Good morning and happy Wednesday. I'm so happy to be in good health again and to be able to shoot new outfits to inspire you guys. Today's outfit is the one I was wearing yesterday for a day at our new office. I'm not that much into business looks, but everybody has to wear them now and then. And to be honest, I felt very comfortable with this one and am happy with the result. 🙂 Main reason I felt comfortable in this look is my new shirt from GANT:
The perfect Shirt: GANT Diamond G Shirt
The label GANT is probably best known for their shirts. In the course of years, they improved the shirt and all the details to make the best even better. The new Diamond G collection is the result of all these improvements and comes with four different fits and a lot of different colours. Every GANT Diamond G Shirt is embroidered with the letter G in a diamond shape, which promises and reassures the highest quality and a high wearing comfort.
Face of the GANT Diamond G campaign are modern-day pioneers, what they call them. Why? Because:
THEY CHANGED THE WORLD. NOT THE SHIRT. And they just love what they do, exactly like the shirtmakers GANT.
Business Outfit
You can never have too many white shirts because they're the perfect everyday garment. You can wear them from day to night, in a comfy, chic or casual outfit. They offer endless combination possibilities; that's why I'm more than happy with my white Diamond G shirt from GANT. As I already told you, I tried to create a business outfit I feel comfortable in and this is the result. I combined my new white shirt with skinny jeans and high heels and added the belt as well as some jewels to create a more interesting and non-boring outfit. The magazines, as well as the coffee, are part of my everyday work, that's why I wanted to integrate them in this look. What do you think about it? 🙂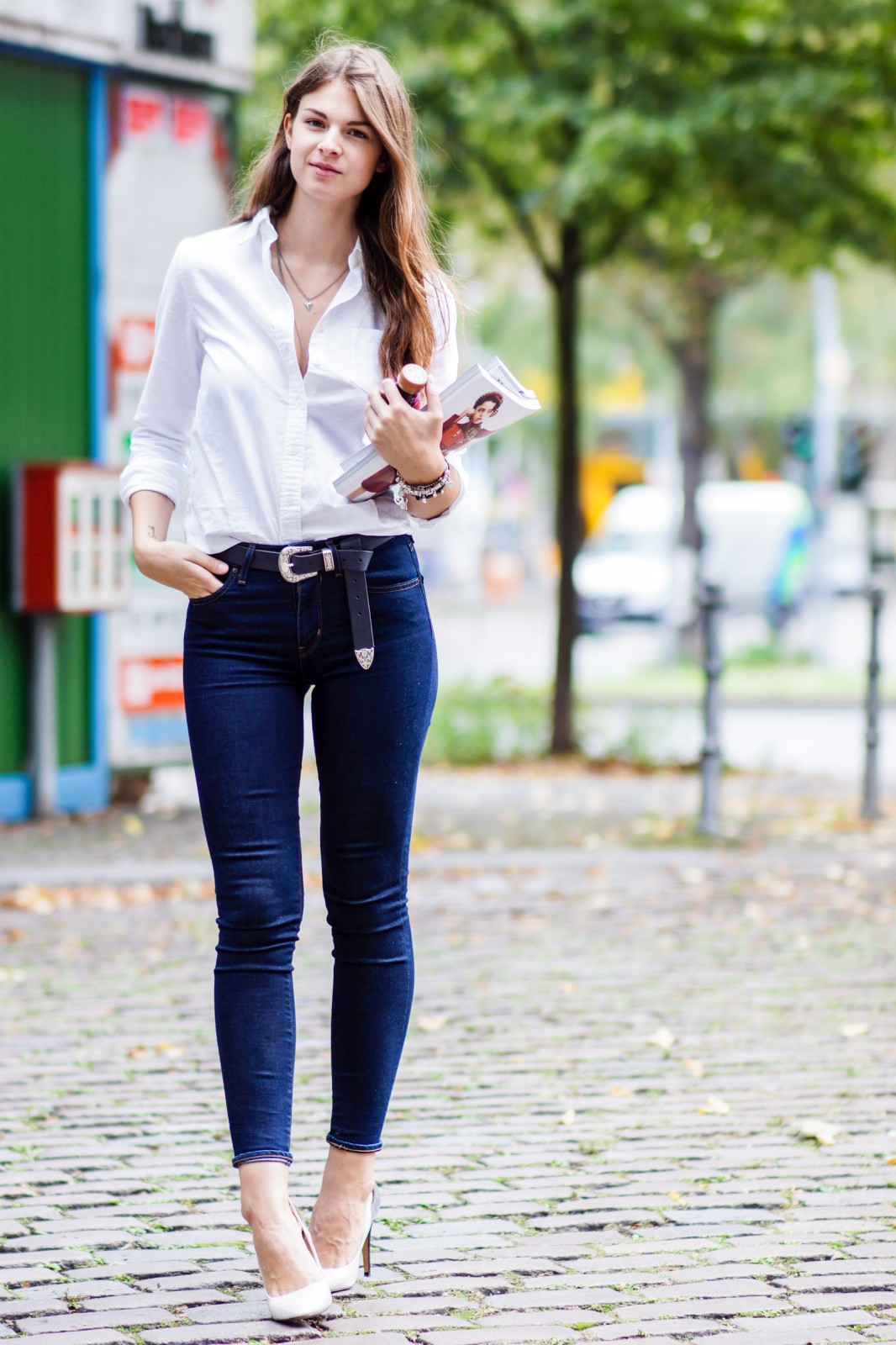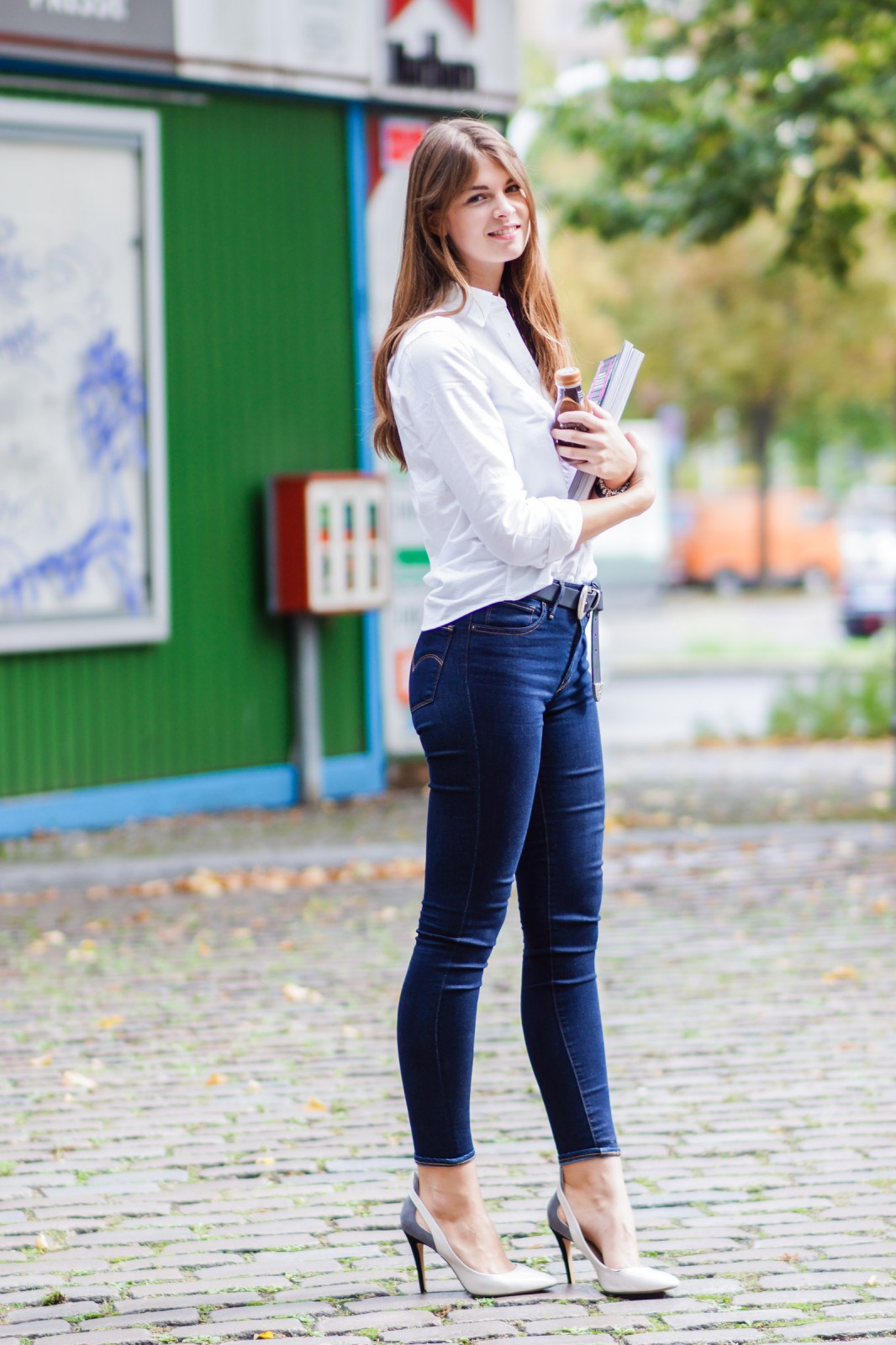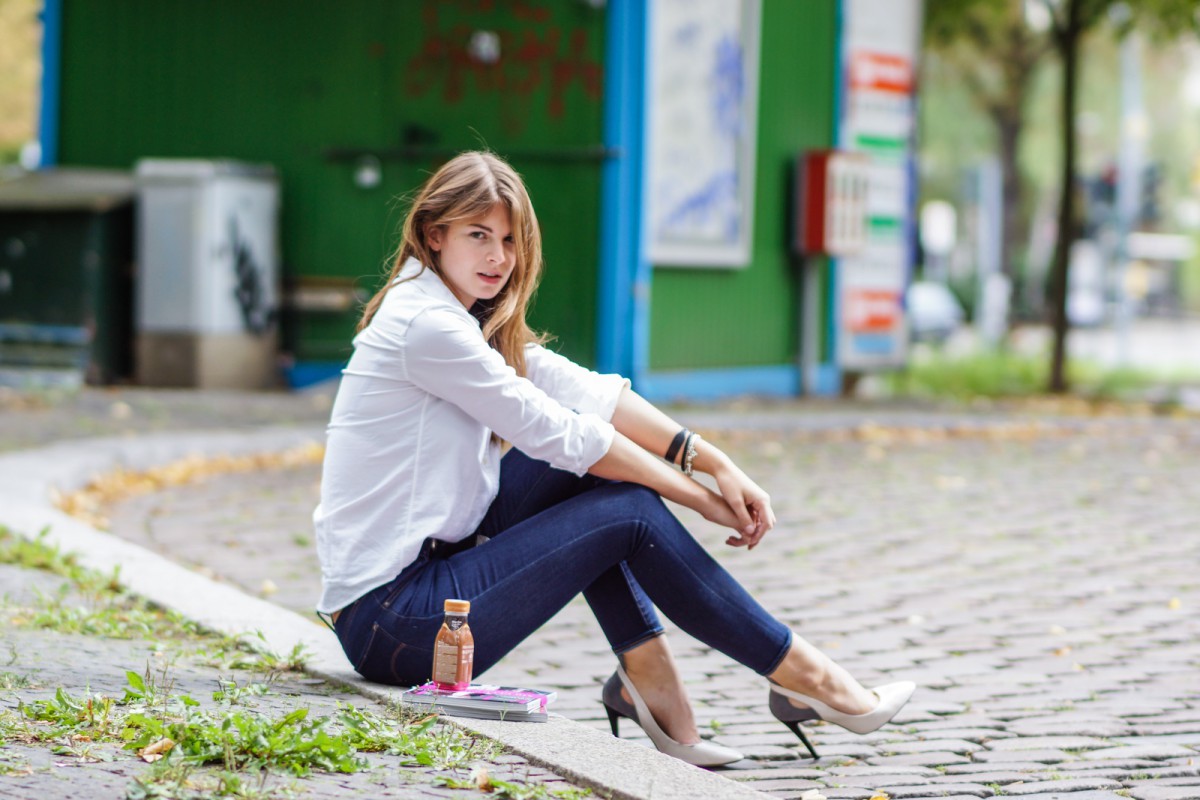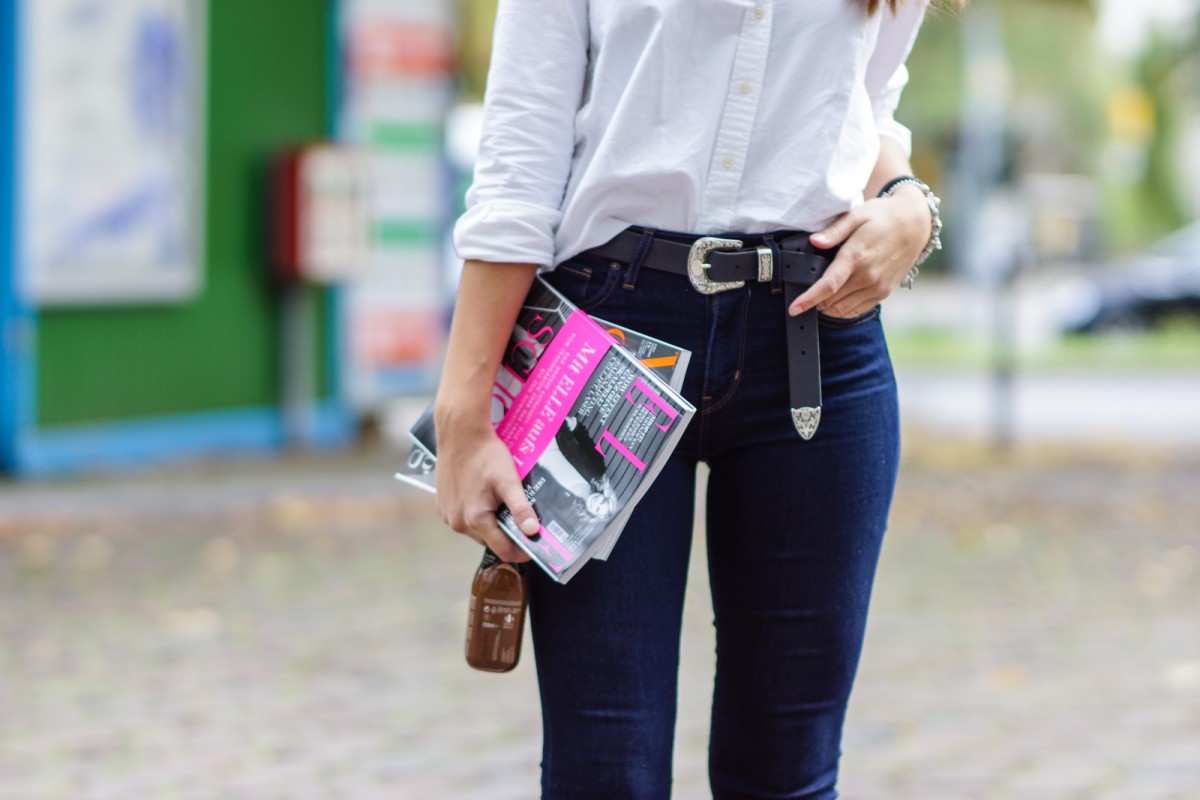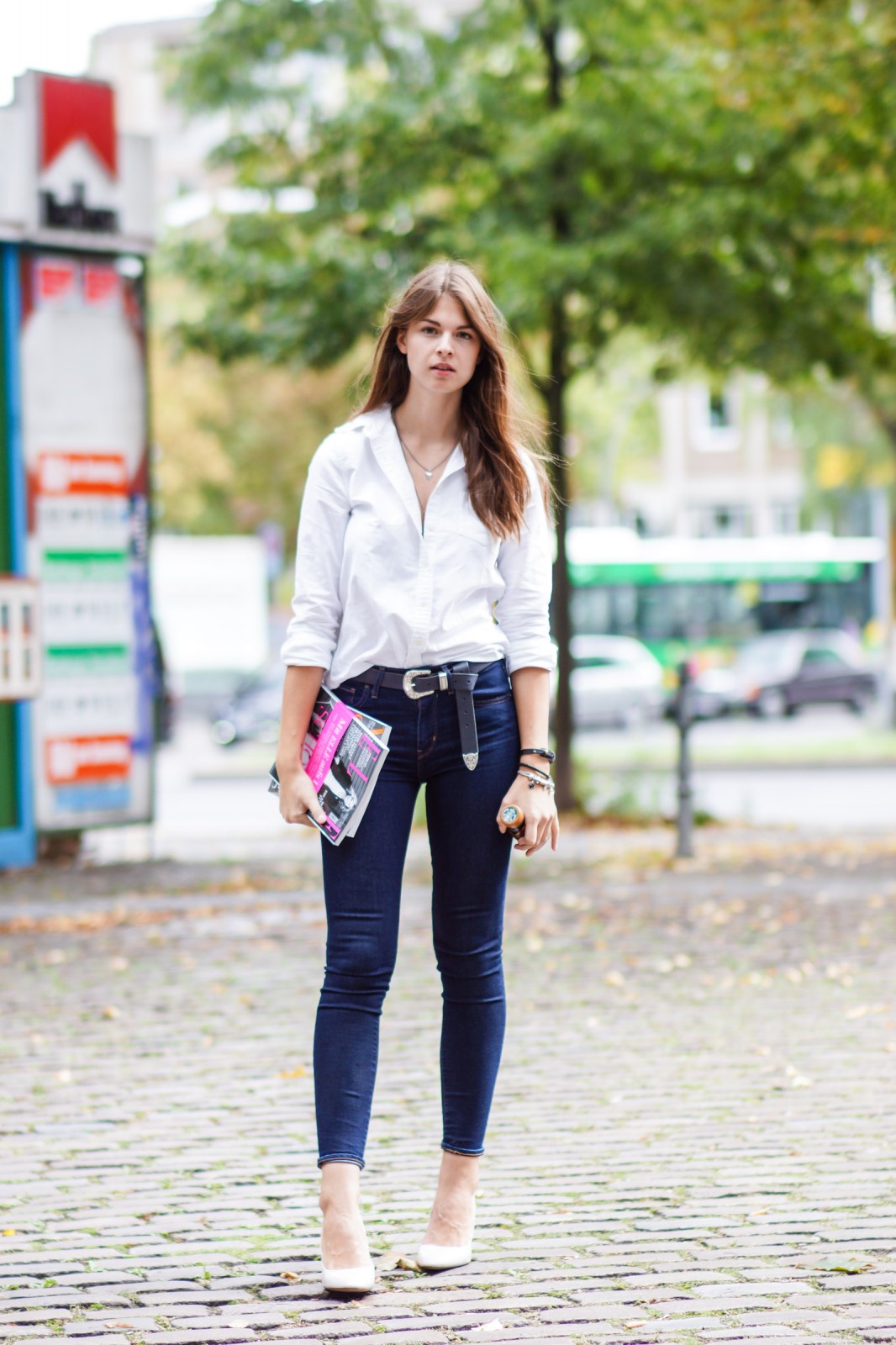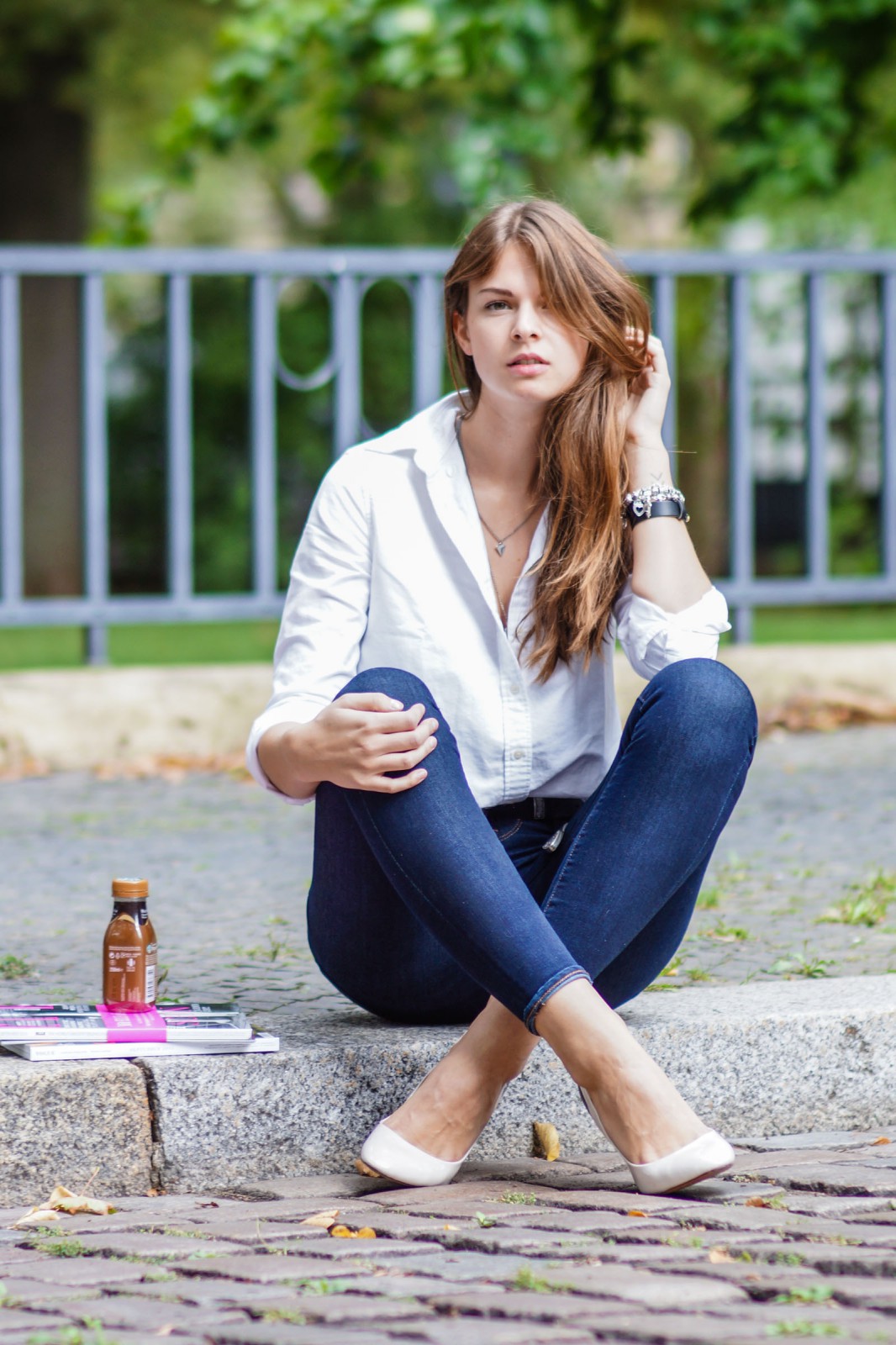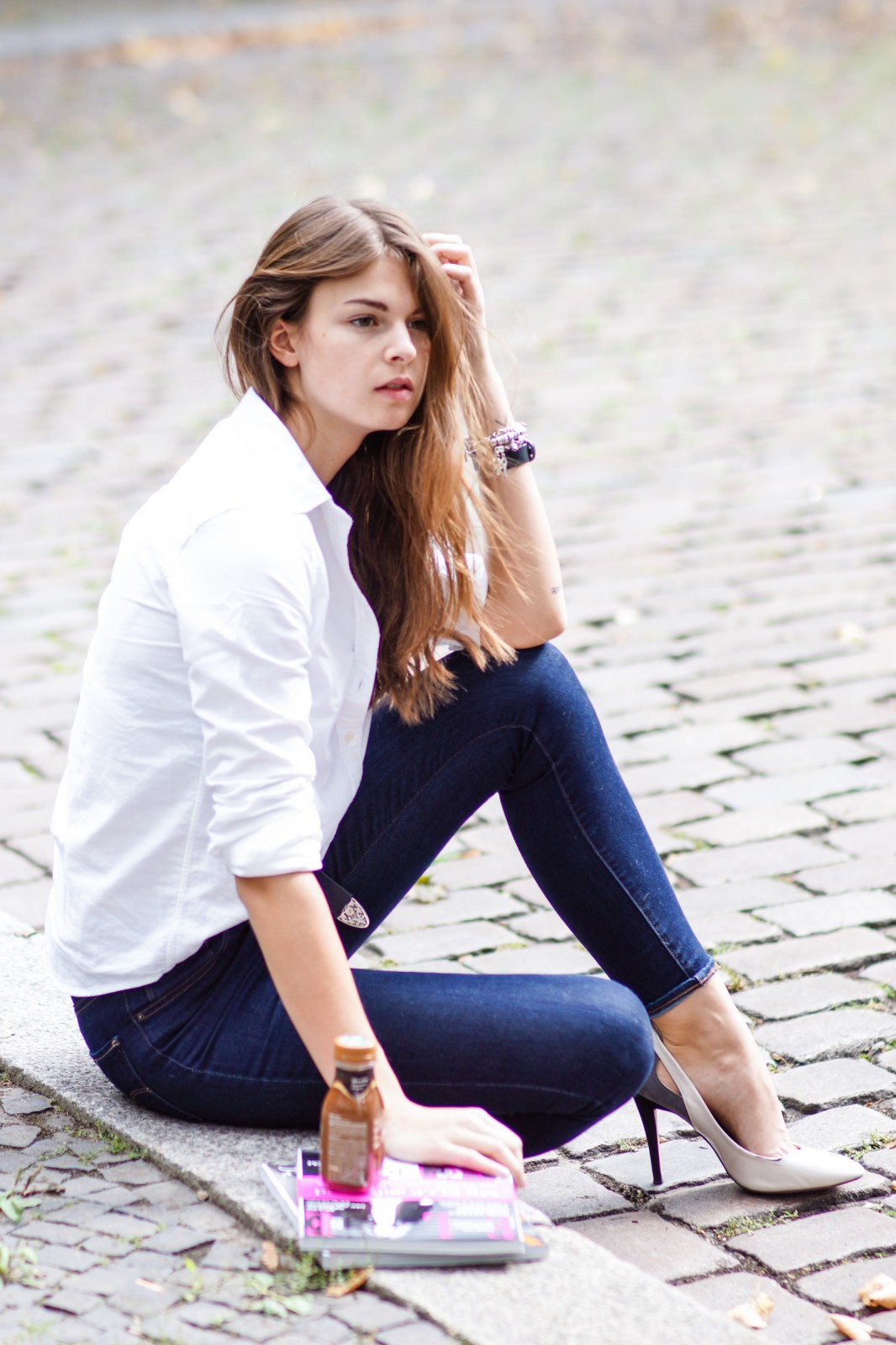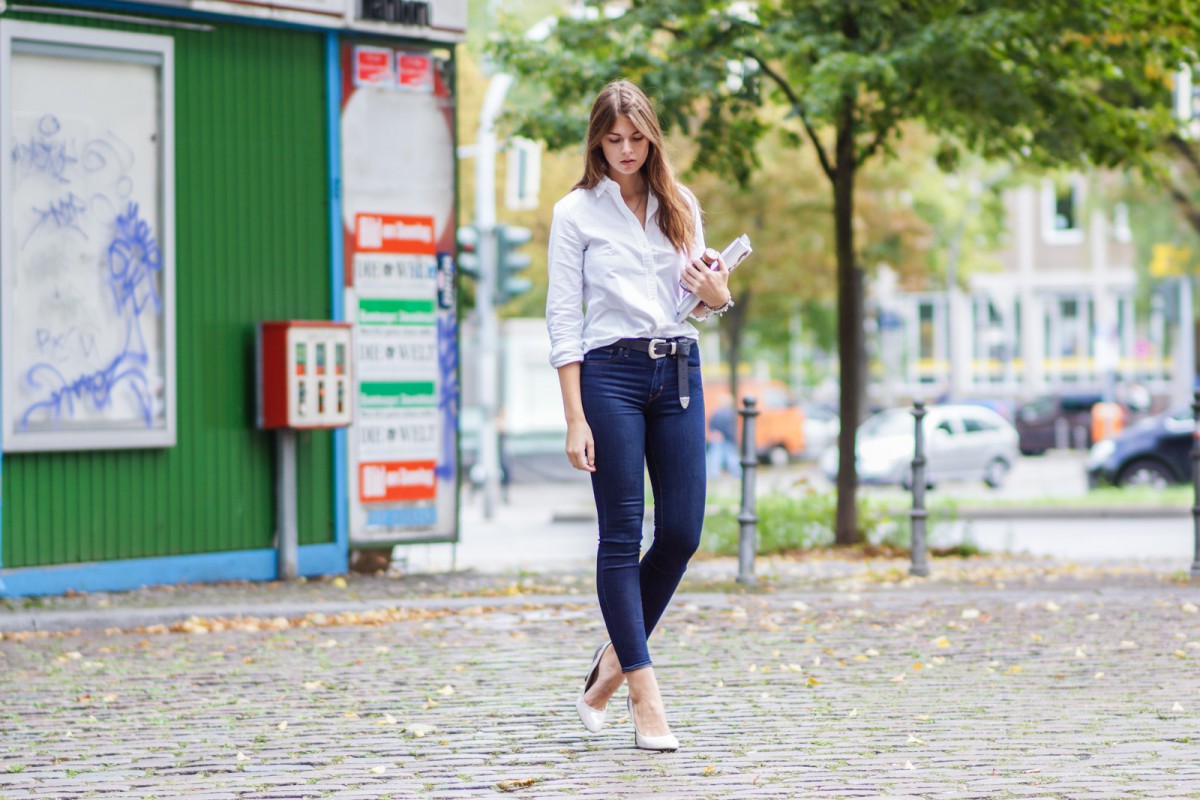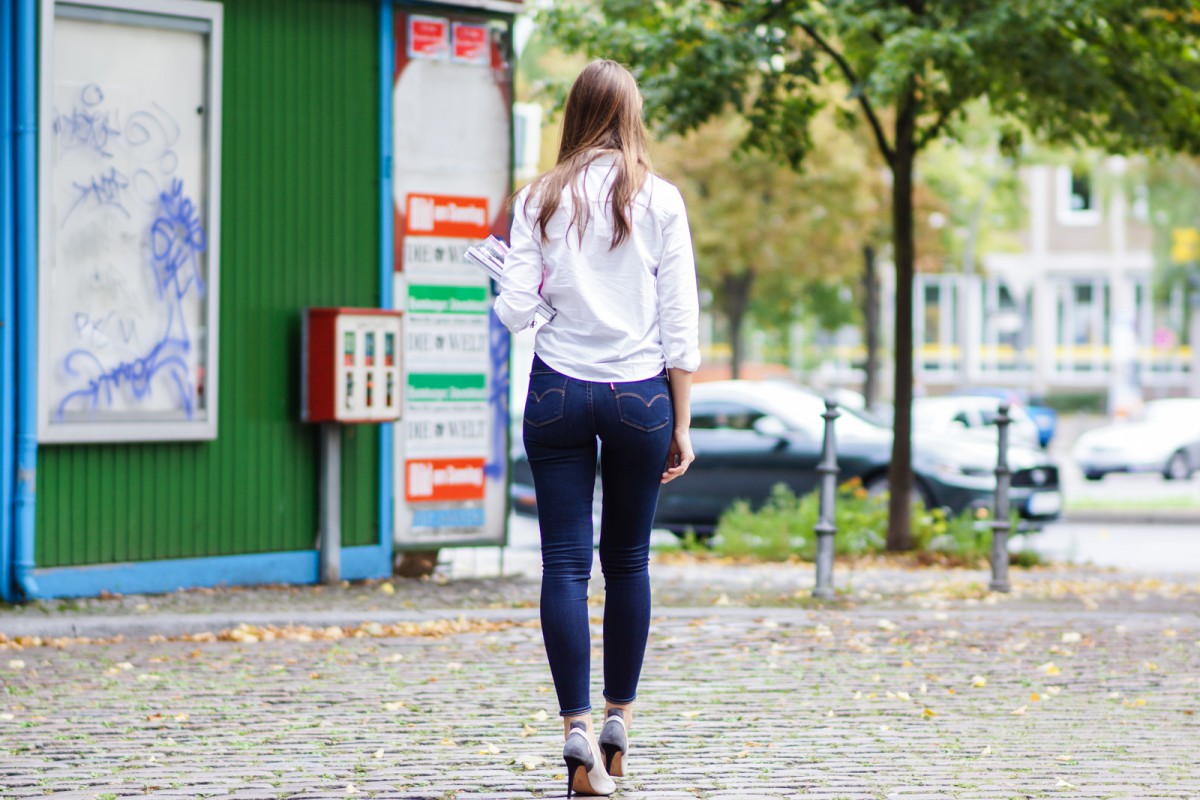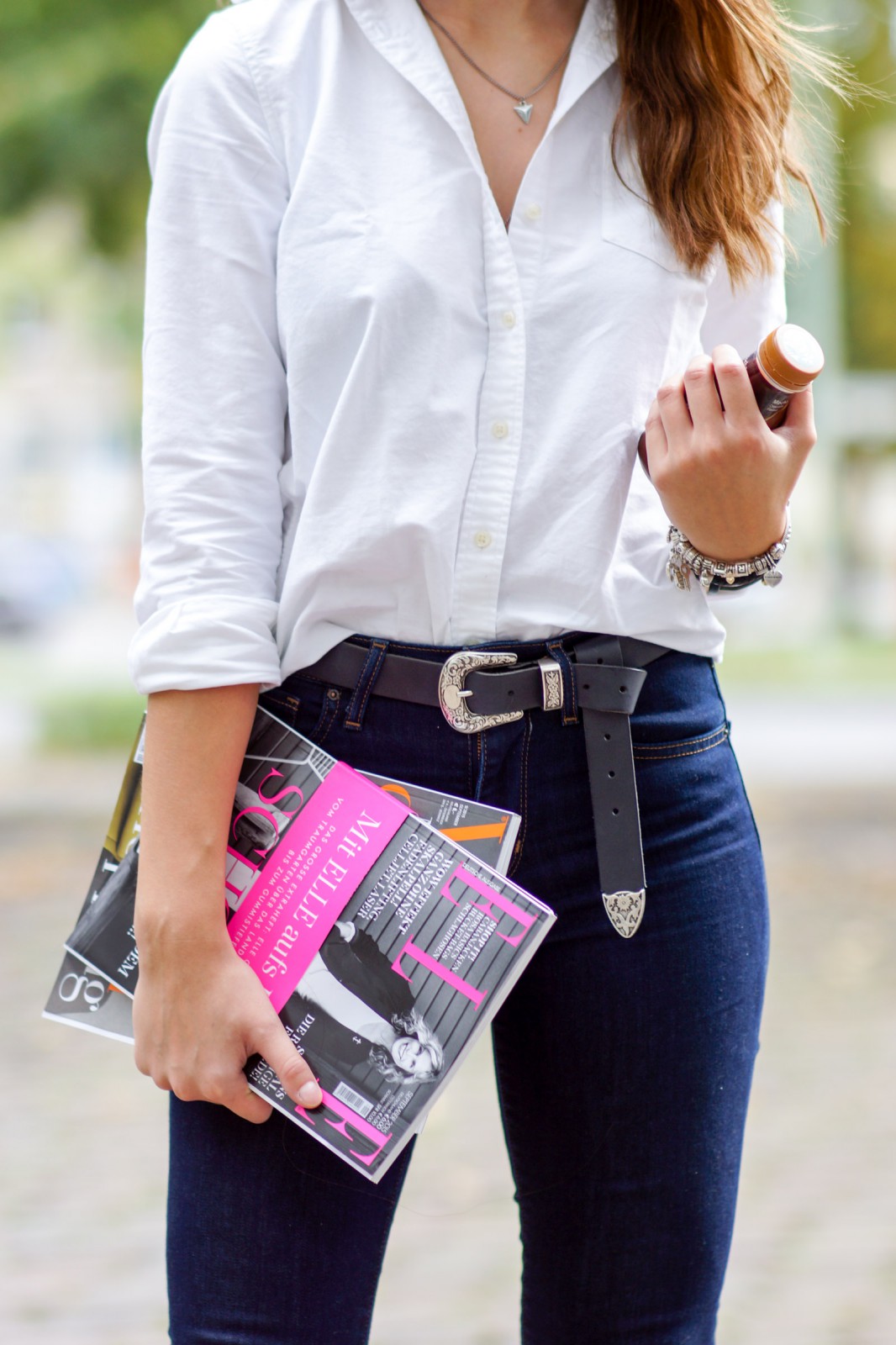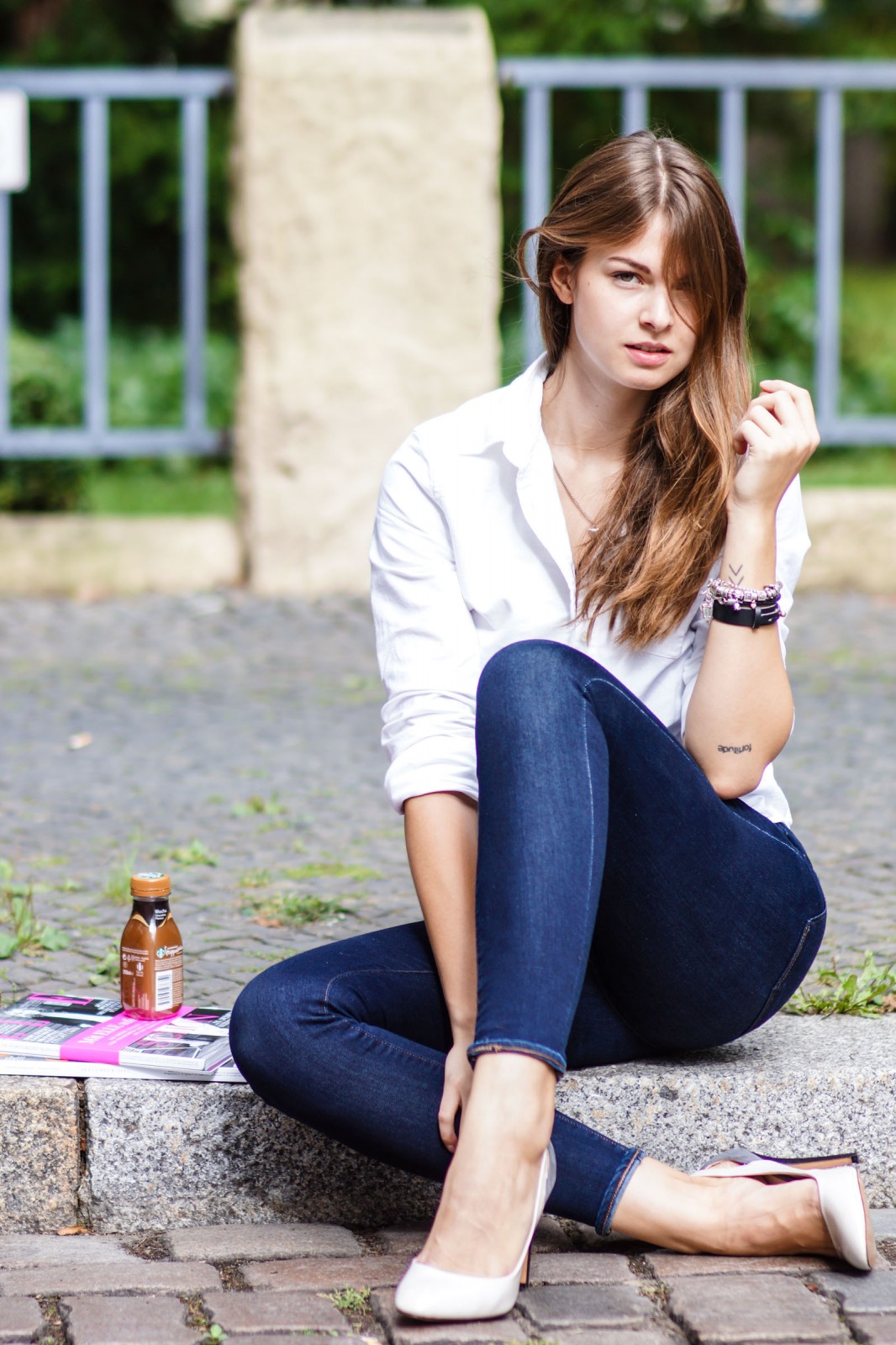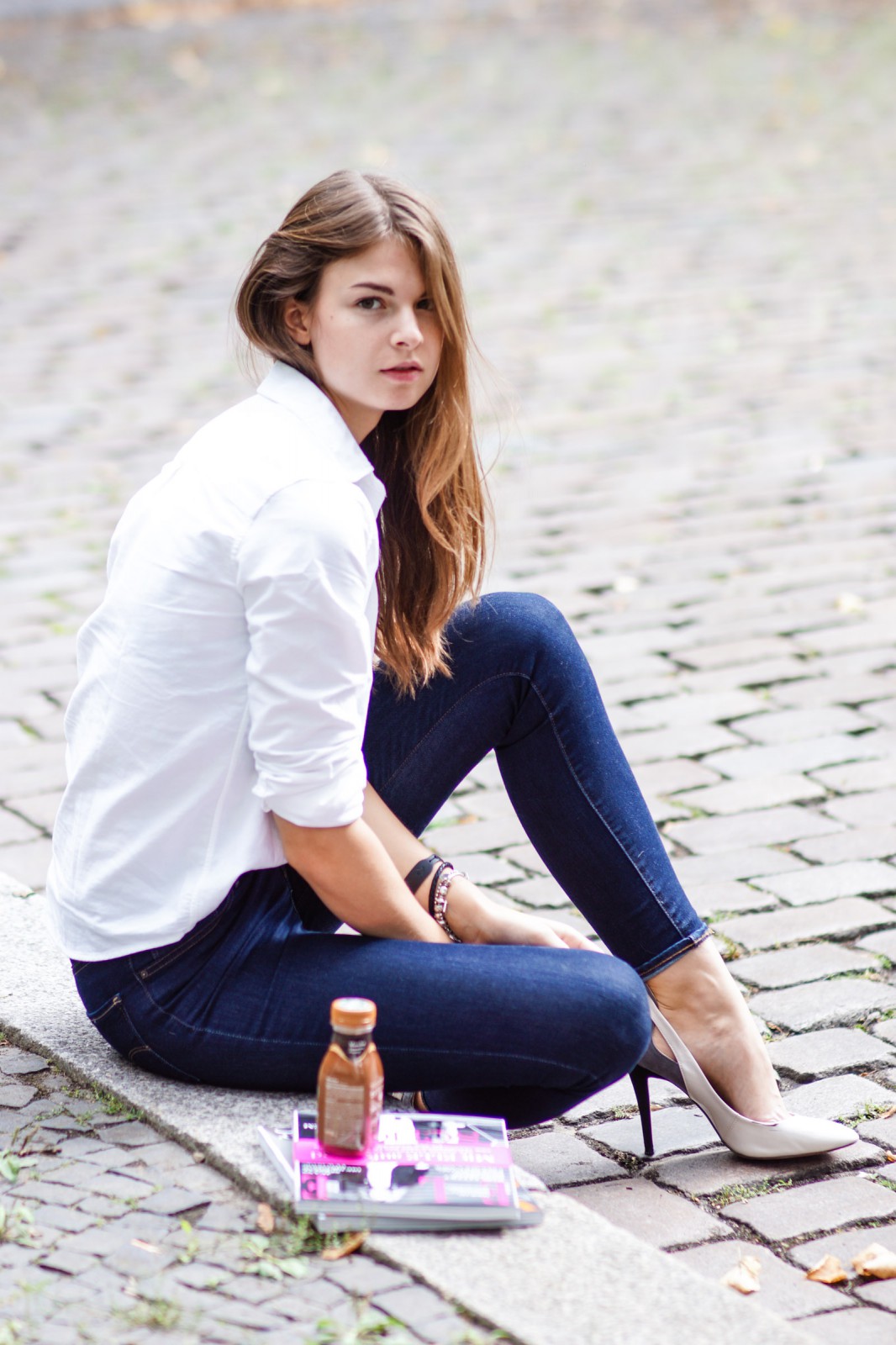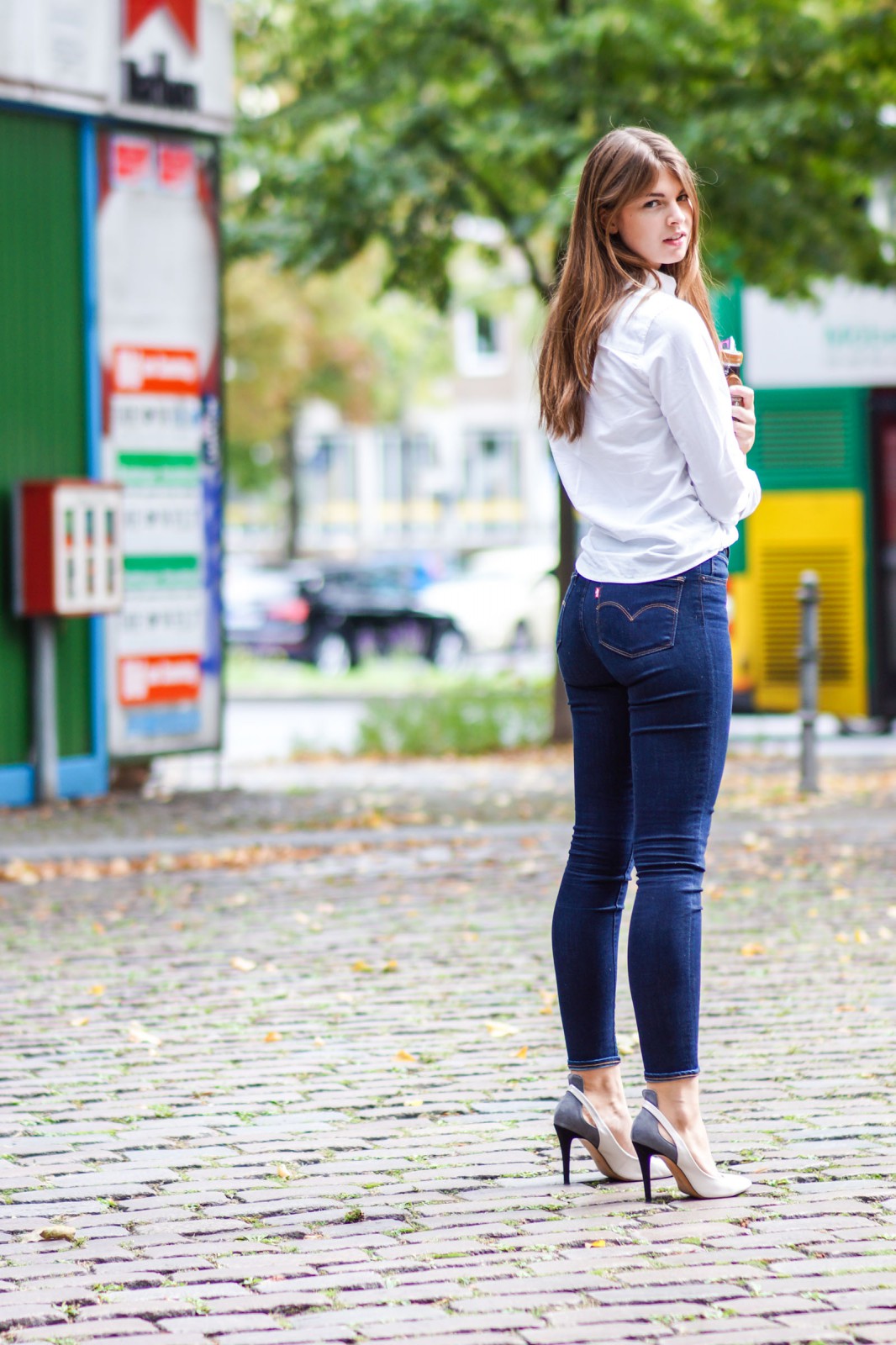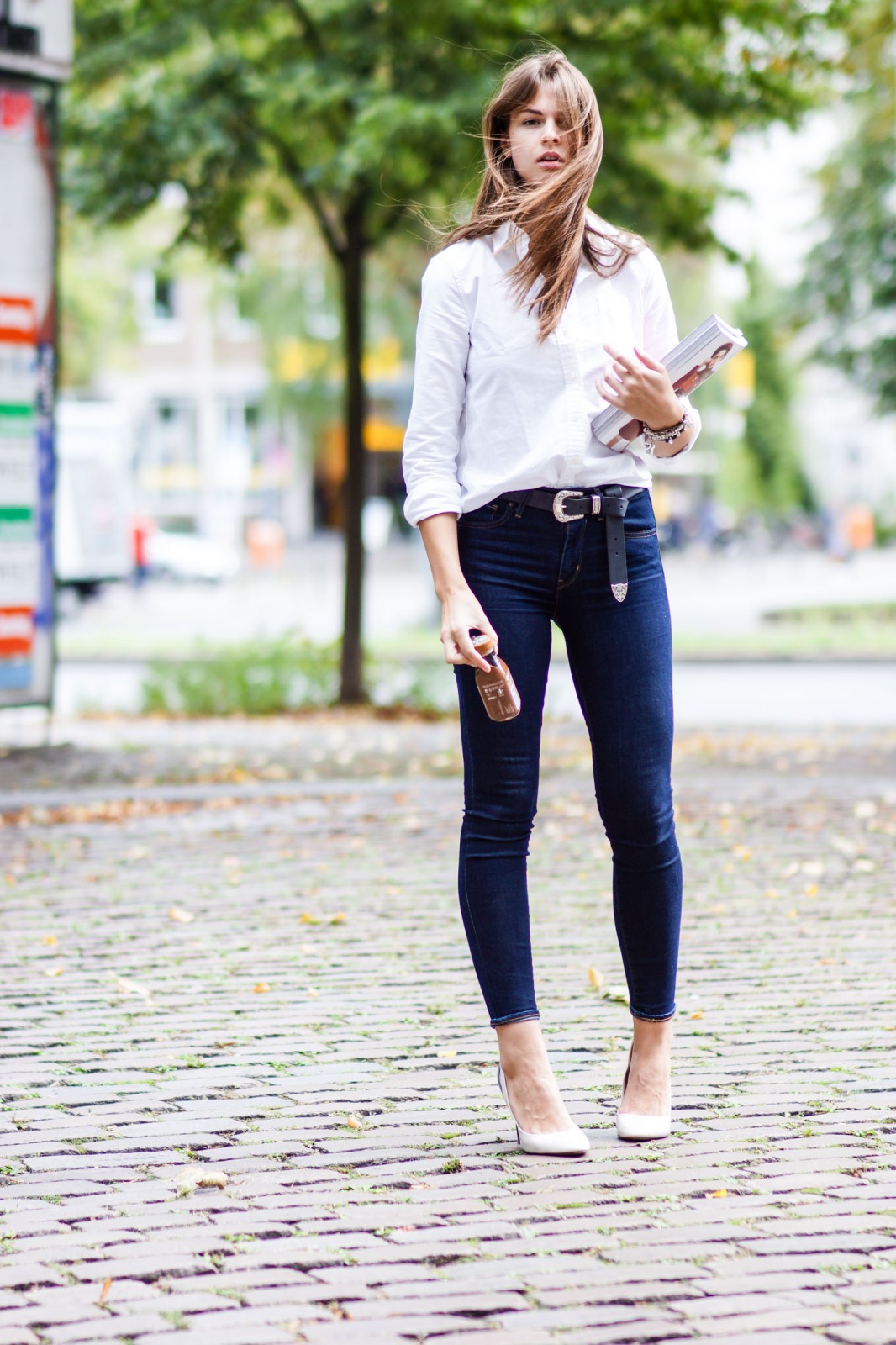 In friendly cooperation with GANT