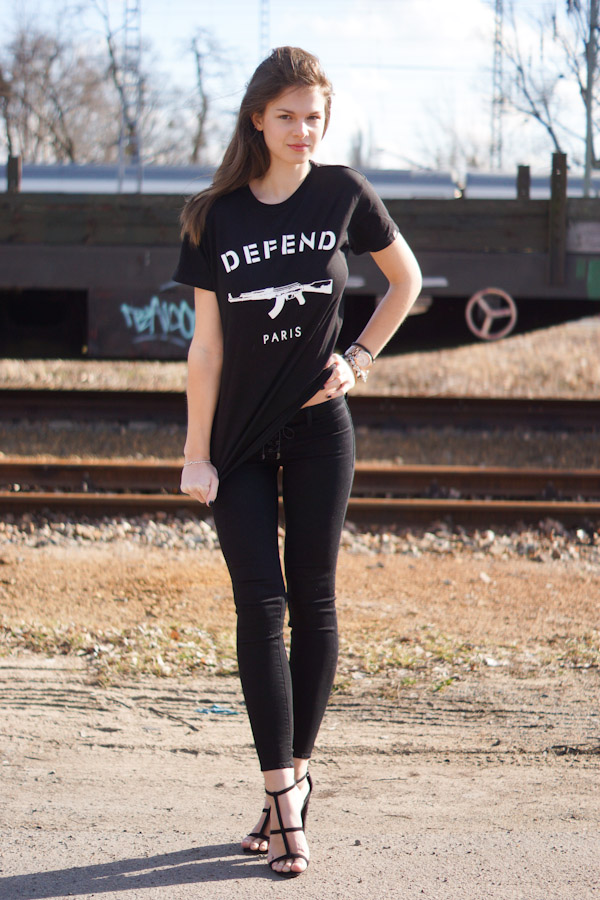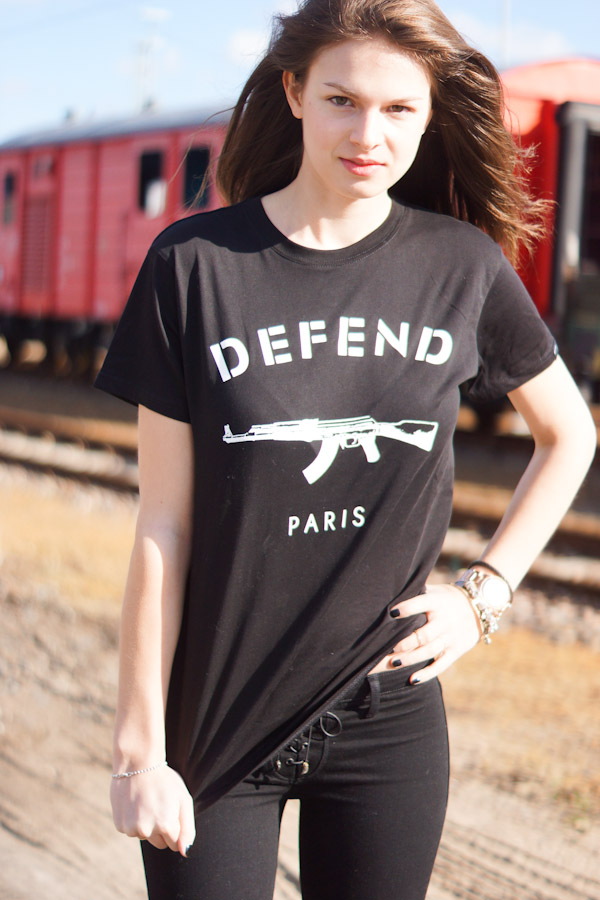 This isn't an outfit post as you know them, talking about my look and my day. Today I want to talk about the label behind one of the garments I wore: my shirt from Defend Paris.
My Defend Paris Outfit
Let's begin with a few words about my outfit: black, black and more black 🙂 Another time I opted for a complete black look, since I just really like them (weather with or without a hint of colour) and because I wanted to set the focus on my new Defend Paris shirt. But not only the T-Shirt is new in my wardrobe, the jeans from J Brand is it as well – I guess it's number 4 or 5.. 😉 To add a chic touch to the look I chose my high heels from asos as a contrast to the simple shirt. What do you think about my outfit and the pictures?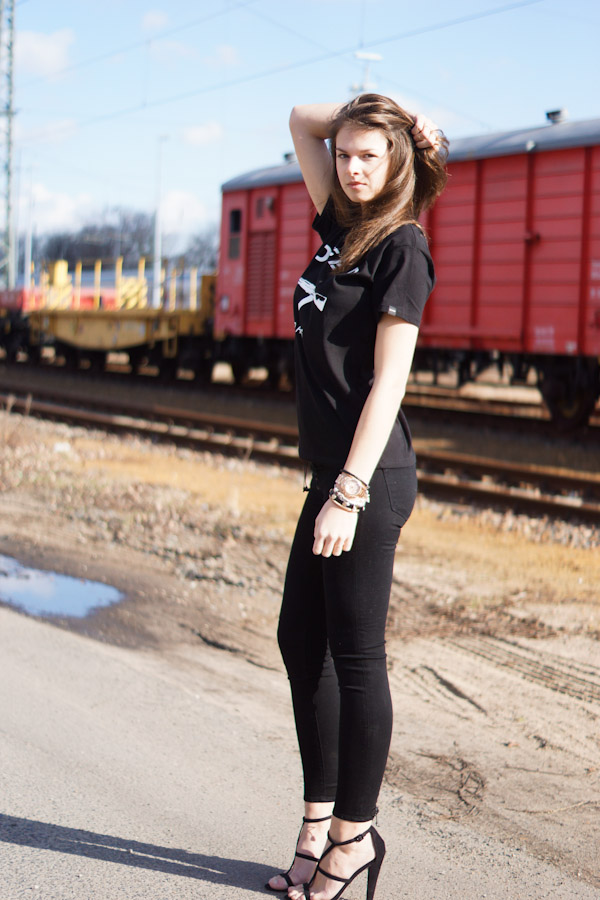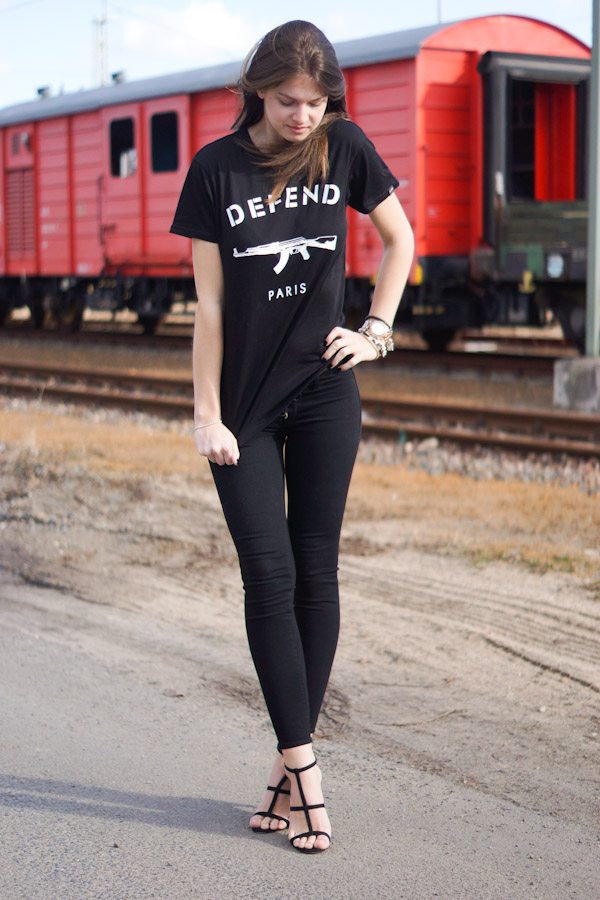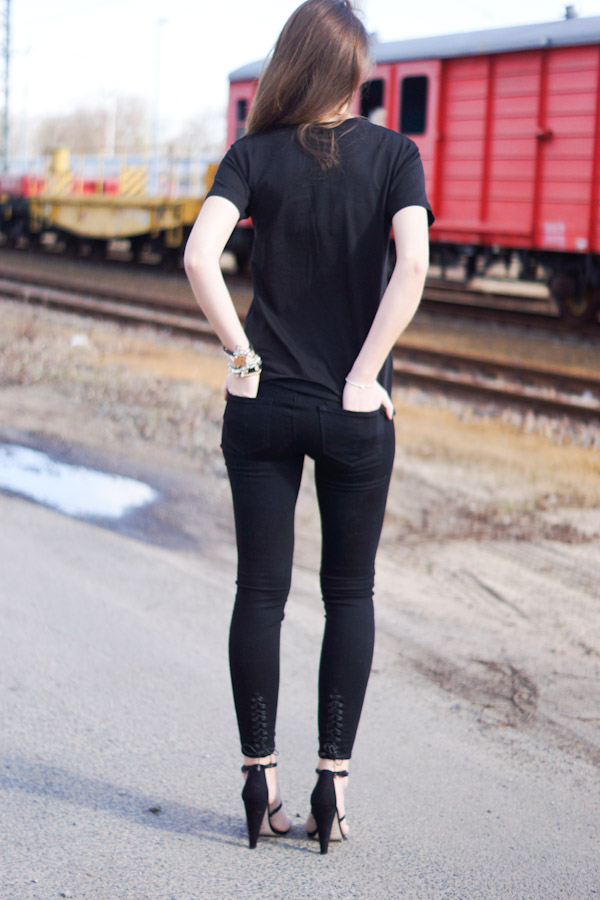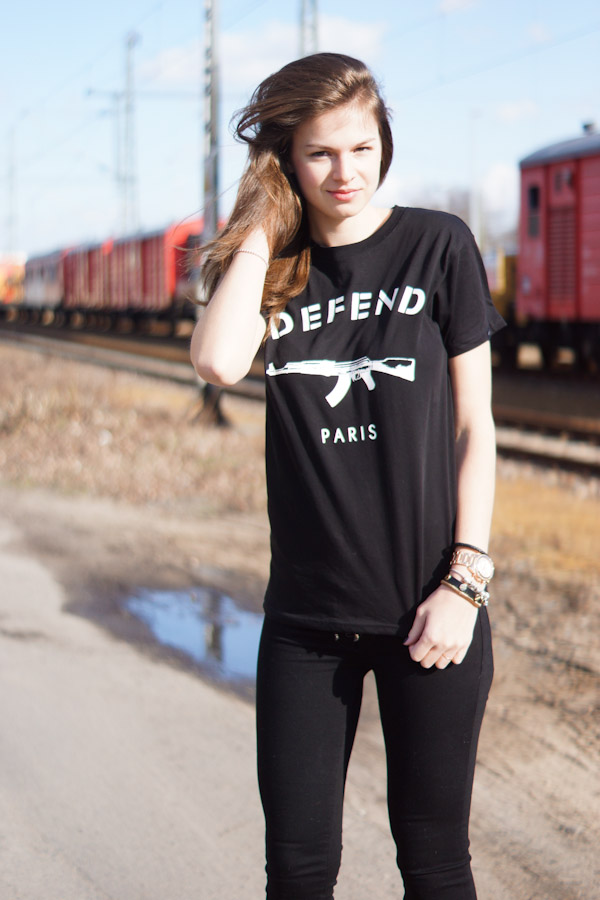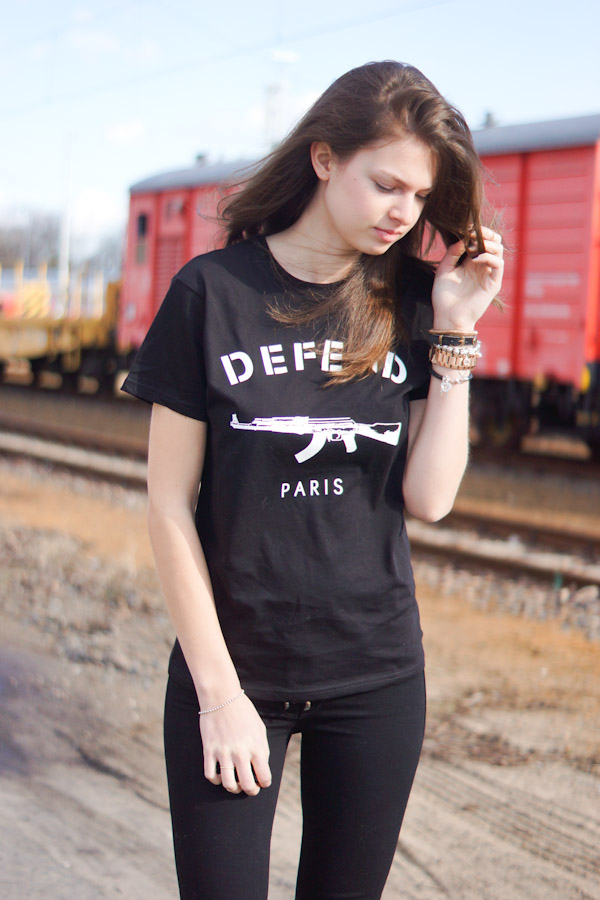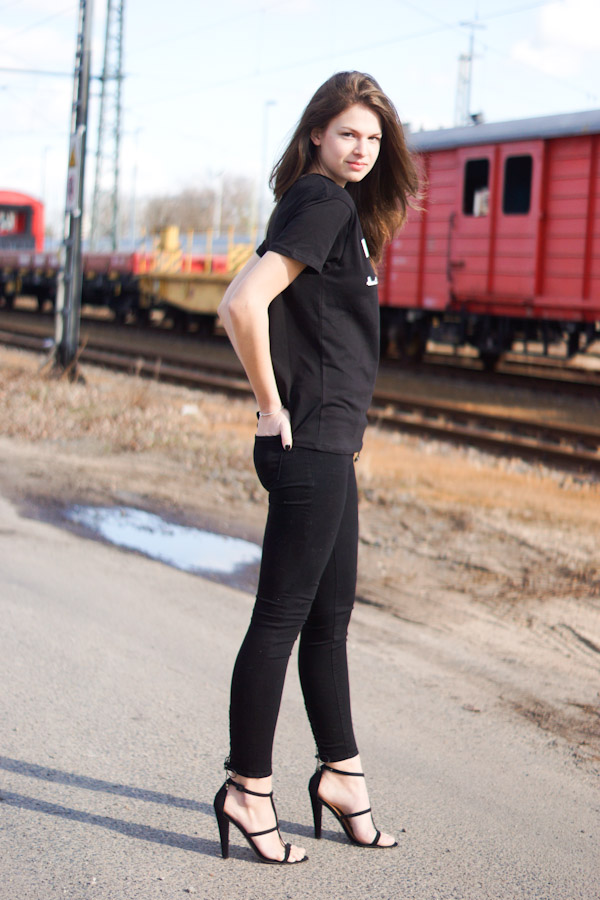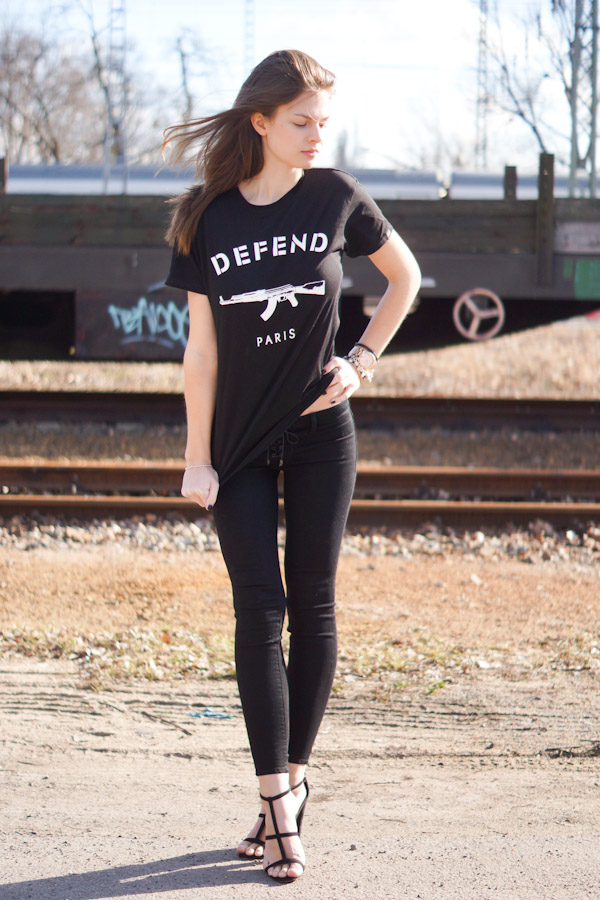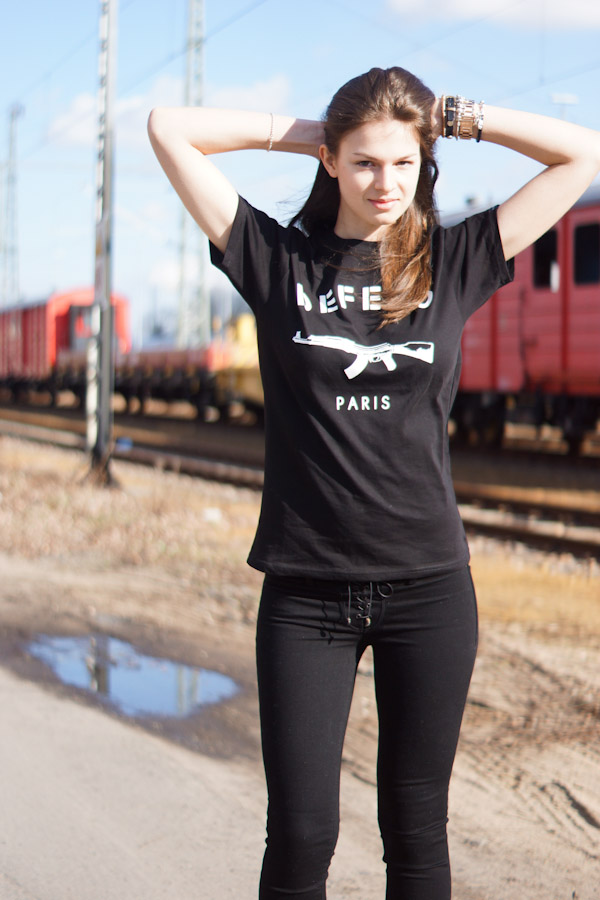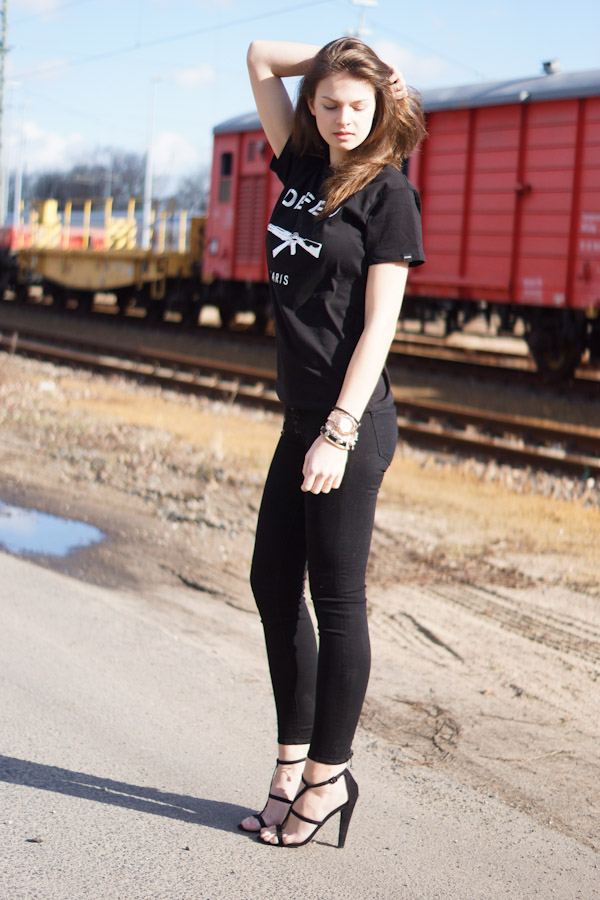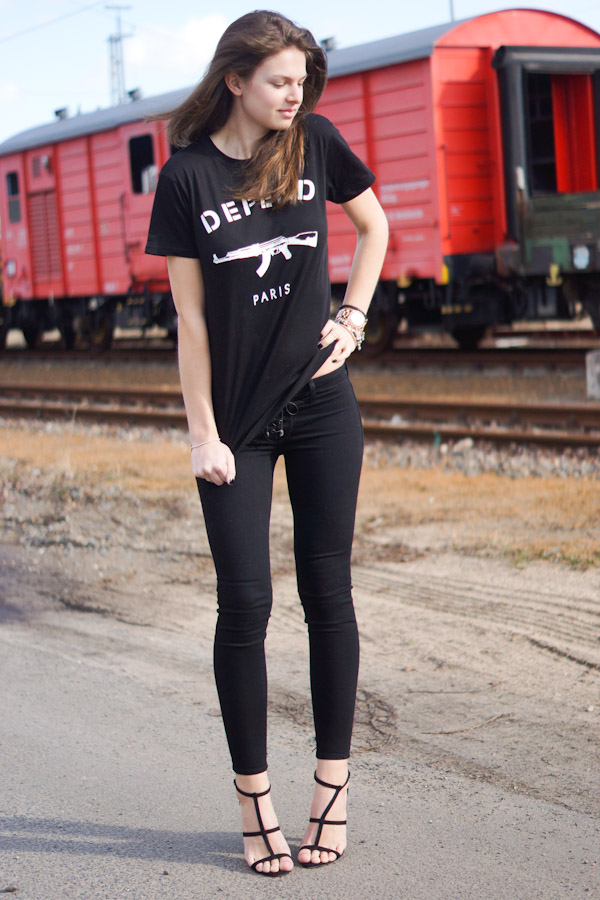 The Label Defend Paris
Defend Paris is a French label, which offers fashion with a cause created by a team of French designers and Brahim Zaibat. They want to encourage you to support the charity of our choice, to defend them. By purchasing an item of clothing from Defend Paris you can support a cause, because a part of the proceeds will be donated. Hollywood stars just like Madonna, Rihanna, Chris Brown and so on have been spotted wearing Defend Paris as you can see in the following pictures:
Update: 20. June 2014
In a new Post on my Blog you i wear a the new defend paris Shirt from the new summer collection.
You can check the post on this link
Defend Paris floral Shirt summer collection