Happy Friday folks! As I told you in this post I was planning to share more outfits wearing beanies for these last weeks in Berlin. No sooner said than done:
Grey Beanie
What's your favourite beanie colour? Do you like it simple in black or grey or do you like it colourful? If I would have to decide, I would say simple, but sometimes I need a bit colour, so I wouldn't mind wearing a colourful beanie in combination with a total black or grey outfit as well. 🙂
Yesterday I didn't feel like wearing a colourful outfit, that's why I chose my simple grey beanie from Forever21.
Another comfortable outfit
Fashion Week Berlin is just around the corner and I have a lot of work to get done before next week, that's why I'm currently preferring comfortable outfit: Comfort First. Skinny Jeans, Sweater, Boots and Leather Jacket. I added the beanie as well as my beloved Rebecca Minkoff Skylar Mini et voilà. 😀 That's it.
btw.: the sweater is another Zara sales find. 🙂 What do you think about it?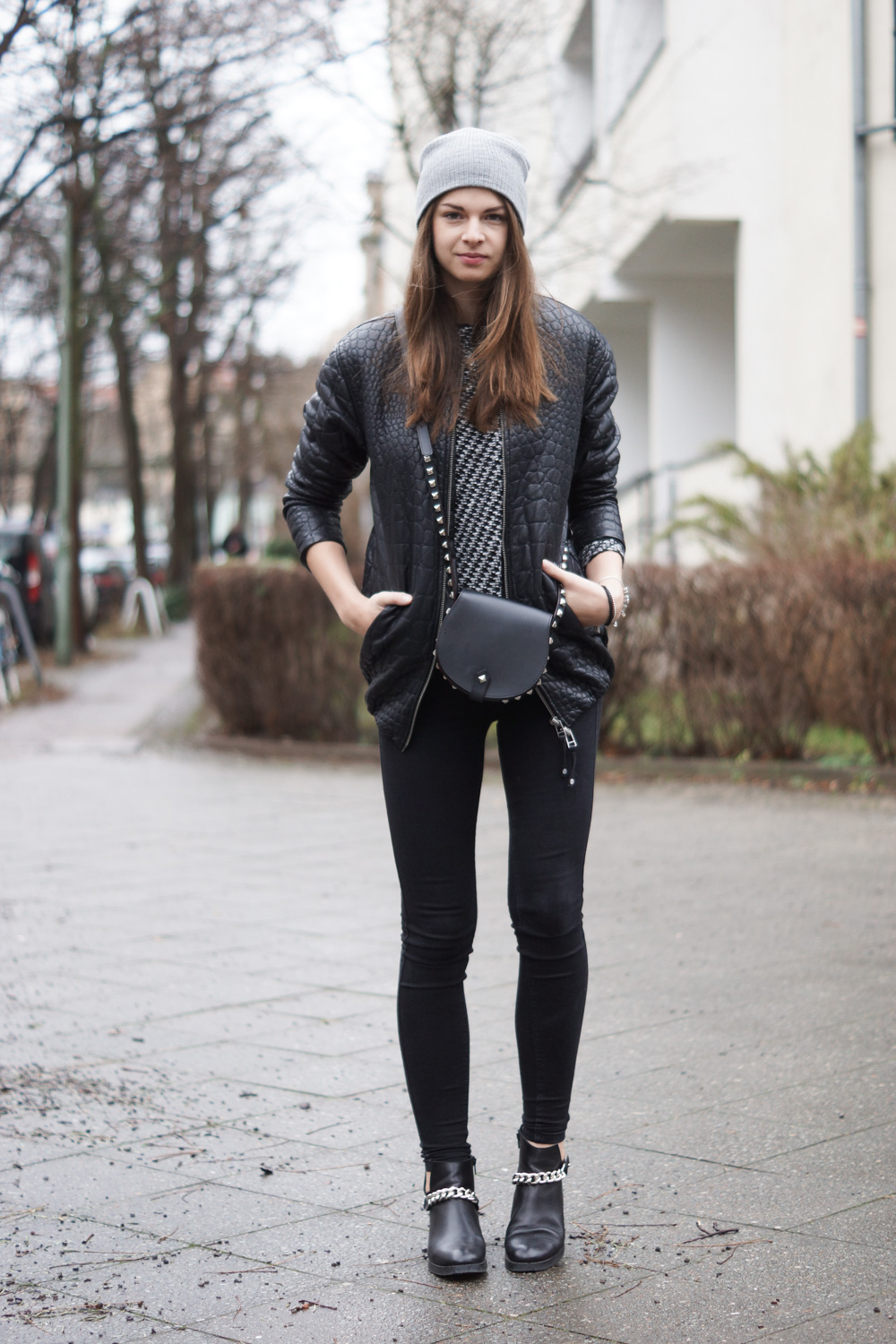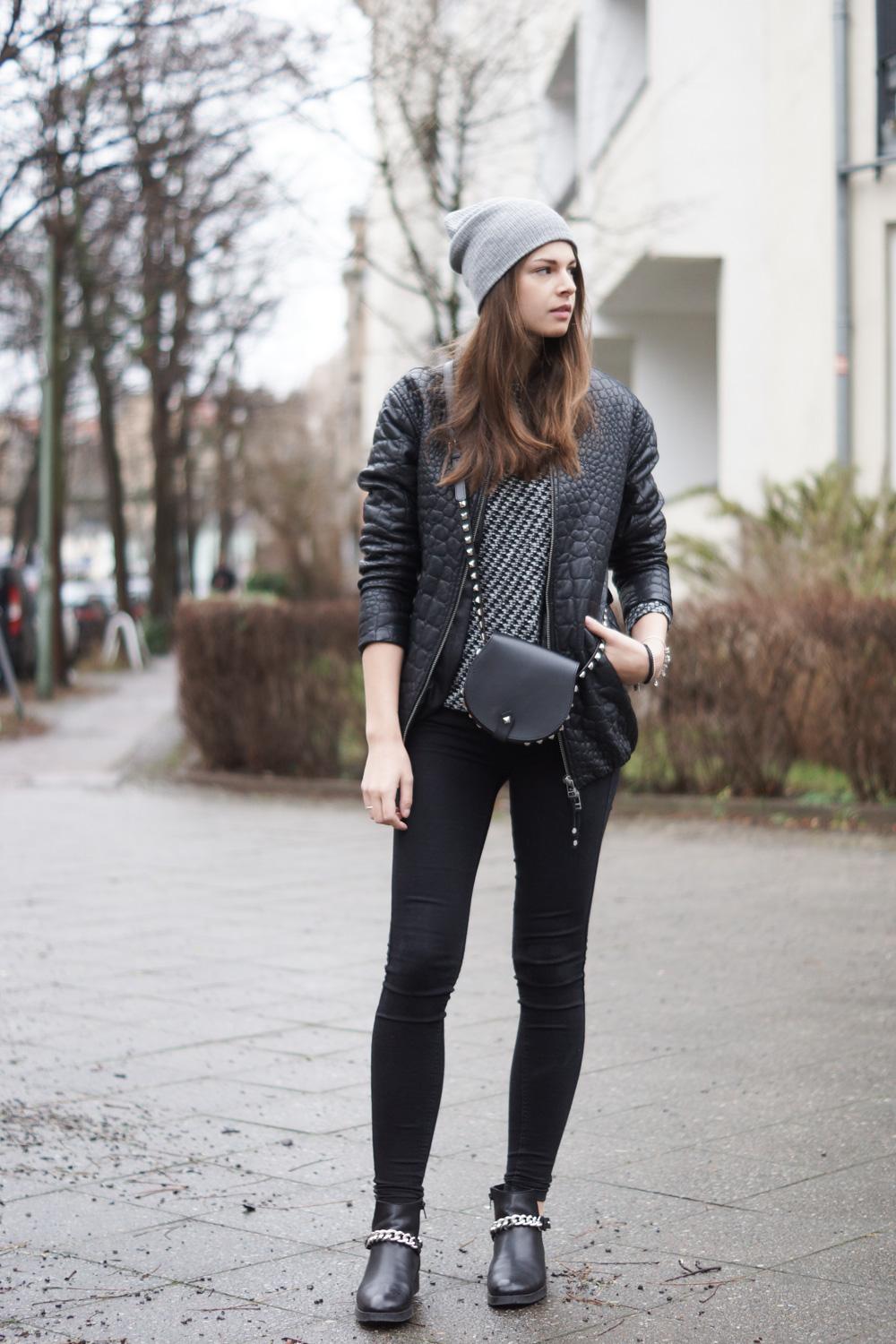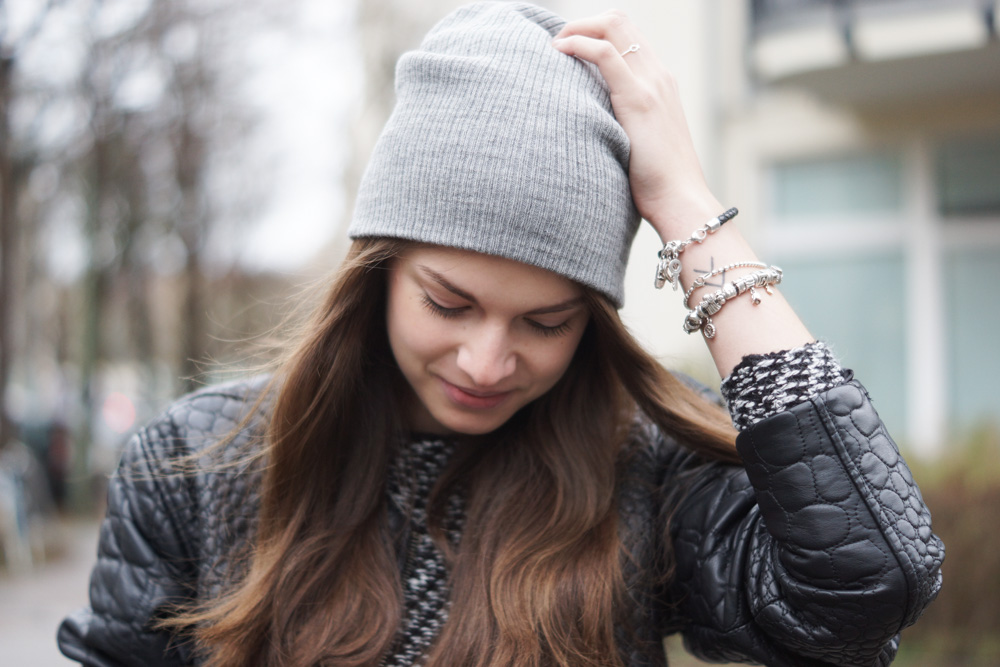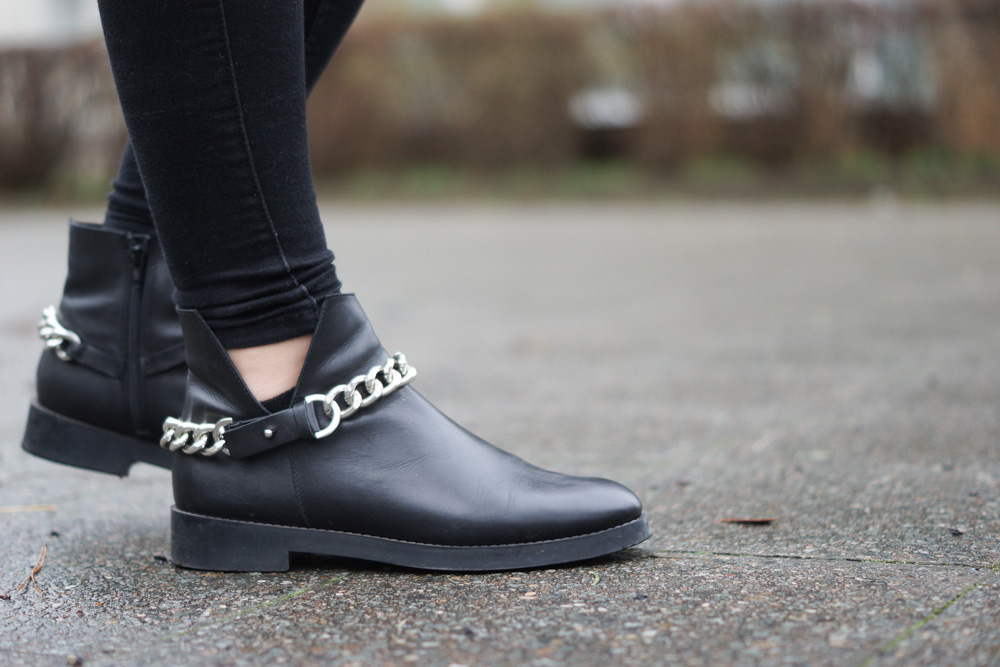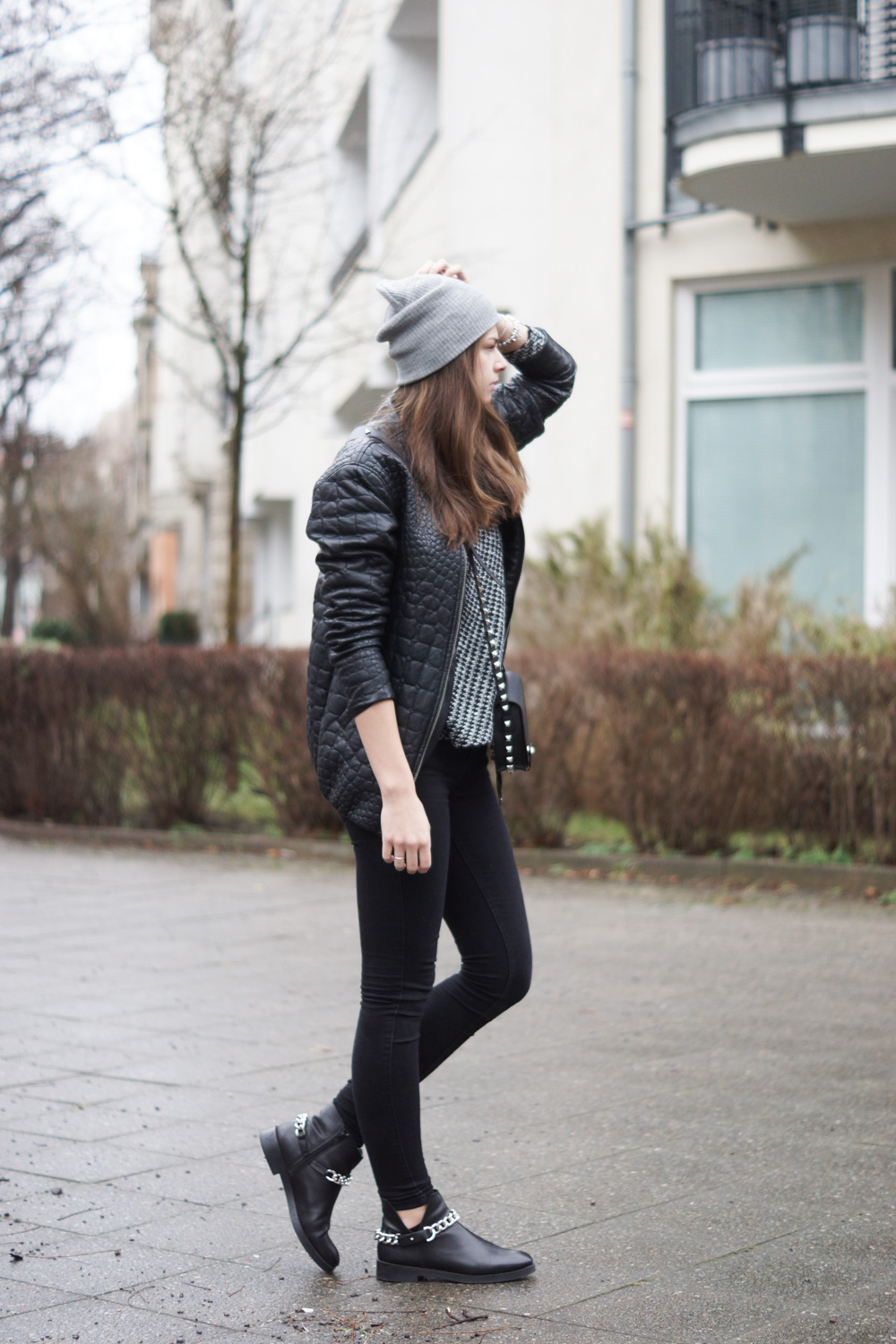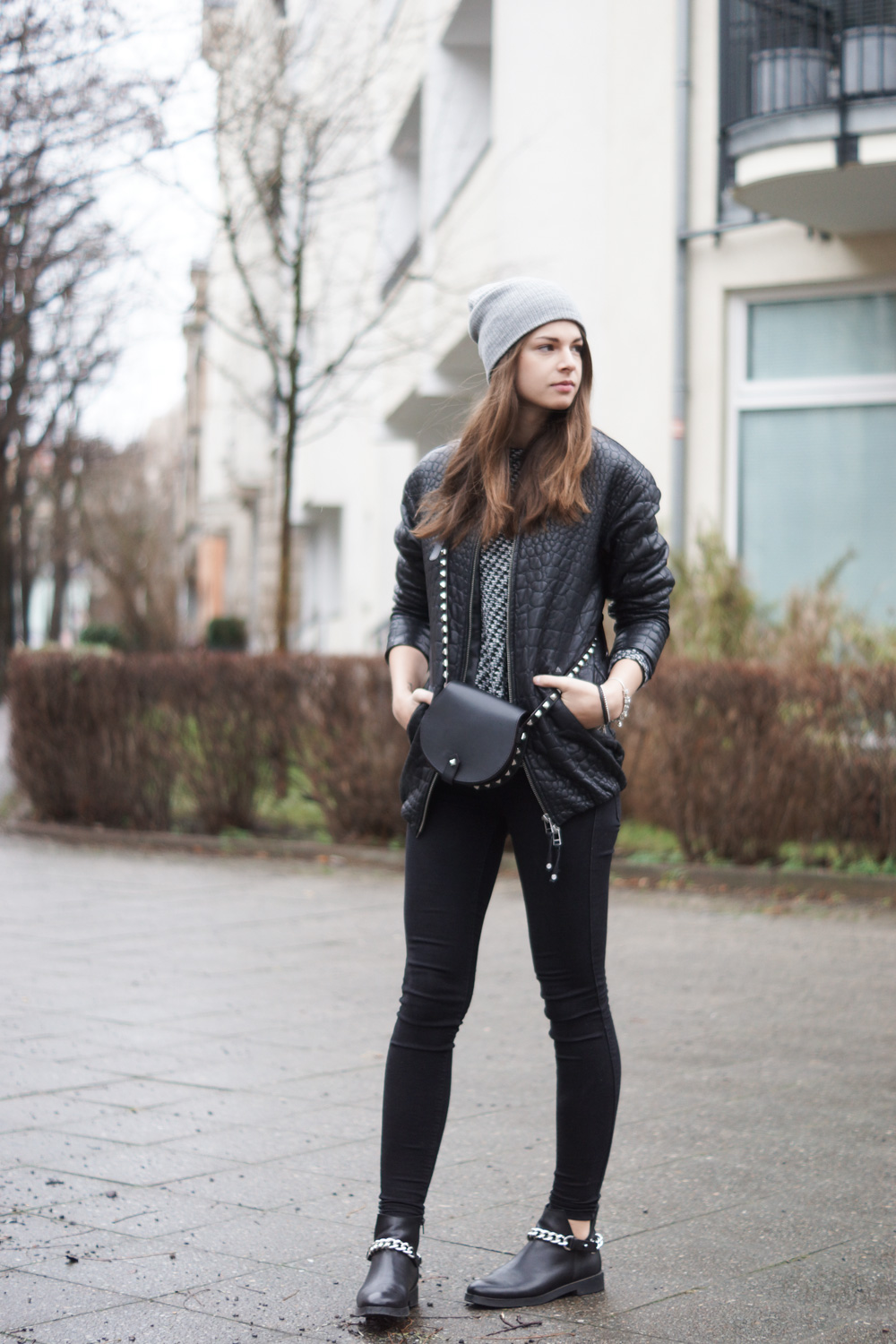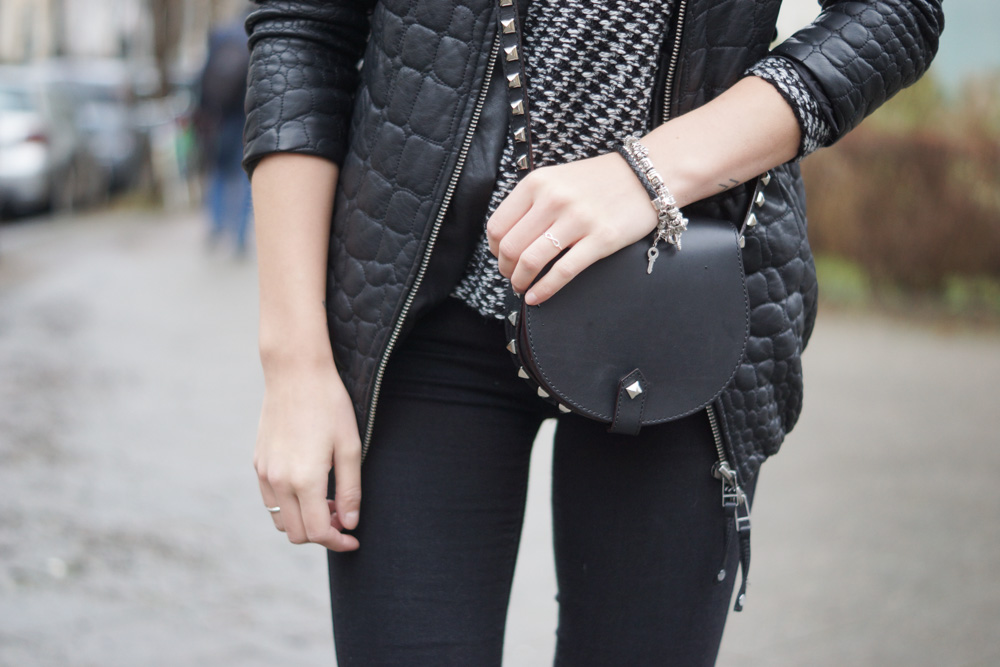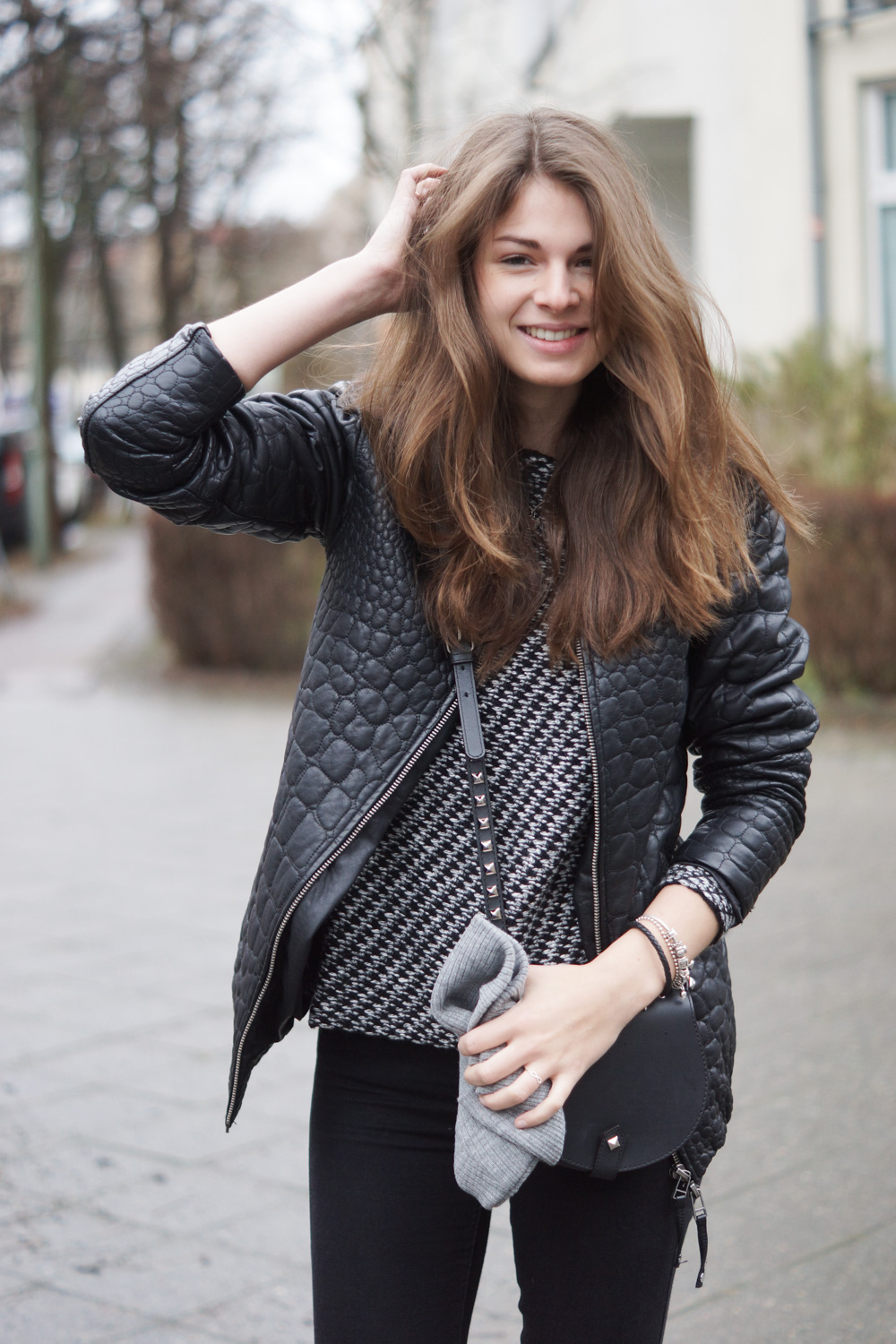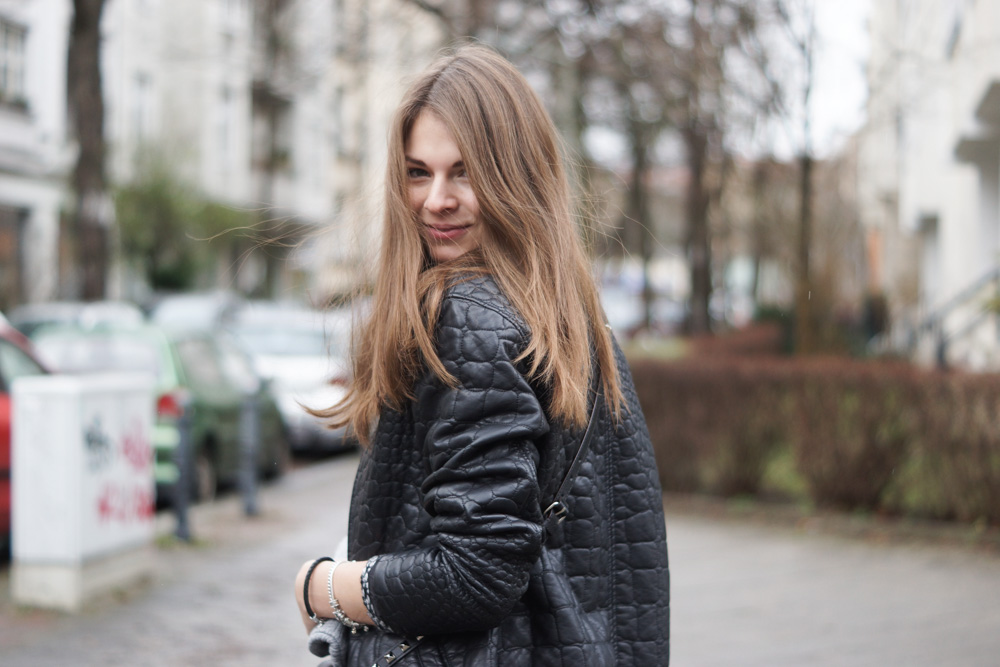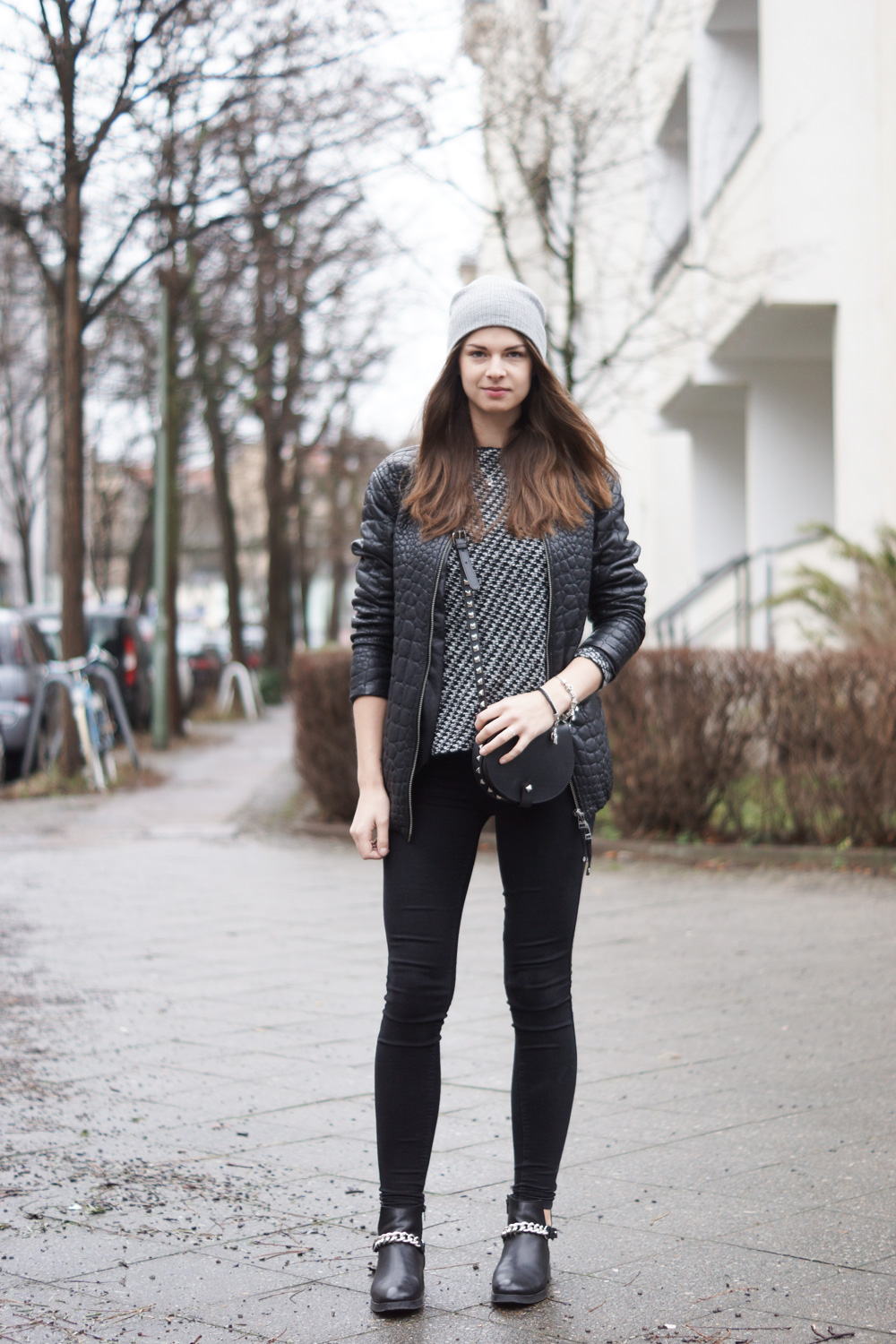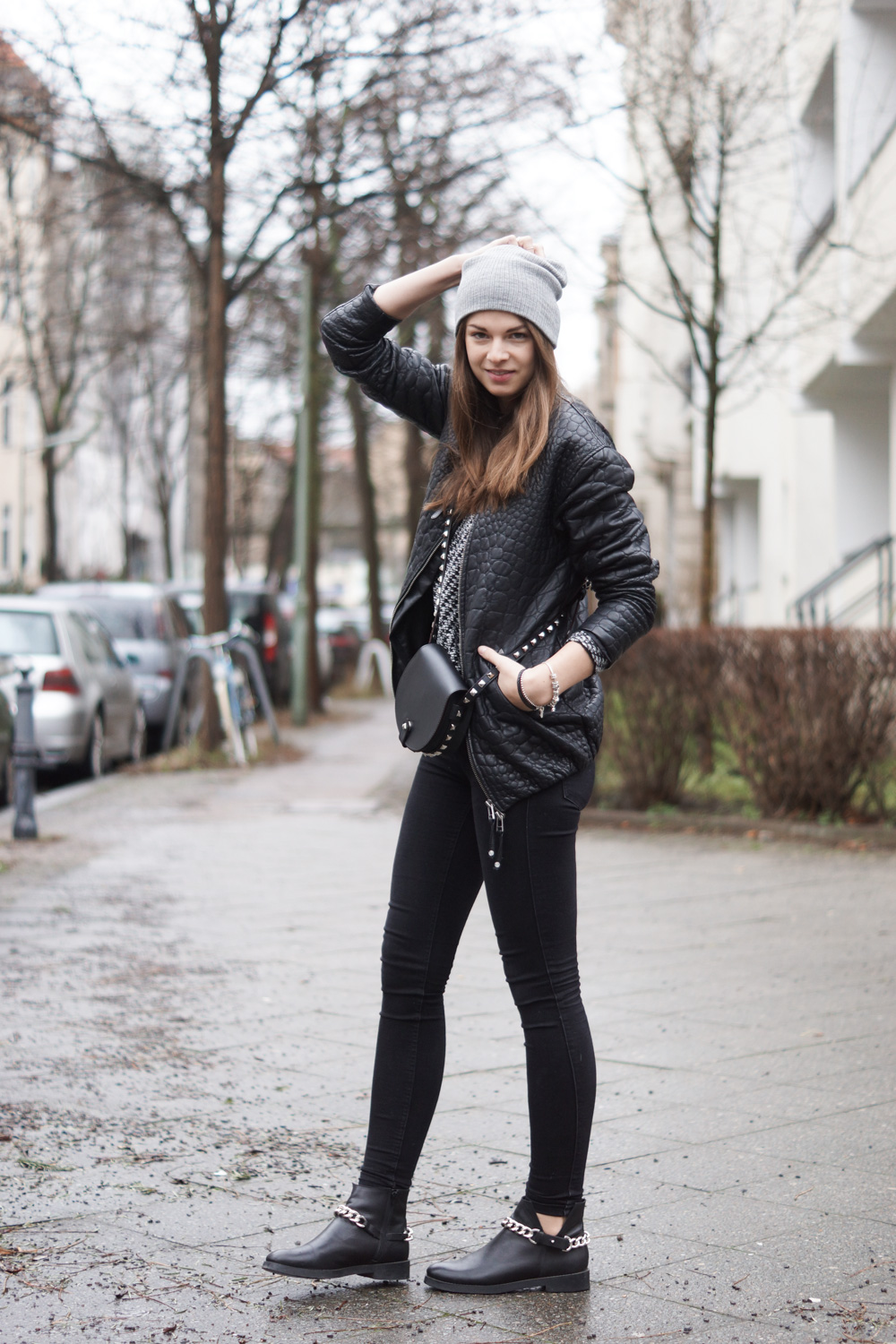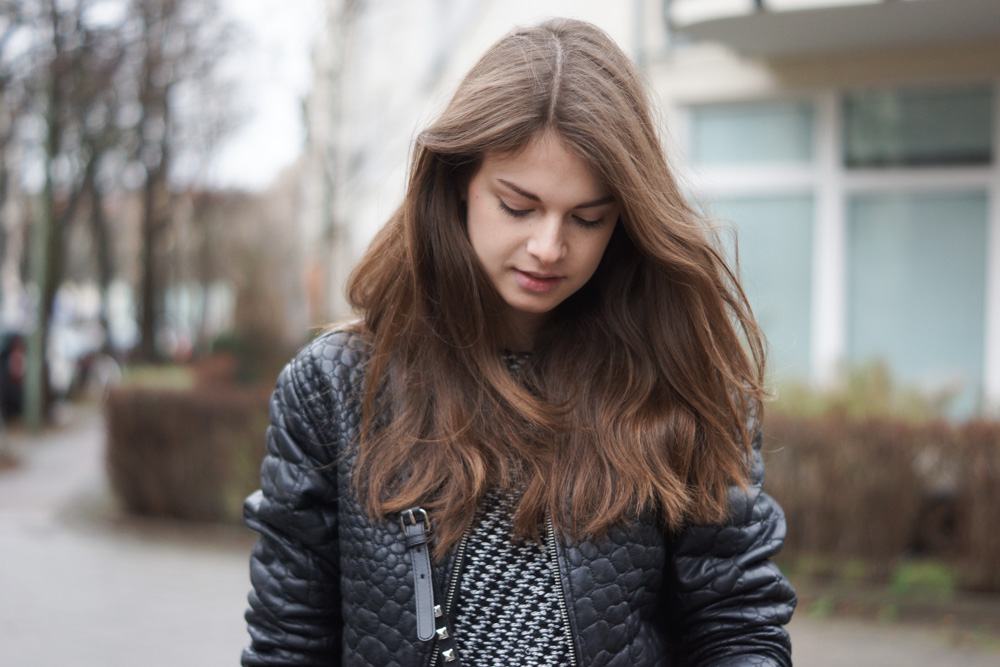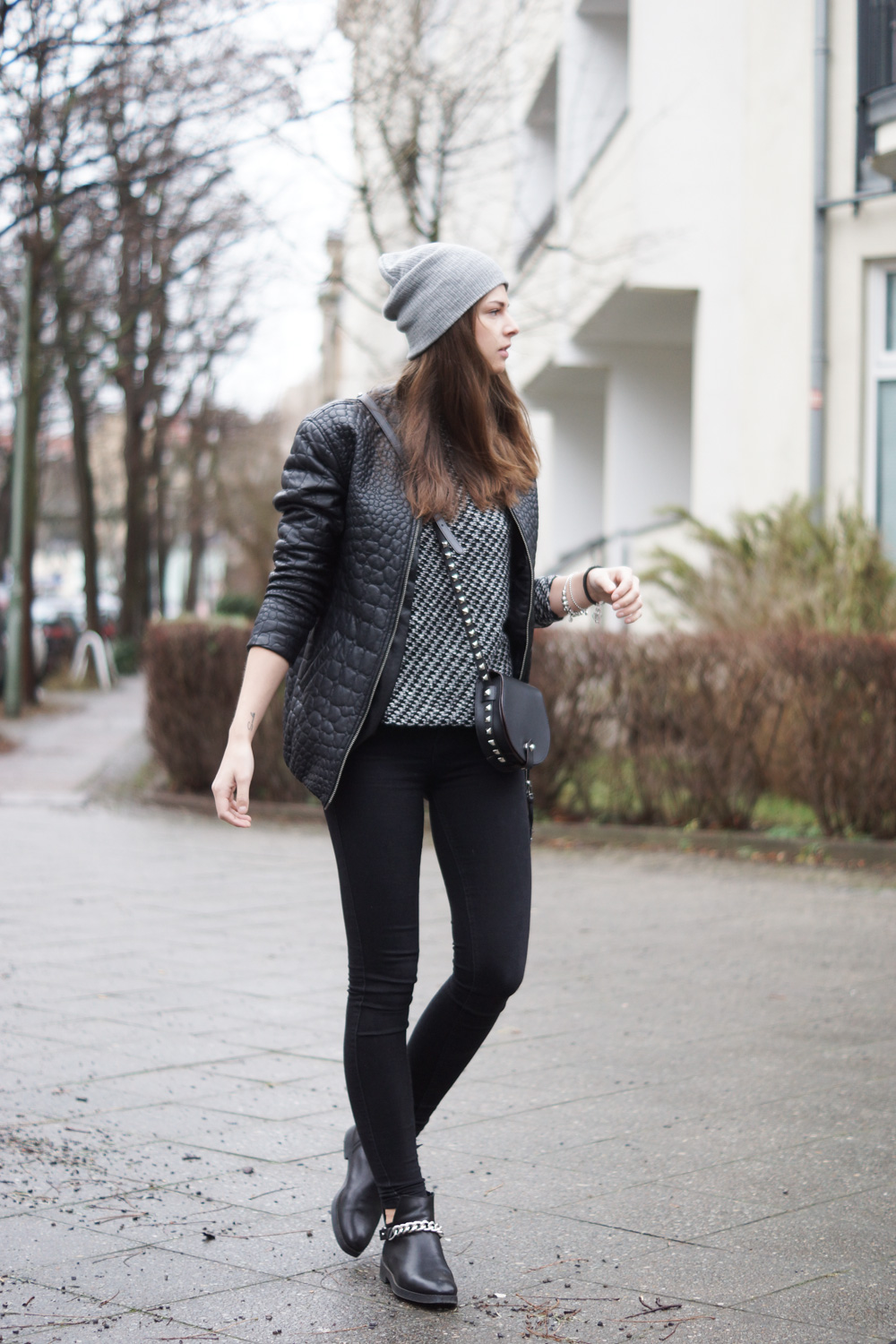 SHOP THE LOOK // SIMILAR CLOTHES