I need my daily coffee before getting out of bed in the morning. But #coffeetime is not only in the morning; I drink up to four cups of coffee throughout the day. When it comes to coffee I'm very dainty; I don't like filter coffee at all and even some coffee shops can't satisfy my claims. But as much as I hate bad coffee, I like to try new coffee varieties as well as machines for the use at home. That's why I was more than happy when I got the possibility to try the new SENSEO® Viva Café.
The new SENSEO® Viva Café
Let's start with a couple of basic information about the new SENSEO® Viva Café. It comes with the new SENSEO® Coffee Boost Technology for the full and best taste of the coffee aromas. Nevertheless, it takes less than a minute to brew up to two cups of coffee and that's pretty fast. I like the fact that you can brew to cups at the same time. Another great feature of this coffee machine is the automatic switchoff. I'm a person who always forgets to switch off the machine.
Let's talk about the ease of handling. There's much you can do wrong when using the new SENSEO® Viva Café. You just have to take a pad, put it into the machine, make sure you have a cup and press the button for one cup. If you want to brew two coffee, you simply have to take two pads and two cups and push the button for two cups. It's easy as 1,2,3.
Regarding the SENSEO® coffee pads you can choose from a huge range of coffee varieties. During my test, I tried four different kinds: Cappuccino, Mild, Strong and Lungo. My two favourites were Cappuccino and Mild. The Cappuccino is the perfect afternoon coffee because it goes very well with cake or cookies 😉 The mild one is the one I was drinking in the morning and before midday. But tastes differ, so you best try them yourself to find your favourite flavour.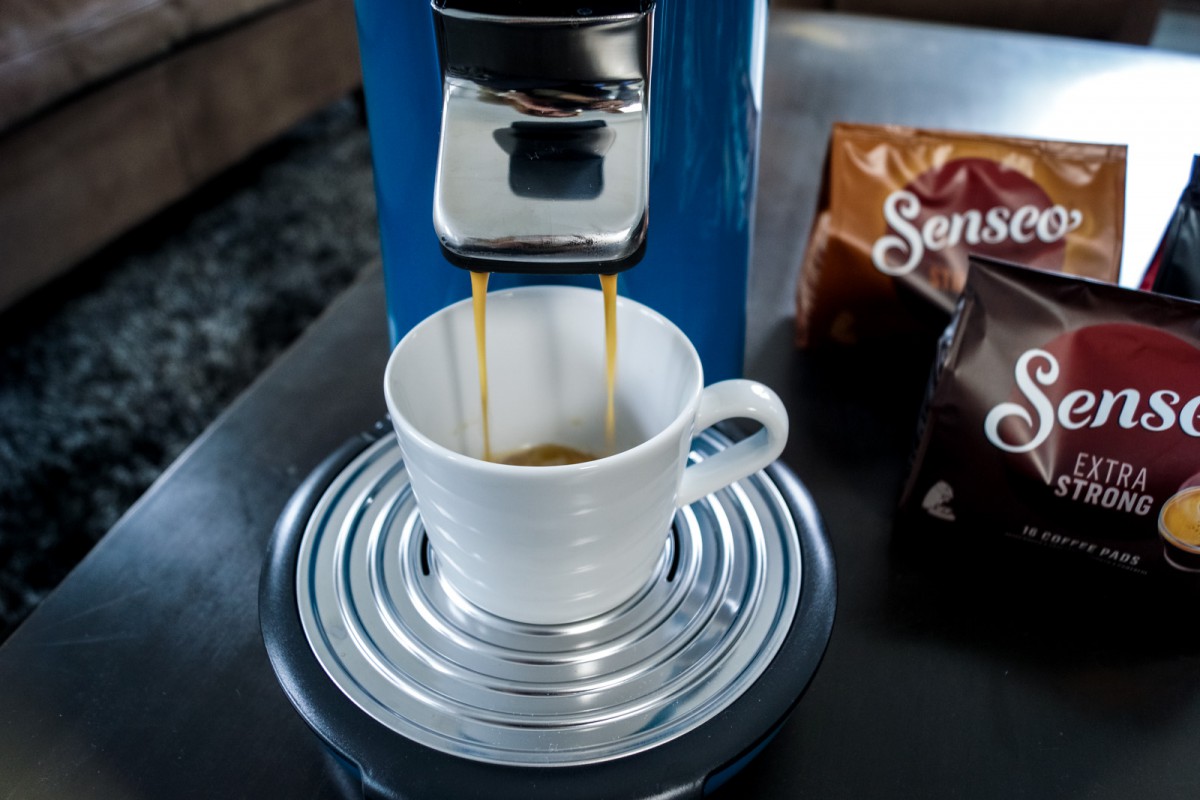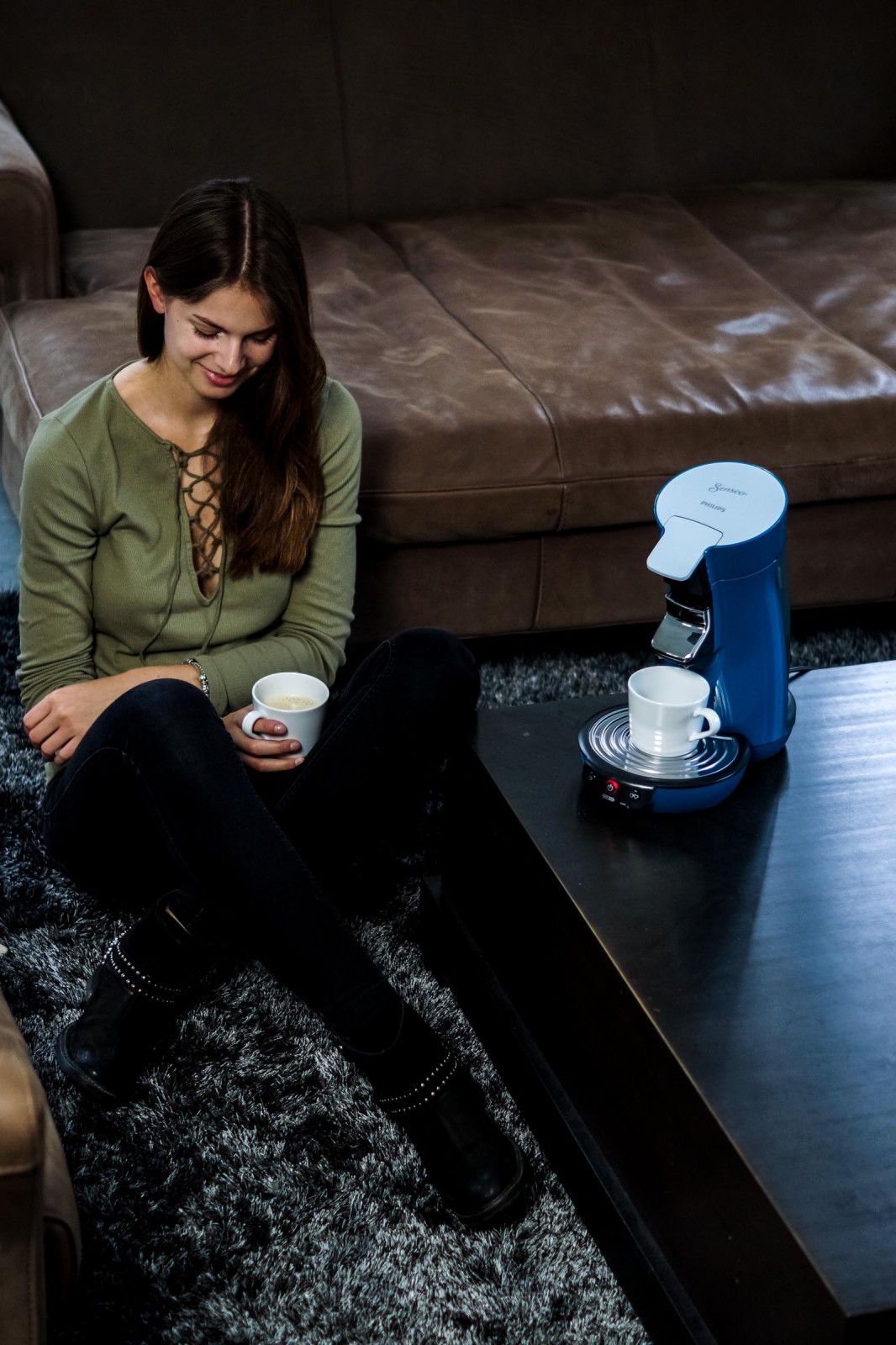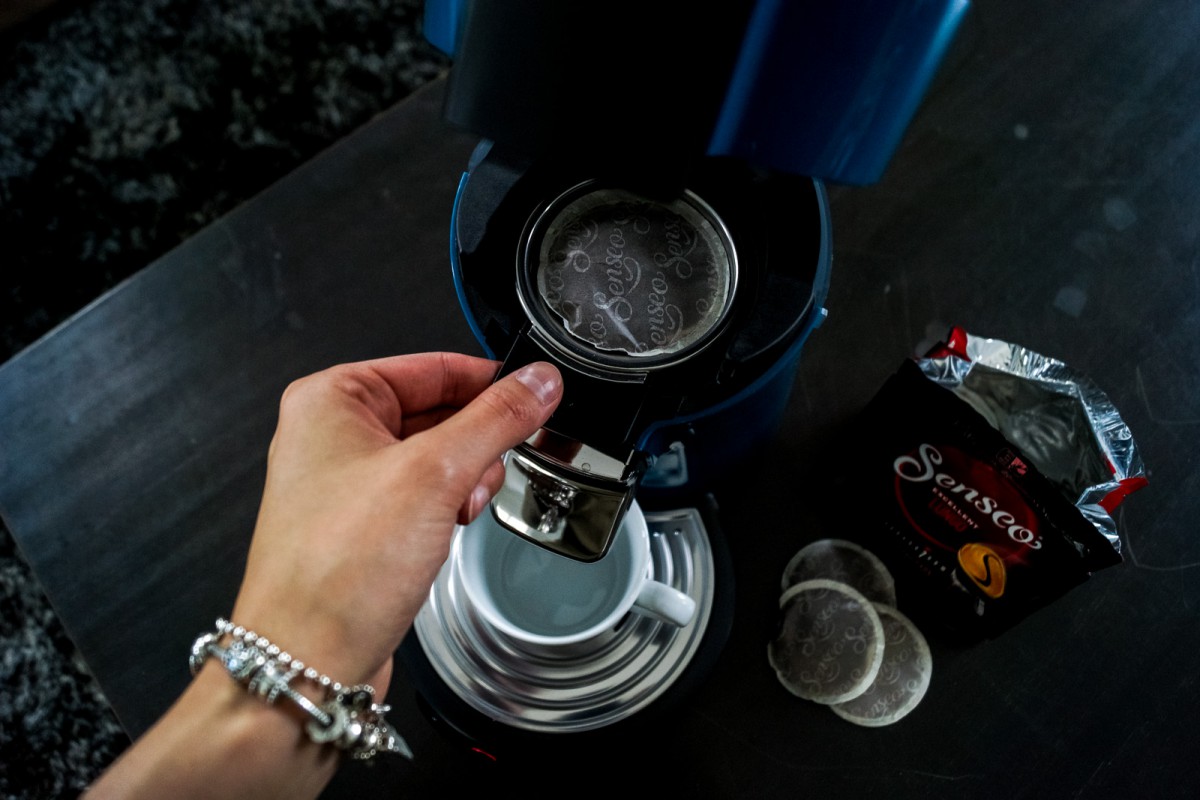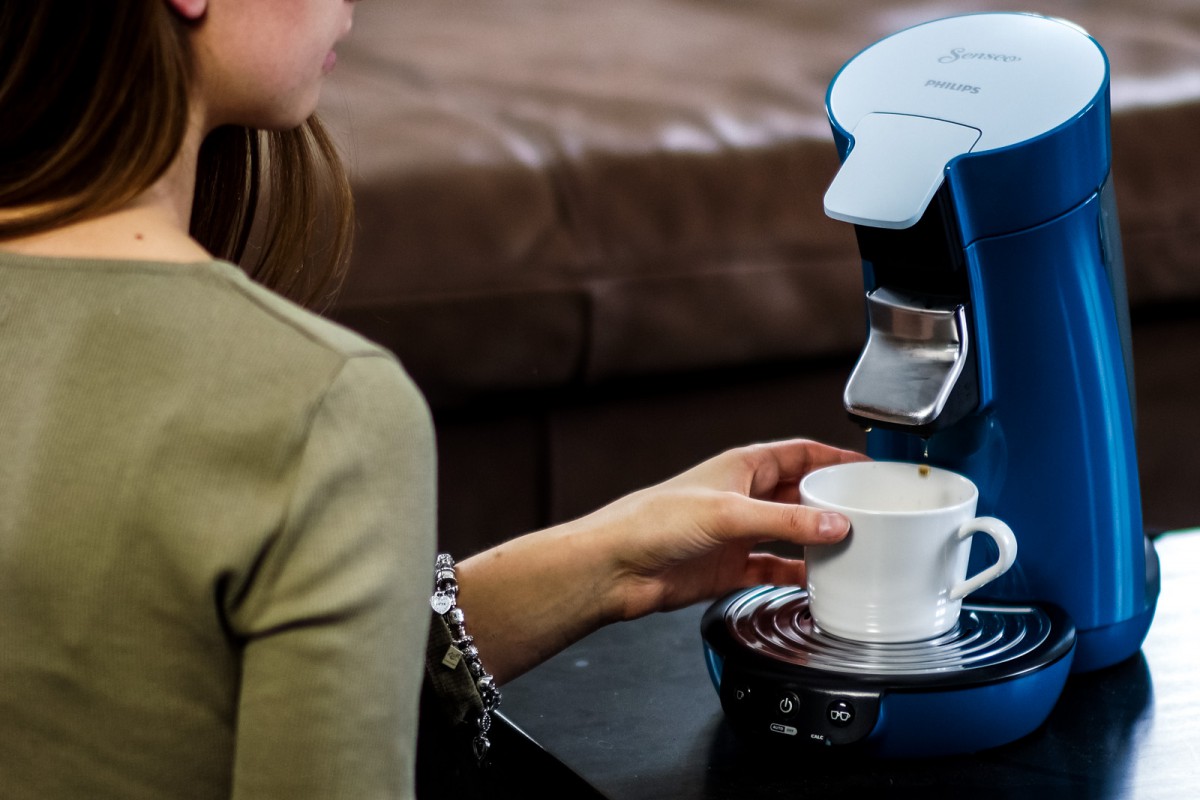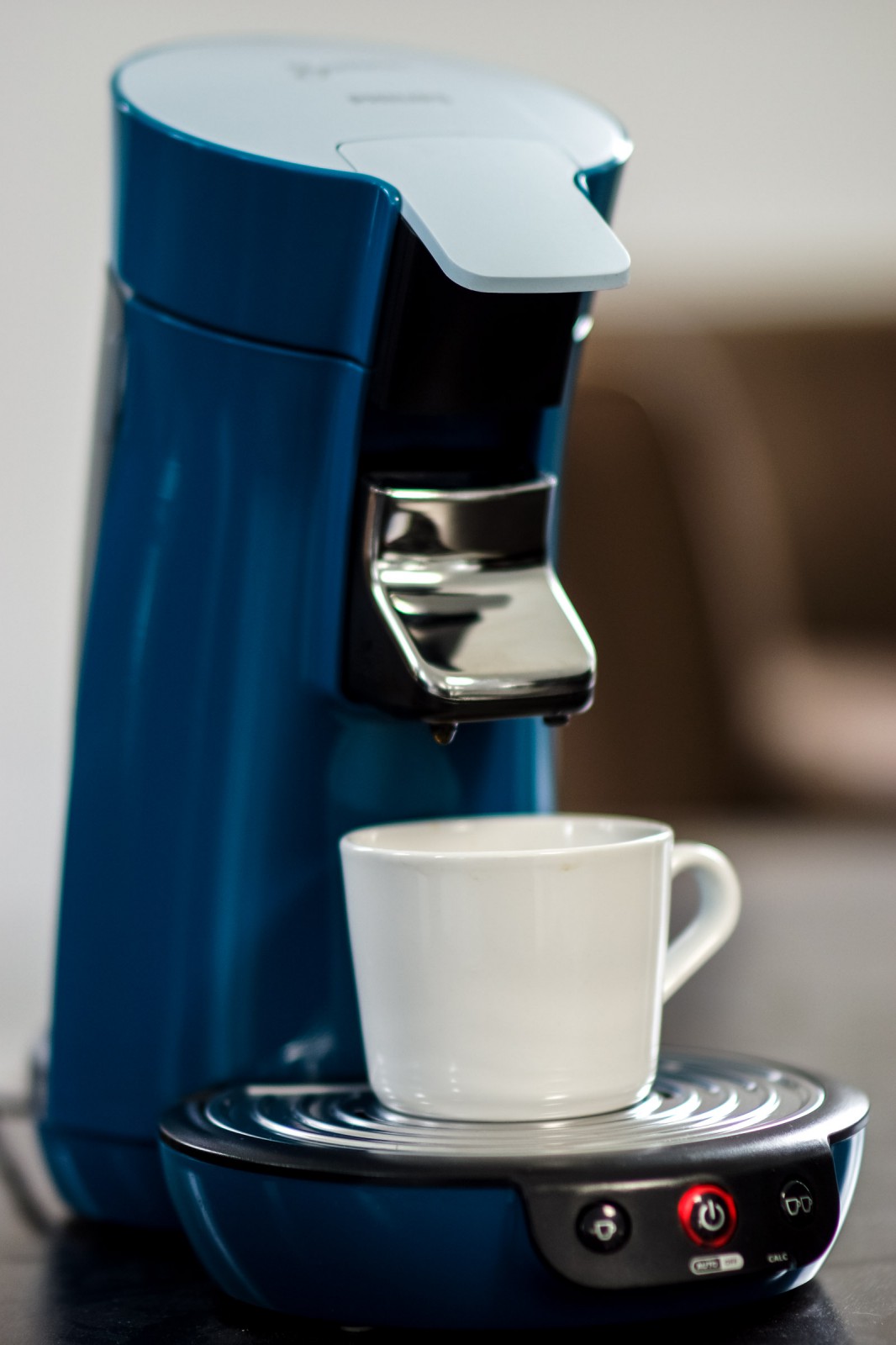 In friendly cooperation with SENSEO®