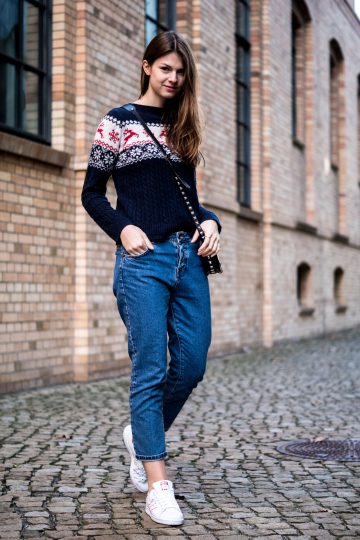 Tomorrow is Christmas day. Wait what? Damn it; time flies freaking fast and when Christmas is tomorrow, the last day of the year is only eight days away. But that means that we're travelling to Sri Lanka in ten days, and that's something I'm really looking forward to. But it's Christmas day tomorrow; I want to share something Christmas related with you today. This year I didn't share any Christmas outfit inspirations, because I wasn't in the mood and to be honest, I don't even know myself what I'll wear tomorrow the on the 25th of December. And even today's outfit post won't give you the last minute outfit inspiration you might need unless you don't dress up for the festive season of the year. You might wonder where the Christmas related part is. Well, it is the Christmas sweater I'm wearing.
Christmas Sweater
I never had a Christmas sweater or wanted one, but they're actually kind of cute. I always had the ugly Christmas sweater in mind, the one's grandmothers knit and you have to wear to every family dinner around Christmas to make her happy. Lucky my grandmother have never knitted me such a Christmas sweater, and so I never had to wear one 😉 But Christmas sweaters don't have to be ugly, that's what I realised when I visited the Subdued store to combine an outfit with one of their Christmas sweaters. The one you can see in these pictures was my first choice; I didn't have to think twice.
I decided to create a simple everyday outfit with my new Christmas sweater and combined it with a pair of boyfriend jeans as well as sneakers and my Rebecca Minkoff cross-body bag. It's a very simple outfit, and the focus is definitely on the sweater.
I probably won't wear that Christmas sweater that often, because Christmas season is only once a year. A Christmas sweater is nothing I would wear all year round, so it'll have to wait until next year (early December) until I will get it out of my closet and wear it again. Maybe it'll help me to get into the mood next year… What do you think about Christmas sweater and how do you like this one I got from Subdued? Is it something you would wear or is it a no-go to you? I'm looking forward to reading your comments; I would love to hear what you think about this whole Christmas sweater thing, no matter if a cute or ugly one.
P.S.: I hope your day won't be as stressful as mine. I have to drive to the city after work to get the last Christmas gifts. I still haven't bought everything. I think I've found only 60 percent so far. Fingers crossed, I'll find the other 40 percent today.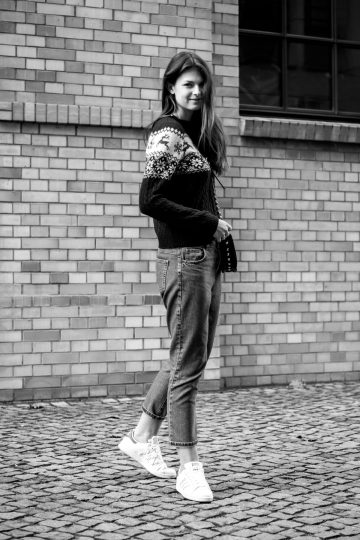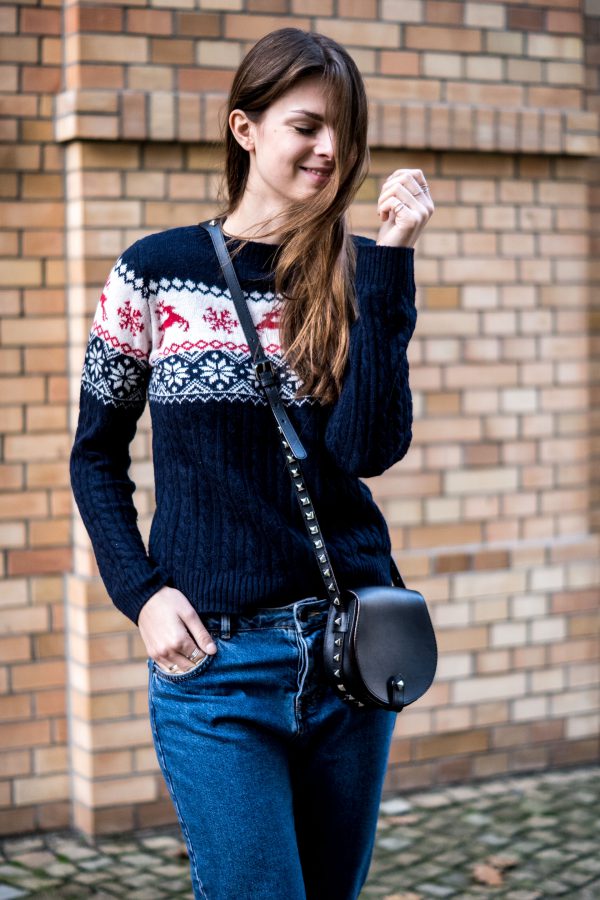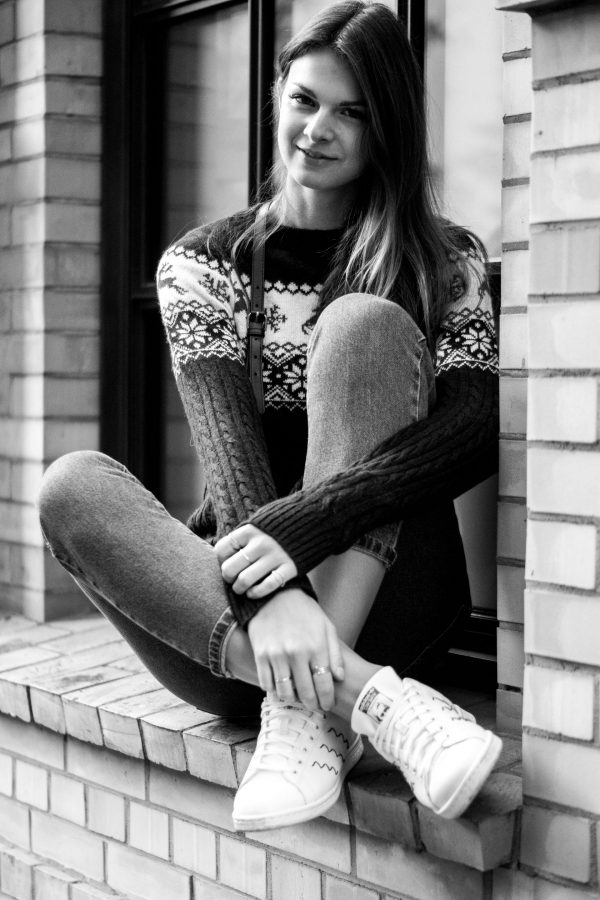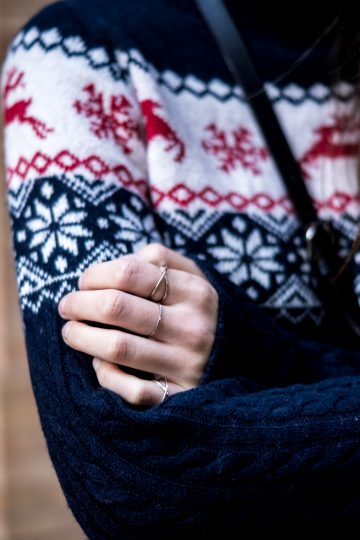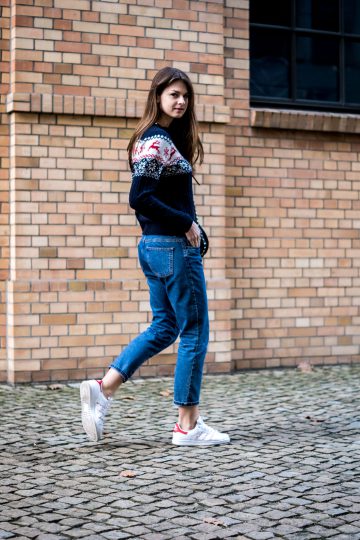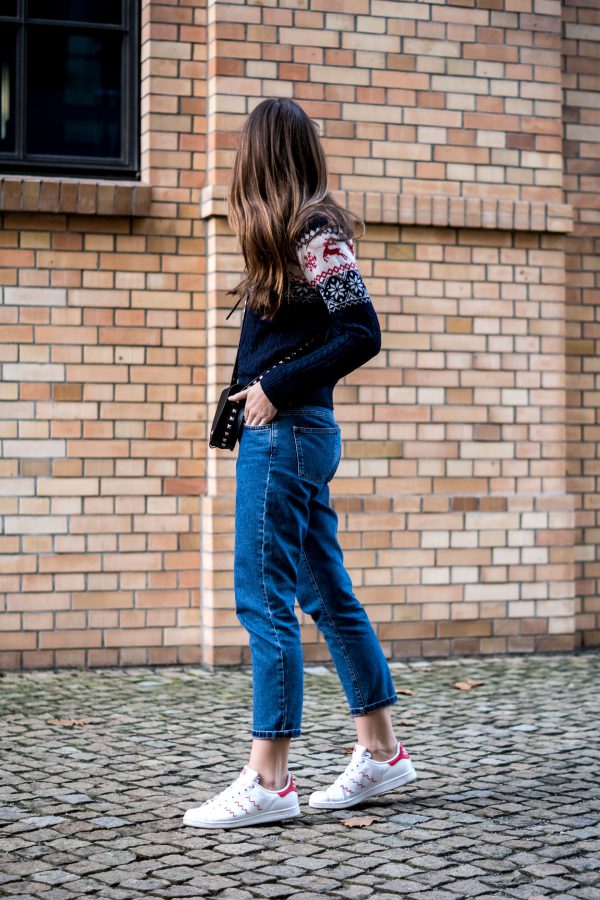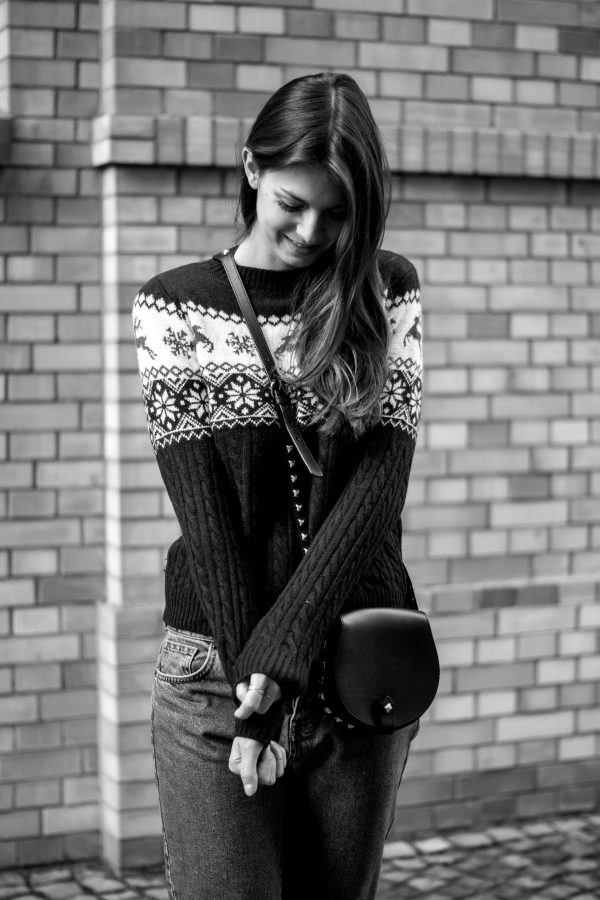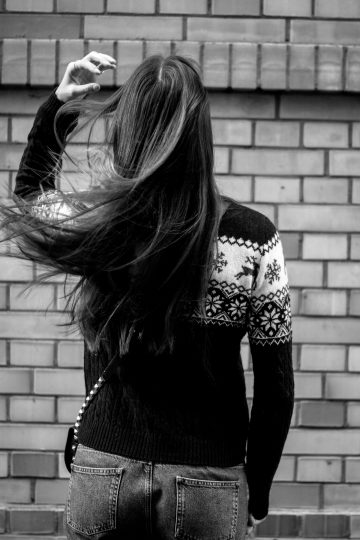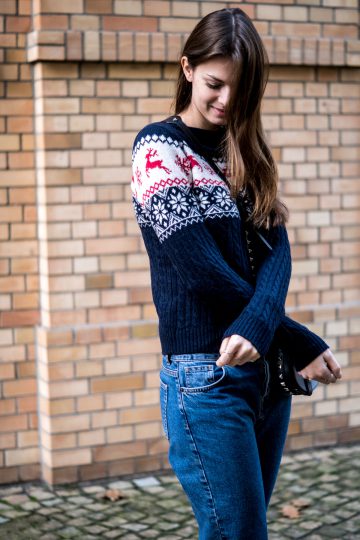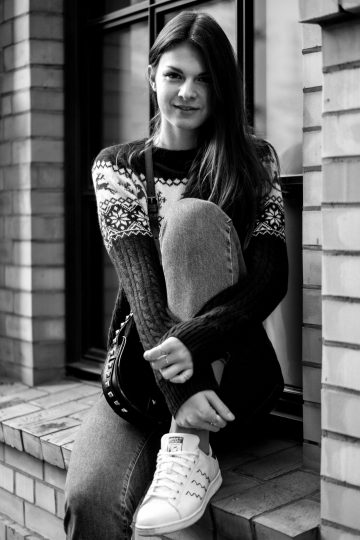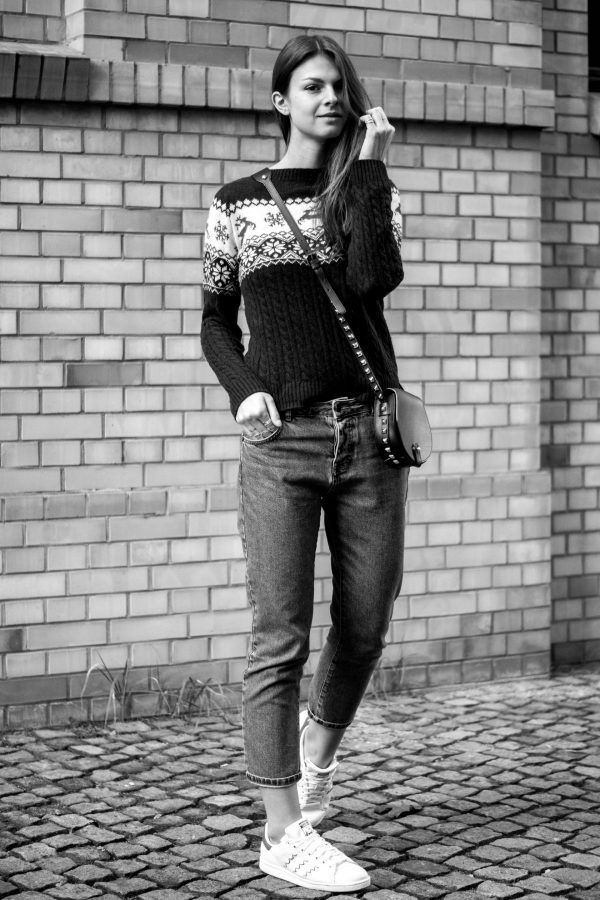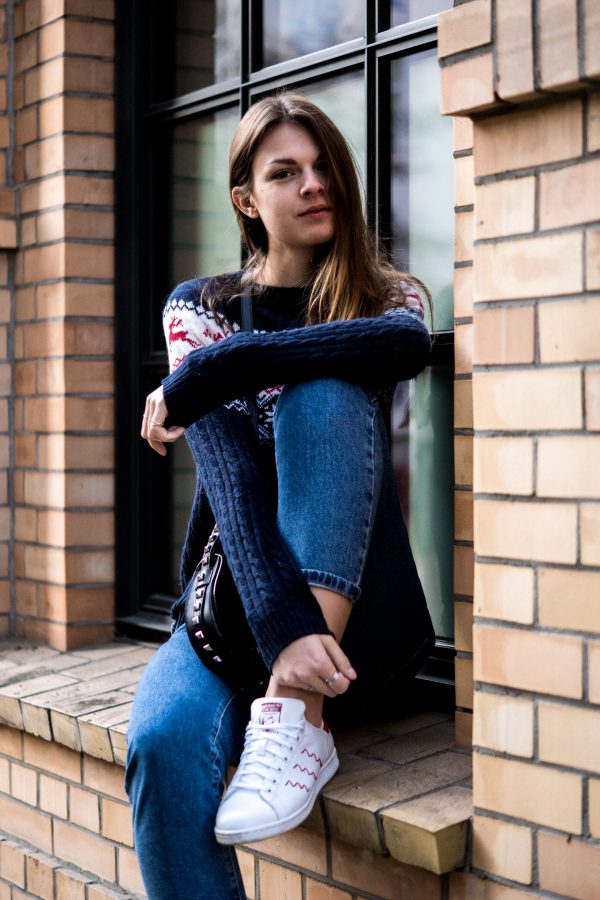 Jeans and sweater sponsored by Subdued