Happy Sunday folks! Even though it's Christmas, I want to share a new "24 hours a day, 7 days a week" post with you today. 🙂 it happened a lot last week, so I have many things to talk about. Let's start with the last weekend: We were in Leipzig on Saturday to see the Hertha BSC (Berlin soccer team) at Red Bull Leipzig match. We arrived around 1 pm, went to the city centre for lunch and had to drive to the stadium right afterwards. I won't talk about the match because I'm sure that's not interesting for you at all. 😉 When the match was over we didn't drive home immediately because we wanted to go to the Christmas market in Leipzig, that is supposed to be very nice. Well, it was nice, but actually nothing special. We ate Crêpes with Nutella, drank mulled wine and then it was time to drive back home. We were back home quite late, so we just went to bed and watched two more episodes Suits before we fell asleep. Sunday was a very calm day. We spent the day at home working and just went outside to take new outfit pictures and to buy a cake, and that's it.
My Monday started at the gym, and I drove straight to the office afterwards. I had only three hours to get as much work as possible done because we had a little backing session with everyone at the office. 🙂 Afterwards, we met friends, which whom we went to a Christmas market. We wanted to meet up one last time this year and to talk about a couple of projects we're working on. Unfortunately, we chose the wrong Christmas market. You've probably heard the news about the truck; that crashed into a Christmas market in Berlin. Well, we were at this Christmas market at this exact time. Luckily, we were on the other side, so we didn't get hurt and we actually even didn't see anything. When my boyfriend heard that something has happened, we went away. I still can't believe what happened and how lucky we were. I hope you understand that I didn't say anything about what happened and I don't want to say anything more today.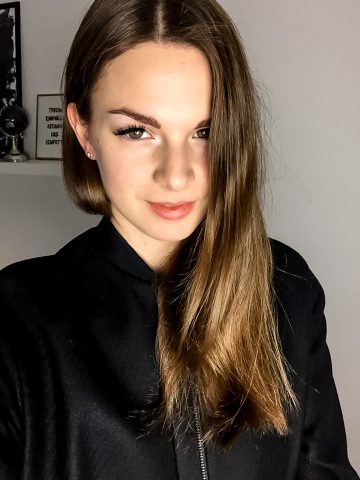 Let's change the subject and continue with Tuesday. I had to catch a flight to Madrid on Tuesday morning, so I got up quite early. The occasion of this trip was the AW 201/ presentation of the shoe brand The Art Company. We had a right schedule that day, but it was very interesting and fun. On Wednesday I had a couple of hours free time to see a little bit of the city before I had to drive to the airport. I never was in Madrid before, so I was very happy about the free time on Wednesday. I took a stroll through a park, enjoyed the sunshine to the fullest and went a little bit shopping afterwards. Three hours went by very fast, and I had to hurry a little bit to be back at the hotel in time.
The other two days were very busy. I had to catch up on a lot of work and prepare many things before Christmas. I was at the office from morning till evening on Thursday and on Friday I did almost the same. I just started the day at the gym and went Christmas gifts shopping in the evening. Christmas gifts shopping was super exhausting, and I was happy when we were finally home. 😉
Oh and I almost forgot, that I finally filmed a new vlog! I had my camera with me in Madrid and tried to shoot as much as possible. The video is now online; you can see it in the following or head over to my YouTube channel. I would love to hear whether you like it or not. And don't forget to subscribe to my channel if you don't want to miss a thing. I'll share a couple more vlogs soon.