FRIYAY! Happy – almost – weekend y'all. Do you have any special plans for the next days? I'll probably spend a few hours at the office or at least on the laptop to catch up on all the things I couldn't do the week I was sick. But that's an old story.. How did you like the outfits I've shared this week so far? Anything inspiring? 🙂 Today I want to share the outfit I was wearing yesterday, it's the last one I'll share this week, and I hope you'll like it as much as I do:
The Basics: blue jeans and white shirt
Basics are the most important pieces in every girl's – and of course boy's – wardrobe, that's why we can't have enough of them. The basics you can see in this outfit are basics with a special touch. The white shirt is longer as a white shirt usually is, and it has side splits while the jeans have some cuts. I really love these details, and that's why I needed these basics in my wardrobe. 🙂 And because I wanted to focus on these basics I kept the whole outfit simple. I combined my white shirt and the blue jeans with black boots, a black backpack as well as a black hat and some jewels. I tried to give this look a bohemian touch with the jewels I chose. What do you think about it?
Enjoy your Friday and have a great start into the weekend. I can't wait to read your comments and to see what you think about this outfit. 🙂 xx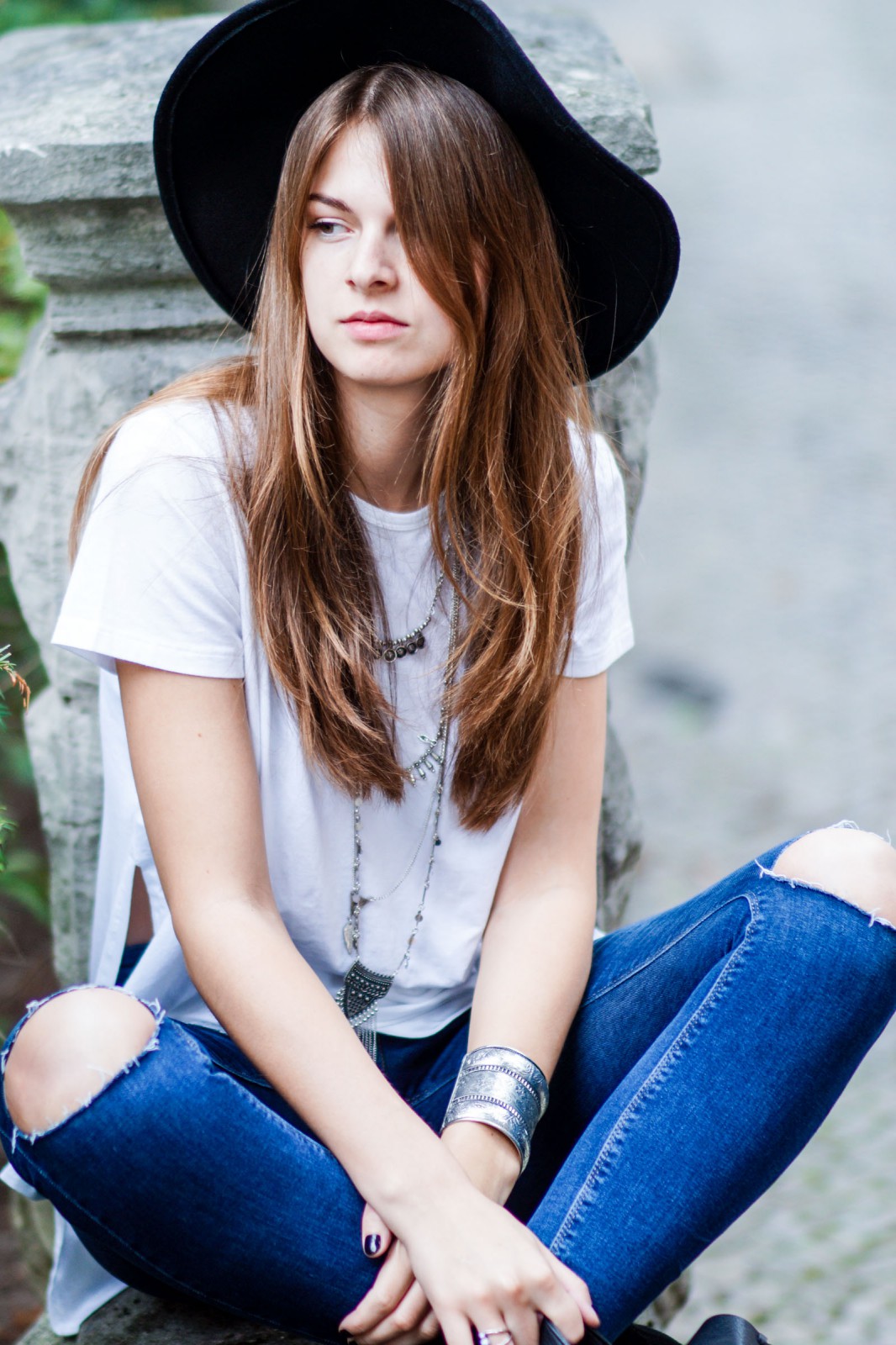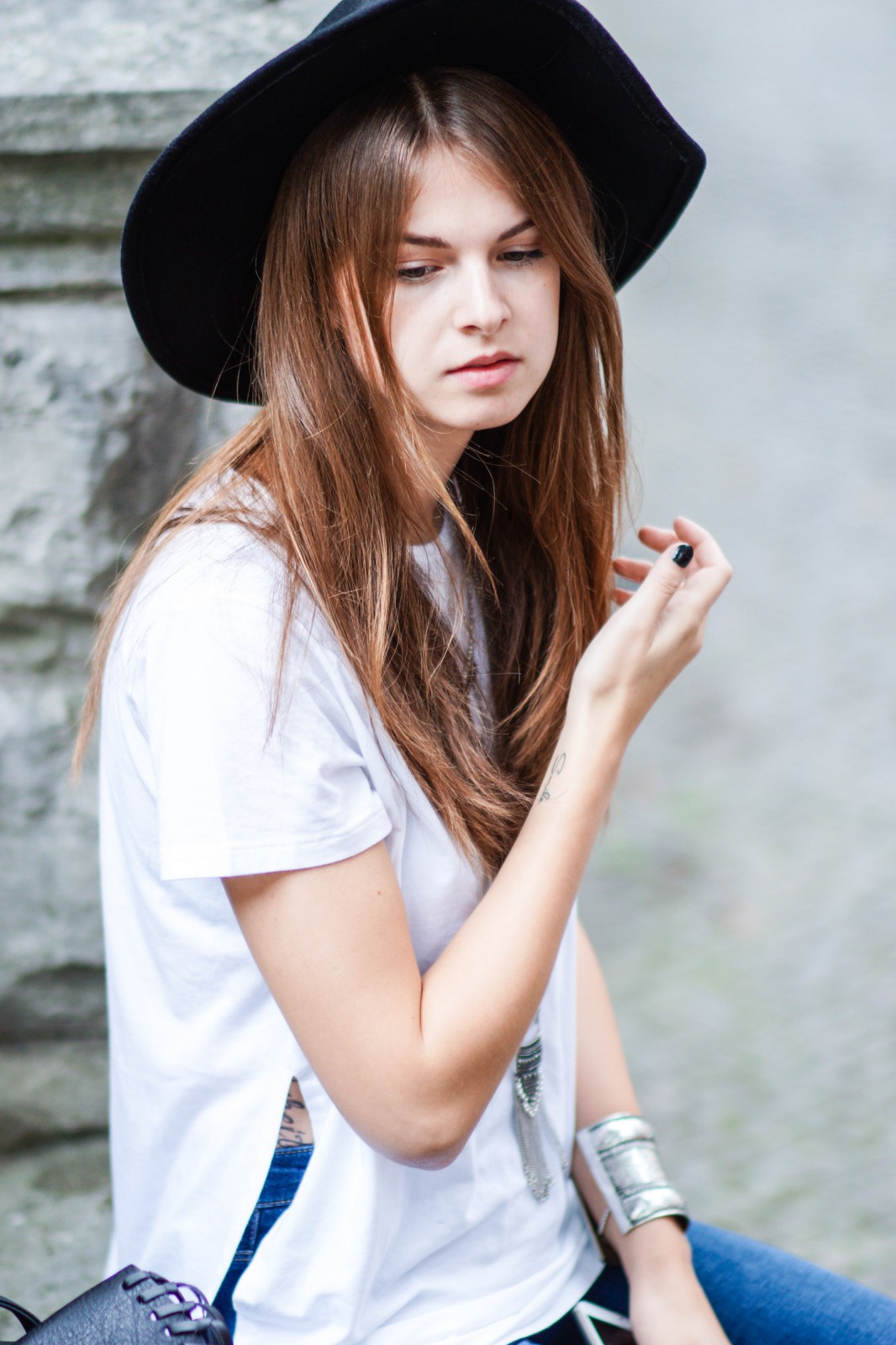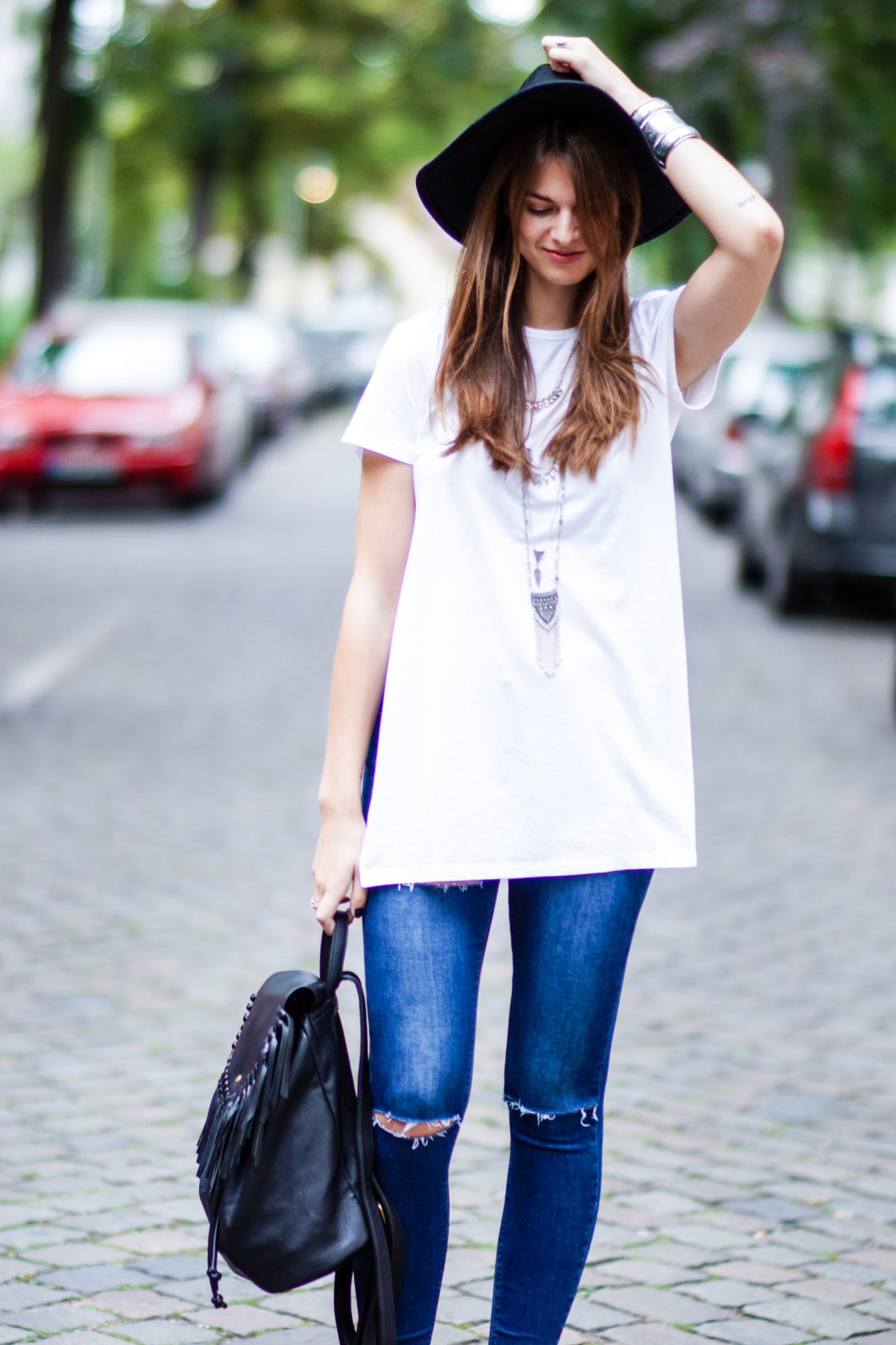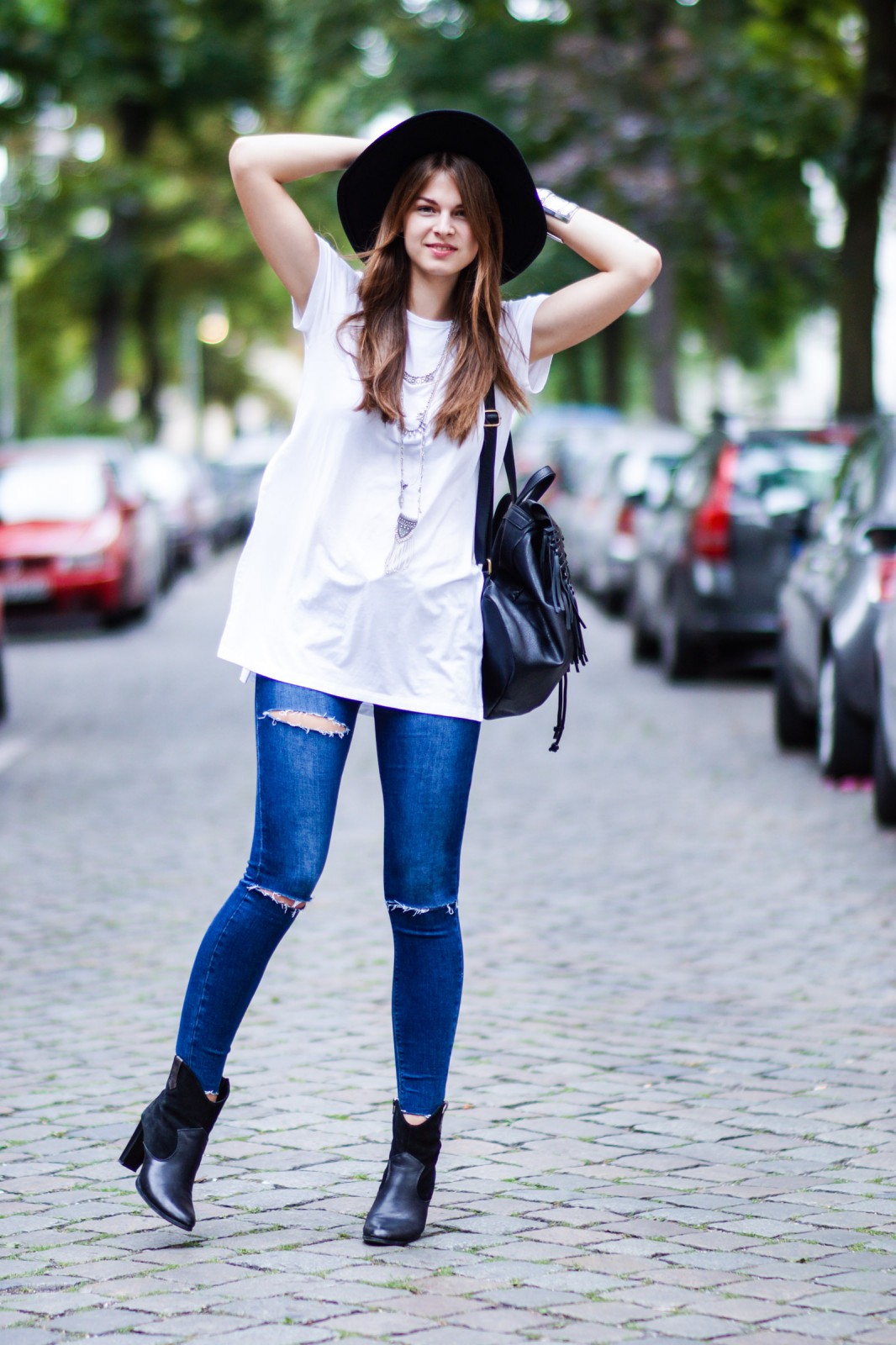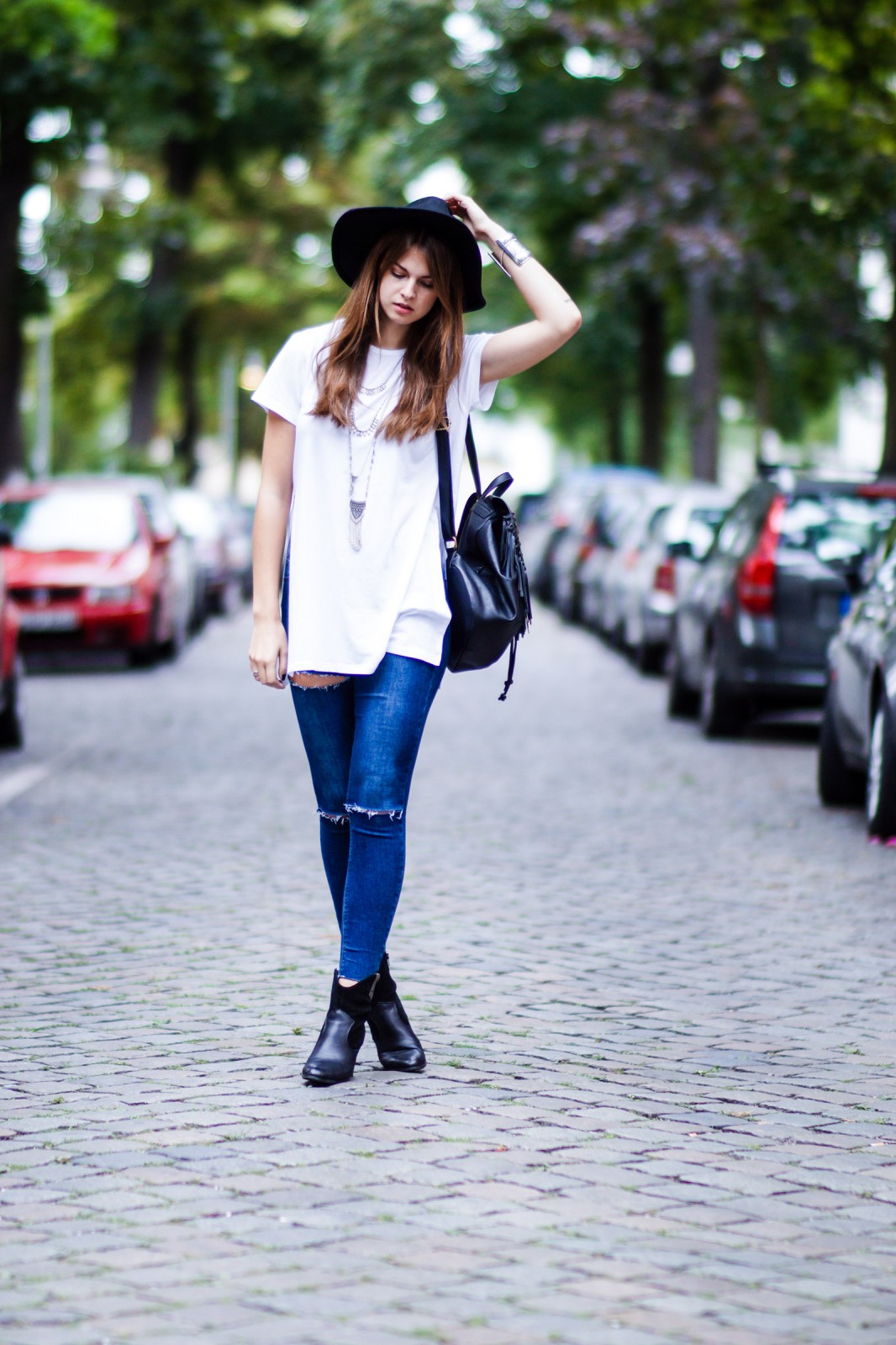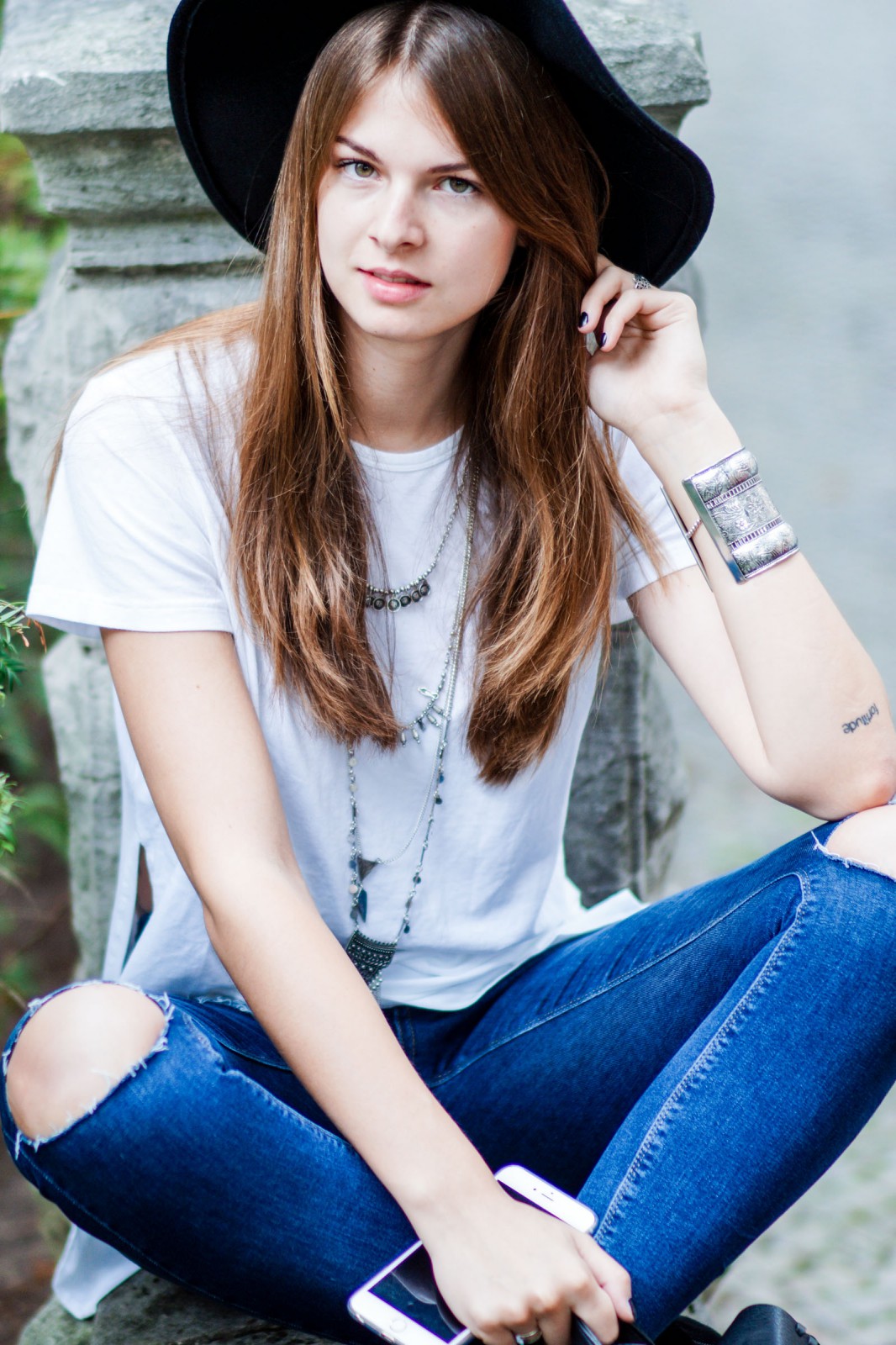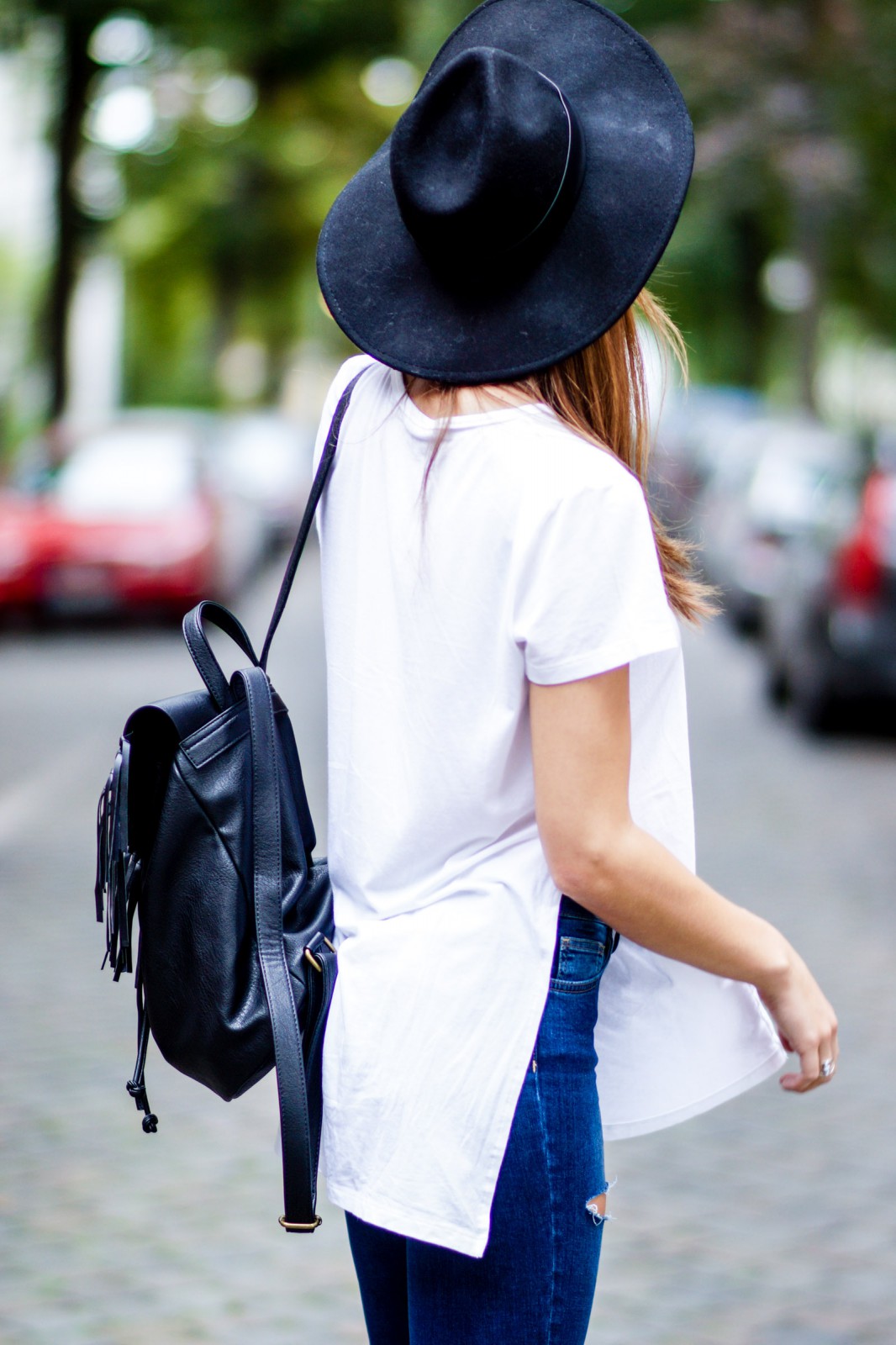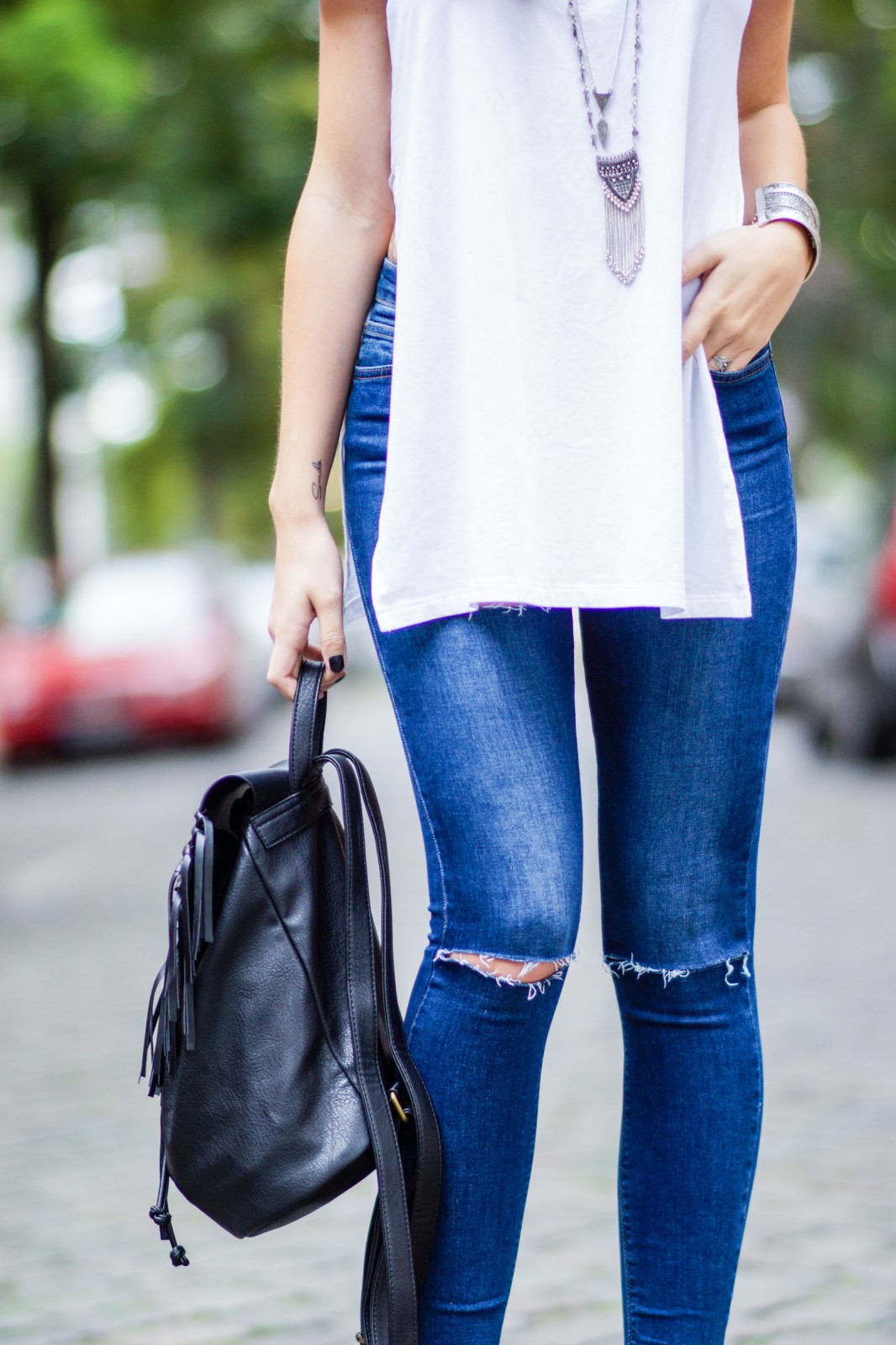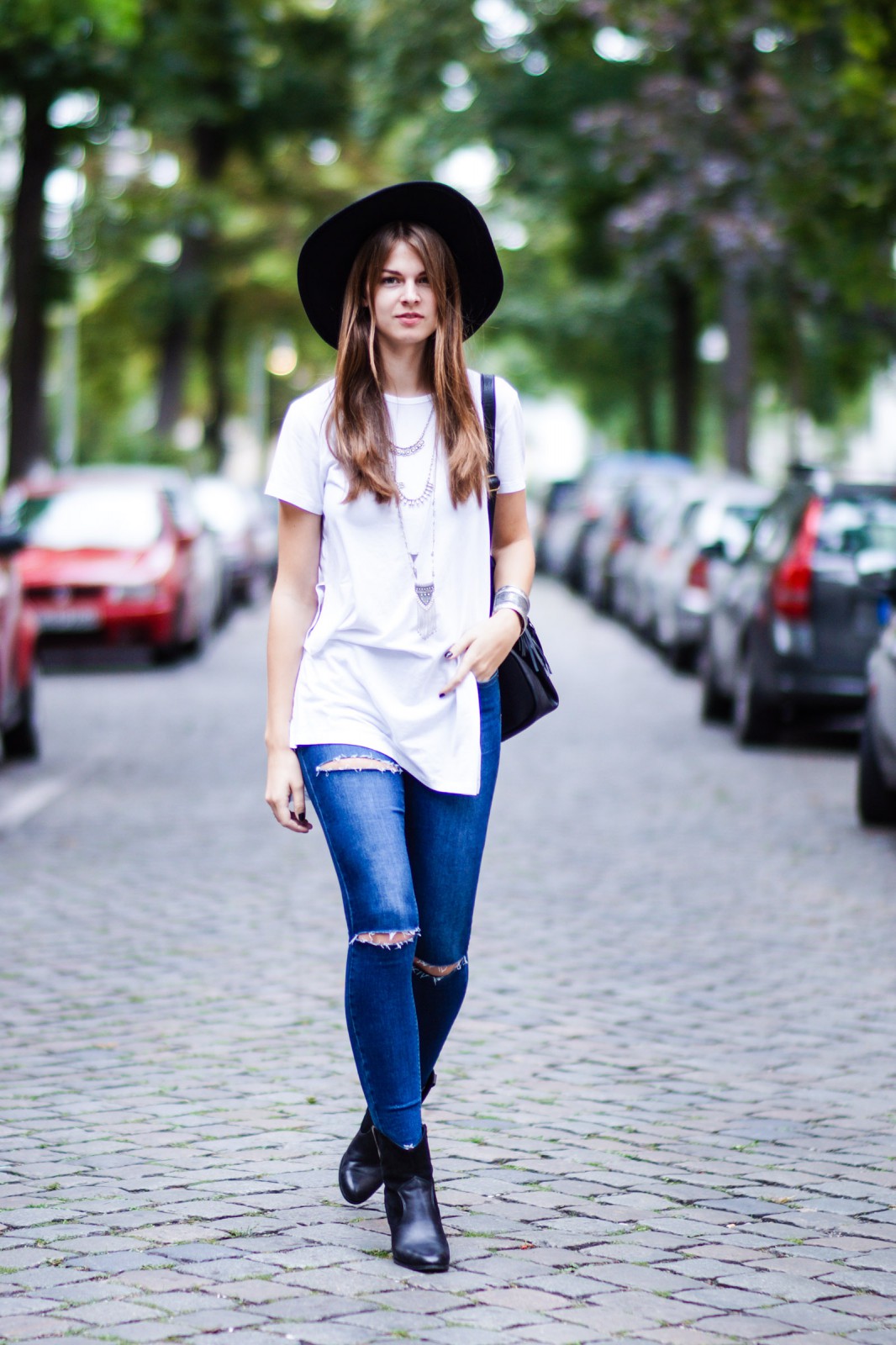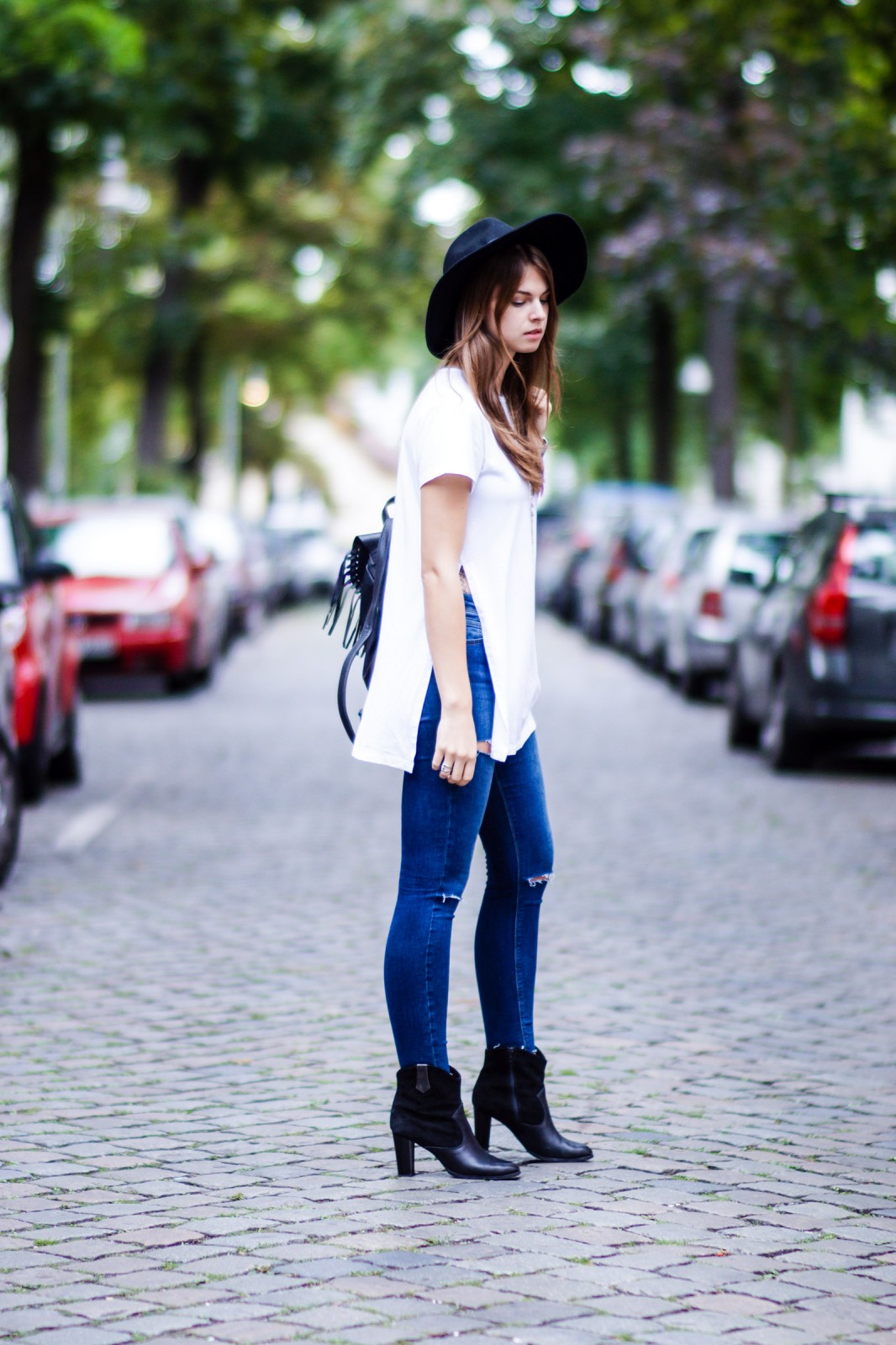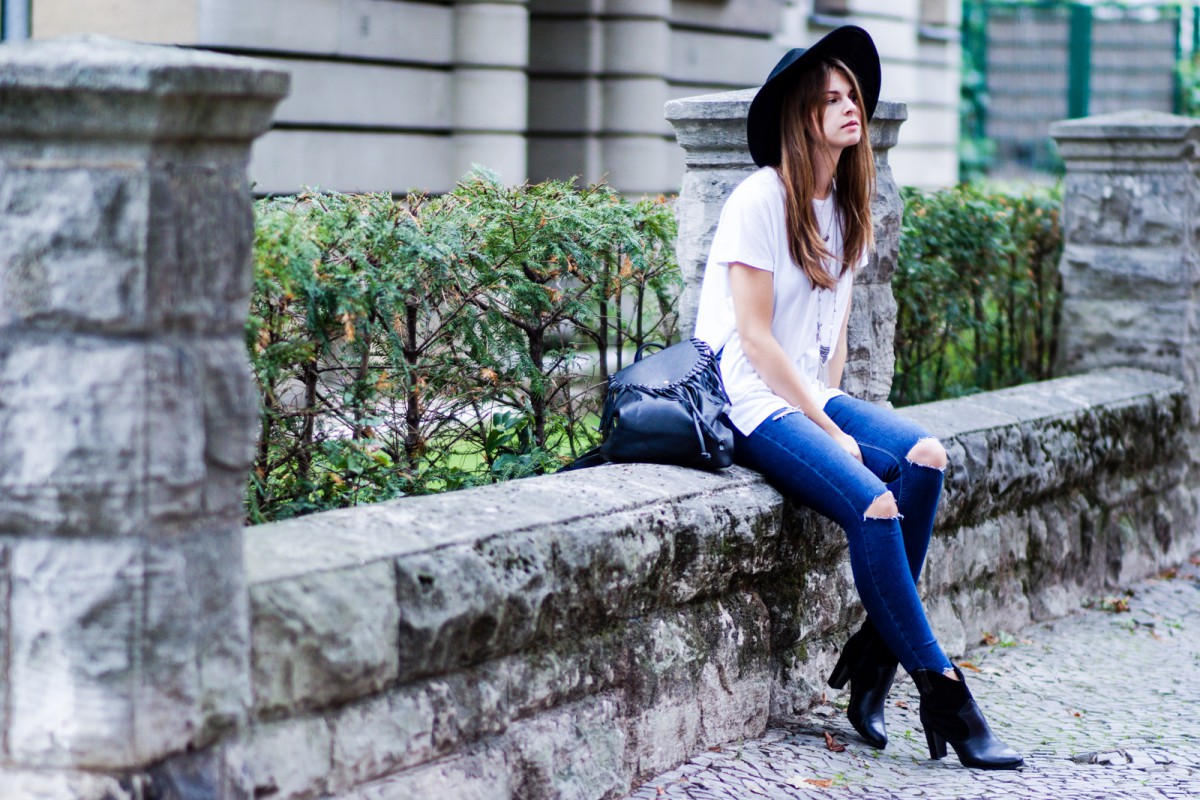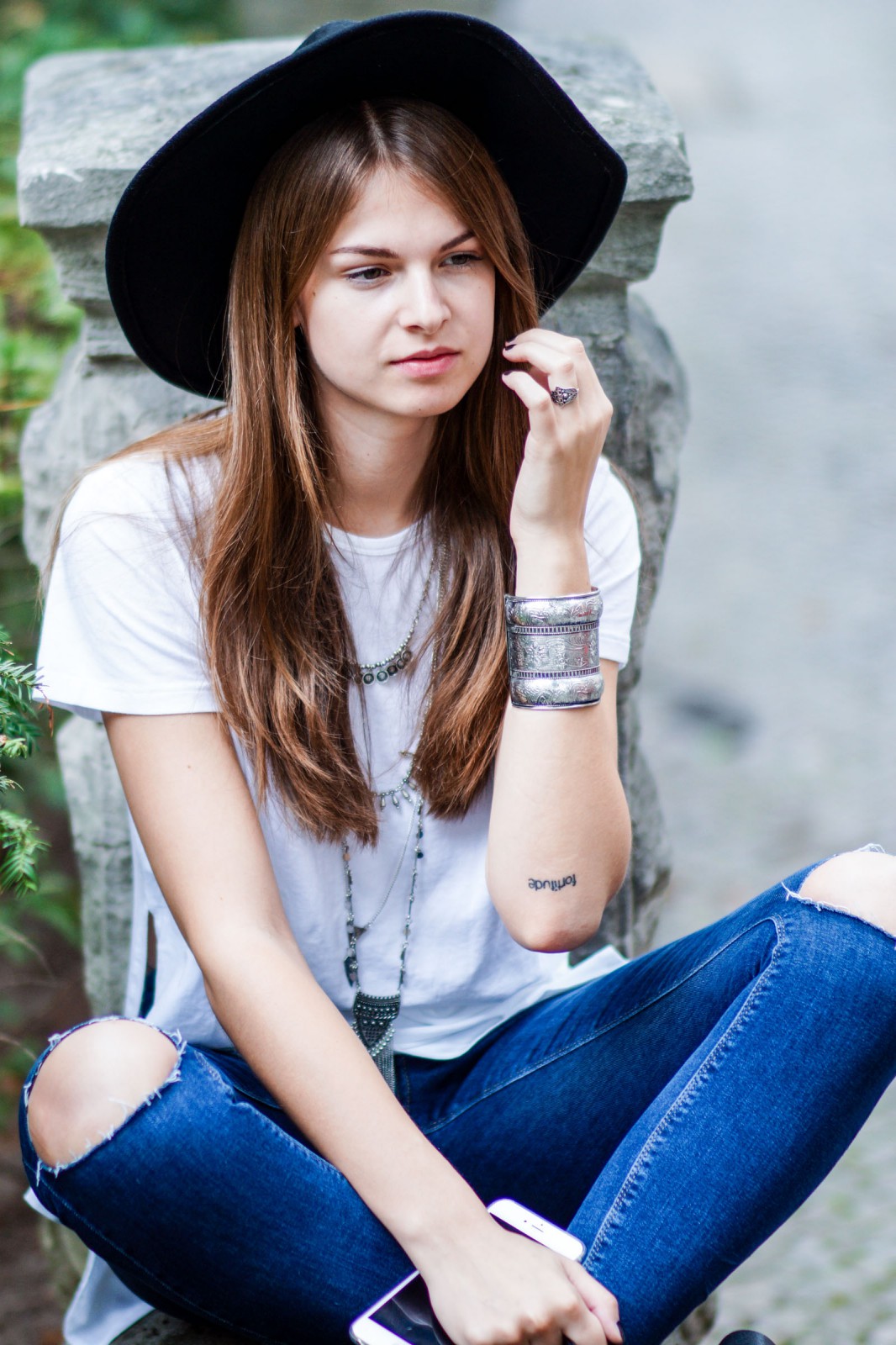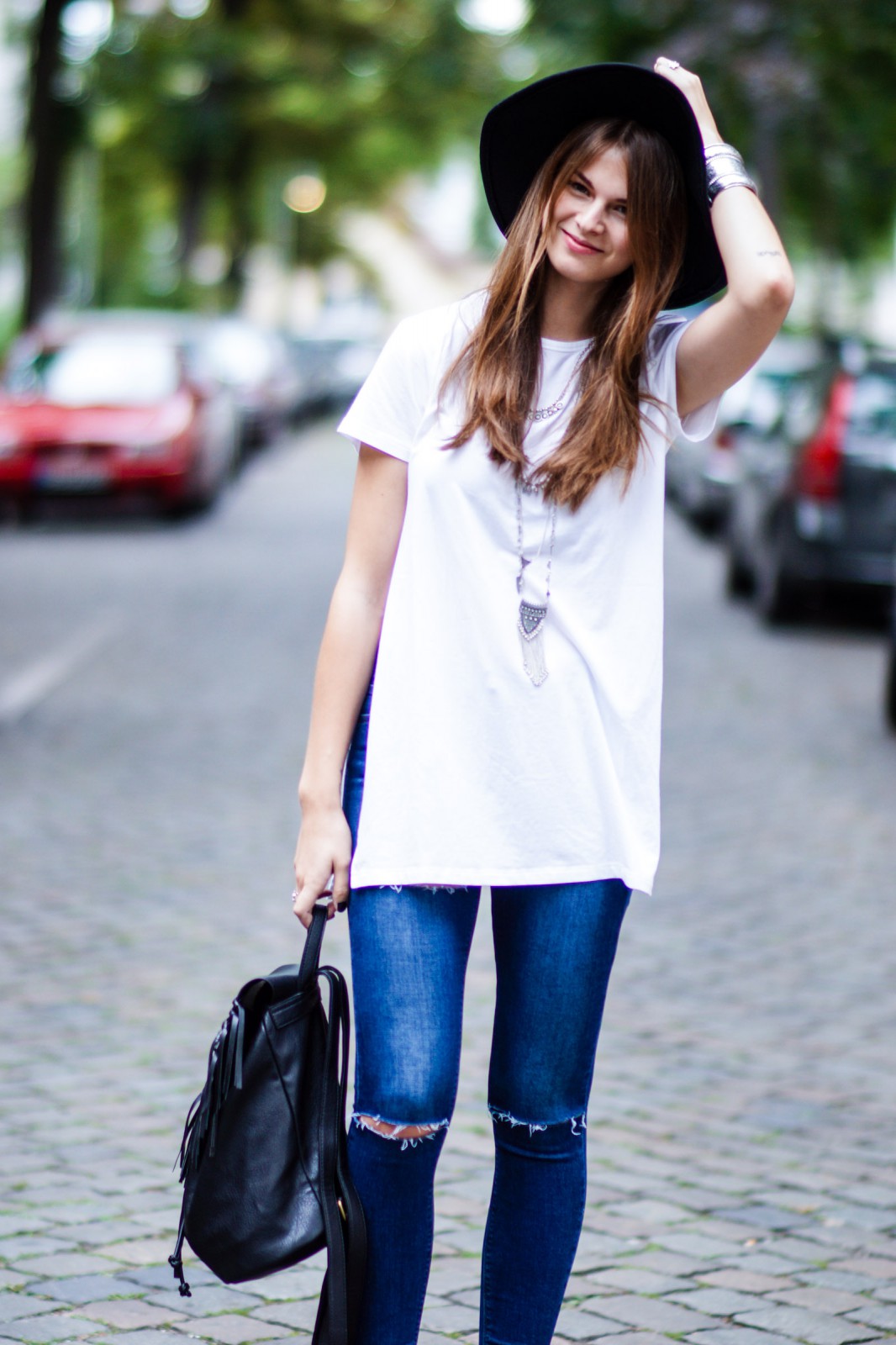 In cooperation with Subdued