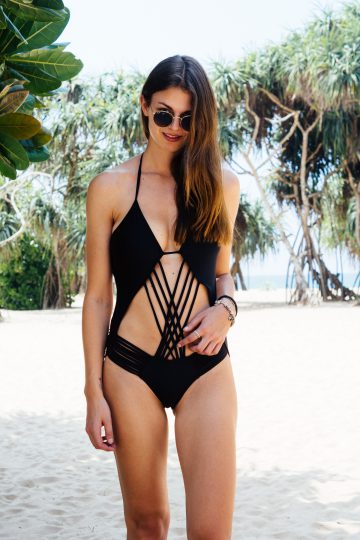 Happy Thursday everyone! Today I'm sharing one of my favourite pictures we took in Sri Lanka. It's actually the last beach look we took pictures of when we were in Sri Lanka, but as you know, I'm not sharing the content in chronological order this time 😉 I always wanted to have some beautiful swimsuits, but couldn't find the perfect one. Finding the PERFECT swimsuit might be impossible, but I couldn't even find one that fits perfect. I kept my eyes open the weeks before our Sri Lanka trip and actually found three beautiful swimsuits online. I have to confess, that none of them fit perfectly and so I had to ask my mom if she could whip them for me (I really can't do this myself, I'm pretty bad in this kind of things). She helped me out, and now the swimsuits fit so much better, and I actually felt very comfortable in them. The one I'm showing you today is my absolute favourite swimsuit.
Black Swimsuit from Fabletics
I saw this swimsuit a couple of weeks (I think it was in October last year) before our trip at a Fabletics event and fell in love. Unfortunately, it wasn't available at that time, and they didn't know when it would hit the stores. The week before Christmas I finally got the message, that it is online and they sent me the swimsuit to try it on. In the end, I went for size M, and my mom just had to tighten the back a little bit. When buying bikinis or swimsuits, I always have the same problems: either the cup is too small, or the bustline is too big. That's why I usually don't buy swimwear that is only available in S,

M or L. But this time I just couldn't resist, because this swimsuit is so beautiful. And you probably can imagine how happy I was that it fits perfect now that my mom whipped it.
So I was wearing this swimsuit on our very last day in Sri Lanka. We had some couple of hours left before we had to drive to the airport hotel where we stayed for the last night (well, we had to get up at 1 am, so it wasn't really a night). We spent that last day on the beach in front of the hotel in Bentota and the pool area of the hotel. It was the perfect end of our Sri Lanka trip. The weather was fantastic, and we could enjoy the last hours to the fullest. I was a little bit sad to leave this place, but every great vacation has to come to an end at one point. Two weeks in Sri Lanka went by way too fast, and I could have spent there at least one more week. There is so much more we could have done and experienced, but we just didn't have the time. I guess we have to come back another time to do everything we couldn't do this time. And I would love to see the east coast of Sri Lanka as well. 🙂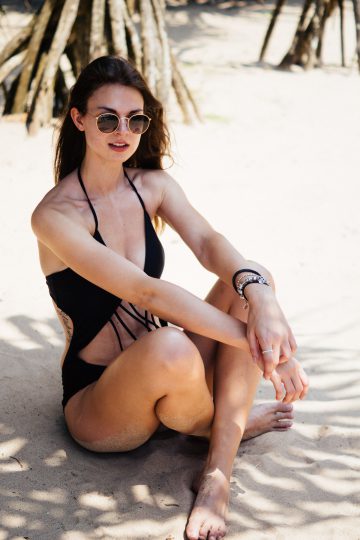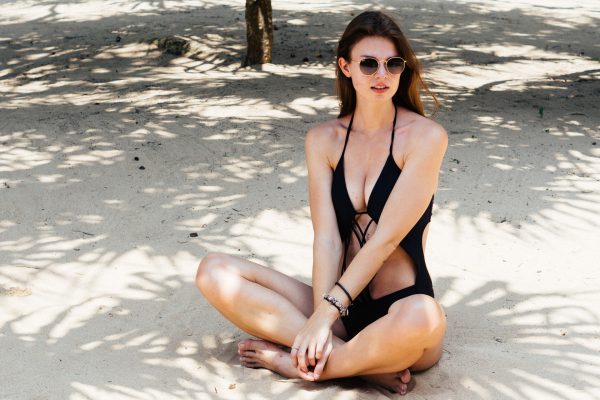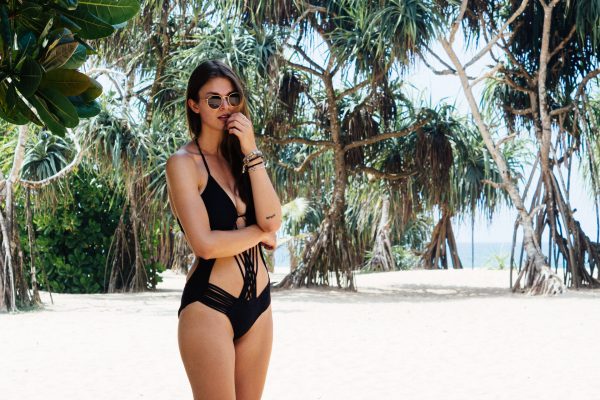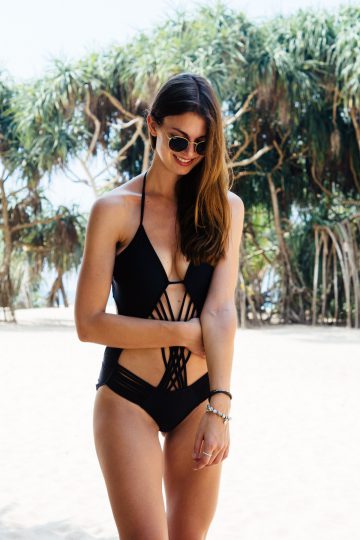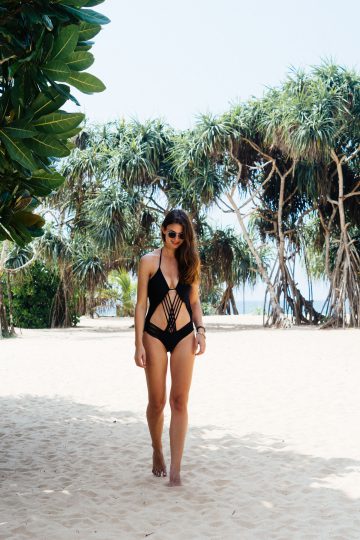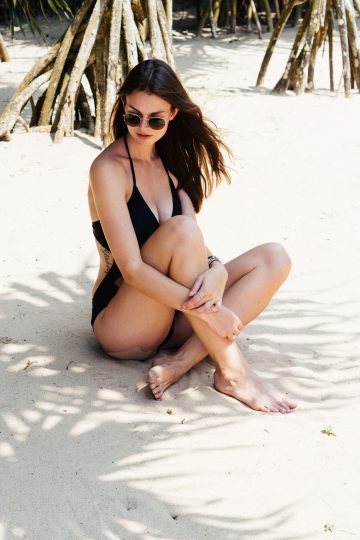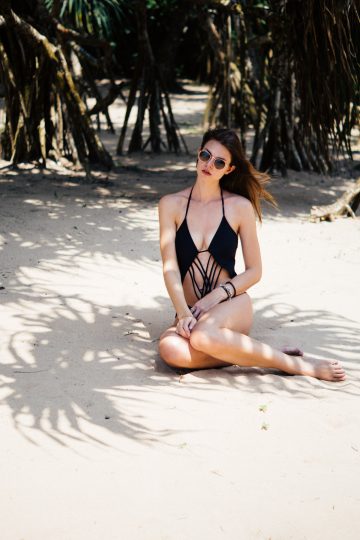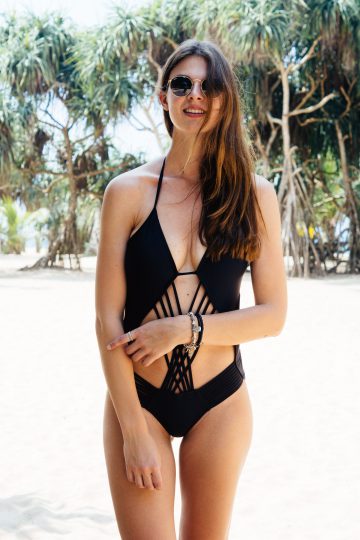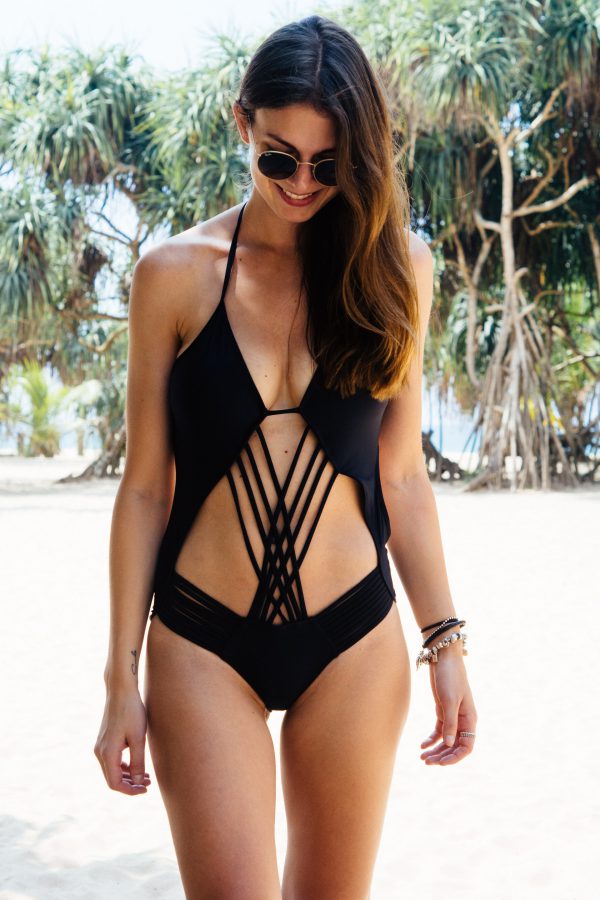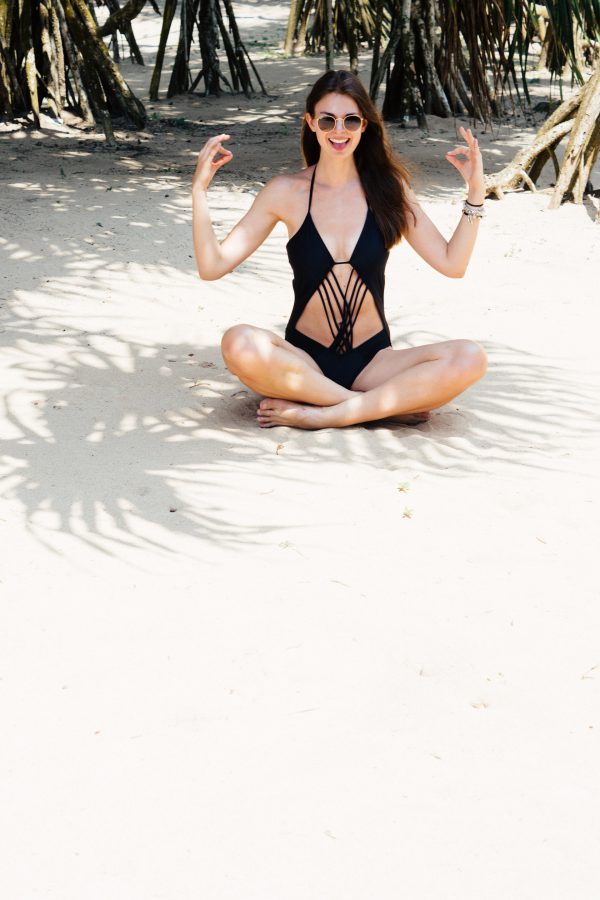 Swimsuit sponsored by Fabletics.