Autumn is here and sometimes it can be really hard to dress and prepare for this season. It's gloomy and rainy and to be honest: it's hard to get out of bed. The autumn weather can be depressing, especially when it is gloomy and cold. It's important to have the right garments in your wardrobe, it's important to be prepared for this season. But what do we need?
Autumn Outerwear
Because of the colder weather we can't go outside without outerwear, so outerwear is one of the most important things we need in autumn. Well, that's not a secret, right? 😉 BUT: all outerwear pieces are not creatd equal. Means: there are a lot of different styles from different brands with a different quality. Outerwear can be everything you wear outdoors, e.g. a jacket, a coat, …
Pepe Jeans Leather Jacket
When it comes to outerwear I always prefer leather jackets. Well, that's something you might already know. 😉 Let me tell you why I prefer this kind of jackets: they're classic, they're cool, they're rock'n'roll! They add this special cool touch to every outfit even when you wear nothing but jeans and a simple tee. I created the following picture to show you what I mean: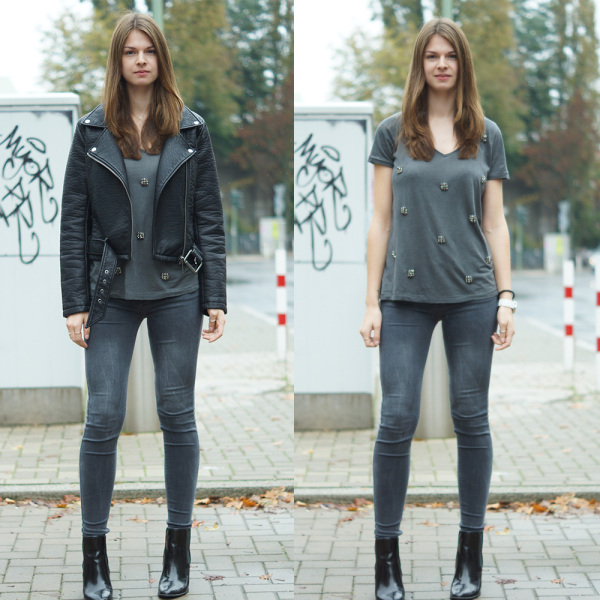 Compare both looks and let me know, which one you prefer? Which one do you like best? Isn't the one with the leather jacket much cooler than the one without my Pepe Jeans leather jacket?
Btw: it would be the same with a coat or another kind of jacket. Just go and try it! 🙂
If you're still looking for some cool outerwear pieces, you should definitely check Pepe Jeans. They have some great styles and the qualitiy is really good! I have three Pepe Jeans outerwear pieces and I'm really happy with them. 🙂 If you need some inspirations, you can find them below: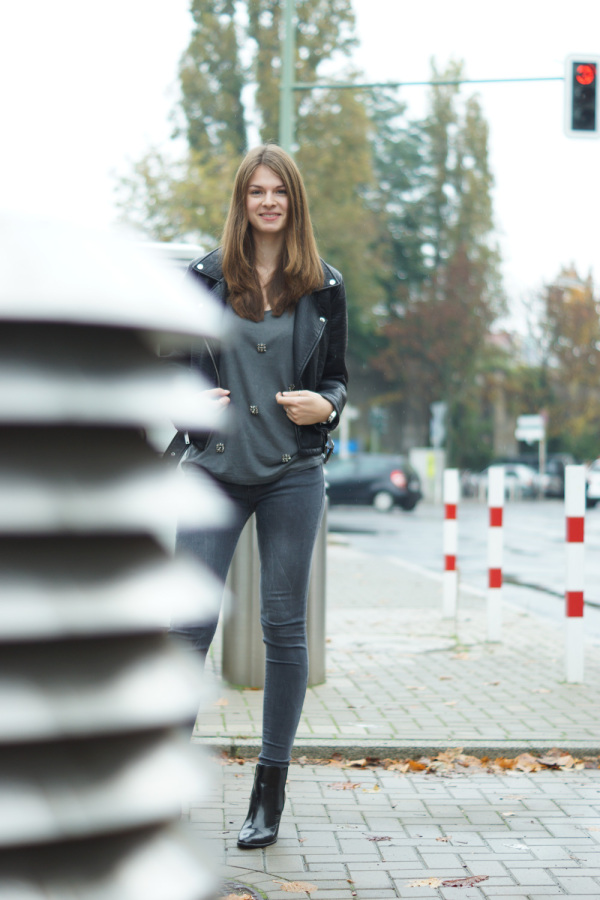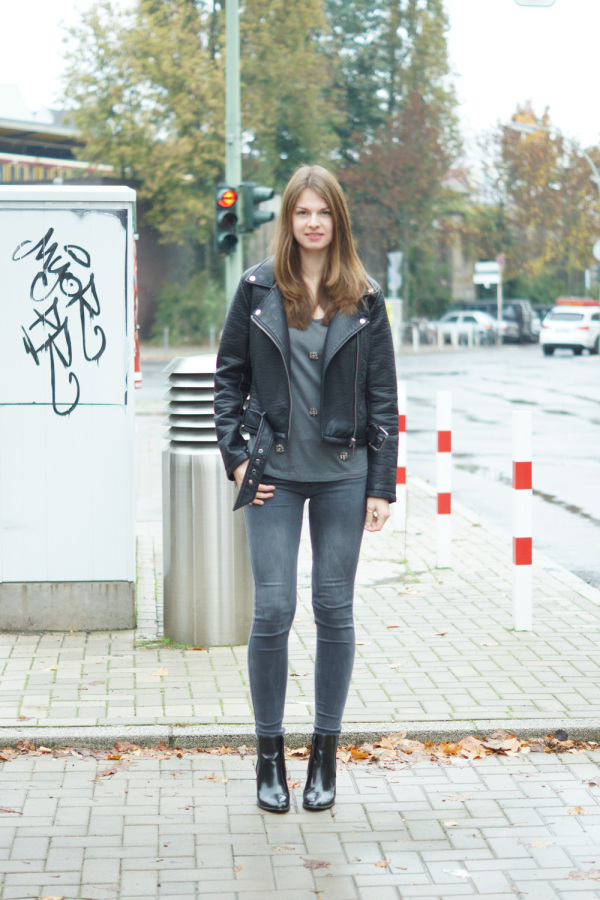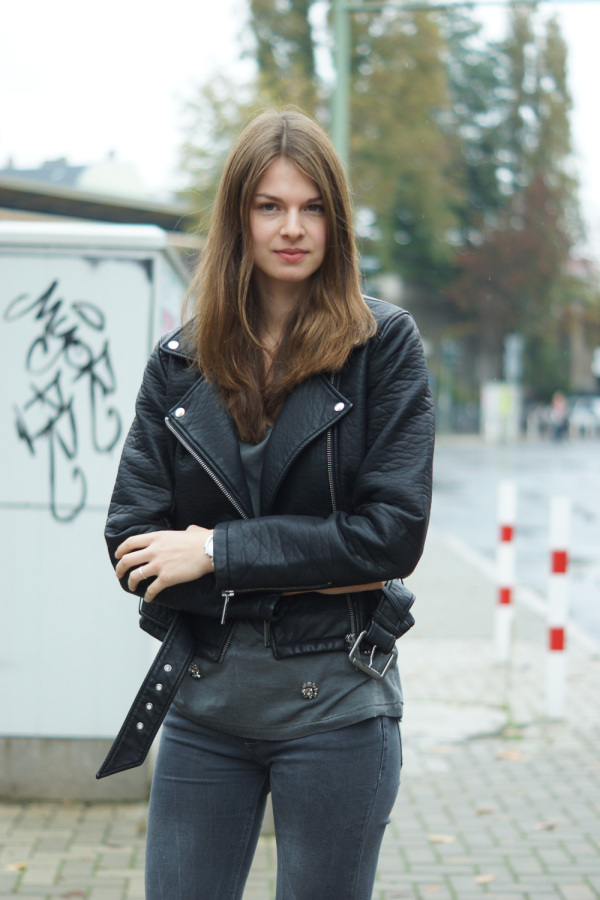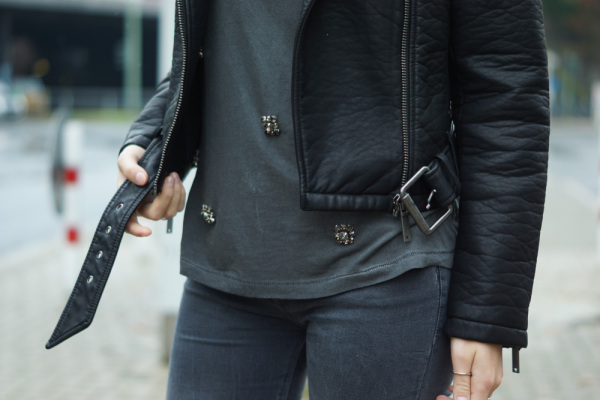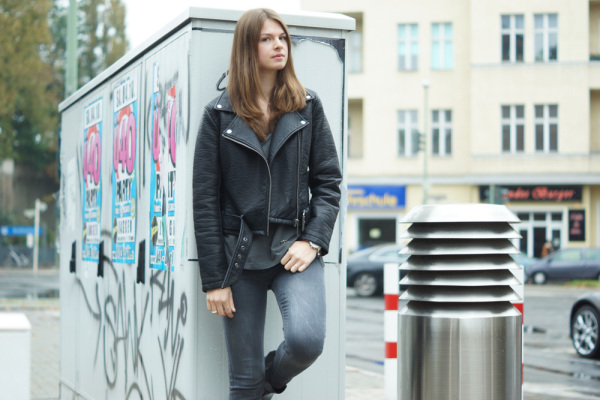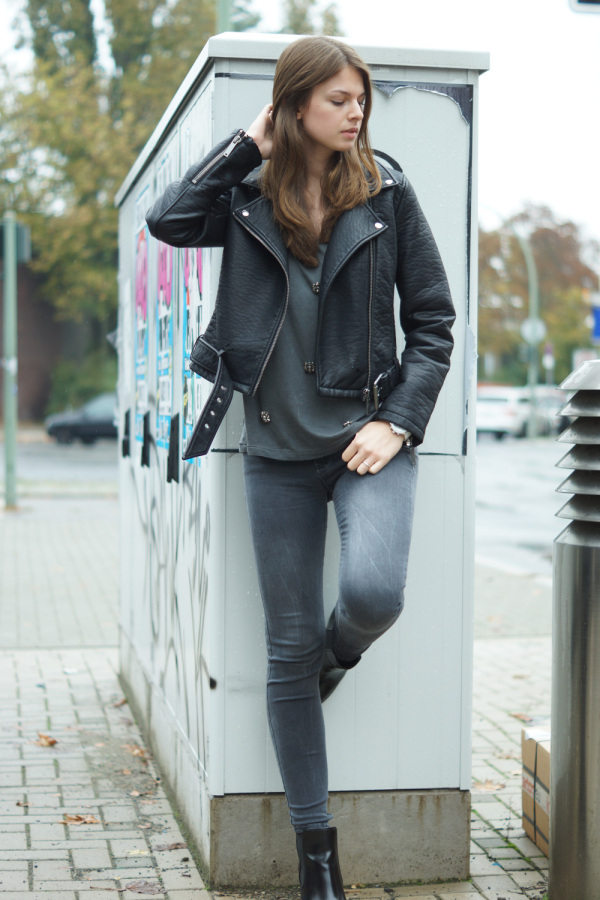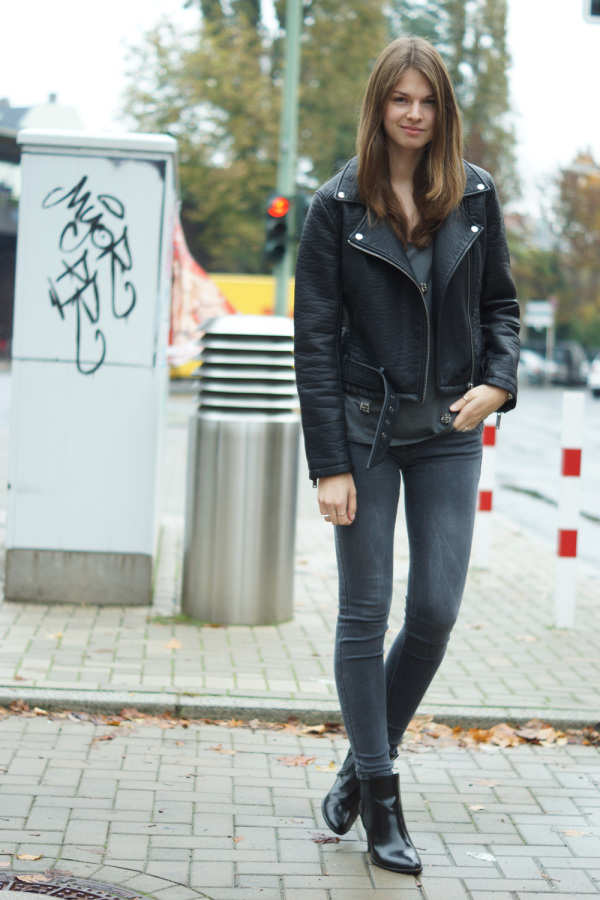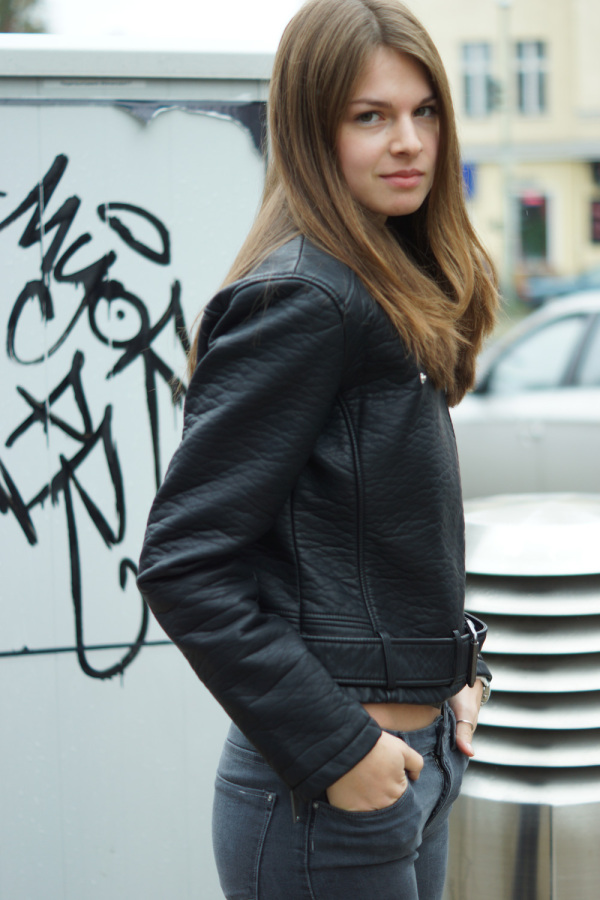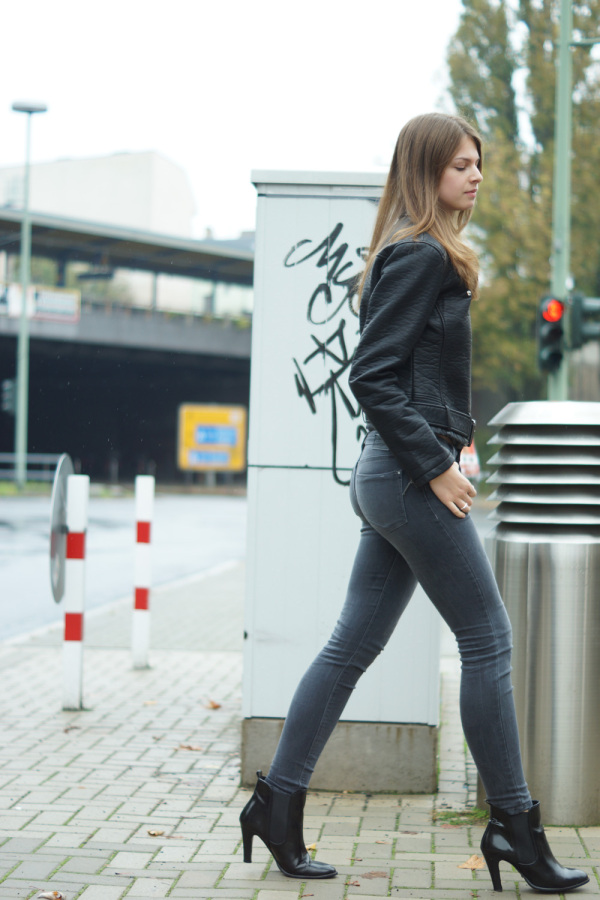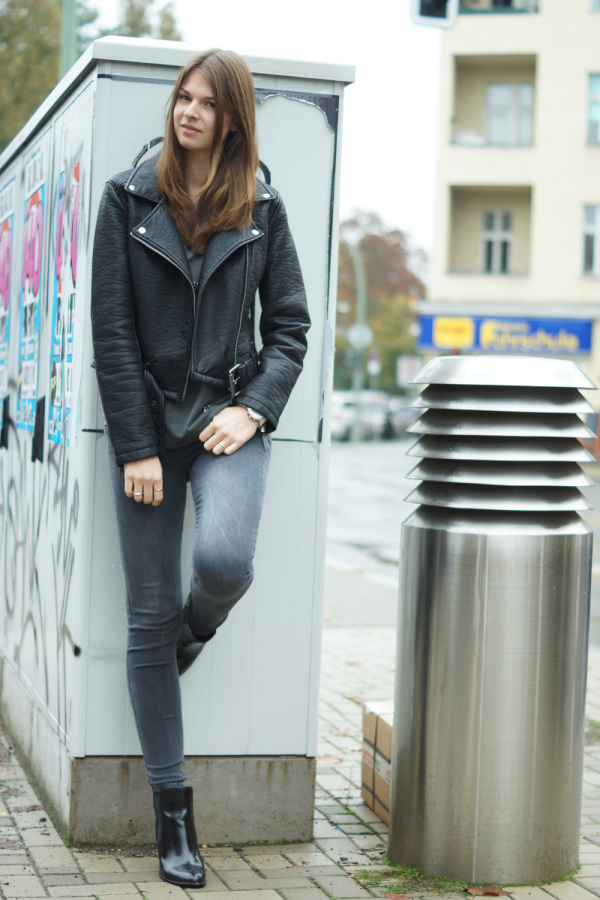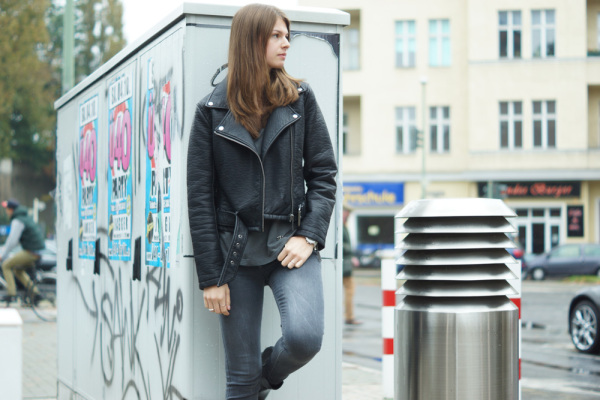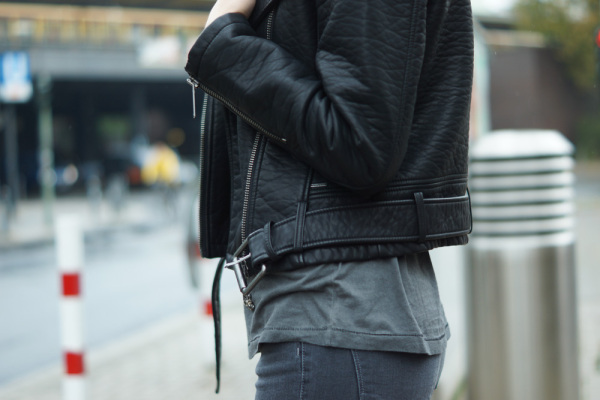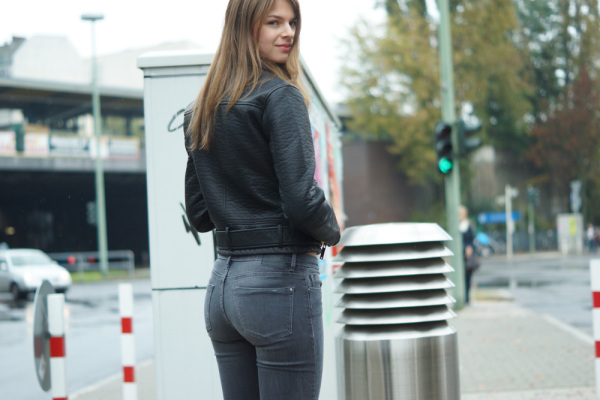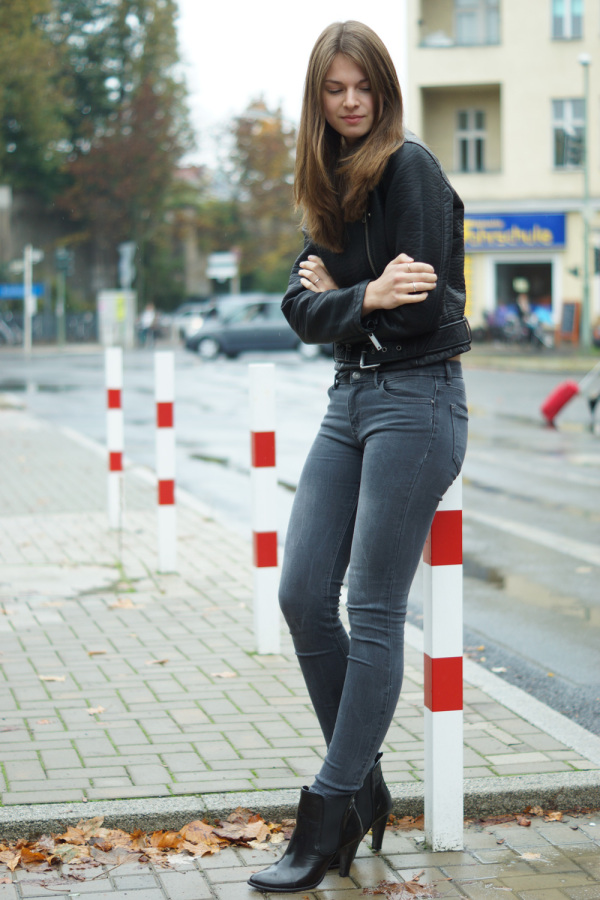 SHOP SIMILAR CLOTHES // LOOK-A-LIKE
LEATHER JACKET
EMBROIDERED T-SHIRT
GREY JEANS
BLACK BOOTIES