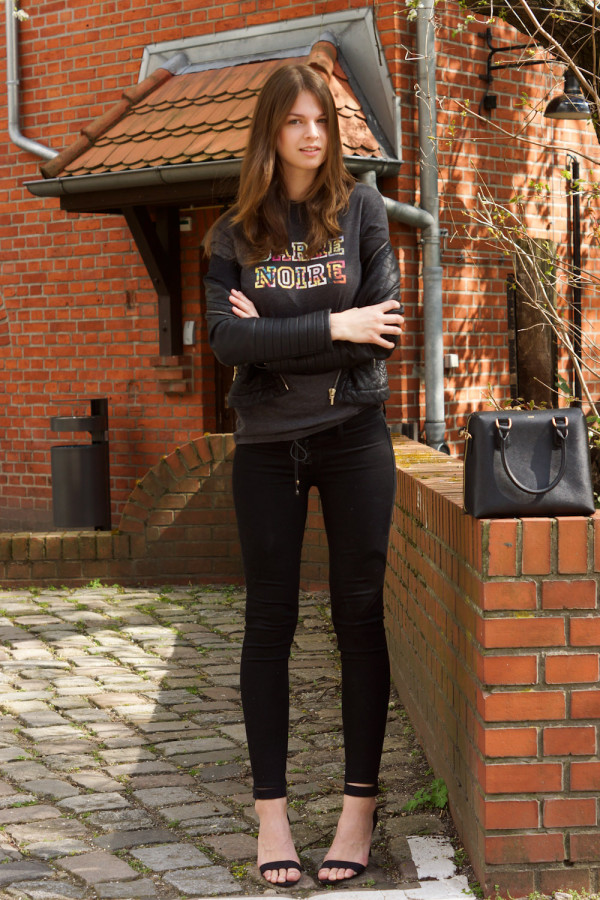 I bought this Barre Noire T-Shirt a couple of weeks ago (on my birthday in March) and unfortunately I didn't had the time to wear it before, but today I finally can share these pictures we took Saturday with you. 🙂 Another one of my casual yet chic looks ..
I combined the gray Barre Noire shirt with my beloved Zara leather jacket as well as my black J Brands, since I wanted to keep it simple and casual (I told you several times how much I love these looks :)) and I wanted to set the focus on the colourful Barre Noire writing. To add a chic touch I wore m Joop! bag and my Bershka heels. I hope you like this look as much as I do 🙂
Let me know what you think and have a fresh start into this new week! <3P.S.: Have you already entered the Iconemesis Giveaway?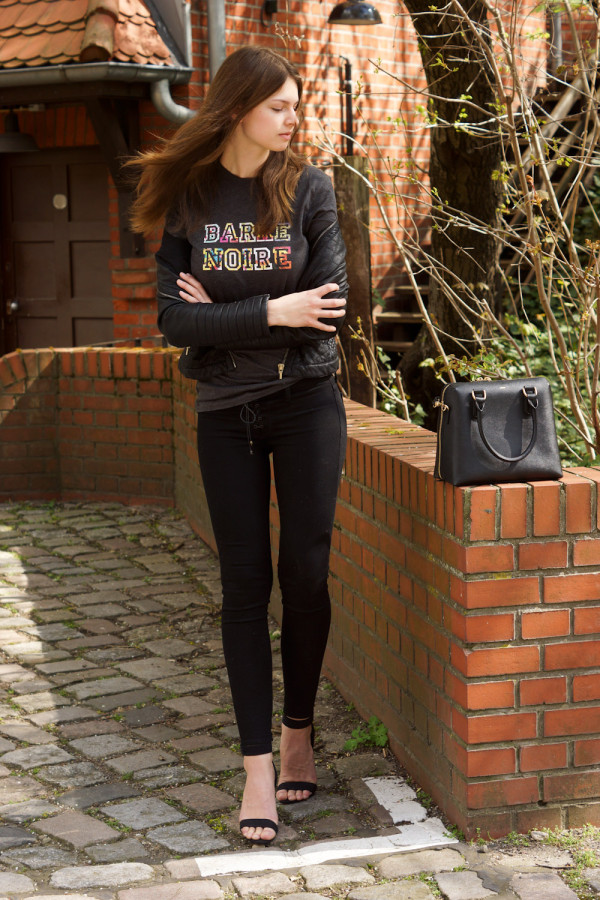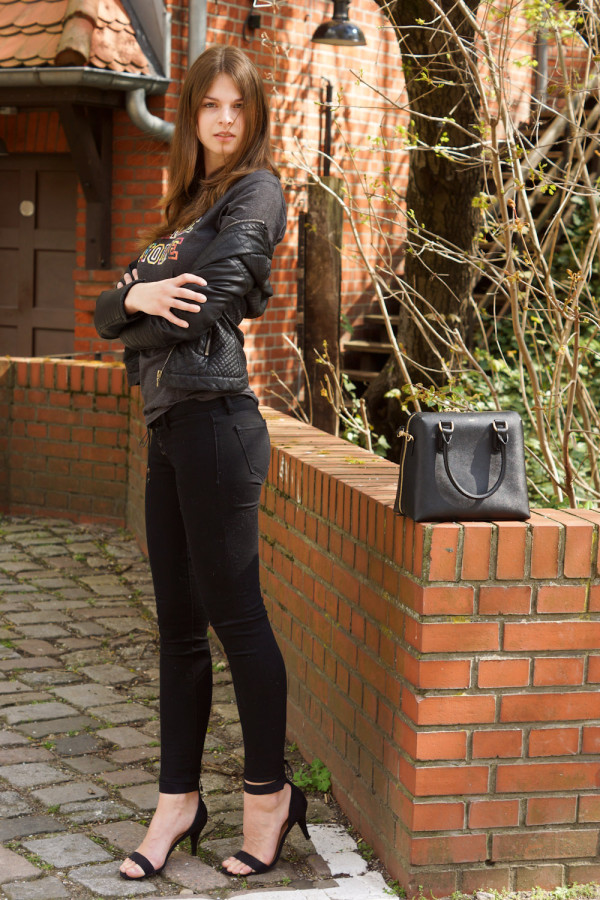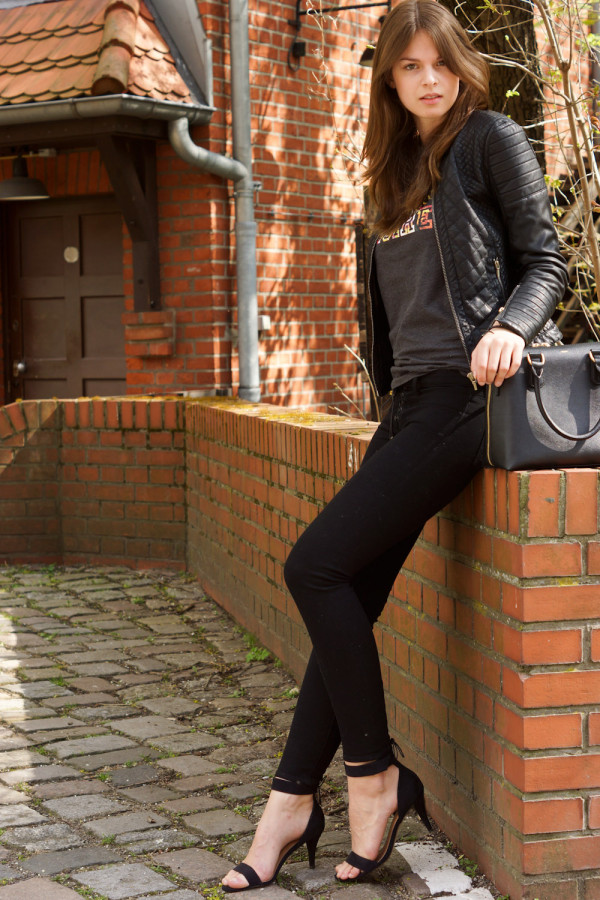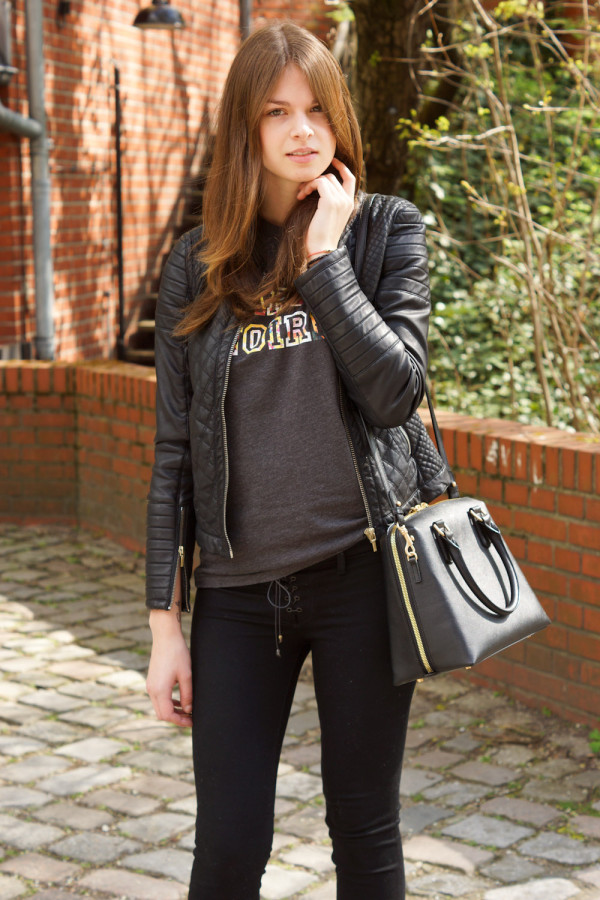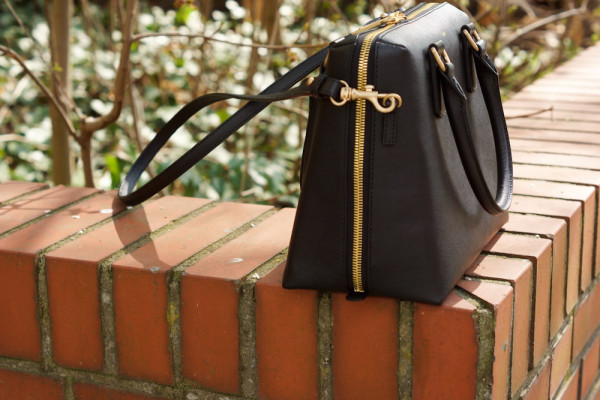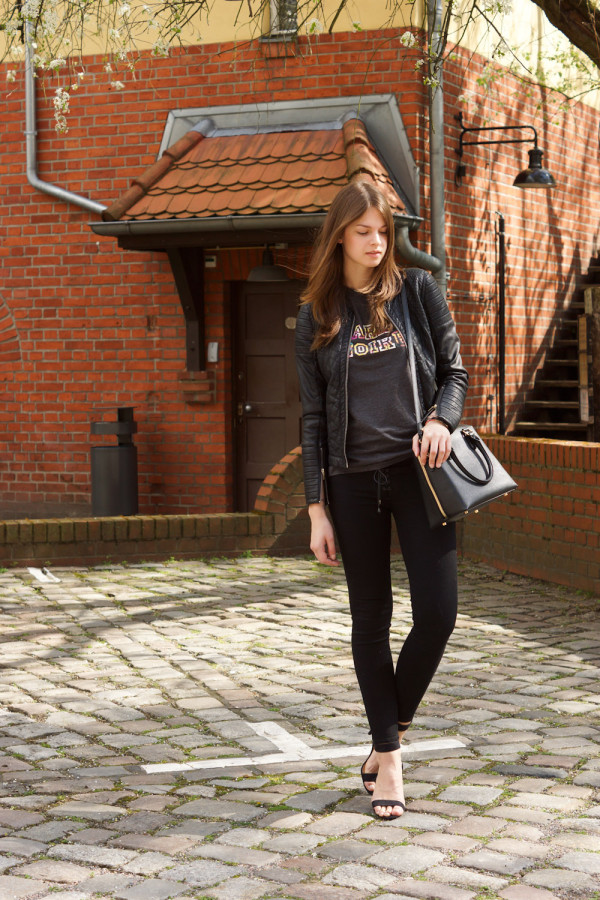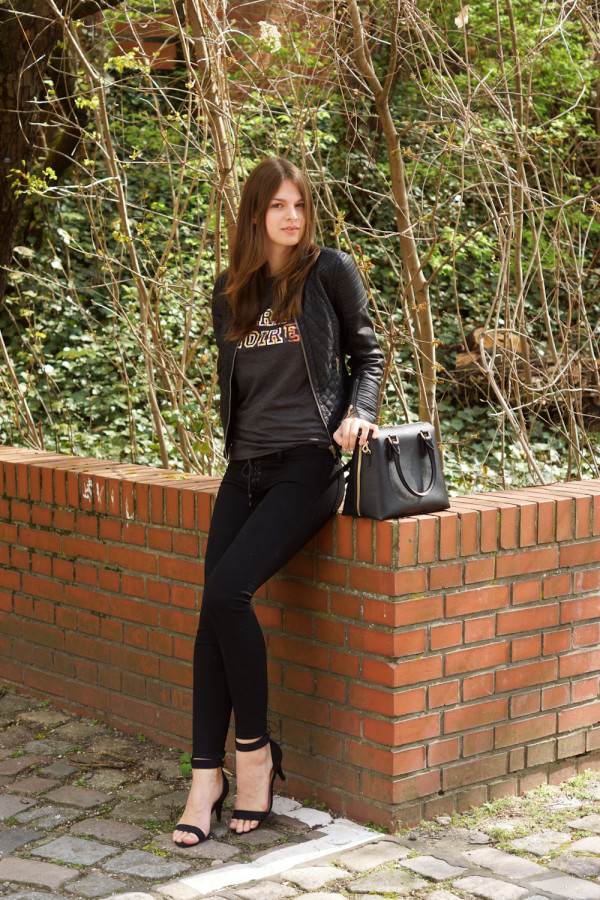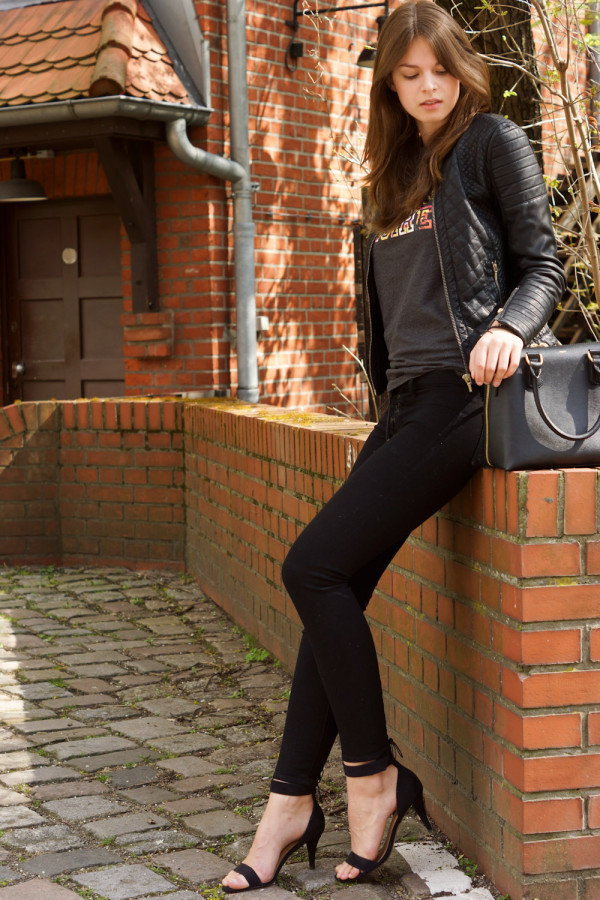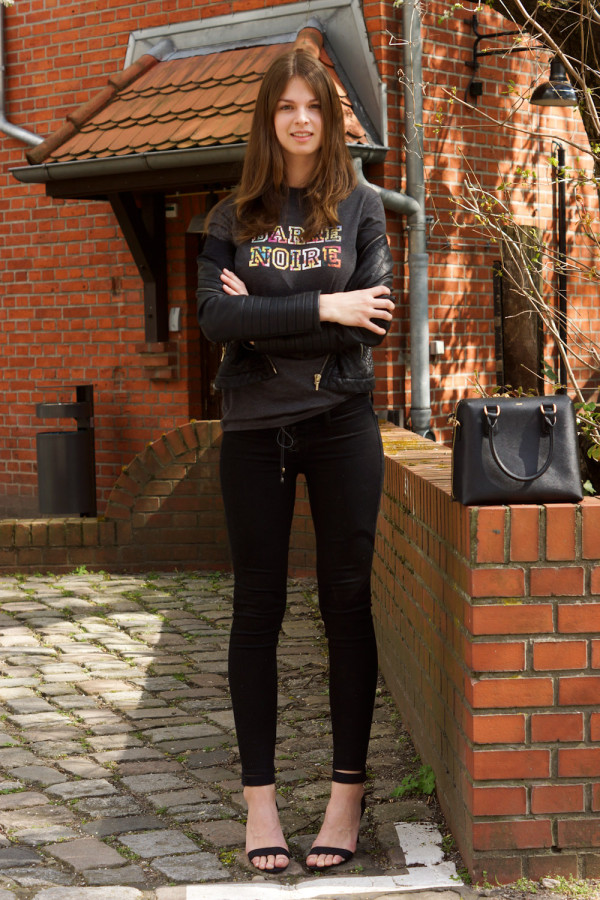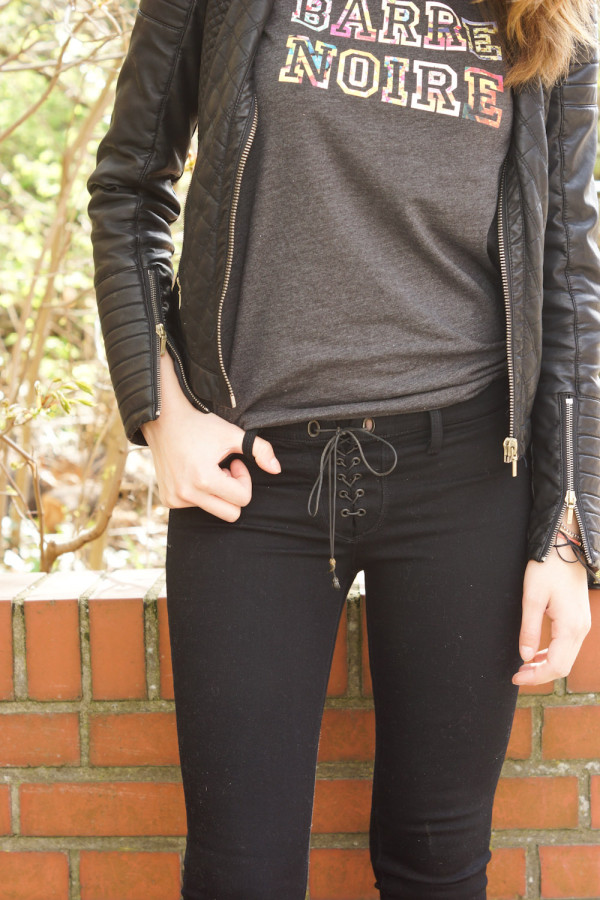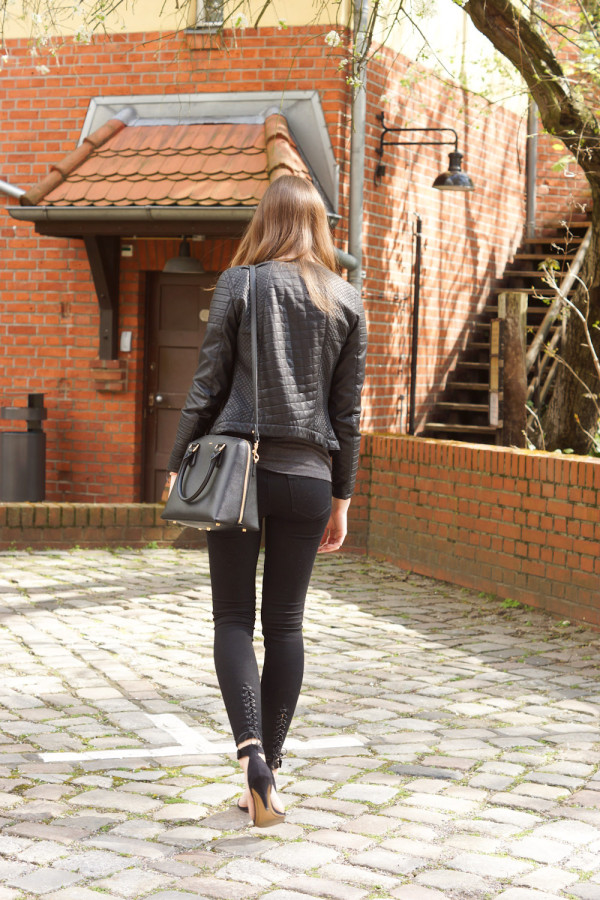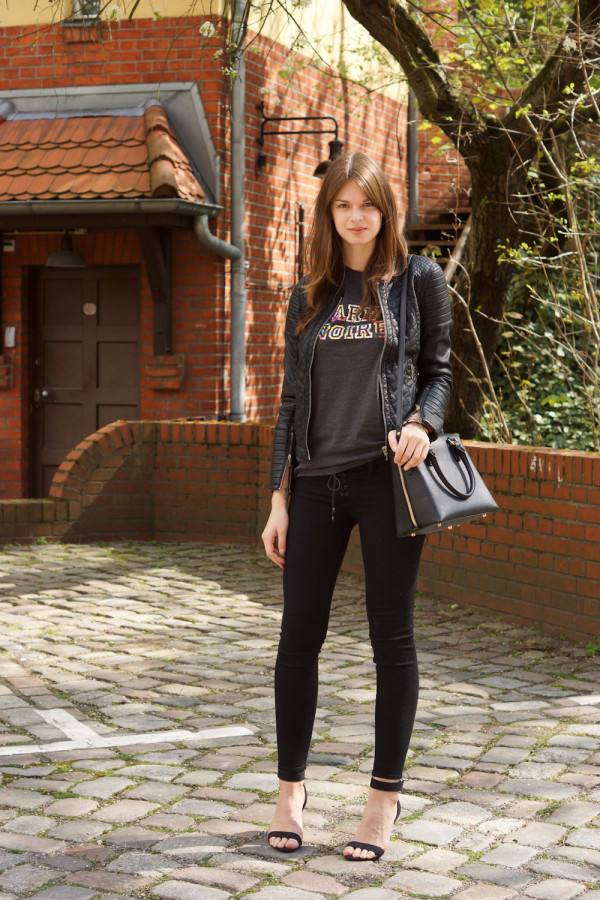 Zara Leather Jacket // Barre Noire T-Shirt // J Brand Jeans // Bershka Heels // Joop! Bag