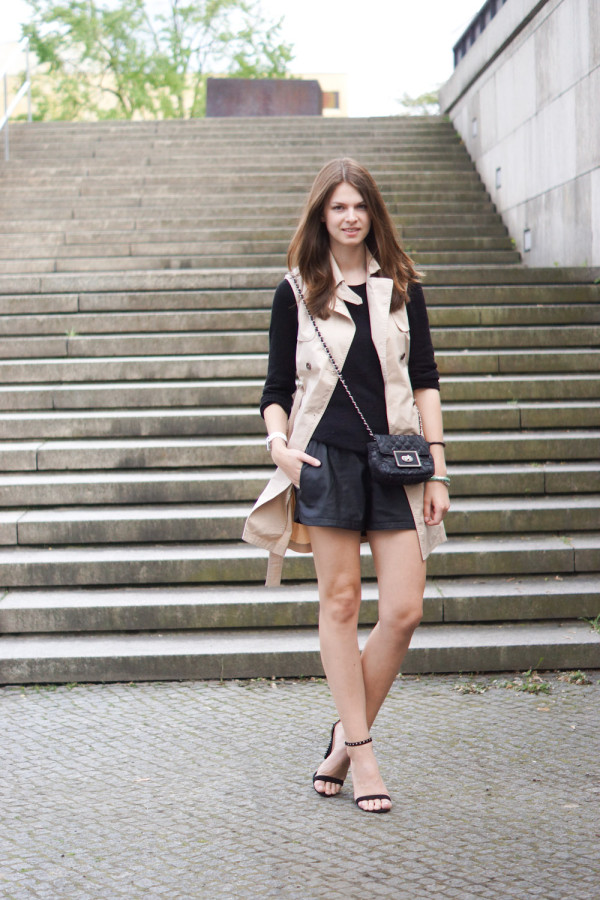 As I told you on Monday this week is about a new 4 Days 4 Ways serial, which is starting today! 🙂 And this time it is all about the sleeveless trench (or trench coat vest) and you'll see four different ways how to wear and combine it during the next days. Are you excited? 😉
For the first outfit I chose my leather shorts and a simple black sweater to keep it simple. I combined this look with my studded Zara High Heels as the cherry on top. What do you think? 🙂 This look is perfect for lunch, a coffee break or a date at daytime. 🙂 But you can change the shoes into sneakers or boots if you want. Than this look would be perfect for your everyday life, e.g. if you want to go shopping.
The sleeveless trench is perfect for warm spring days or mild summer weather. It's lighter than a jacket or a denim vest etc., but still warms you up. I think I'll wear it more often during the spring and summer days. What do you think? Do you like this look? And do you like sleeveless trench coats?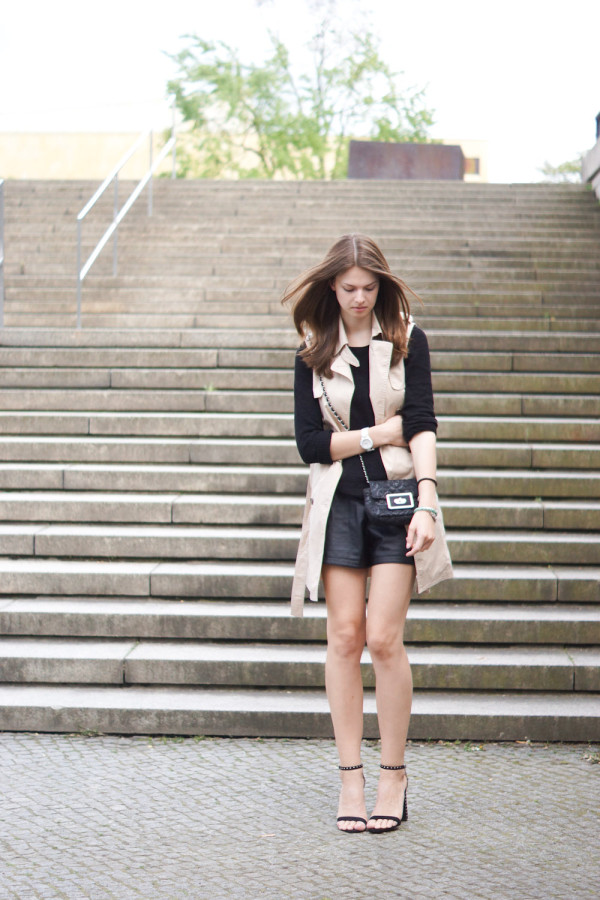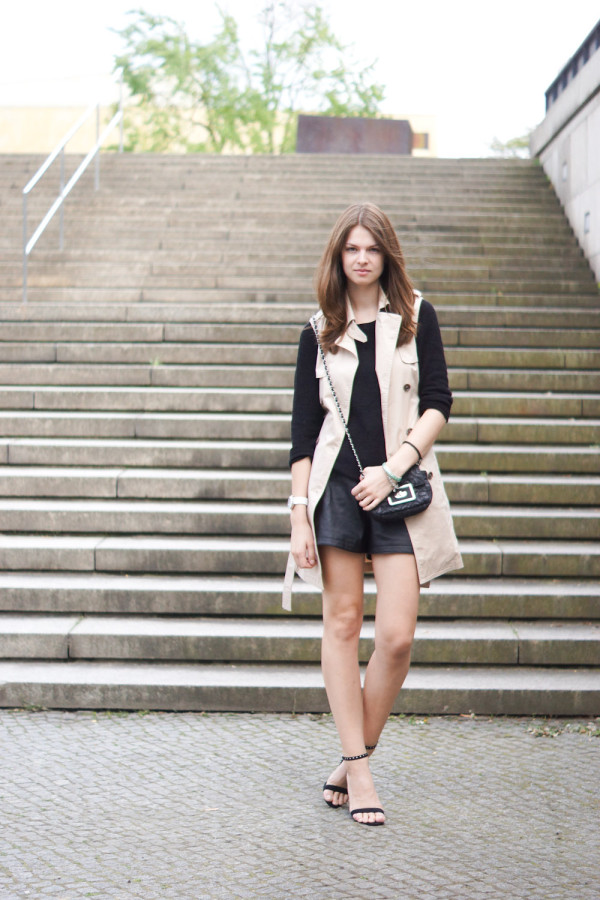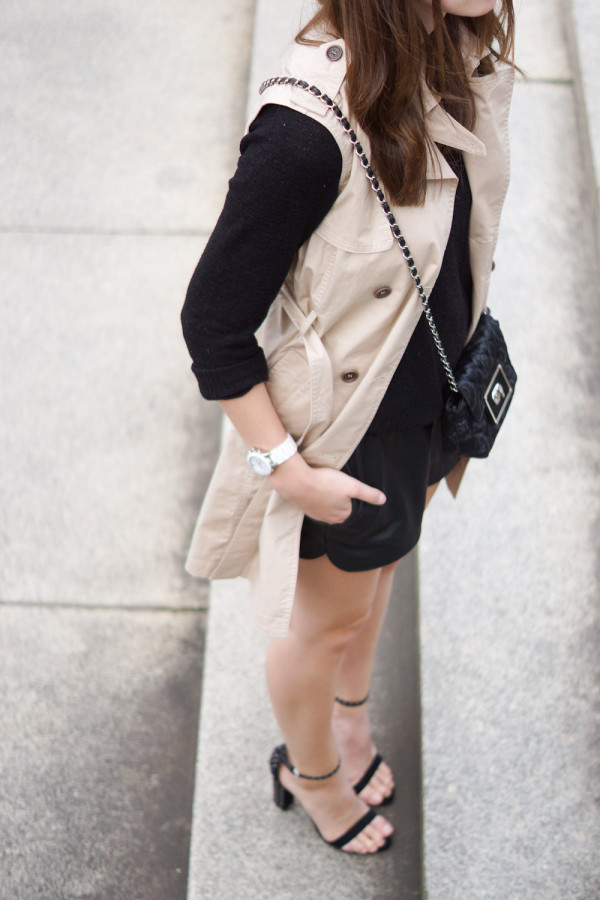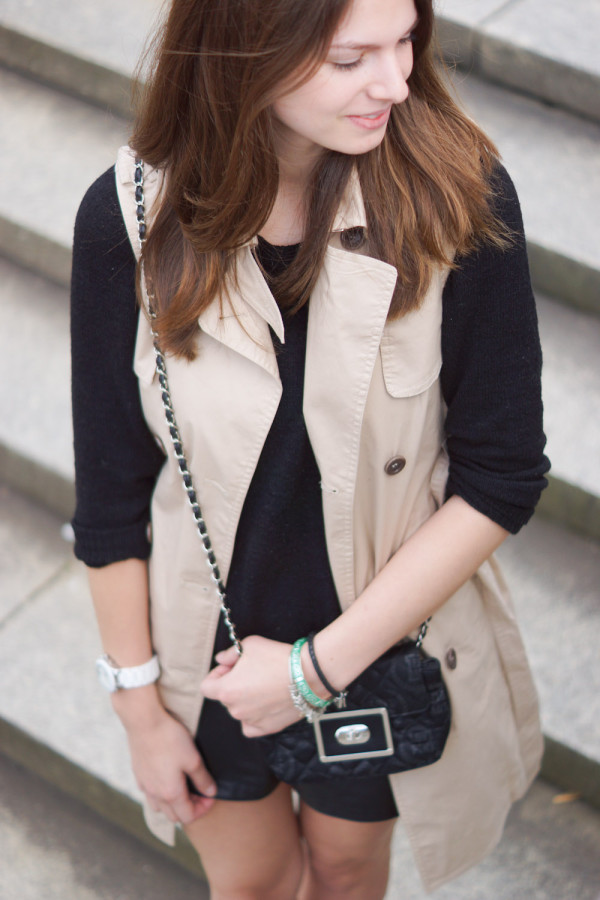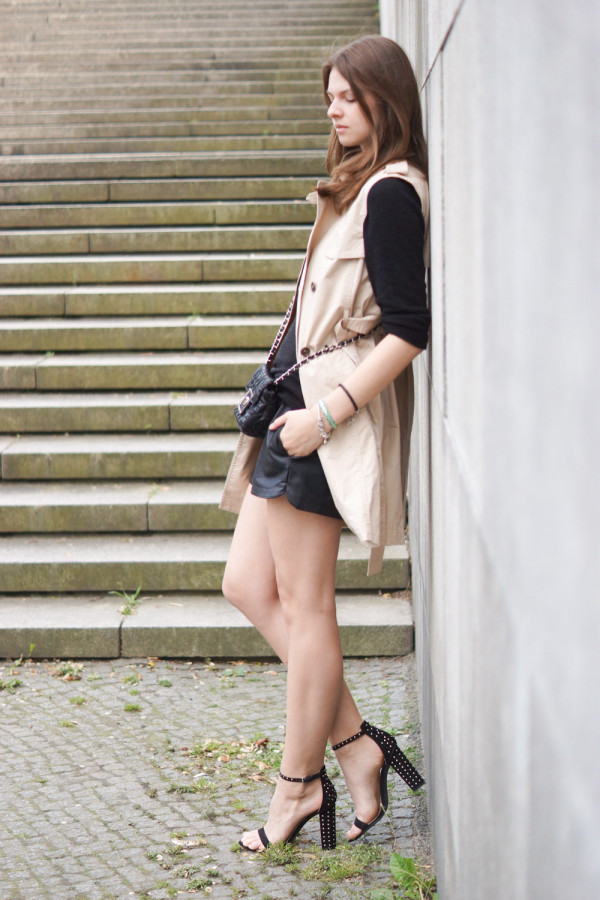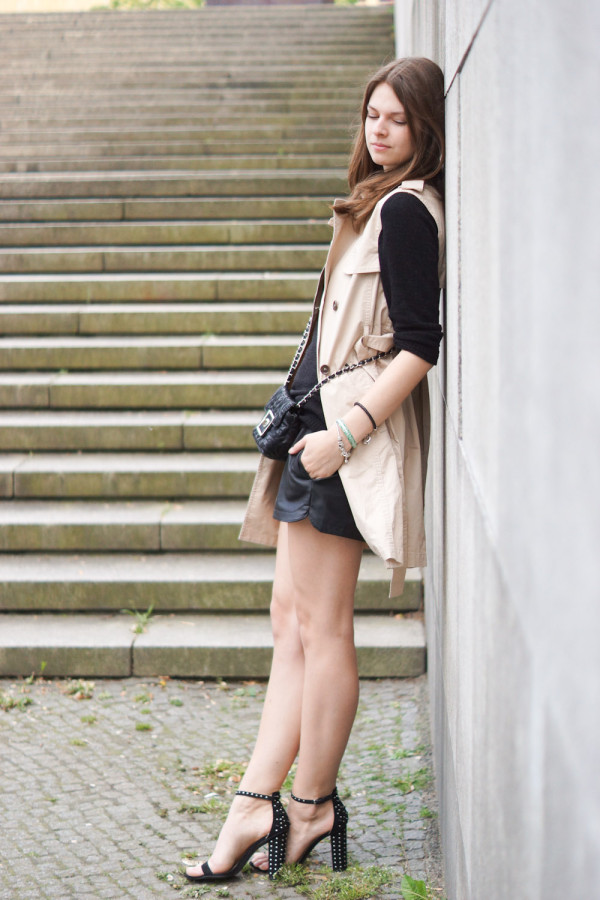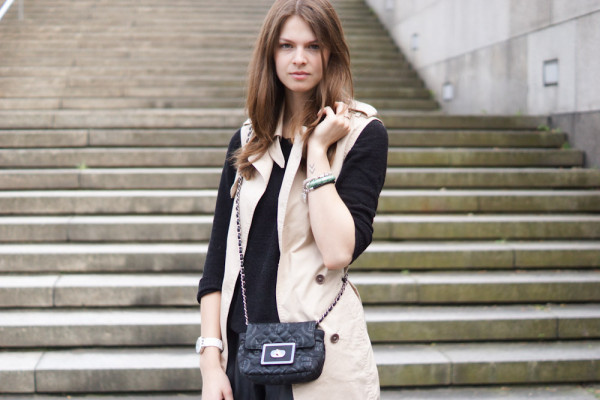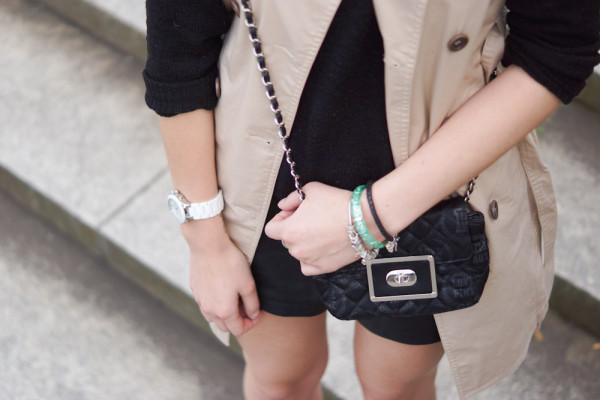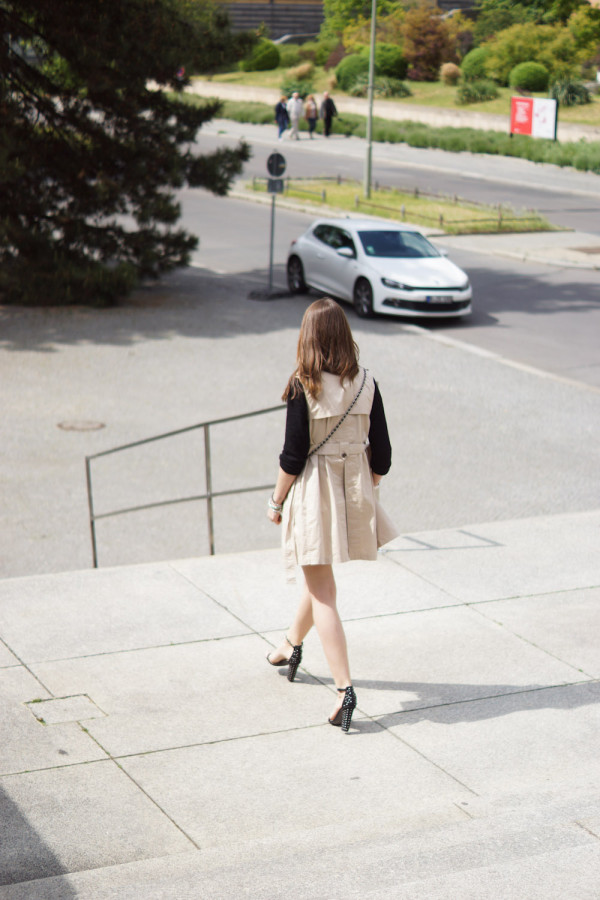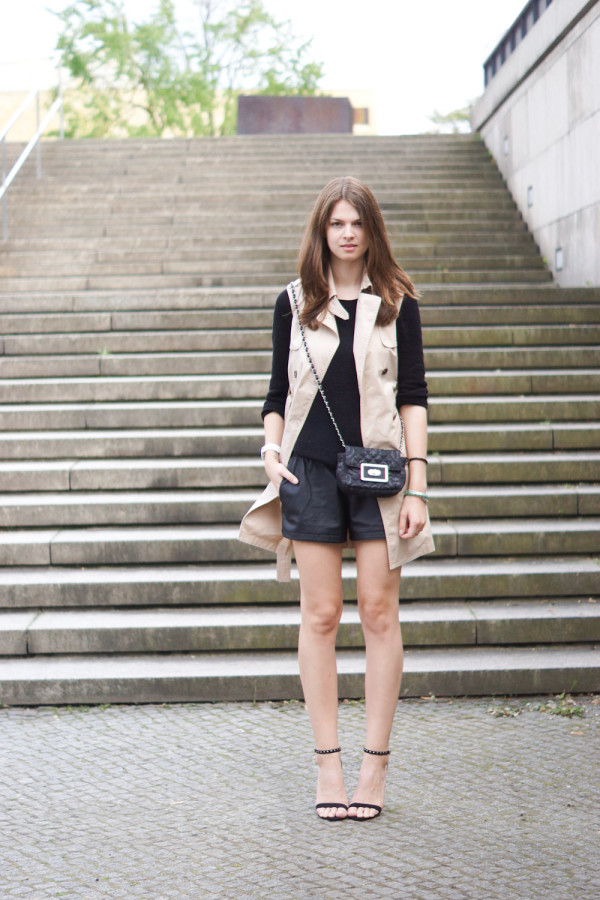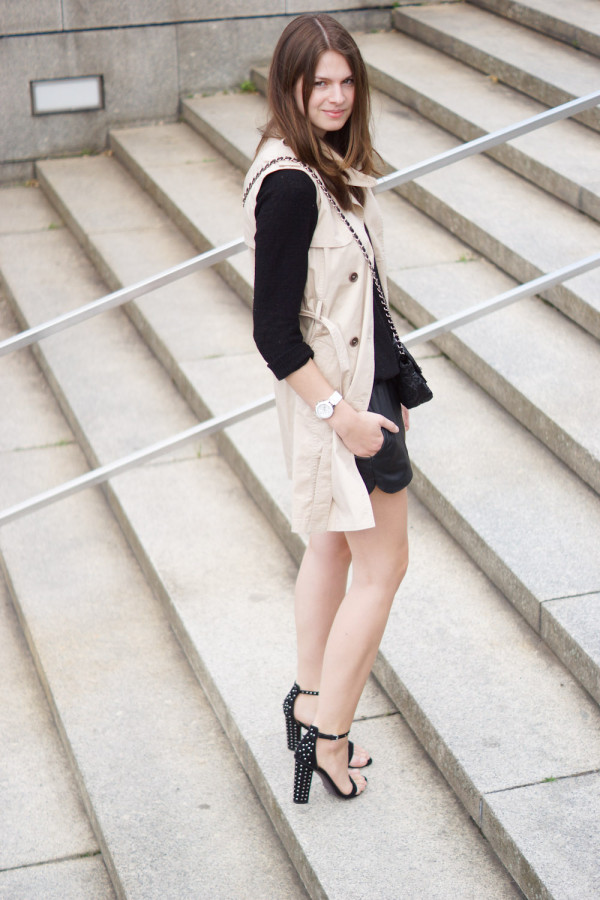 Henry Cotton's Sleeveless Trench // H&M Pullover // Oasap Leather Shorts* // Zara High Heels // PINK by VS Bag // DKNY Ceramic Watch // Sal Y Limon Bracelet