This week is almost over and so is this 4 Days 4 Ways Serial. Before you'll have the chance to vote for your favourite outfit, there is one last outfit I have to share with you.
Knotted Denim Shirt
You've already seen three outfits in which I showed you how to wear a denim shirt. You've seen the around the waist-version, the unclosed and the closed one. And today follows the knotted denim shirt. 🙂 For this fourth and last look I combined my Forever21 Denim Shirt with my favourite black skirt, black High Heels and another cross-body bag.
To knot your denim shirt is a great and easy way to create a different look, a chicer and more girlish look – especially when you combine it with a skirt and high heels. It's the perfect outfit for a date or a night out with friends, isn't it? 🙂
The blue essential
I already told you that a denim shirt is a basic which is a must have in every wardrobe. The denim shirt is "the blue essential" and it's always a good idea to wear one. I showed you four different and maybe for some of you new ways to wear this blue essential and I could give you some inspirations for your own looks. 🙂 There are so many possibilities, so many different ways in combining a denim shirt. That's why you can wear your denim shirt for almost every occasion. It is all about the combination you choose. What is you favourite way to combine and wear a denim shirt?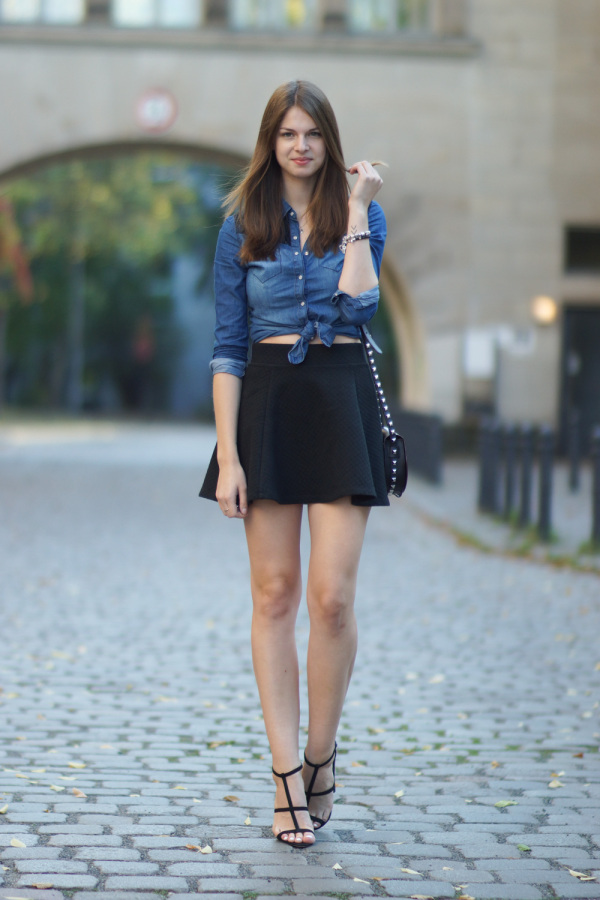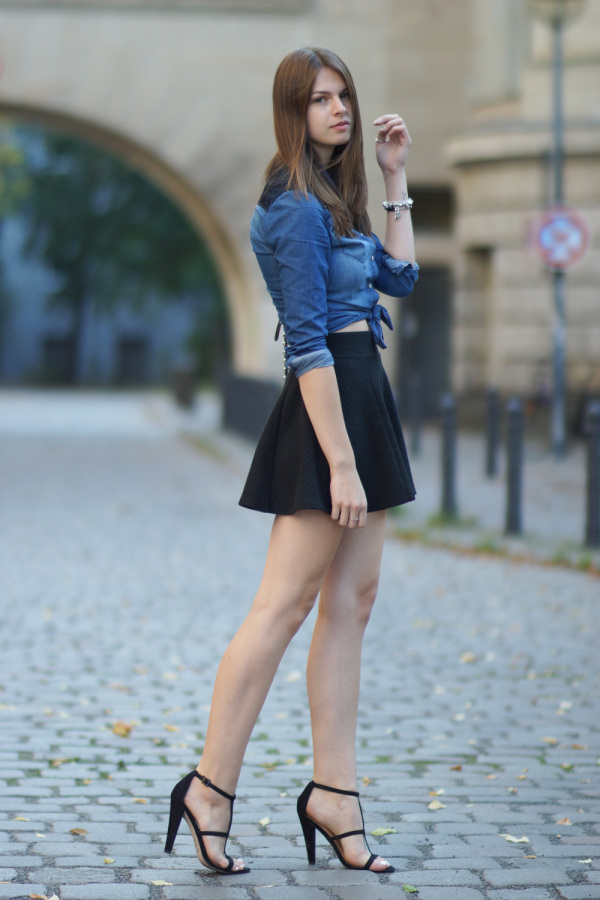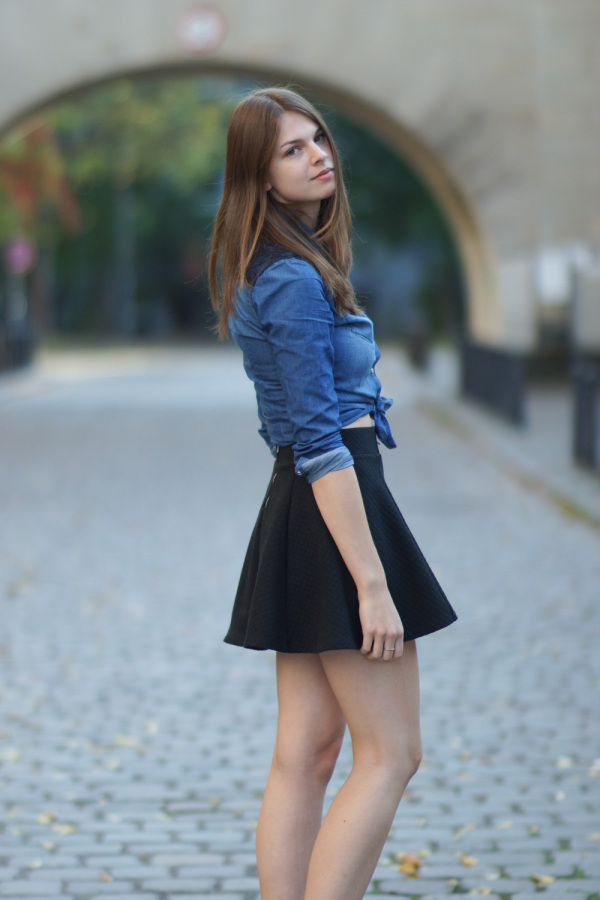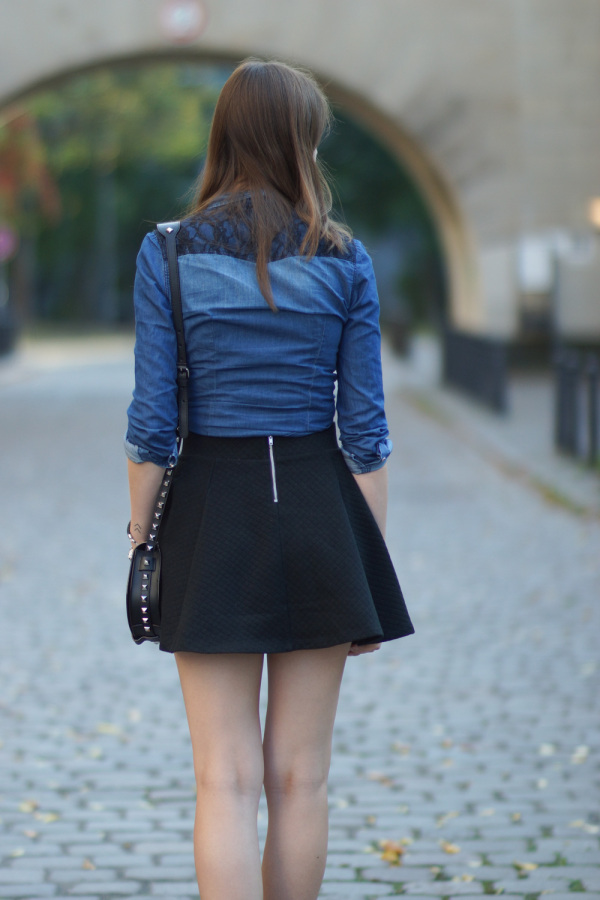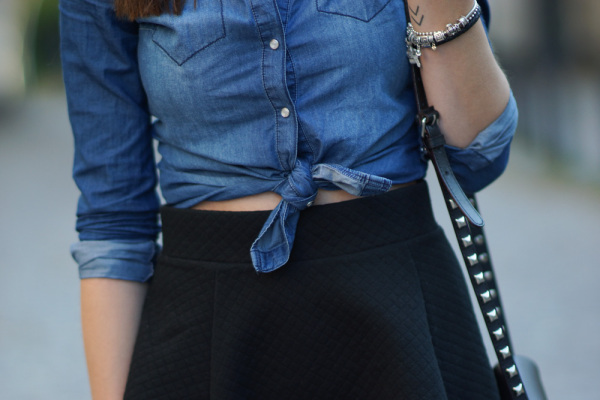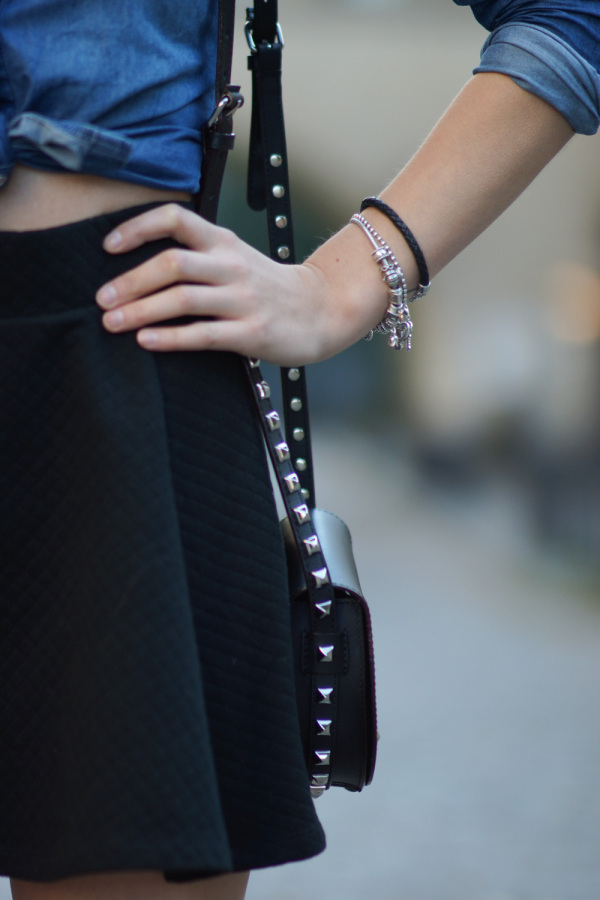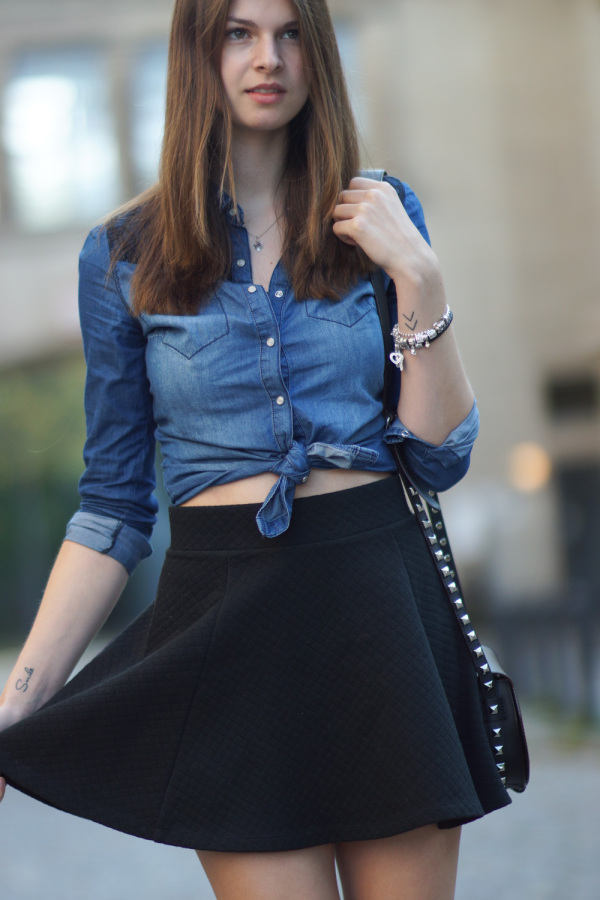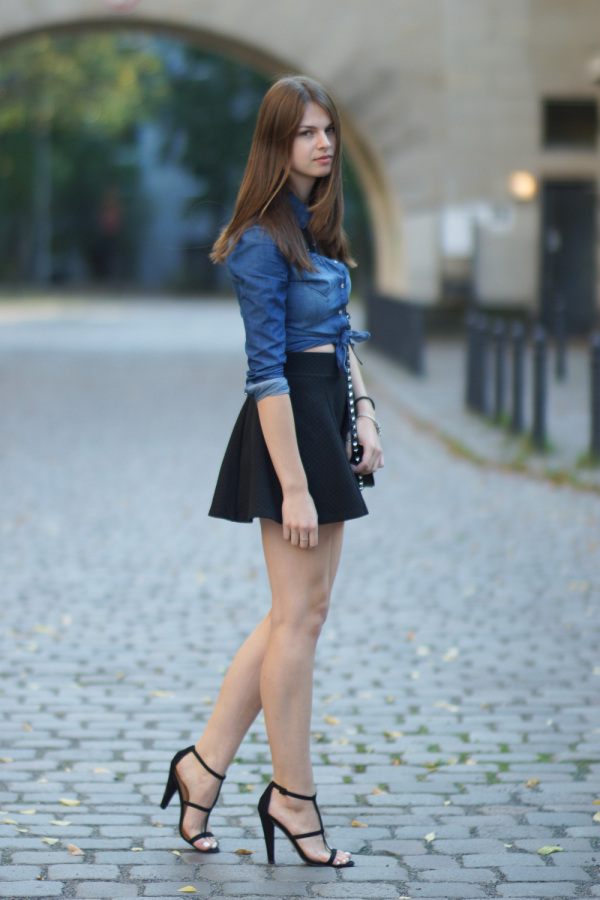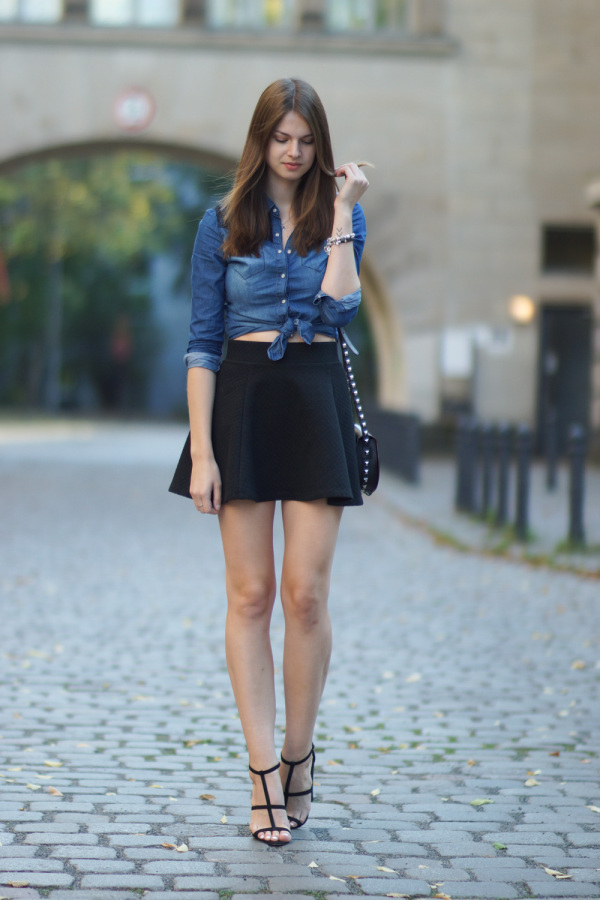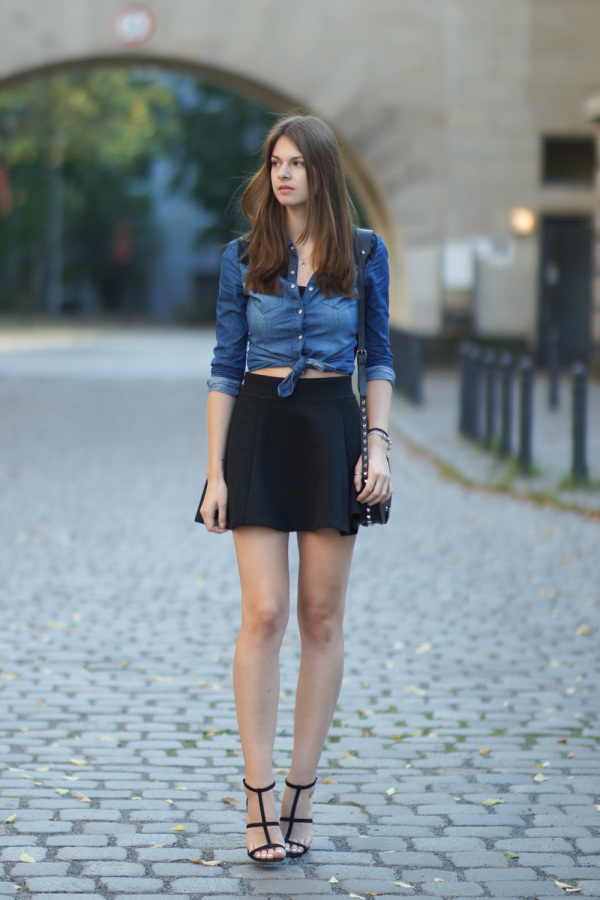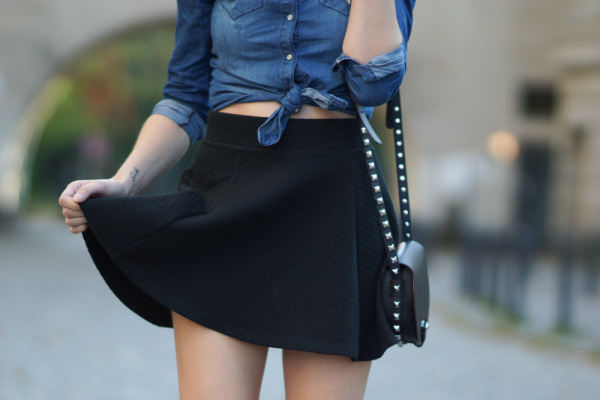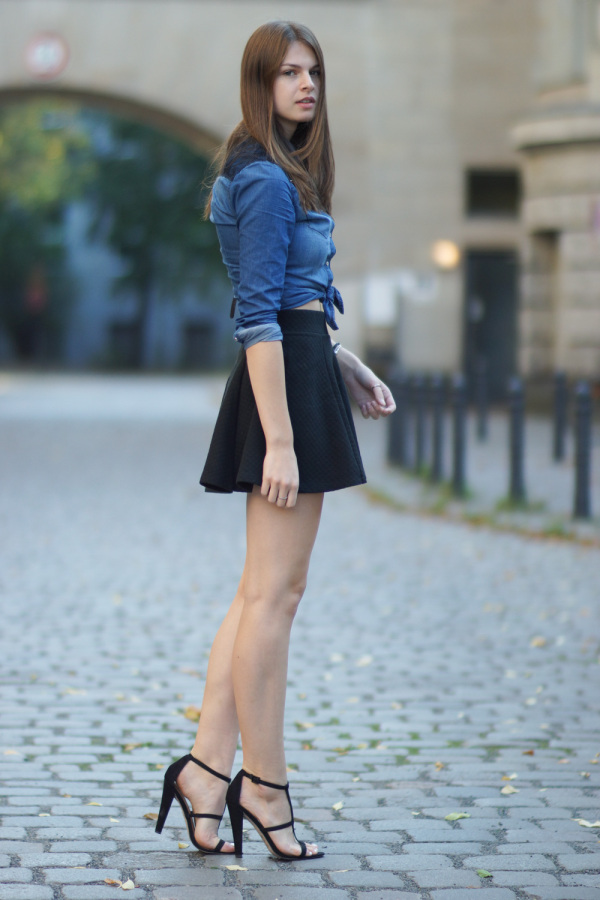 SHOP SIMILAR CLOTHES // LOOK-A-LIKE