It's time for another 4 Days 4 Ways serial and this time it's all about this autumns must-have: the cape. During the next days I'm going to share four different outfits with you in which I'll show you how to wear a cape. Actually I don't have a cape, that's why I transformed my Zara scarf into a blanket cape. 😉
Autumn Must-Have: the cape
A cape is one of the garments you can combine with almost every outfit and it doesn't matter if you want to create a weekend or office look – just to name a few. But as always it's all in the way you combine and style this autumn must-have.
I don't have a cape yet, but I'm definitely thinking about it 😉 Why not? The cape keeps you warm, is comfortable and looks trendy at the same time – this is what I call a win-win-situation…
How to wear a cape: sporty outfit
For the first 4 Days 4 Ways outfit I chose a sporty look combining the cape with blue jeans, a white tee and white chucks. For a chicer and more feminin touch I added some golden jewels et voilá. 🙂 This look is pretty easy to style and wear, it's perfect for relaxed weekends and similar ocassions. It's comfortable, but looks still chic, doesn't it?
For the sporty cape outfit I would suggest to keep it simple and to choose colours like black, blue, grey or white.
What do you think about capes? Do you like the first look? 🙂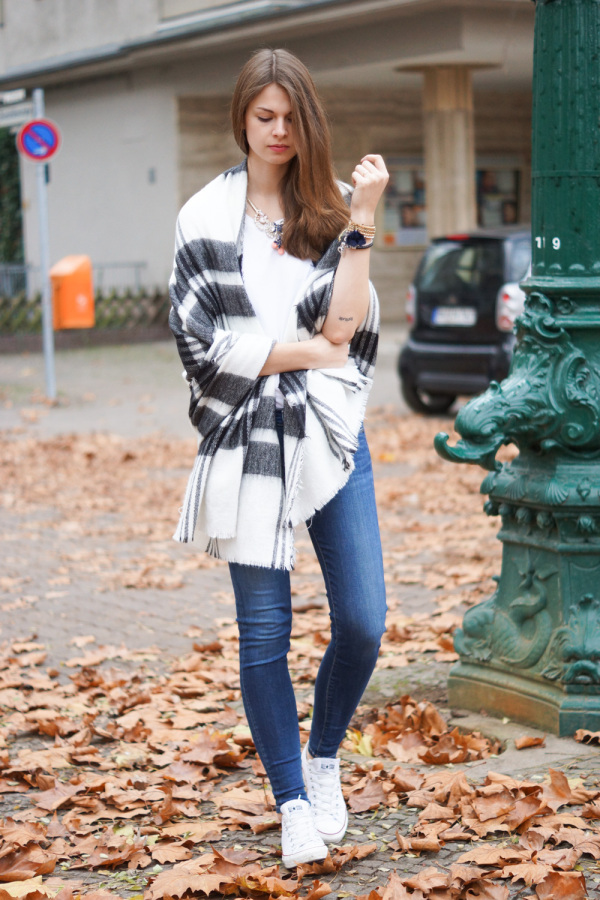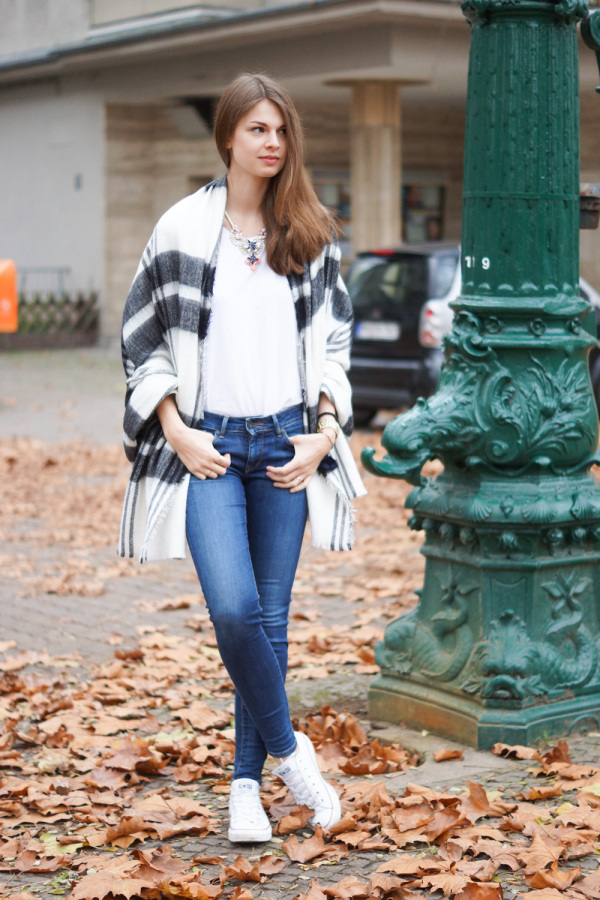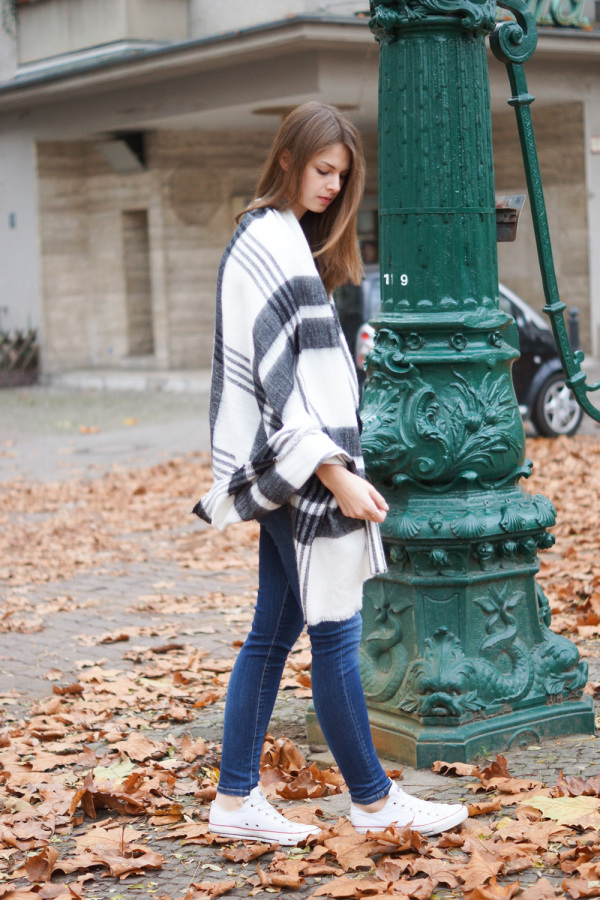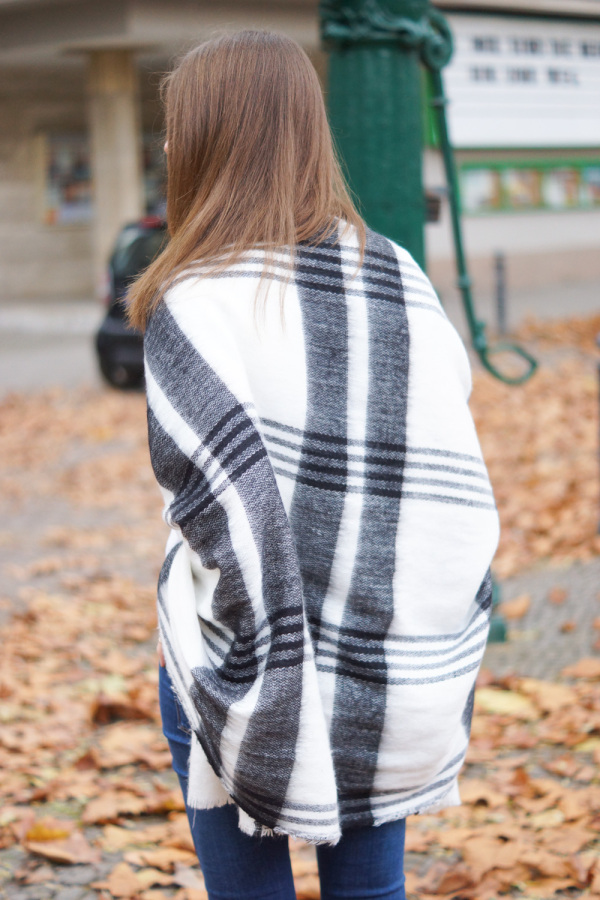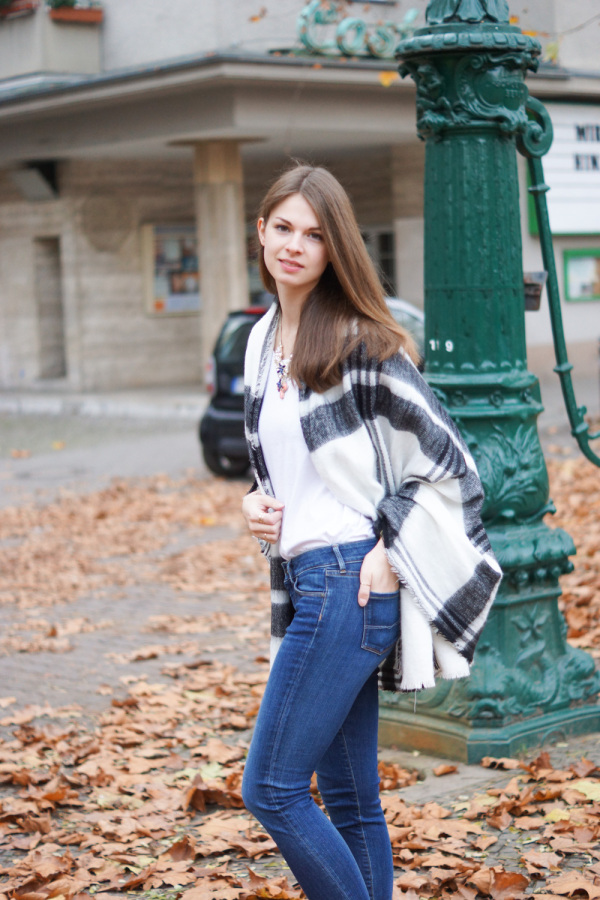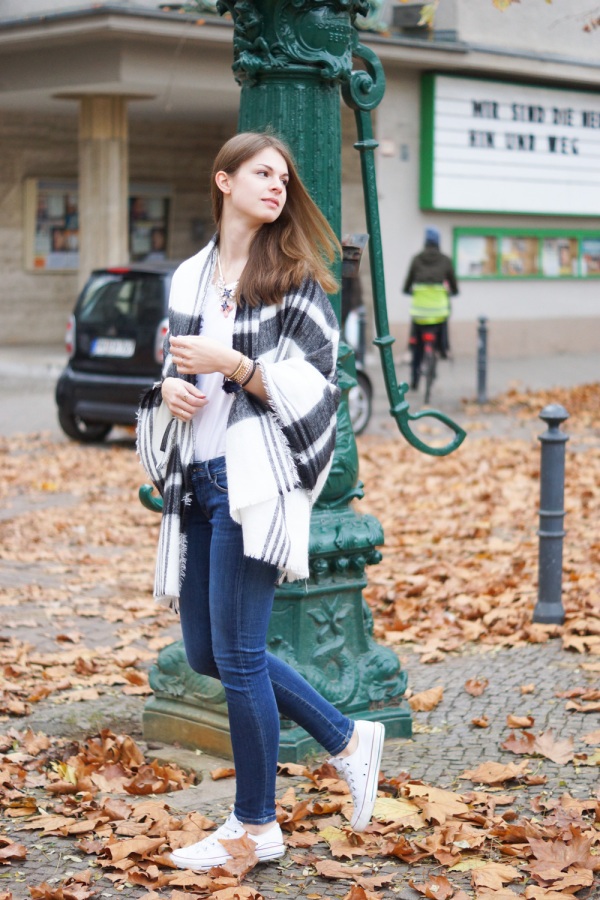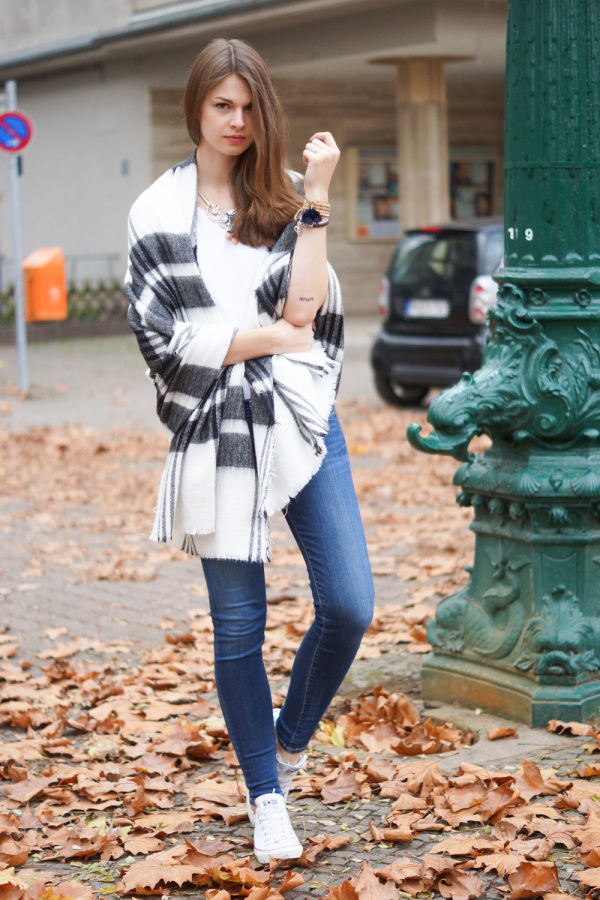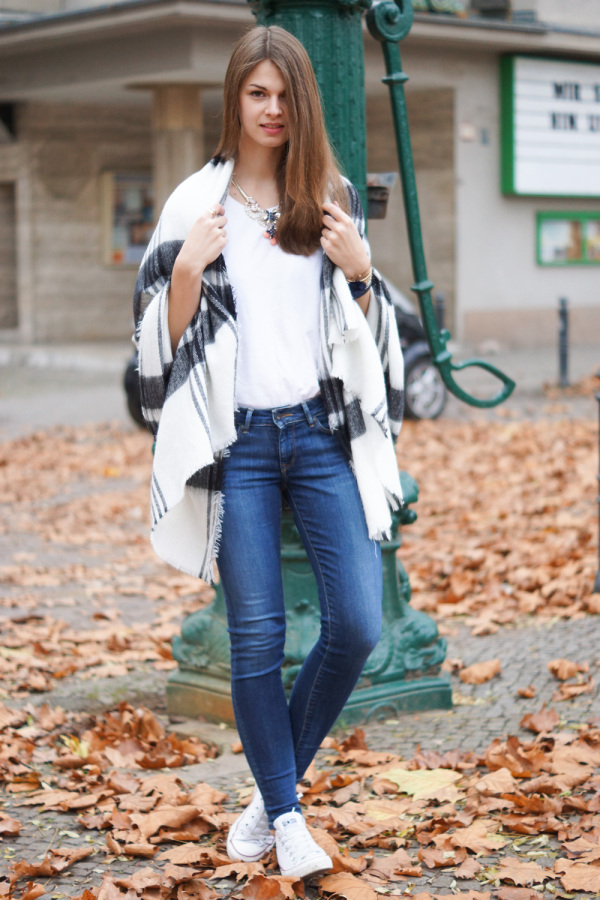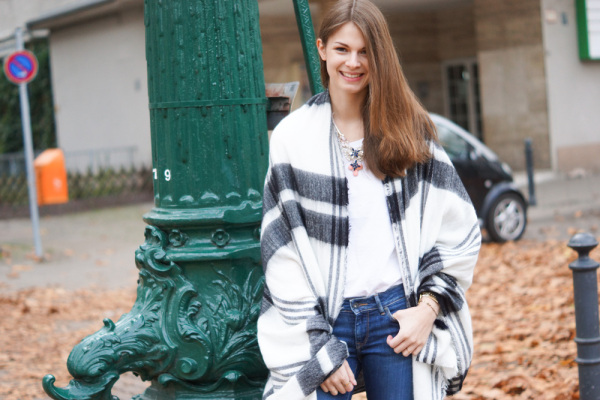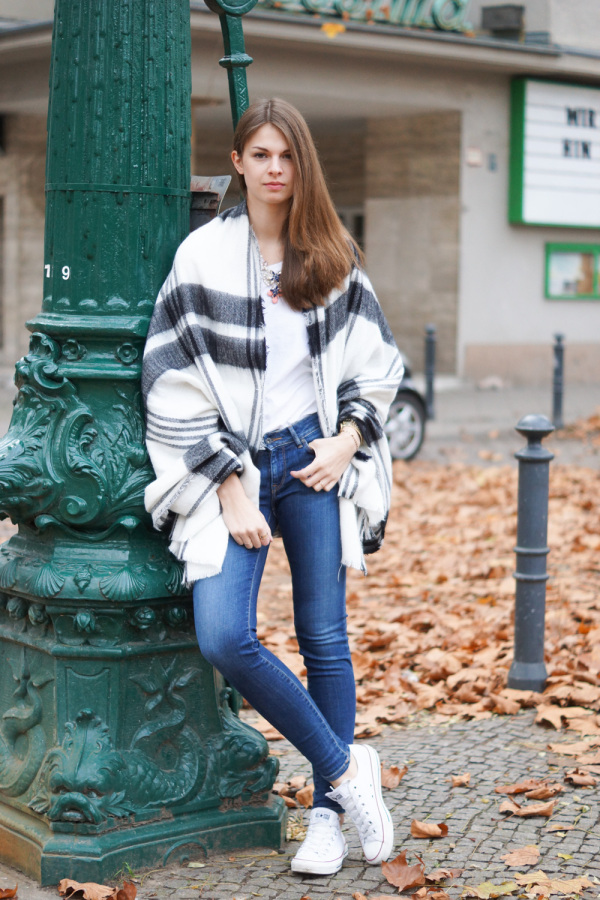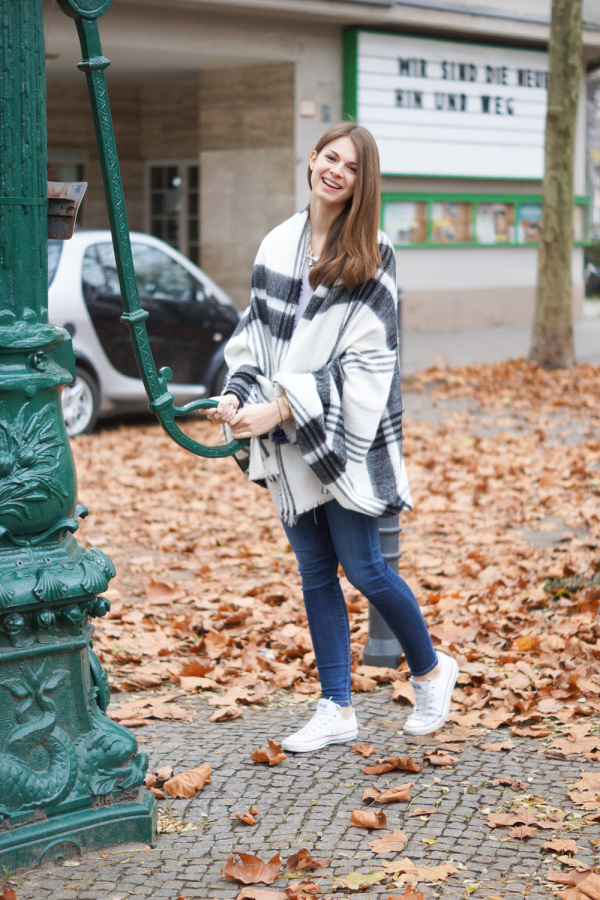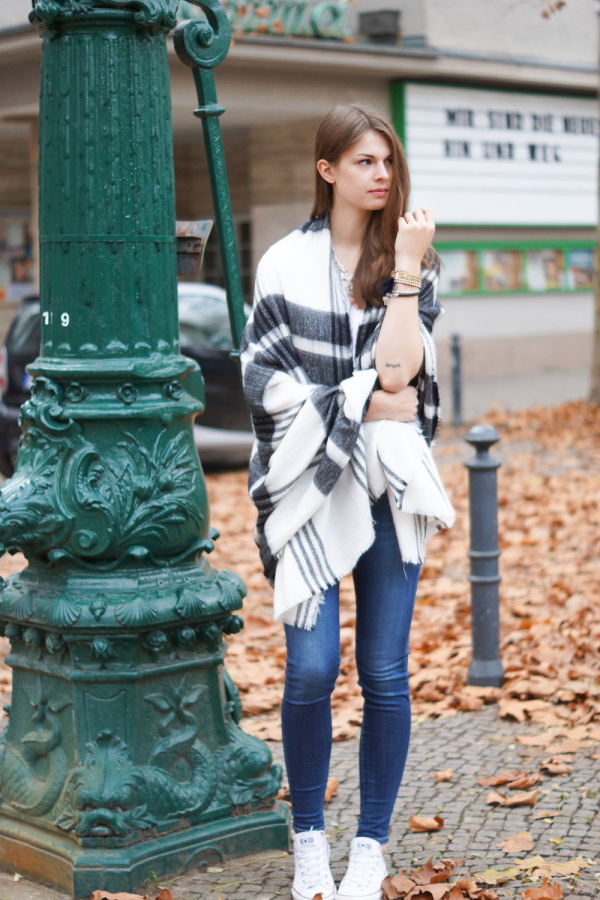 SHOP SIMILAR CLOTHES // LOOK-A-LIKE