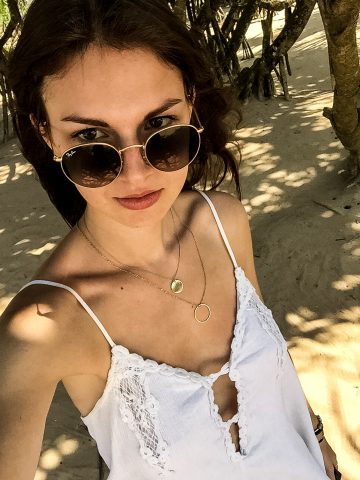 What a week! The past week was everything but ordinary or boring. Saturday and Sunday were our last days in Sri Lanka. We were staying at a hotel we were very unhappy with because it was super noisy and not very clean. After two nights without any sleep, we decided to check out on Saturday and go to another hotel. This was the best investment and decision ever because the hotel we chose was fantastic. The location was perfect because it was only a short walk to the beach (one minute) and even the pool area and our hotel room were very nice. We spent the Saturday and Sunday at this place until we had to drive to the airport hotel we booked for the last night. Our flight to Berlin was on Monday at 5.30 am, and we wanted to be as close to the airport as possible. I have to confess; it cuts both ways. We were only a five minutes drive away from the airport, but due to this, we couldn't sleep at all. We had to get up at 1 am anyways, so we stopped trying to sleep after a while and watches Suits instead.
Monday we were at the airport and on planes all day. The first flight was from Colombo to Doha, we slept most of the time and arrived in Doha at 8 am local time. Once arrived at the airport, we headed to the food court to find something to eat. We had our third breakfast at the airport, but I was still super hungry. The first one we had at the airport in Colombo, the second one during the flight and another one at the airport in Doha. The one in Doha was the best btw 😉 We had six hours at the airport and guess what? We watched Suits the whole time. We found a nice spot to lay down and didn't move until it was time to go the gate. After six hours at the Doha airport, we had another six hours flight to Berlin and finally arrived at 7.30 pm. I fell asleep right away because I was super tired.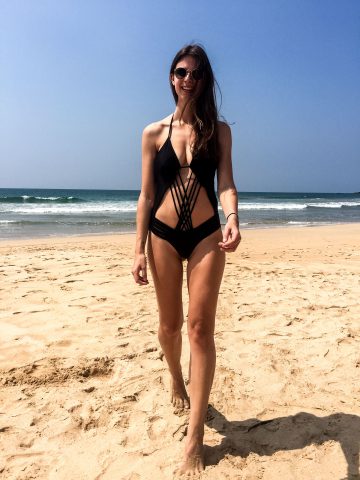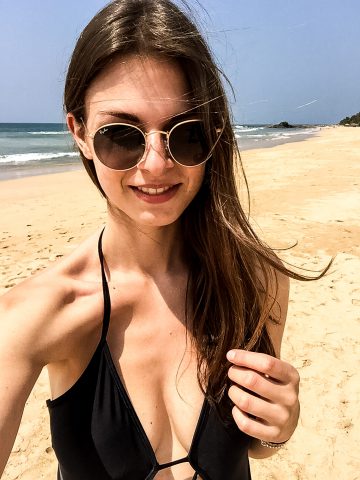 On Tuesday started Fashion Week in Berlin for me, but the first event was at 11.30 am. I had to drive to the office first, get a couple of things and prepare my Fashion Week outfits. The first event was an Adidas event, and it was so much fun, as always. I think I'll publish a post with the pictures next week 🙂 Afterwards, I was backstage with Wella Professionals for the Odeeh and Malaikaraiss Show. Wednesday was the busiest day, but only because I had to drive from one location to another one all day. The day started backstage with Wella again. I had 30 minutes to see as much as possible and to get some nice shots before driving to the Panorama fair for a blogger event. We were a little bit late, but the event was a flop, and we already left after 30 minutes. Next up was the Maisonnoée show. We had two hours left, so we decided to have lunch at Superfoods & Organic Liquids first. The show was quite nice, even though I almost missed it x) After the show we had one last event to attend: the Hashmag Blogger Lounge. We spent there about two hours, so I was home around 8 pm that day and very happy about that. I had enough time to eat dinner and went to bed quite early.
Thursday was the last Fashion Week day for me, and I spent the whole day backstage with Wella Professionals and Sebastian Professional. These days are always the best because I don't have to run from one location to another one all the time and I get to see not only the shows but also the making-of progress. To be honest, seeing the preparations and how they're styling the models is always more fun than seeing only the show. And guess what? I'll share a post about my time backstage next week.
That's everything I can tell you about my past week. Friday was super boring because I was at the office all day and had to do a lot of boring things such as bookkeeping…