Blog Posts and Youtube Videos of the Week
As you might know, I am currently in Cape Town, and I had a very busy time before our departure day. But due to the long flight, I had some time to write new blog posts, and I focused on the ones from Amsterdam. That's why I shared two posts these past weeks, that both were all about our Amsterdam travel mid of January. As it was raining a lot in Amsterdam, we didn't take a lot of photos. So the first post I shared was the only proper outfit post I could share. I was wearing a pair of corduroy pants and a striped blouse. For the other post, I just shared a couple of snapshots we took on our last evening in Amsterdam. I think there are also quite. Have a look yourself and let me know how you like them 🙂
On YouTube, I also shared a few new videos. I finally shared the second part of my Amsterdam vlog, in which I am telling you everything about our horrible and super long trip back to Berlin. I also shared a small styling video. I was wearing one outfit and styled it with a few different jackets and coats to show you how many options you have. I will continue being more active on YouTube. This evening I will probably share the first part of my Oslo vlog, which I filmed about a year ago. Last year I didn't have the time to edit the video that's why I decided to keep the vlogs on hold until next winter. Make sure to follow me on YouTube, if you don't want to miss a thing. Soon I will also share my Fashion Week vlogs as well as the ones from Cape Town. A lot of lookbook and styling videos are coming as well.
Looks of the Week
We didn't take a lot of outfit pictures in Berlin as it was too cold and I was feeling a little bit under the weather. But once we've arrived in Cape Town we started to be super productive, and here you can see what we photographed: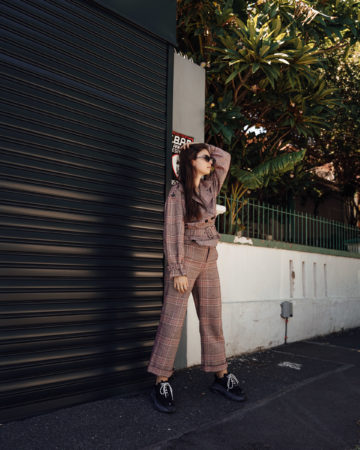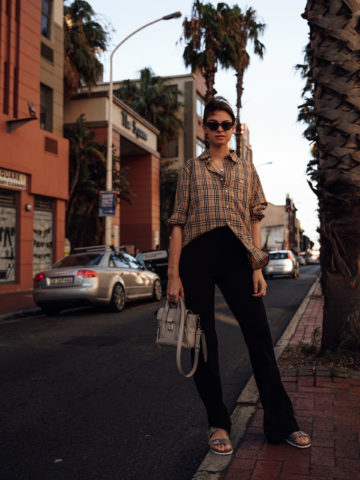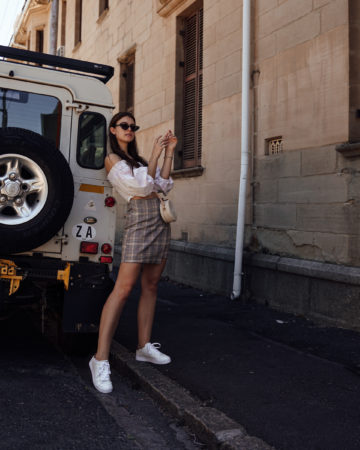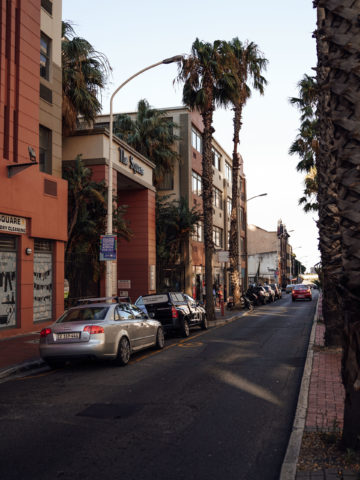 What happened the past week
The past weekend was the weekend after fashion week, and I just needed some time to relax as I was super exhausted. I tried to work a little bit as well and prepare some last things for Cape Town but other than that I didn't do a lot. On Monday and Tuesday, I spent most of the time at the office. I also had to see my doctor on Monday morning for a check-up and to remove the stitches from the small surgery where they removed two moles. But other than that it was a quite boring first half of the week. We flew to Cape Town on Wednesday in the afternoon, so I even spent the time before departure working, packing and organising some last things. We also had to wait for one last package to arrive as it were products for a collaboration we wanted to shoot in Cape Town, and we got quite nervous.
But it arrived just in time. It took us around 15 hours to arrive in Cape Town, and we were quite happy once we were back on land. Since we arrived around noon, we tried everything to stay awake. We moved into our Airbnb, unpacked all our stuff and walked around in our area for a little while. But apart from that, we didn't do a lot. We also went to bed around 10 pm – I am actually surprised we stayed awake that long haha – so we could get up a bit earlier on Friday. We started the day with taking a few photos and headed to St. James beach around noon where we first had lunch and then lay down on the beach for a little while. We also took some photos there – not only because we worked on some collaborations but also it's always so much fun. Once we were done with shooting the content, we went back to the restaurant we had lunch and sat down for a few hours, had coffee and cake and just enjoyed being outside. It's been a super nice day, and I am happy we decided to go to Cape Town.