Today I want to share a few tipps and things you need to know before planning your trip to the Whitsundays, because I was a bit confused when I had to plan our trip to the Whitsundays regarding questions like "where to stay?" and "what to do?". It's always a little bit tricky to find the right accommodation, activities & Co. in a touristic place like this. But don't worry, I've been there and I'll share all my experiences and recommendations with you:
Where to stay at the Whitsundays
When you search for a hotel at the Whitsundays on the internet you won't find a lot of results, that's because most of the islands are unsettled. We decided to stay in Airlie Beach, because the accommondations on the islands are a bit (sometimes waaaay) more expensive and they were almost fully booked the time we wanted to stay there (Easter holidays…). You'll find a lot of backpacker accommodations as well as hotels, apartments and motels in Airlie Beach. So if you're just looking for a place to stay at during the night and you don't need luxury & Co. Airlie Beach is definitely the right choice. But if you want to stay at a hotel you don't have to leave, because it offers almost everything you want and need for your holidays, the islands would be the better choice. It all depends on the things you want to do and see. 🙂 We just needed to hotel for the night, because we wanted to see as much as possible and did several day trips.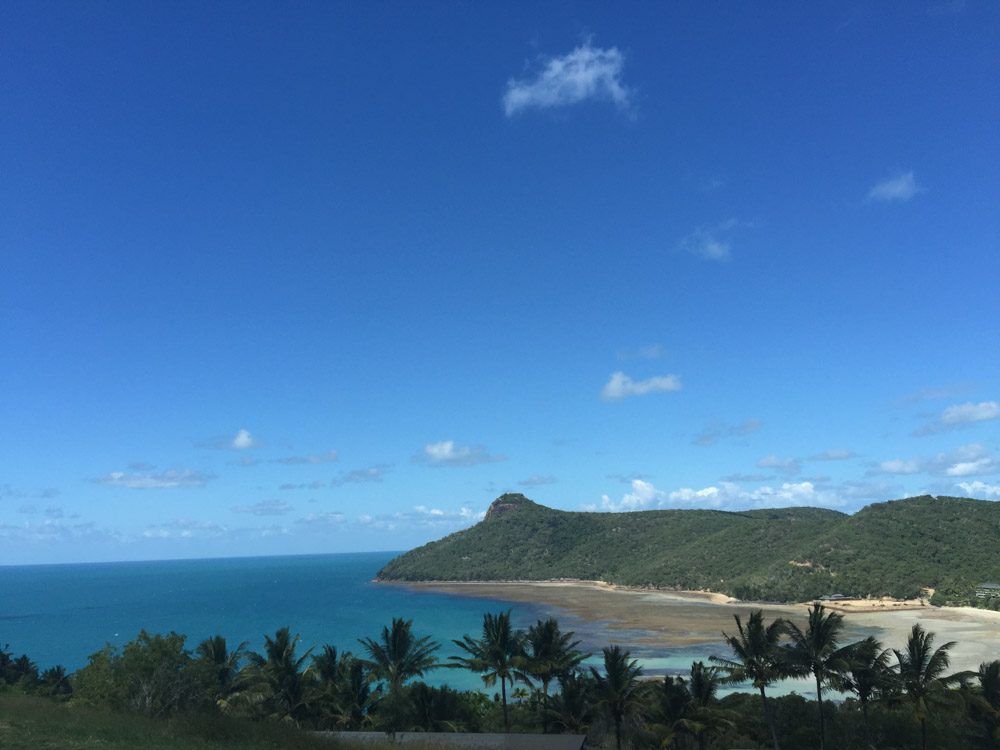 Day trips to Whitehaven Beach
Unfortunately I don't know what the day trips on the islands are like, but I can tell you a bit more about the day trips you can book in Airlie Beach. Probably the most interesting ones are the ones going to Whitehaven Beach, aren't they? 😉 Let me tell you, that there are a loooot possibilities, but you should book in advance, we wanted to book the day before the trip and almost everything was fully booked. At the end we had to book the most expensive one – well, it was only AUD20 more than the other ones… Most of the day trips to Whitehaven Beach include the Hill Inlet Lookout and snorkeling or diving, so you'll get a lot for your money 🙂 The prices? You have to pay AUD160 – AUD190.
But the day trips are not the only activities in Airlie Beach. You can rent a kayak, jet ski, bike or car, skydive, go fishing and much more. So don't worry, you won't be bored 😉