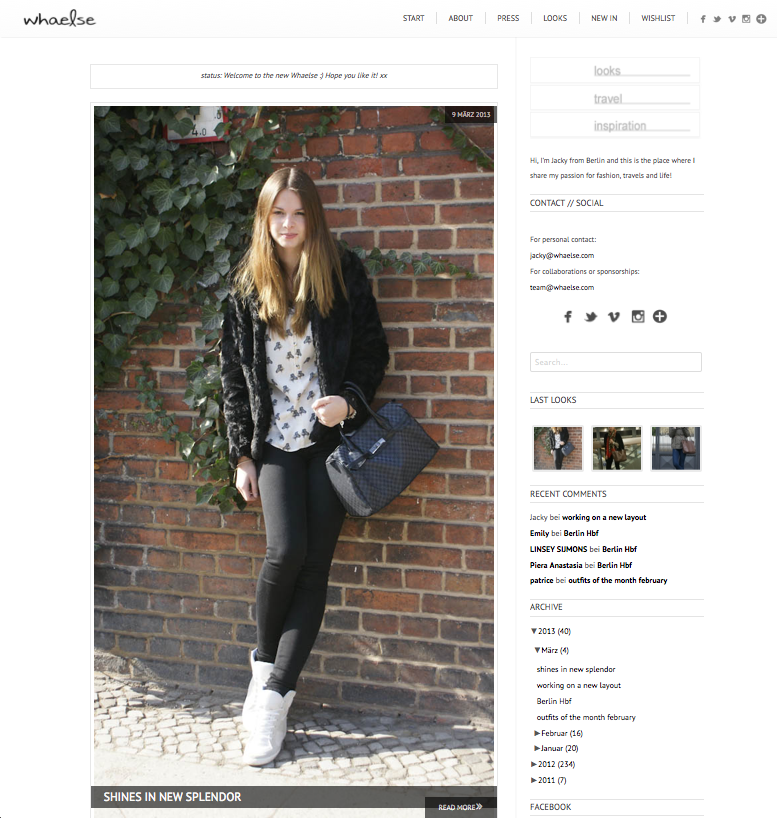 As I told you yesterday now I'll tell you more about the new layout & the features 🙂
As you can see the look is completely different to the old version of my blog. I wanted to create a clearer, simpler and friendlier look as a contrast to the posts. How do you feel about it? 🙂
The homepage shows only one picture of the posts, so you have to click on the picture to see the whole post.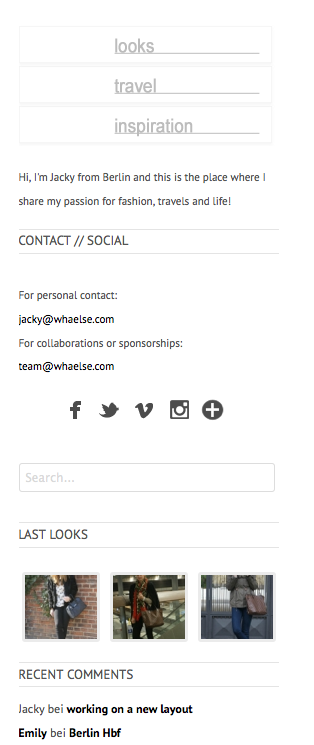 Even the sidebar got a make-over:
on top of the sidebar you can find 3 buttons: looks, travel & inspiration
you can now easily write me an email by clicking on the mailaddress
you can find all the social networks I use in a row
etc. – just take a look & check it out 😉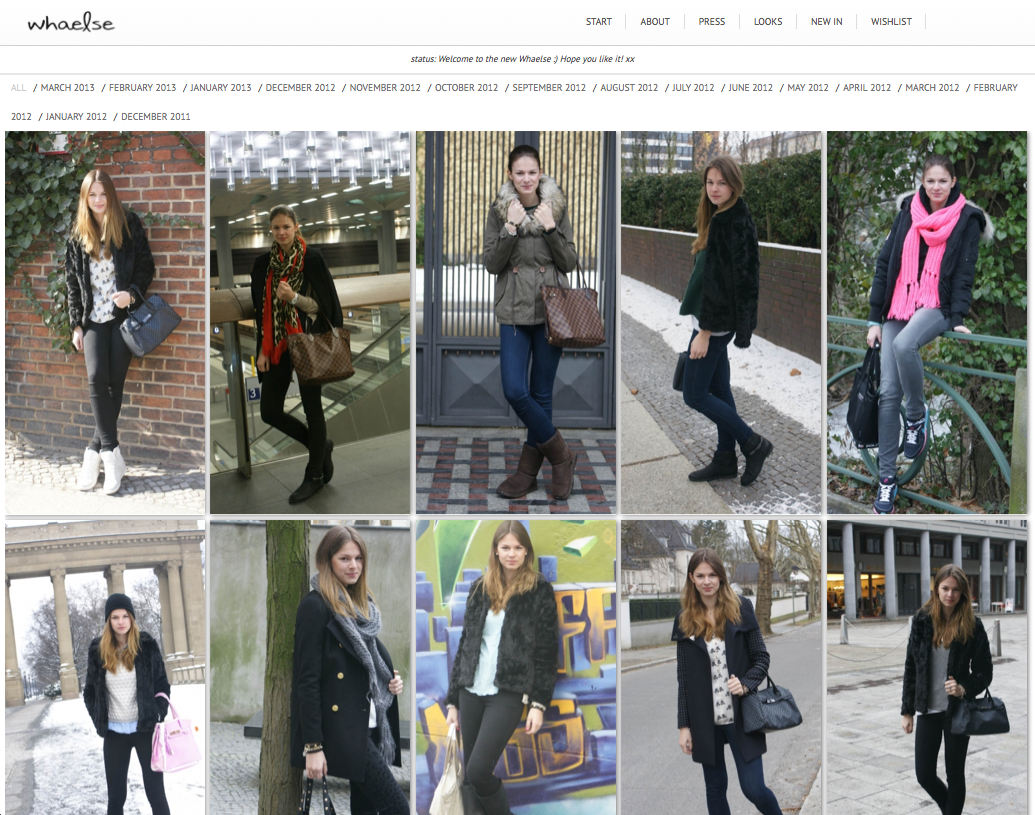 Since yesterday you can find all my outfits in chronological order in the Looks section. They're connected to each post with a click on the picture. Enjoy it!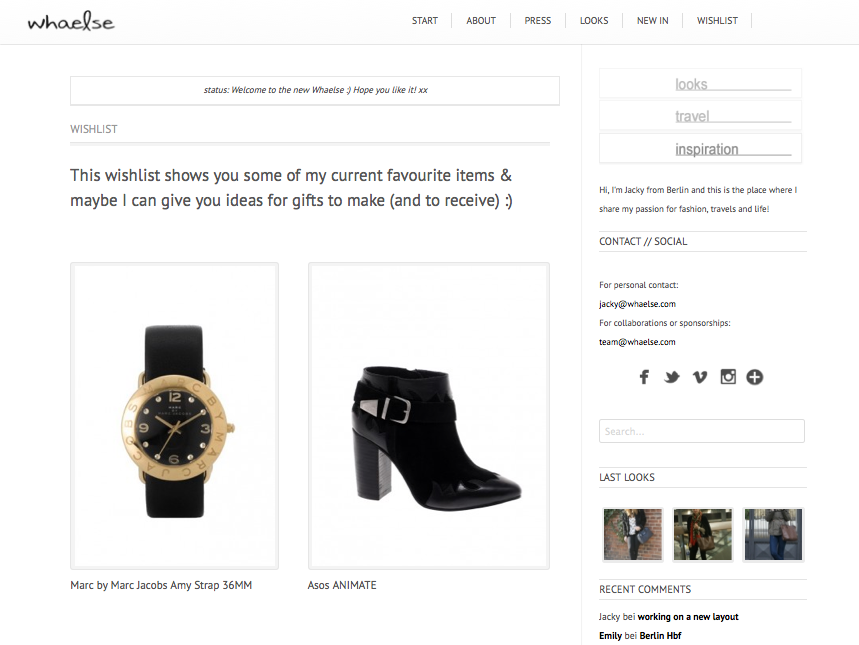 You can also enjoy the section Wishlist, where I show you some of my current favourite items & maybe I can give you ideas for gifts to make (and to receive) 🙂
Another new section is the "New In": here I'm going to show you my newest buys, gifts etc.