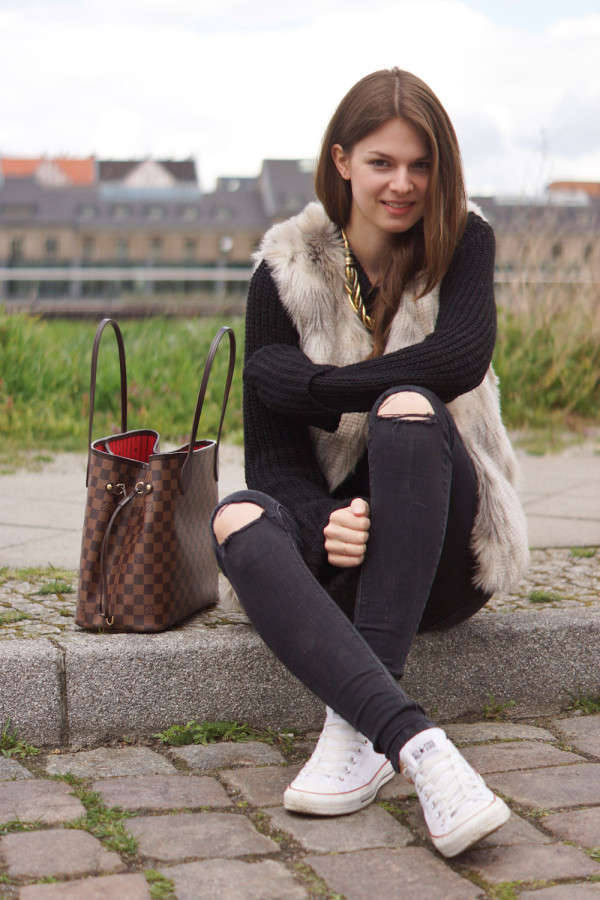 It's fact, I could wear my Converse day in, day out! And you've seen them several times here on my blog. I don't own only one pair, currently I have a total of five pairs of Converse Chucks (three low, two high) – pheeeew. 😉 But why do I like them so much and why could I wear them everyday? There are a few reasons:
1. They're comfortable!
2. I really like the simple, classic look.
3. The possibilities of combinations are endless, you can wear them with almost everything!
Do you need more reasons? 😉 Btw: I got my first pair when I was 15 – my mom didn't liked them at all and don't wanted me to wear them! But one day I got my will ha! 😀
Here is how I wore them last Friday. I combined them with a simple look wearing a total black look plus my faux fur vest from Pimkie and my Louis Vuitton Neverfull MM. I hope you like it 🙂 Just leave me a comment to let me know, what you think about Converse! Do you like them as much as I do or don't you?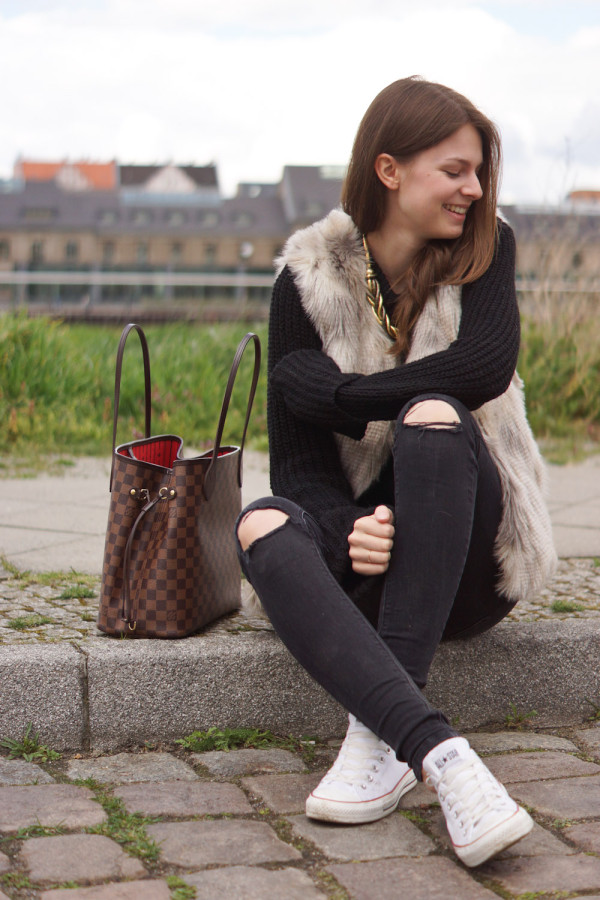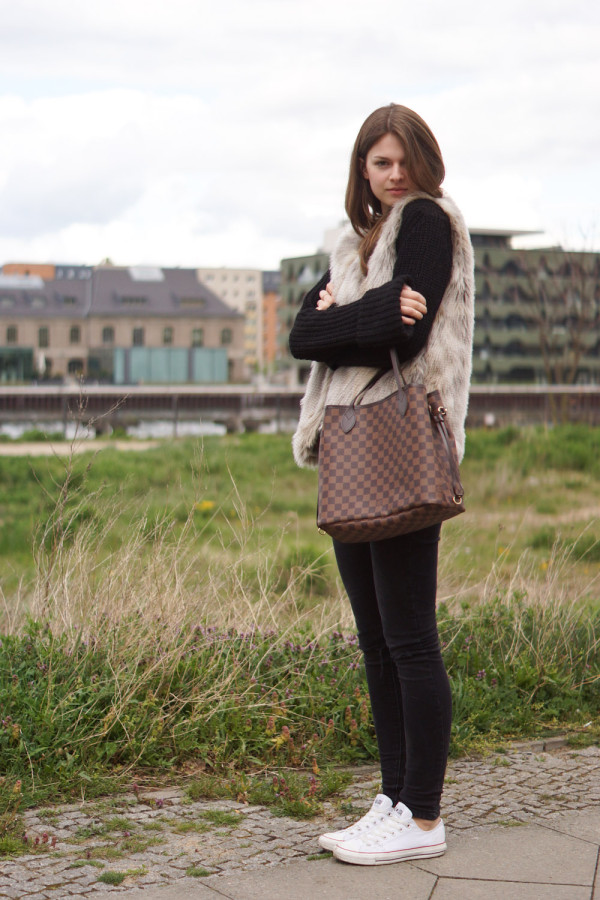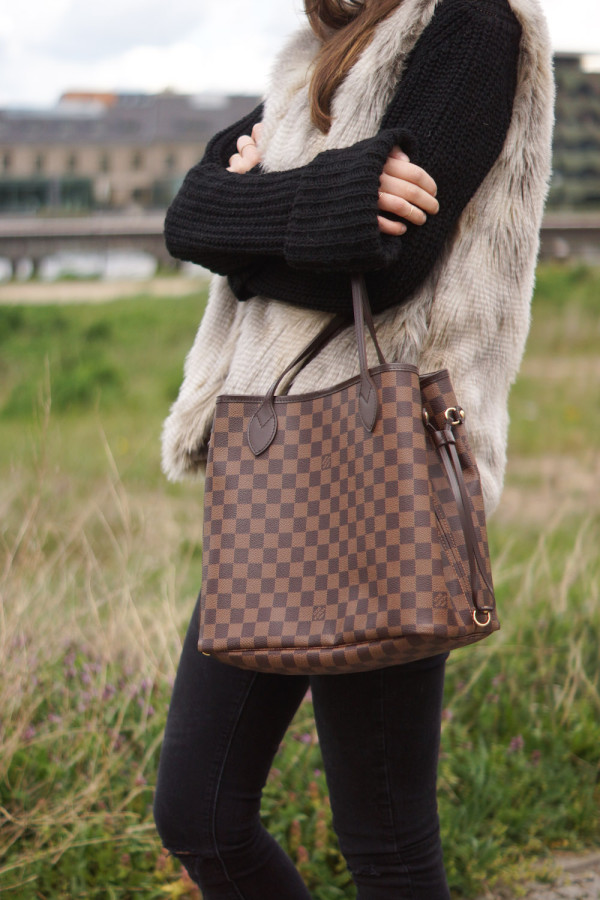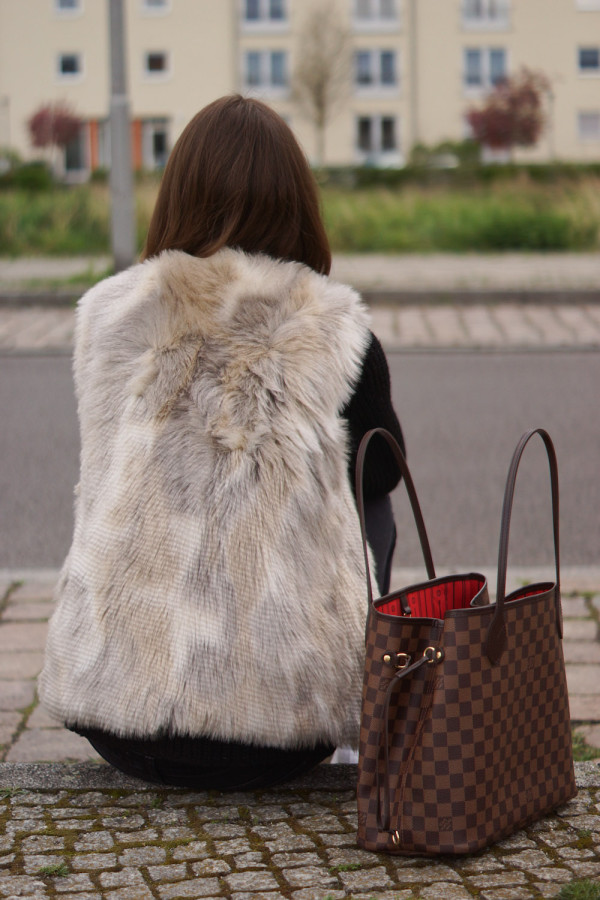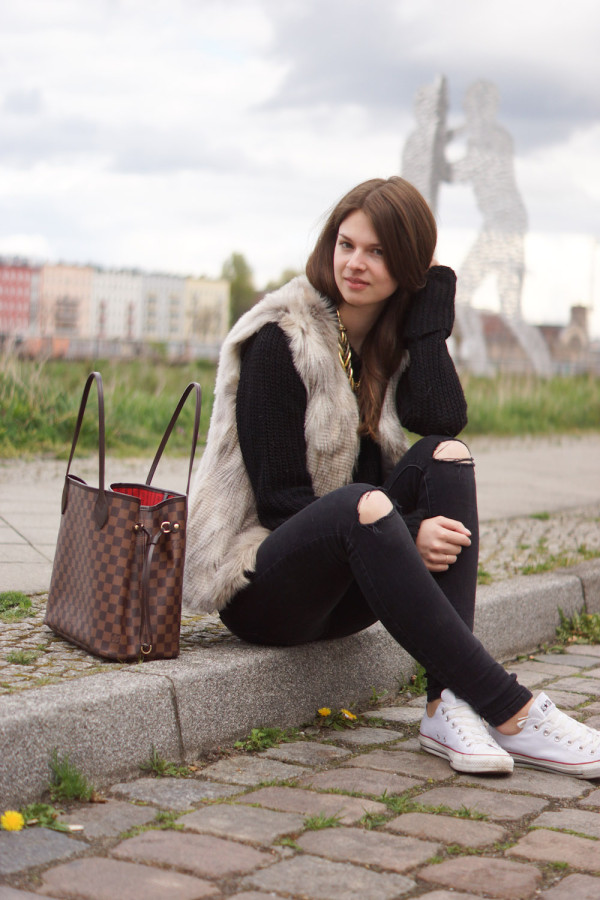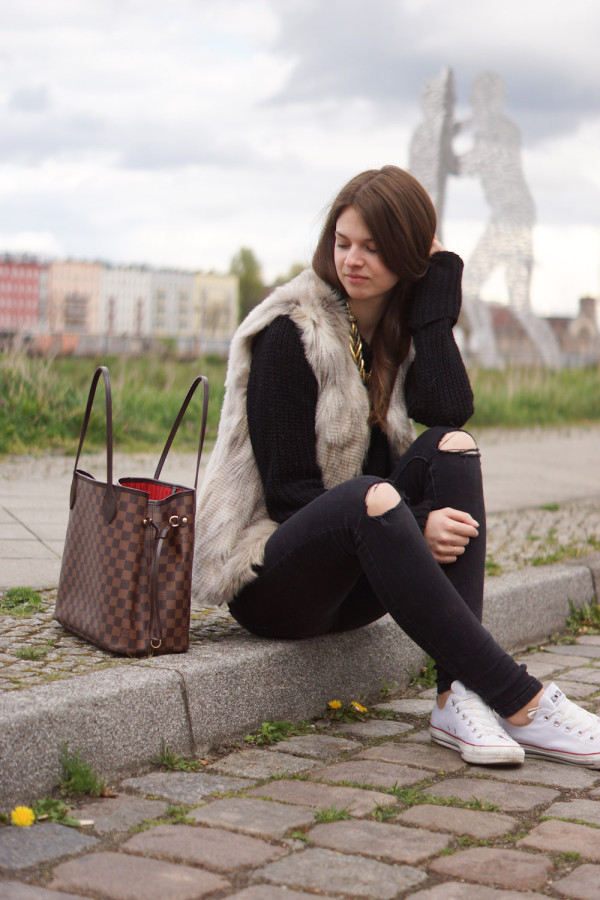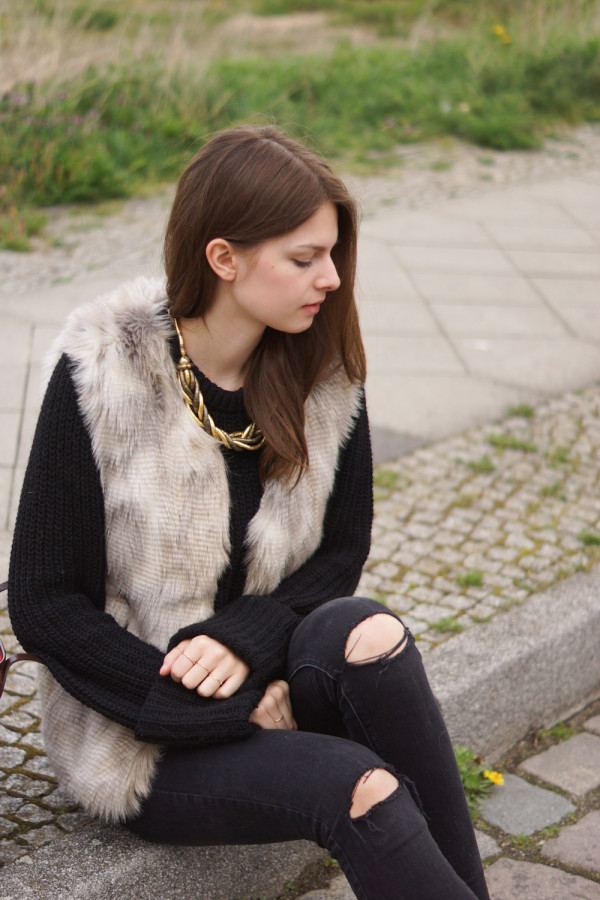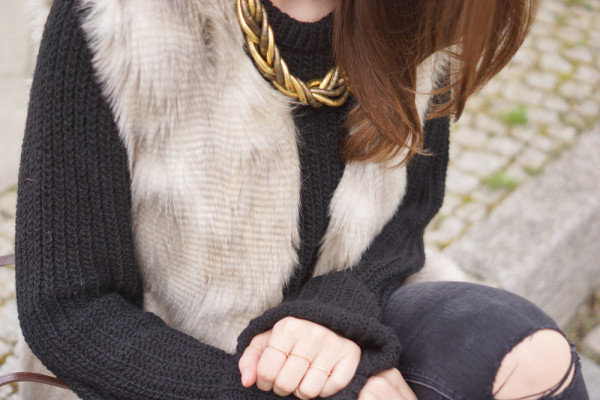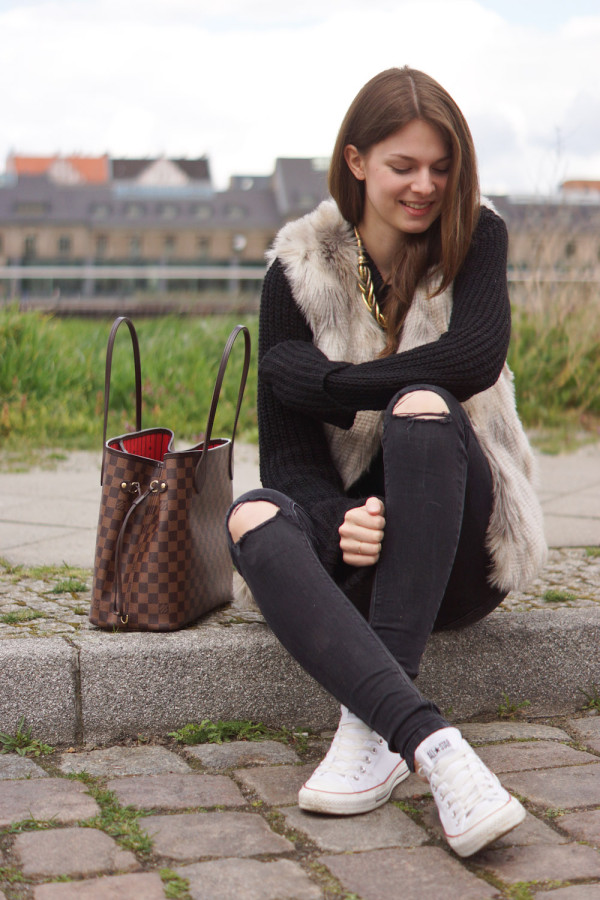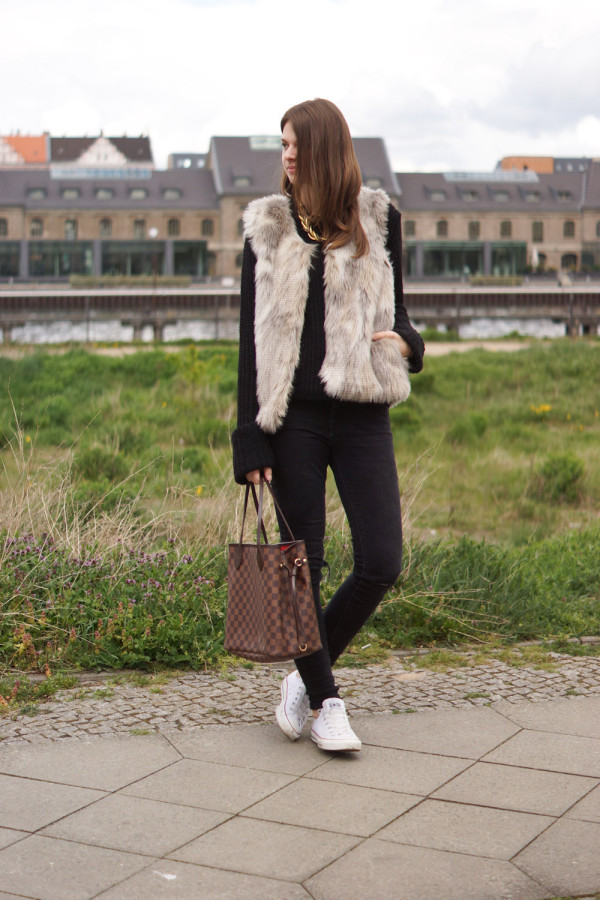 Pimkie Faux Fur Vest // Zara Sweater // Zara Jeans // Louis Vuitton Neverfull MM // Converse Shoes // Forever 21 Rings