Good morning folks. I hope you enjoyed the first Venice post and my outfit I chose for the first hours in this city. As I already told you yesterday, this travel diary will be a bit different. We didn't shoot only one but two outfits per day: one day and one night outfit. That's why I split the posts in "Venice Day" and "Venice Night".
Venice Travel Diary
After great many kilometers walking through Venice, we came back to the hotel to change our outfits and of course to rest a bit. We were pretty exhausted, so we decided to take the water bus for he night instead of walking again 😉 But it wasn't only more relaxed, it is a nice way to see the city from another perspective, from the canals, as well.
The most important thing for the second half of day one in Venice, was to find something to eat. But we didn't have an idea where to eat and we didn't have a map. We drove to Rialto Bridge, where we decided to look for a small restaurant in the narrow alleys. A few overfilled restaurants later we finally found one with a nice menu – it isn't hard to find a restaurant in Venice, but most of them were overfilled or just to touristic and we wanted everything but a touristic restaurant!!
Venice Outfit No.2
Because we took the waterbus, I was able to wear a chicer outfit and high heels for the night. I created a pretty simple outfit: black jeans, black high heels and a denim shirt. To add a playful touch to this simple look, I let the bottom of the shirt unbuttoned. What do you think about this outfit?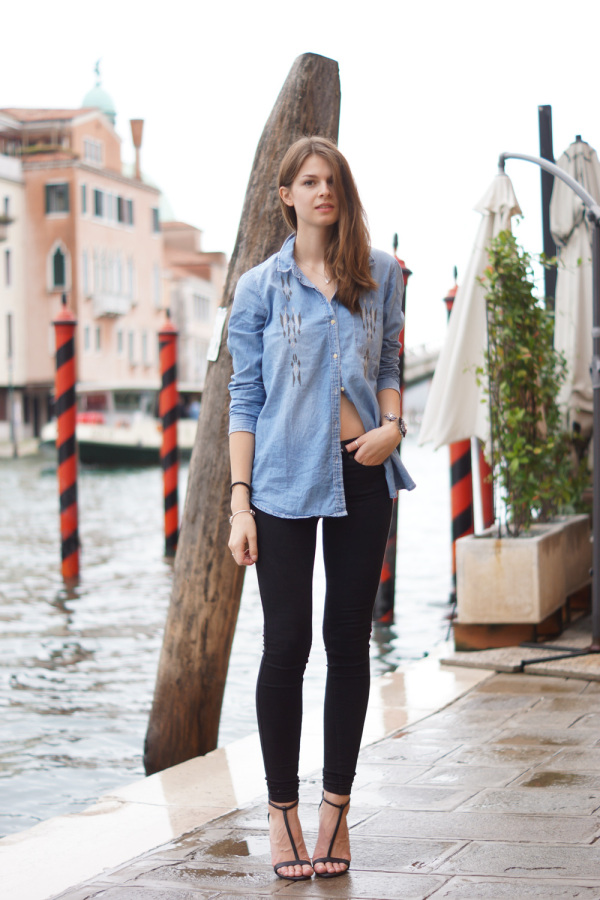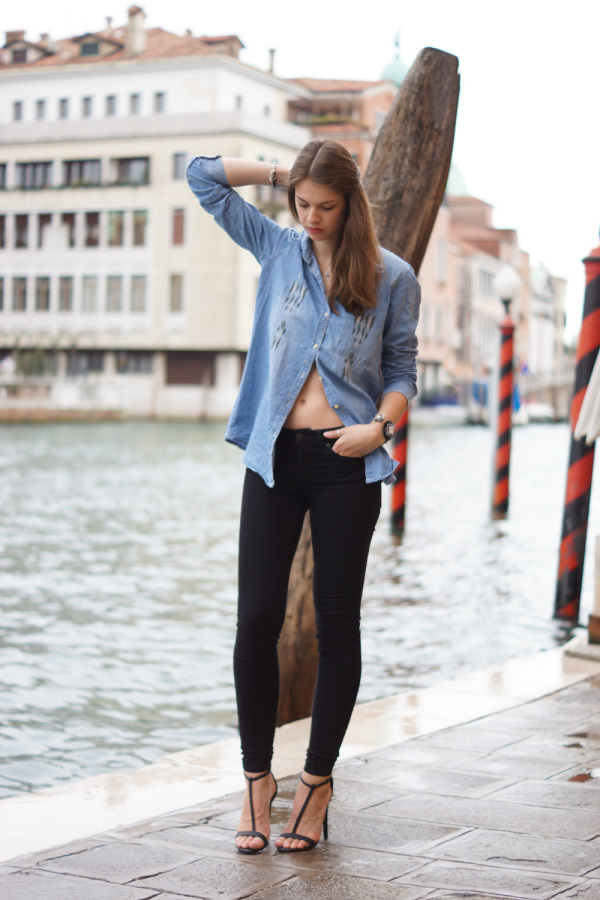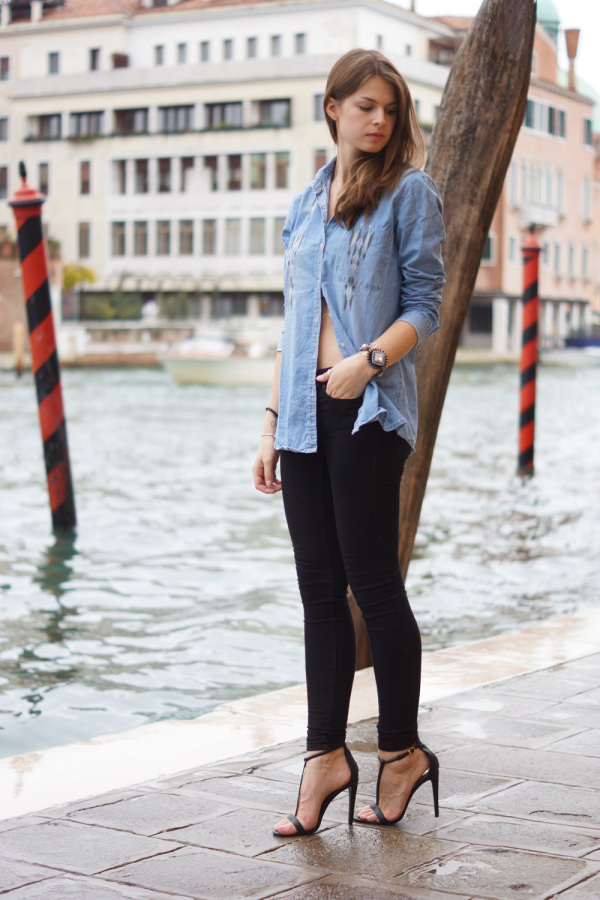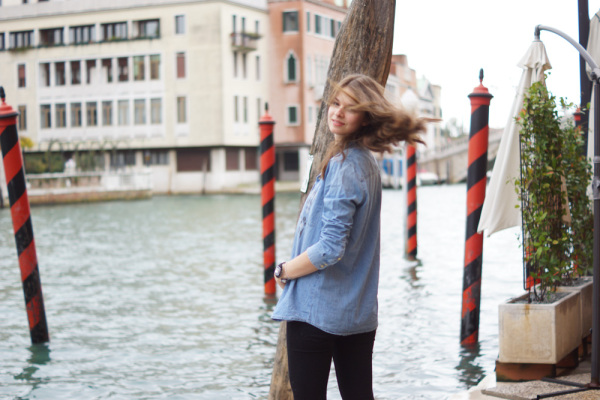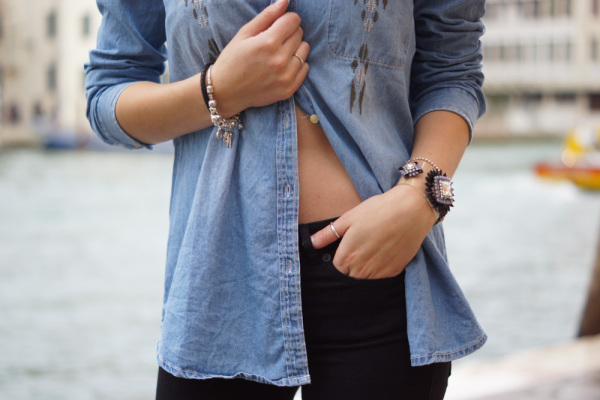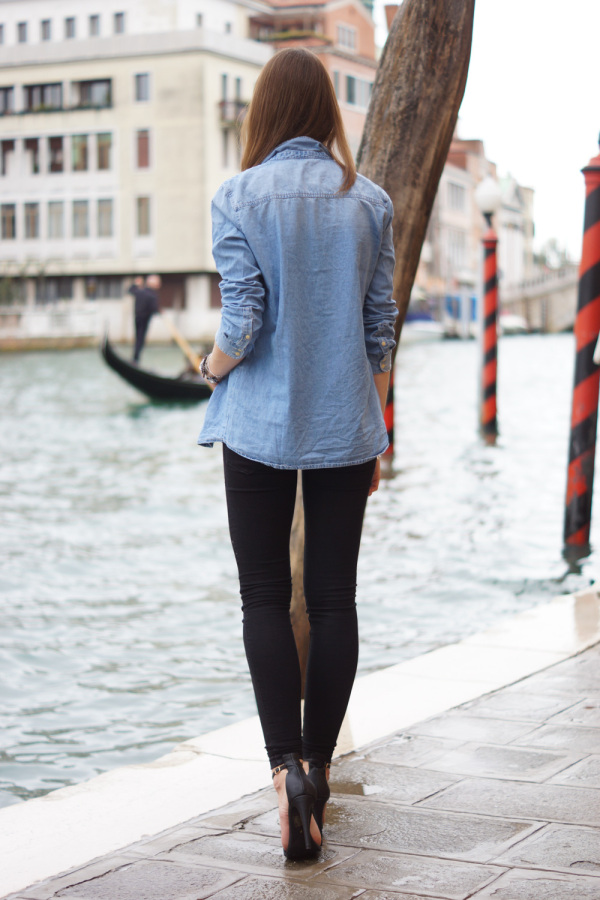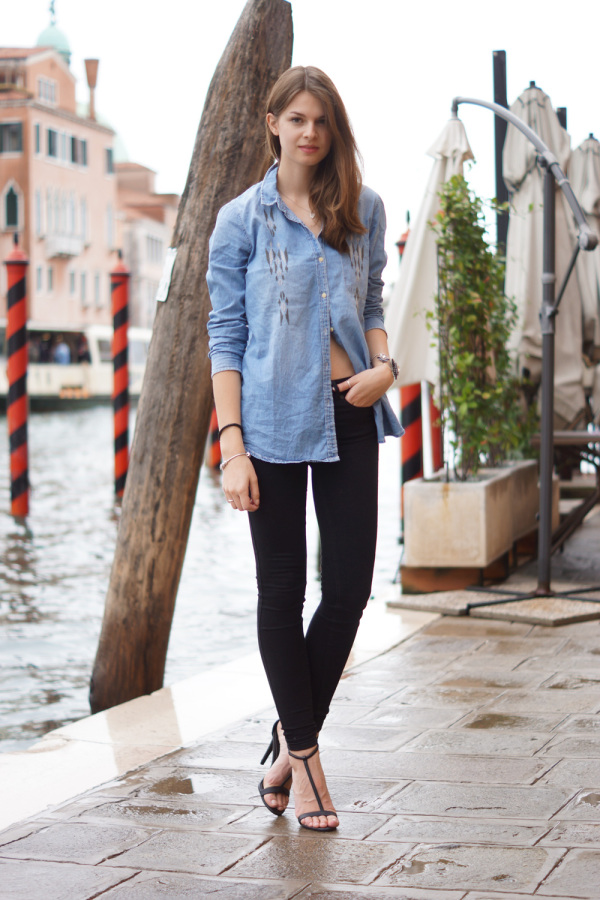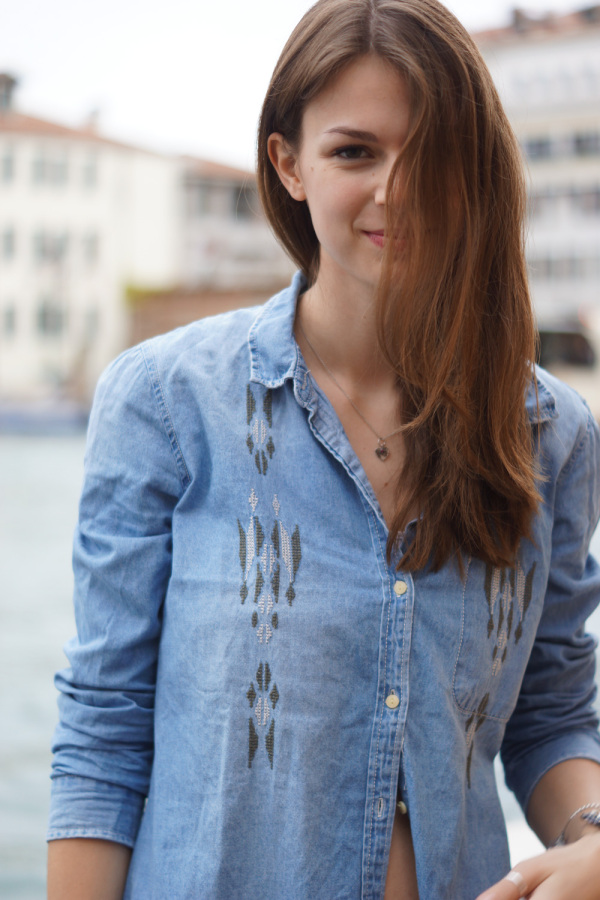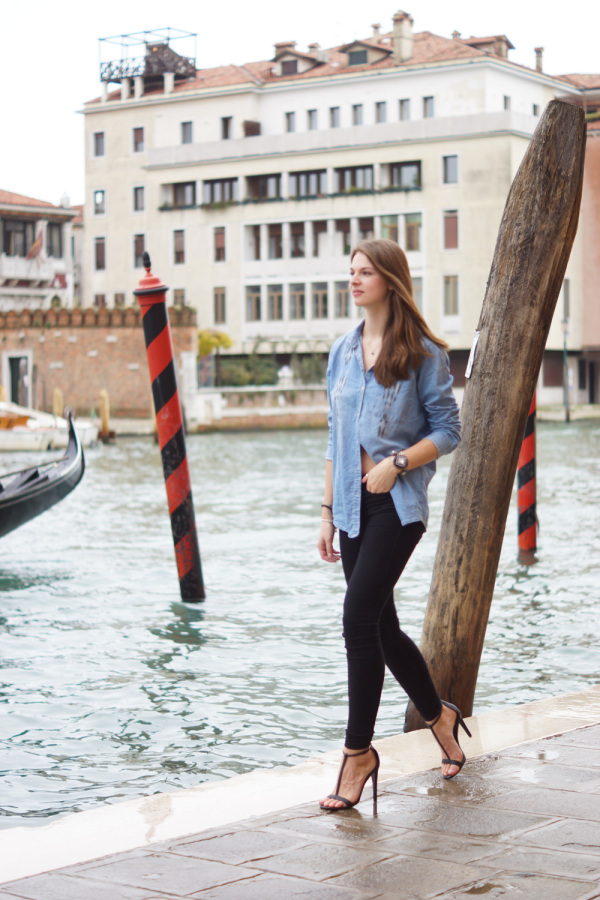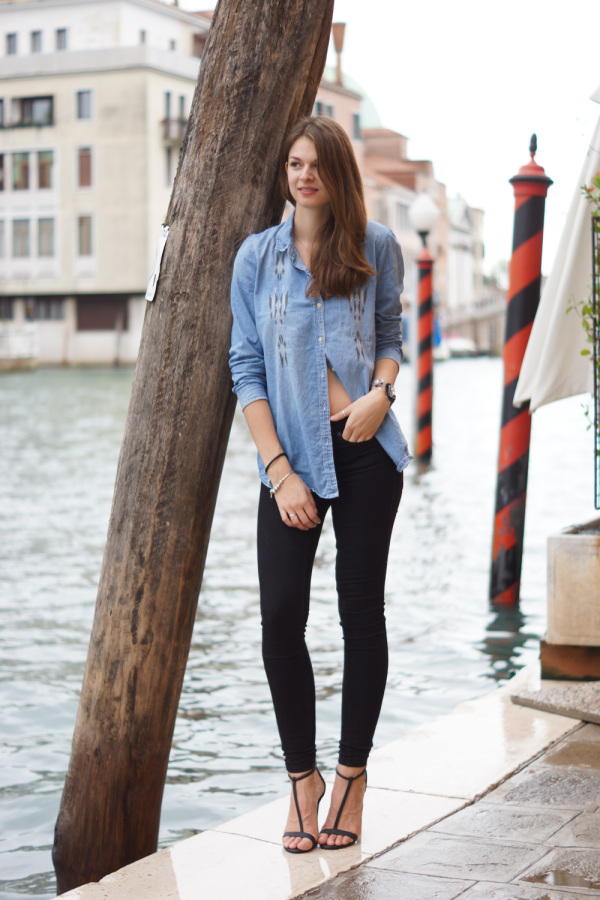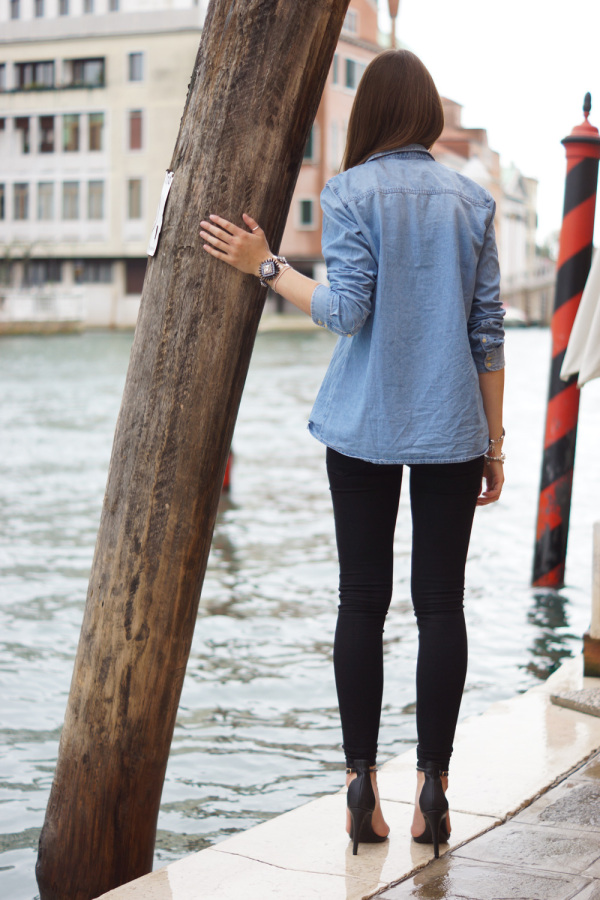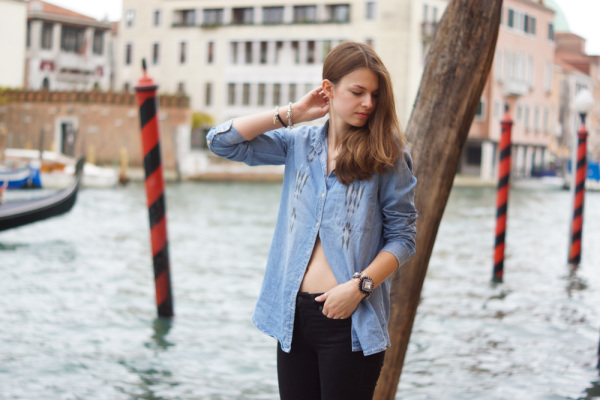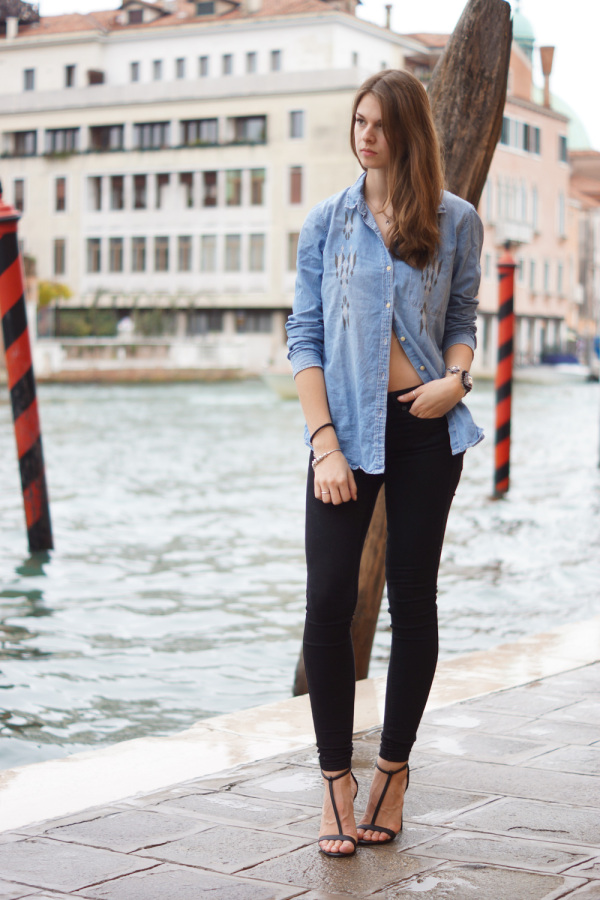 SHOP SIMILAR CLOTHES // LOOK-A-LIKE