My time in Australia is almost over, tomorrow we're leaving this beautiful country, but I still have a lot to share with you. 🙂 We arrived in Newcastle tonight, where we'll spend the night before we'll continue our trip back to Sydney tomorrow. But before I'll tell you more about this, I have to share two more posts from Brisbane, starting with this one shot at the South Bank Parklands:
A Day at the South Bank Parklands
Well, we didn't spend a whole day at the South Bank Parklands, but a half one and it's definitely possible to spend a whole one there. 😉 What we did? We started at the Queensland Performing Art Center and walked the Clem Jones Promenade along the river to the "beach". We stopped a few times to enjoy the view and to rest for a moment. Near the beach are a lot of cafés and restaurants, but we chose the beergarden near The Southbank Markets instead. 🙂 After a meal and a good – by Australian's standards – draft beer we went for a stroll browsing the colourful stalls.
Simple grey outfit – 'cause it's comfortable
When discovering a new city, it's always better to wear a comfortable outfit, especially the shoes should be comfy, if you don't want to get blisters on your feet. 😉 I was wearing new shoes when we arrived in Brisbane the day before and I didn't change them when we walked through the streets to find a restaurant to eat at and it was definitely the best decision not to change them. The next day I had only one choice: my Converse.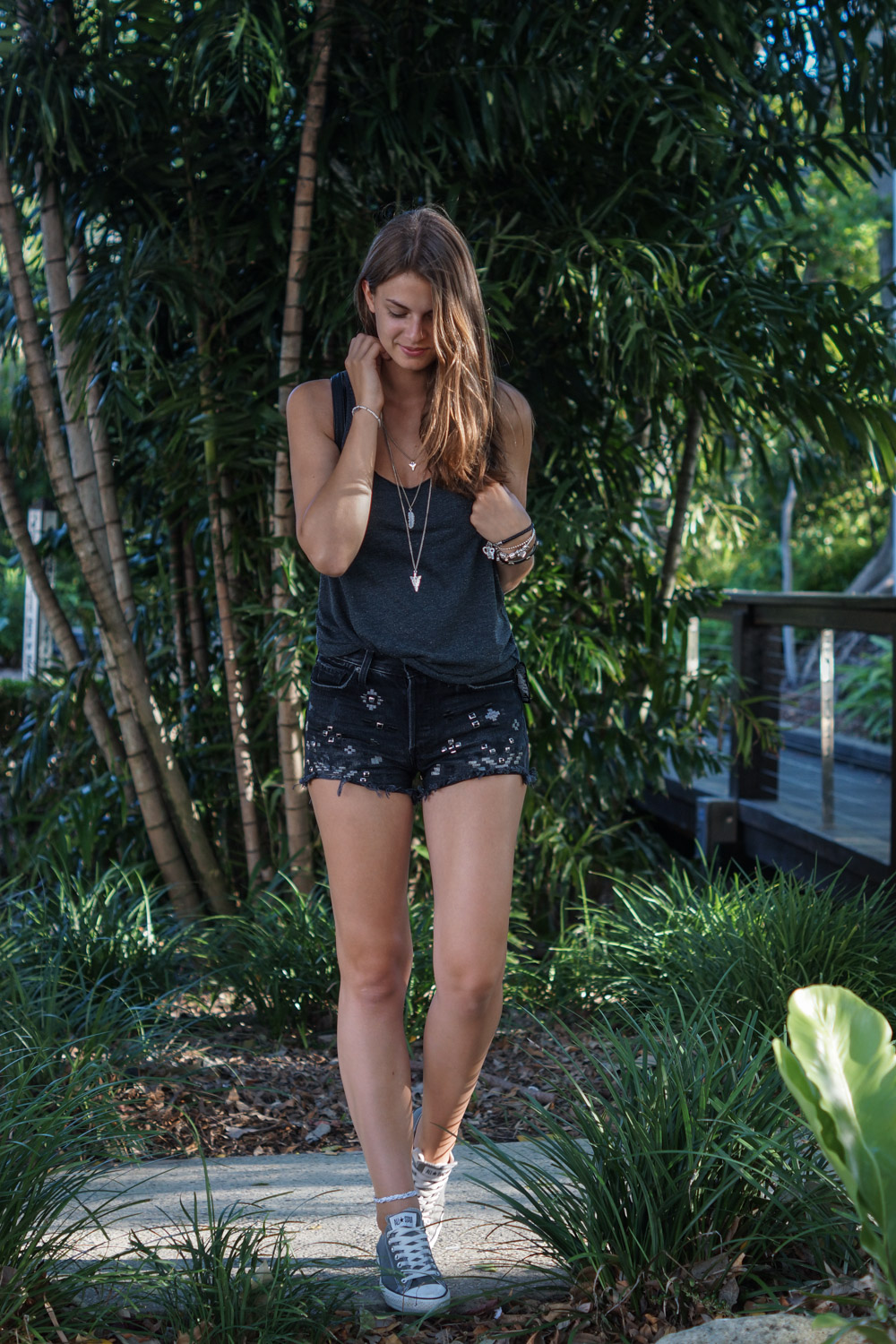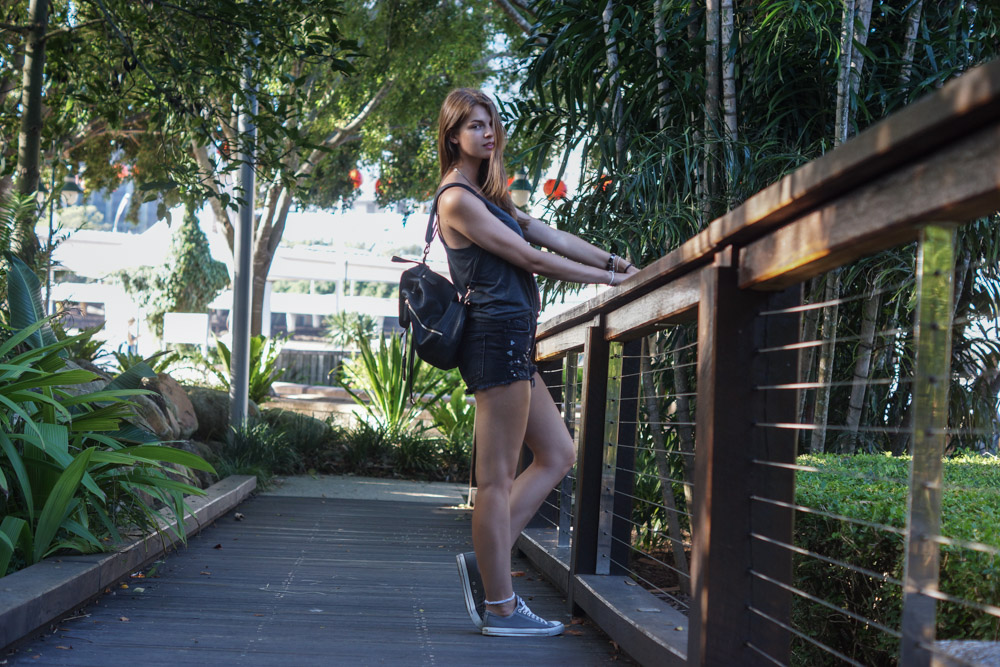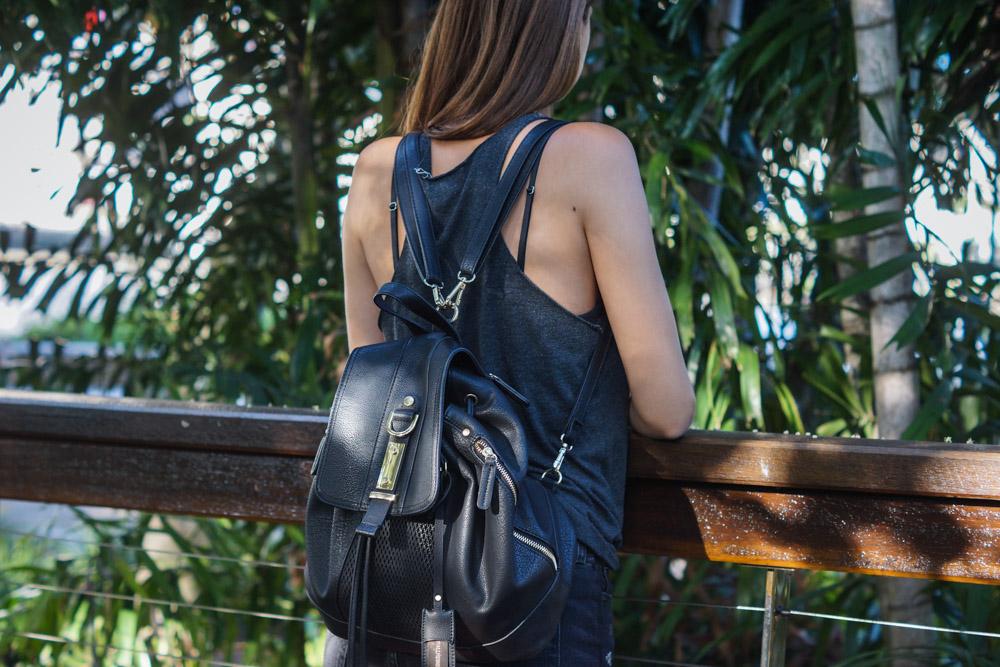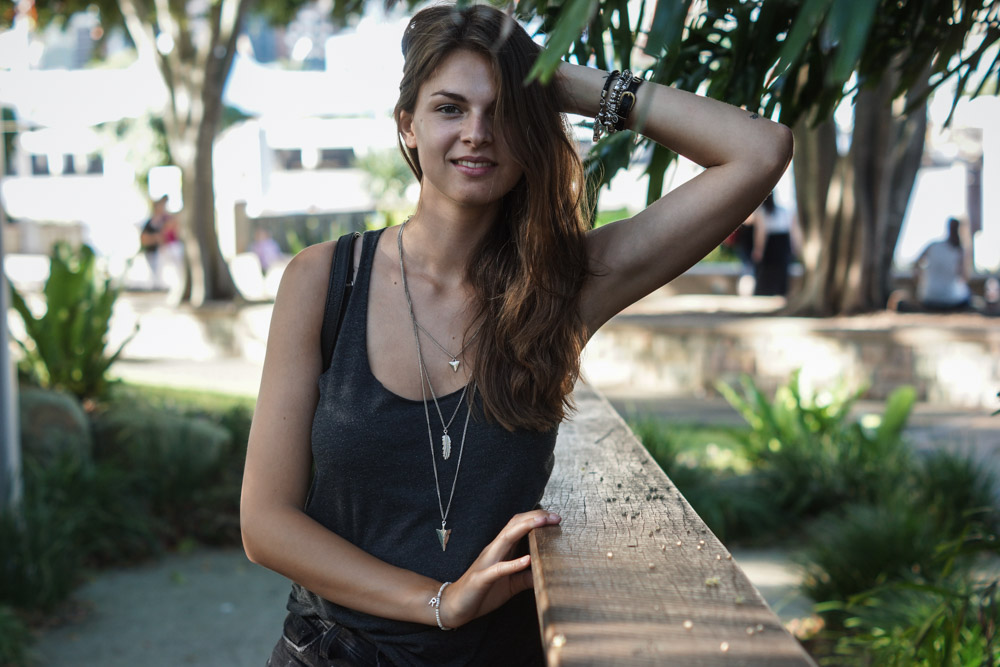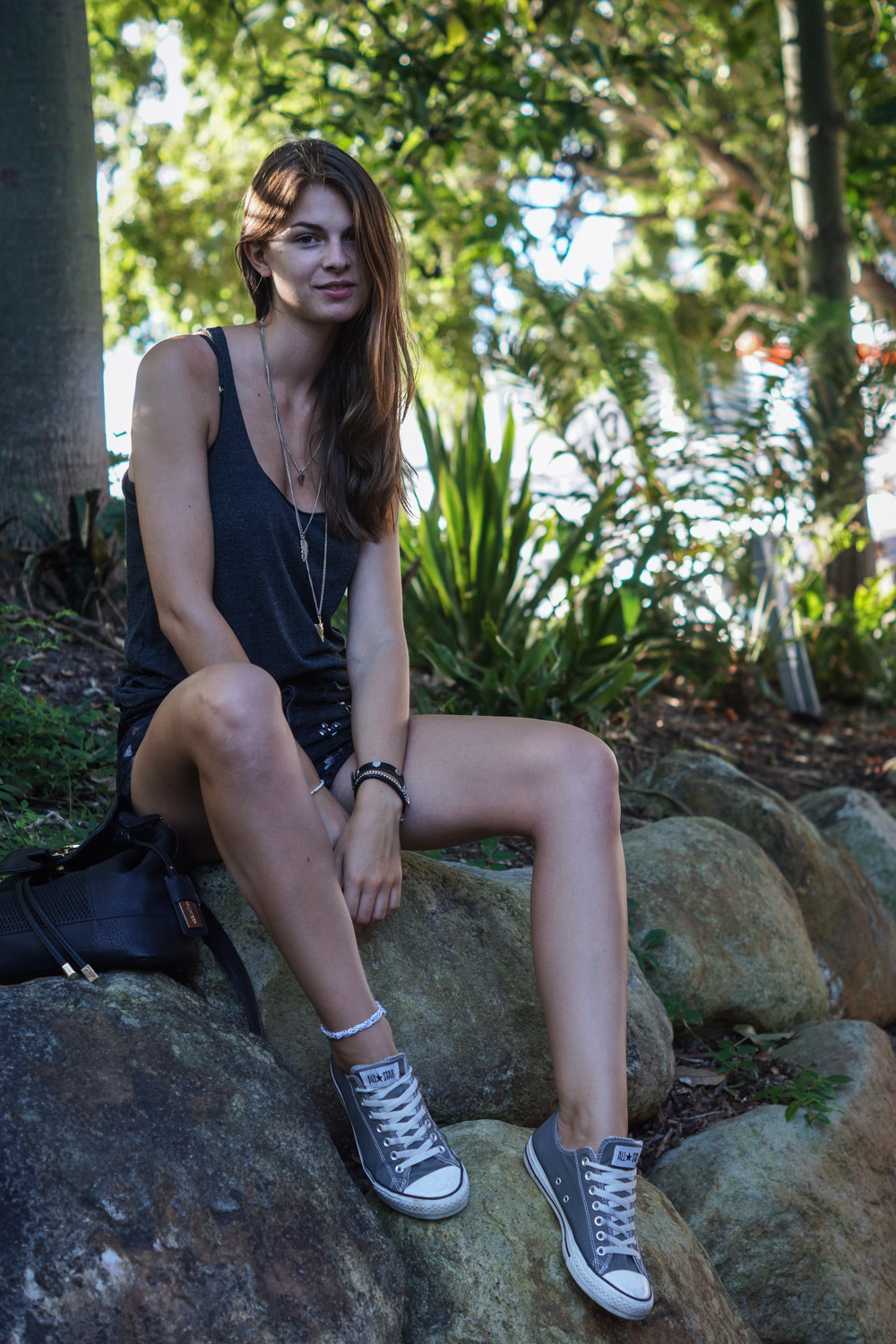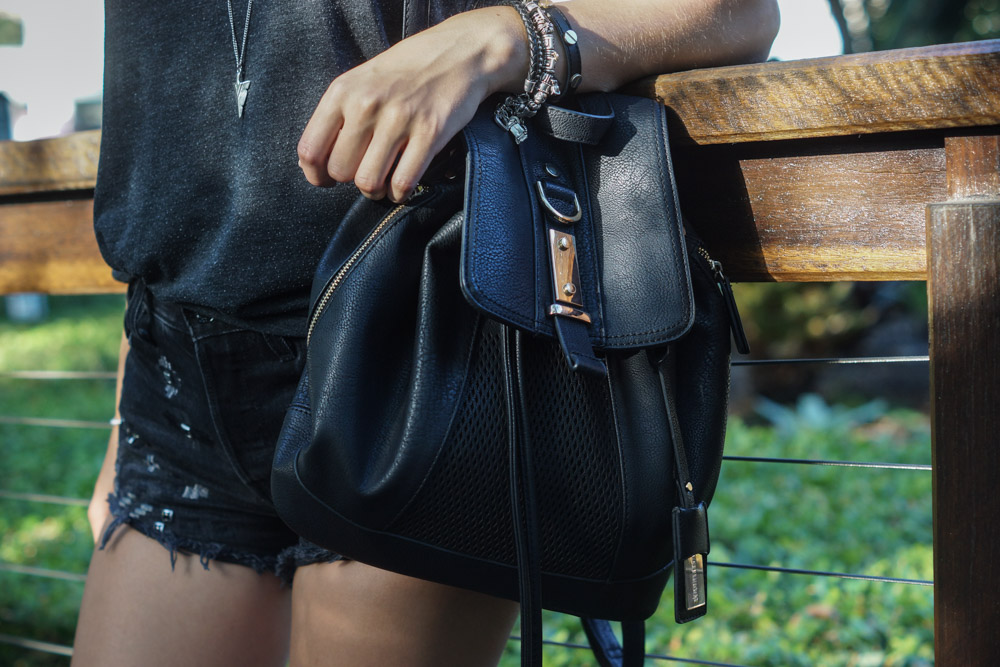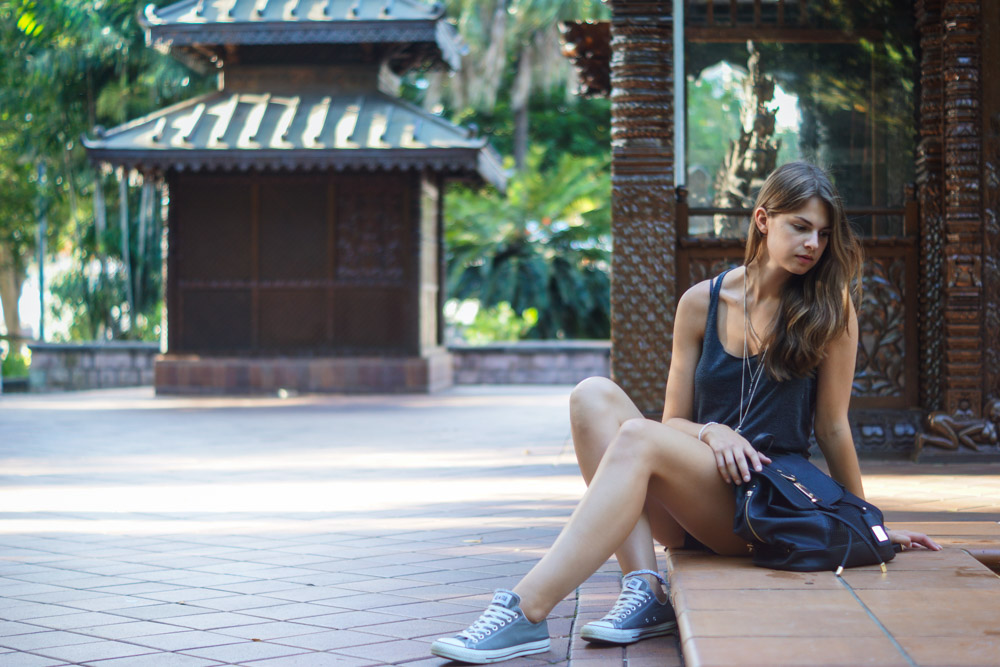 SHOP THE LOOK // SIMILAR CLOTHES