As much as I love travelling around I hate the fact that I have to catch up on all the work I couldn't do. The two days in Paris were amazing, and I enjoyed it to the fullest, tried to work as well, but couldn't finish as much work as I would have at the office. That's why I'll be pretty busy today trying to catch up on it and finish as many tasks as possible. And while I plunge into work, you can enjoy a new outfit post featuring a very special pair of shoes:
SOREL Medina III
Who said rain boots have to be boring and everything but stylish and feminine? These heeled rain boots from SOREL are the exact opposite: sexy, feminine, stylish and NOT boring. I felt head over heels when I first saw the Medina III and even my boyfriend like this rain boot a lot. Well, he likes every pair of heeled shoes I have… 😉 The Medina III is the perfect autumn shoe: waterproof, comfortable and chic. Yep, believe it or not, this heeled shoe is very comfortable! It's available in five different colour combinations: black and black, black and red, black and blue, black and green as well as black and yellow. I got the black and red ones as you probably can see.
The outfit? Another very casual look with the focus on the heeled rain boots. I combined them with black jeans, a white top and a black sweater from Defend Paris.
Heeled Rain Boots
What do you think about rain boots in general? I owned one pair of rain boots a while ago and was very happy to have them every time I had to go for walkies when it was raining, but after a while they looked very worn down. I haven't bought another pair since then. Now I got this pair of heeled rain boots, and I'm really happy about it. Of course, they're not the perfect pair of shoes to go for walkies. But they'll be my first choice when I have an event of something similar on a rainy day. Usually, I don't know which shoes to wear because of the rain: I don't want to ruin my shoes, but I want to look good and stylish at the same time. That's where my new Medina III from SOREL comes to play. 😉 Let me know what you think, let me know whether you like rain boots or not and if you would wear these heeled rain boots. xx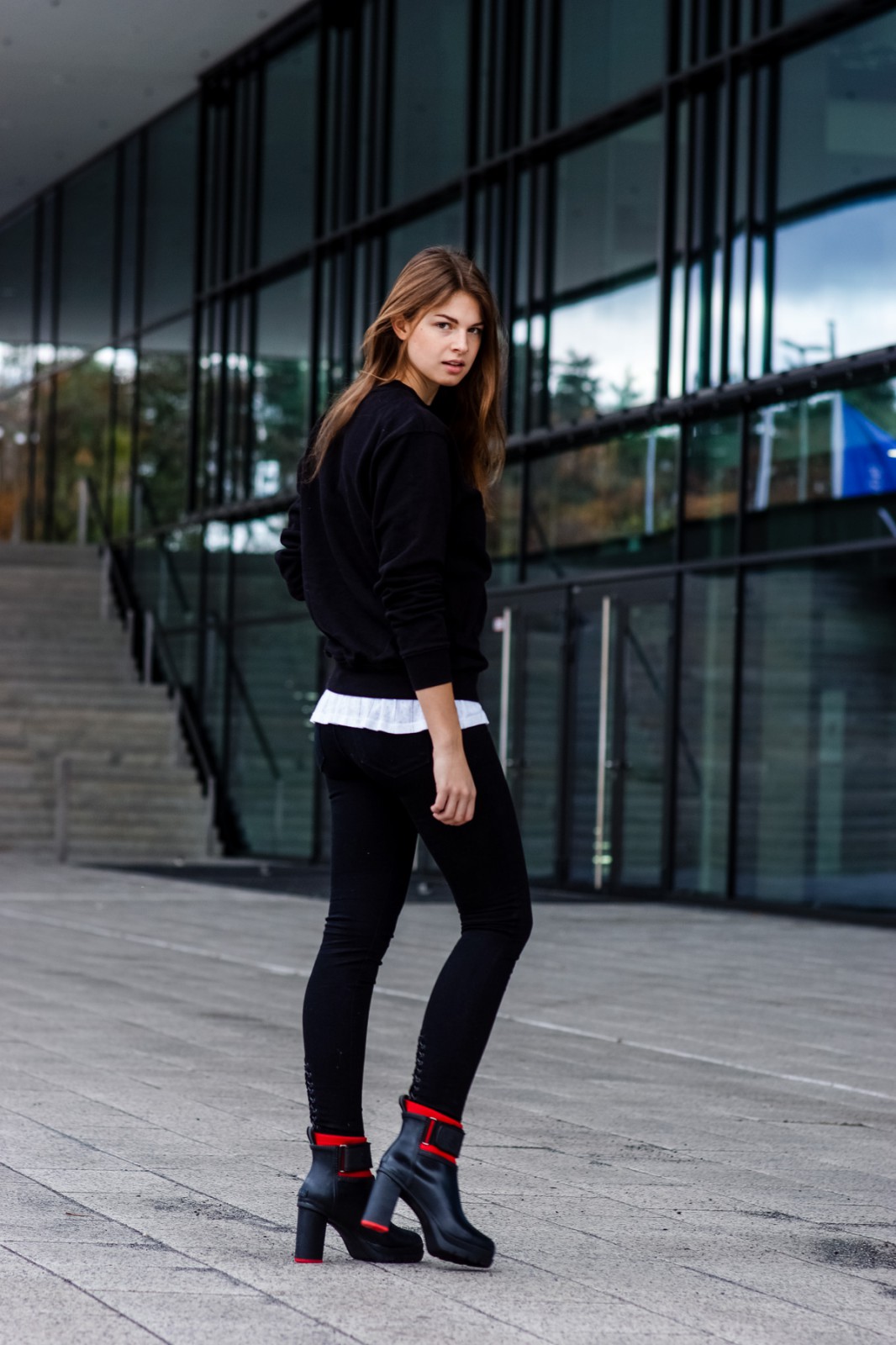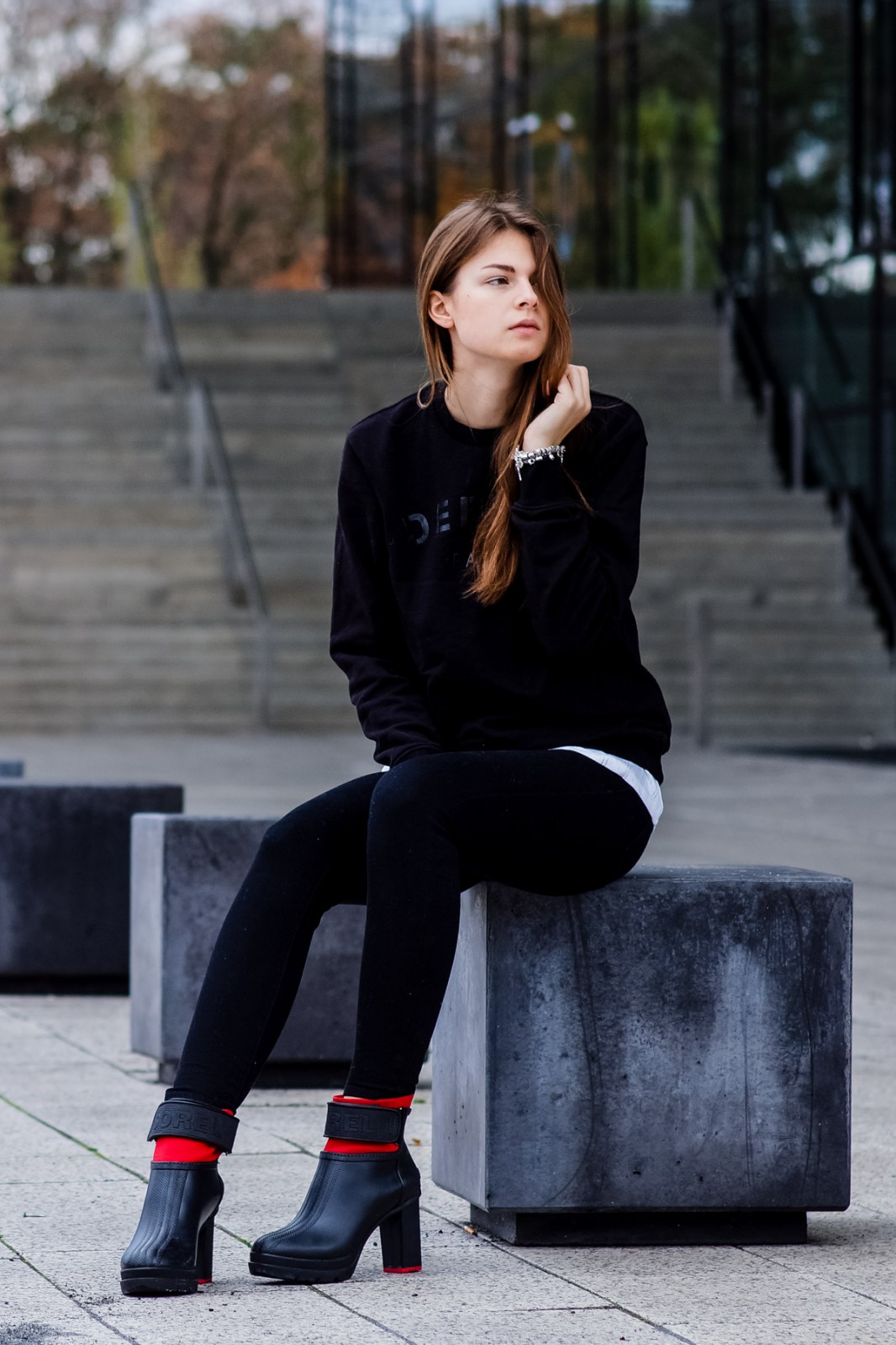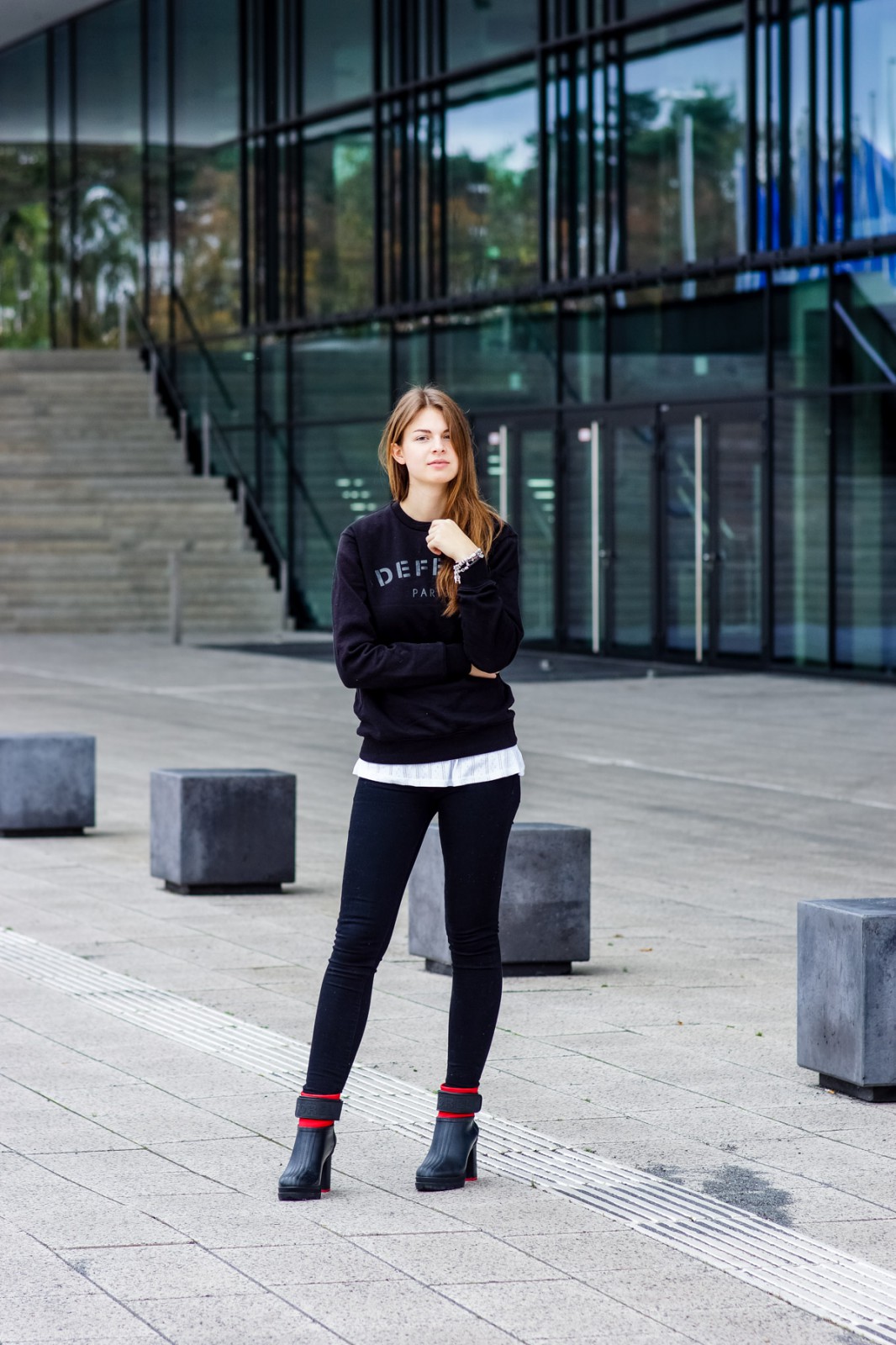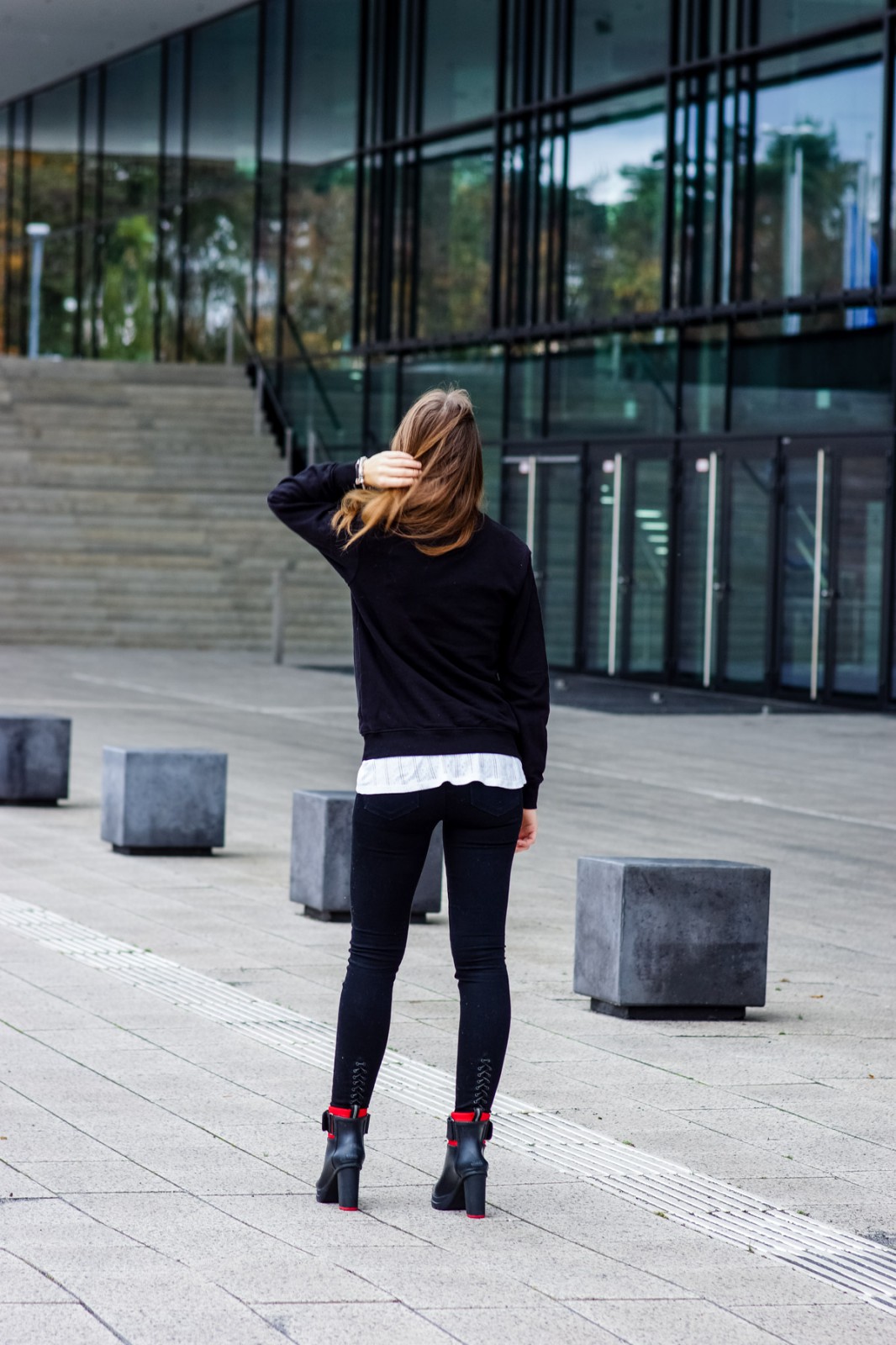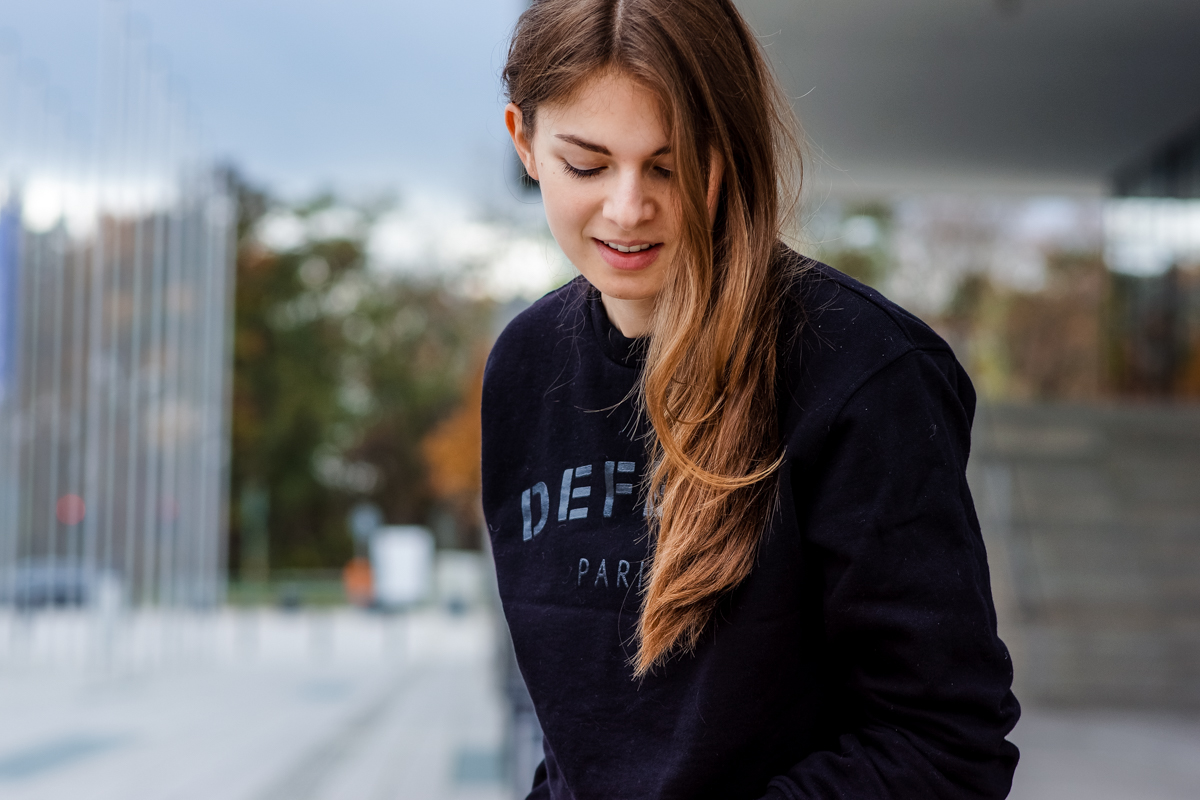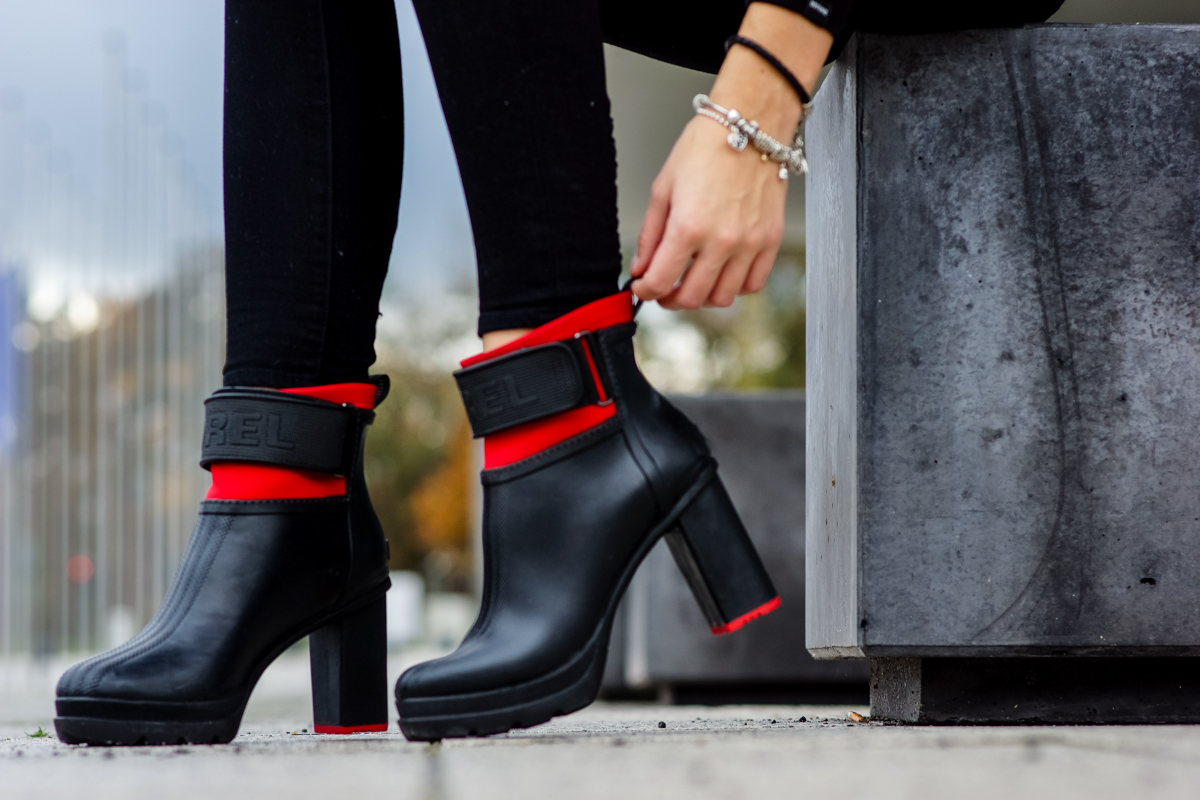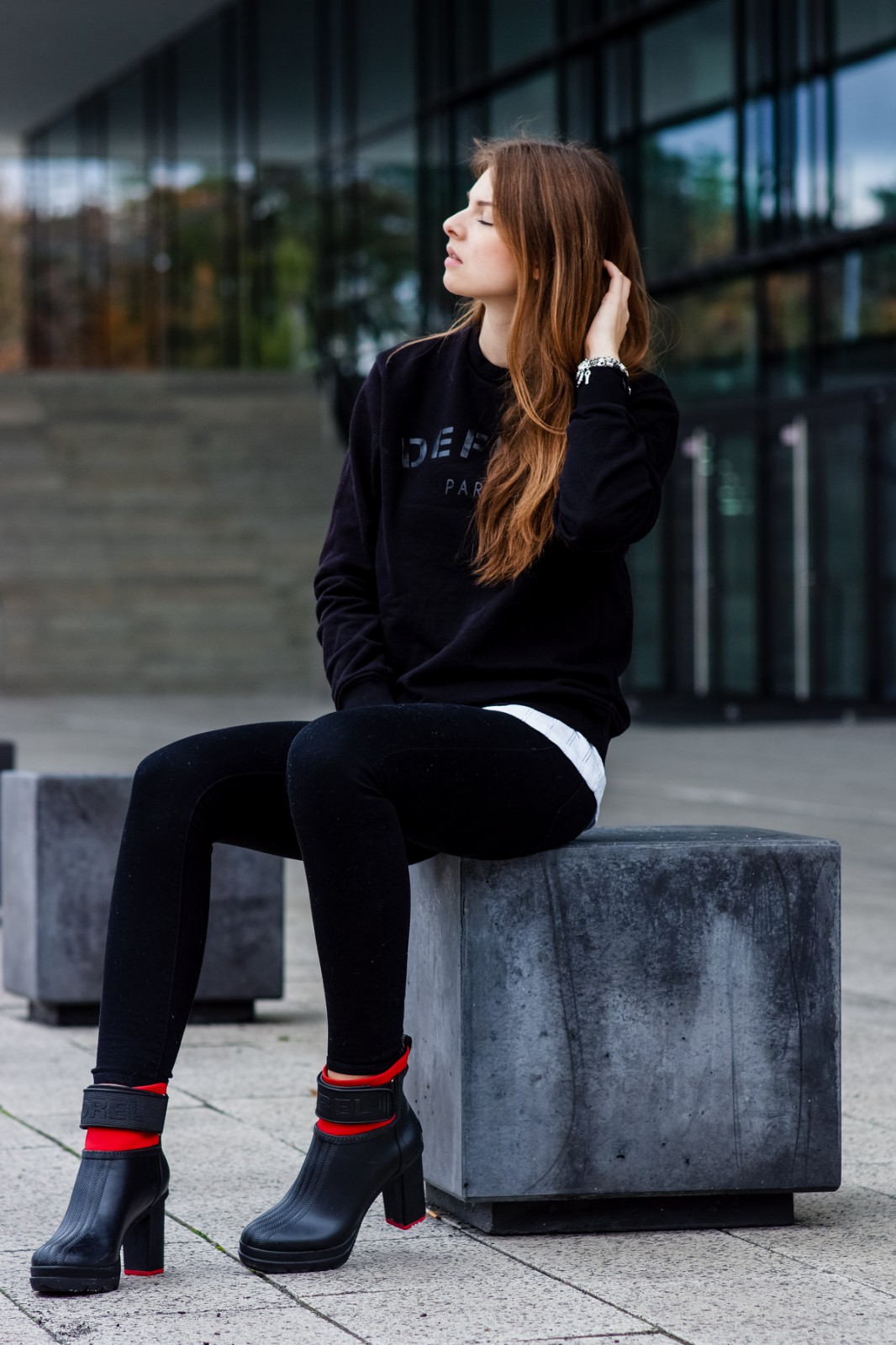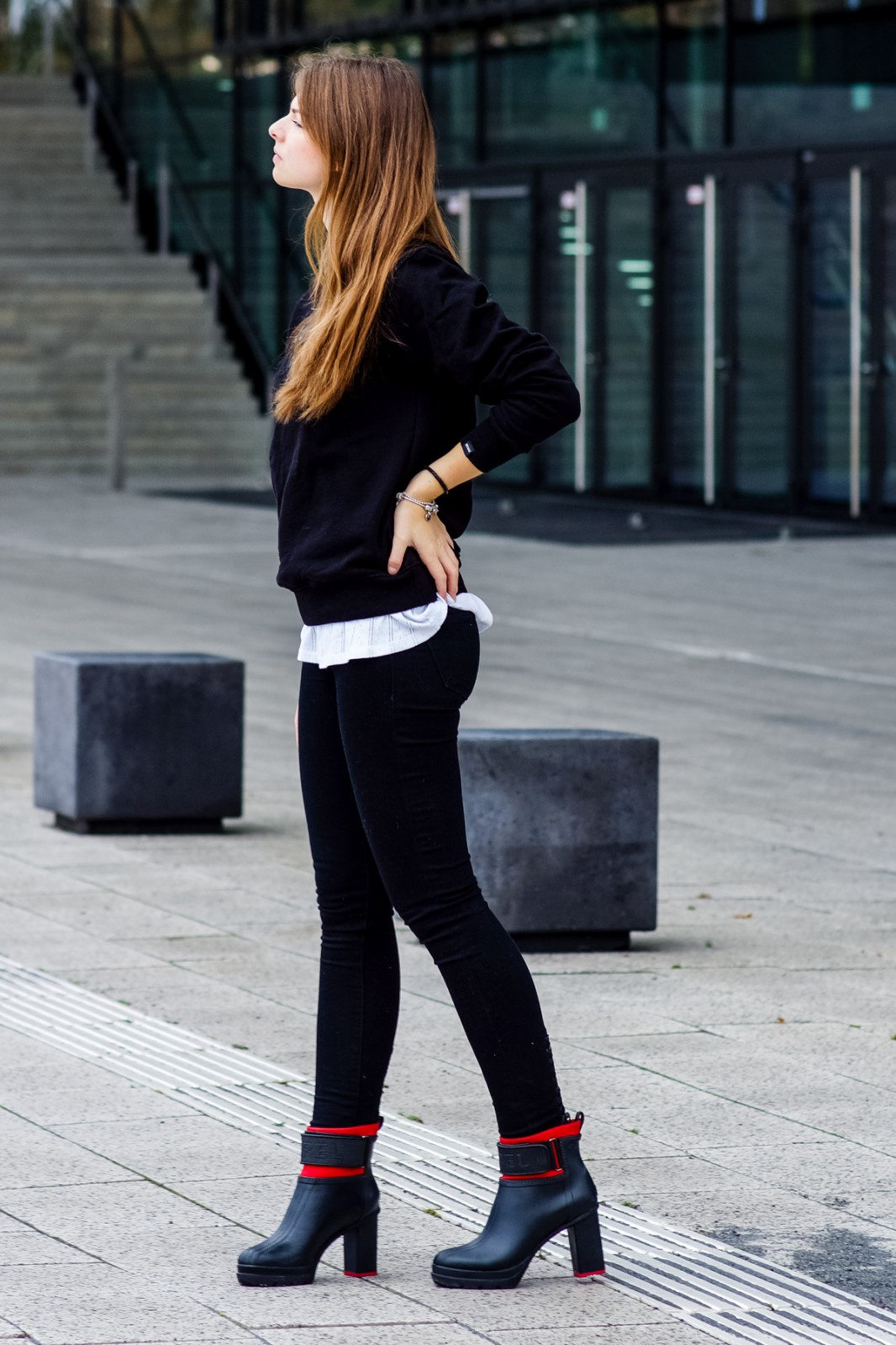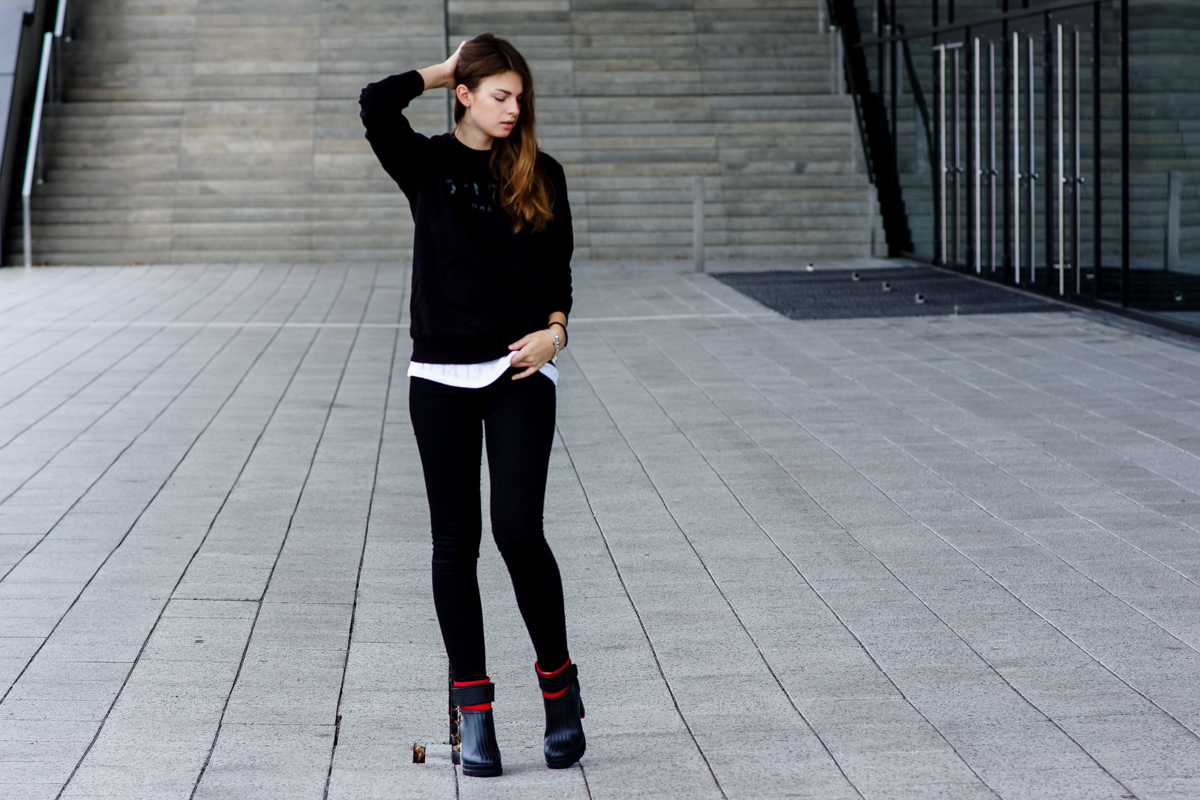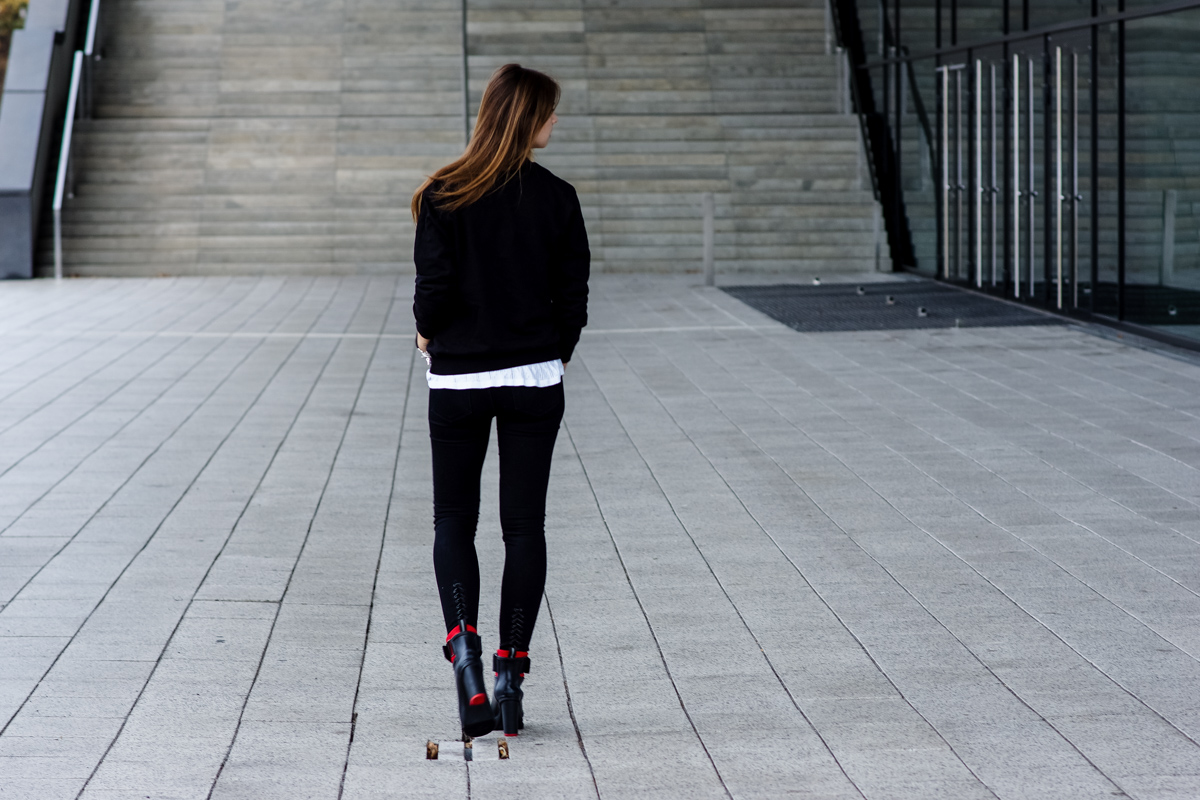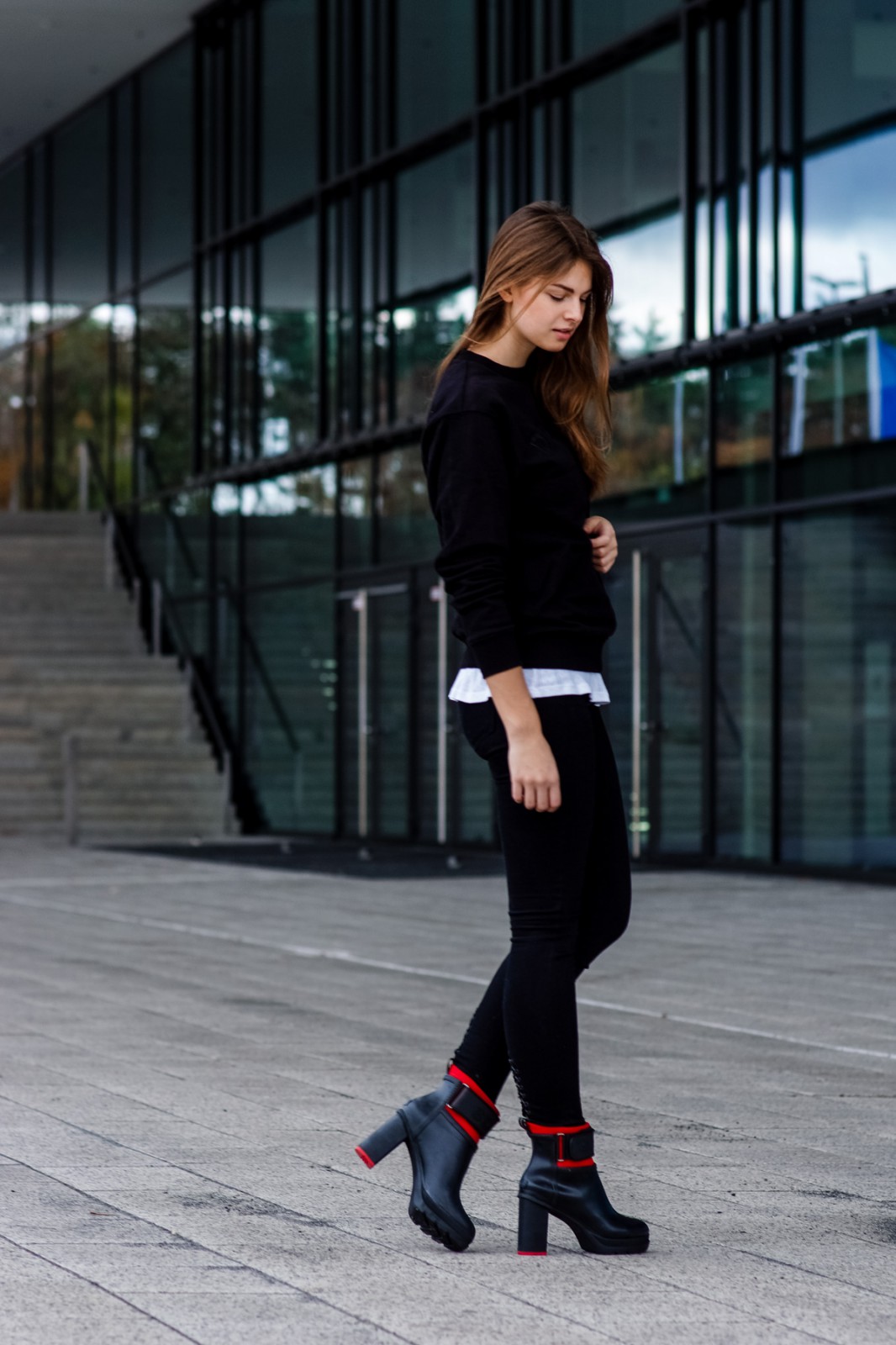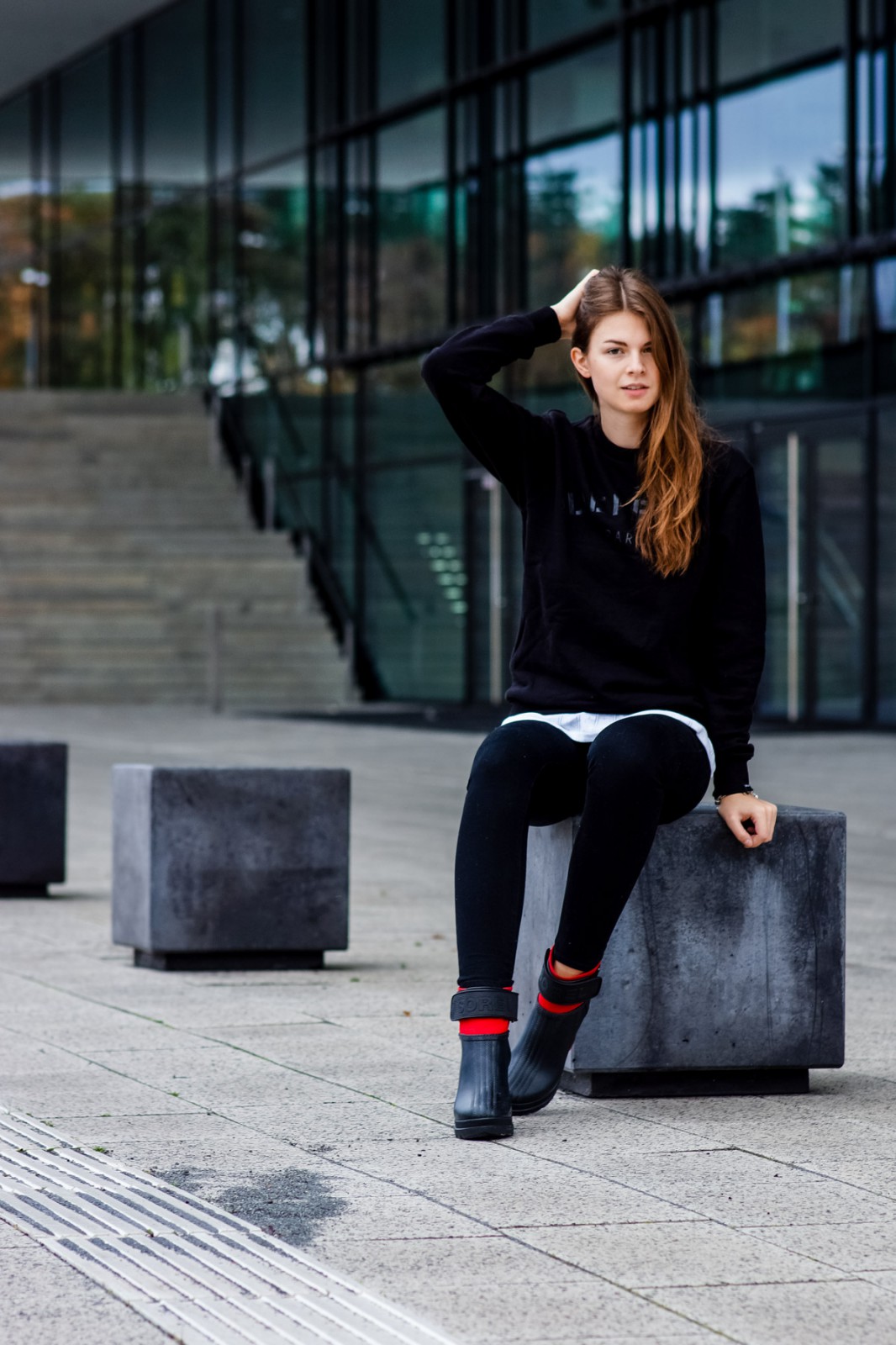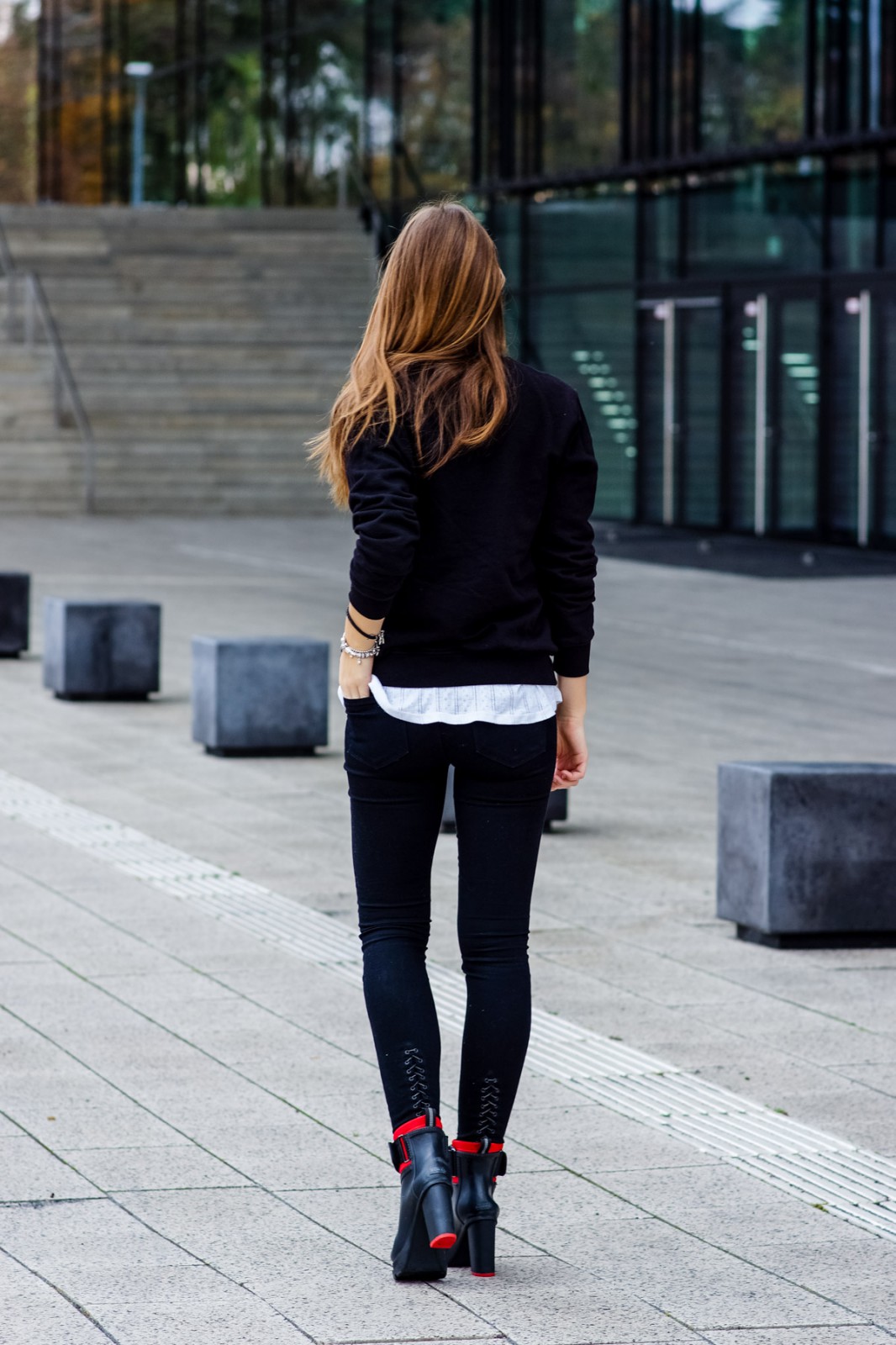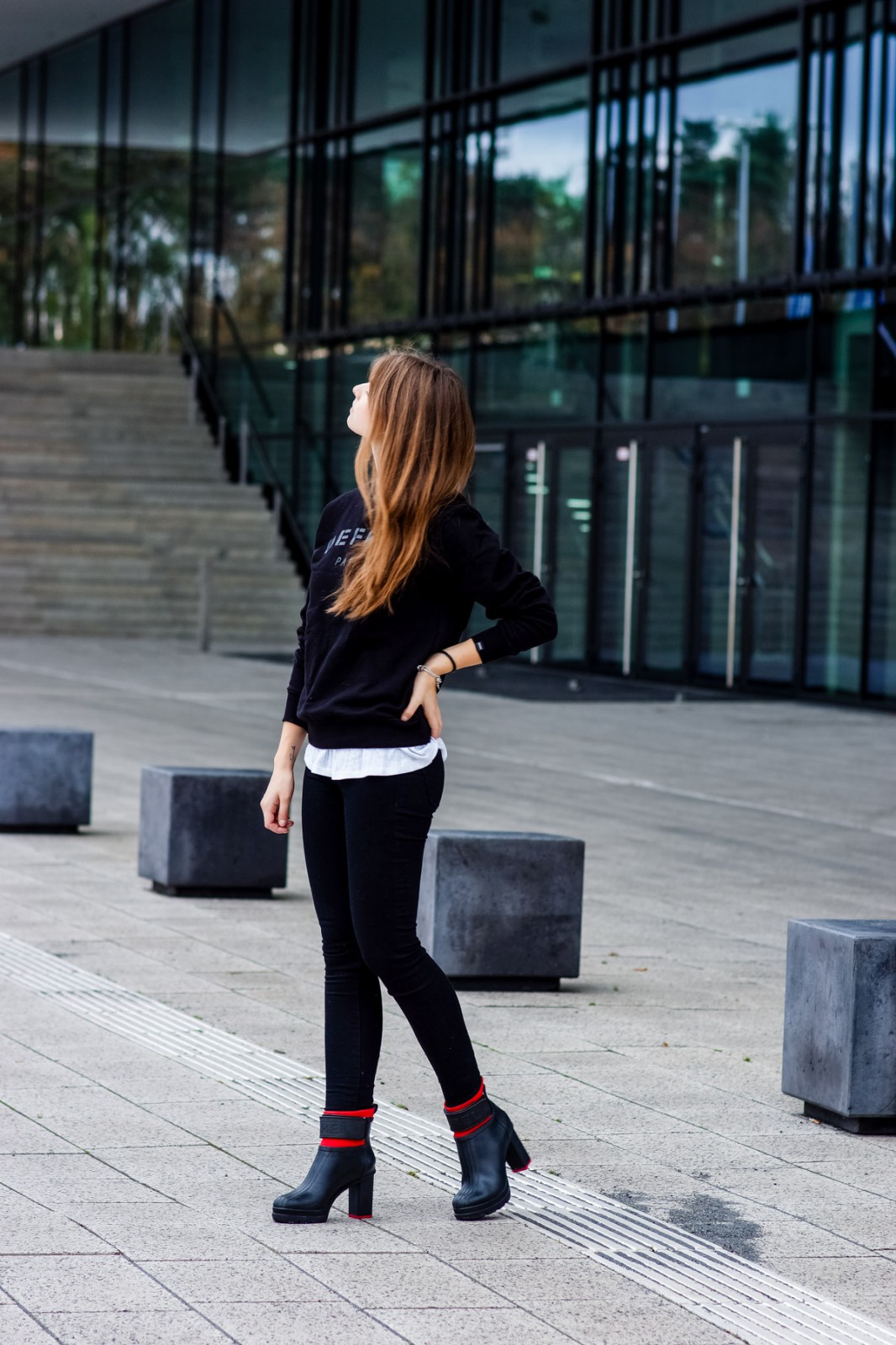 In friendly cooperation with SOREL