Here's the post about most of the shows I attended during last week's Mercedes-Benz Fashion Week Berlin. While I was preparing this post, I just realised how many shows I saw this season – the ones you can find in the following aren't all of them. When I remember right, I saw about 15 shows last week. I really enjoyed every single show. It's always interesting to see what the designers created for the upcoming season, isn't it? And you always find something they have in common. It's great to get an idea of what is coming next, so we can already start to prepare the next seasons closet 😉 Find my favourite looks of 11 of the shows I saw last week in the following.
ODEUR AW 16/17
The ODEUR AW 16/17 collection is very clean, dominated by black and white looks. The cuts are very graphic and dramatic and sometimes playful, what makes the garments everything but boring. I really enjoyed seeing the show!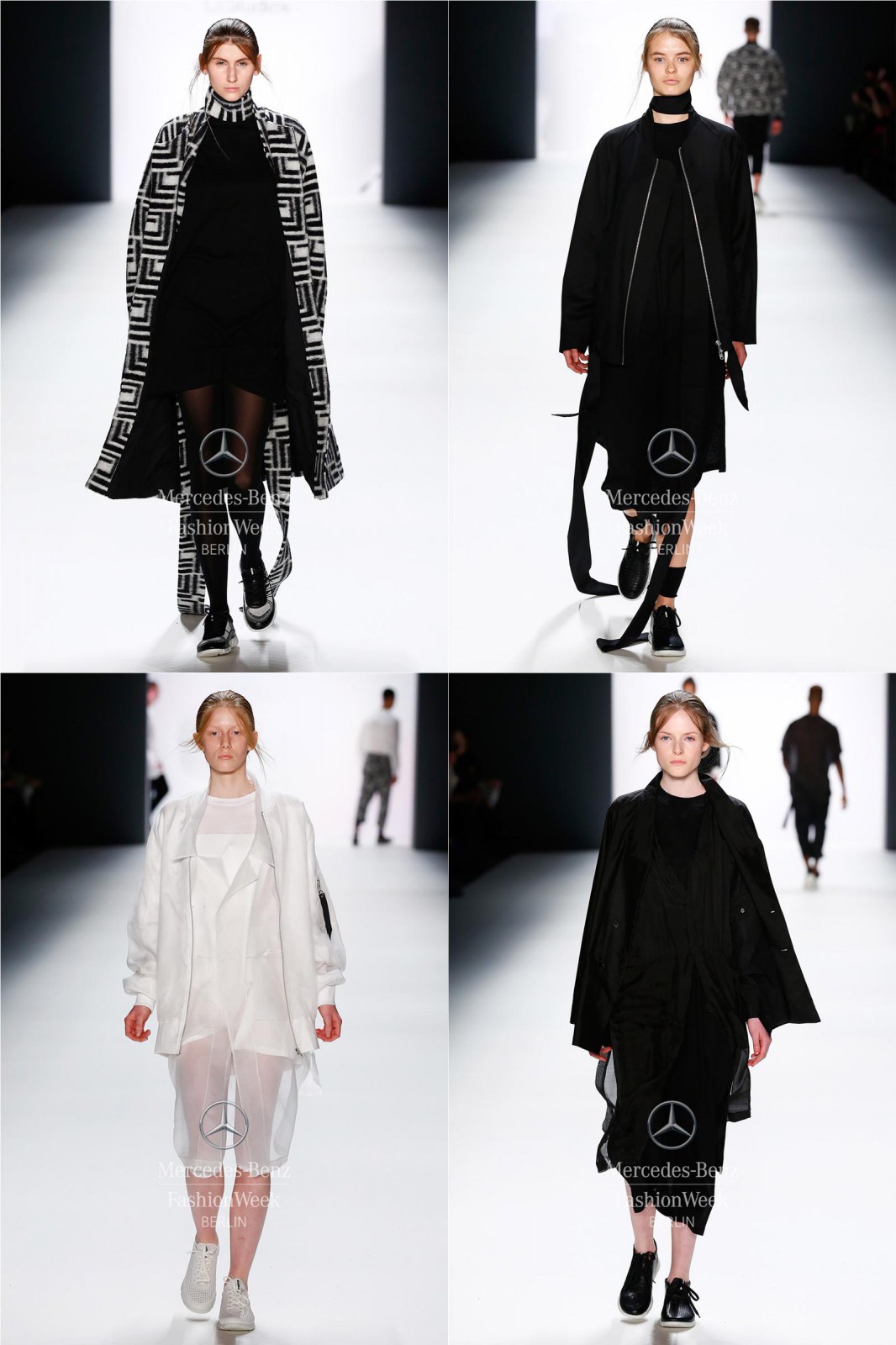 Marcel Ostertag AW 16/17
"Rain" is the name of Marcel Ostertag's AW 16/17 collection and you can find the collections name in every single piece. Some are inspired by raincoats others have raindrops prints. Once again Marcel Ostertag created a collection I would wear myself.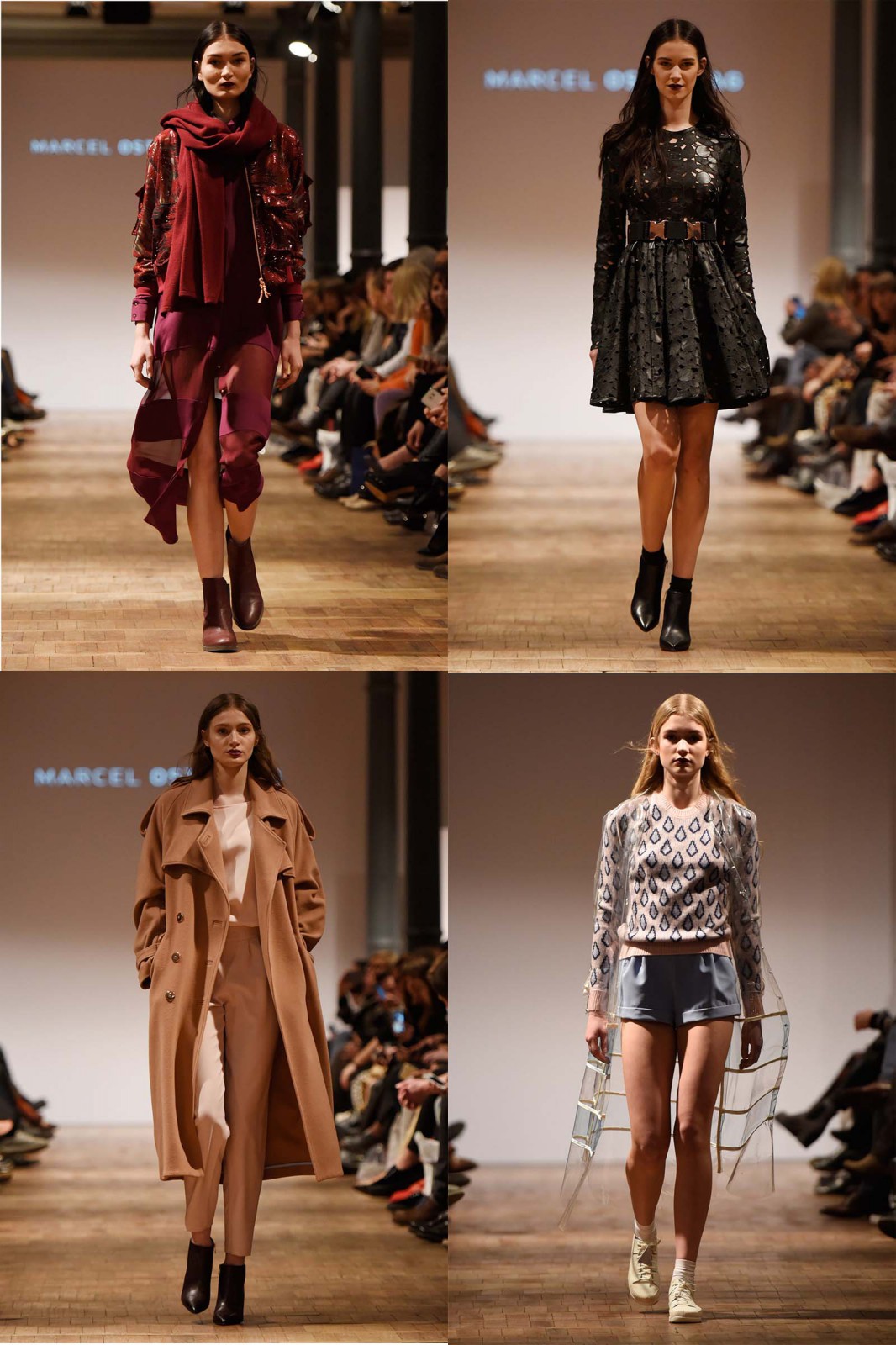 Minx by Eva Lutz AW 16/17
"Rich shades of cranberry in every tint are being mixed with winterly nuances of candy, cosmetic and caramel." The AW 16/17 collection is dominated by relaxed easy-fit pieces, a lot of basics combined with voluminous wrap looks. The colours of this collection are what I like best about it. What do you think?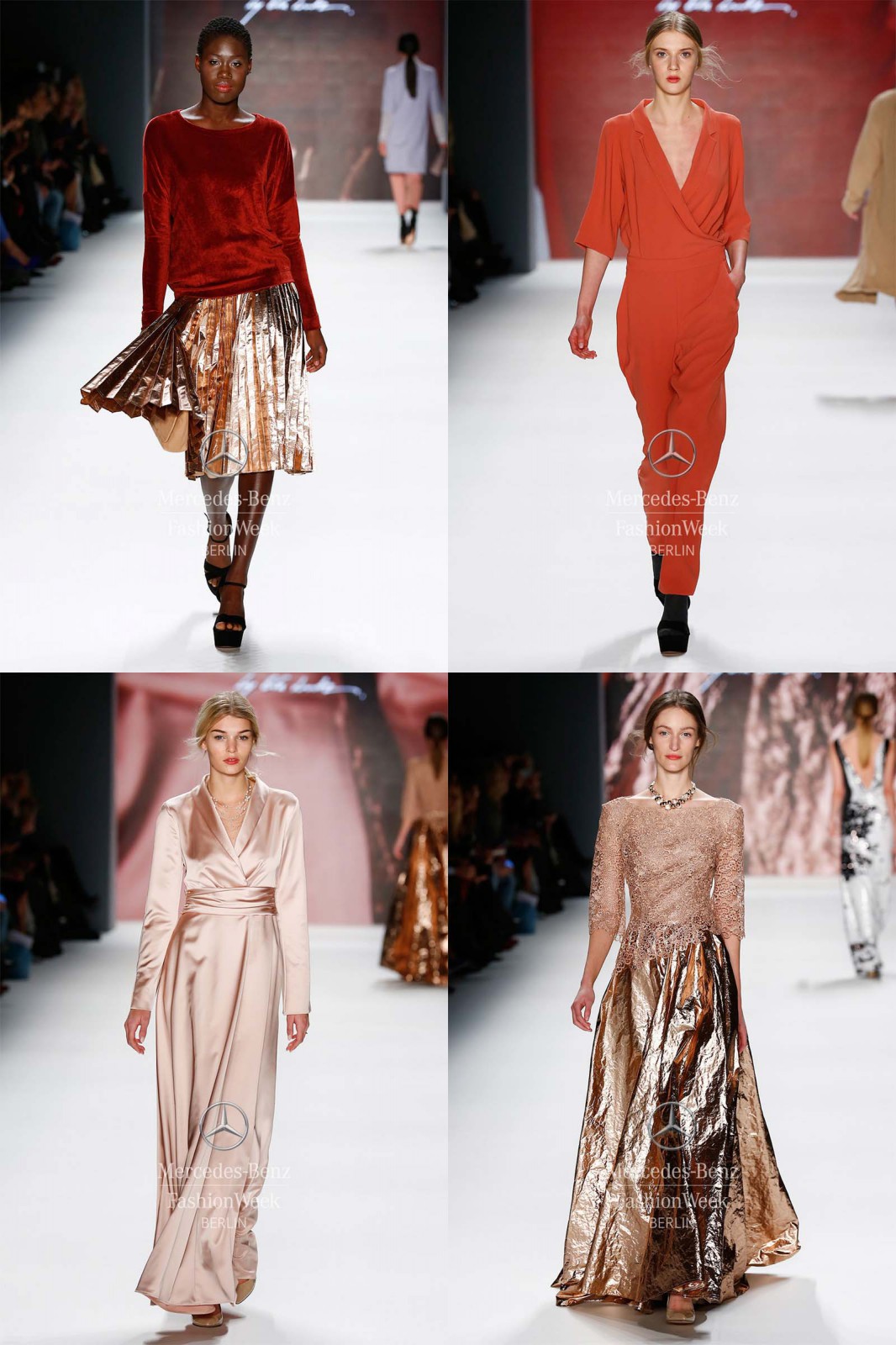 Rebekka Ruetz AW 16/17
The AW 16/17 collection called "So close, so far" is inspired by Rebekka Ruetz`s home Tyrol. You can see the inspiration in every single piece, can't you? 🙂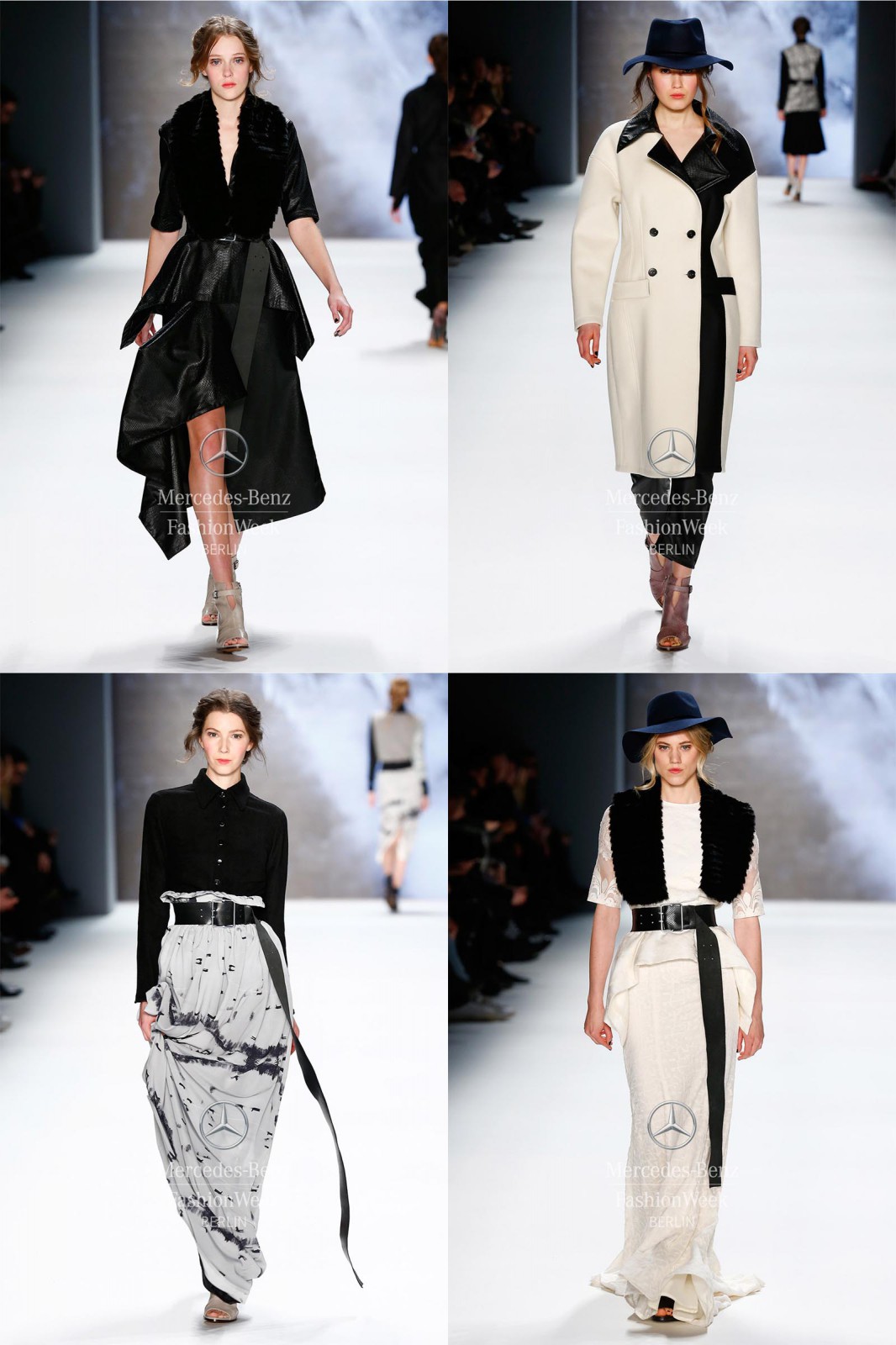 Anja Gockel AW 16/17
The AW 16/17 collection is inspired by "Suu", a Burmese freedom fighter. As always the collection is focusing on freedom and spirit, celebrating the significance of femininity and expressing one's personality. What I liked best about Anja Gockel's AW 16/17 collection are the strong colours in combination with soft fabrics.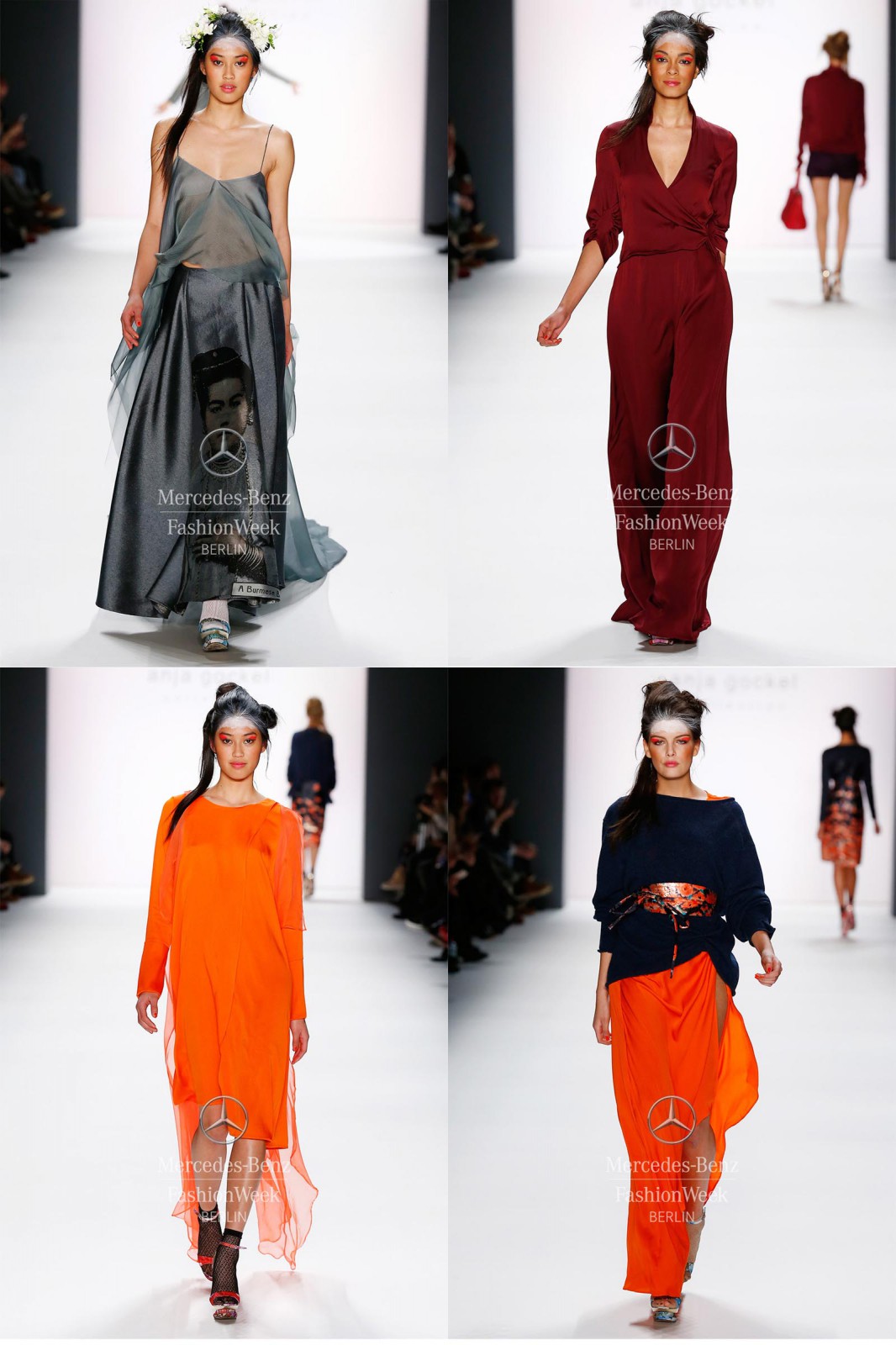 Xavi Reyes AW 16/17
The Xavi Reyes AW 16/17 show was presented by Mercedes-Benz and ELLE. It is inspired by his childhood, the "smell of dry summer, mother and grandmother sewing tablecloths in the barn of the farm".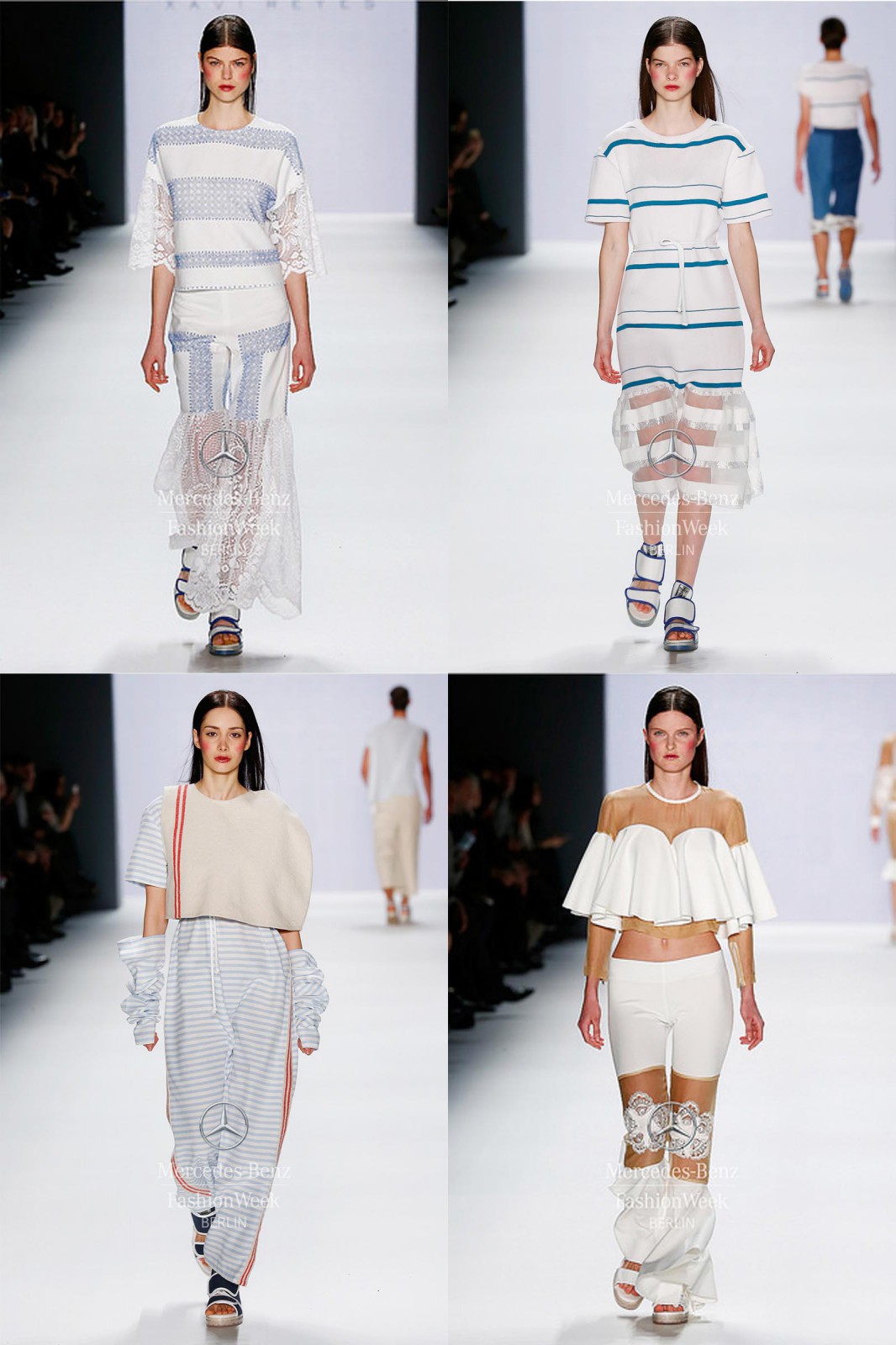 Ewa Herzog AW 16/17
It was the first time I saw the Ewa Herzog show and I really enjoyed it! The AW 16/17 collection was all about lace in combination with embroidery and special patterns such as silk or velvet. Do I have to say more? Have a look yourself: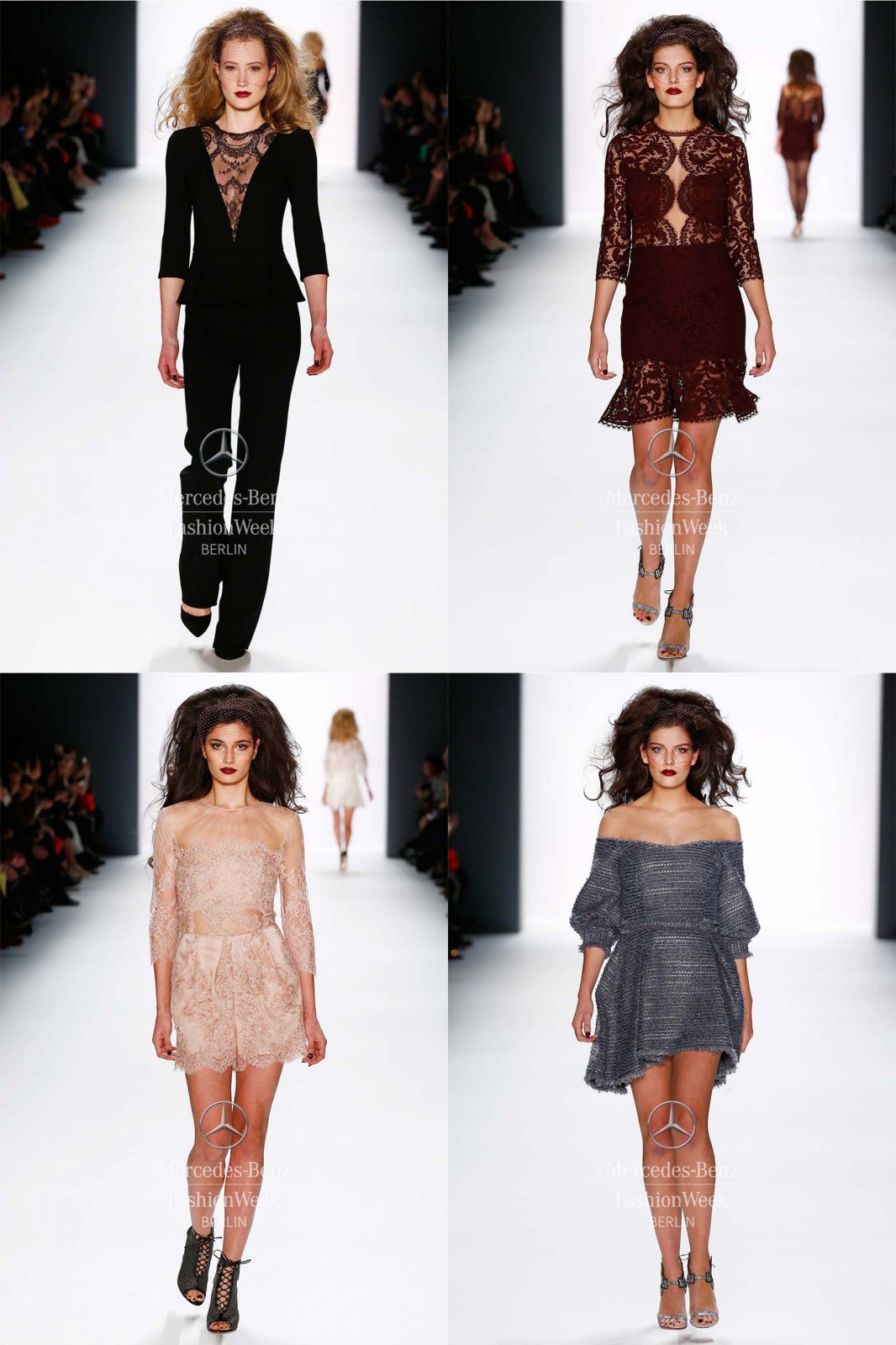 Augustin Teboul AW 16/17
I always enjoy the Augustin Teboul show. The collection is always dominated by black, this time, they added some shades of colours that are infiltrating "like a breath of optimism in a black painting". I love the biker jackets in combination with long and short dresses, all the contrasts they created.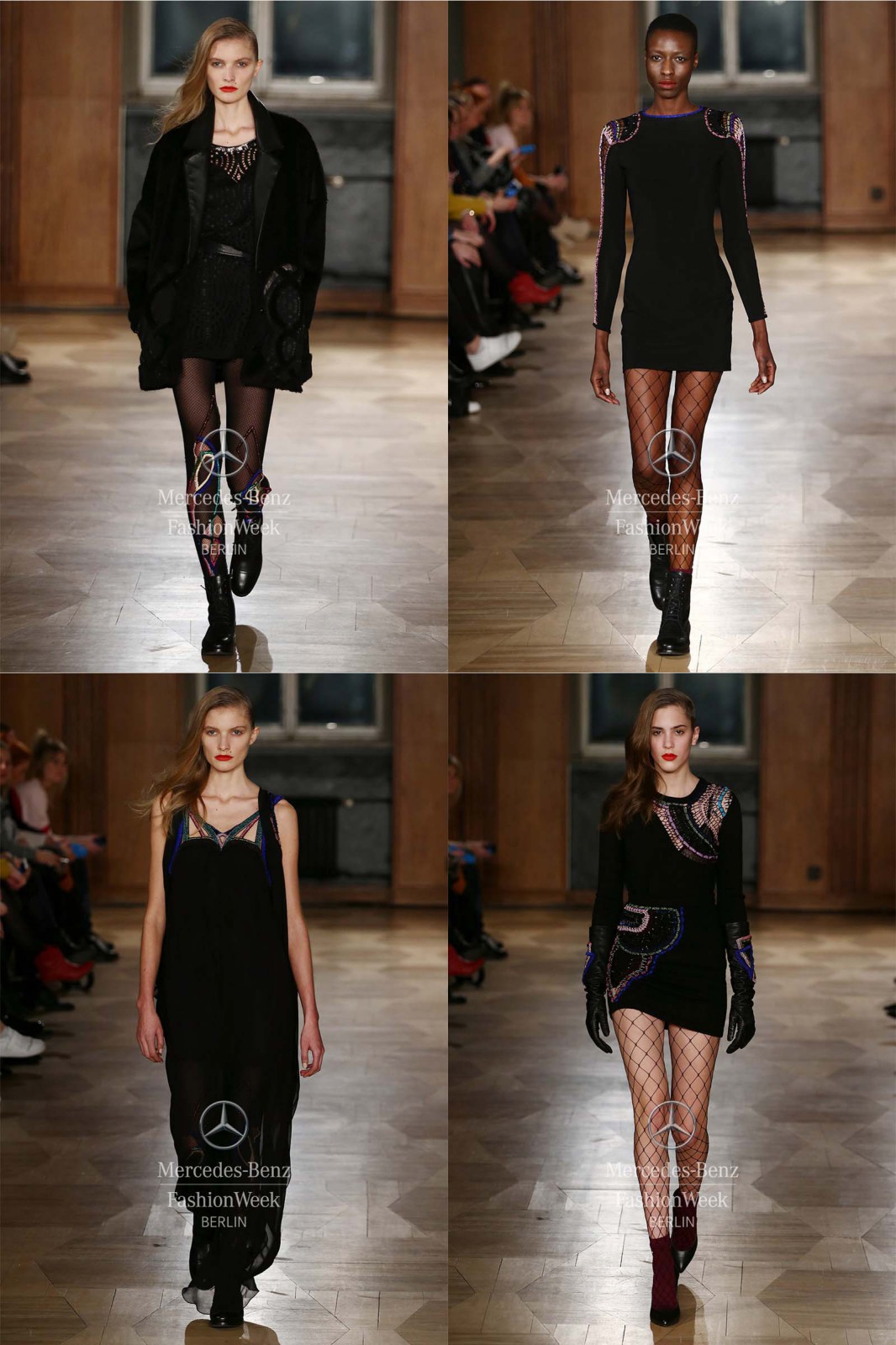 William Fan AW 16/17
I don't know why I didn't make it to the William Fan shows the past years. I always had an invitation but other shows or events I went to instead. This year I finally made it and I'm more than happy about it. See yourself and I'm sure you'll understand why: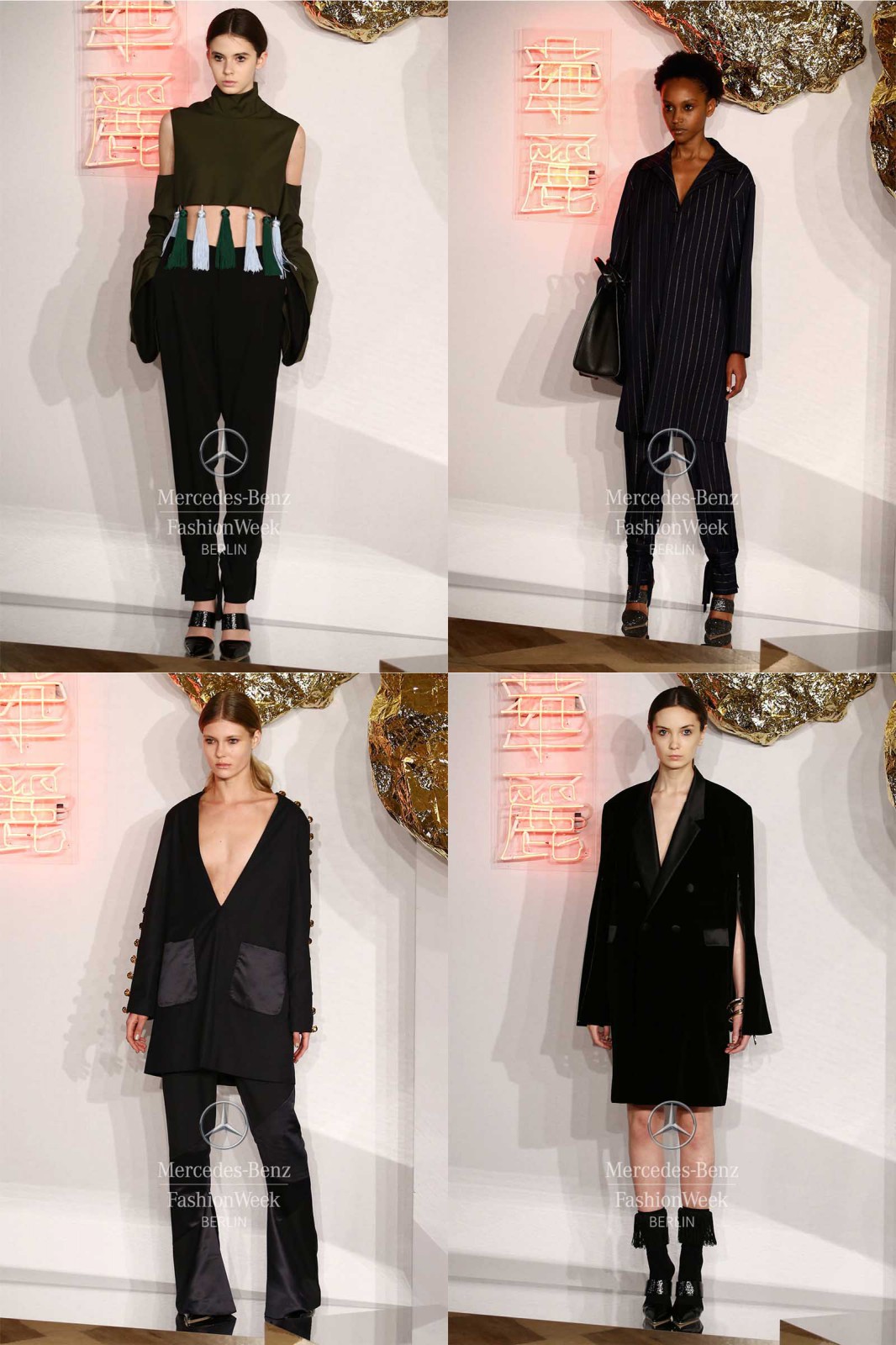 Maisonnoèe AW 16/17
It's no secret I love leather! So you'll probably understand why I was very happy to have to chance to see this collection during MBFWB. The AW 16/17 collection is a "very personal and expressive presentation of the designer Sophie Böhmert".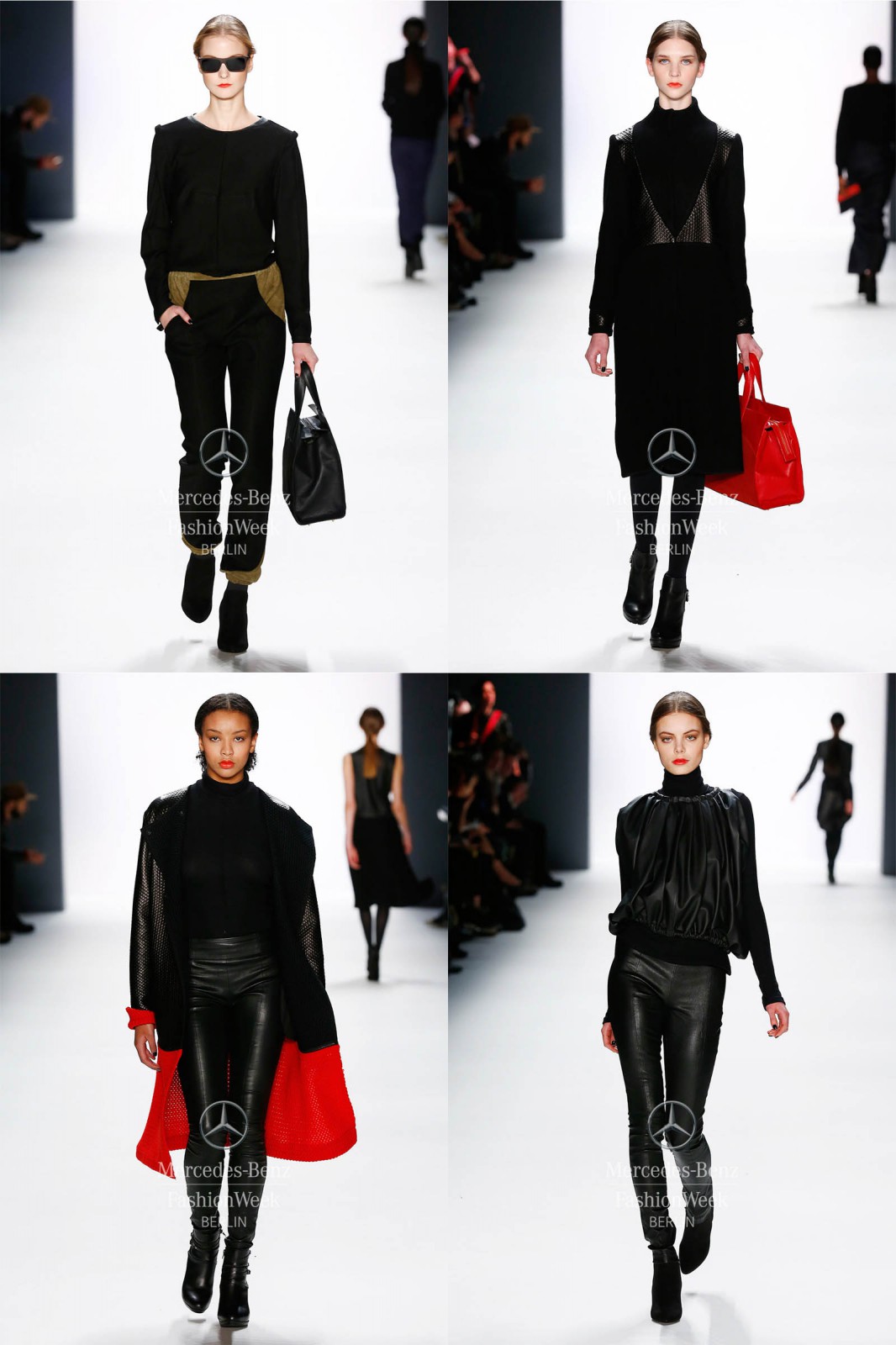 Anne Gorke AW 16/17
The Anne Gorke AW 16/17 show was one of my favourites. It's always so much fun seeing the models partying on the runway; I love the positive atmosphere and ease. The Anne Gorke collection is inspired by Indian summers, it "inflames greed for radiant colours and flowing materials". The collection is 100 percent eco-friendly and 100 percent made in Europe.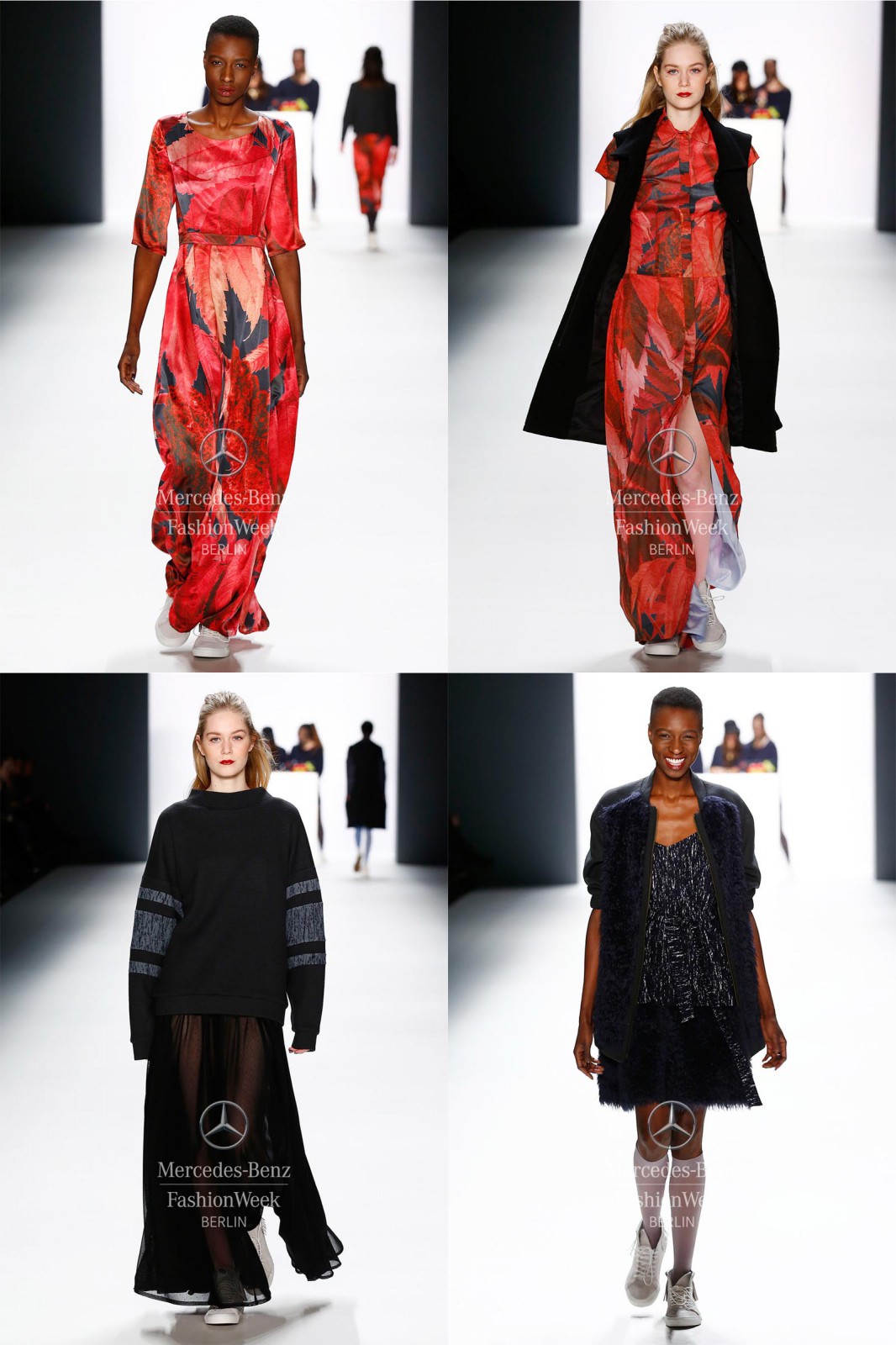 Photo source: Mercedes-Benz Fashion Week Berlin