Good morning and happy weekend! As you already might know I'm spending the day at the Kids Parade Berlin customizing some nice bags. If you're around you should stop by and say hi! 🙂
But since I didn't share a lot of outfits lately, I wanted to show you a look I wore a few days ago. After some colder days, the temperature climbed to over 20°C again, so that I was able to wear this beautiful dress – another one I received from Oasap the other day.
What I like about my new Leopard Dress? It's fabric, colour and shape! Green isn't a colour I wear often, but I like it on this dress. What do you think? Do you like my new dress? What do you think about the whole look?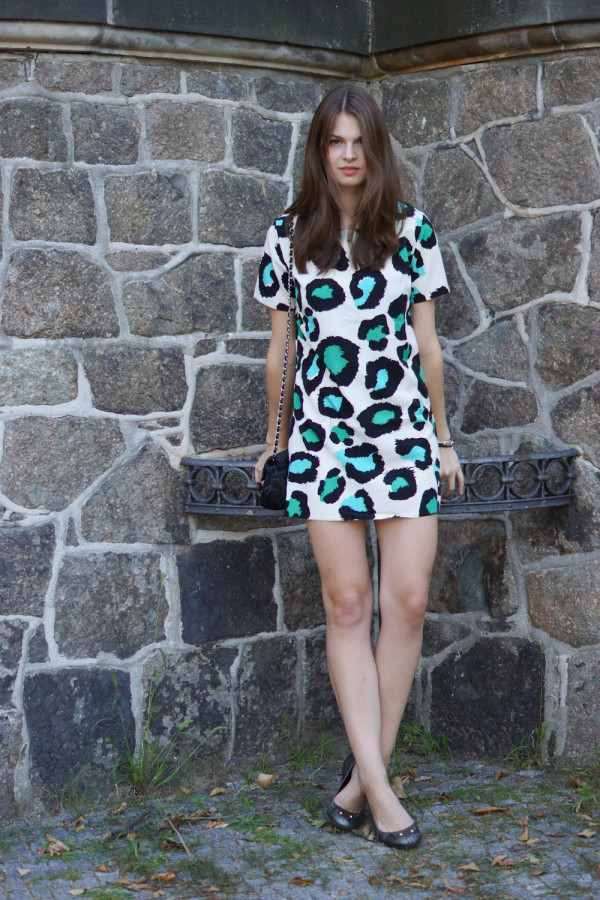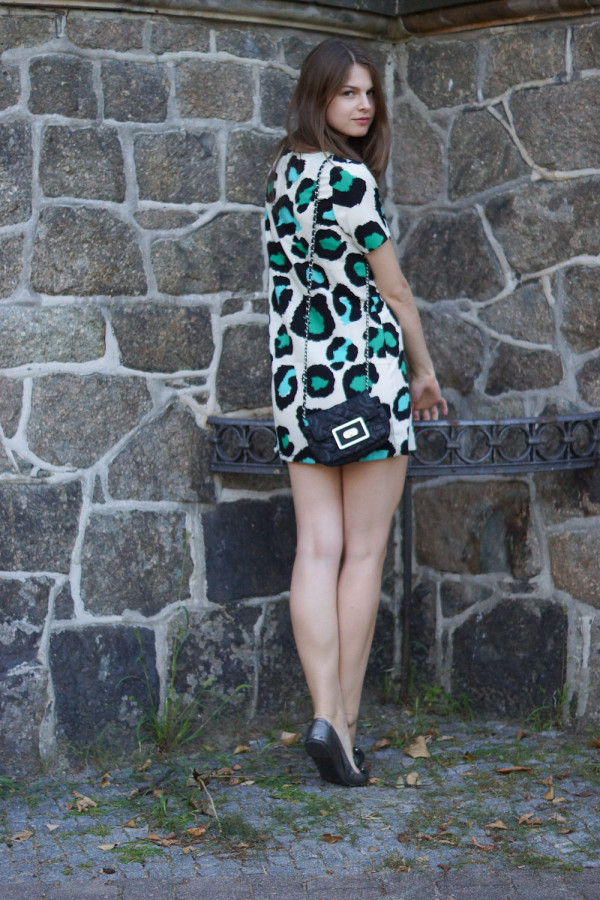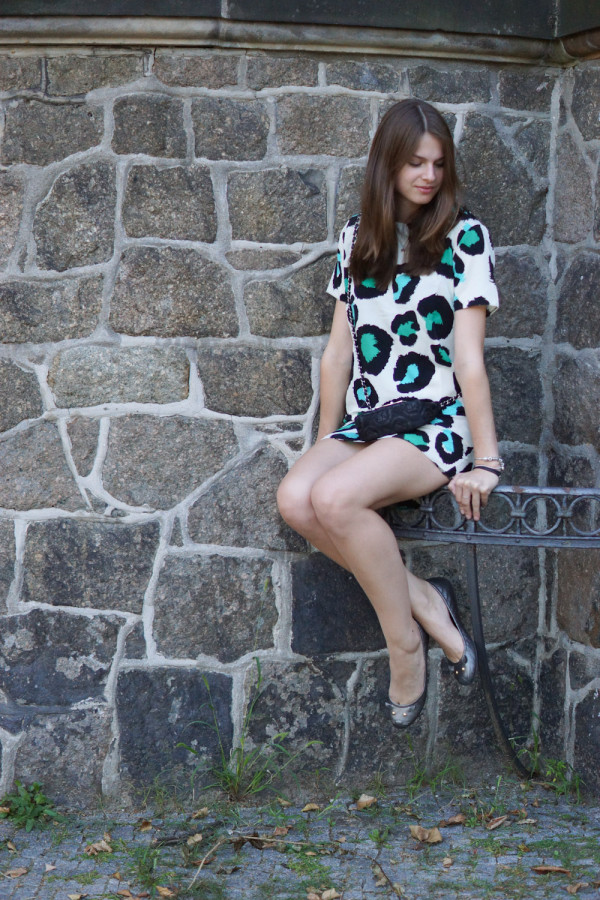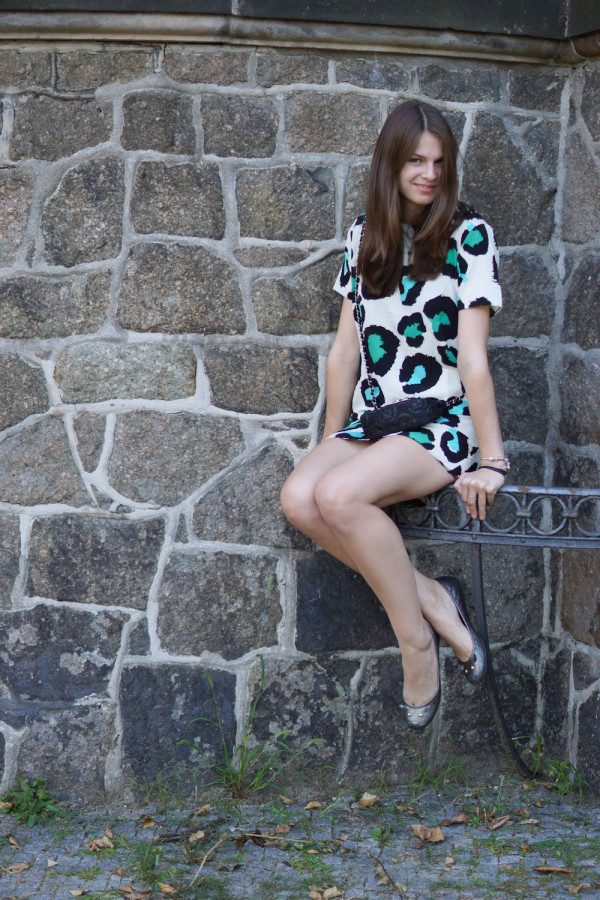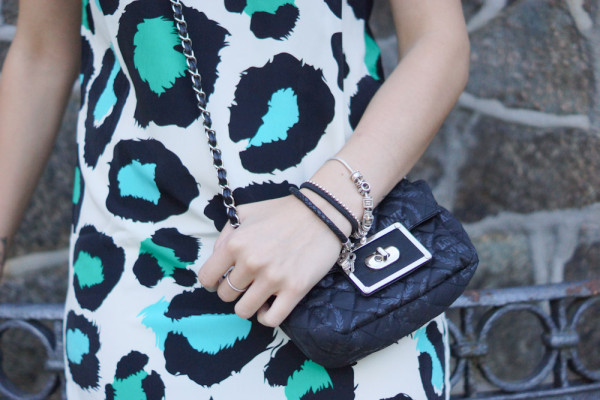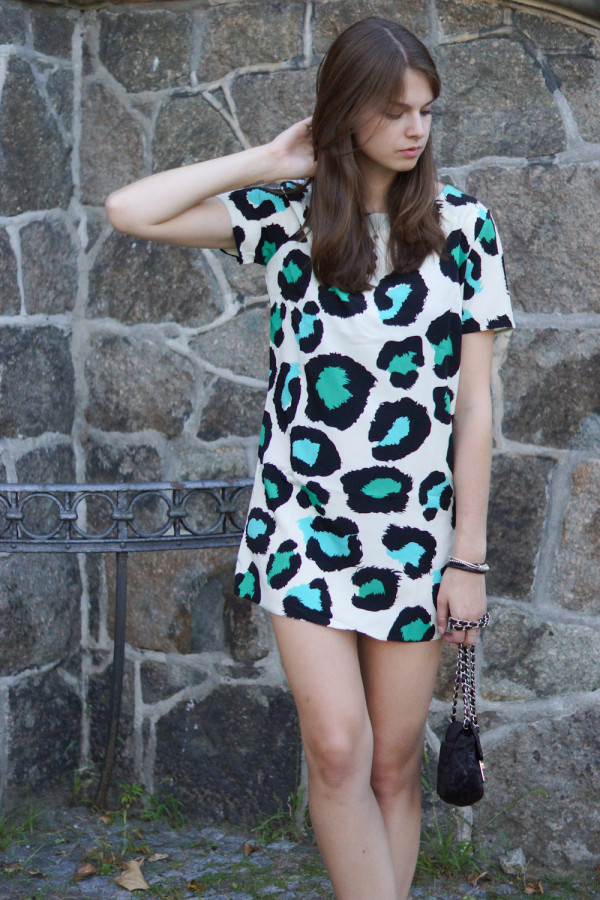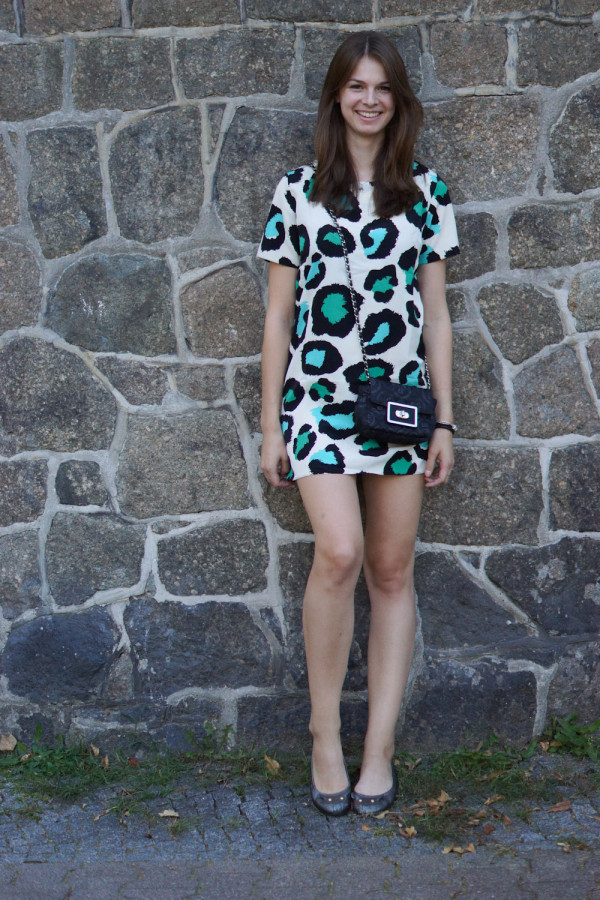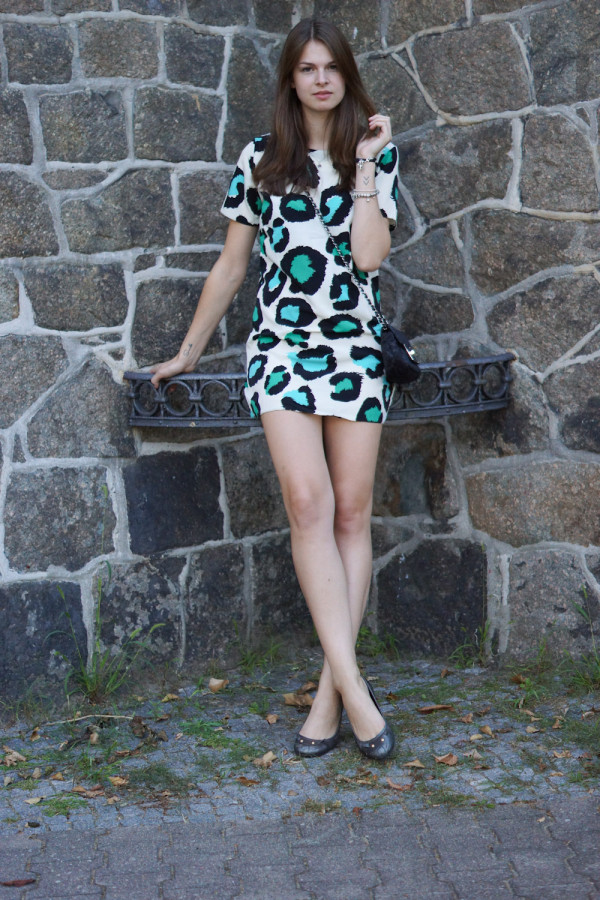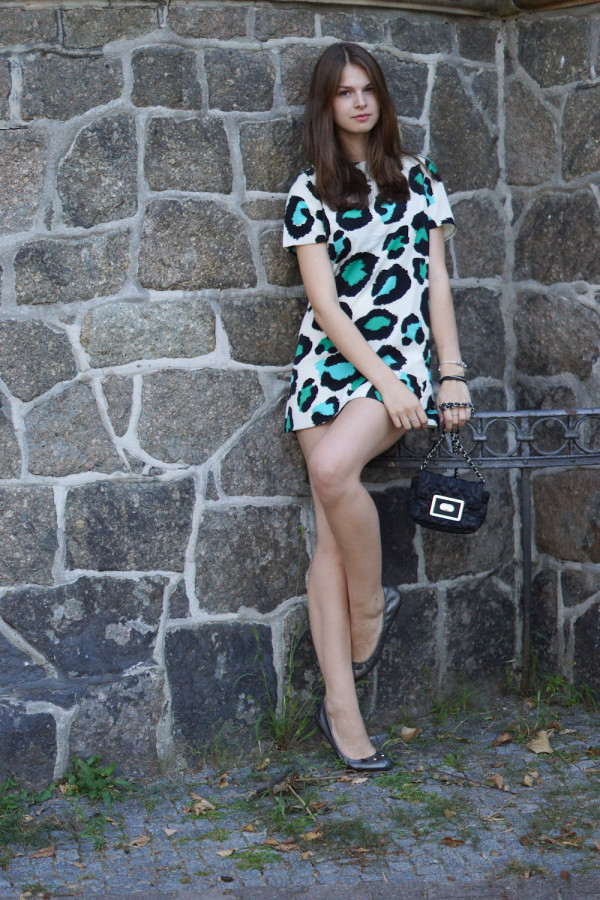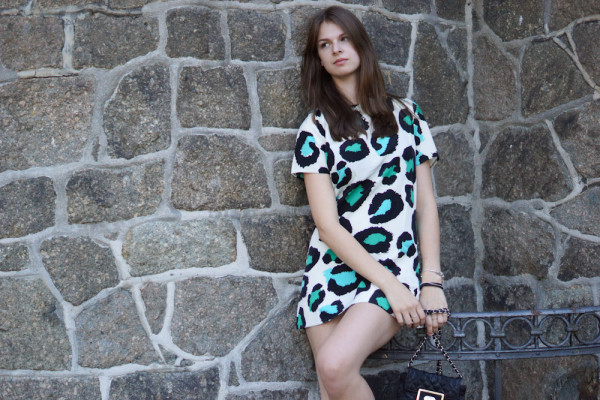 Outfit Details: