I wish you a wonderful weekend peeps! <3 Time to enjoy these two days off and doing all the things we didn't do during the week and, of course, to relax a lot! Do you have any special plans? I don't know what I'll do today and tomorrow, but one thing is for sure: I'll take some new outfit pictures for you! Maybe I'll go shopping, because I need new sweaters and definitely new scarves - I just recognized I was wearing the same scarf the last three outfit posts.. ups! Well, so much for that. What about starting this weekend with a new outfit post? It's one of my favourite looks we shot during the last weeks, and I hope you'll like it as well:
Pepe Jeans Custom Studio: Customized Denim Jacket
As you probably already know, I love everything customized. I've never been a fan of wearing the things everyone is wearing, so customization is the best and easiest way to transform something common into something more unique and individual. I'm sure you can imagine how happy I was when Pepe Jeans asked me to visit their store in Berlin to create my own customized denim jacket. The best: you can do it as well! Some of the Pepe Jeans London stores offer a new customization service: the Custom Studio. This enables you to customise your denim piece from Pepe Jeans. It's pretty easy, and you can choose between four different kinds of customization – or do all of them:
Laser Print
That's what you can see on the back and front of my denim jacket: the world map, "adventure" and my logo are made with laser print. You can choose everything you want: a picture, writings, a sign… almost everything is possible.
Buttons and Studs
Add some buttons and studs just as I did at the front of the denim jacket. You can choose between several styles and add them wherever you want. Some parts may be not possible when the fabric is too thick or when this part has more than one layer.
Brushing
You want your denim piece to look used? No problem! I don't have a destroyed look yet, but I think I'll add some cuts and rifts.
Colour
This is another kind of customization I didn't choose. I wanted to keep it simple, but if you want to add some colour, you should definitely take advantage of this service. 🙂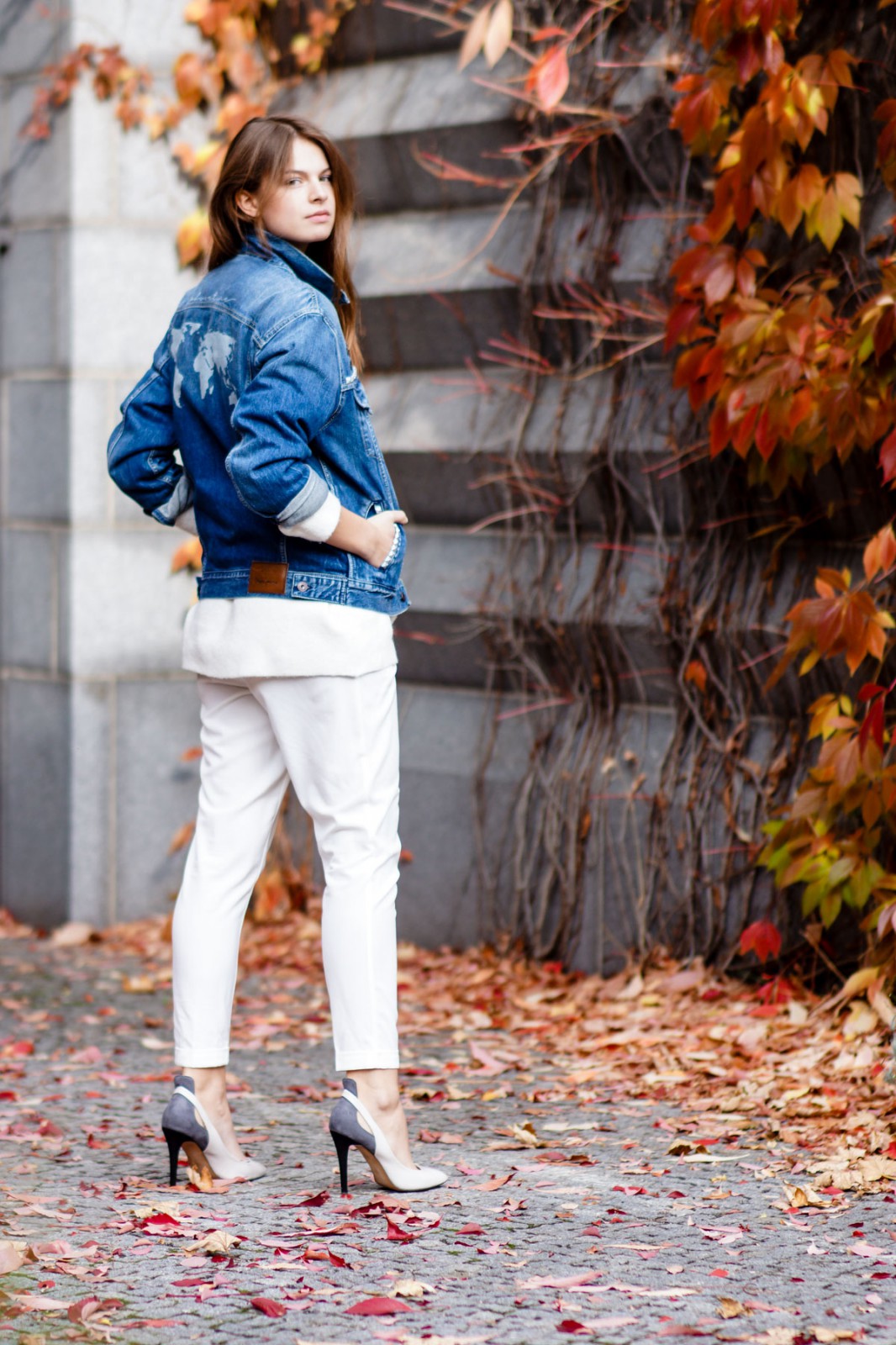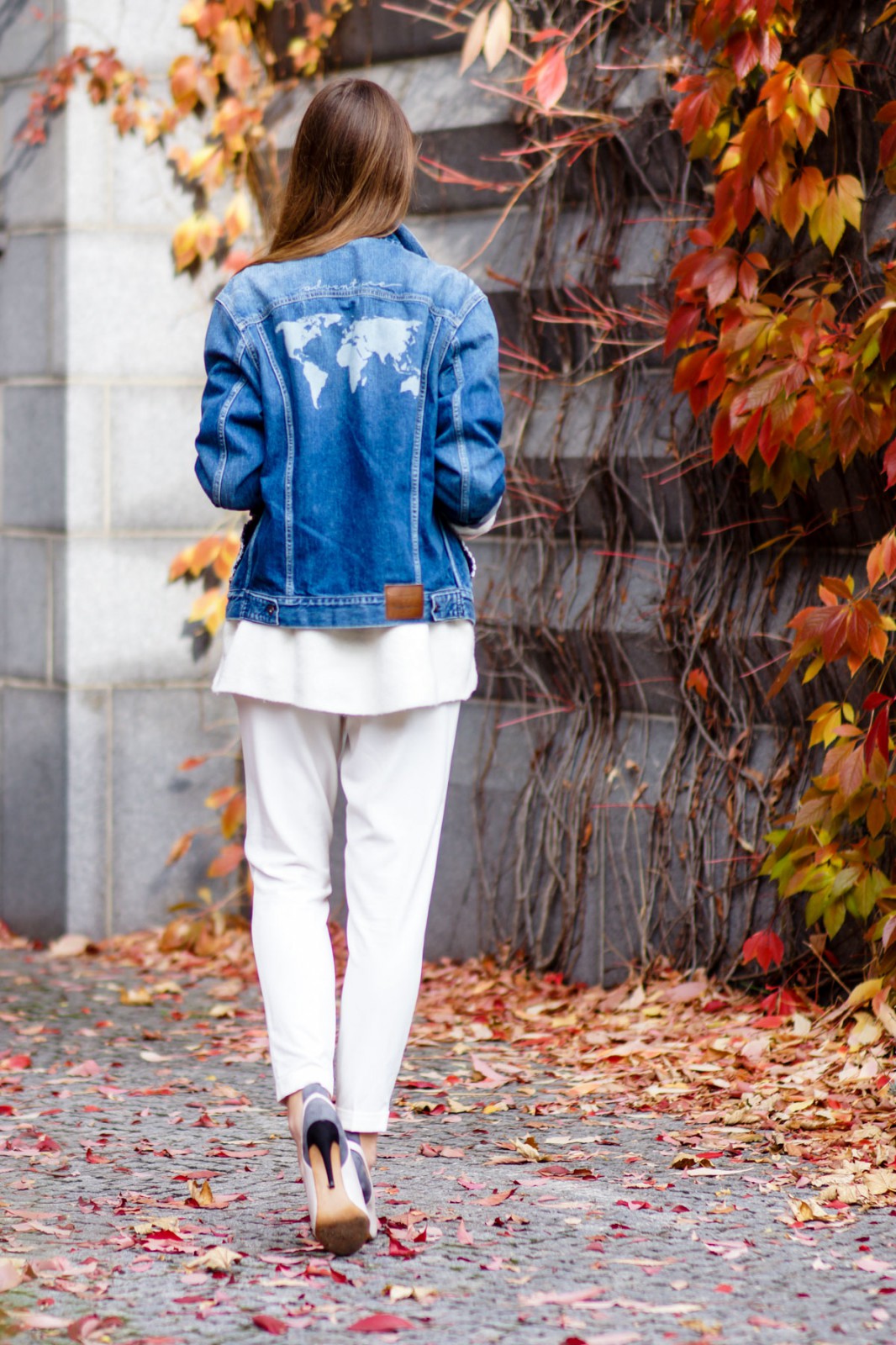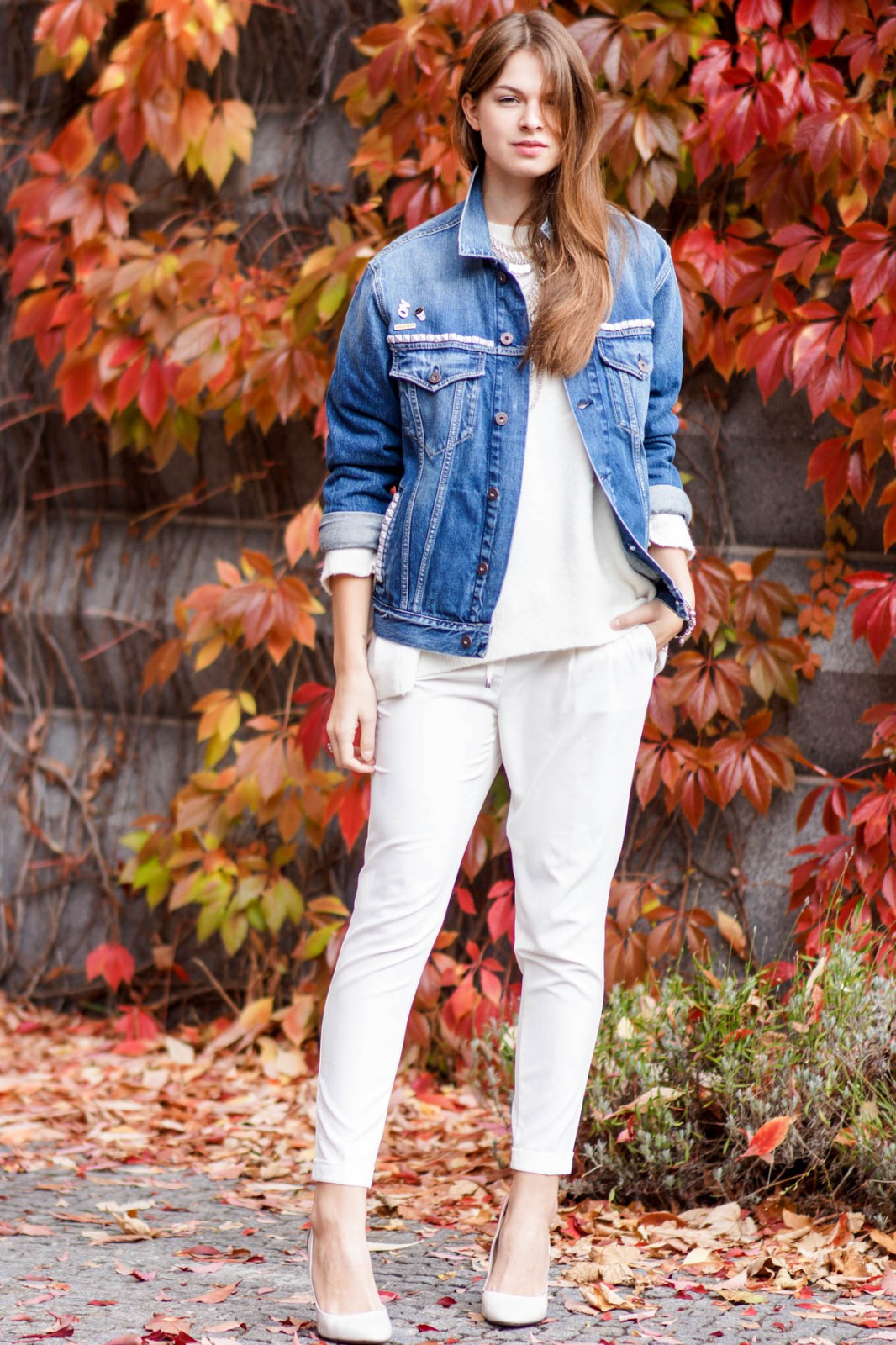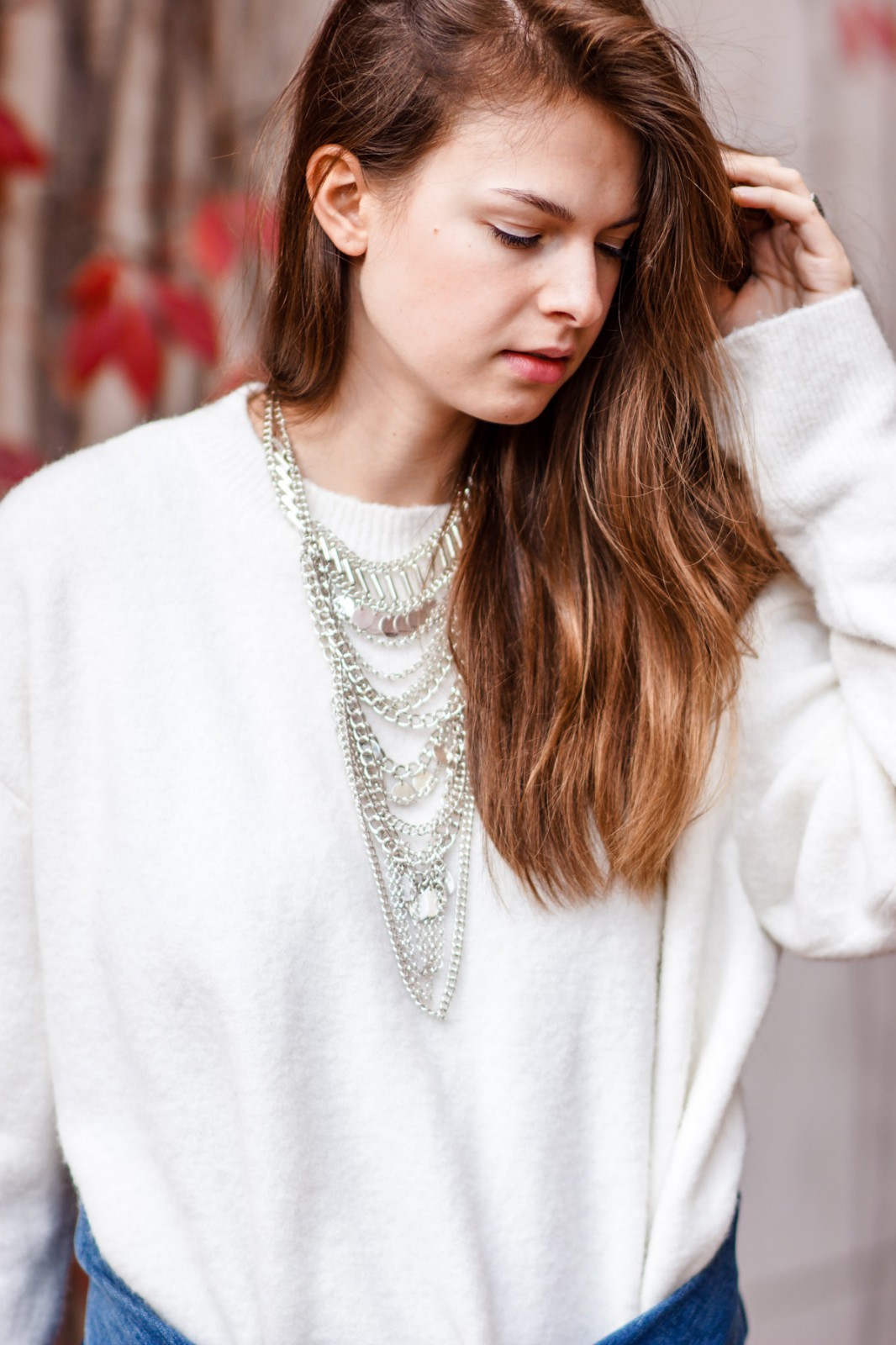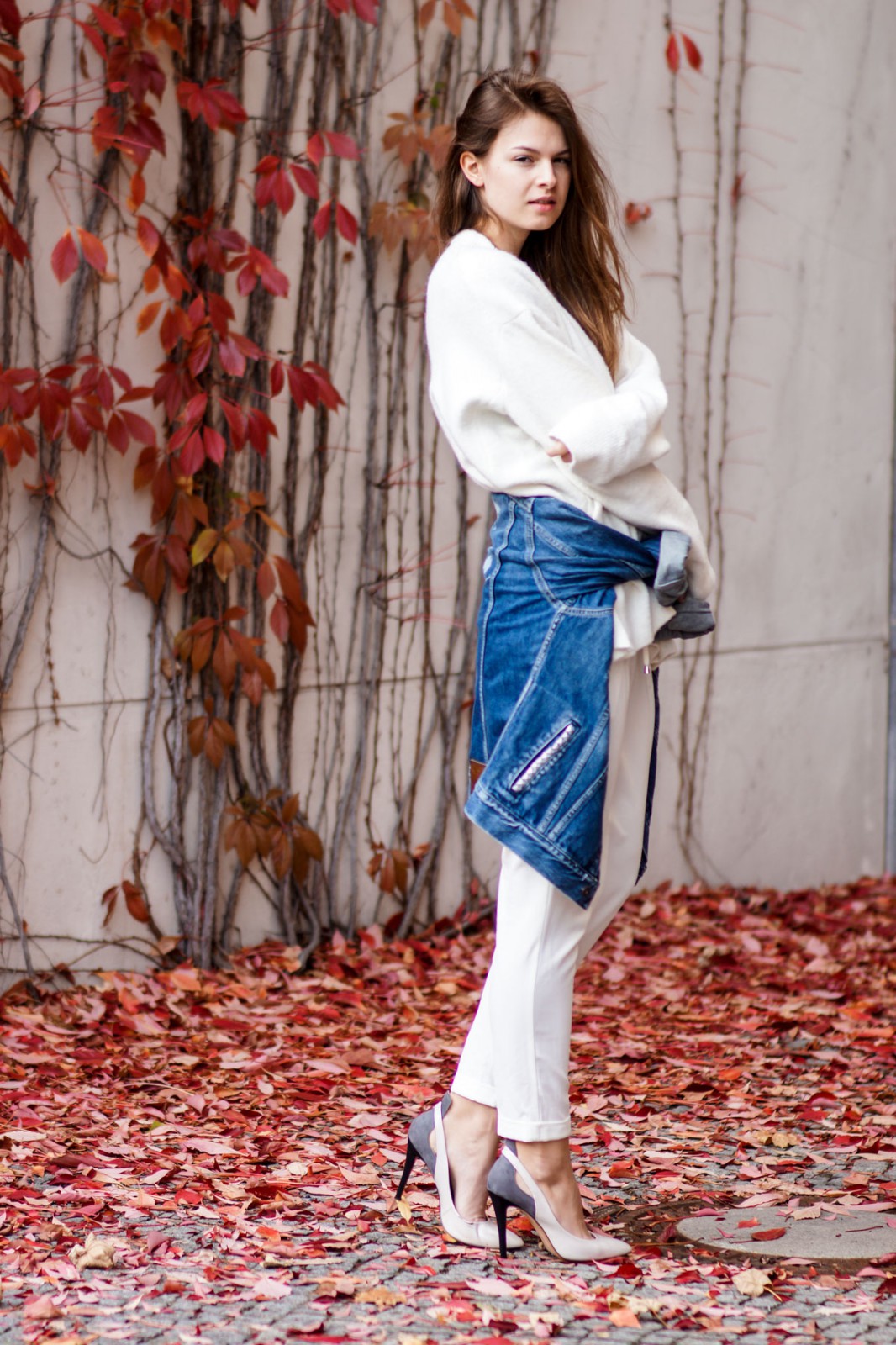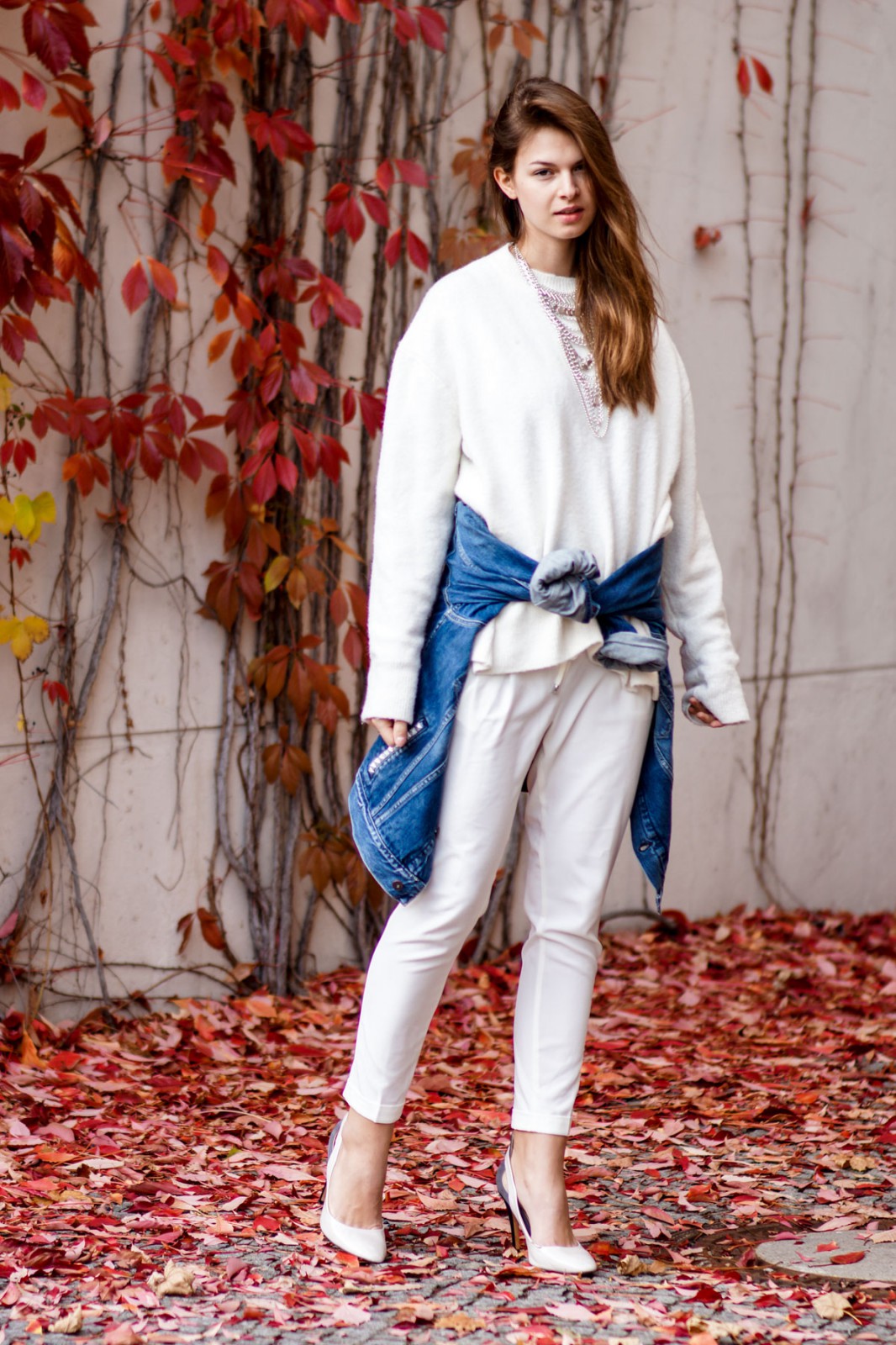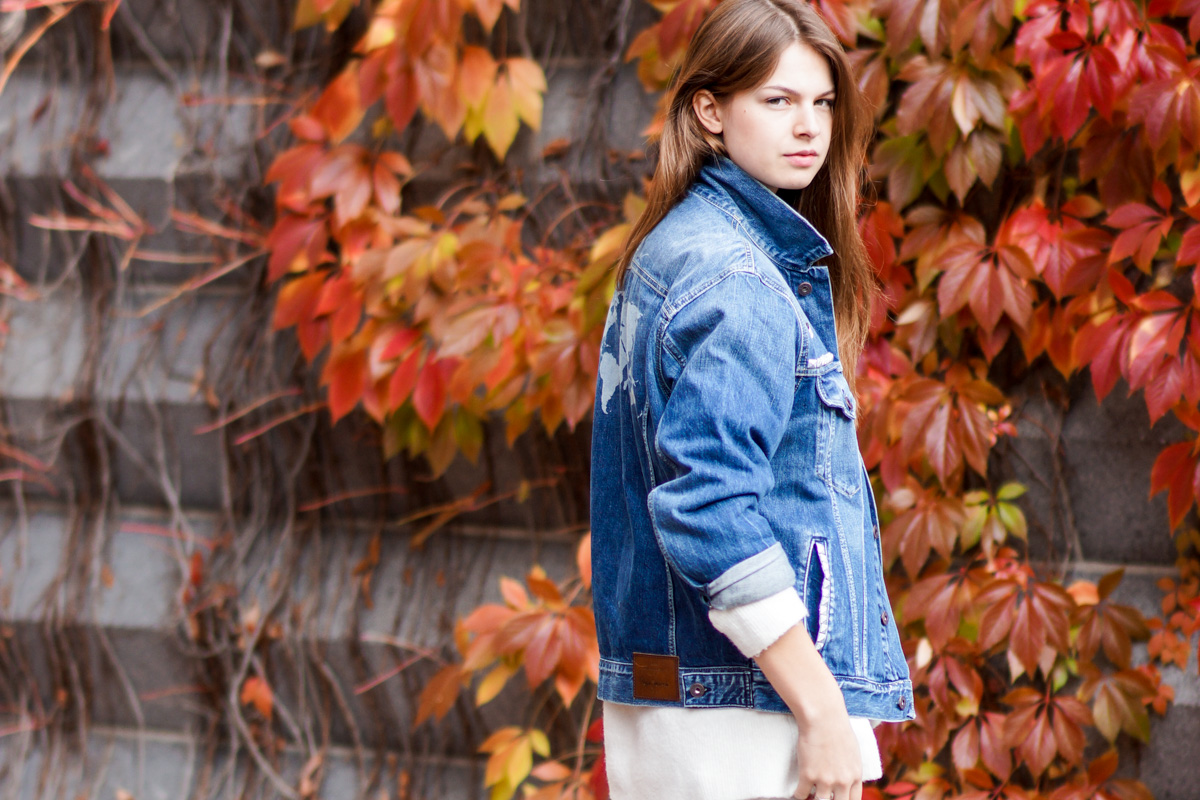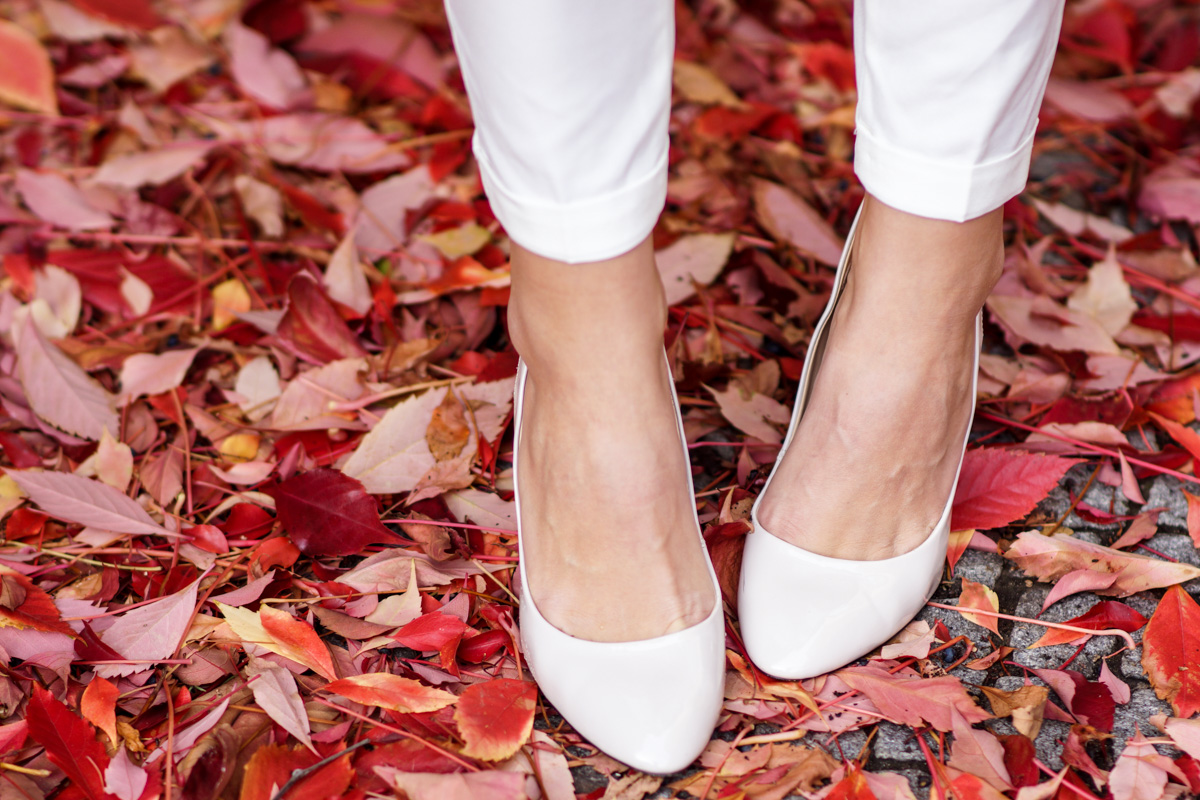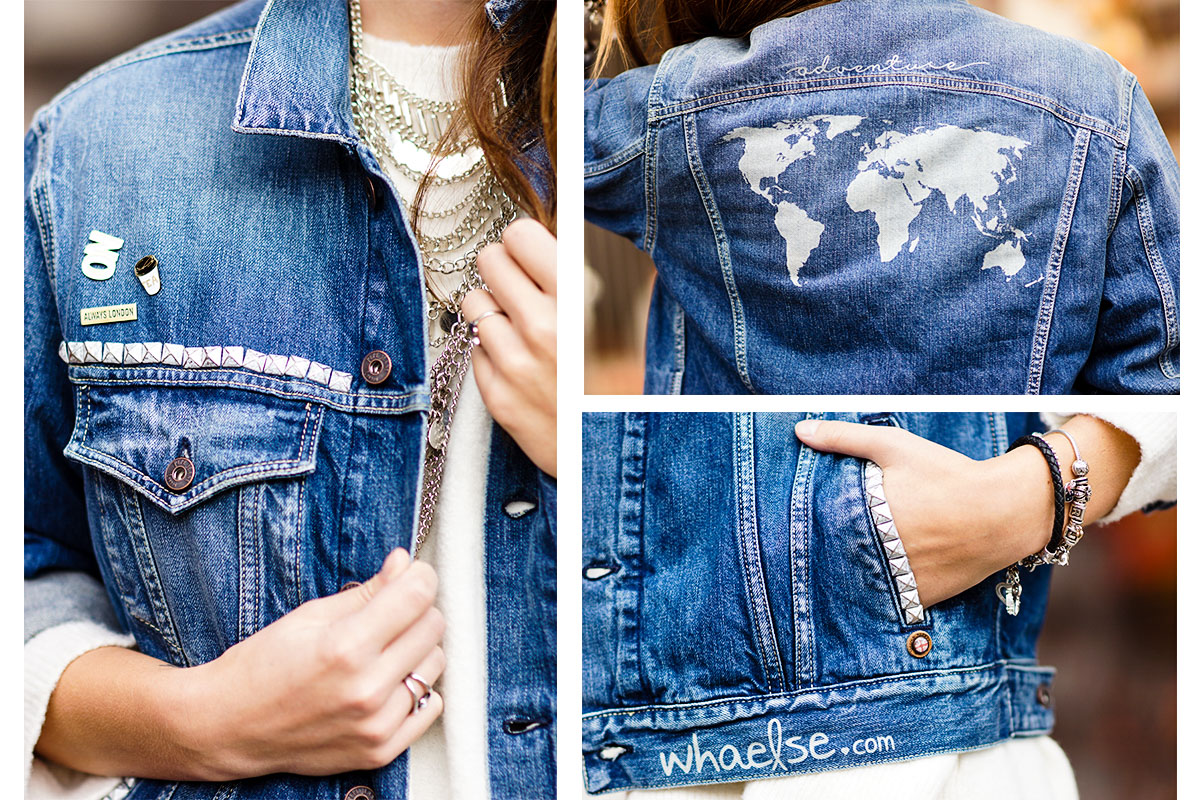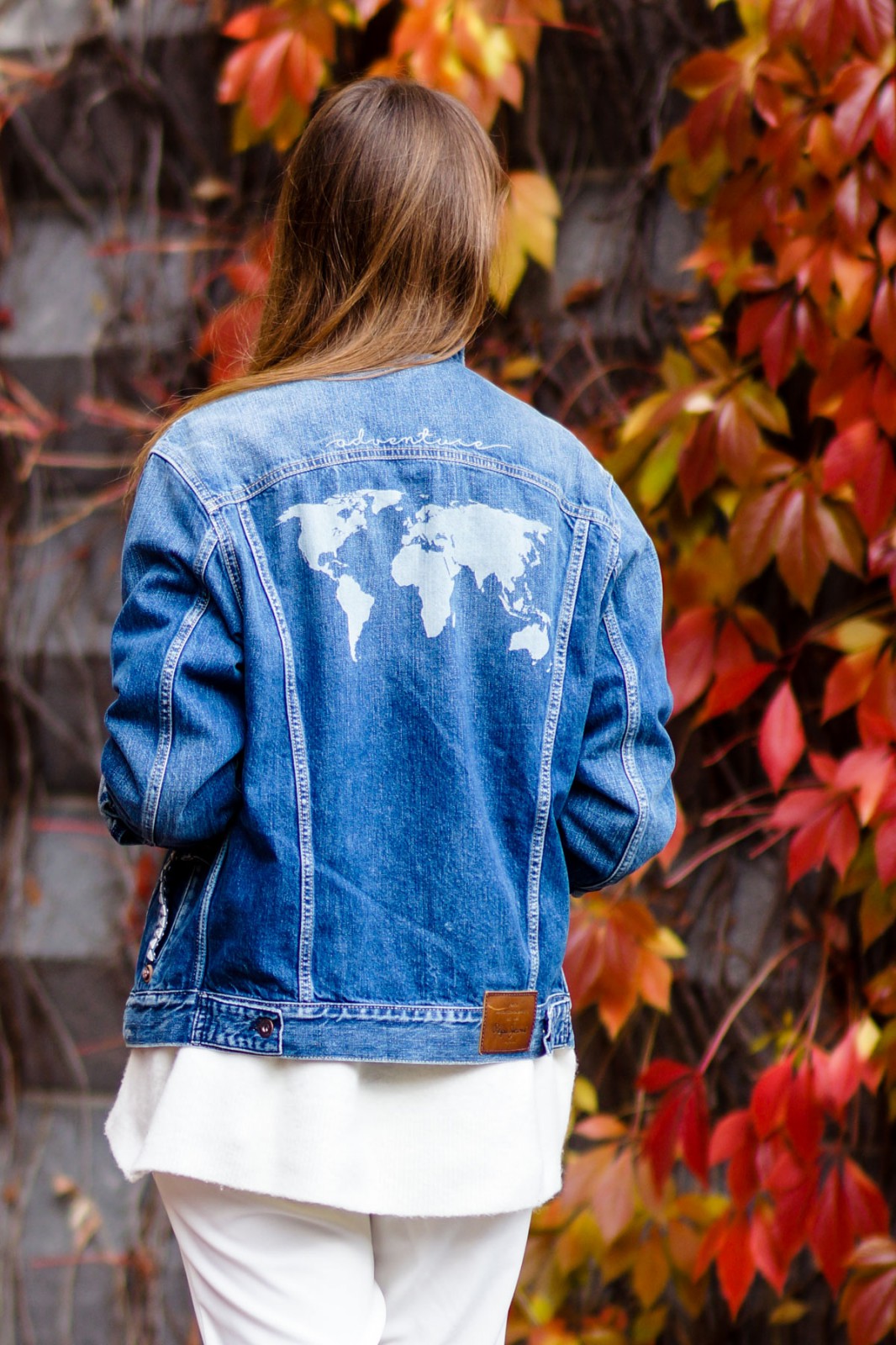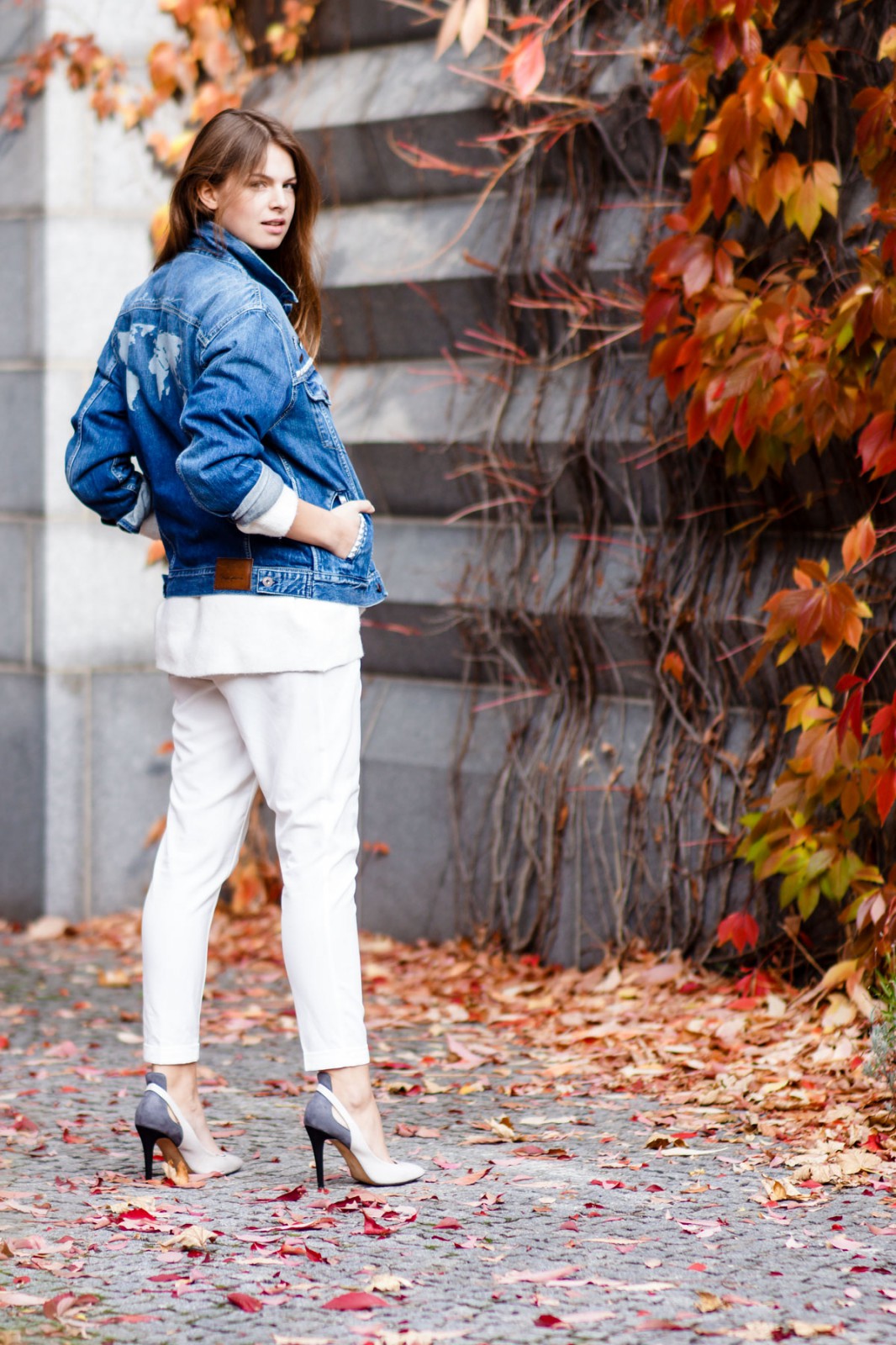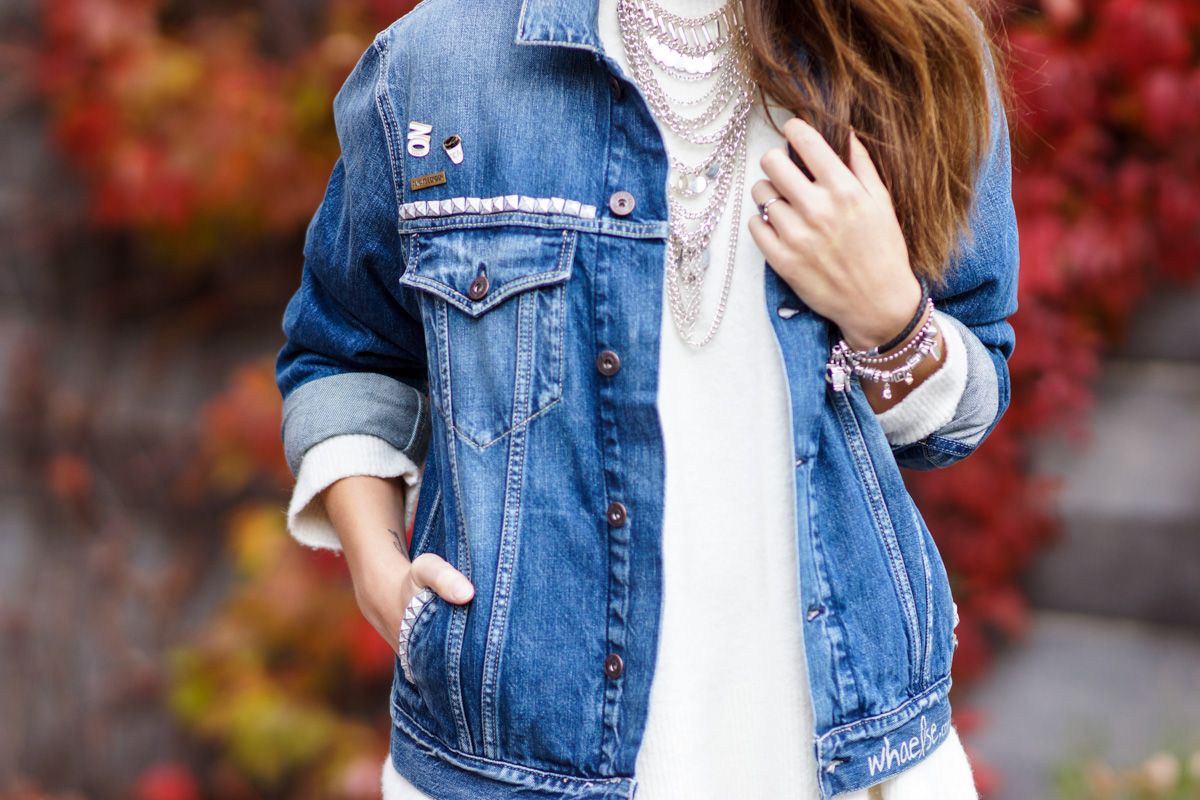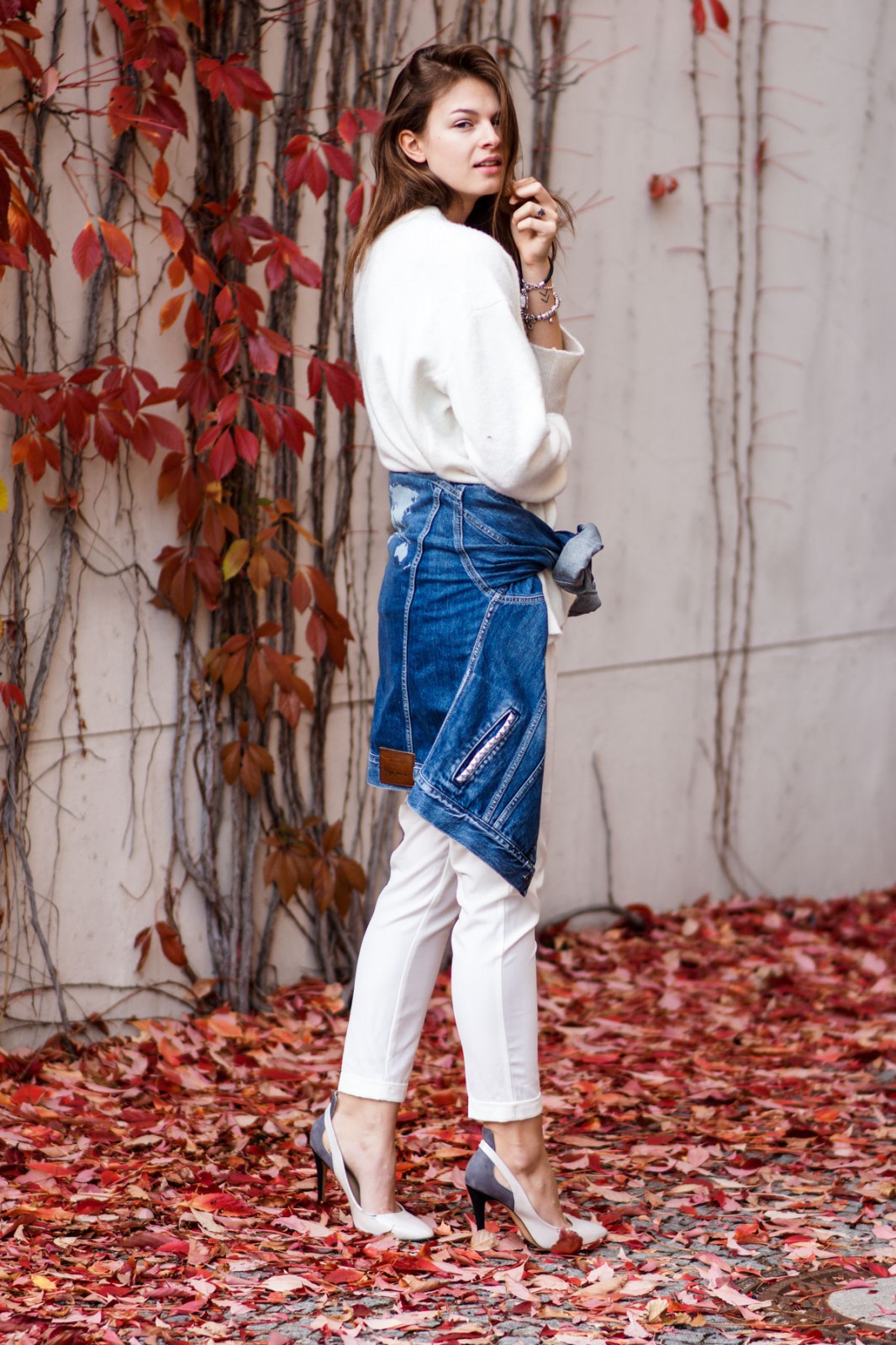 In friendly cooperation with Pepe Jeans London