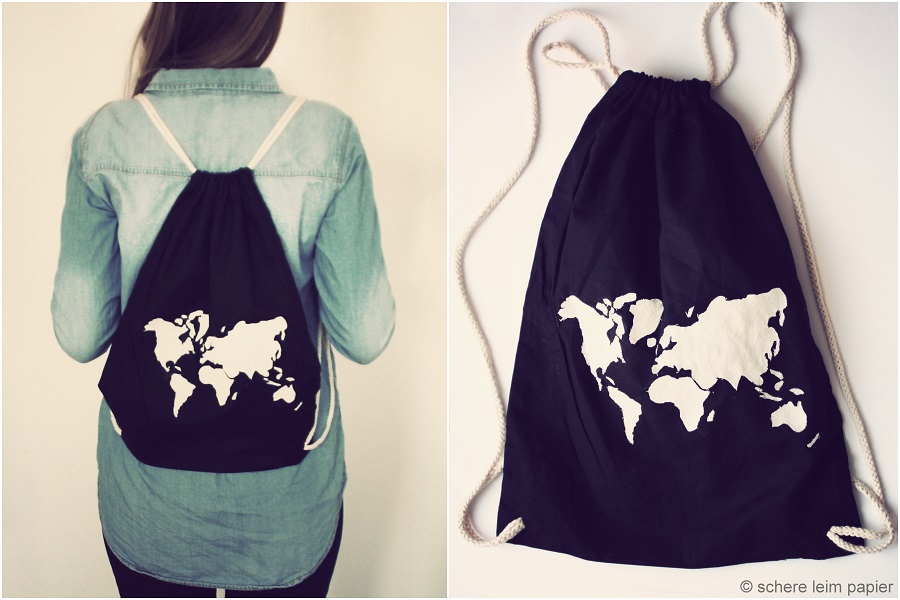 Here is another self-made piece fashion for you, created by schere leim papier. If you don't know me already: My name is Luisa and I like to take matters into my own hands. You can see the results right here:


For the gym bag you don't need any sewing skills, just a steady hand for cutting and glueing. Good luck!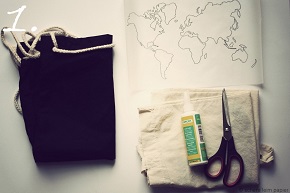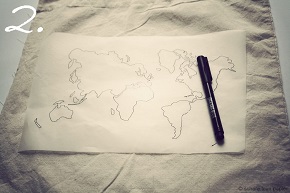 Materials you need: a dark cotton gym bag in regular size, some lighter natural-colored fabric, scissors, a pencil, universal adhesive and this template. For a lighter fabric, I've just cut up a linen bag, but you can use any spare cloth you might have. Print the template on A4 size for a perfect fitting. But try to use thin paper or even transparent paper and don't forget to flip it to make sure you don't get any pencil spots on your bag.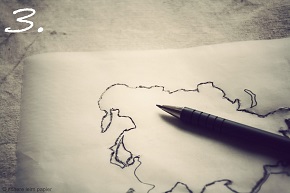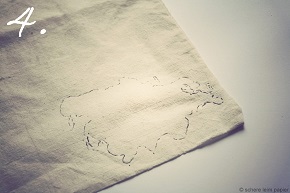 Next, you have to copy the template onto the bag. This works best with a solid pencil lead. Now trace the lines with a bit more pressure in order to tear the paper in some places so that you get a few points of ink on the fabric.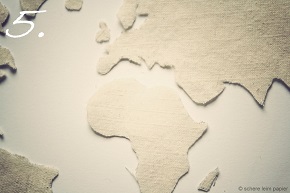 Now cut off the continents – and be sure to put them together correctly as you do it, to avoid chaos.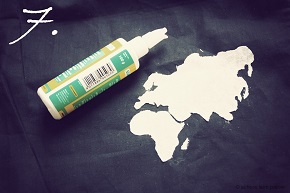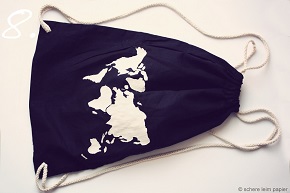 At last, glue the items onto the bag. You can use a fabric adhesive, if you want to machine-wash it.
Done! Soon, Jacky will show you a nice, casual look, combining her style with your new handmade bag .