This is the last time I can say good morning from Fuerteventura, because we're leaving at 12 today. But guess what? Yesterday we finally found a place where we could take some outfit pictures with the mountains in the background, on a street between the mountains. 🙂
Fuerteventura Day 4
The fourth and last day in Fuerteventura was the one with the best weather: bright sunshine and a glorious blue sky – couldn't it be any better? We decided to drive to the beach in Morro Jable again where we spent almost the whole day.
On our way back we found this place between the mountains, a small street to another beach between Morro Jable and Costa Calma. Because I was talking about the beautiful landscape and the mountains of Fuerteventura all the time, we thought this would be the perfect location to shoot the last Fuerteventura outfit, isn't it? 🙂
And well, I didn't wore shoes! Why? Because we came just back from the beach, so my feet were still sandy and I didn't want to wear my shoes – that's it haha. But I think this location doesn't need shoes 😉
Happy Saturday folks! Tomorrow I'll publish a last post from Fuerteventura with some pictures we shot on the beach. I hope you'll like them.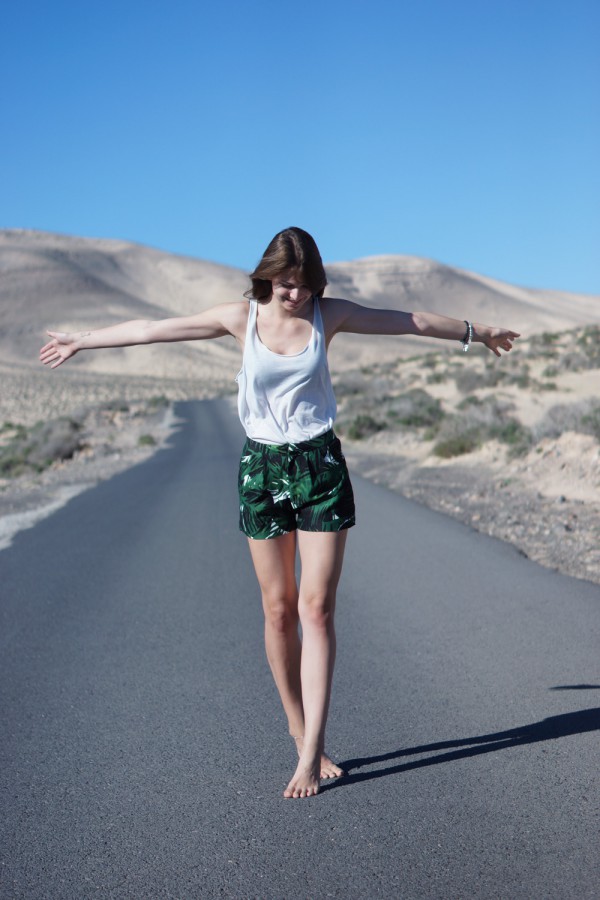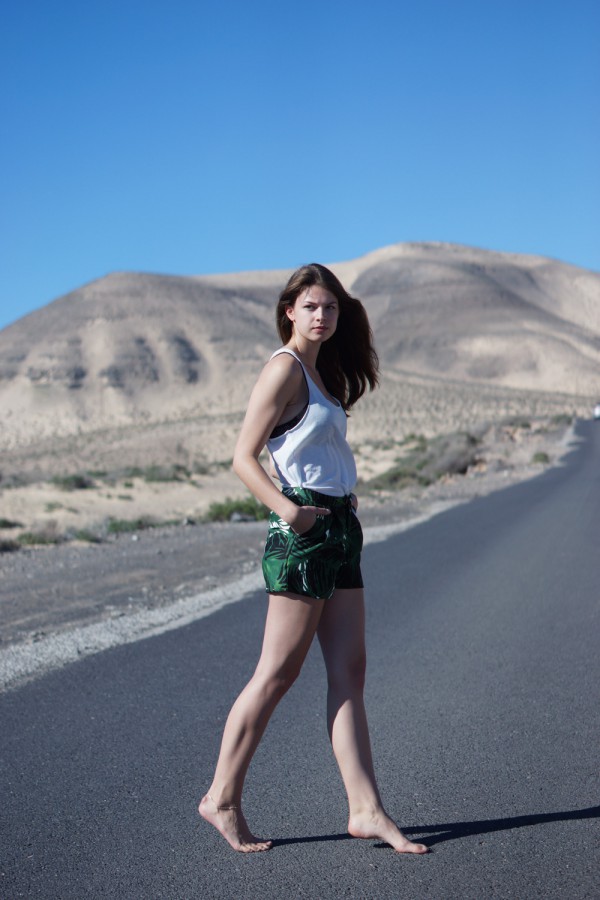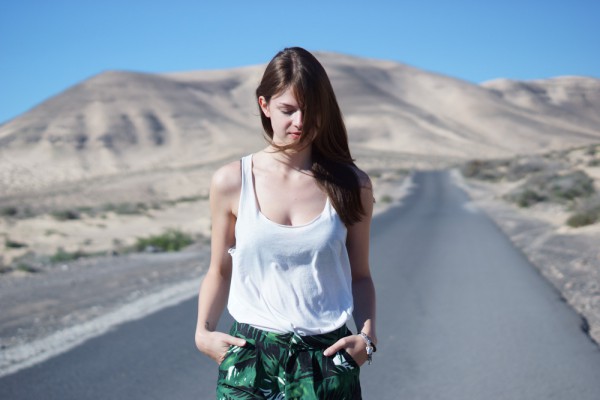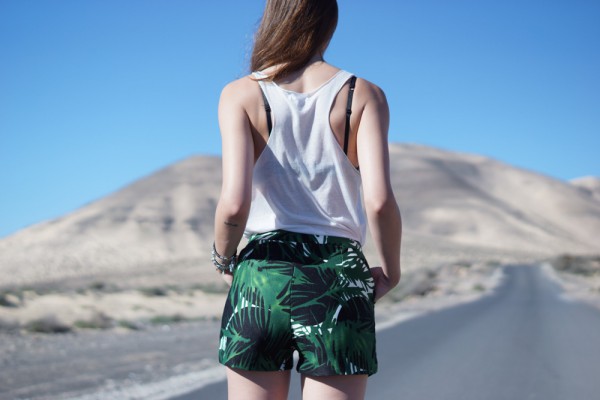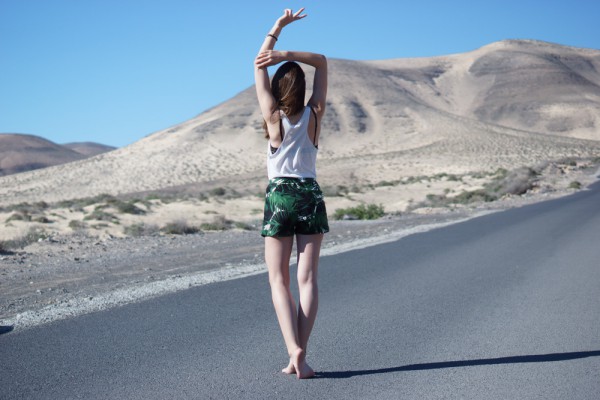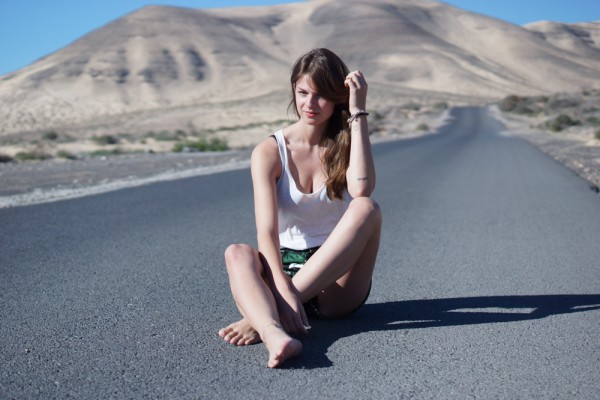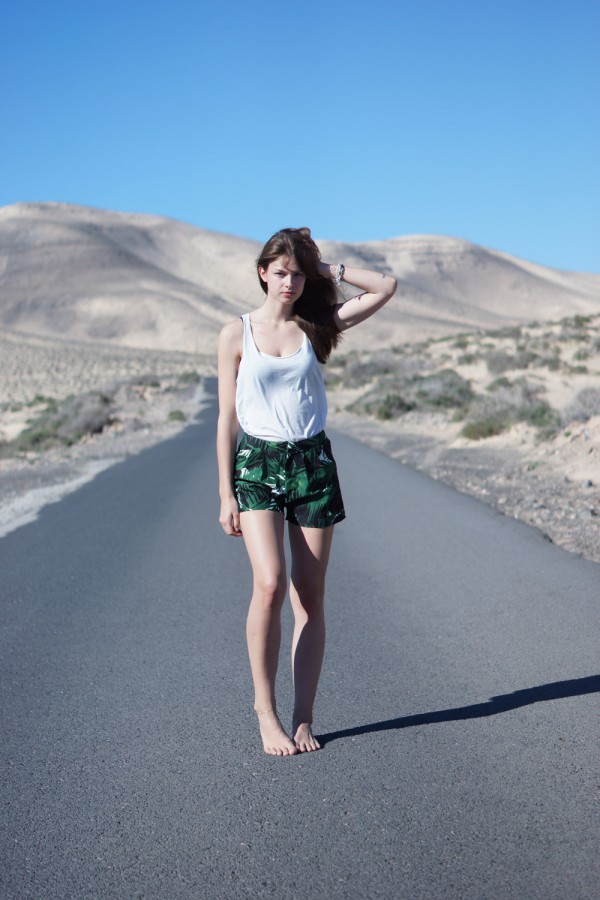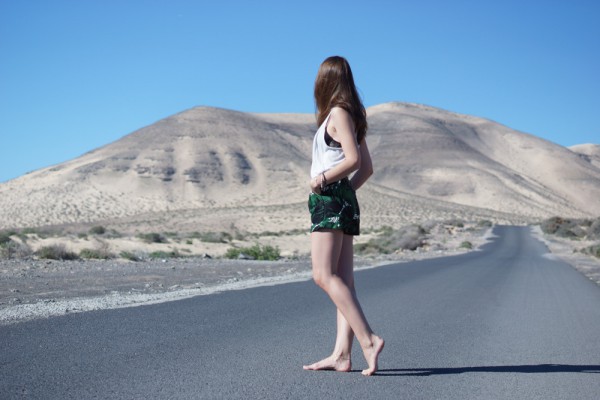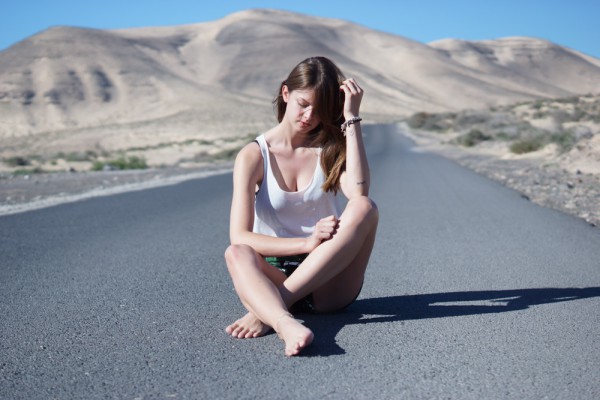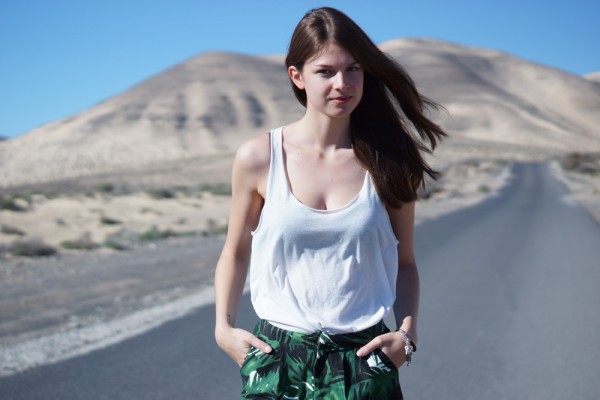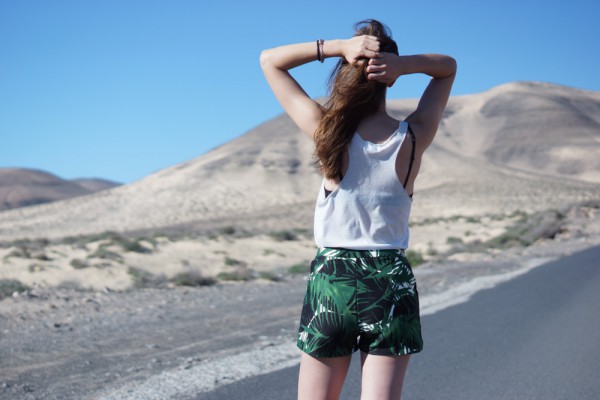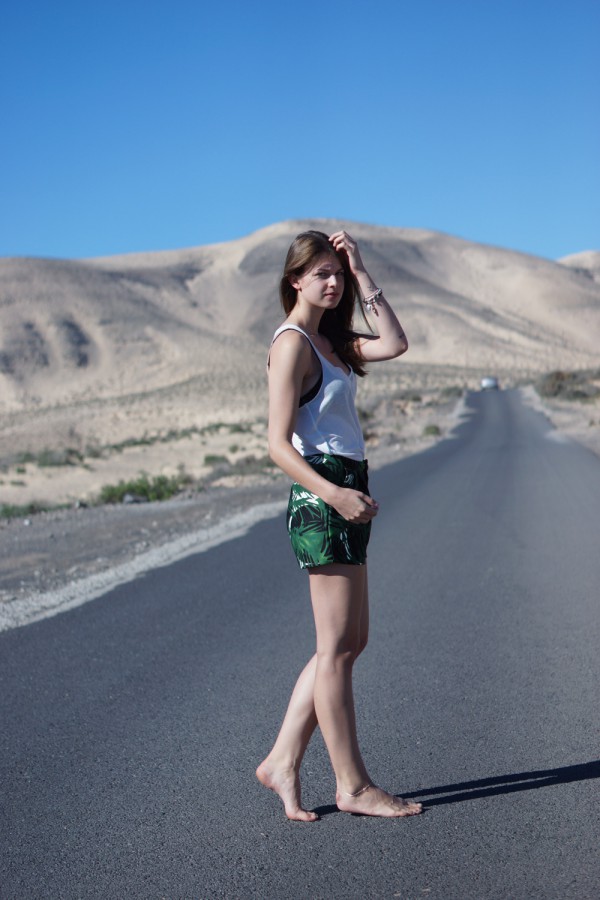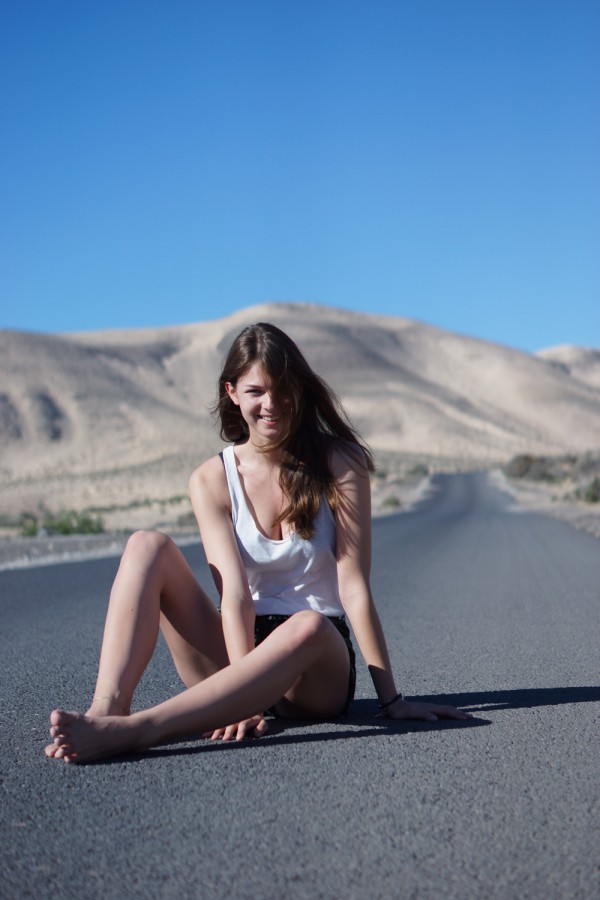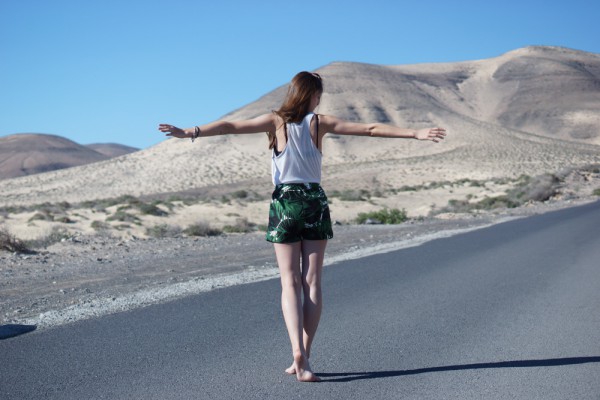 SHOP THE LOOK // SIMILAR CLOTHES