My second day of MBFWB was the busiest day.. we attended four shows, the first one at 10 a.m. and the last one at 5 p.m. I'll share my favourite outfits later this week, but for now I can tell you, that I am a bit disappointed.. My plan for the night was to attend the Stylight Fashion Influencer Awards, but because of miscalculation we had to drive back home.. Anyways, thank you for the early night Stylight 😉
Fashion Week Outfit
Let's talk about my second fashion week outfit. The outfit I created for the second fashion week day was all about my vintage Chanel sunglasses I bought the other day here in Berlin. I created a total black look by combining black jeans, my black lace body and my new black coat from COS plus my sacha stilettos.
Vintage Chanel Sunglasses
Highlight of this outfit are definitely my vintage Chanel sunglasses. It was love at first sight.. I didn't buy them the day I saw them the first time, but I had to come back, because I couldn't stop thinking about them x) It's not only Chanel sunglasses, it's this very special pair of Chanel sunglasses – do you know what I mean? 🙂 They upgrade every look. That's why I chose a total black outfit.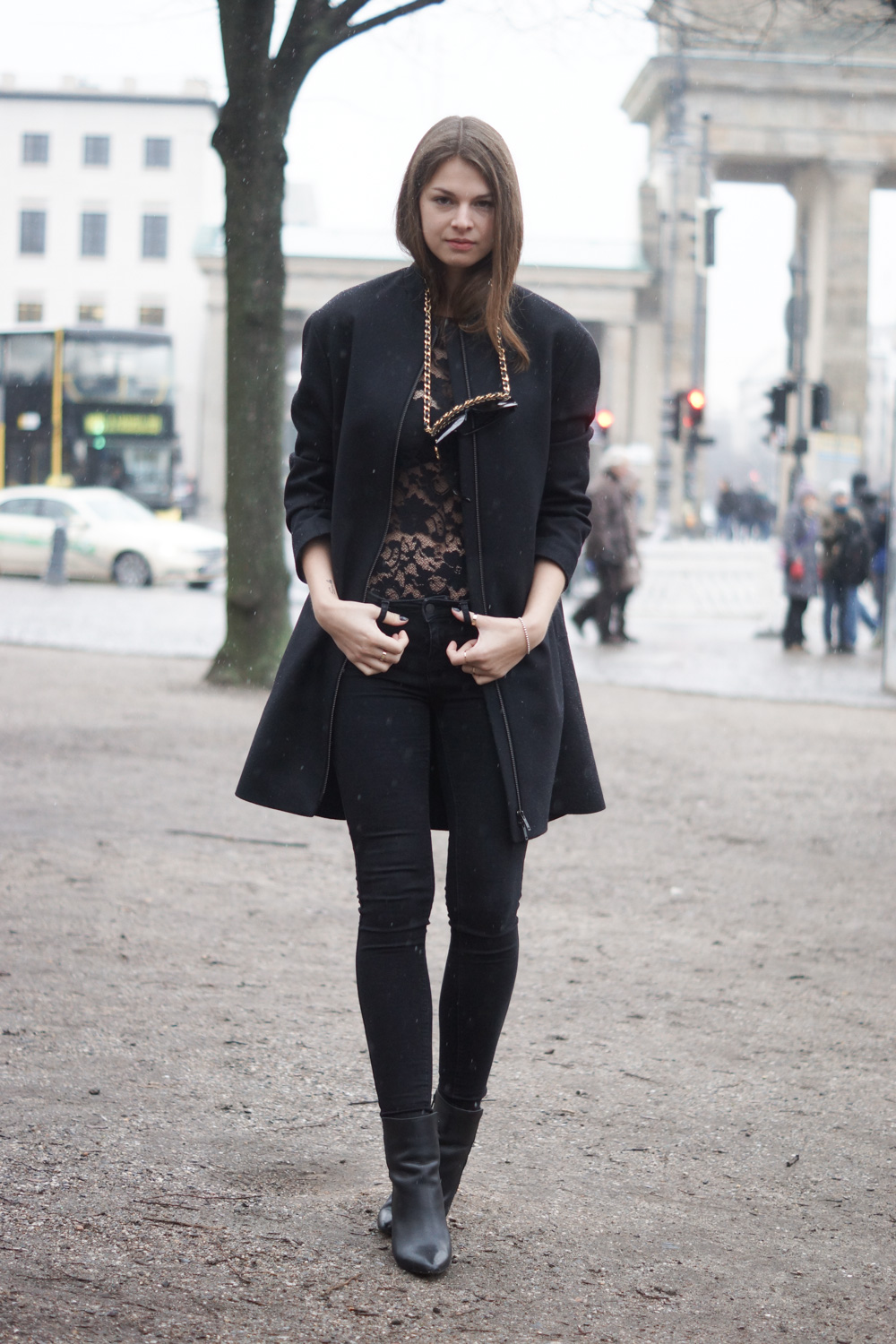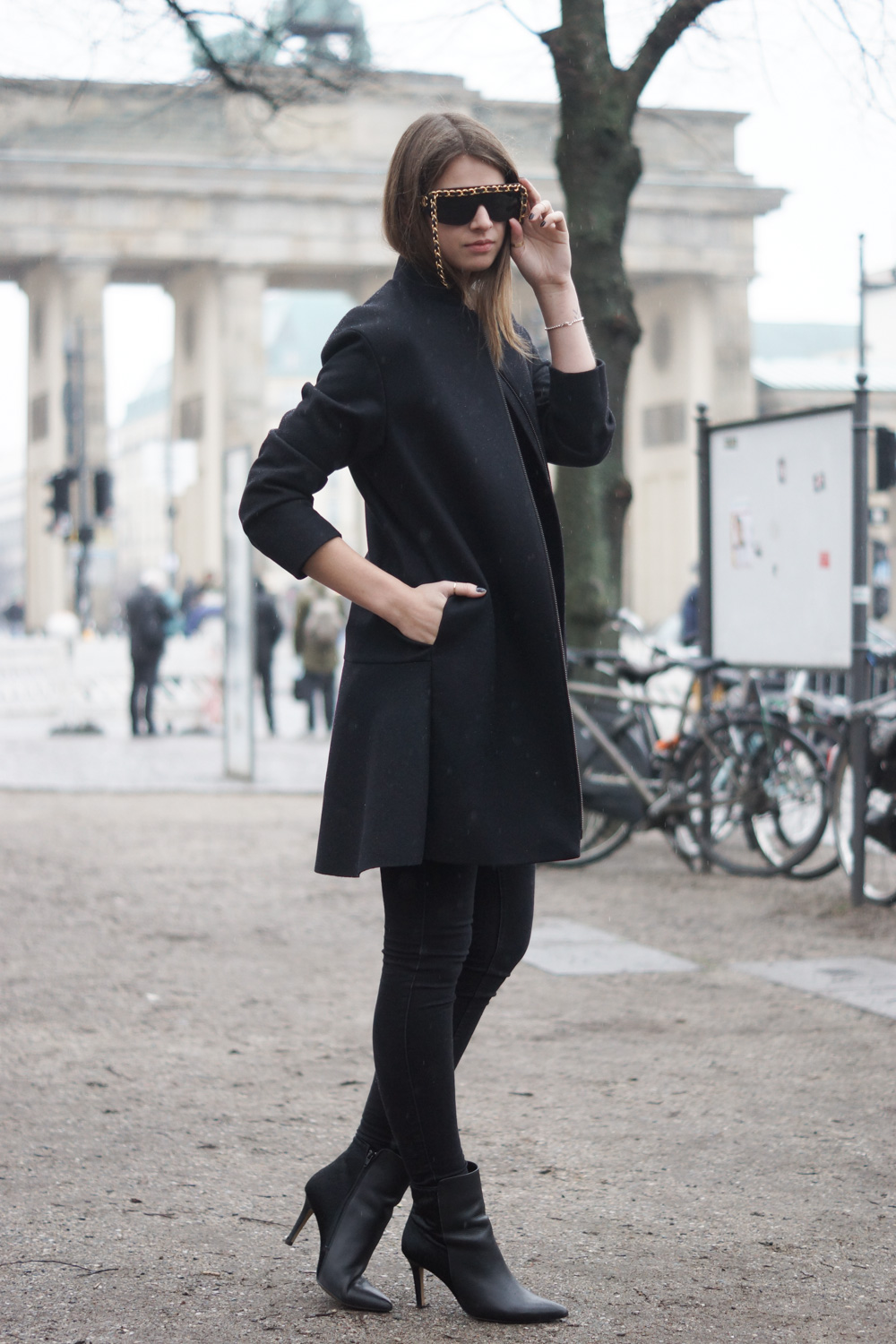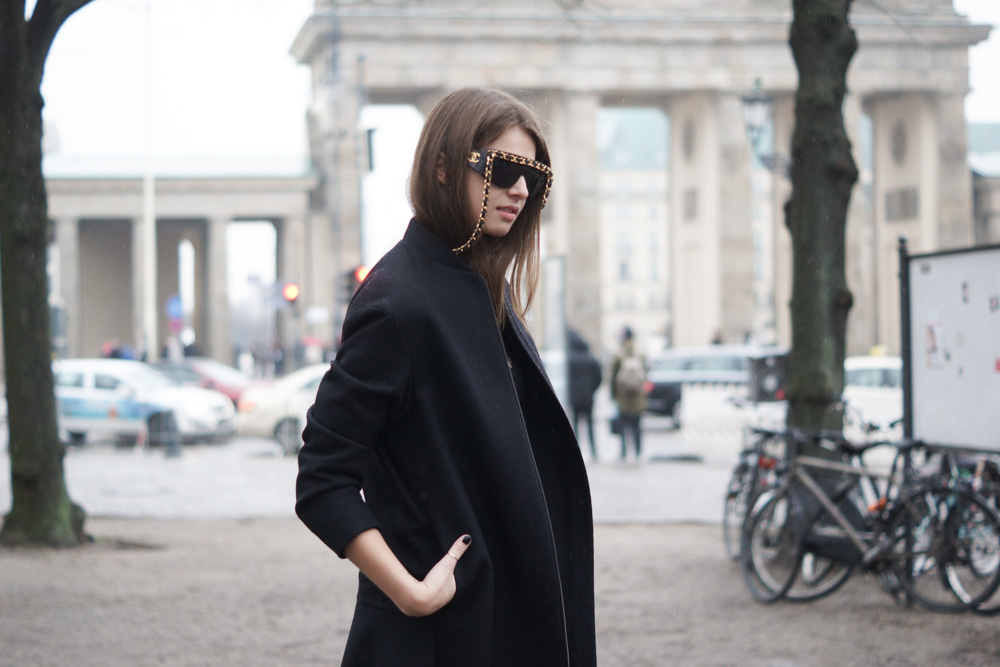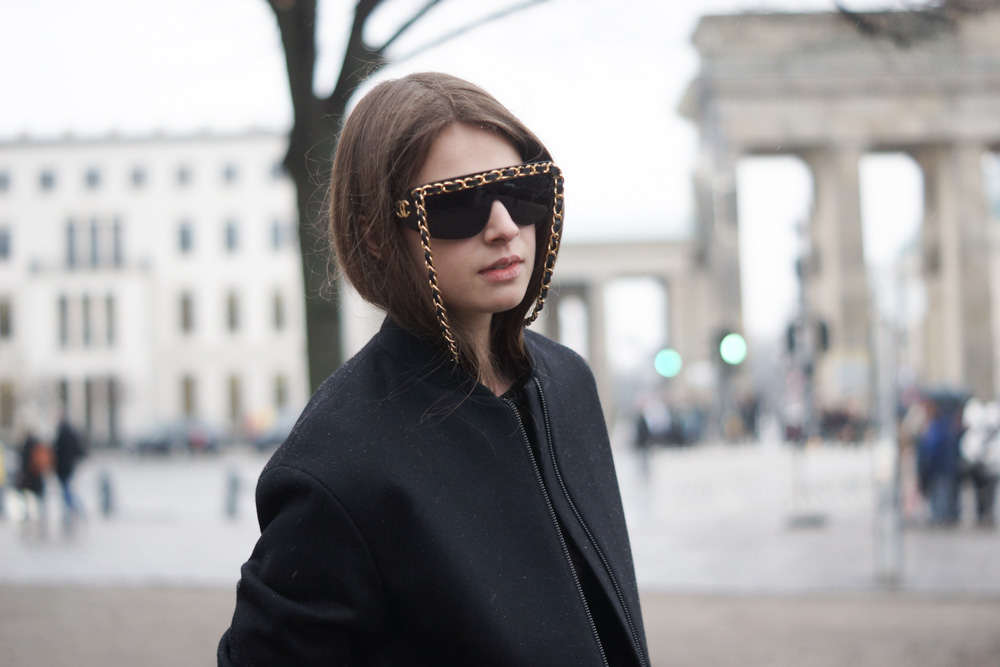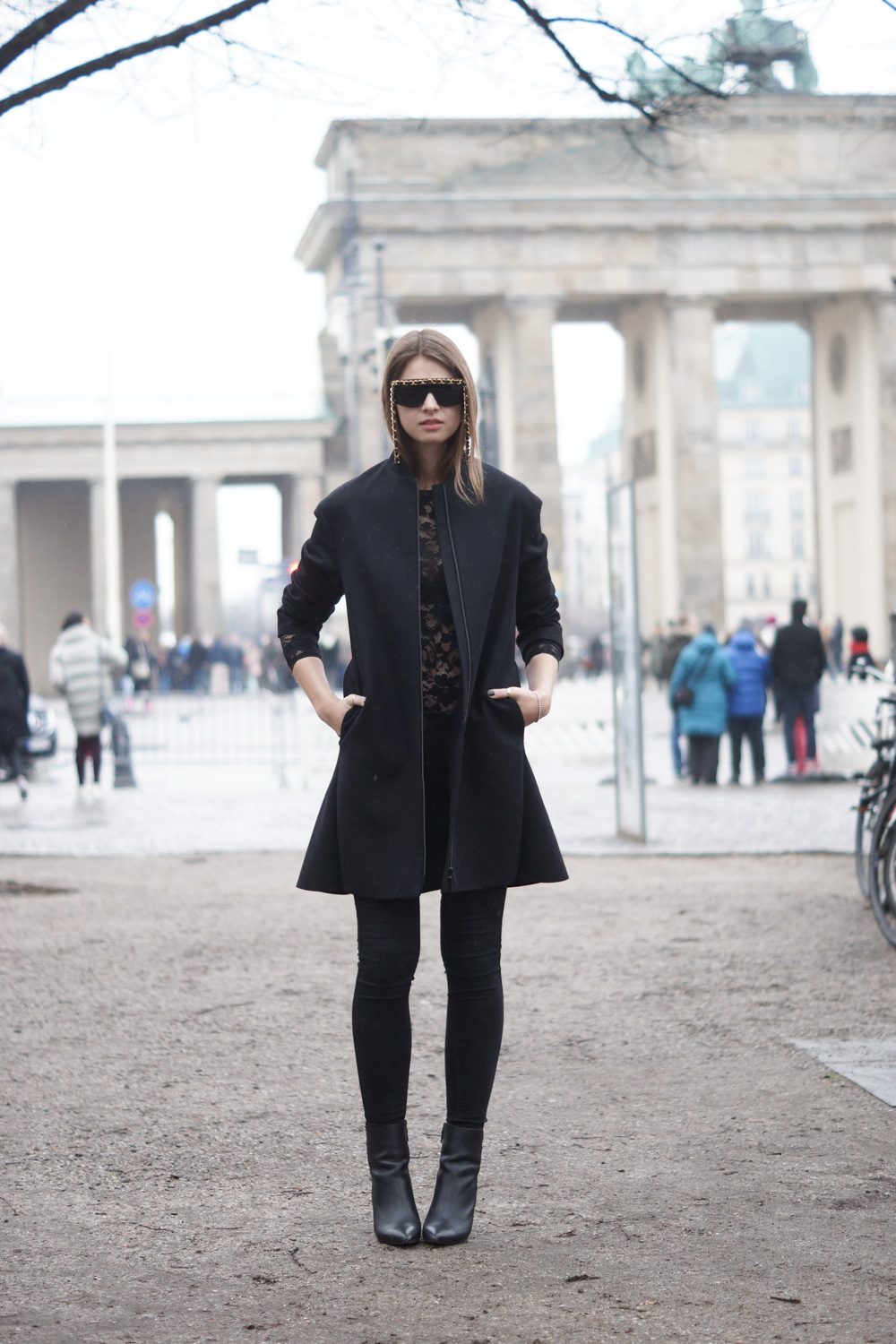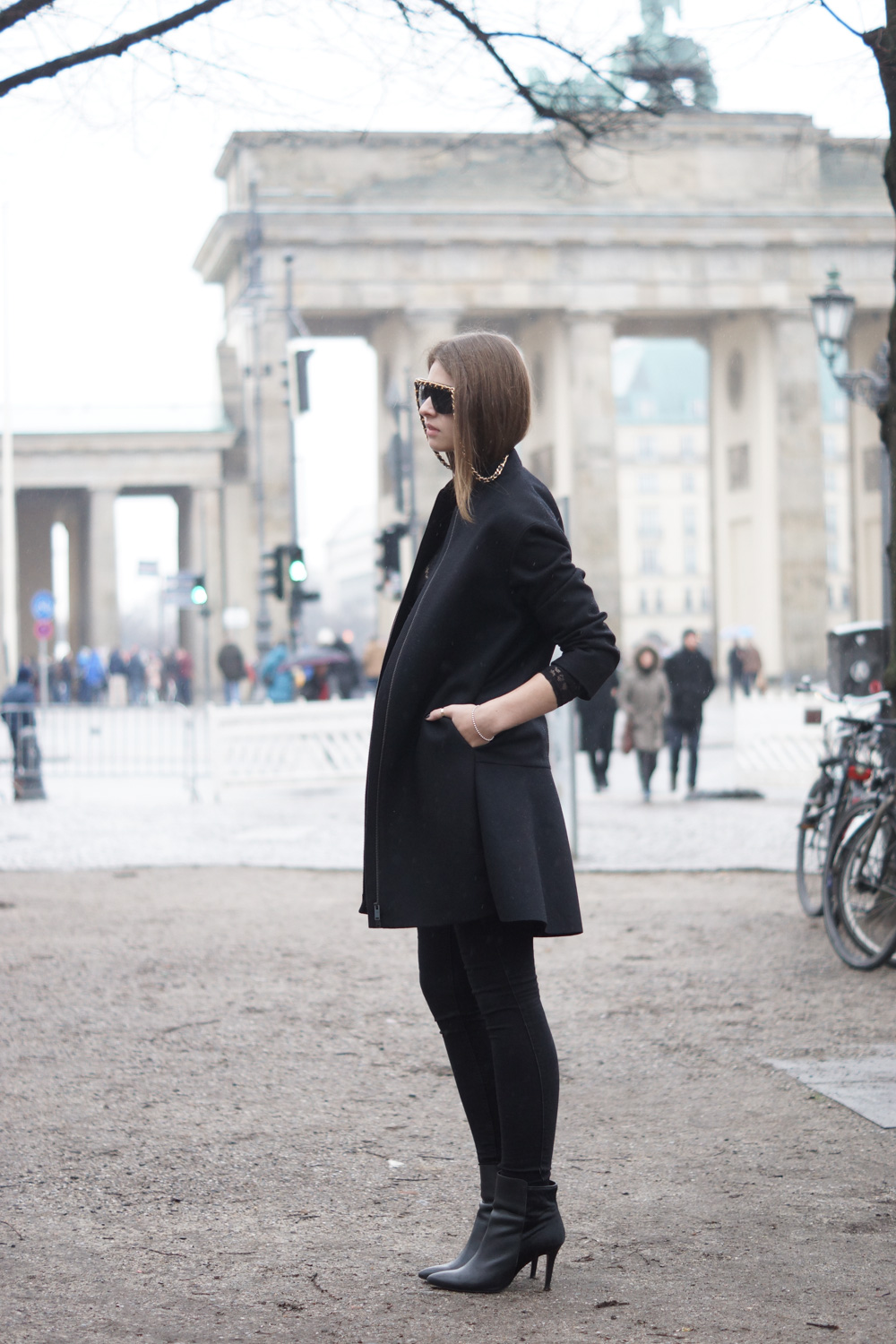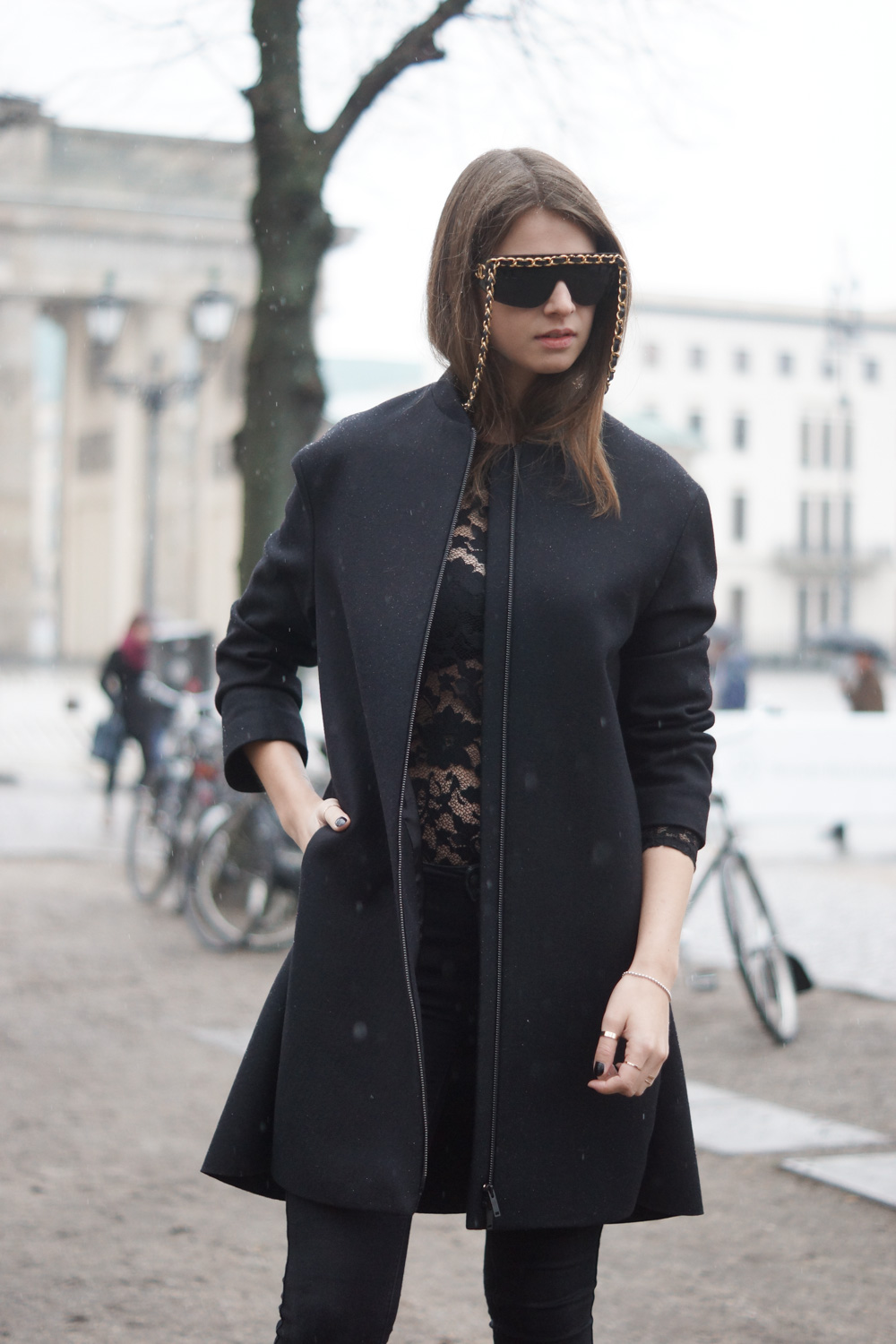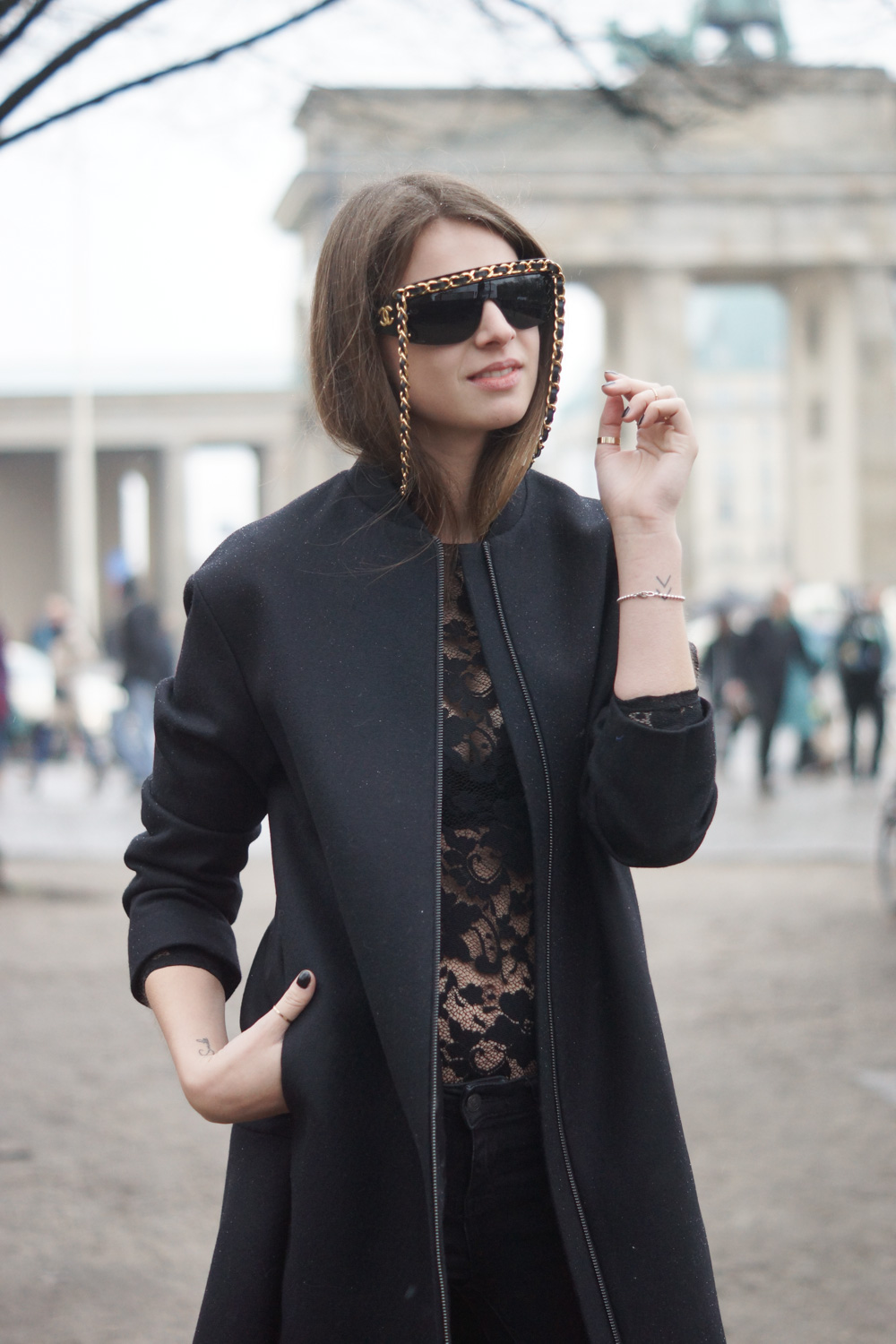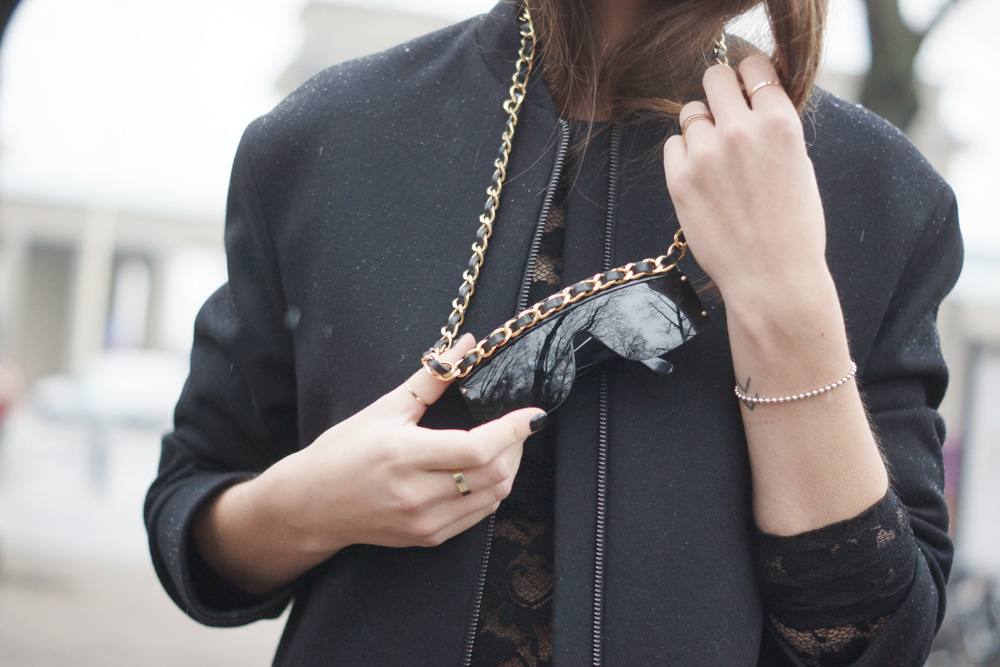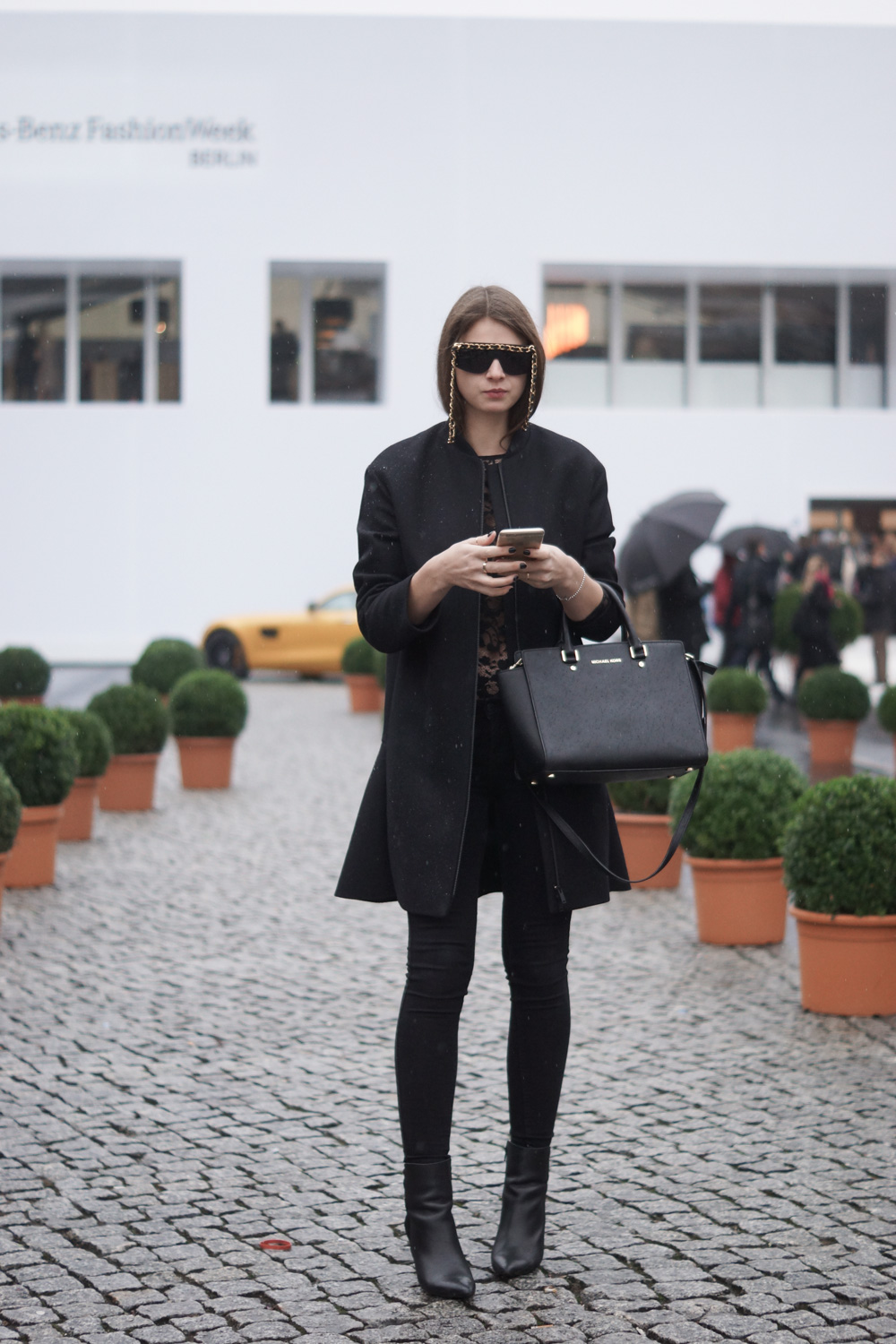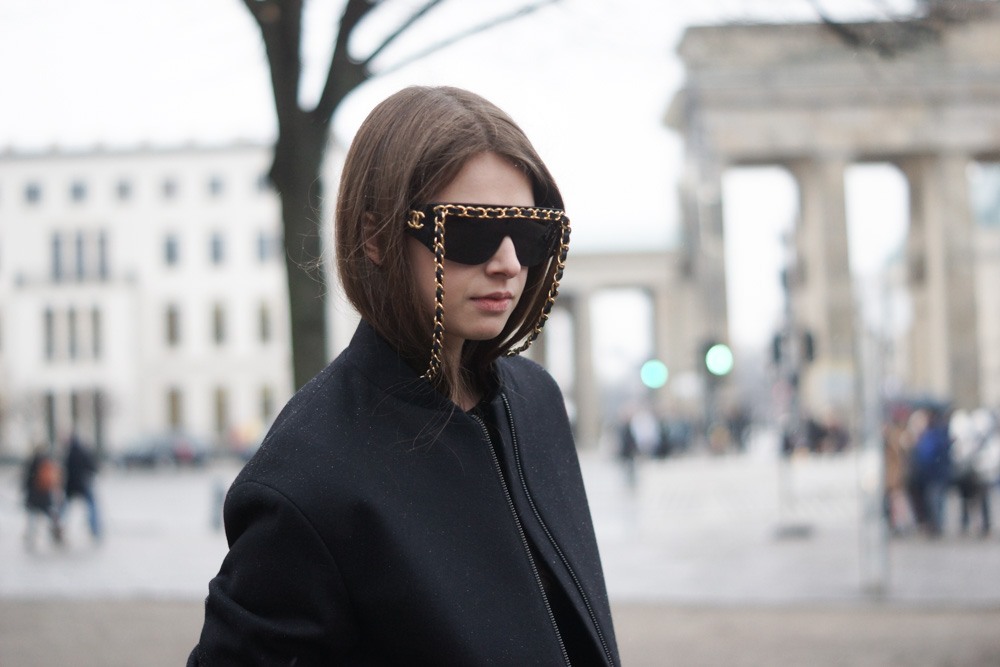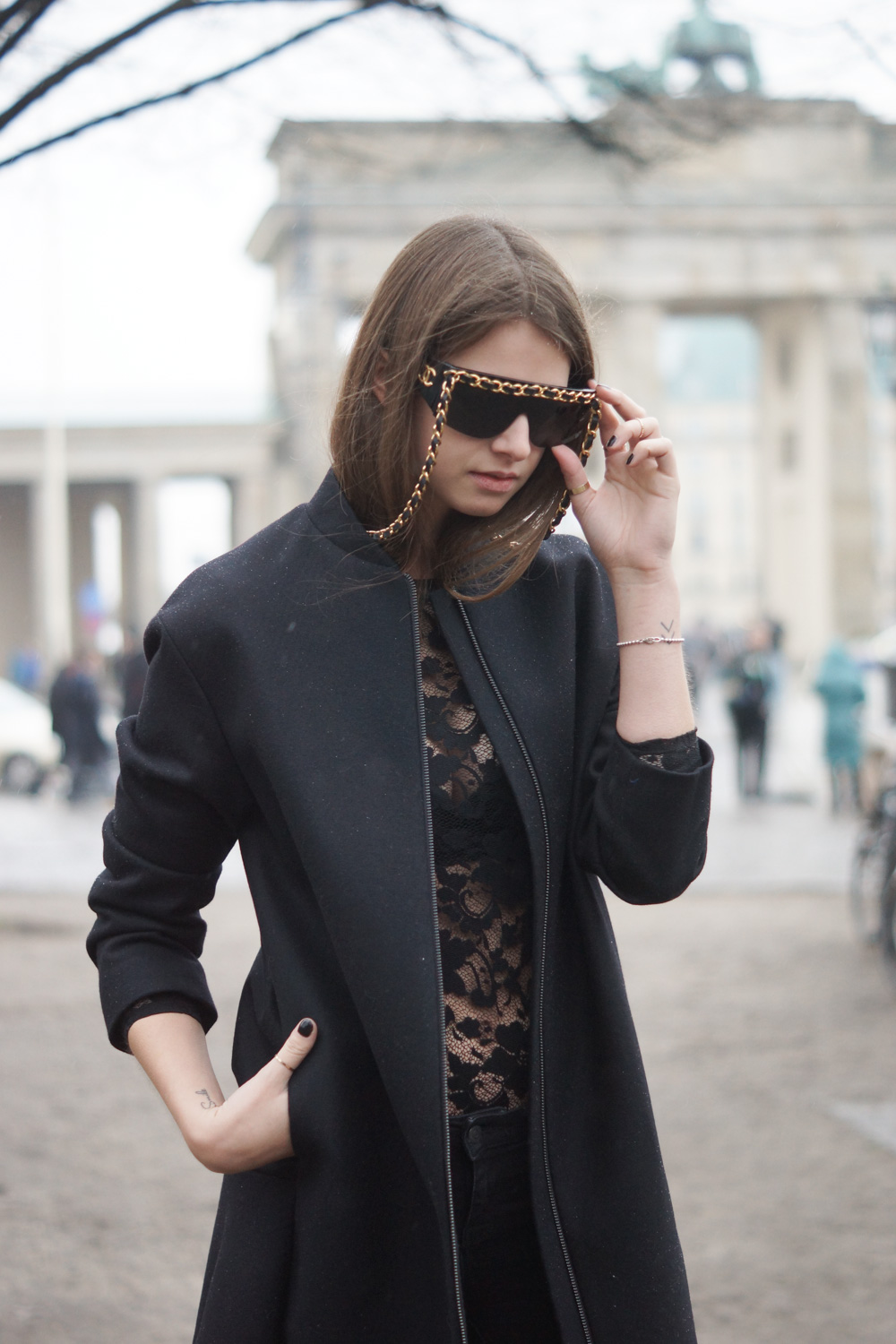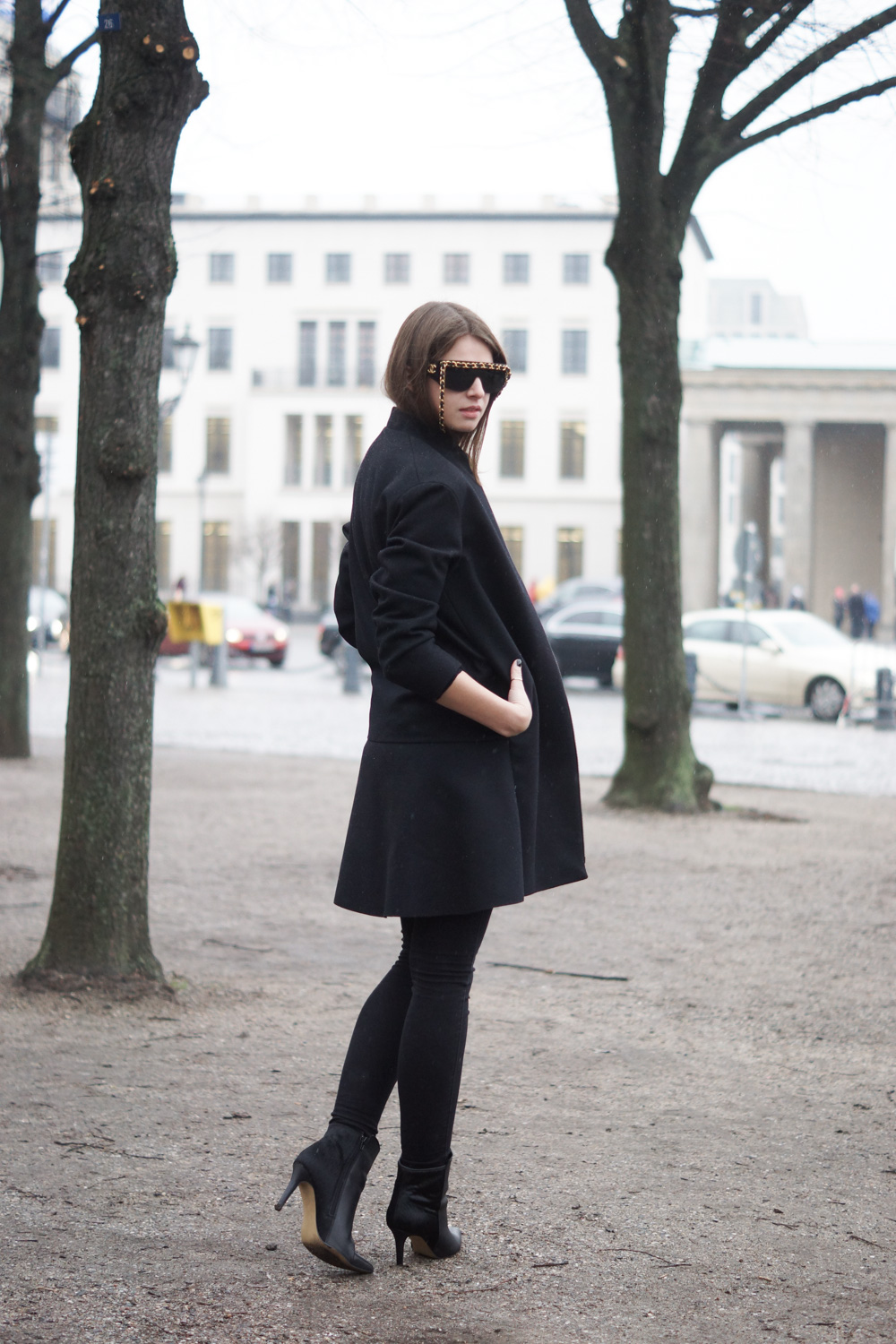 SHOP THE LOOK // SIMILAR CLOTHES