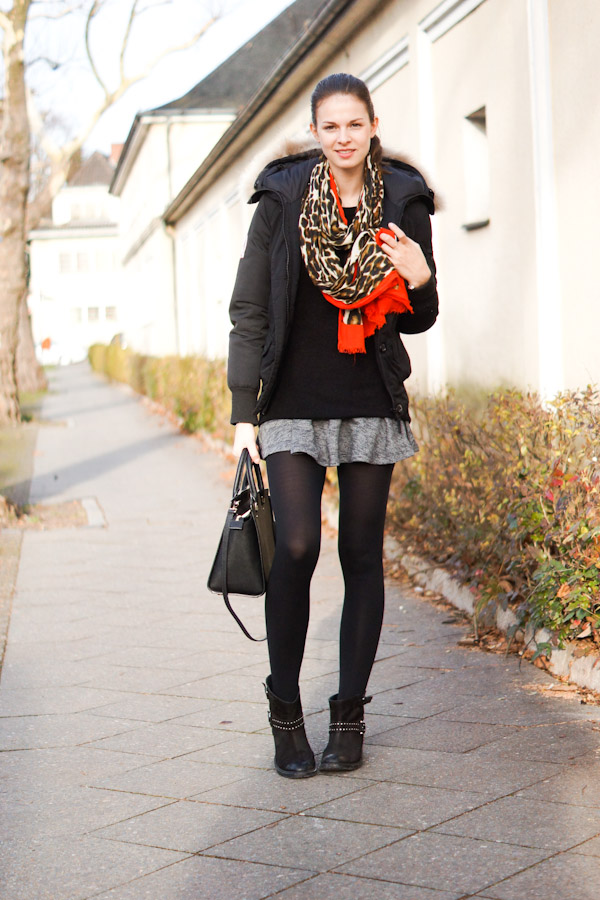 Wow it's the day before christmas. Did you already bought all the presents, so that you can relax this day before Christmas Eve? 🙂 Well, I still have a lot things to do to finish or almost finish our new place.
But first I'll supply you with a new outfit and it isn't one of those moving looks. 😉 This time I combined a grey Zara skirt with a back sweater, Buffalo Boots and a warm winter jacket. I added my leo scarf as the cherry on top and my beloved Michael Kors bag. Due to the boots this outfit is wearable during a busy day. I hope you like it and I wish you a great day before Christmas eve. 🙂 xx
P.S.: It's just the day before christmas, but it really doesn't look like.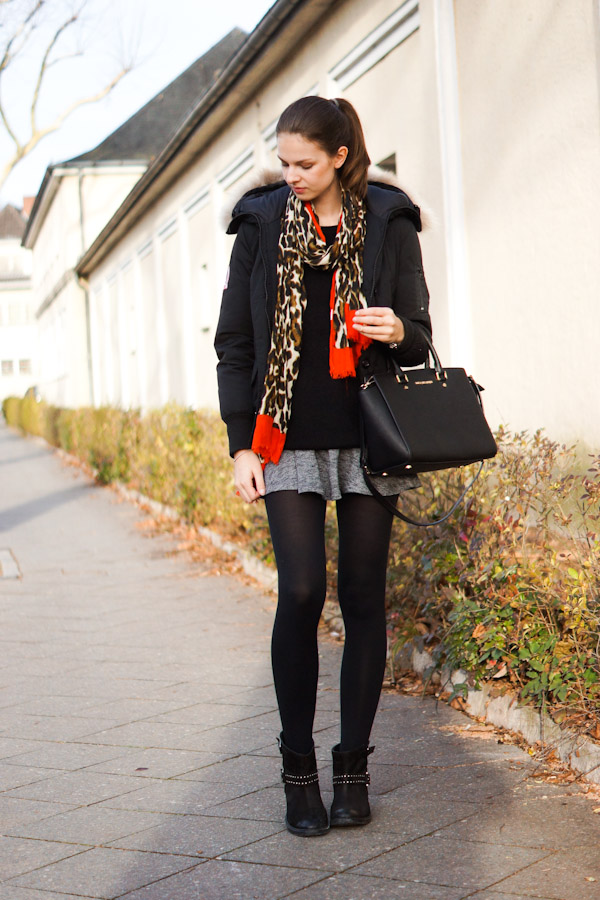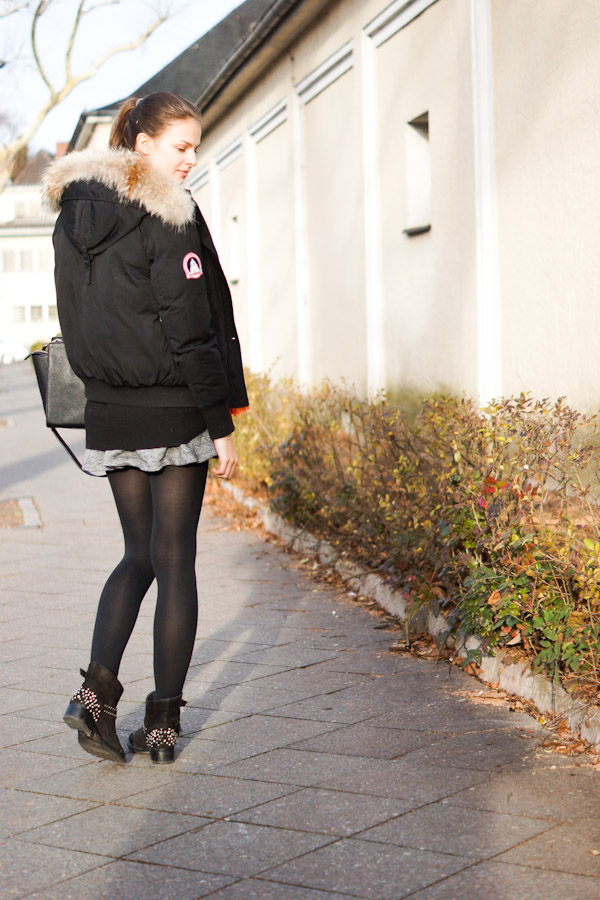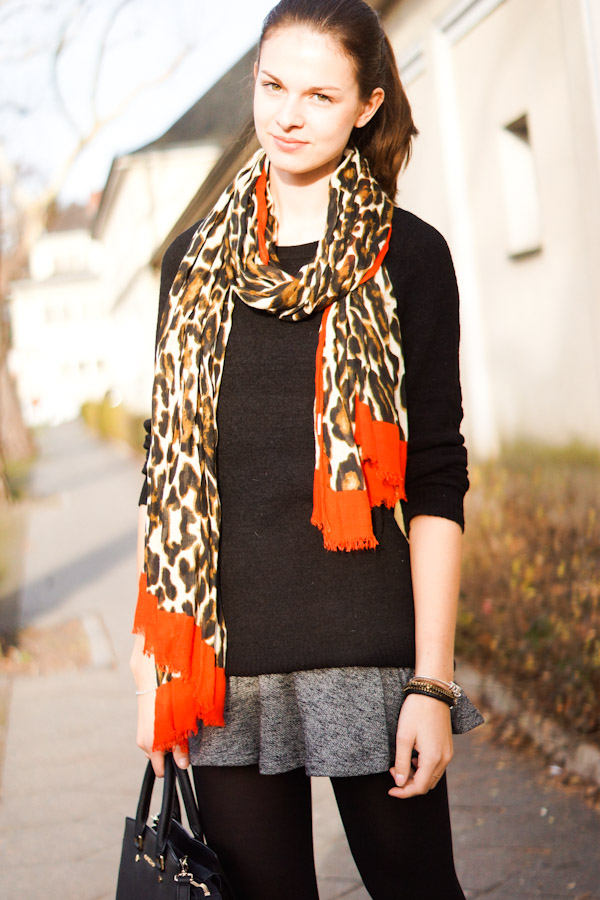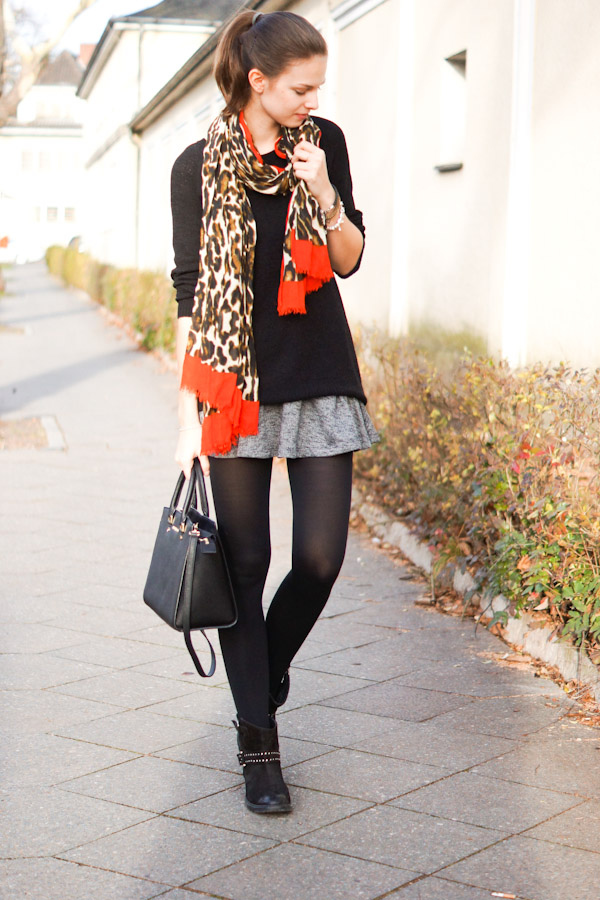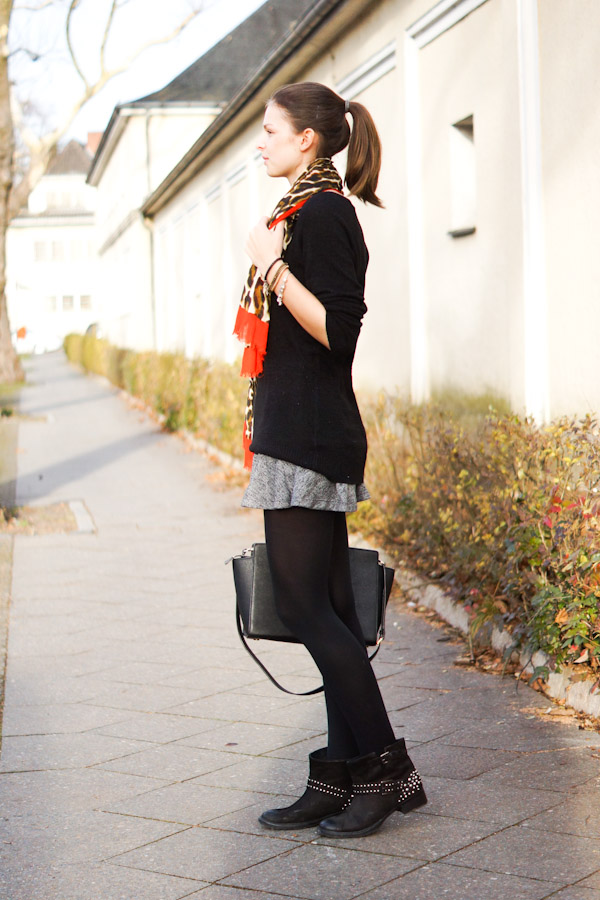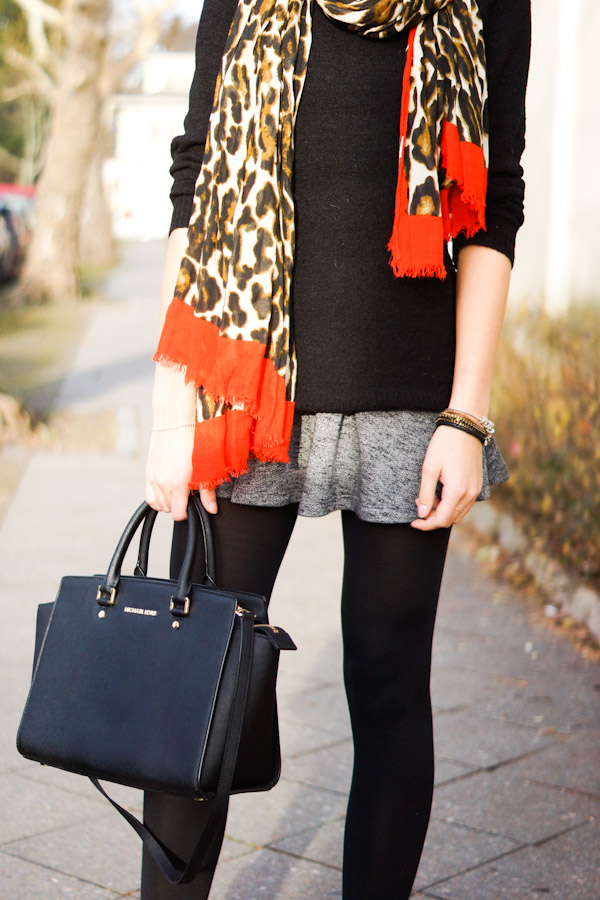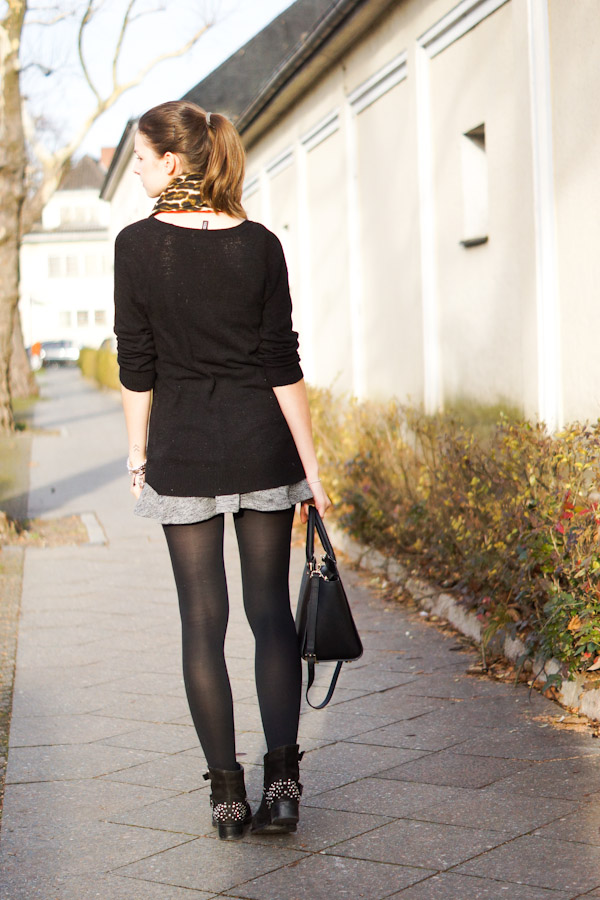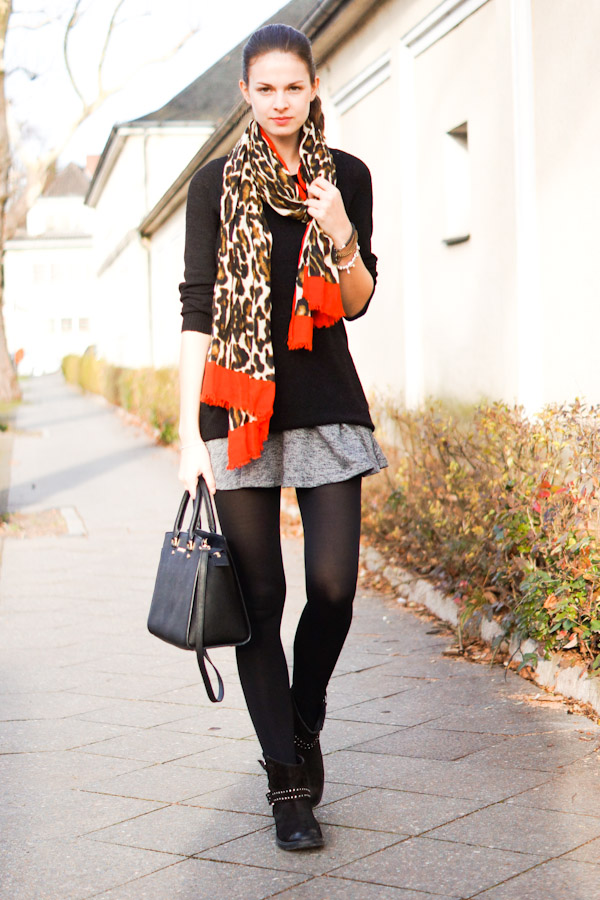 Snowmass Jacket // H&M Sweater // Zara Skirt // Buffalo Boots // Michael Kors Selma Bag