Just a disco ball walking through the city!
Sequin Shirt
I have never been a huge fan of sequins, I kinda like them, but I just wasn't sure if I like to wear them. Well, the other day I found this sequin top at Pepe Jeans and I thought it was the right time to give sequins a try. 😉 Because I couldn't stop looking at this shirt. I clicked on it, but then I closed the window without putting the shirt in my shopping bag – I did this a few consecutive days before I decided that I have to order the shirt. I think it was the right decision, wasn't it?
How to wear sequins in your everyday life
I think one of the reasons why I didn't buy garments with sequins until now is, that I thought it would be a bit difficult to wear them in my everyday life. I thought sequins are for parties and similar occasions. That's why I challenged me to create a look for everyday life wearing my new sequin shirt. And here it is: I combined the Pepe Jeans sequin shirt with blue jeans, bicolour High Heels and a leather jacket. Of course, you can change the shoes if you don't want to wear High Heels. I would suggest a cool pair of boots. 🙂 I'm happy with the result and what do you think?
I'm sure I'll wear this sequin shirt more often during the day and not only for a party. 😉 Let me know what you think and enjoy your Saturday <3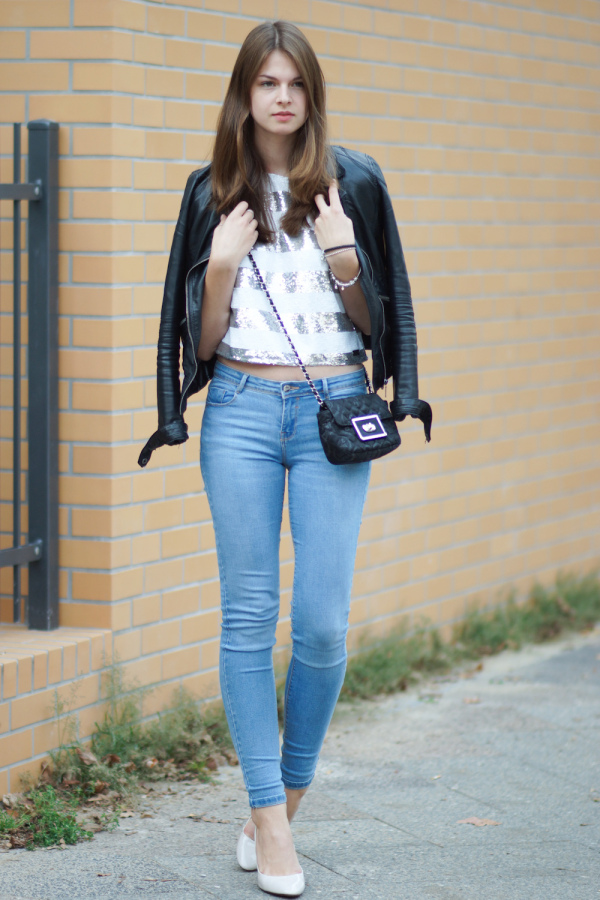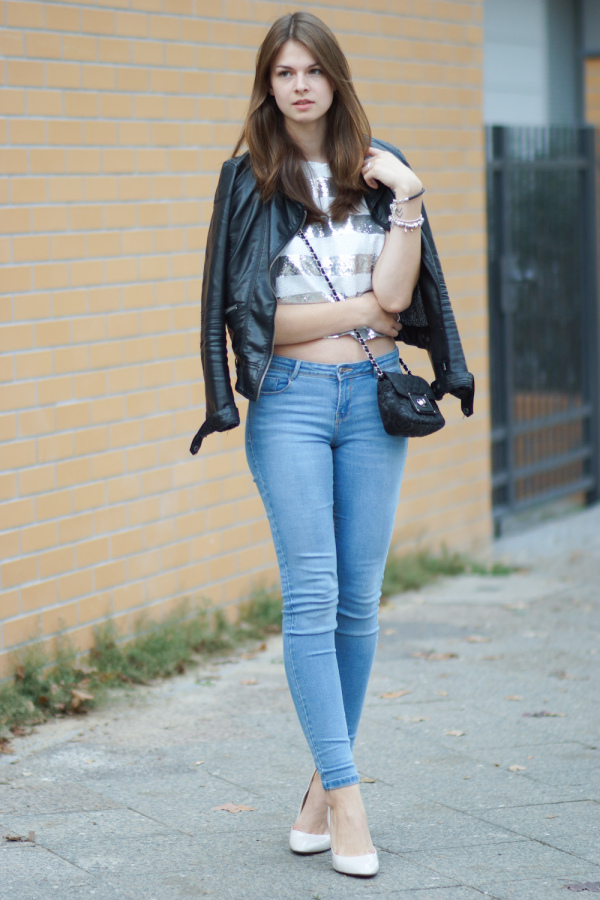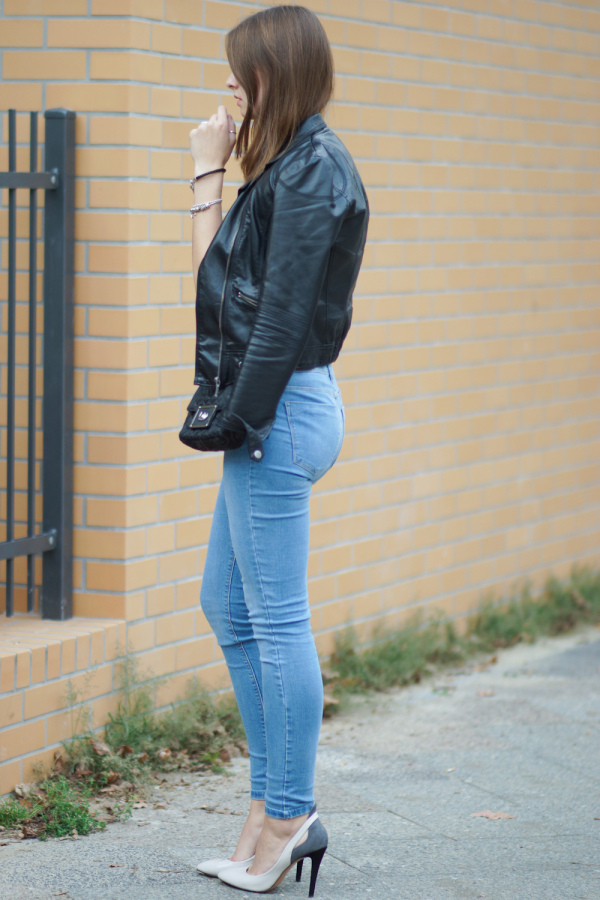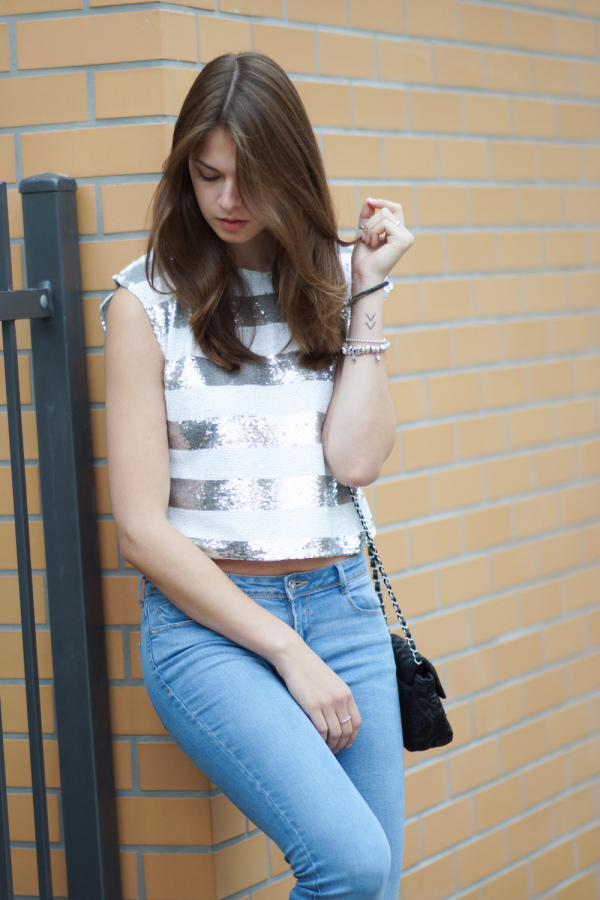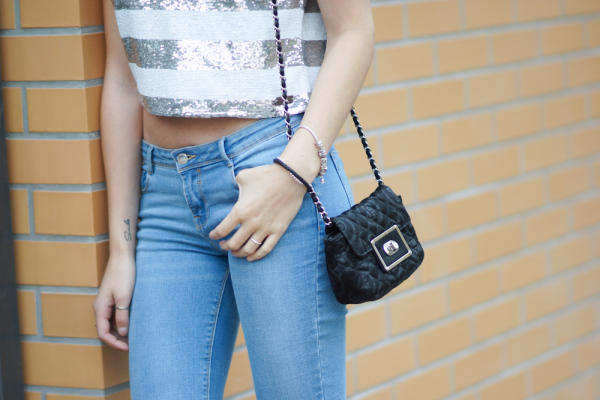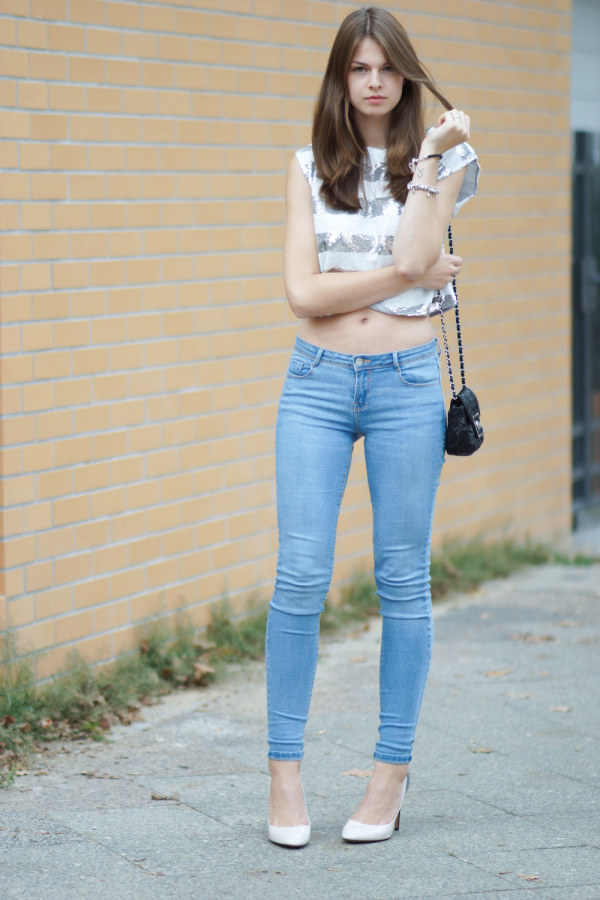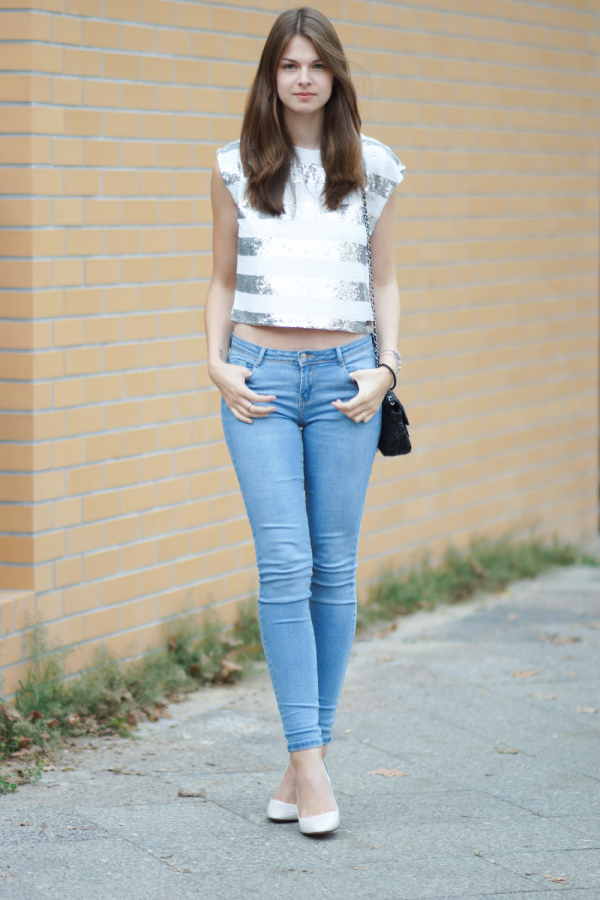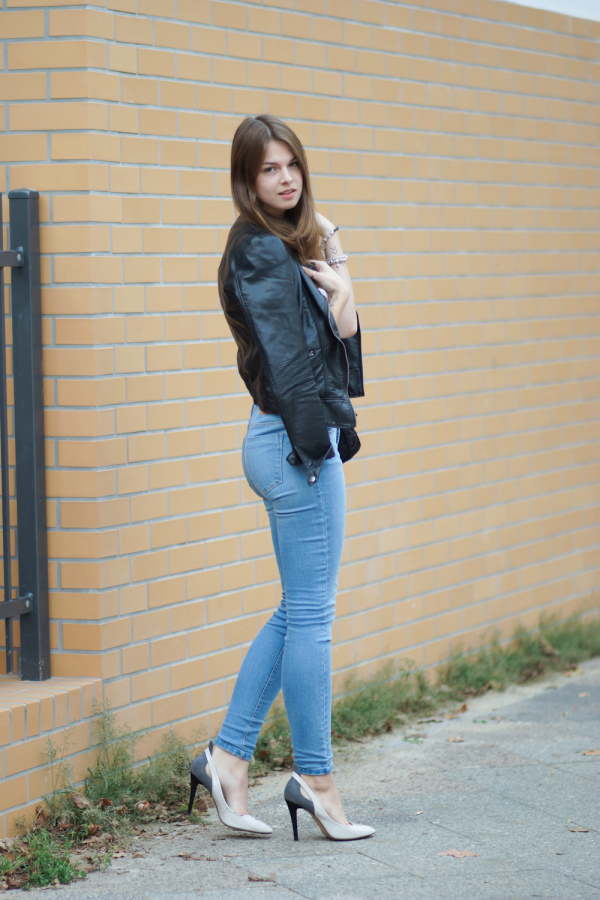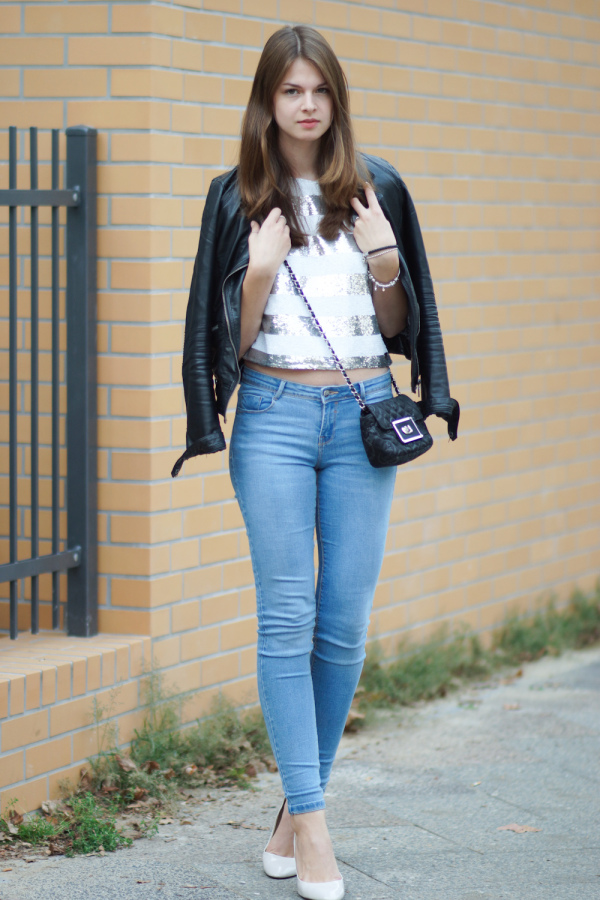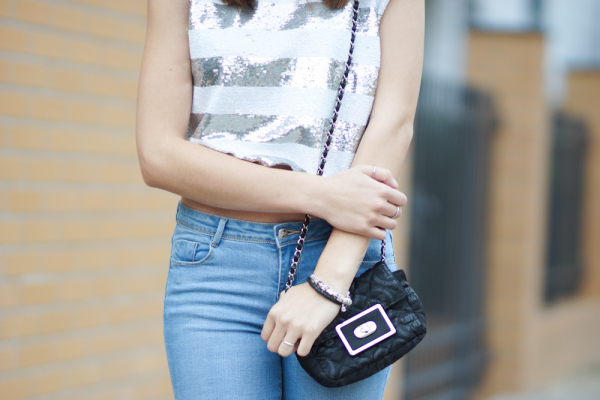 SHOP SIMILAR CLOTHES // LOOK-A-LIKE