Happy Thursday folks! I hope you've had a great week so far. 🙂 Today I would like to share another fall outfit with you, combining the perfect fall boots with this perfect leather jacket. You know how much I like to wear leather jackets and boots, so I could wear outfits like this one almost everyday.
Fall Boots
Girls can never have too many shoes and of course never too many fall boots, right? One of the good things about fall season is that we can wear our boots again, heeled or without a heel, black, grey or colourful – there are so many different styles of boots and everybody can find the perfect pair of fall boots. I already own a few fall boots, but guess what? I won't stop looking for new ones 😉 I'm really happy with my new fall boots from Deichmann. The heel has the right height to wear them during the day and the golden buckle adds the certain something. What do you think?
Almost total black outfit
As I already told you, I could wear this outfit almost everyday. I love the "rock'n'roll"-touch the leather jacket adds to this look. And talking about leather jackets: I just can't get enough x) This one is from Pepe Jeans and I ordered it one size bigger, because I like this oversized look and I hope I can wear it with a big sweater during fall and maybe winter. I decided to wear an almost total black outfit, because I like simple looks. And I wanted to focus on the garments and not on colours. I just added the white top as a contrast to the black garments.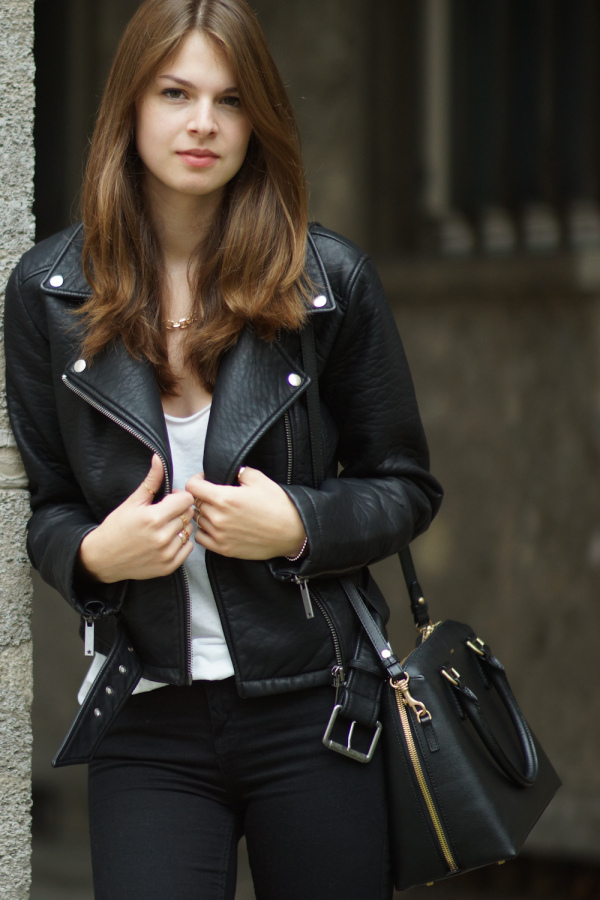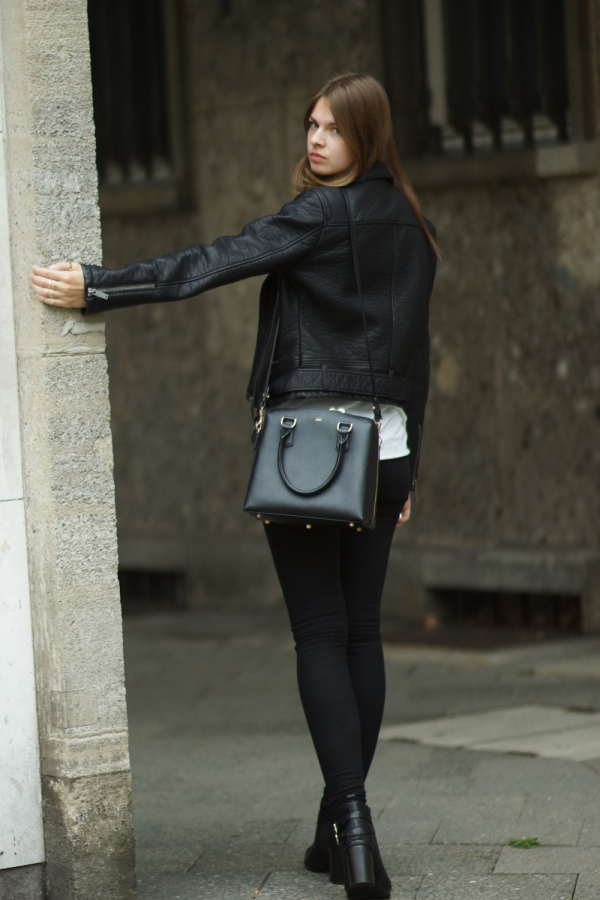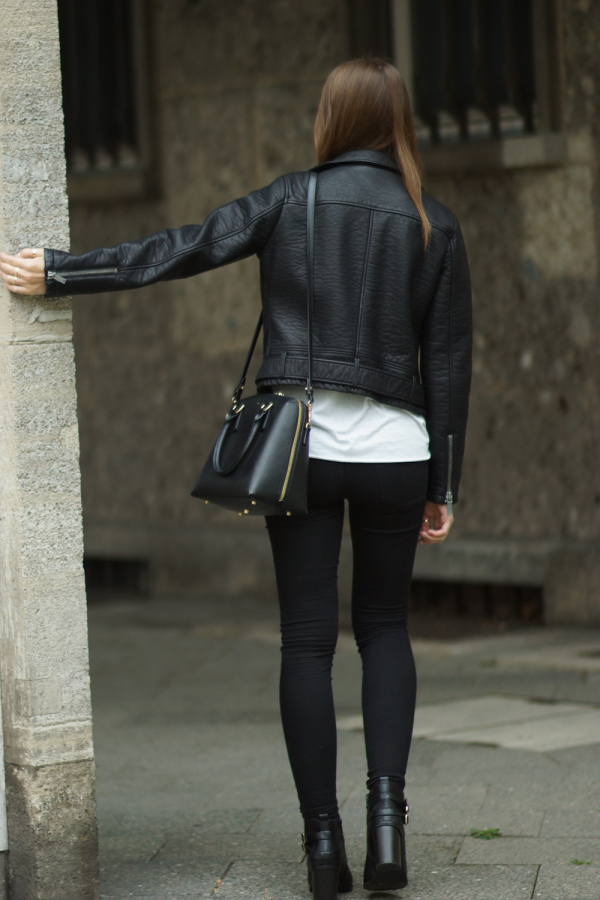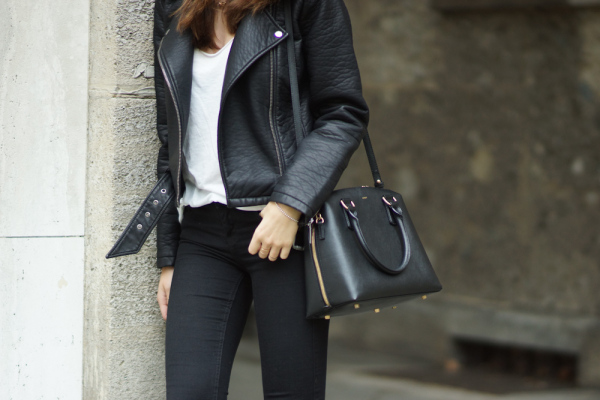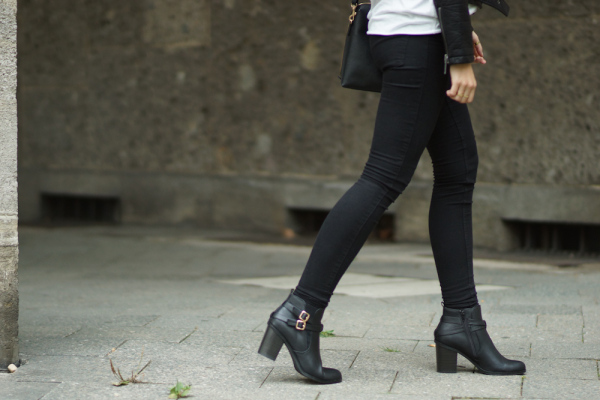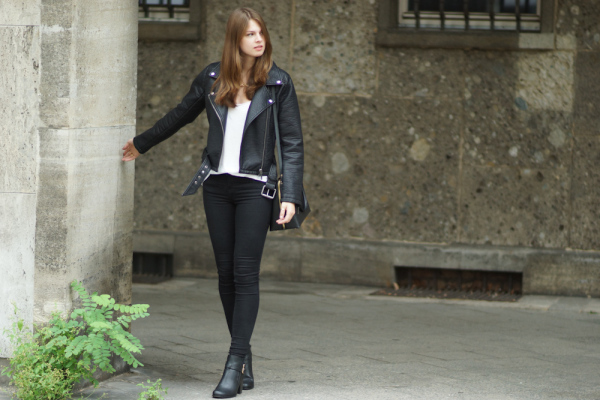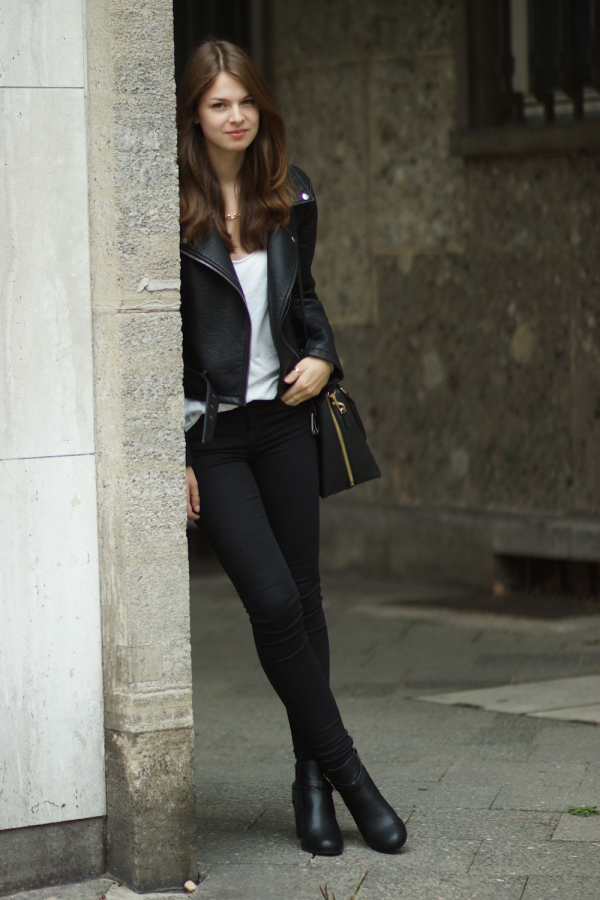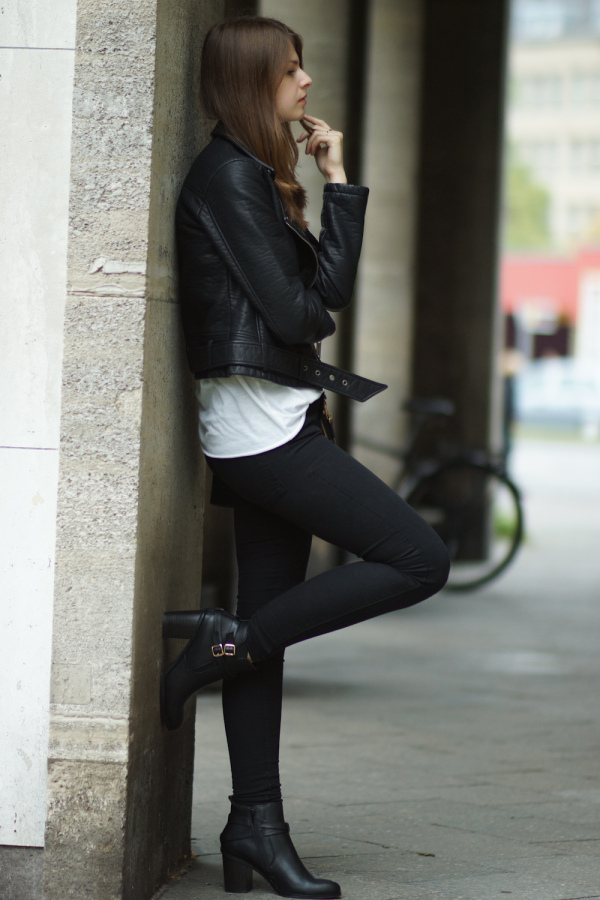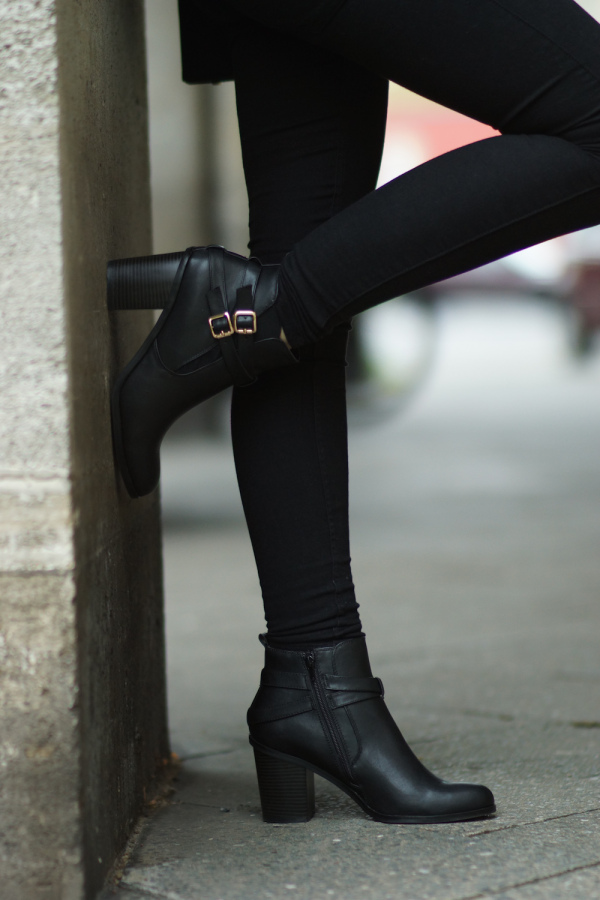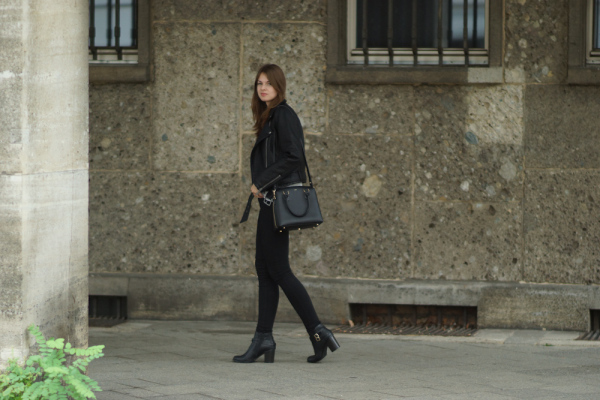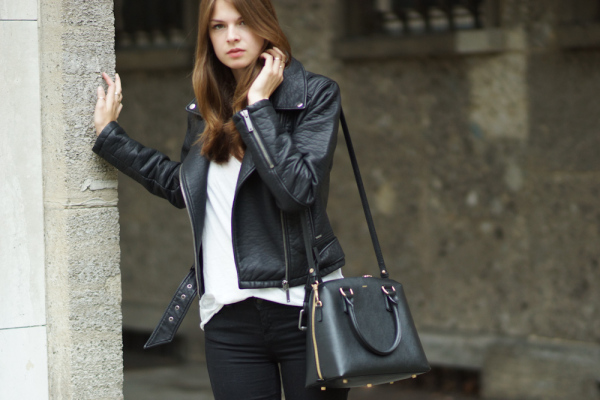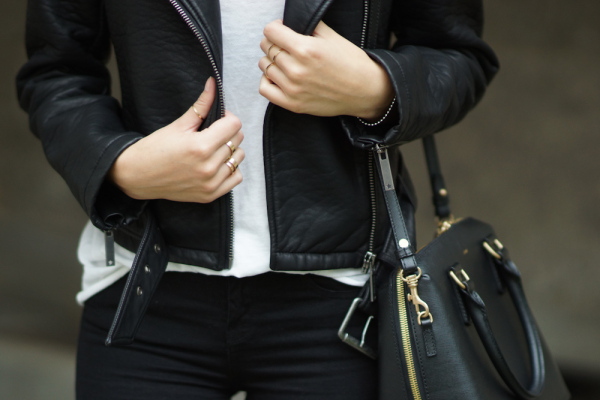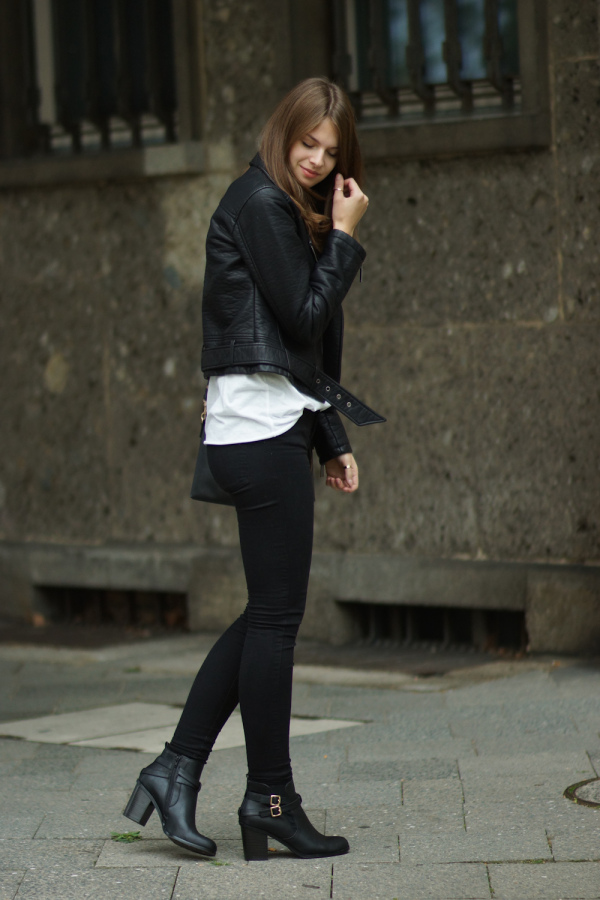 SHOP SIMILAR CLOTHES // LOOK-A-LIKE