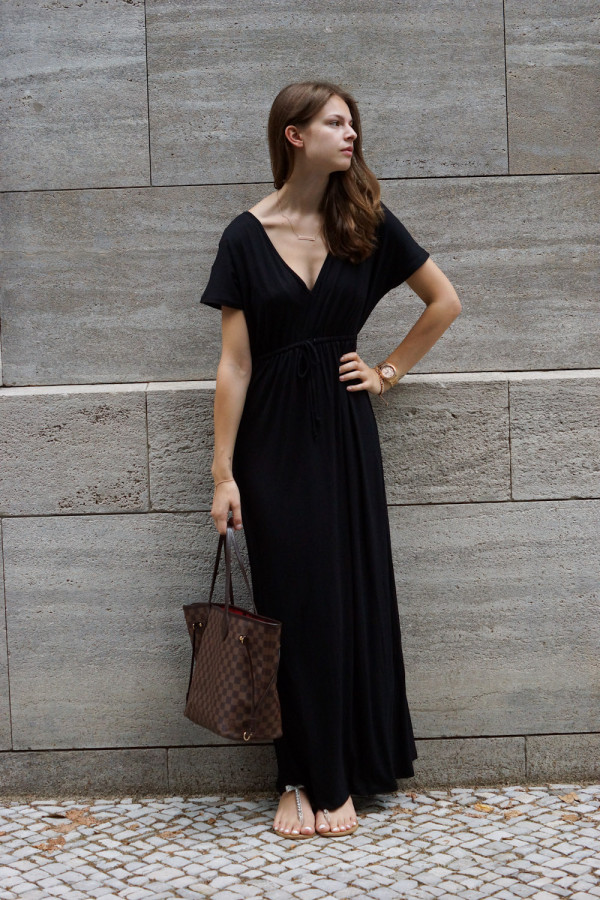 This post is part of the current Mood Week: black dress.
For the first Mood Week look I chose a black maxidress I bought some weeks ago at Asos, but didn't wear it before. Actually I don't know why I didn't wear it, because it has the perfect length. 🙂 It's hard for me to find a maxidress which doesn't end in the middle of my shins… tall girl problems 😉
I created a simple outfit with this black maxidress and combined it with my Louis Vuitton Neverfull MM and some simple flats. You don't need more when you wear a beautiful black maxidress. It might seem boring, but sometimes less is more.. 🙂 It's simple and easy yet chic and you can wear it in your everyday life as well as for special occasions.
Seize this new week folks! xx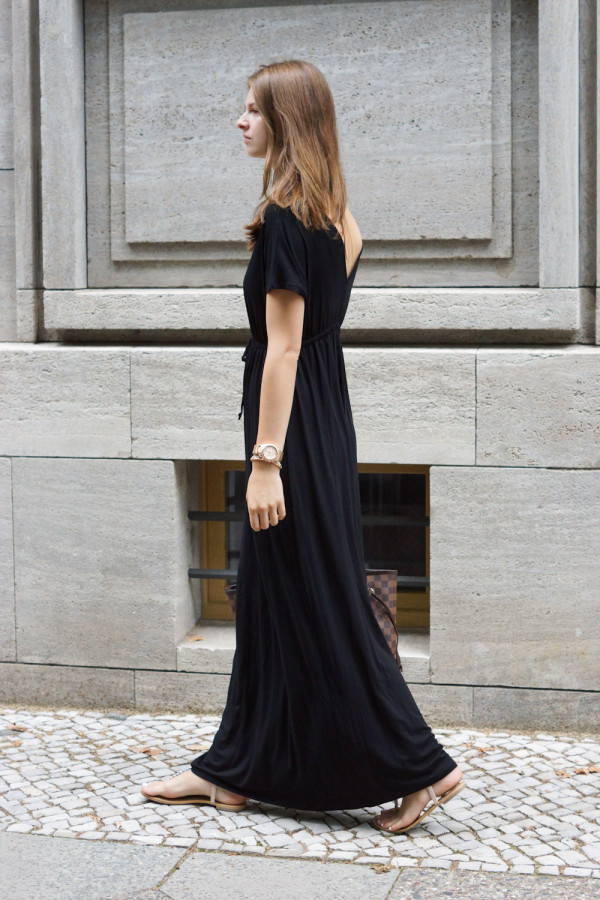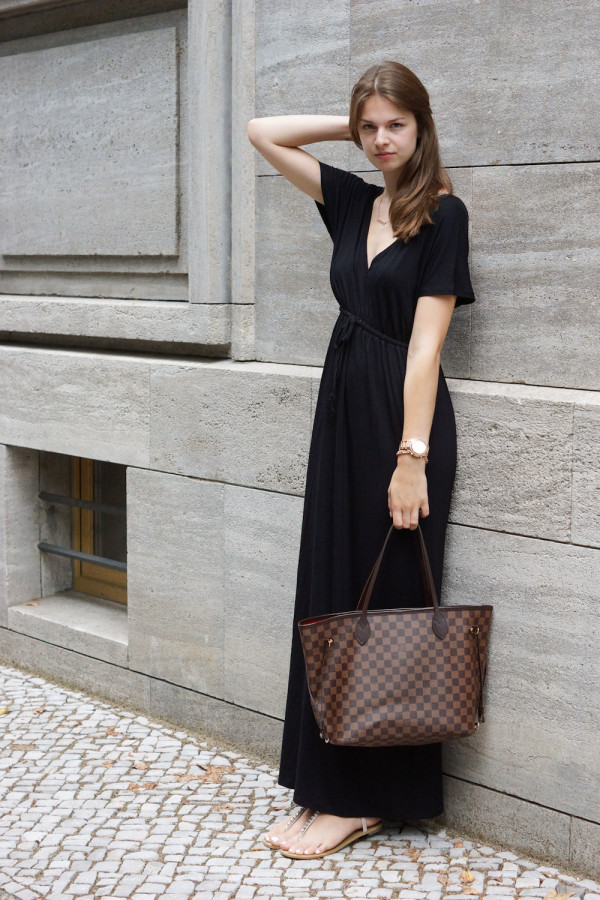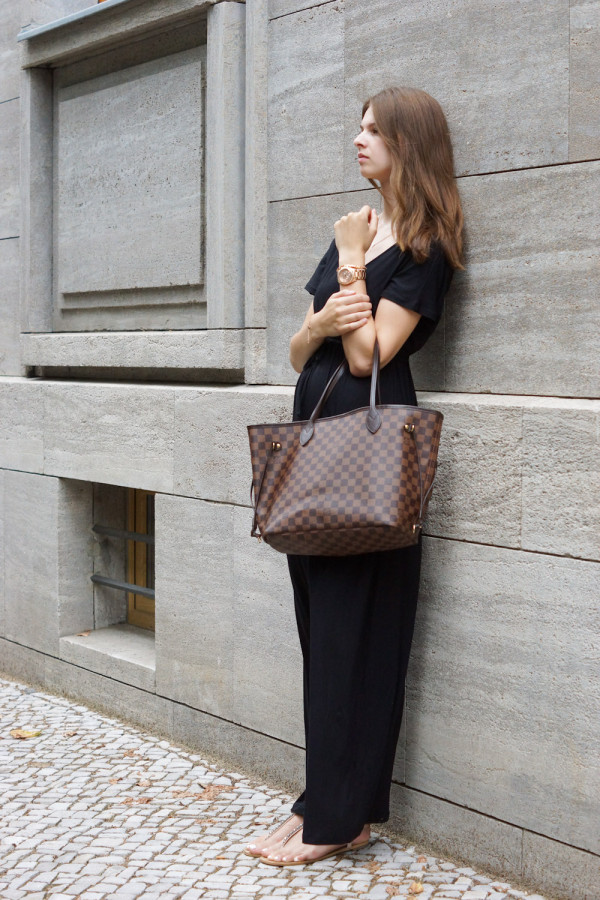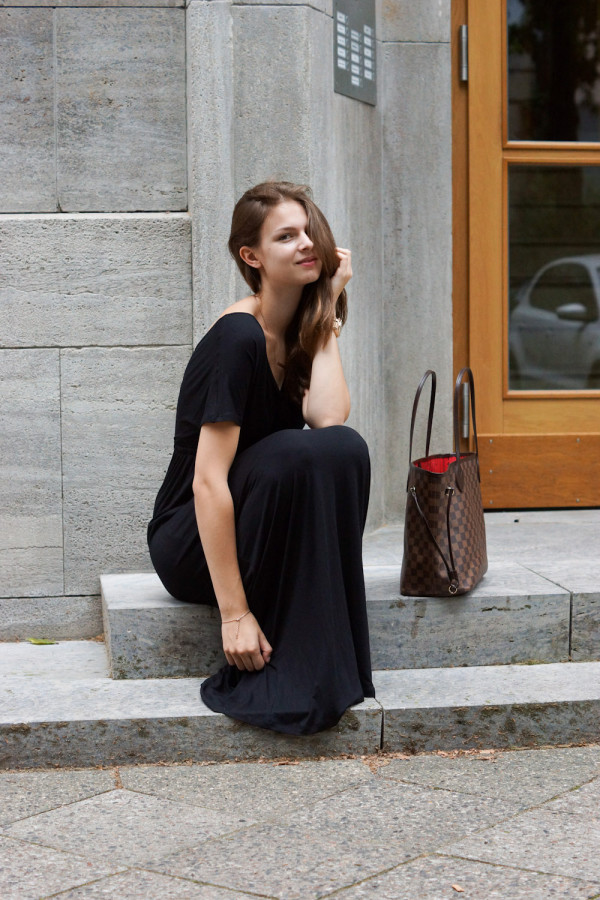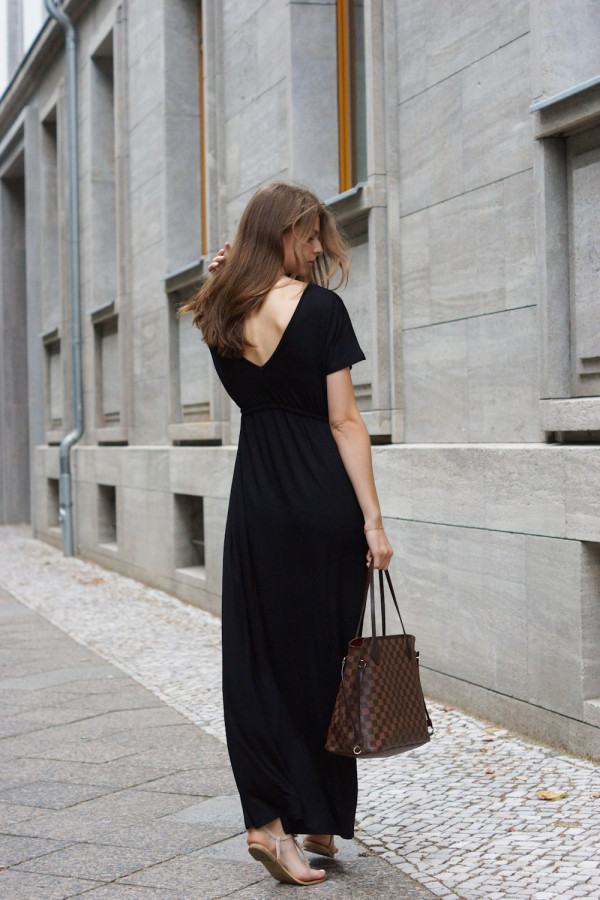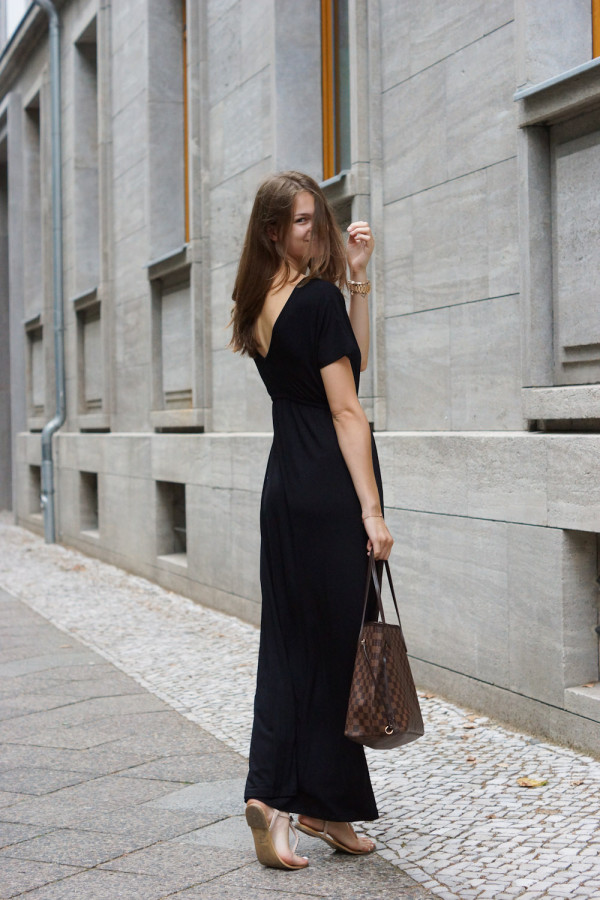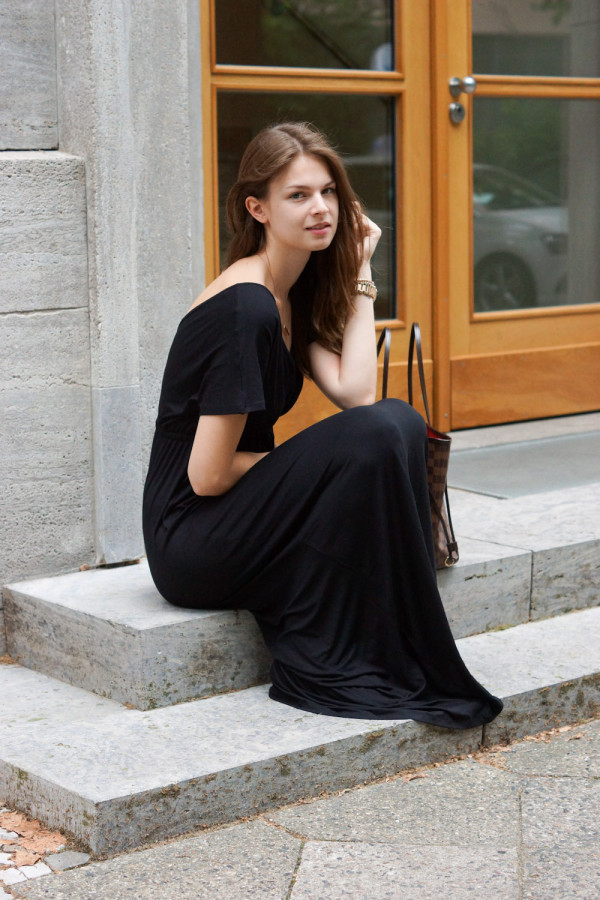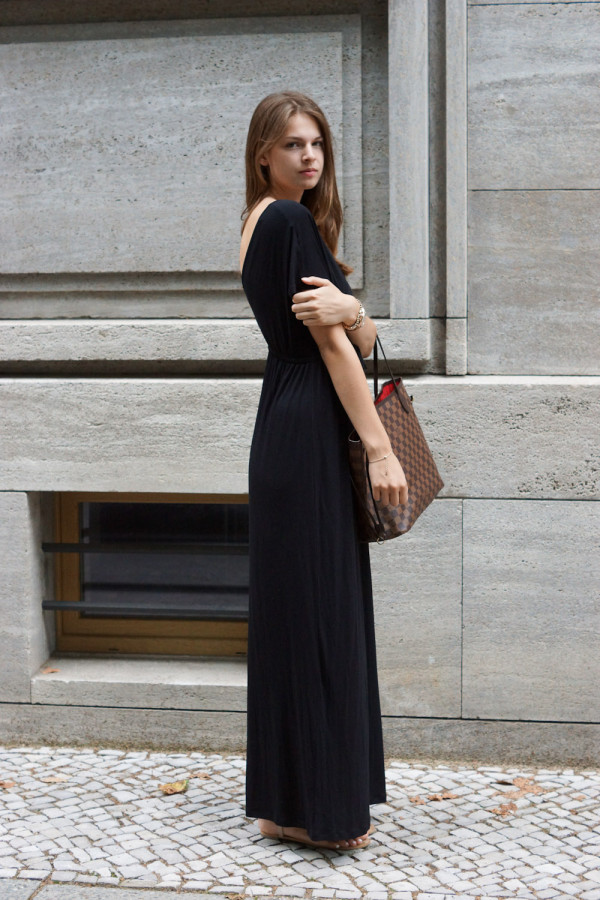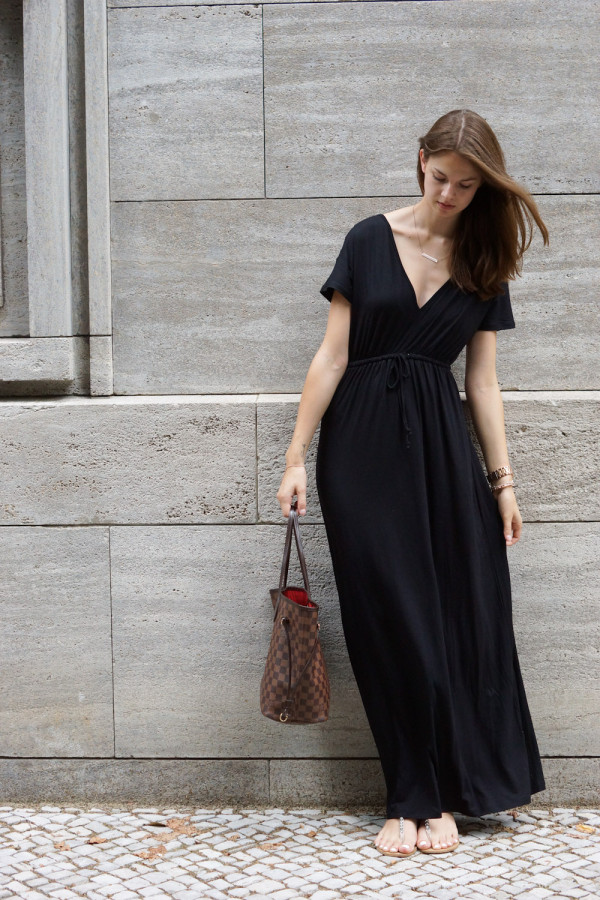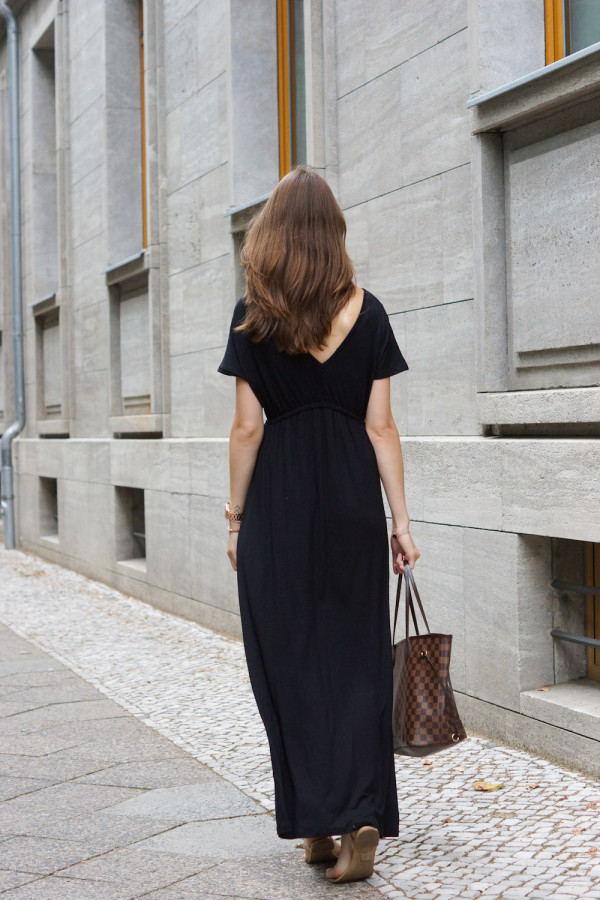 Asos Maxidress (similar) // Louis Vuitton Neverfull MM // Seven Seconds Sandals // Michael Kors Watch