Good morning and happy Friday y'all! I hope you've had a great week so far and that the weekend is going to be even better. Today I want to share two outfit inspirations for those who are looking forward to a very relaxed and calm weekend. Together with Onepiece I created to very comfy outfits with pieces of the SS16 collection. The Onepiece SS16 collection is inspired by nature, or more specifically by cocoons and their stems as well as capsules. Both are forms of encasement providing food and protection. You can find this inspiration by nature in different elements, textures as well as contrasts in the Onepiece SS16 collection. All the pieces of the collection are mirroring nature's ability to secure and fuel the living being.
Comfy Weekend Outfit No.1: Onepiece Slow Hoodie and Cocoon Pant
For the first comfy weekend outfit, I chose the Onepiece Slow Hoodie and the Cocoon Pant. The highlight of this look is definitely the pink hoodie. Even if it's none of the colours I usually wear, it was love at first sight when I saw this hoodie online. I like comfy, oversized hoodies as lot even though I haven't had one for quite a while. I used to have a lot of oversized hoodies when I was younger, but sorted them out over time and didn't buy new ones. Now I finally have a new one, and I couldn't be happier about it. It's the perfect piece for cold days. I like the zipper detail on the side a lot; probably that's the reason why it was love at first sight. 😉 The sweatpants aren't bad either. Black sweatpants are one of the basics probably all of you have in their closet. They are easy to combine and perfect for cosy days at home. Well, I would wear them outside as well as long as I'm not going somewhere where it would be inappropriate to wear this kind of clothes. 😉 What do you think about my first comfy weekend outfit put together of two pieces of the Onepiece SS16 collection?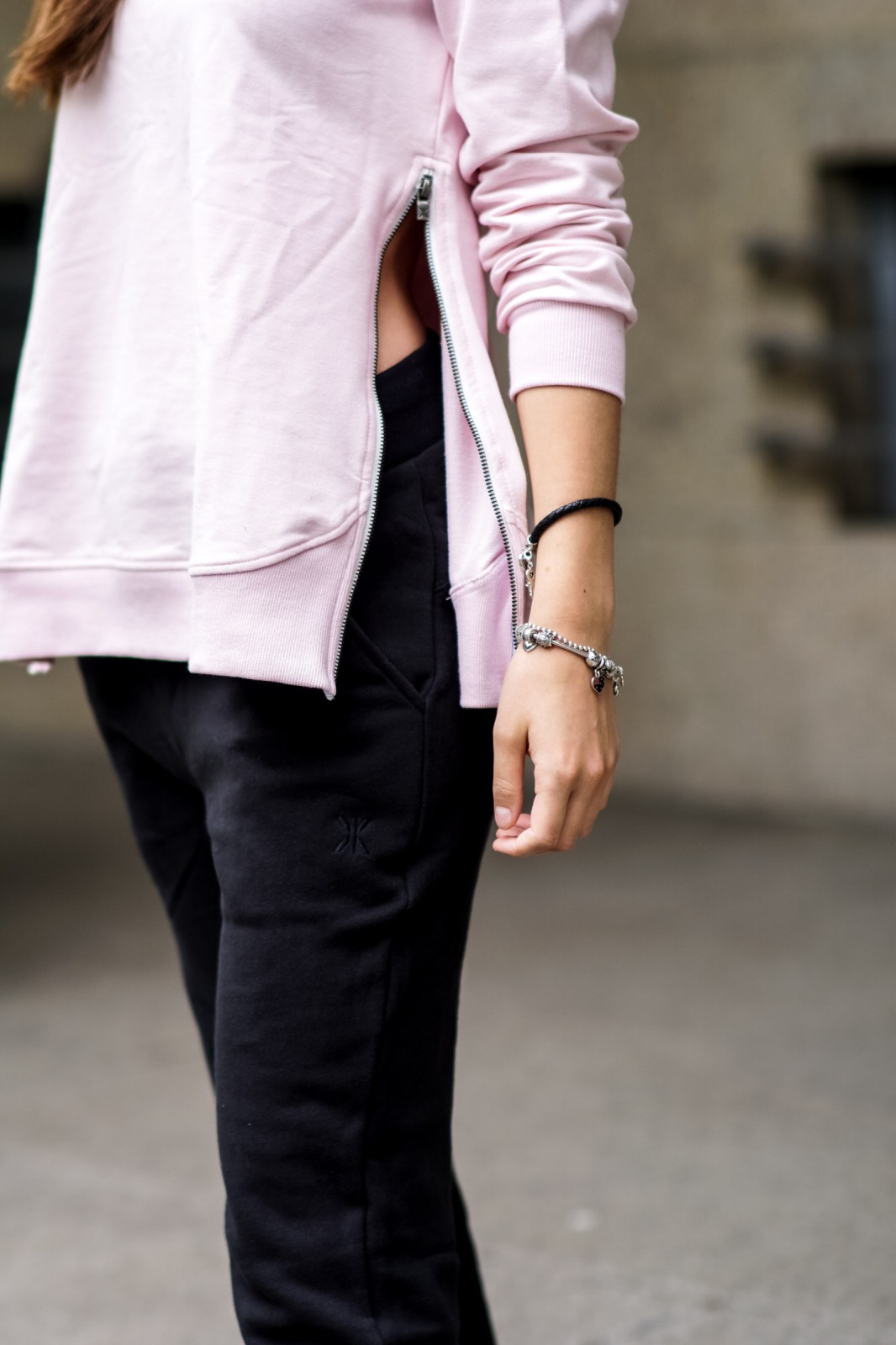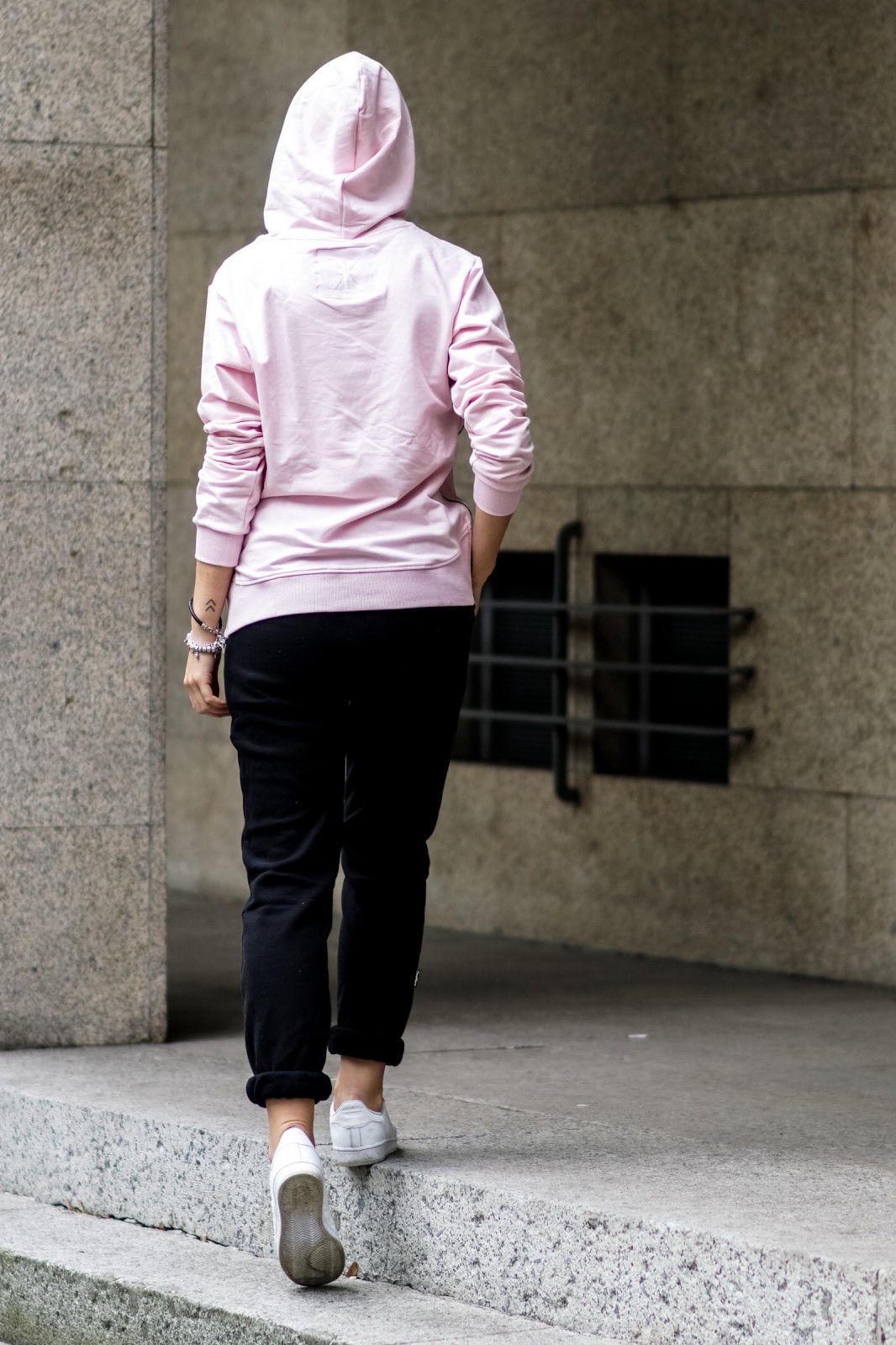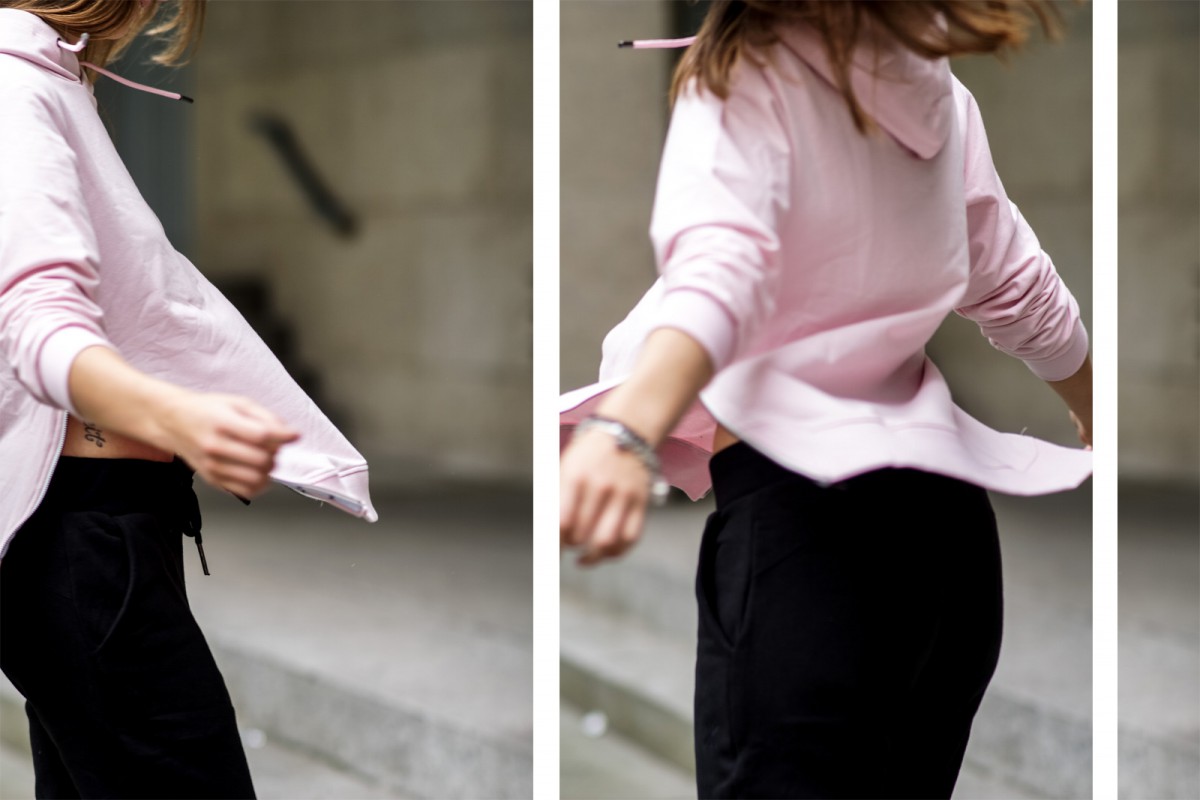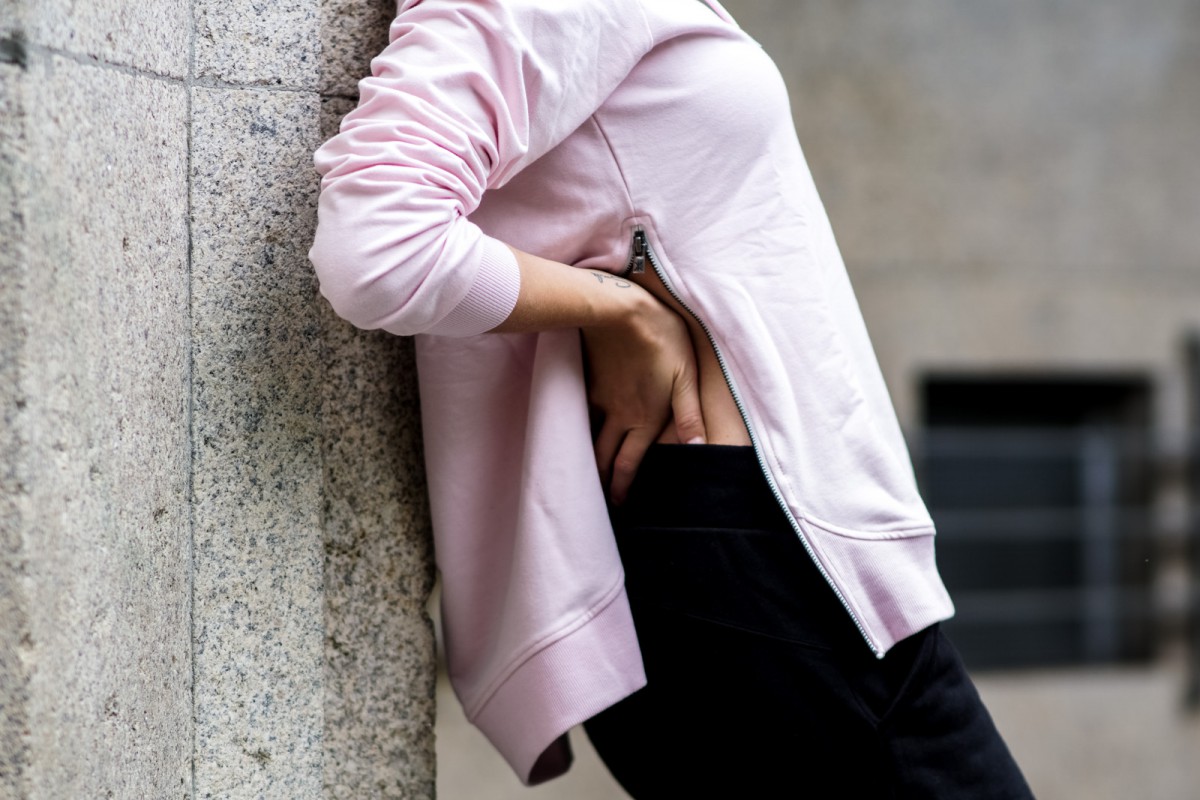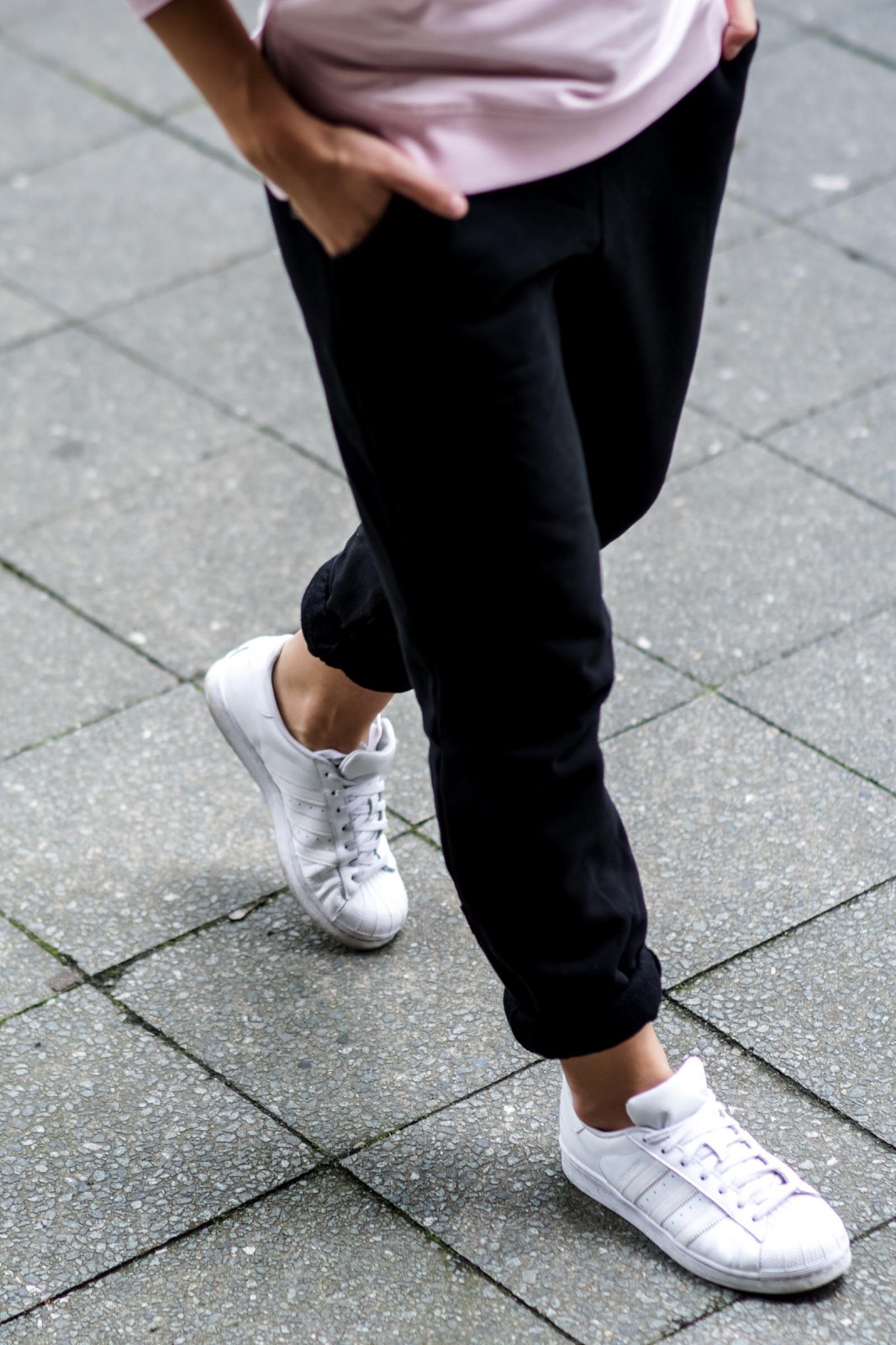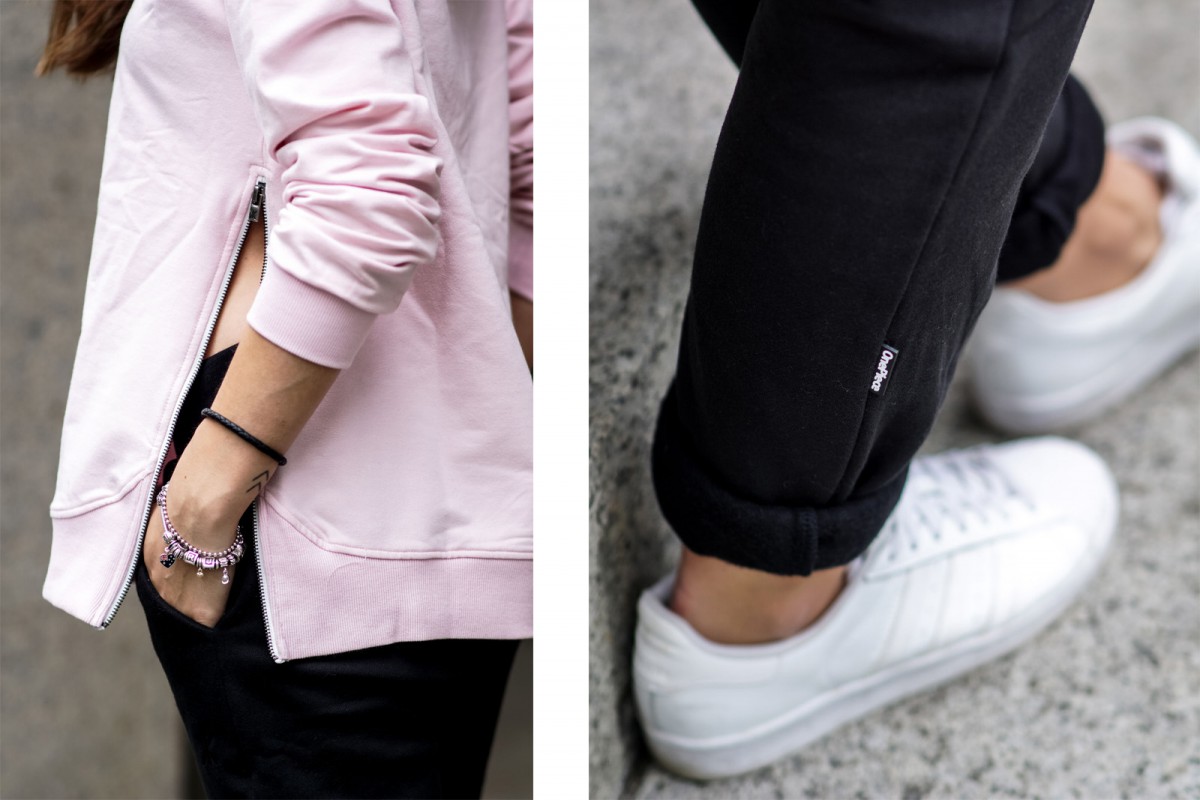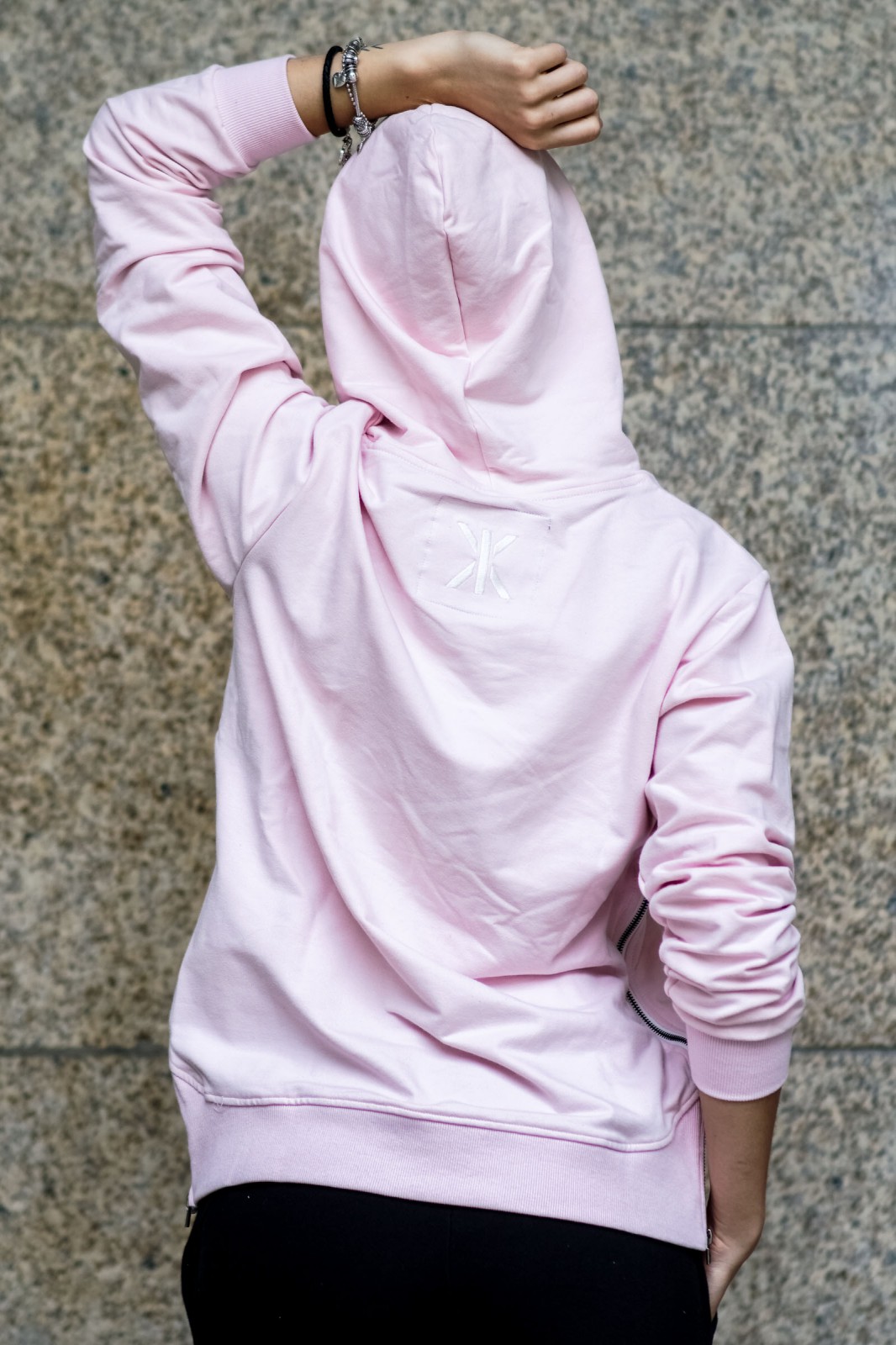 Comfy Weekend Outfit No.2: Onepiece Collected Jumpsuit
Onepiece is well-known for its jumpsuits, so I HAD to pick one of them as well. 😉 Most of the Onepiece jumpsuits are unisex, very loose and oversized. I chose the Onepiece Collected Jumpsuit because I wanted to show you that Onepiece has other jumpsuits to offer. Not all the jumpsuits are loose and oversized, some of them are tight fitted others are short. One of my favourite jumpsuits of the Onepiece SS16 collection is this one. I like the fabric; it's made of terrycloth, as well as the cut. The V-neck makes the jumpsuit look more feminine and without sleeves, it's perfect for chilly summer days. Onepiece has other jumpsuits without sleeves, but most of them don't have a hood, and I really wanted one with a hood 😉 So that's why I chose this model. What do you think about my choice and how do you like the second comfy weekend look?
BTW: Most of the pieces are on sale right now. If you like the ones, I shared today and want to see what else the Onepiece SS16 collection has to offer, you should definitely check their online shop. 🙂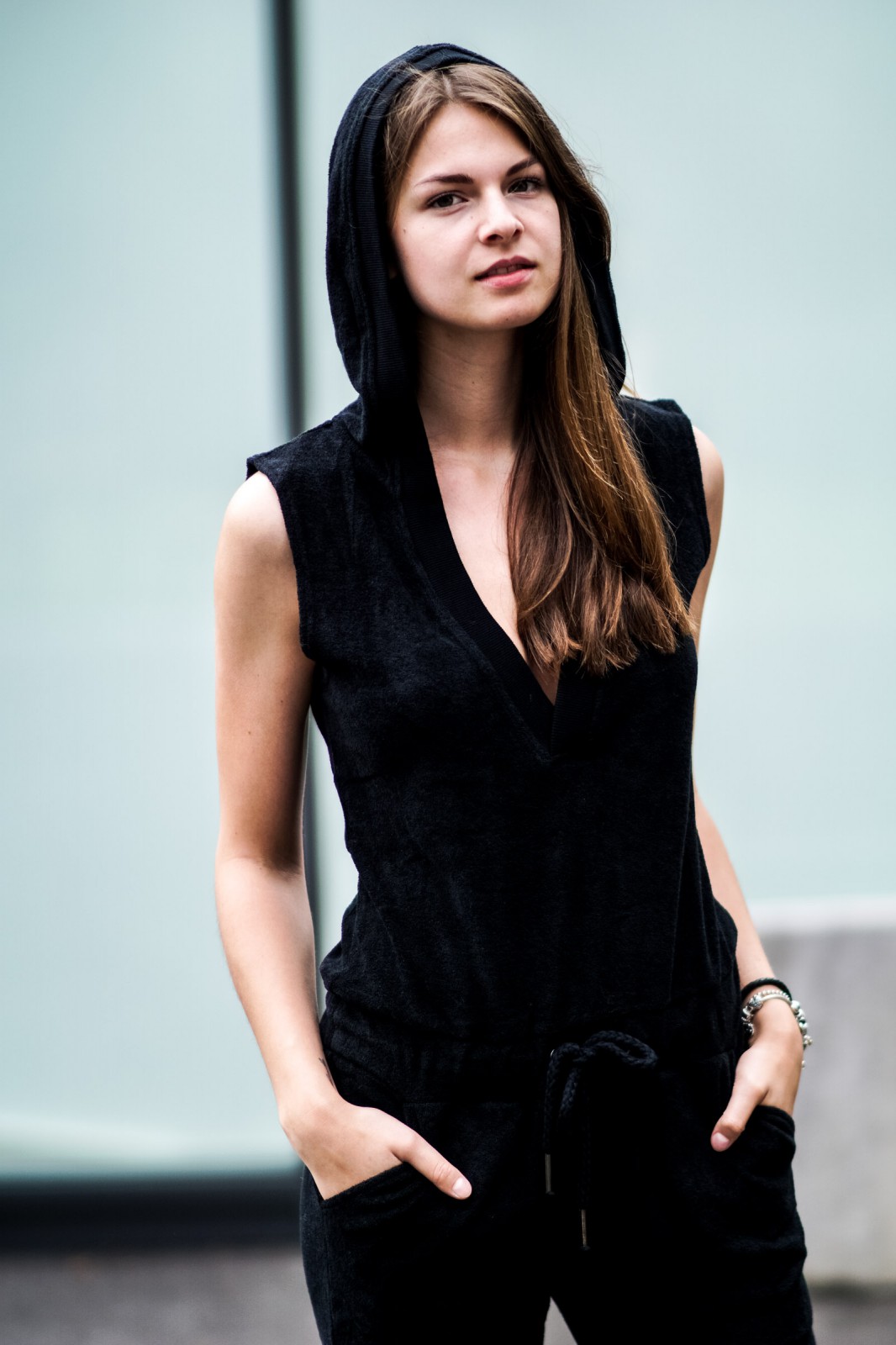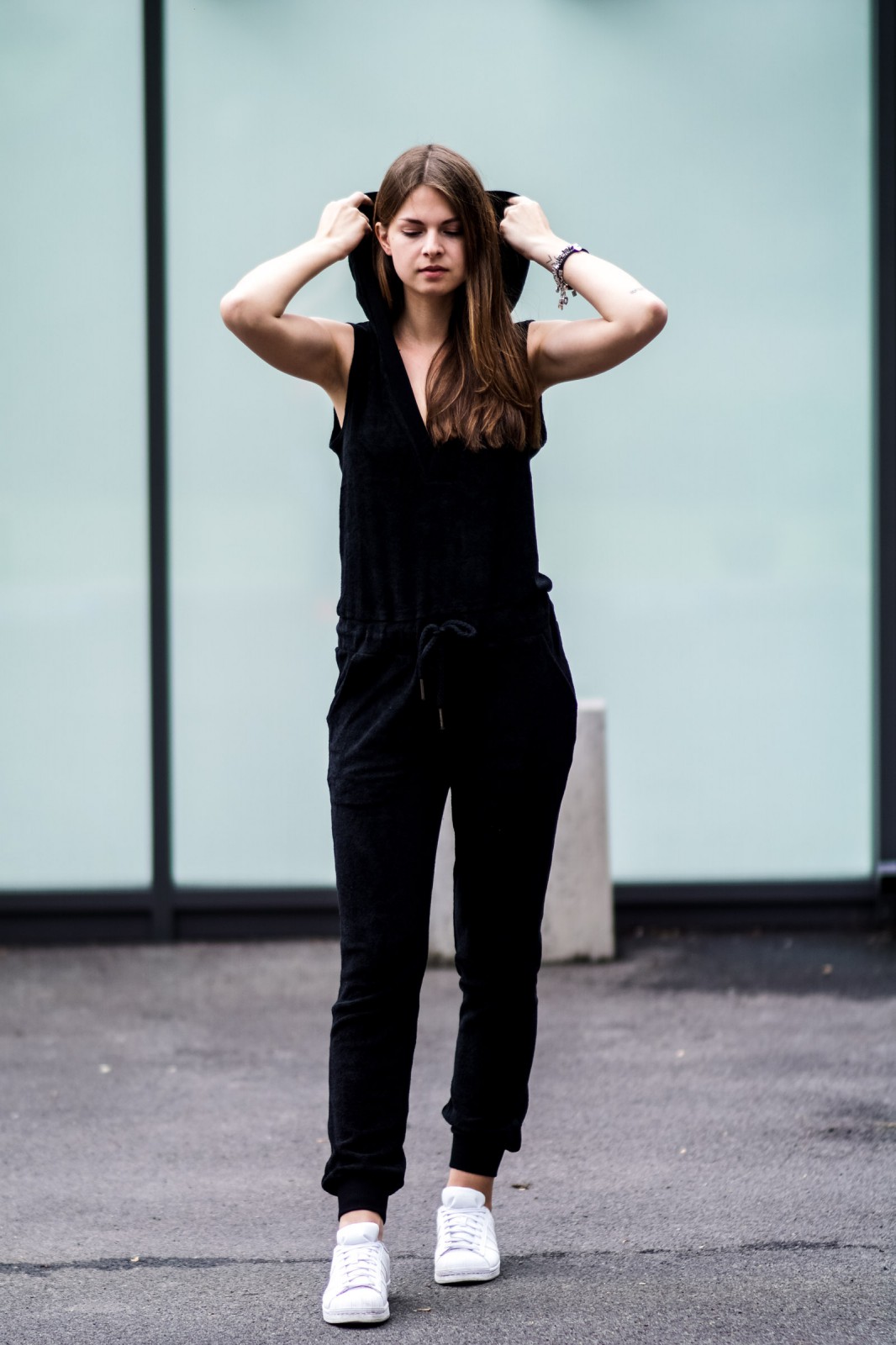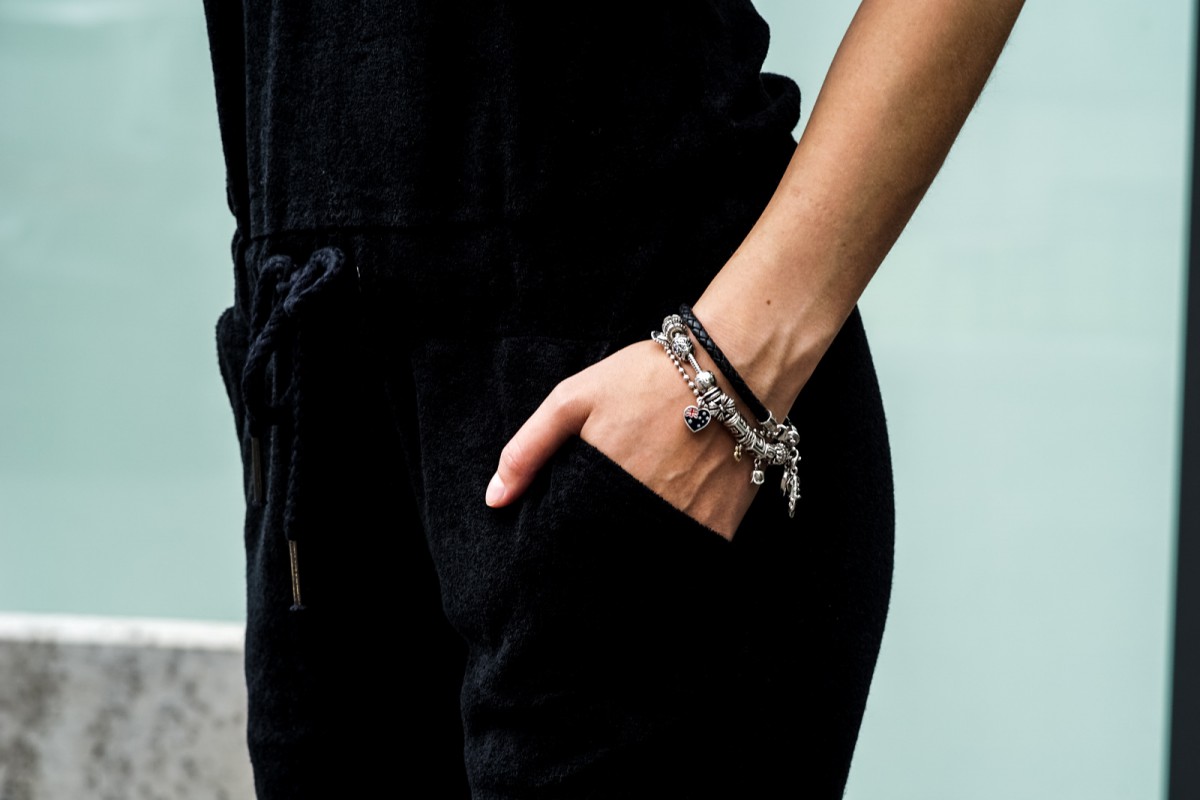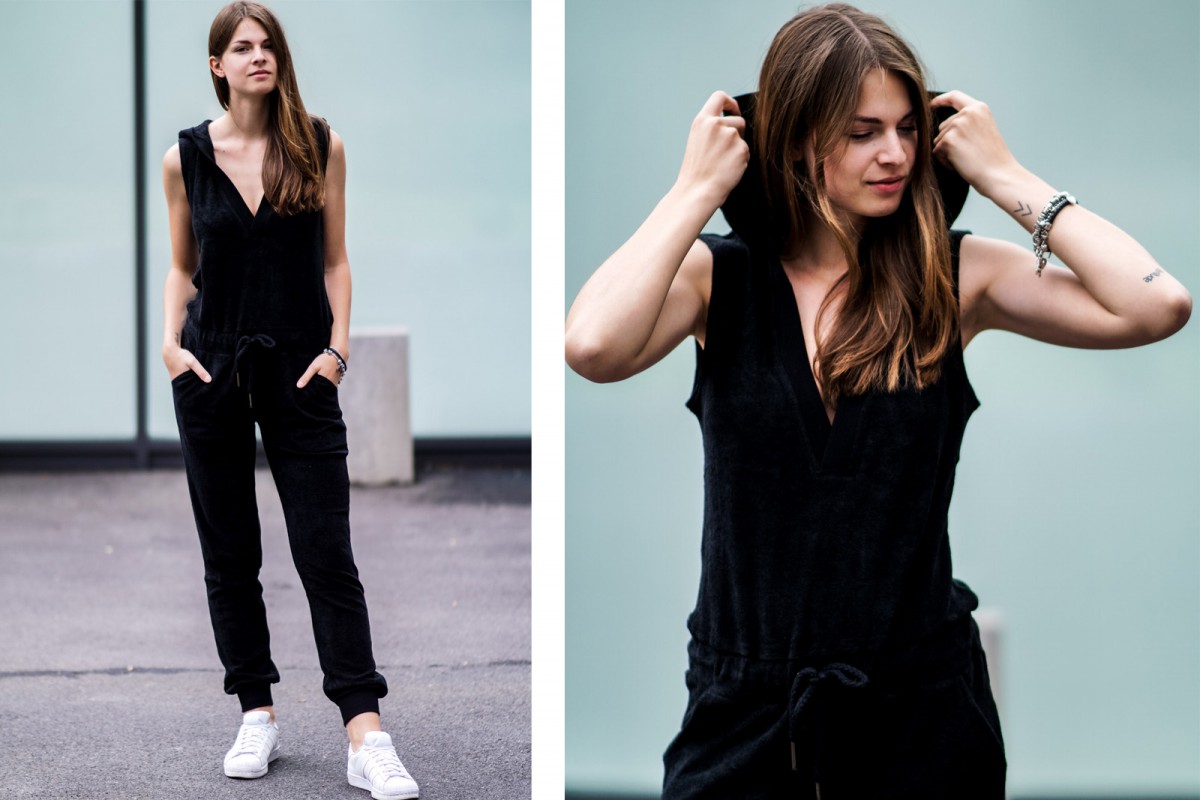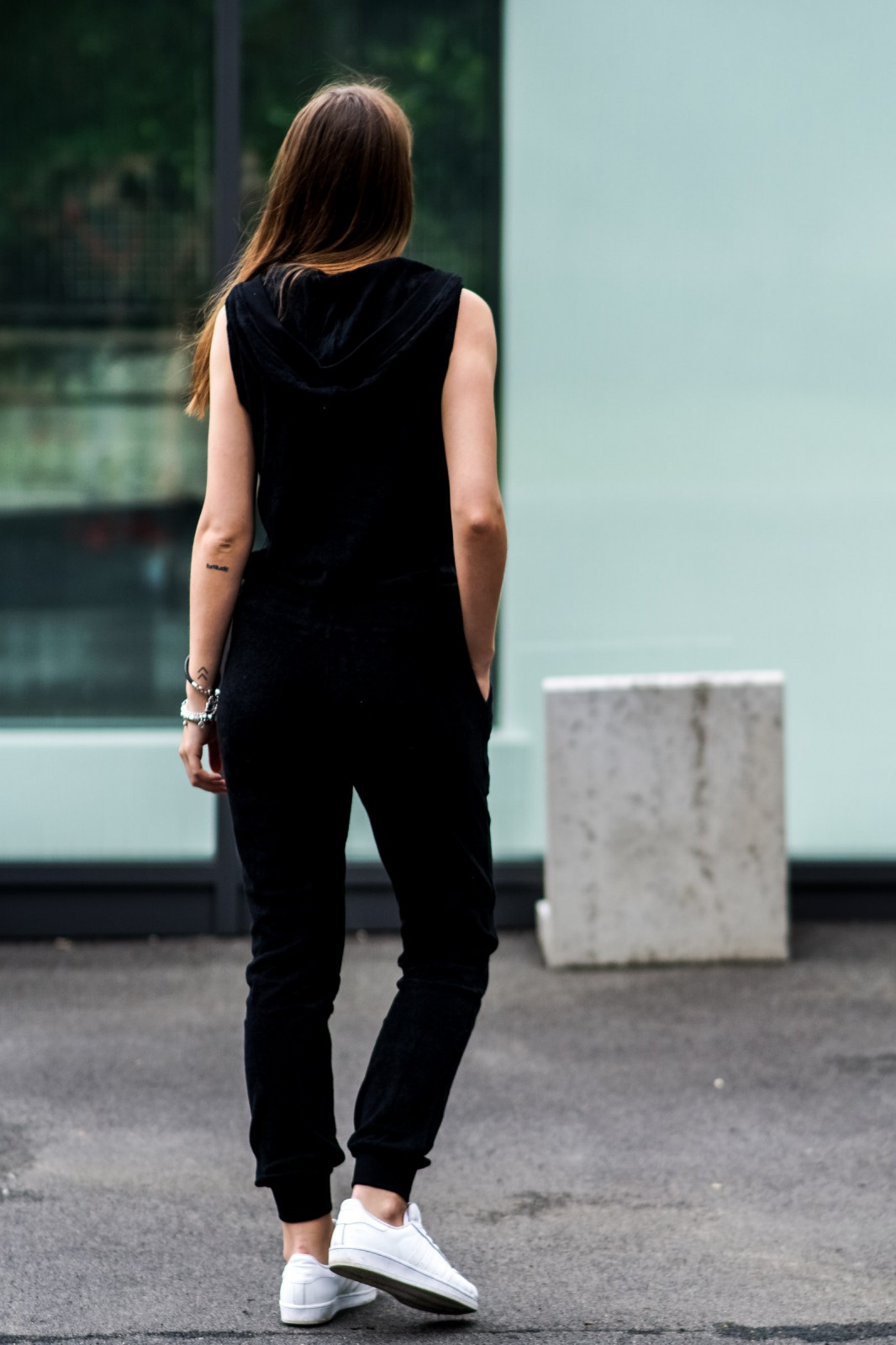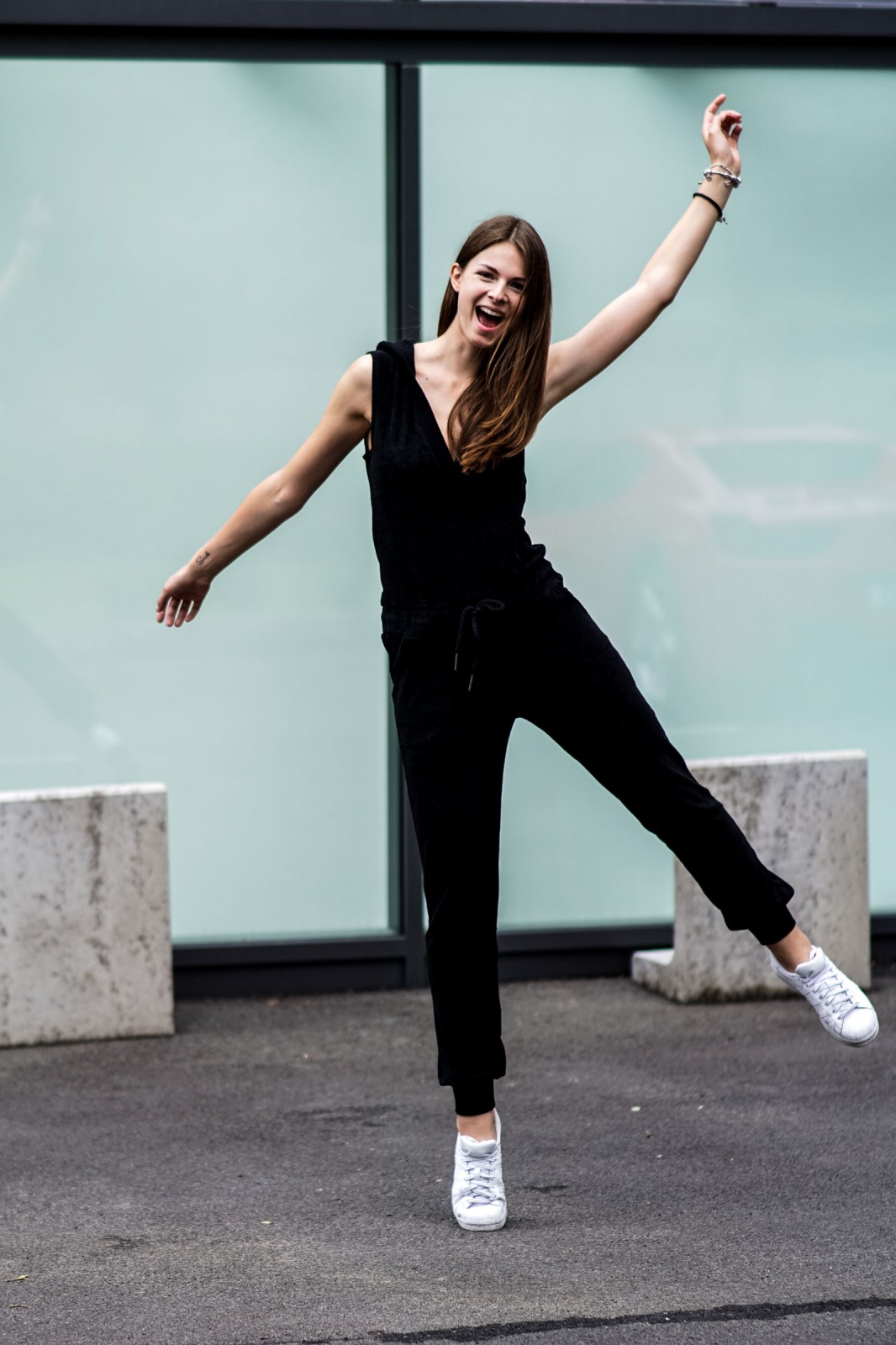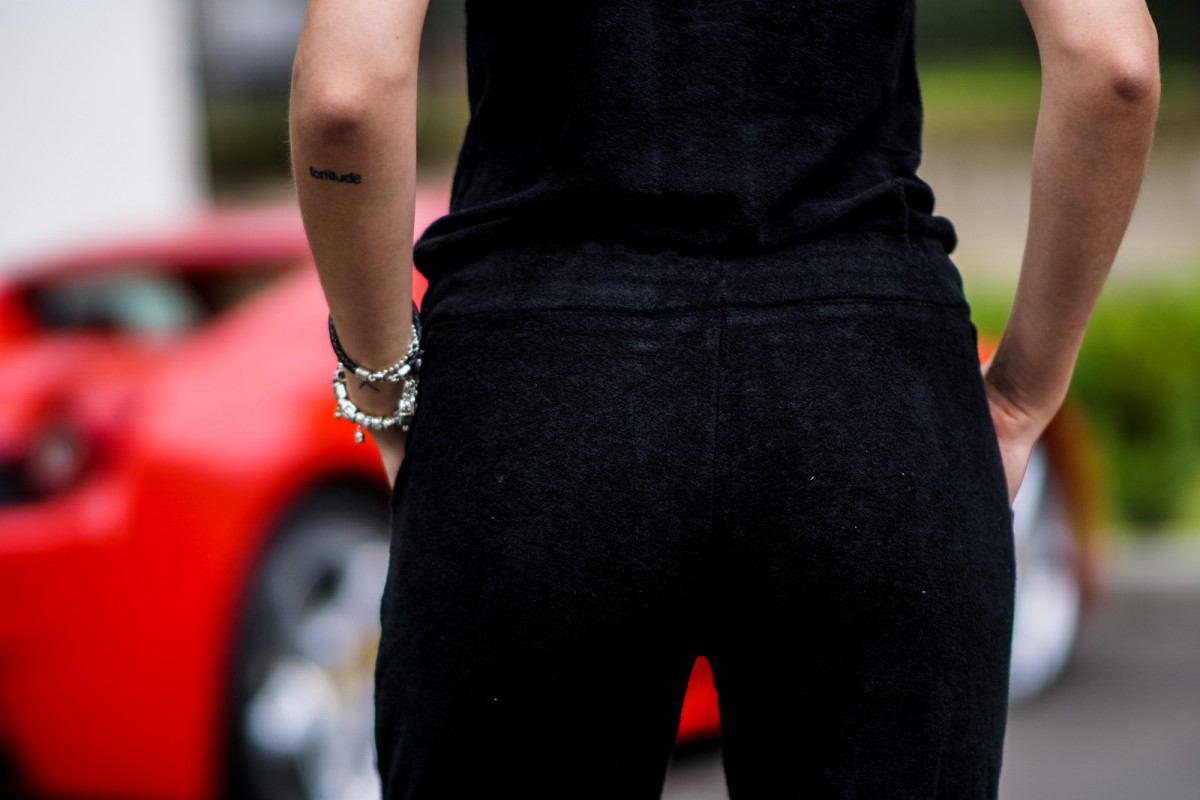 In friendly cooperation with Onepiece