FRIYAAAAY! One last day at work before I can enjoy the weekend to the fullest! What about you? Do you have to work today or do you have a long weekend off and are already relaxing at home or wherever you wanna be? I have only a couple more hours at the office before I'll drive home, eat something and probably watch Netflix for the rest of the day 😀 Ahh, that sounds like such a good plan – I can't wait. But first I want to share a new outfit post with you. Additionally, I have to prepare a couple of more posts and do some other work such as accounting, yaaay! But let's start with this outfit:
Blue Sneakers, Black Pants and Baby Blue Off Shoulder Shirt
This is one of the looks I was wearing last week. The weather changes every single day and so do my outfits. One day it's freaking hot and the day after it's 10 degrees colder and rainy. It's kind of hard to get dressed in the morning and usually I'm everything but adequately covered. The day I was wearing this outfit was one of those colder days, and it was very windy. I actually should have brought a jacket with me, because I was a little bit cold. Can you believe to freeze in an outfit like this in JULY? Anyways, I don't want to complain about the weather. I'm already looking for destinations to travel to for five or seven days sometime soon 😉 Maybe we'll fly to Ibiza, Mallorca or one of the Canary Islands.. any suggestions? 😉
Back to the topic of today's post: my outfit. You've seen this off shoulder shirt before, but this time, I opted for a more sporty and casual outfit. That's why I combined them with my new blue sneakers. Don't they go perfectly together? 🙂 The sneakers are from Blackstone, a brand I recently discovered. They have pretty nice sneaker styles for men and women, and these blue ones are one of them. I mostly wear white sneakers, but it was love at first sight when a saw this style. I like the colour a lot and think it's perfect for summer and can be combined as easy as white sneakers. 🙂 What do you say? Would you wear blue sneakers?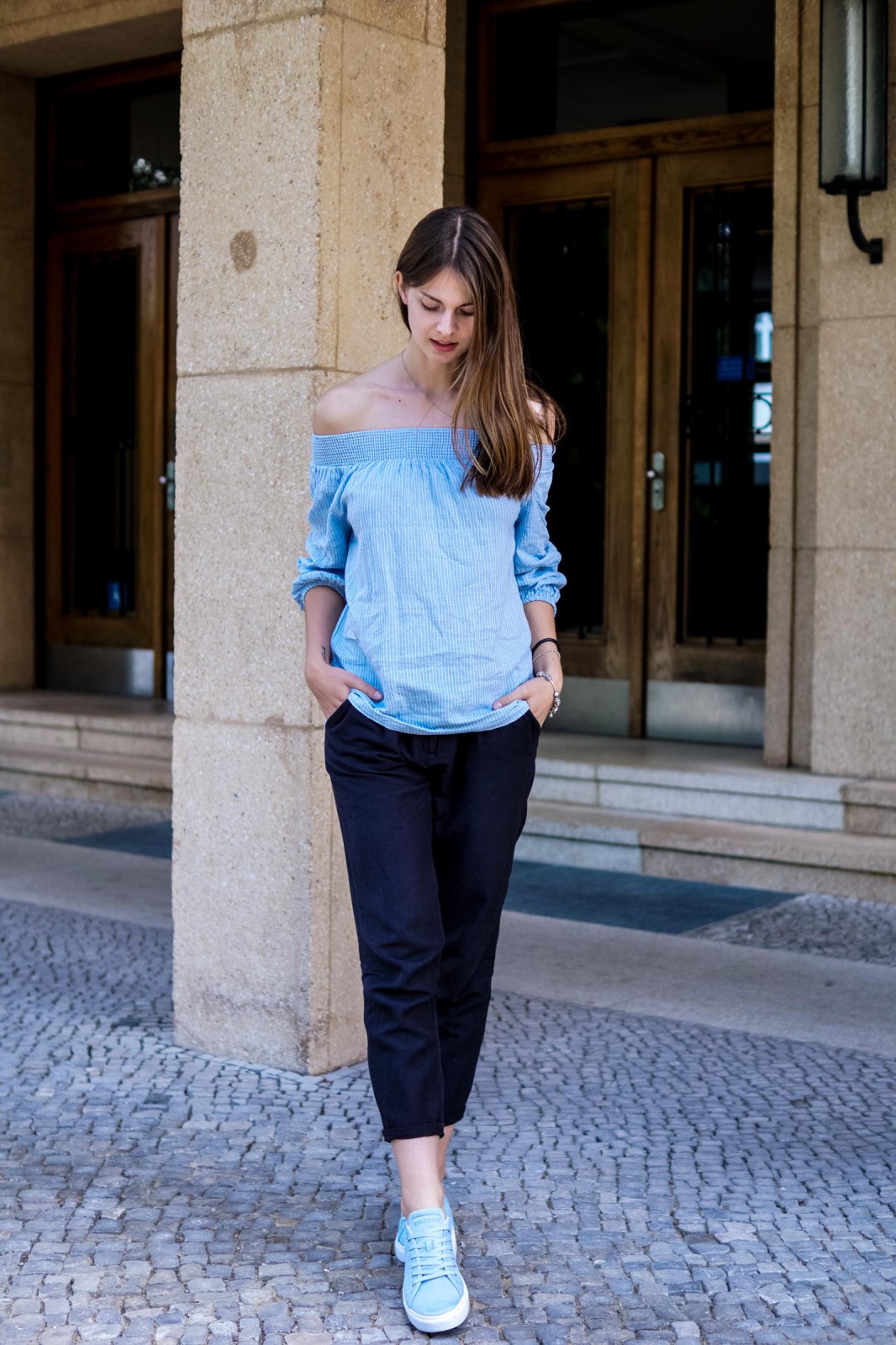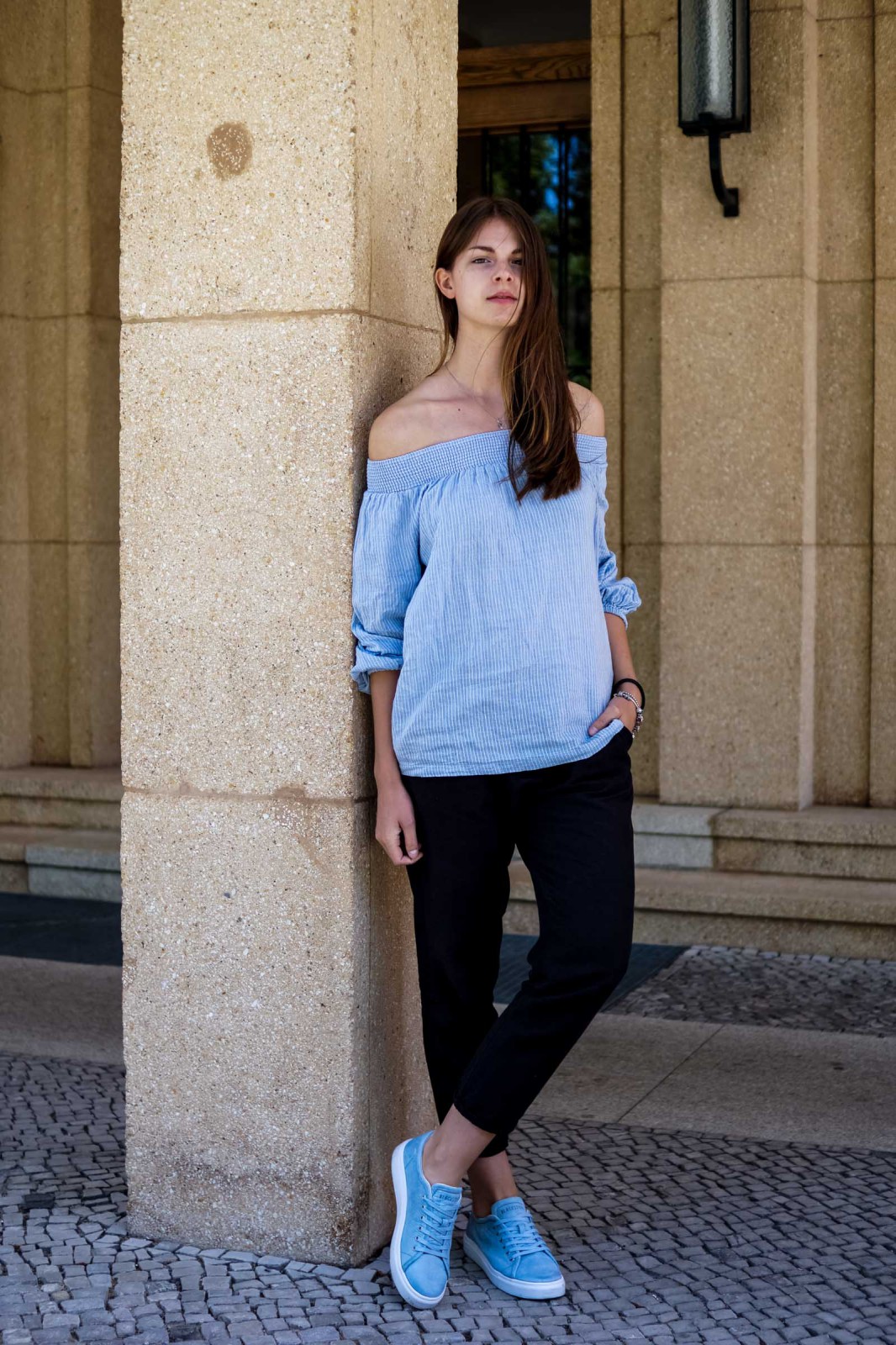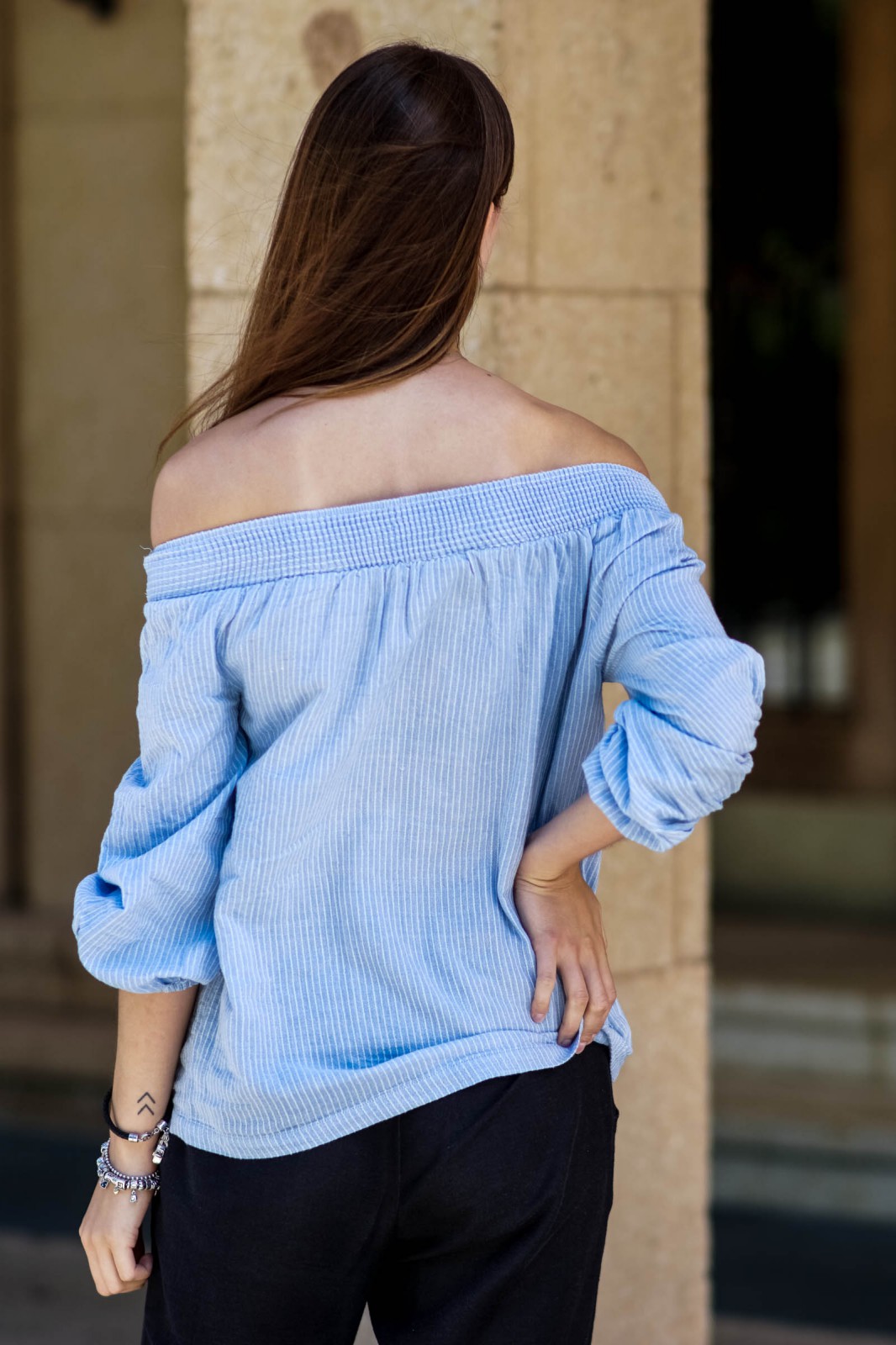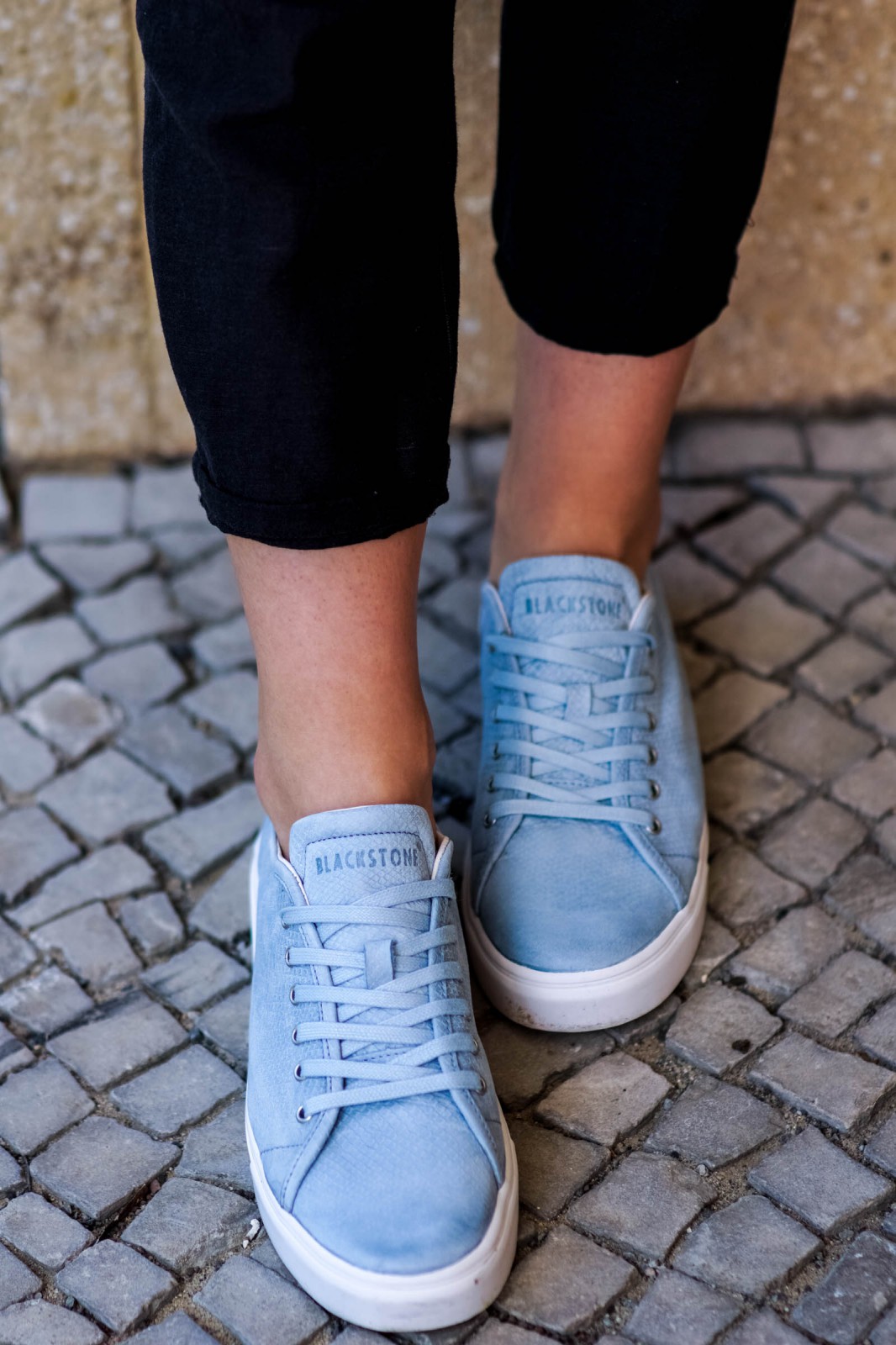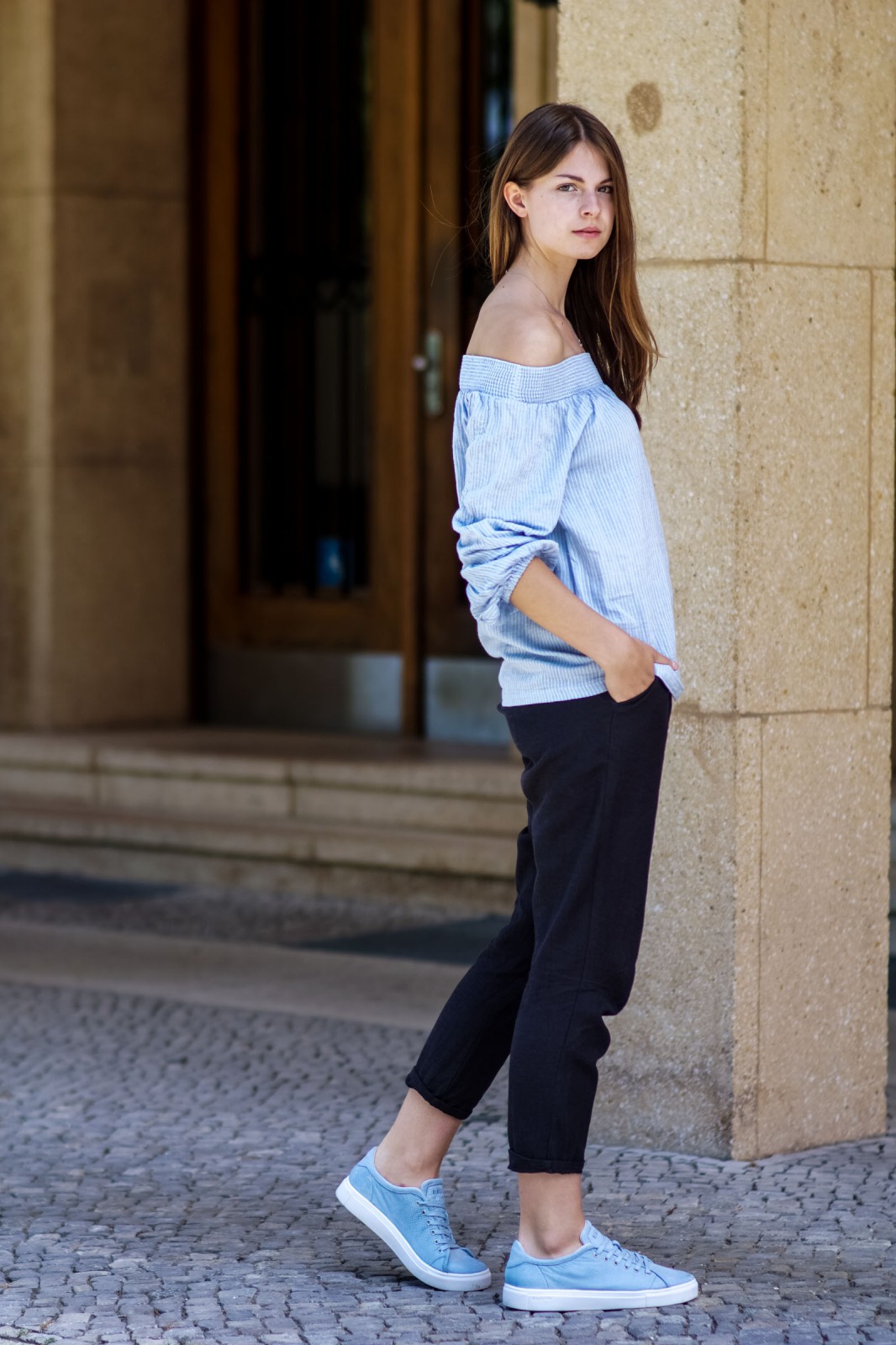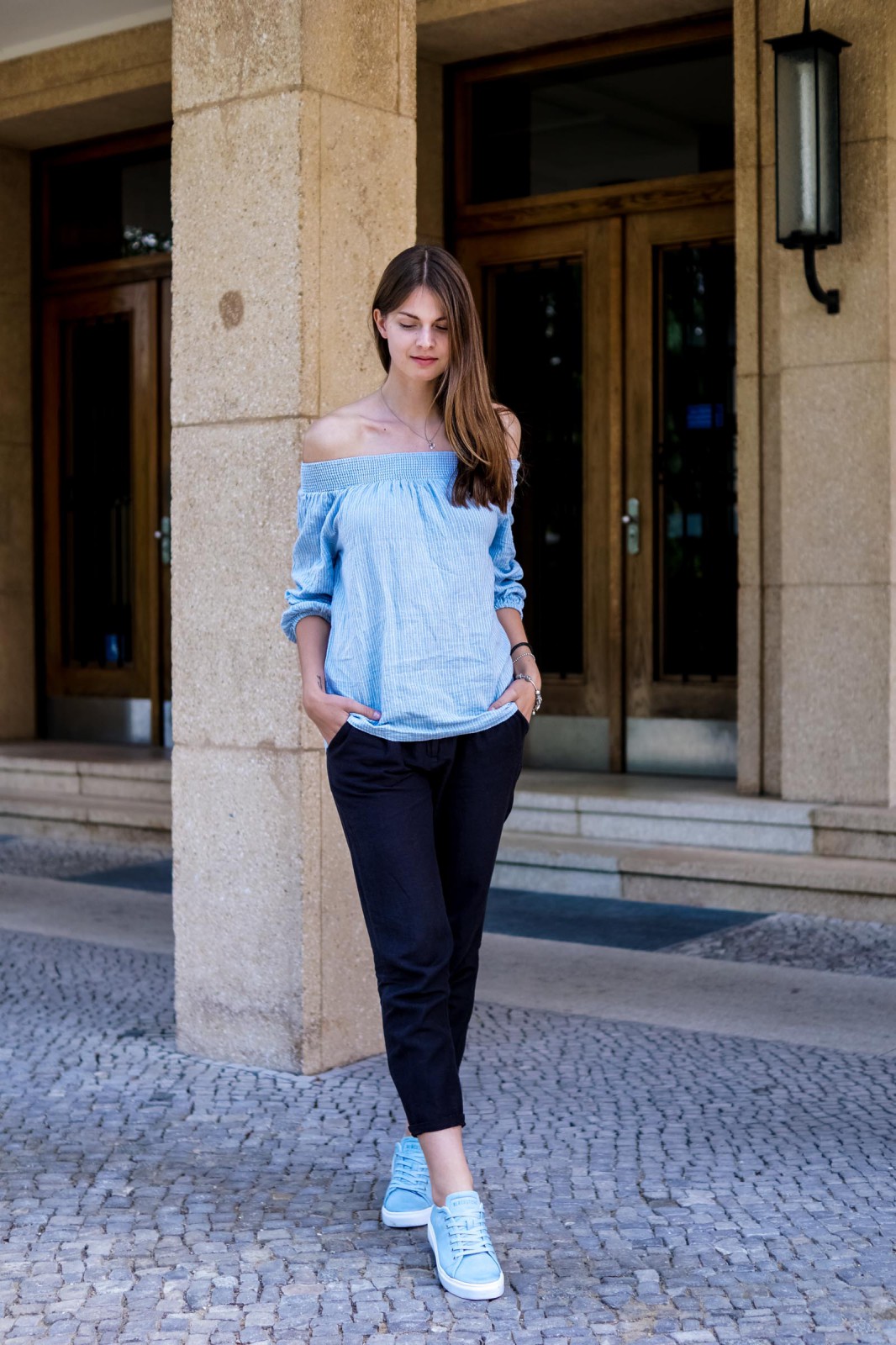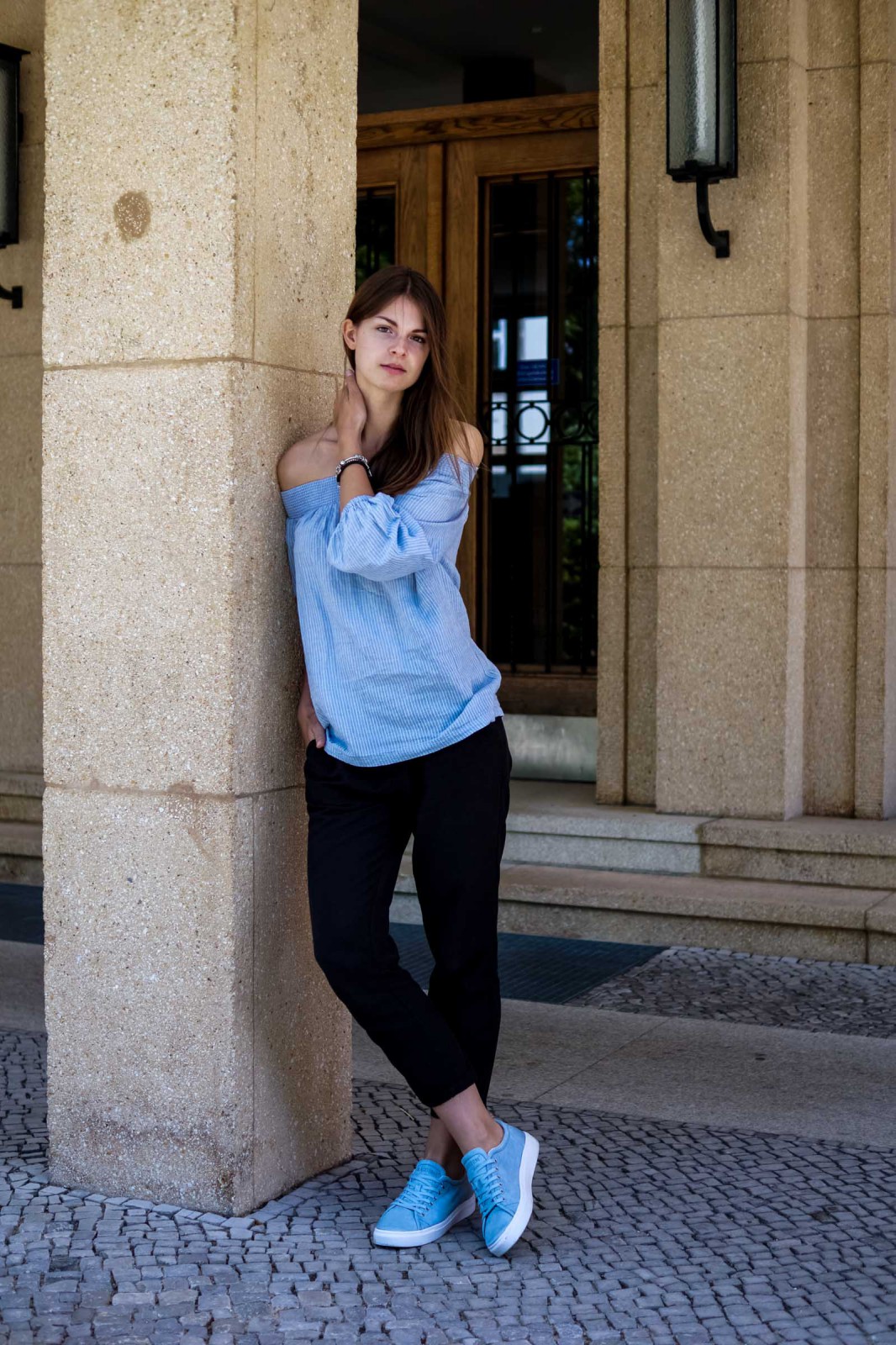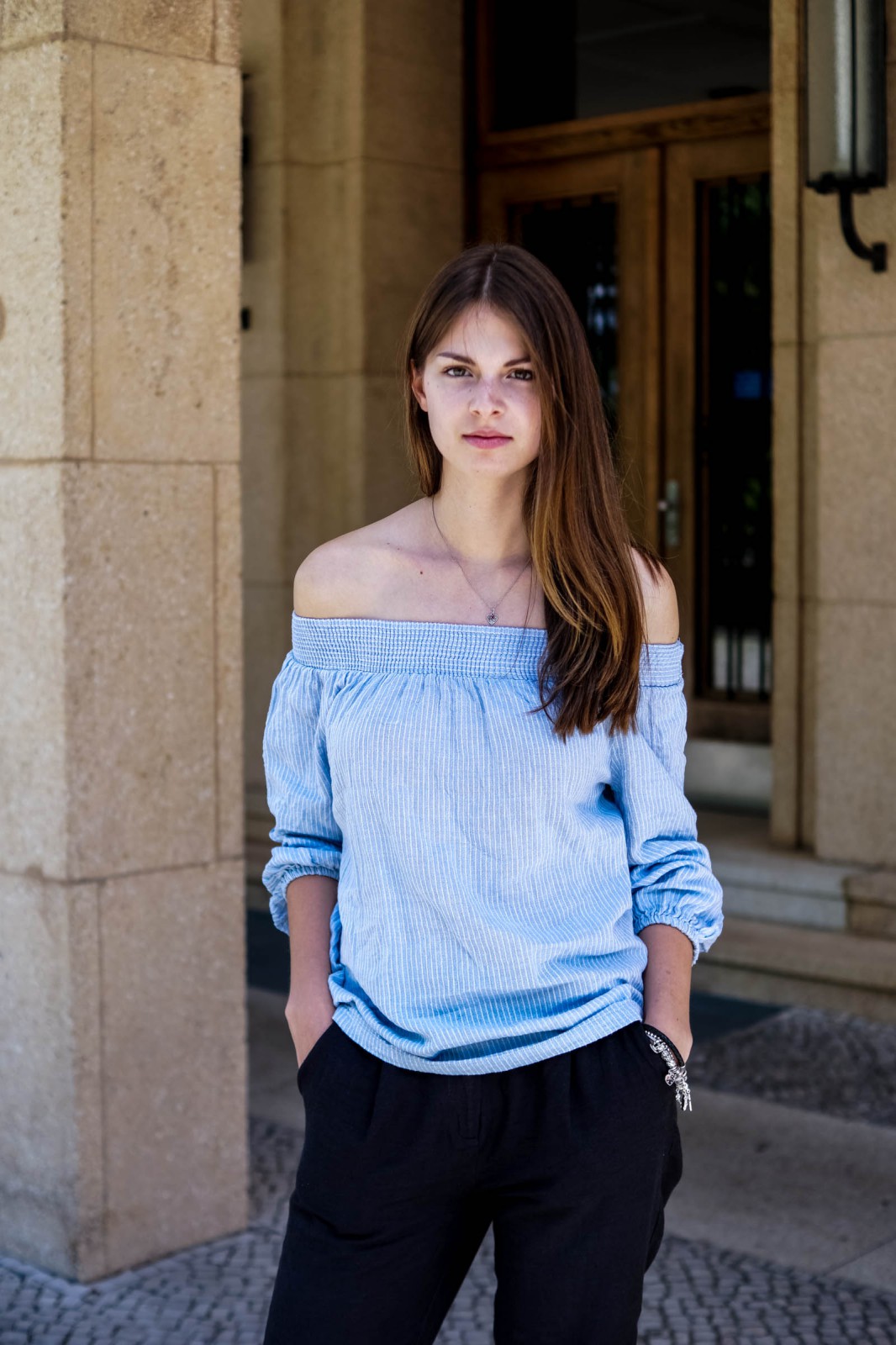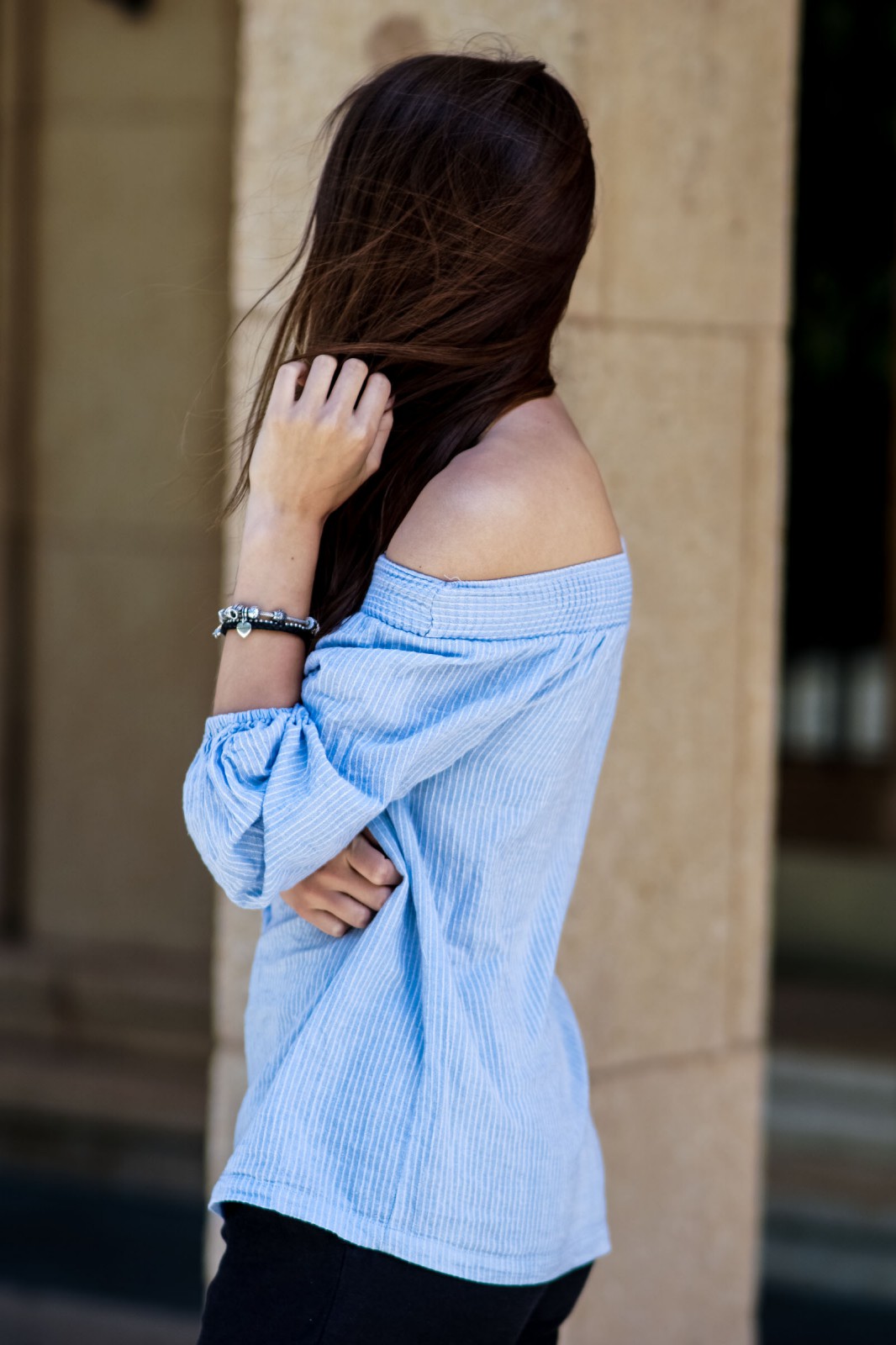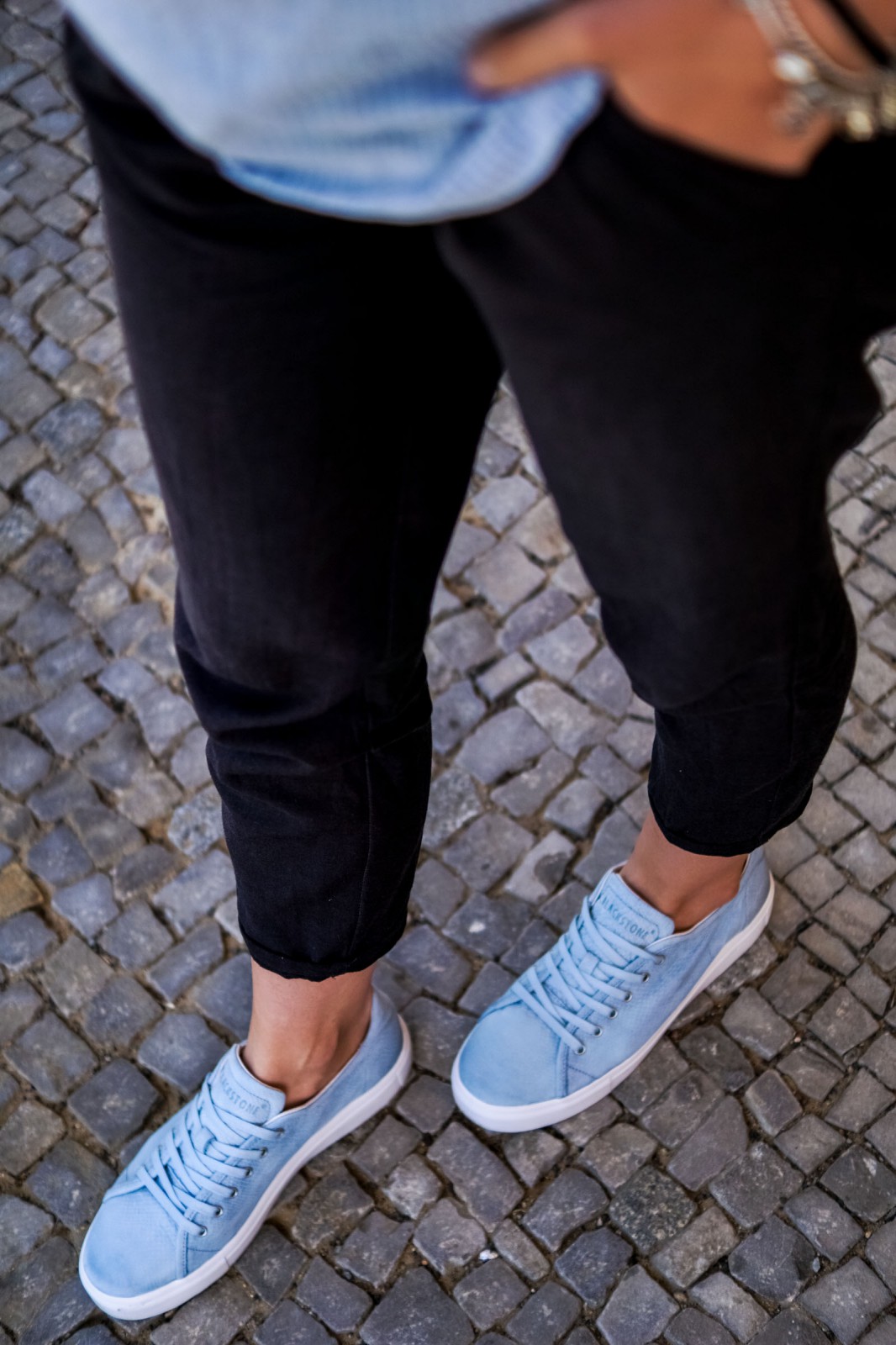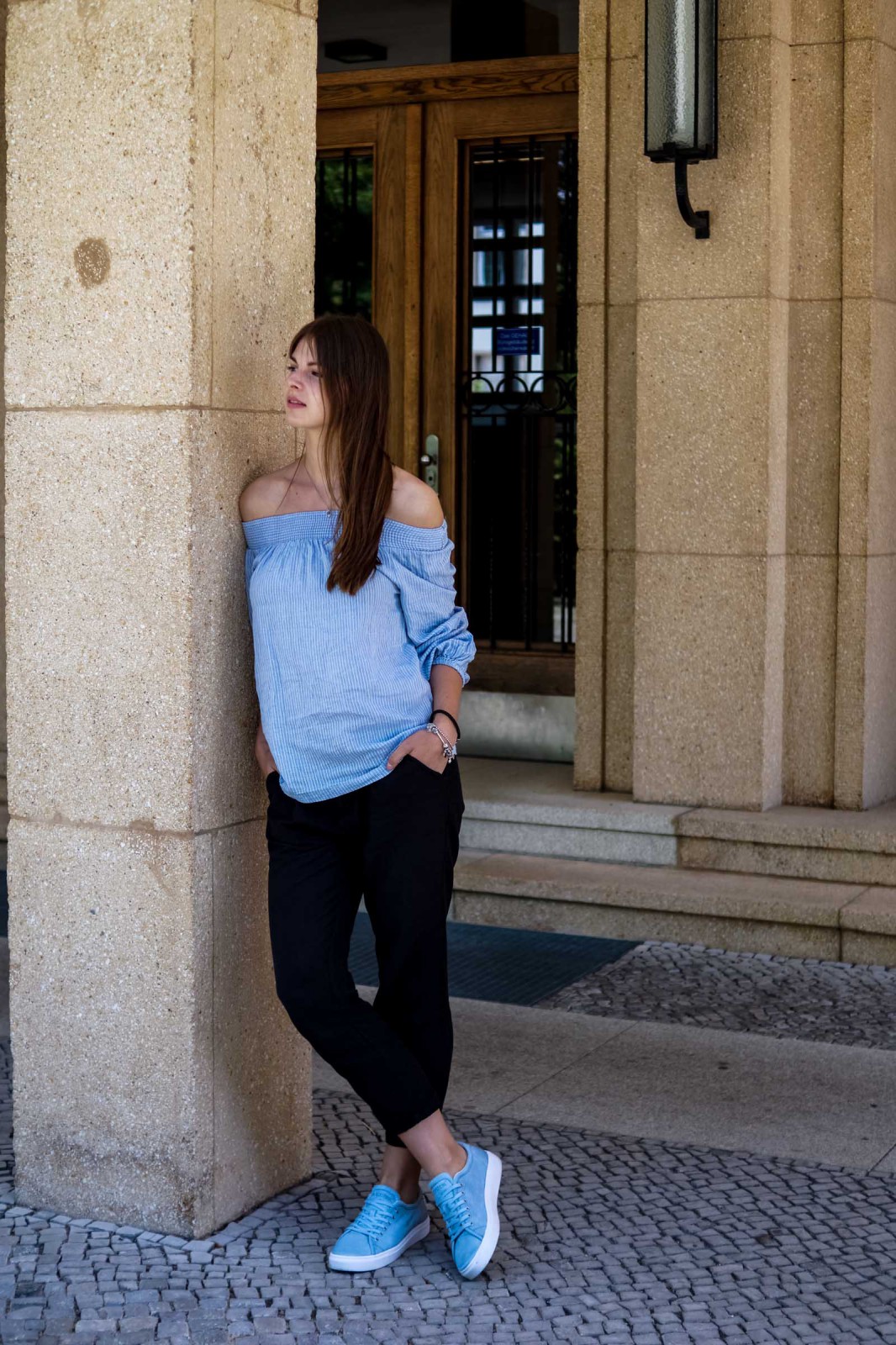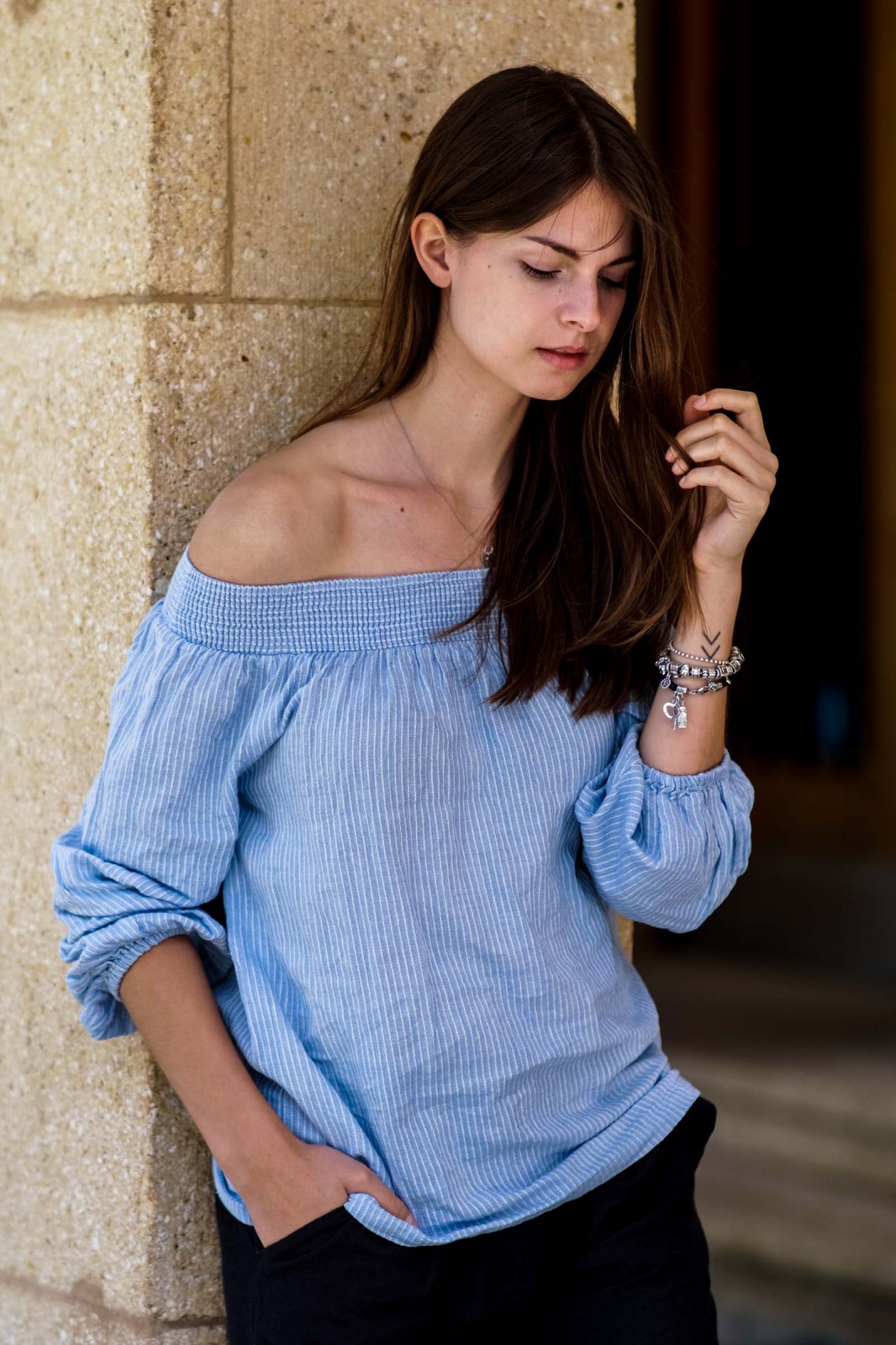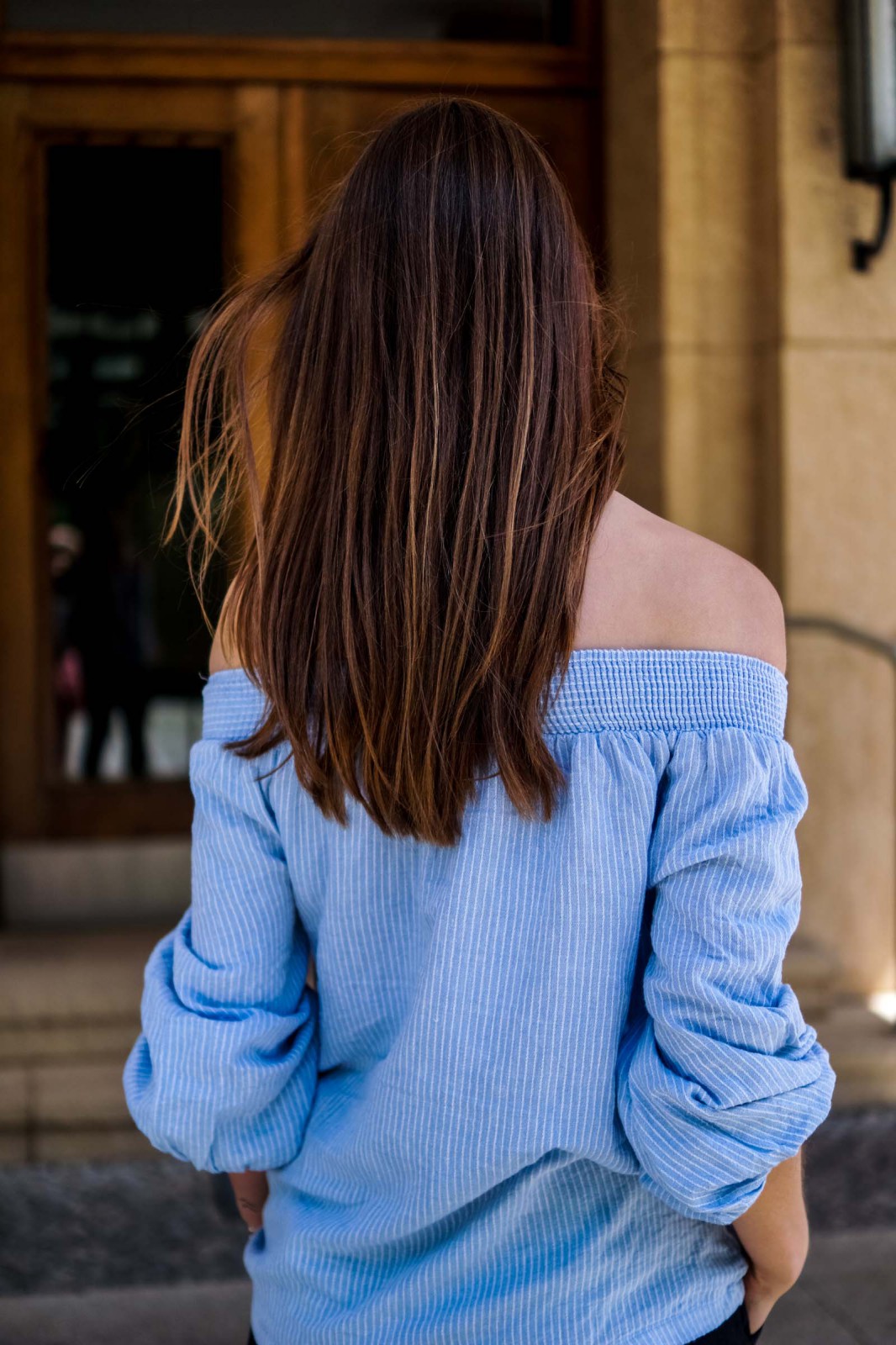 In friendly cooperation with Blackstone