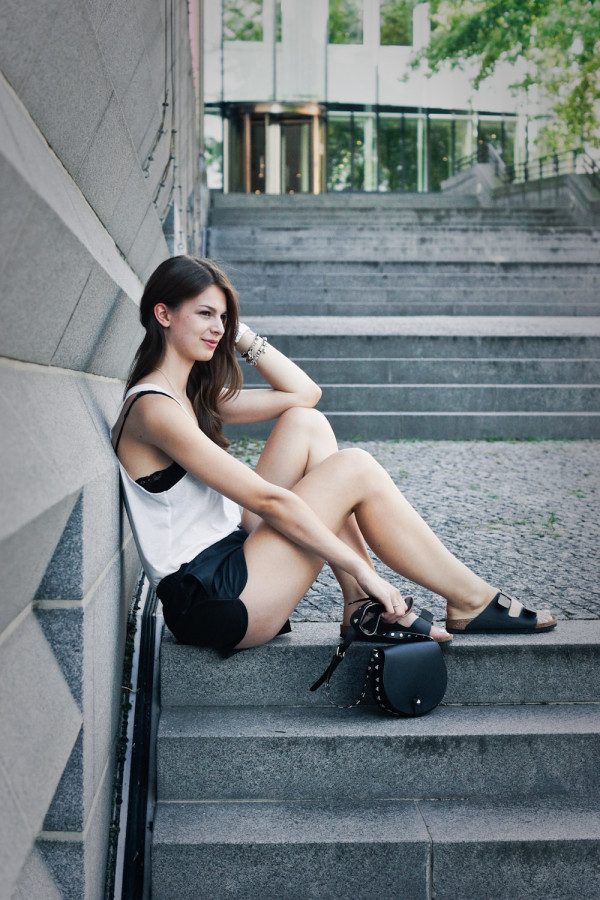 As I already told you during the Birkenstock Gizeh 4 Days 4 Ways serial I bought the Birkenstock Arizona as well.
I wore them pretty often since the day they finally arrived, but I didn't have the time to shoot some pictures for the blog. Those who follow me on Instagram might already have seen them several times 🙂 But you don't have to wait any longer, here is the first outfit with my Birkenstock Arizona I can share with you on the blog. It was a hot day in Berlin and I decided to combine them with my fake leather shorts and a white top – right, this is one of my favourite tops. It's one of those simple black and white outfits, but the cherry on top is definitely the Samsung Galaxy S5. I got the chance to try this smartphone for three weeks and the timing couldn't be better, since I broke my iPhone screen the other day -.-
I really like the quaility of the pictures – during these three weeks I take almost every pic I share with you on IG with the Galaxy S5. Hope you like it.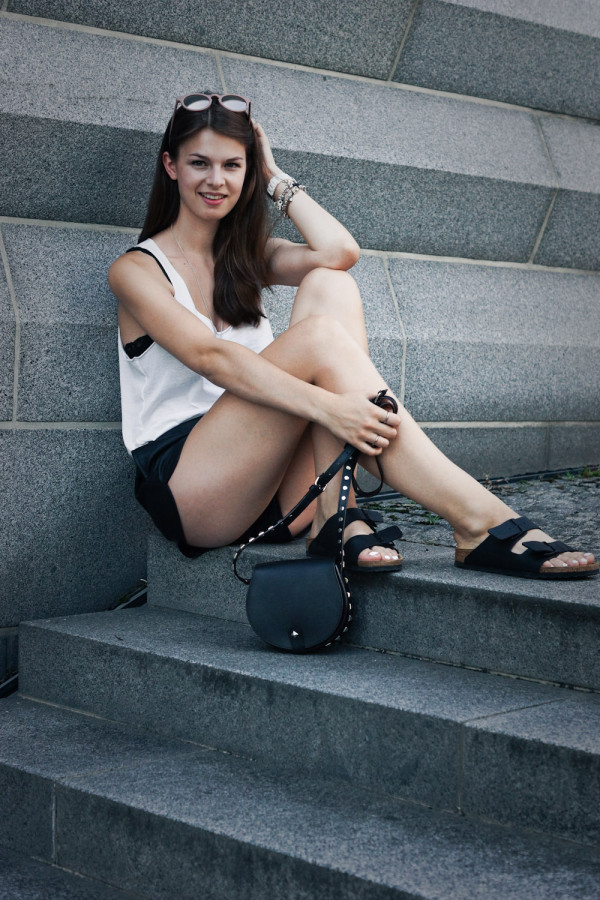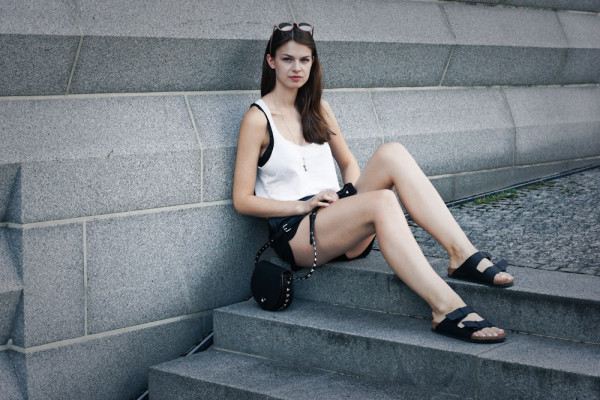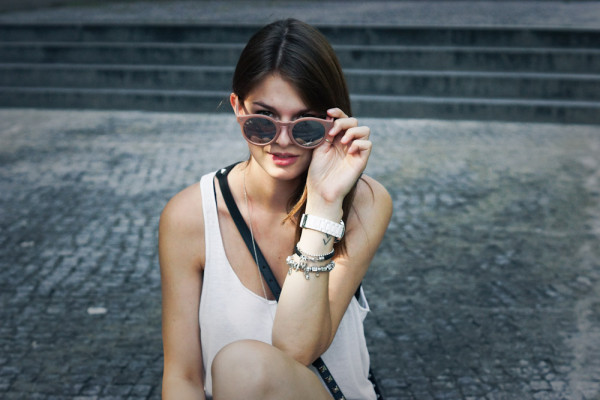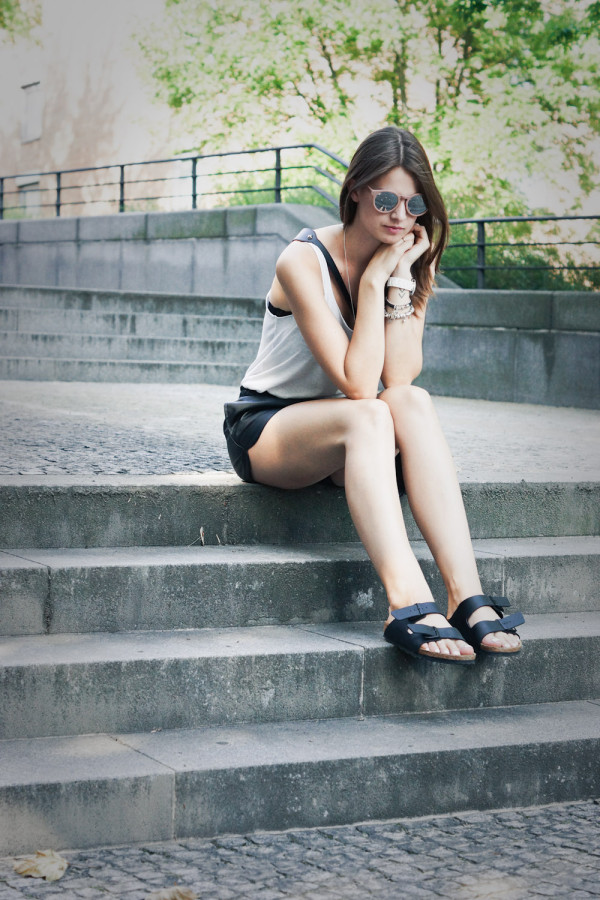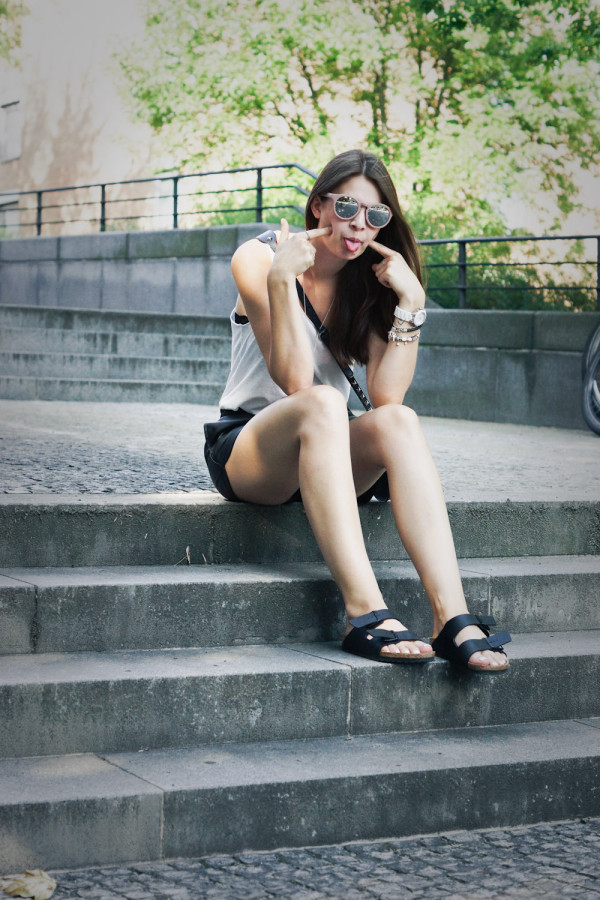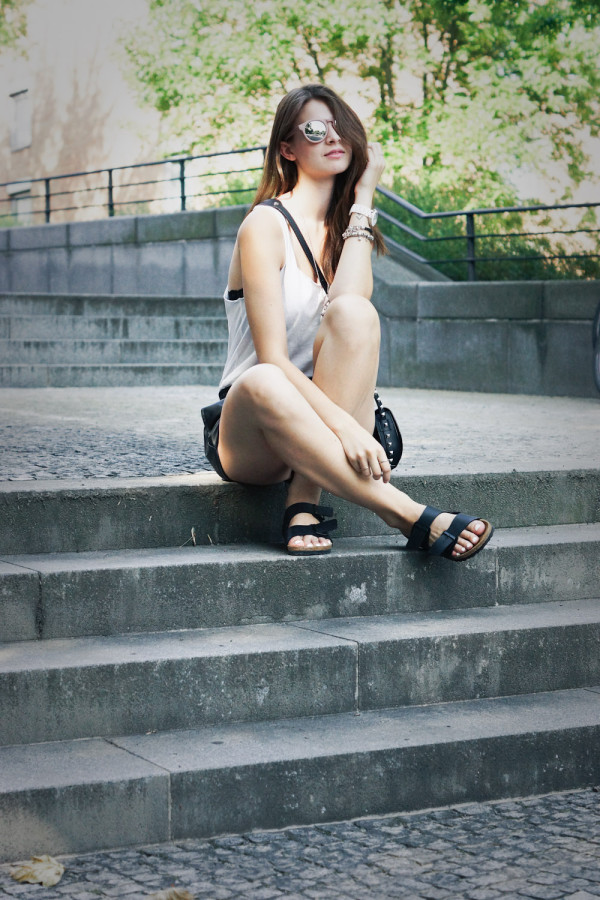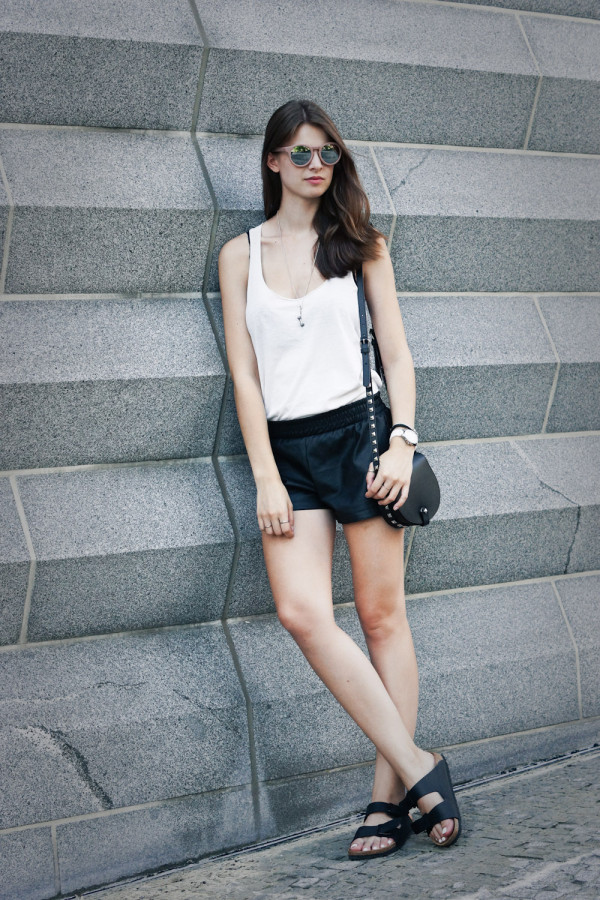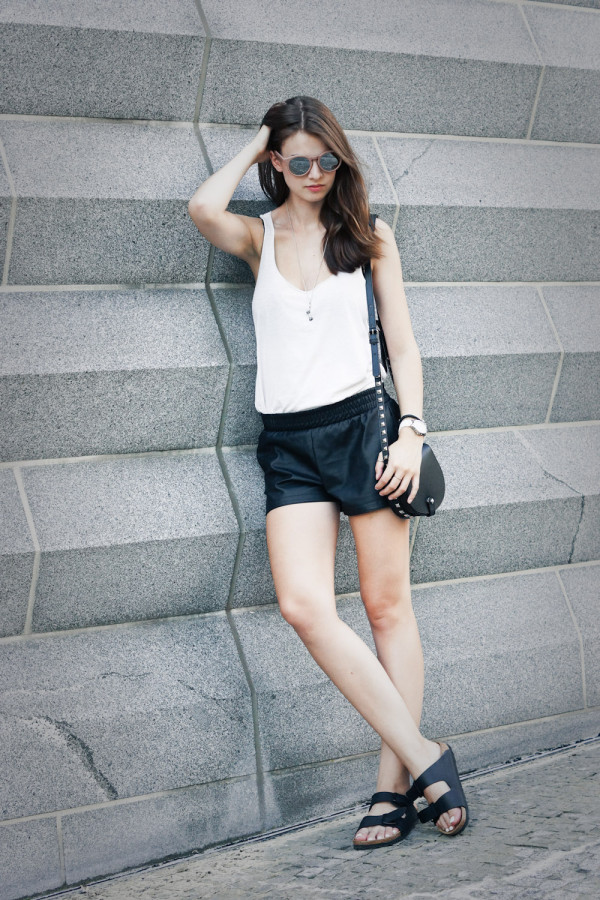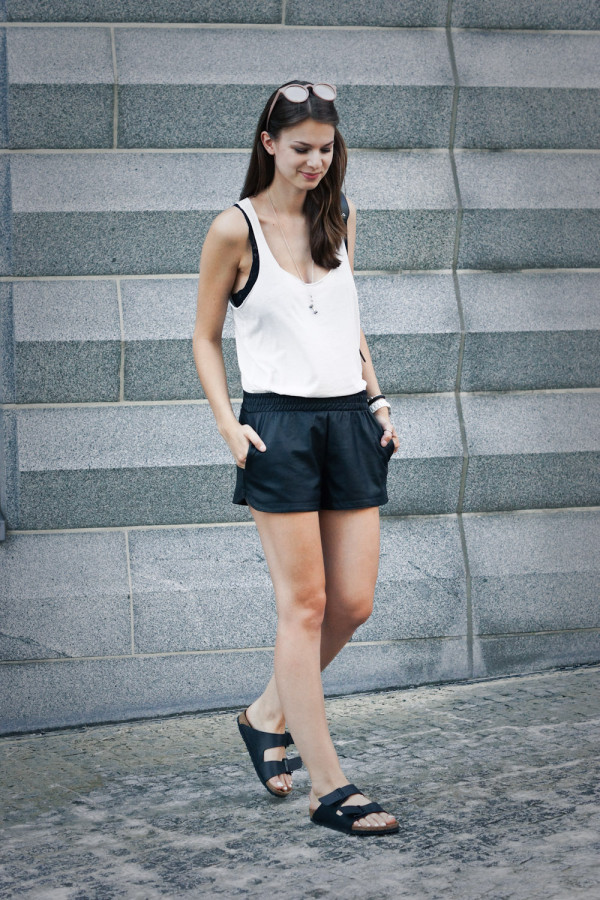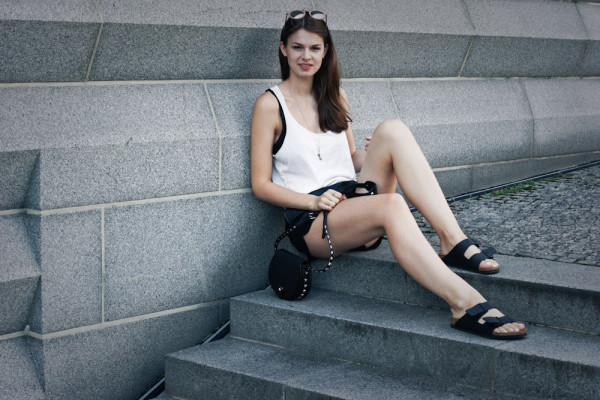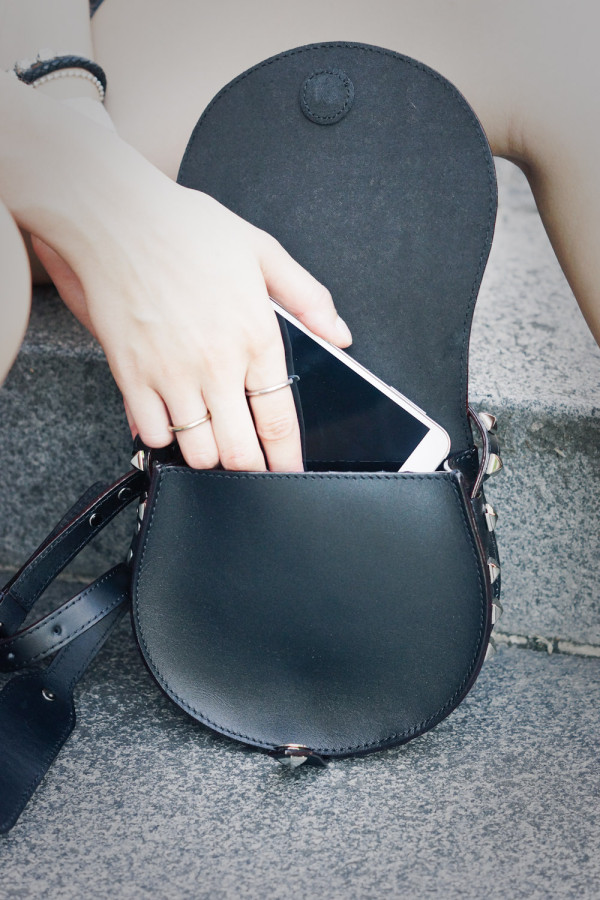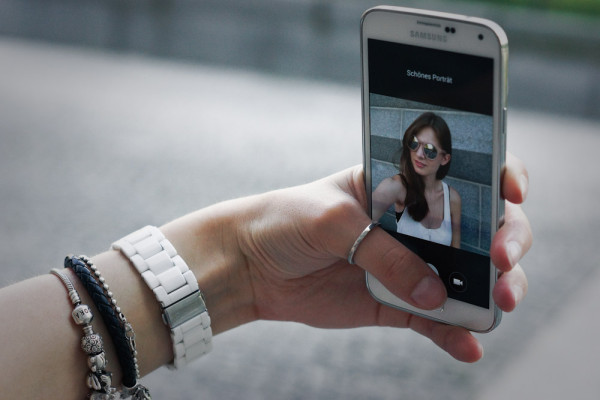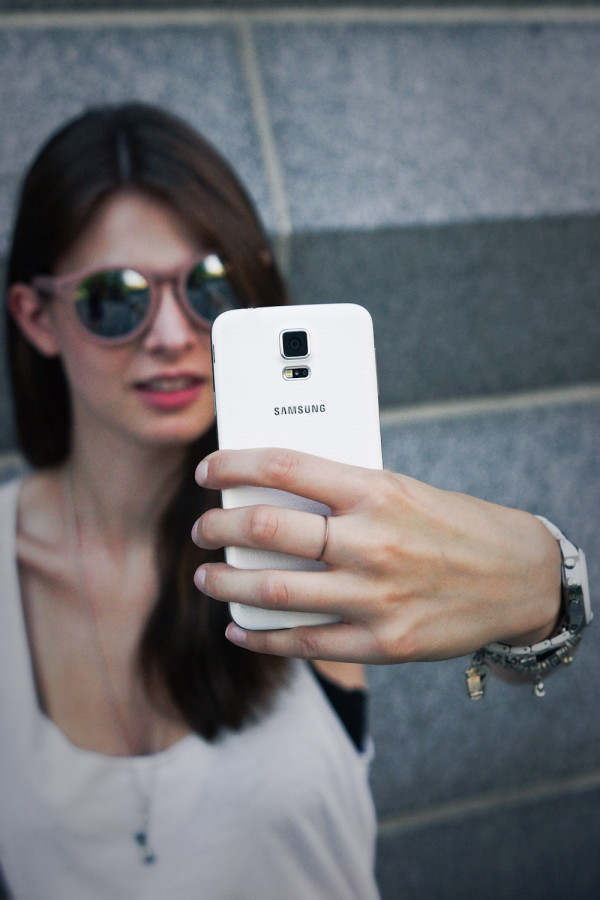 Forever21 Top // Oasap Shorts* // Birkenstock Arizona // Rebecca Minkoff Skylar Mini Bag (simlar here) // Primark Sunglasses* // DKNY Ceramic Watch // Samsung Galaxy S5