I'm pretty bored of all my autumn outfits because they look all the same: sweater, t-shirt or top and a pair of jeans. Of course, I'm wearing different clothes and choose different combinations, but all these outfits look very similar. And whenever I'm bored of the clothes I'm wearing, I take a look in my closet and pick the clothes I haven't been wearing for a while. The pieces I usually don't wear in autumn and winter are my summer clothes. So picking summer clothes is the easiest way to diversify. I chose one of my summer dresses and was wearing it underneath a cosy sweater. Find out more about it in the following:
Summer Dress Underneath – How to wear your summer clothes in autumn and winter
I always miss wearing my summer dresses in autumn and winter, but it's actually pretty easy to wear them in the colder season of the year as well. We create a lot of layering looks when it's cold outside, but only wearing a shirt and a sweater is pretty boring. When you wear a short summer dress instead of a shirt underneath a sweater, the result is a much more interesting outfit. The dress usually is longer than the sweater, so the different layers are visible. That's what makes the outfit look interesting. The sweater and jeans combination is quite boring because we wear it very often and see it every day. Of course, it's the easiest outfit combination, but in this case easy means boring.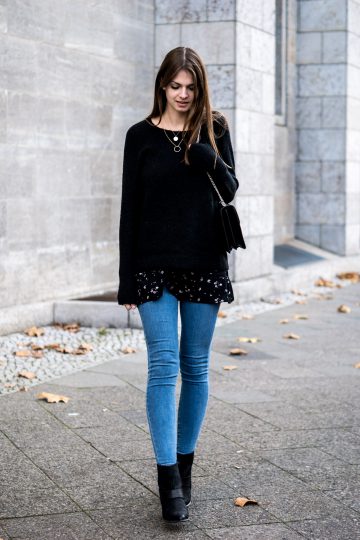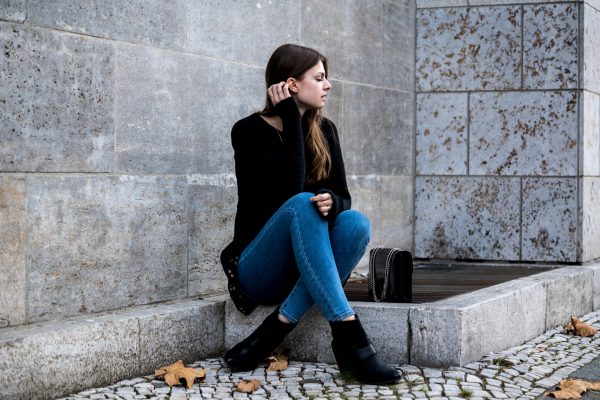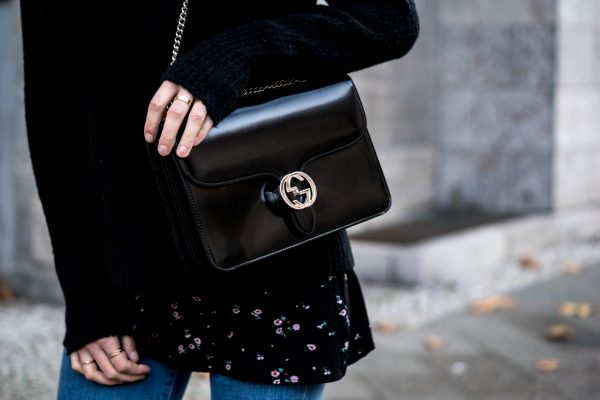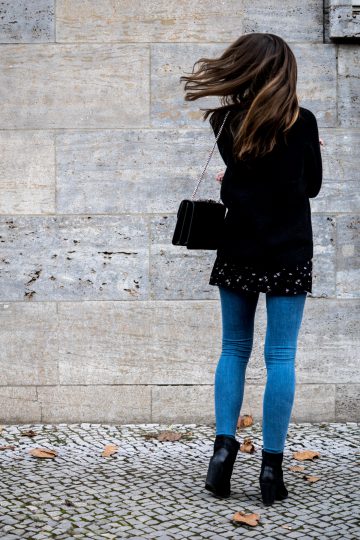 So wearing a summer dress underneath a sweater is not only an excellent way to wear your favourite summer pieces in autumn and winter, but it's also a great way to make your outfit look more interesting. I kept it simple with the rest of the outfit and added a pair of blue jeans, black boots, some jewellery and my favourite Gucci bag. This bag upgrades every single outfit; I love it!
I would appreciate it if you could give me your feedback: what kind of outfits do you like best? What should I wear and show you more often? I don't want to masquerade; I'll always wear what I like and in what I feel comfortable in. But it would be great to know whether you're bored of these outfits (in this case I would try to get a little bit more creative) or if you like it the way it is 🙂 Thank you. xx