You all know how much I LOVE leather jackets! Actually I really don't know how many leather jackets I own right now… but I really love all of them, because each has something special – all of them are not created equal! 🙂 Today I would like to introduce the newest member of my leather jacket family to you:
Leather Jacket with sequins
Well, it was love at first sight when I saw this leather jacket from Rich & Royal in their online shop. Not only because of the beautiful embroidered back, but also because of the zipper details, the epaulettes and the cool Biker-Look. I own a few leather jackets, but this one is the most special one – of course, because of the back.
Rich & Royal Outfit
The leather jacket is not the only item I found at Rich & Royal, I got this pair of jeans and a white tee as well. The shoes were all I had to add, because these Rich & Royal item don't need much more accessoires etc..
What do you think about this total Rich & Royal outfit? 🙂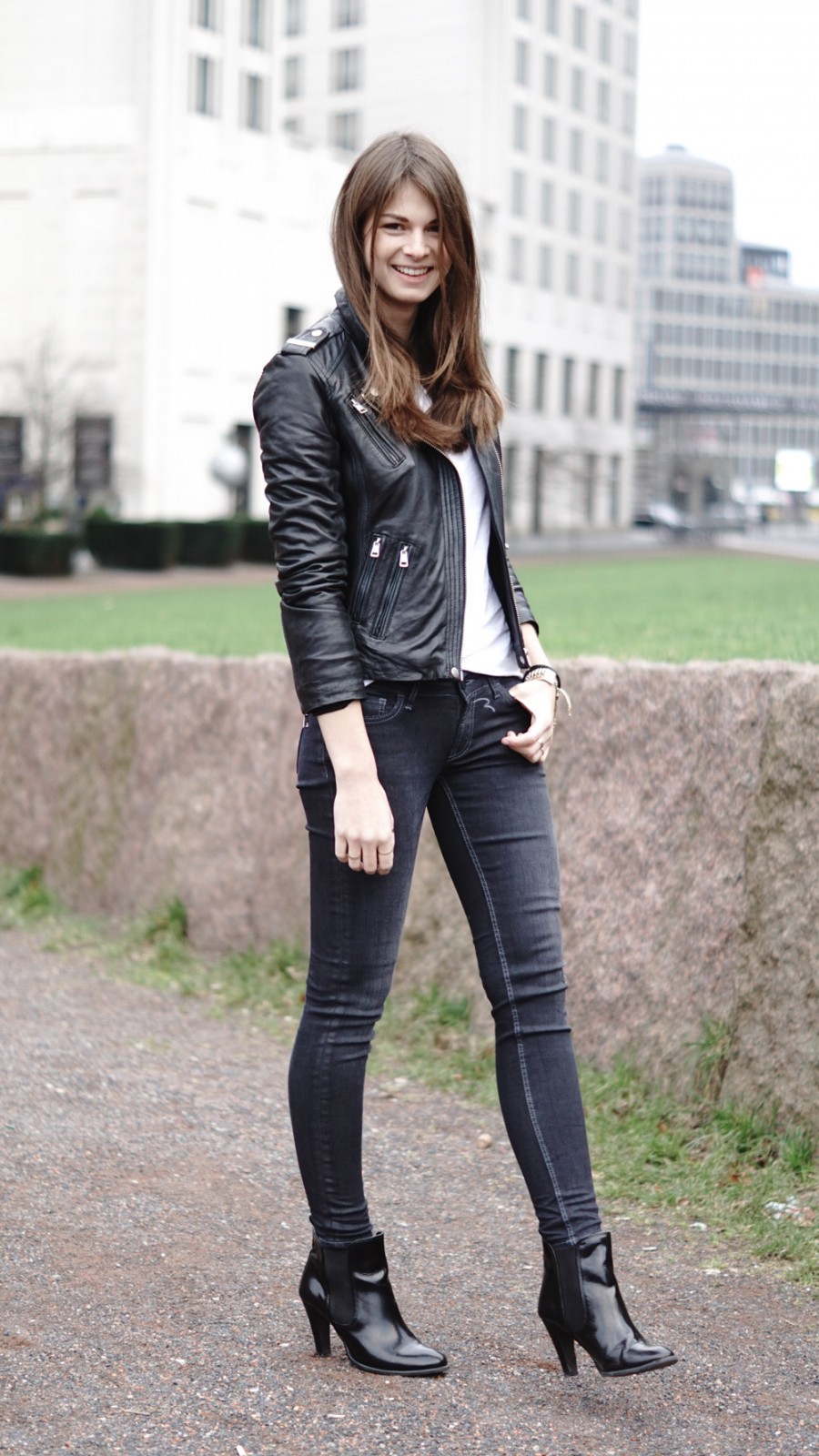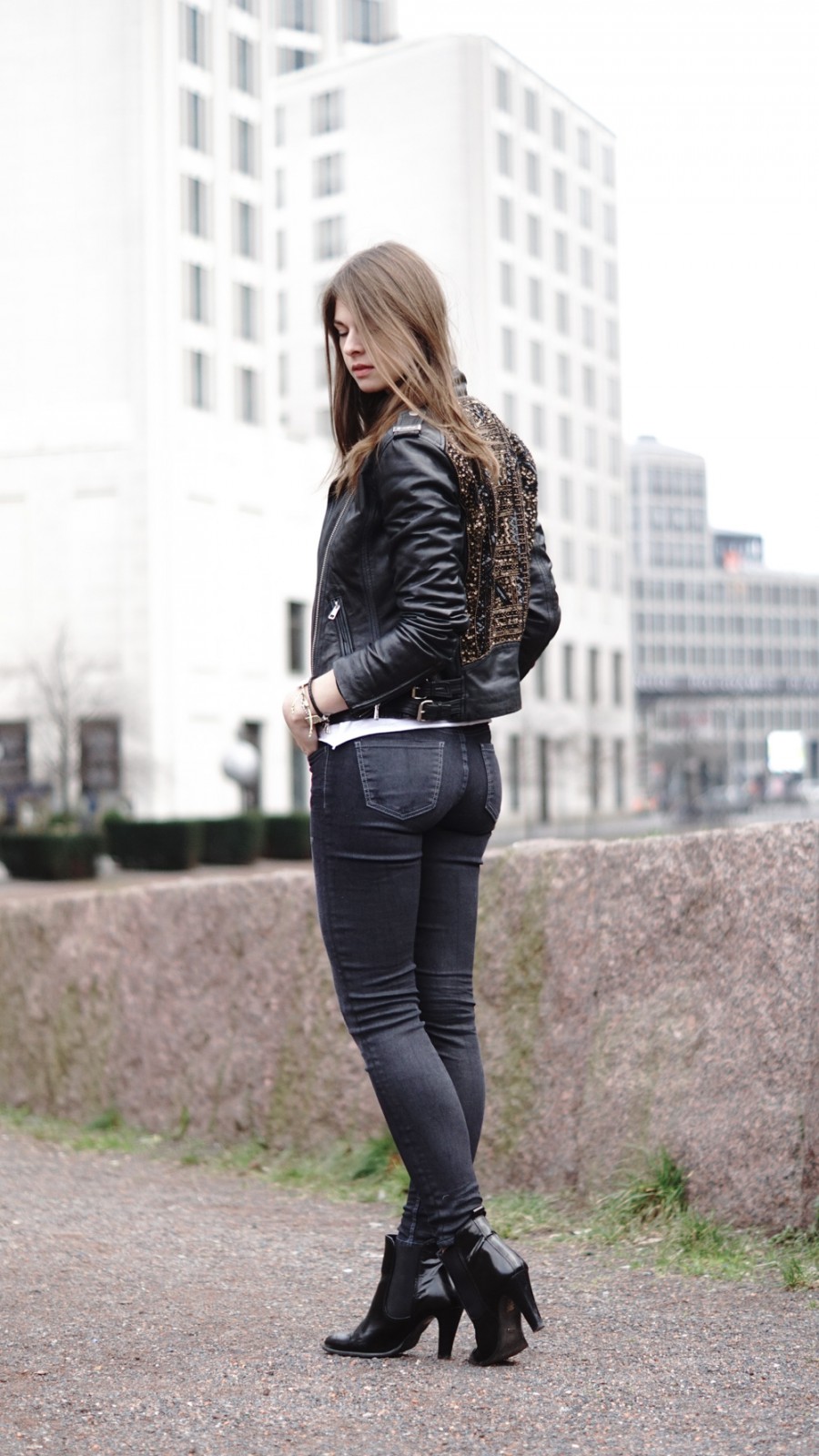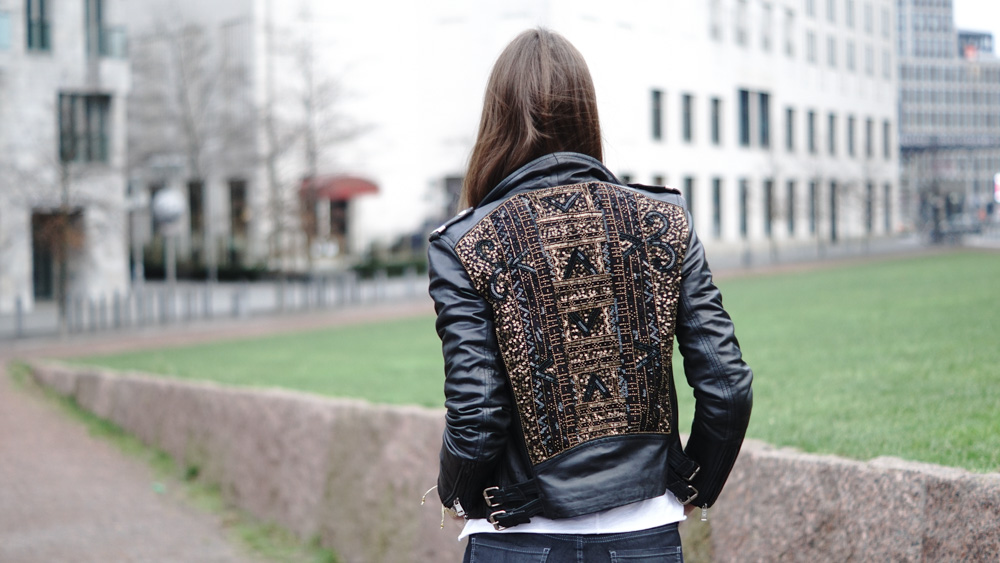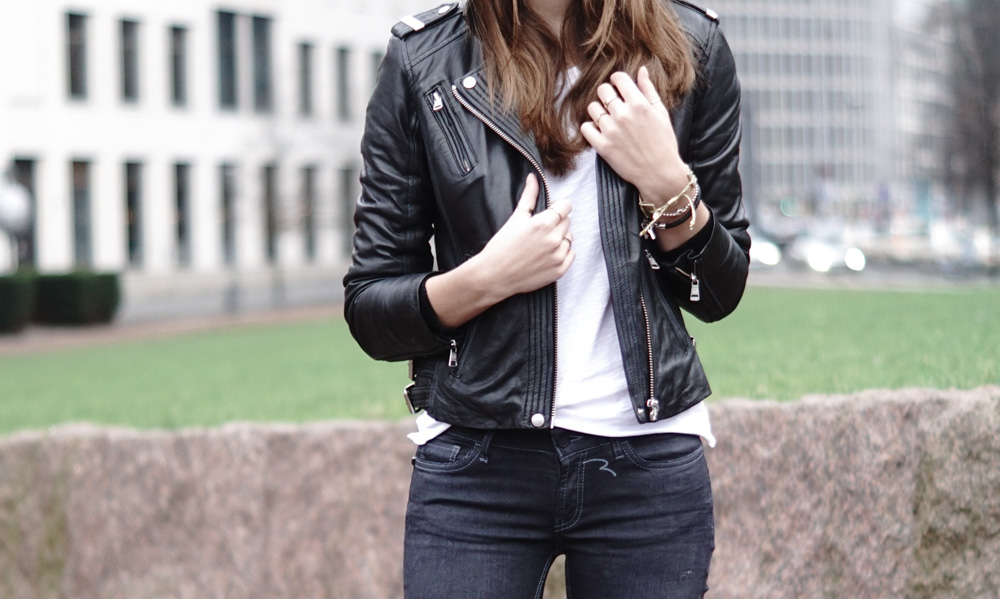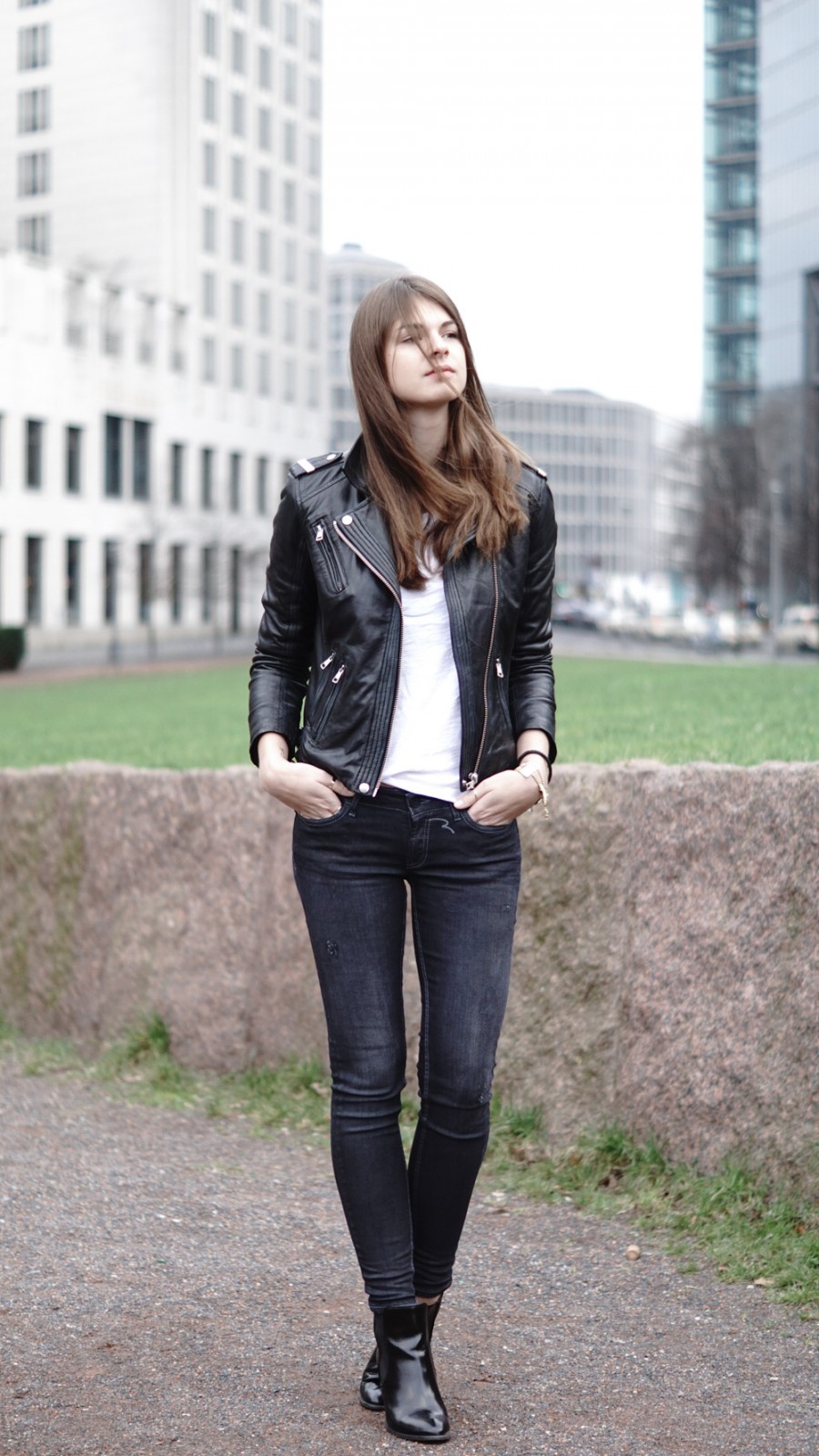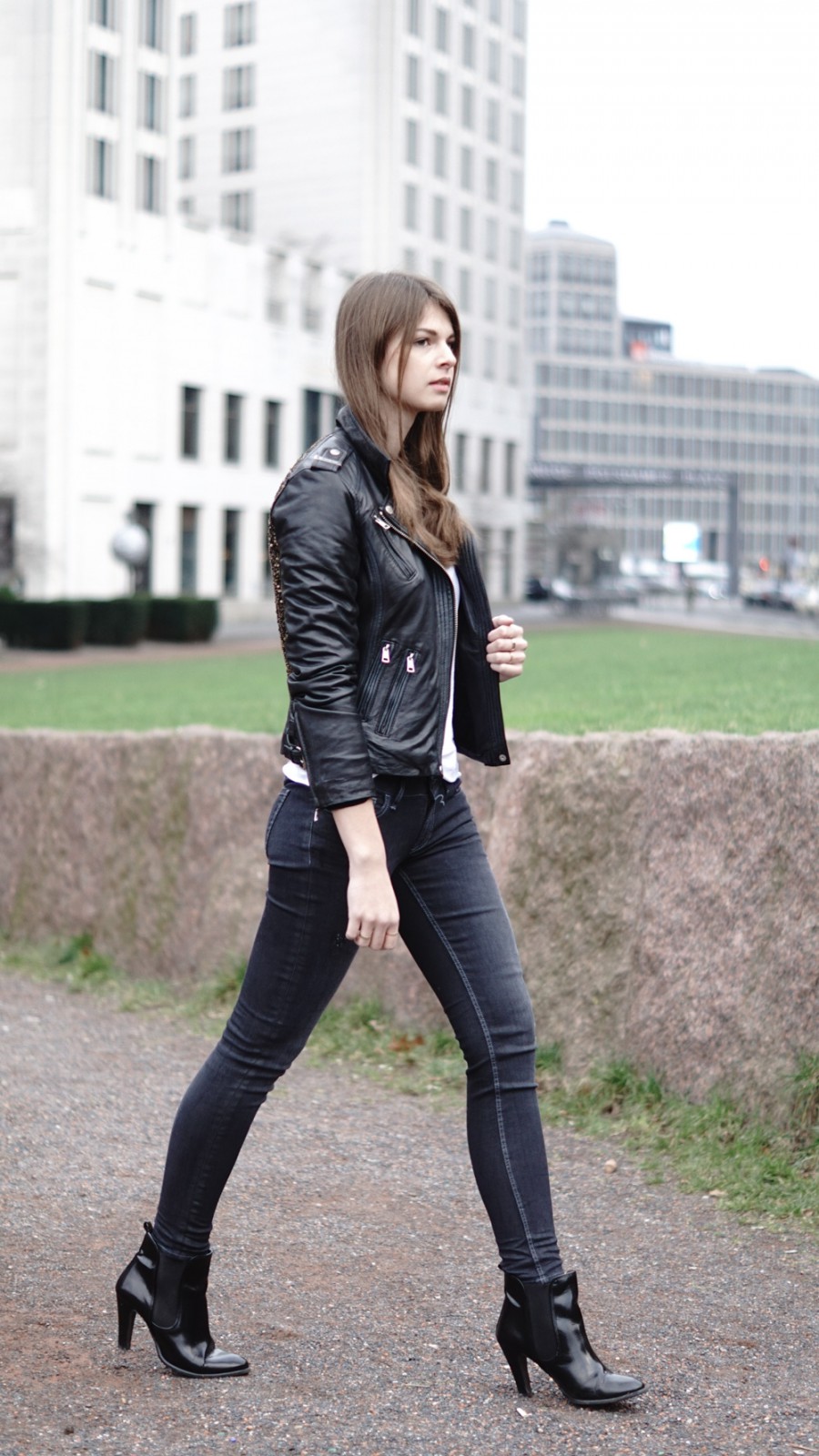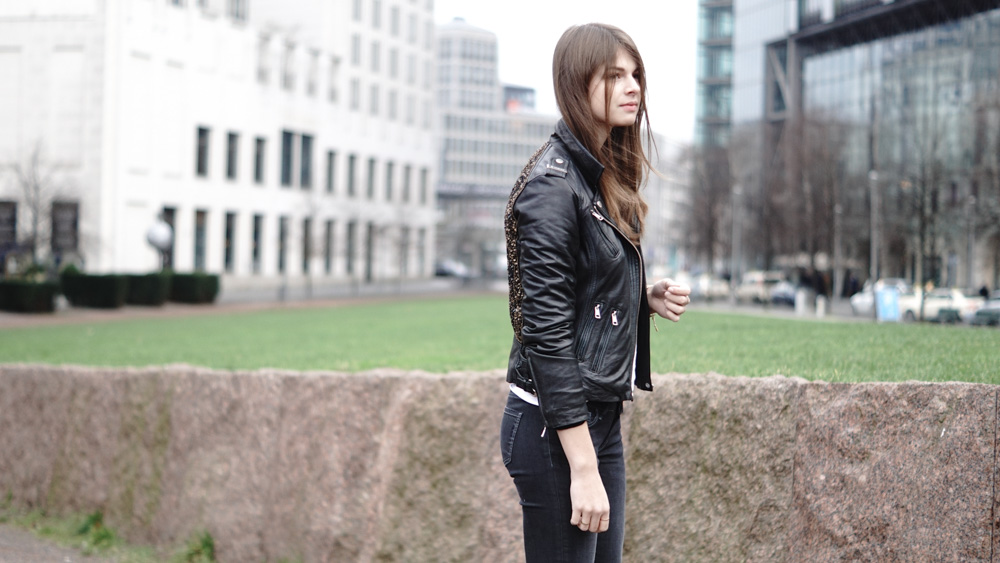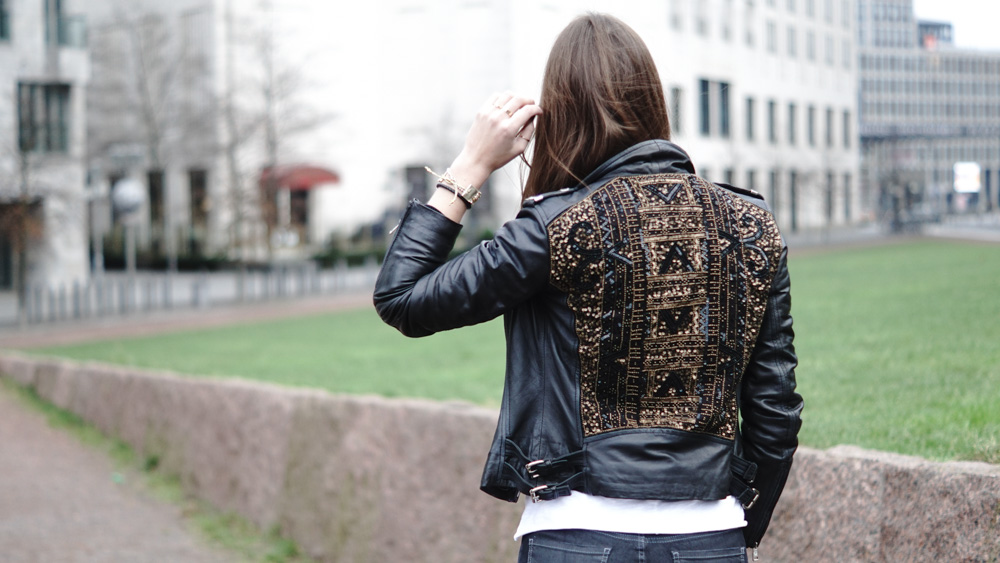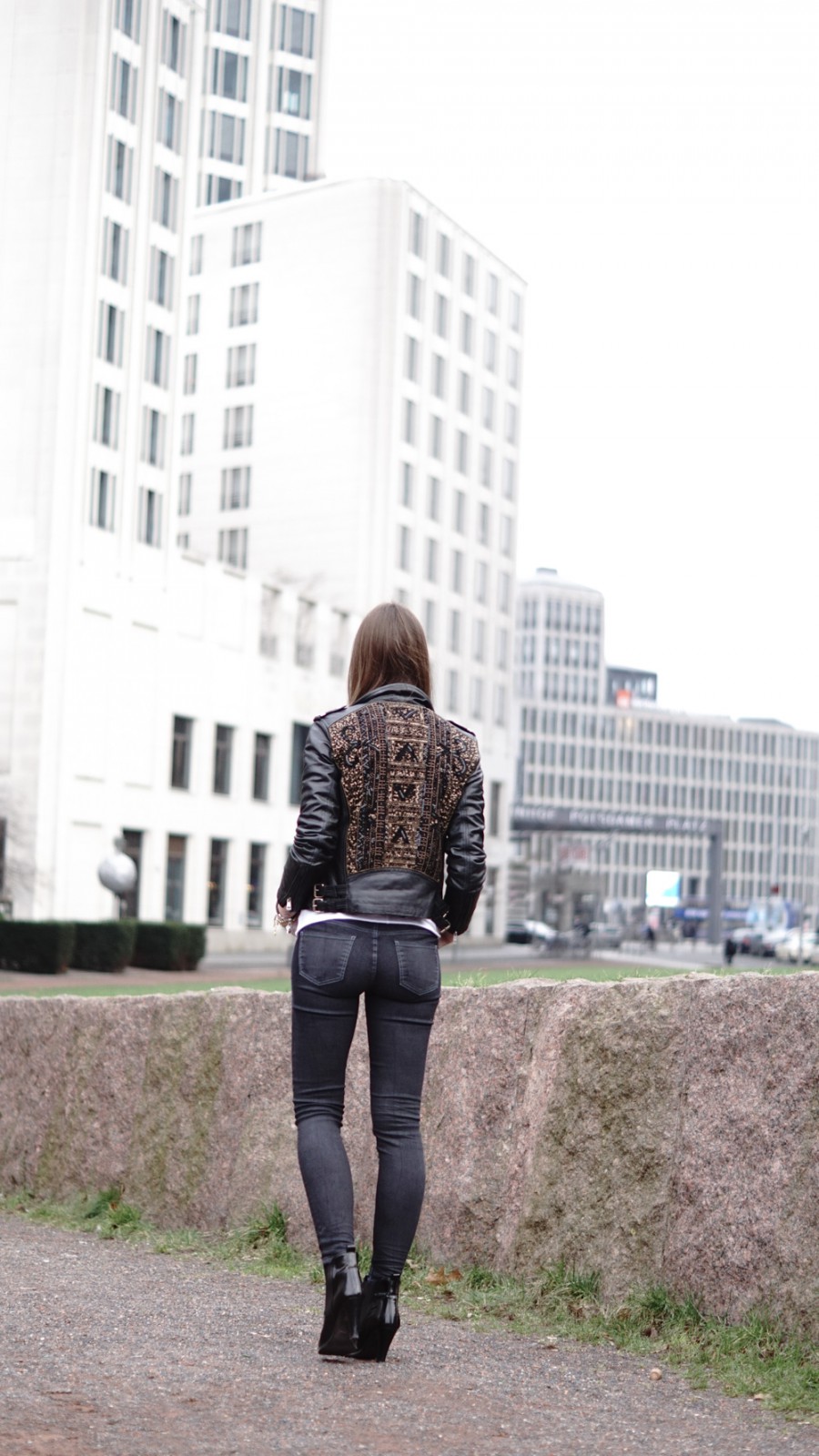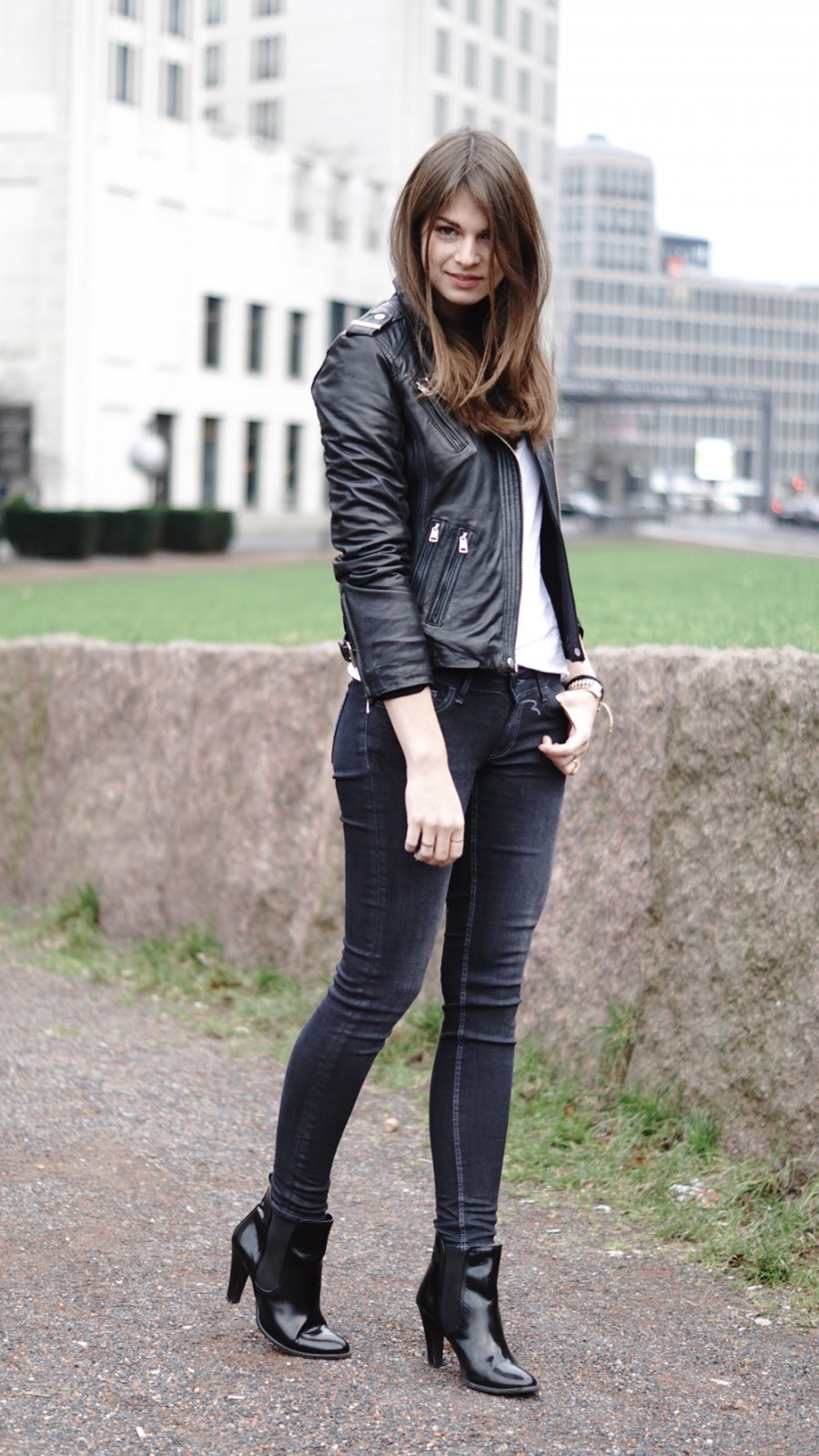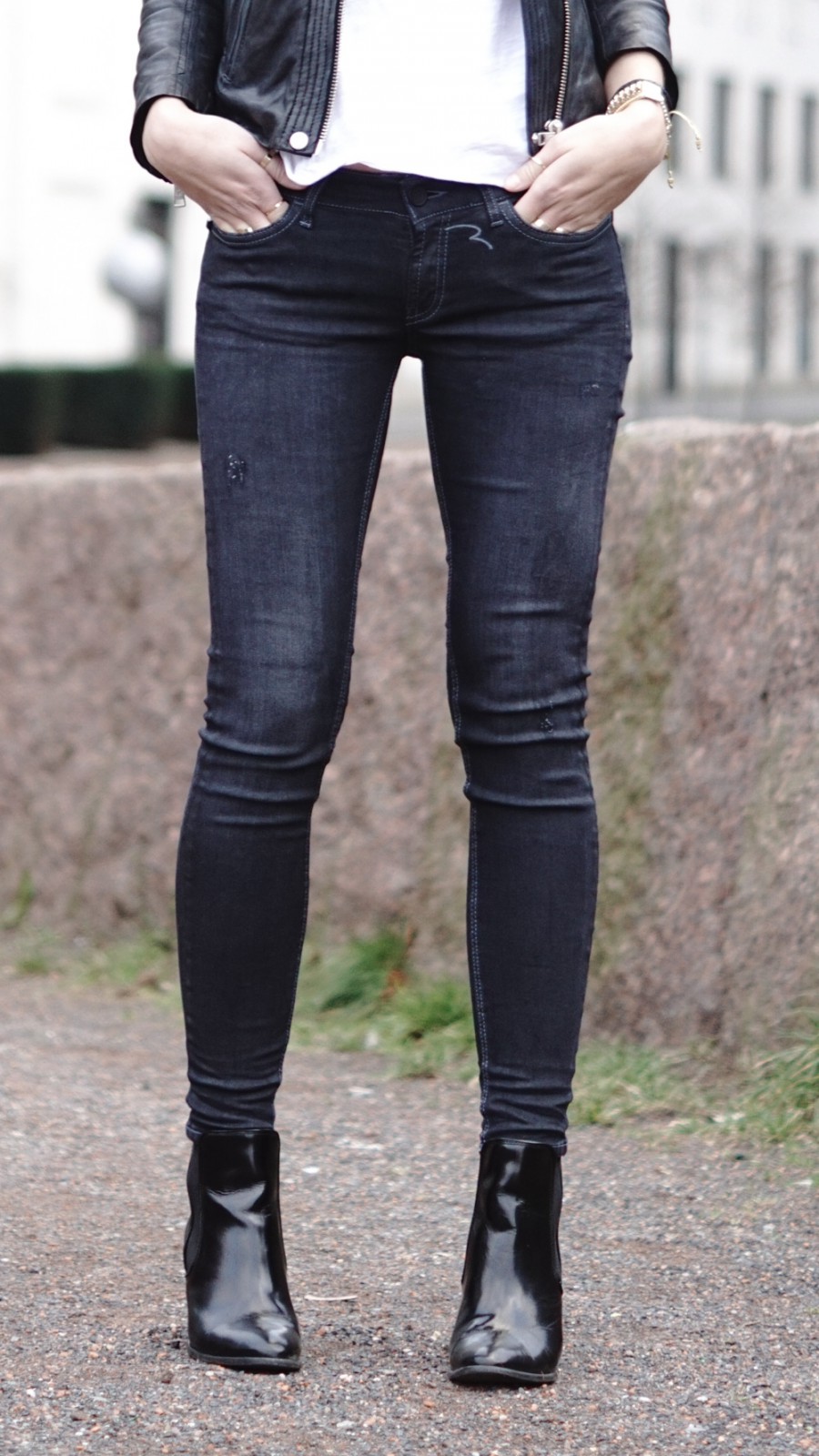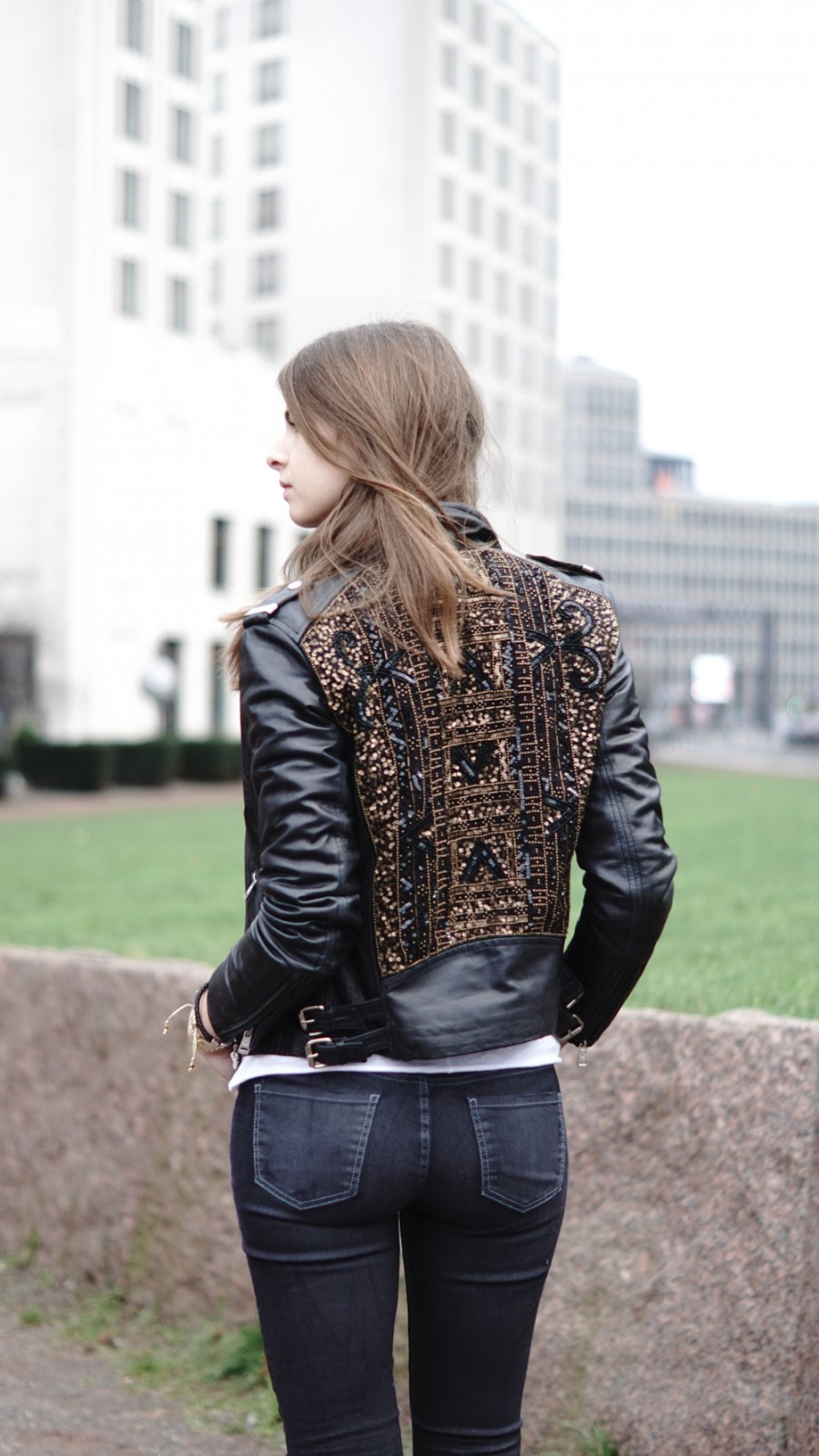 SHOP THE LOOK // SIMILAR CLOTHES