Happy Friday guys. Who is as happy as I am about the fact that the weekend is only a couple of hours aways? I can't wait to spend some relaxed hours at home, doing not much at all but watching movies and series and eating delicious food. I'll go to a friends birthday on Saturday, but that's the only plan I have for this weekend. What will your weekend look like?
Today I want to share another outfit with you; it's an outfit I was wearing last weekend, and it isn't really what I would wear every day. Pink and Denim? Not exactly the colour combination I usually choose, but definitely a combination I like. Last weekend we had fantastic weather in Berlin, even the sun came out, and we spent a couple of hours strolling around the city. We also wanted to take advantage of the good weather and take new outfit pictures. A word and a blow. And since the weather was this nice I decided to put some high heels on instead of a pair of boots or sneakers.
Pink sweater, pink shoes and denim
The main reason I chose the pink high heels is not that it was a sunny day. The main reason is that I wanted to make this outfit look less boring. I first wasn't sure how to combine these two pieces, the sweater and the jeans. I wanted to wear them both together, but when I took a look in

the mirror, I wasn't quite happy with the result. Even though the sweater is everything but boring thanks to the crossed front, the whole outfit looked very dull. It's usually very easy to solve this kind of problem by adding another piece of clothes such as a jacket or a shirt you can wear underneath the sweater. The day I was wearing this outfit I didn't think about wearing a shirt underneath the sweater. I just tried to find a jacket; that would look nice with the sweater, but I couldn't find one.

I decided to put this problem away for a moment and to think about the shoes to wear with this outfit instead. Sneakers and boots always come to my mind first, but I couldn't imagine wearing this kind of shoes in combination with the sweater and the jeans. I thought about a colour that would work with the sweater, and these high heels came to my mind. Lucky me, they match perfectly 😉 I put the shoes on, took another look in the mirror and was quite happy with the result. I decided to shoot the look like this, and I am still happy about this decision. It's a simple yet chic outfit, and I like it a lot. What do you think?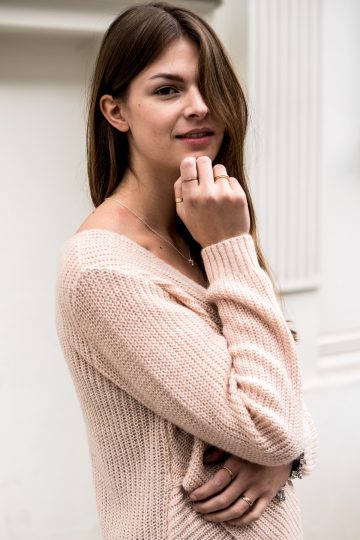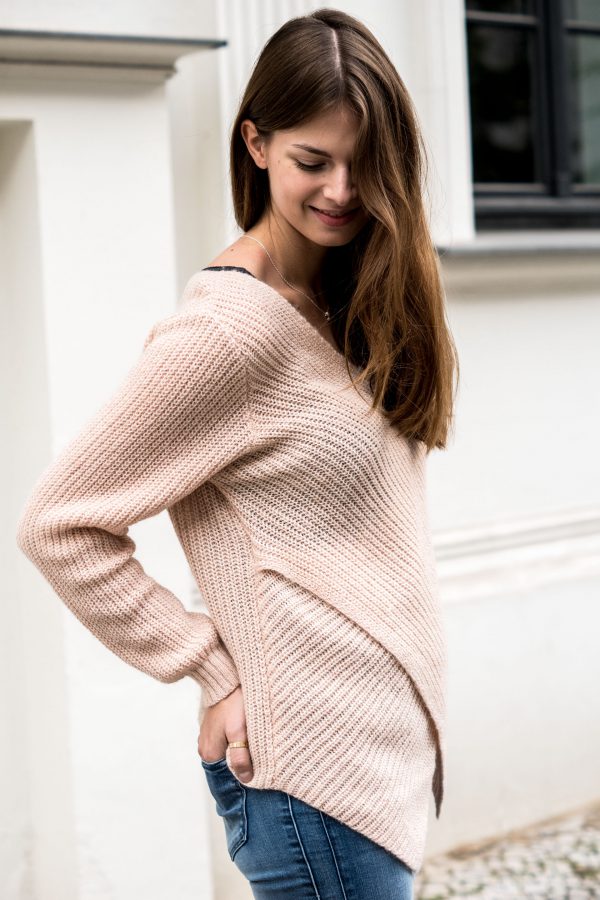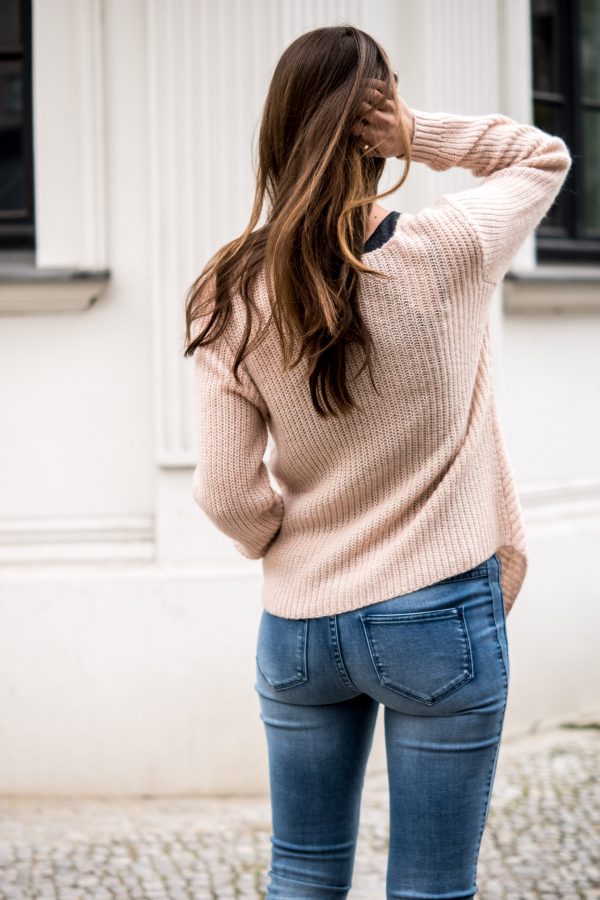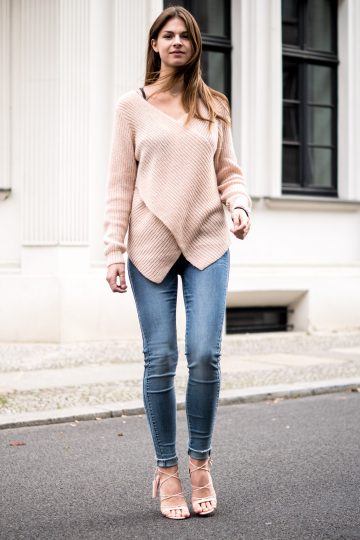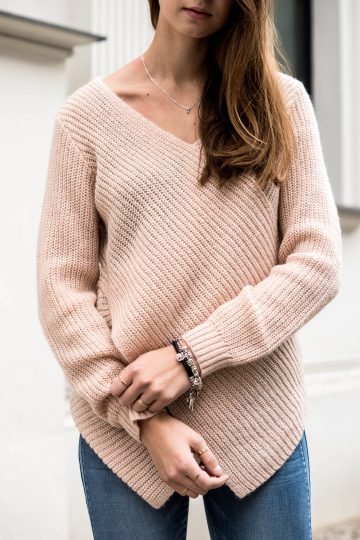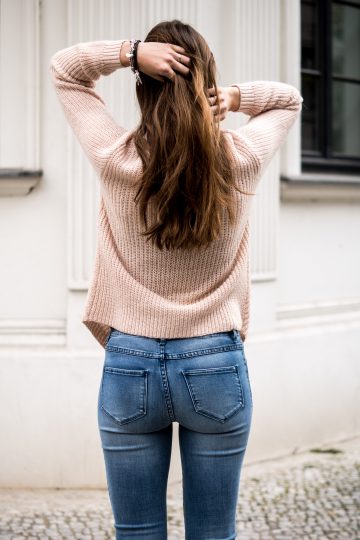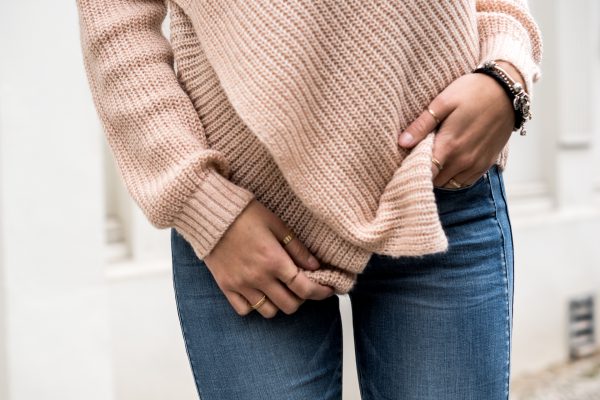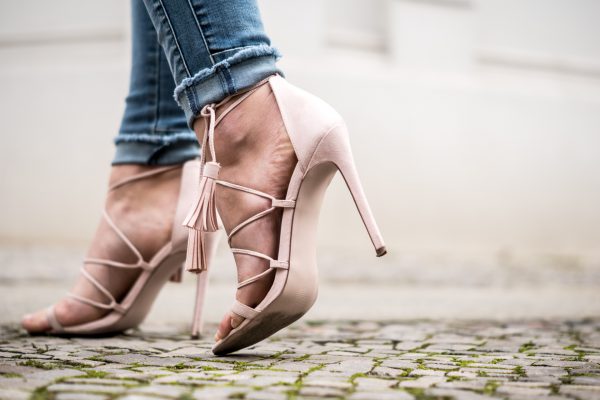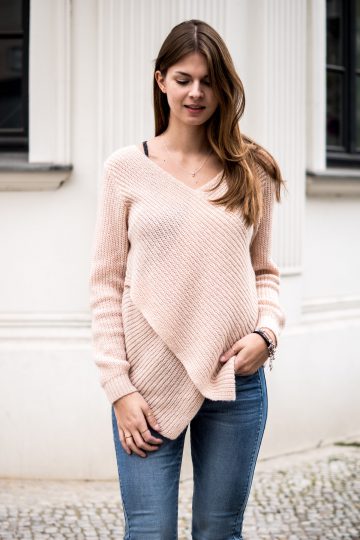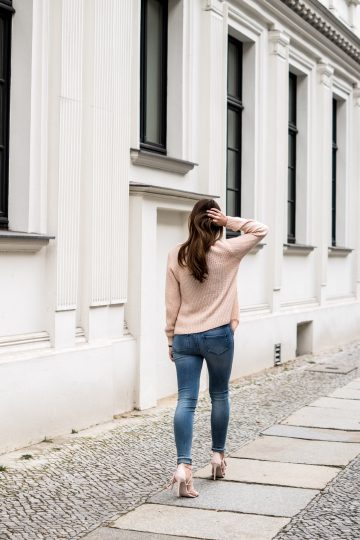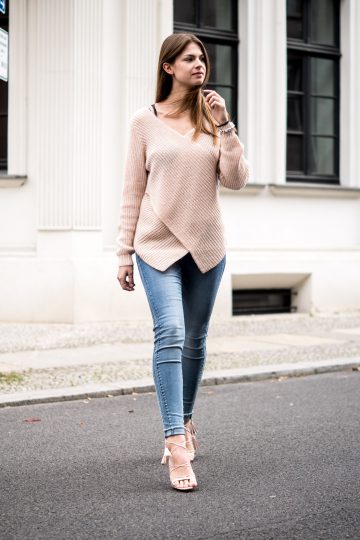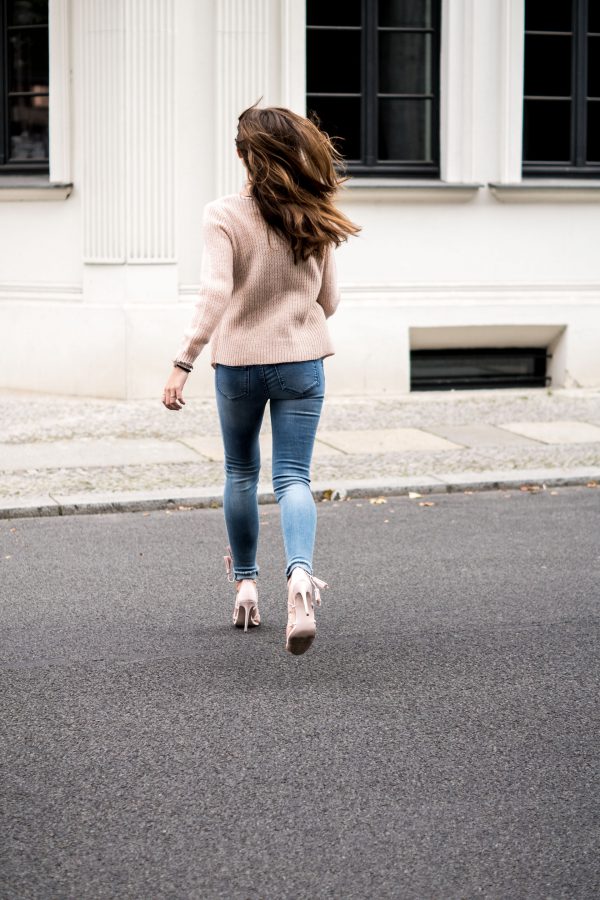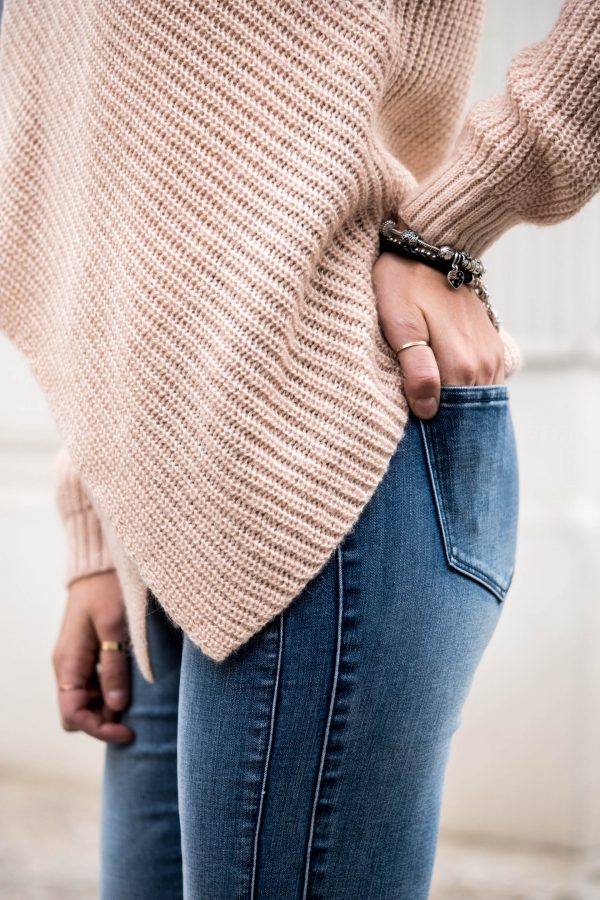 In friendly collaboration with VILA