I really could get used to this summery weather while it's cold in Germany 😀 You're much more motivated and happier when the sun is shining and when it's warm outside, aren't you? I love getting up in the morning, having breakfast on the balcony and of course to do my work at this place 🙂 Could be worse.. 😉
Palm Print Shorts
It was a nice and warm day in Sydney yesterday, so there wasn't an option but wearing shorts and top. Since you've seen two black and white outfits so far, I decided to wear something more colourful and combined my palm print shorts with this low-cut back top from Abercrombie & Fitch. It's a simple summer outfit and I topped it off with my Rebecca Minkoff Skylar Mini and my beloved Marc by Marc Jacobs Mouse Flats.
All-Time Favourite: Marc by Marc Jacobs Mouse Flats
These Marc by Marc Jacobs Mouse Flats are my all-time favourites, because they're not only cute, they're super comfortable as well. And with size 42 (EU) it can be really hard to find comfortable shoes. This is my third summer wearing them and unfortunately you can see some signs of usage.. hope they'll survive this season. 🙂 What are your favourite shoes and why?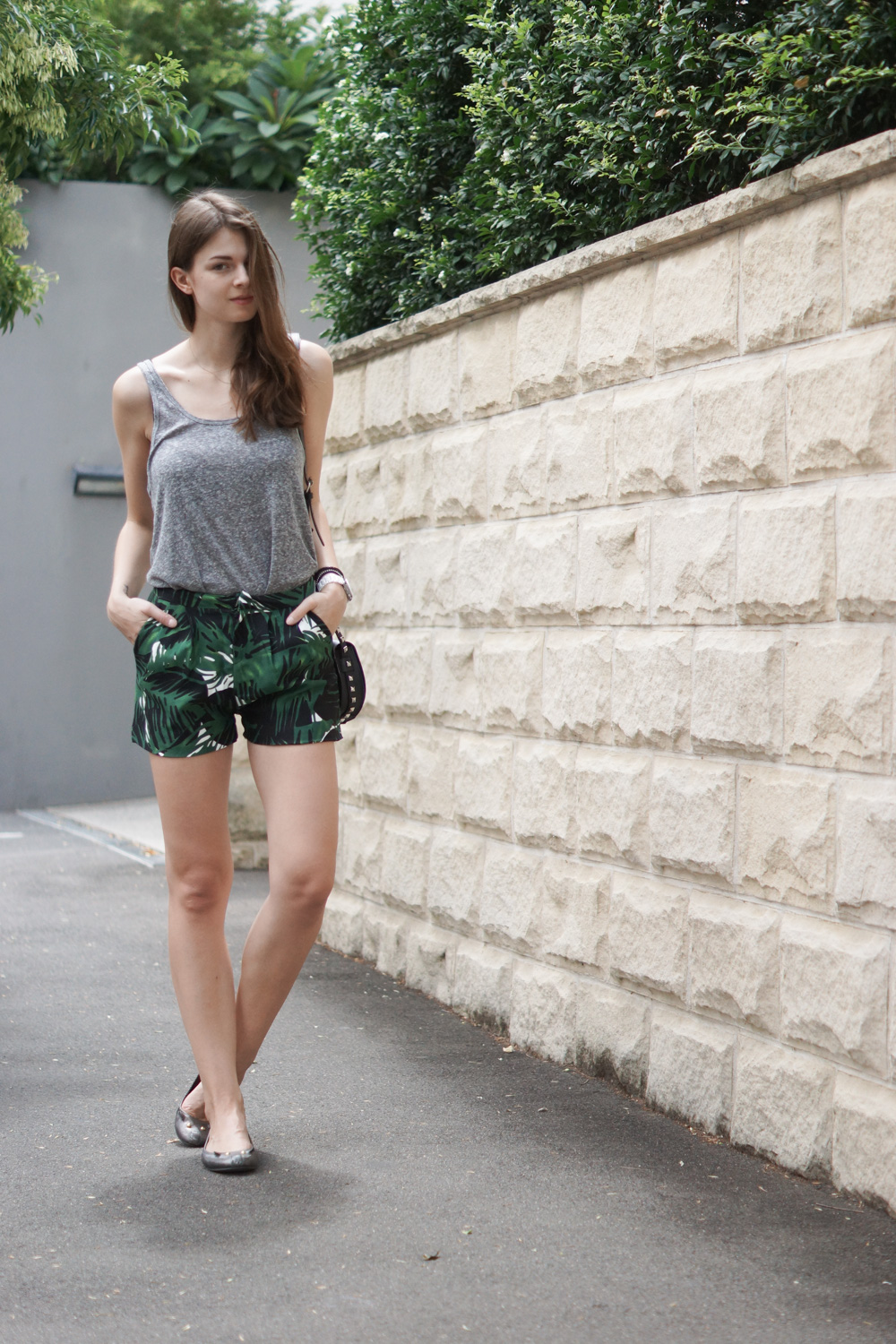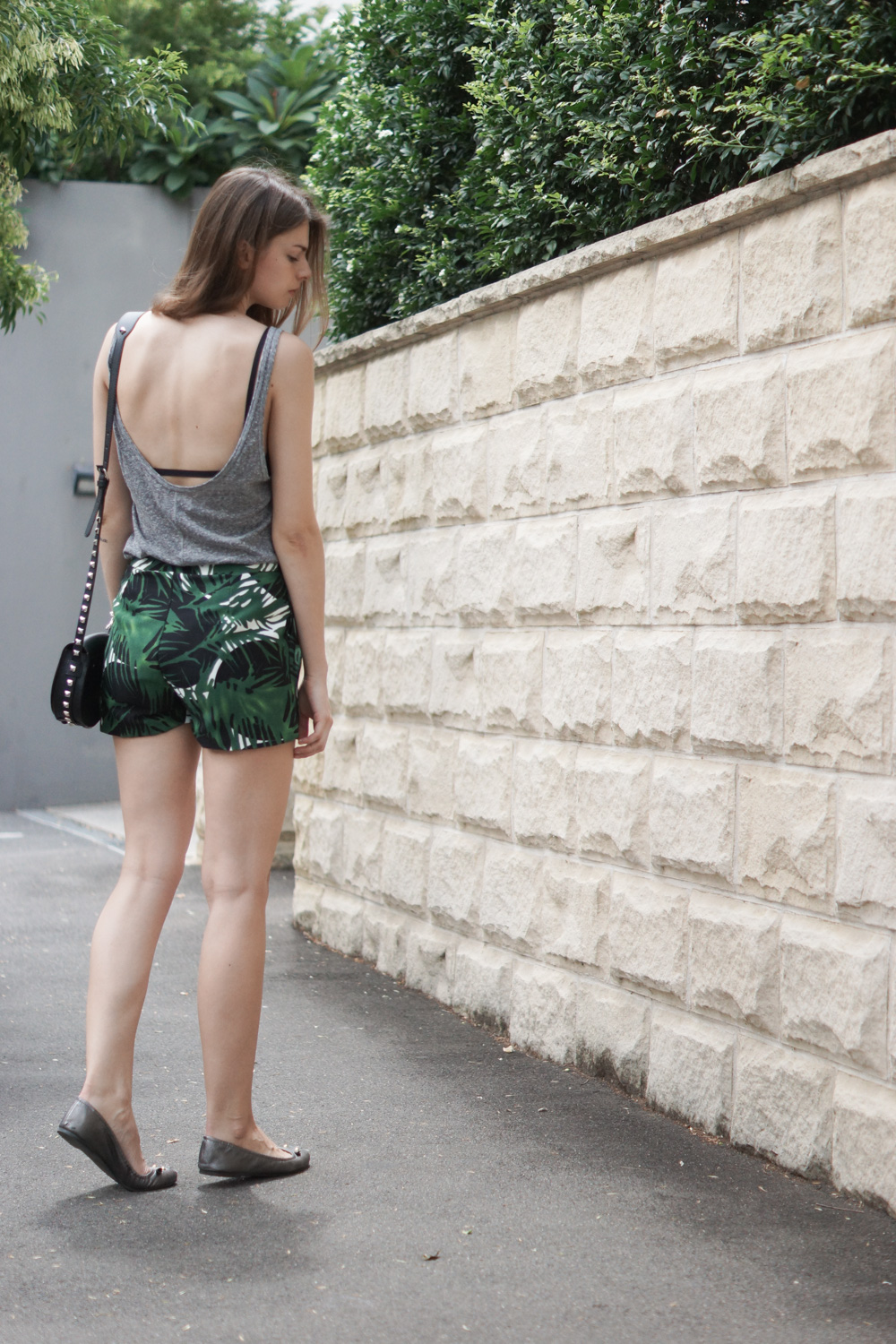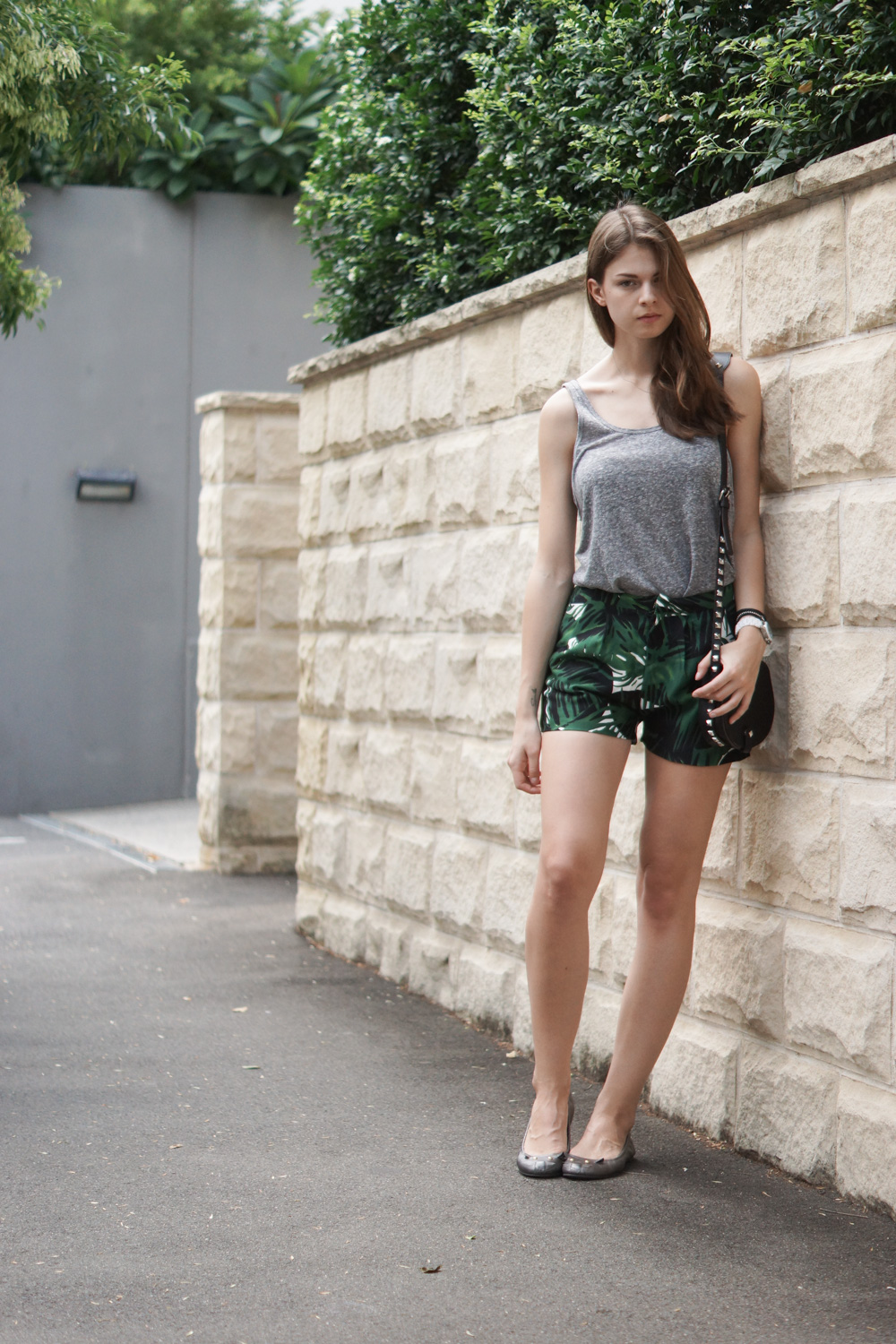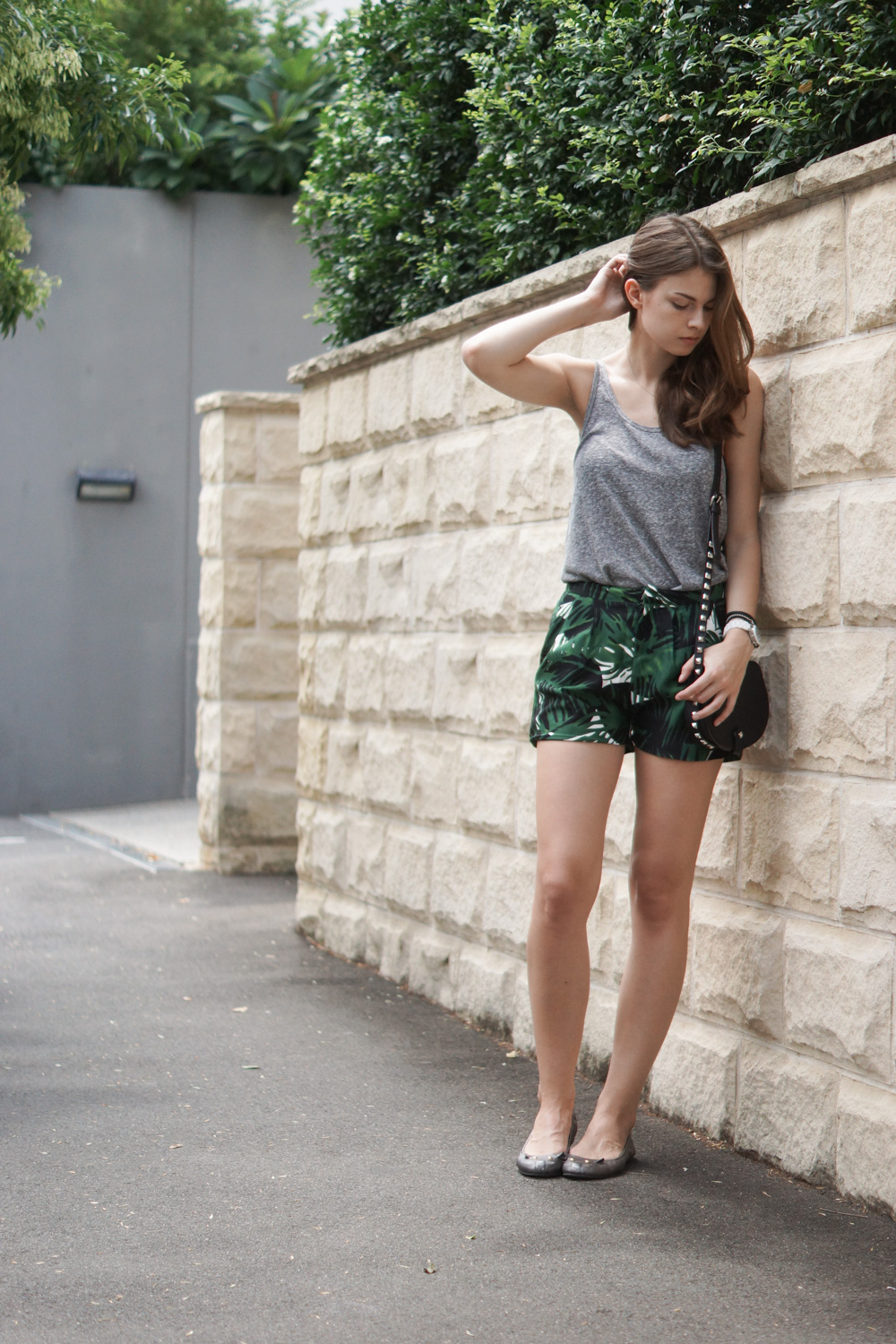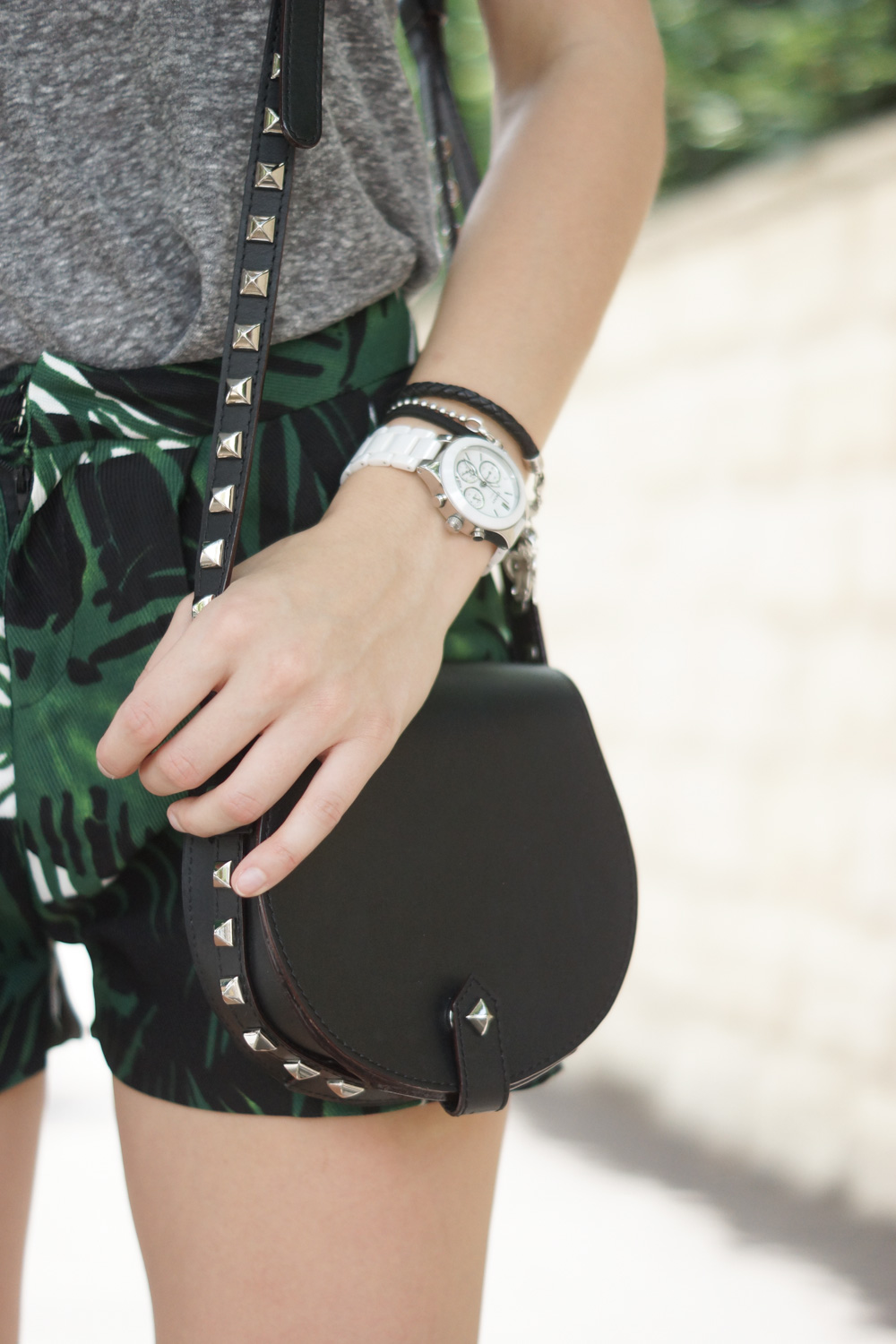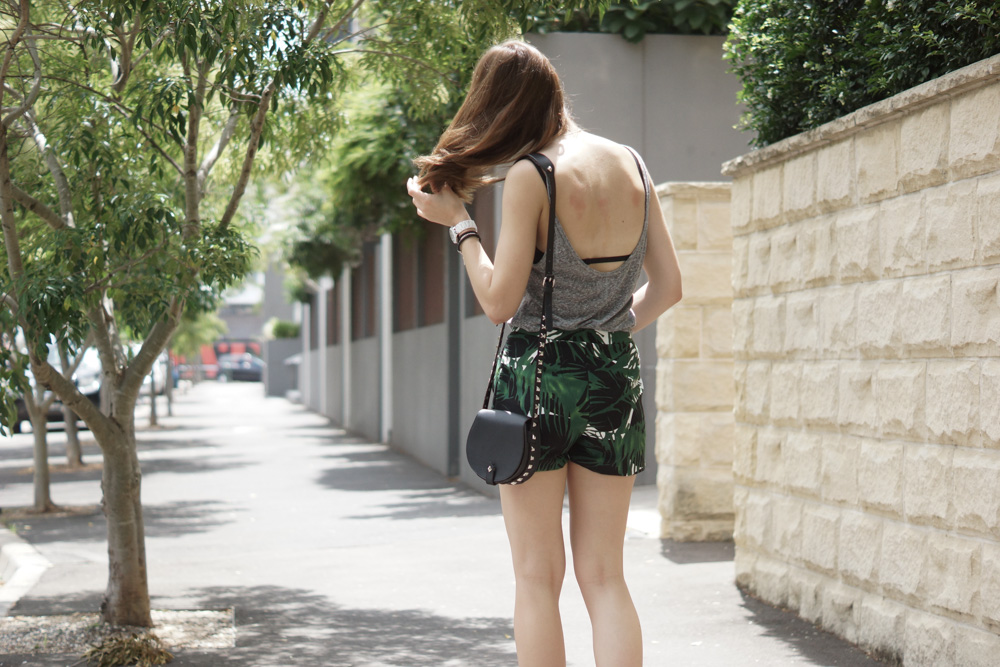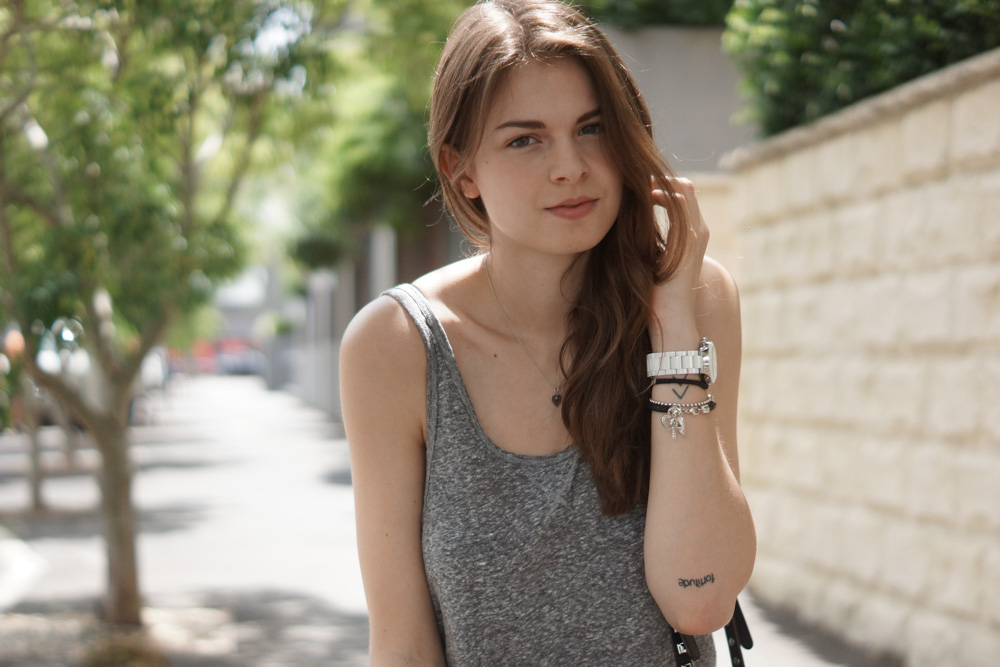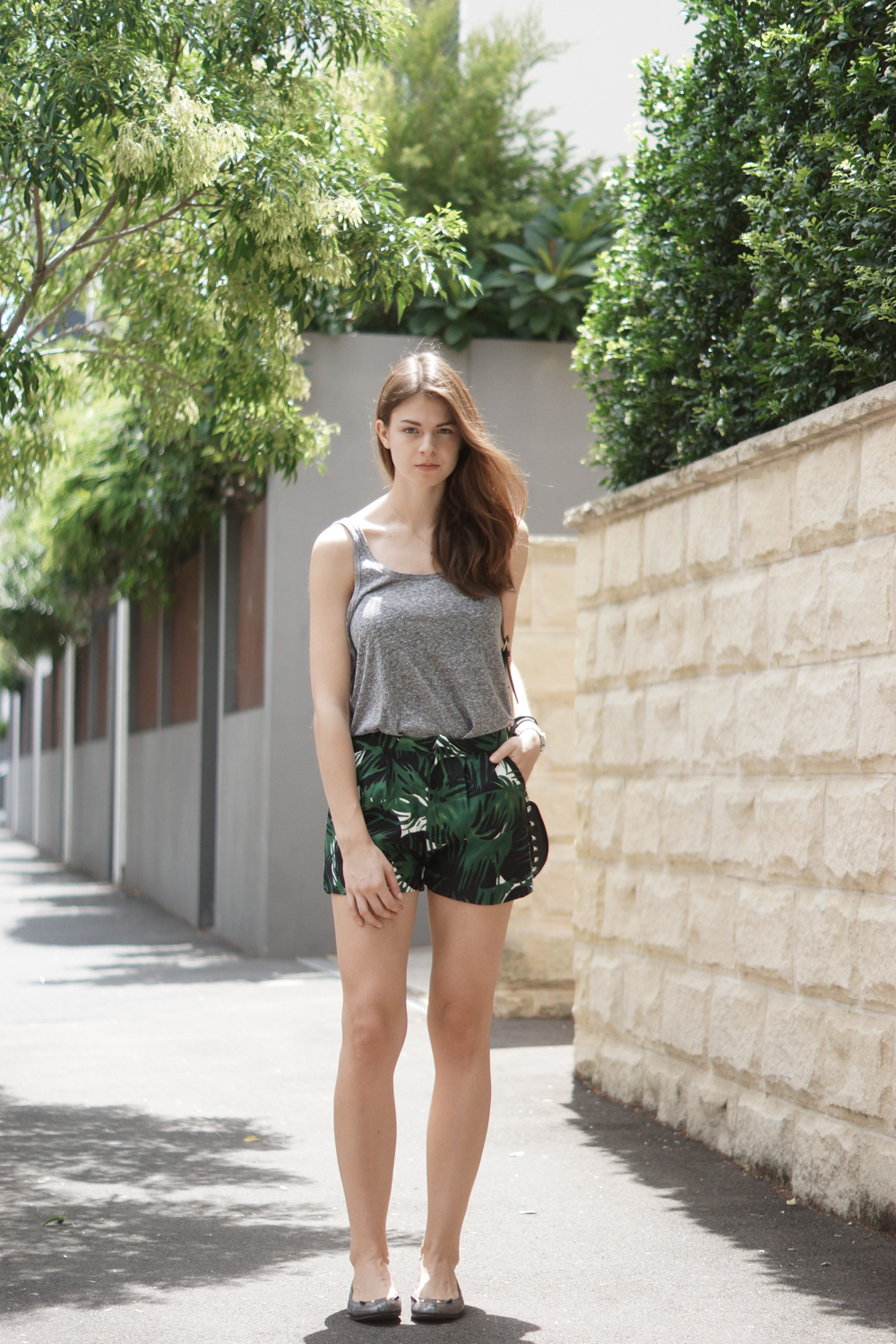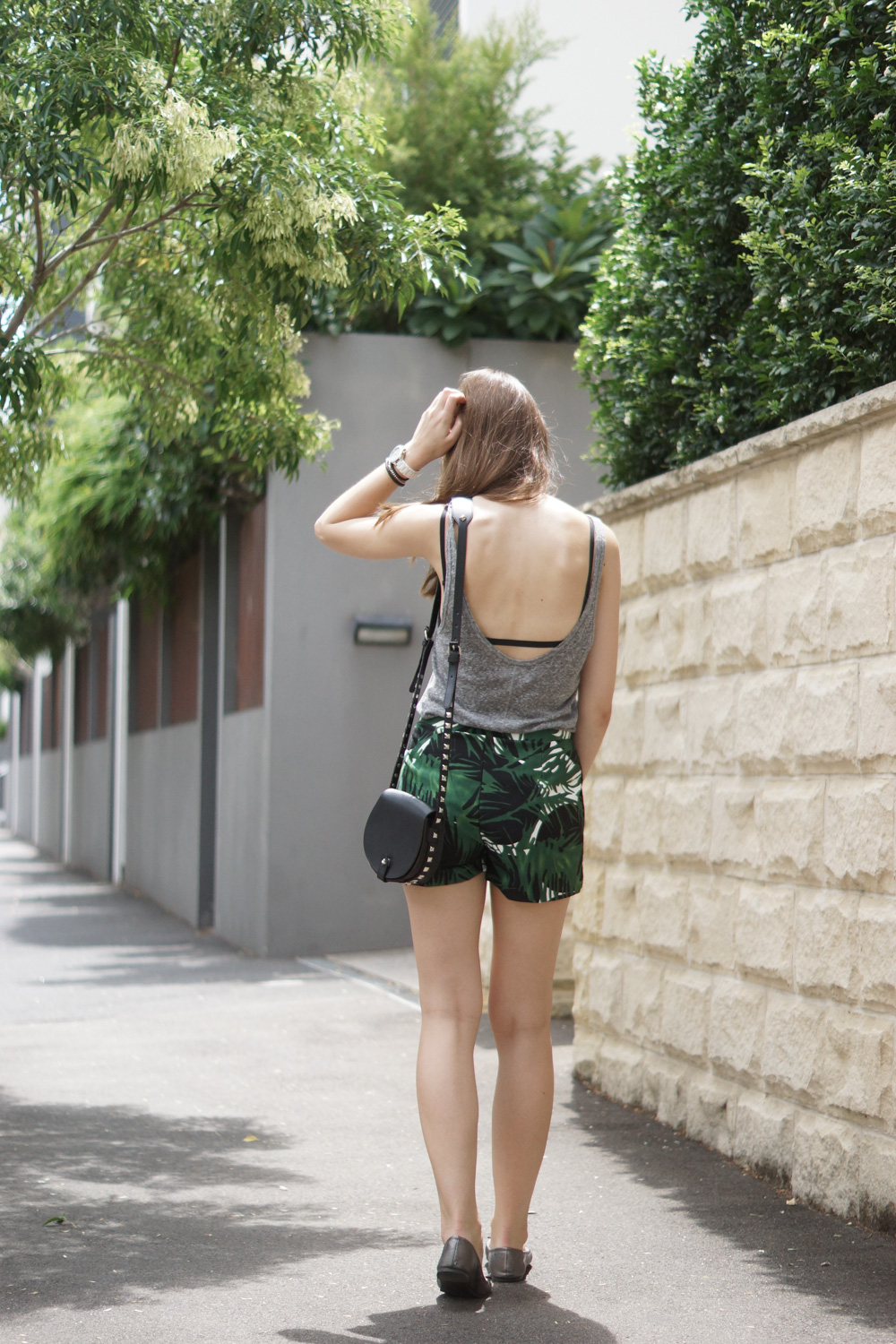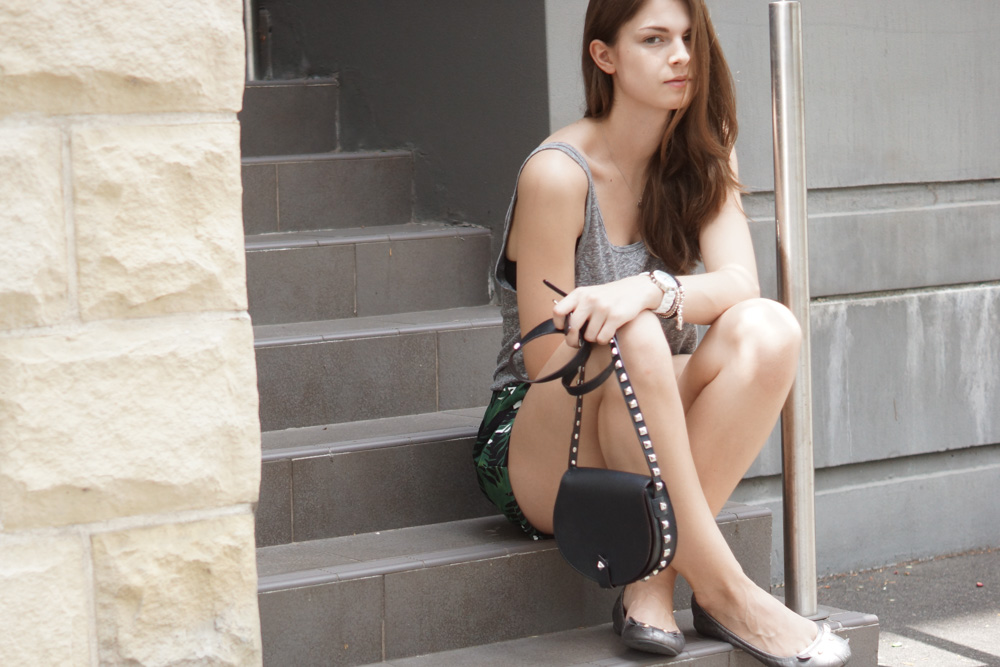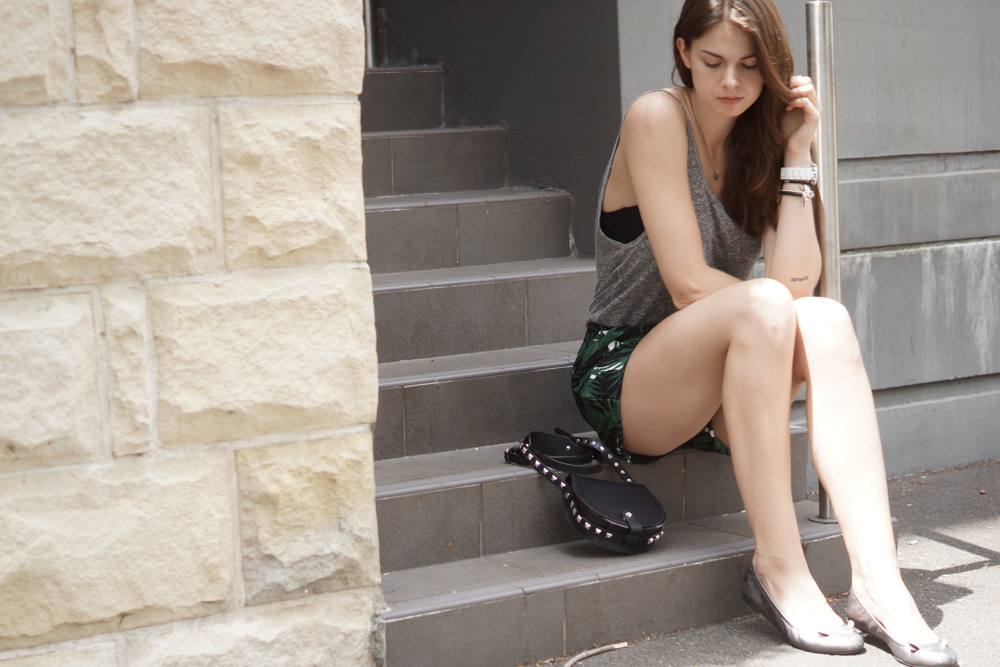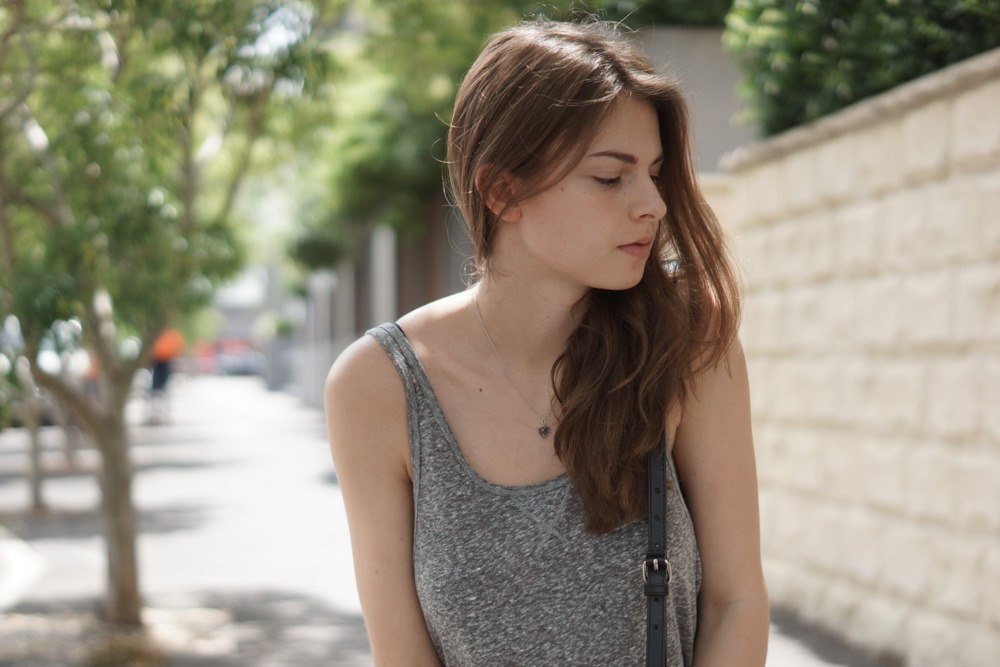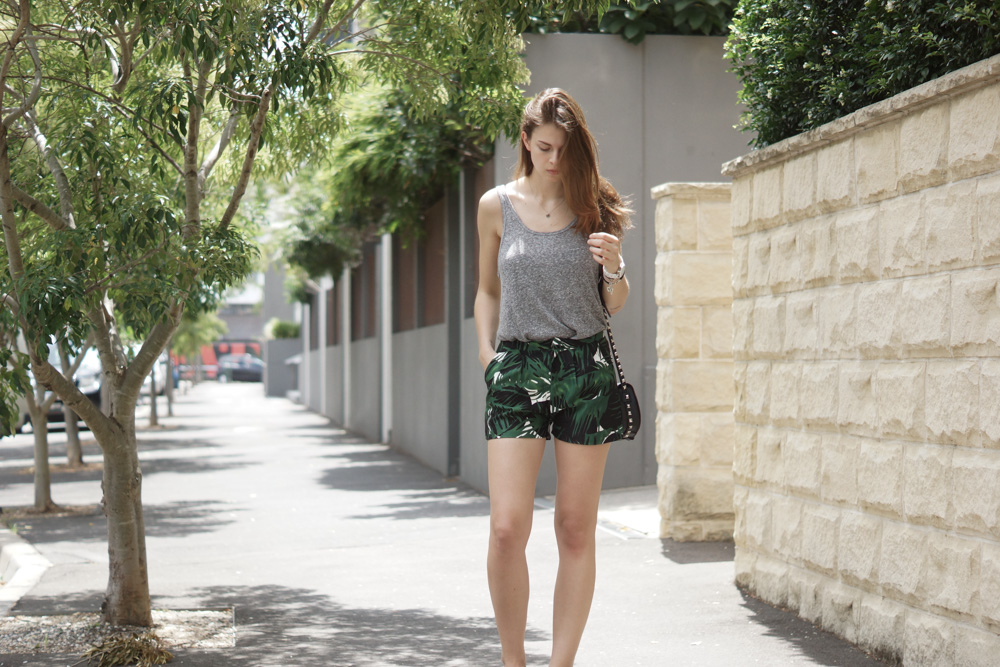 SHOP THE LOOK // SIMILAR CLOTHES