Those who follow me on Instagram already know that we were staying at Le Cinq Codet during our time in Paris. When travelling to Paris, you got to choose from a lot of different hotels and sometimes it's a bit tricky to find the perfect one. That's why I'm more than happy to share my review about Le Cinq Codet hotel with you today and maybe it's the perfect hotel for your next trip to Paris. In the following hotel review, I will tell you a little bit more about the hotel itself, about our room, about the breakfast and, of course, the location. Those are the primary rating criteria, aren't they? Read everything in the following:
The Hotel
Le Cinq Codet is a little hotel located in the heart of Paris, nearby the Eiffel Tower. They have 67 rooms, a restaurant and bar as well as a little fitness and spa area. So they basically have everything you need for a city trip. Everything is so beautiful, from the entrance to the rooms. The reception are isn't big, but very cute with a cosy atmosphere and everybody is very polite and helpful. Concierges are always there in case you need anything such as a private car, a restaurant reservation or something else. We already knew what we wanted to do, so we didn't need this service, but it's always good to know that someone is helping you in case you need anything, isn't it?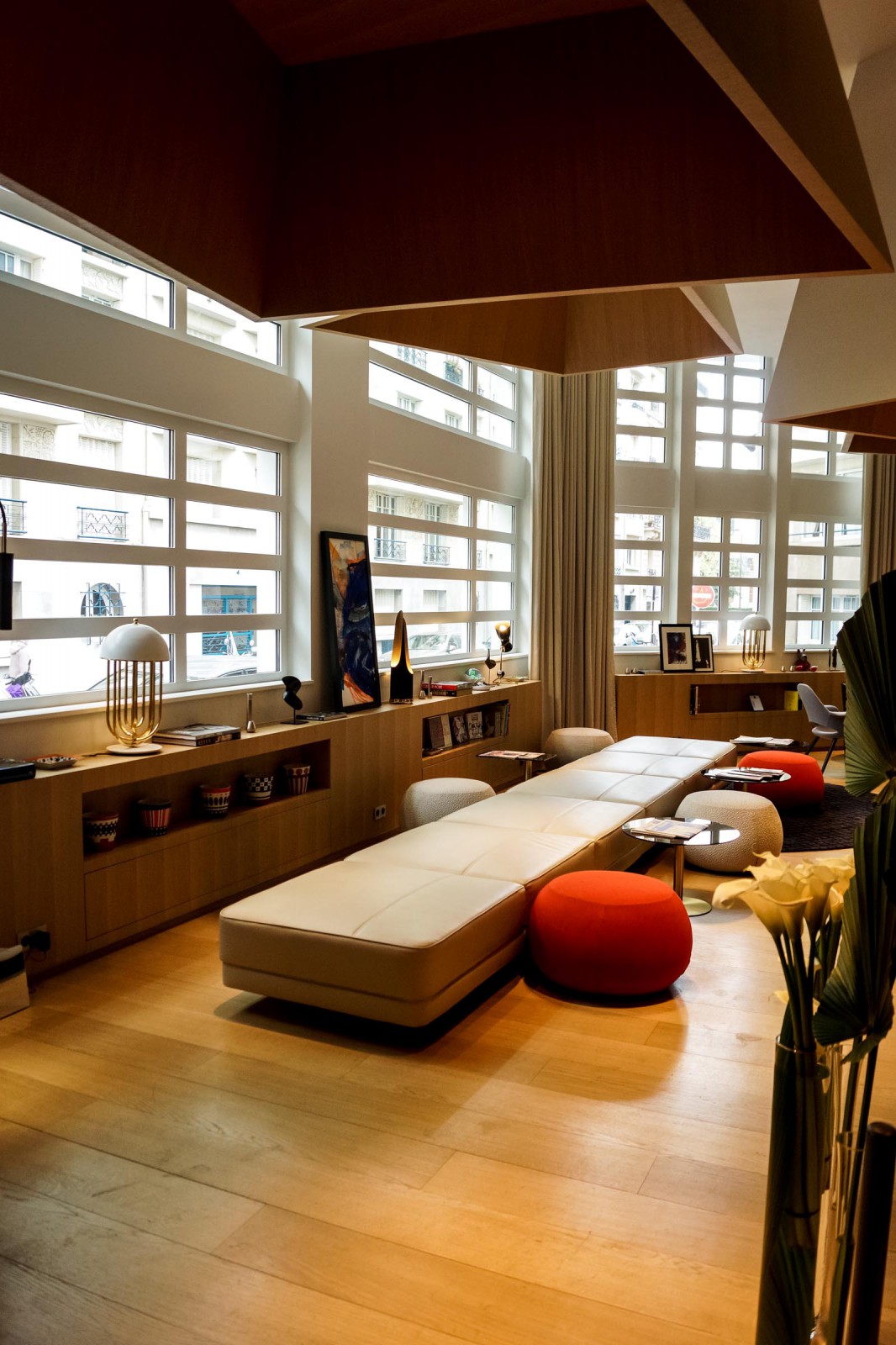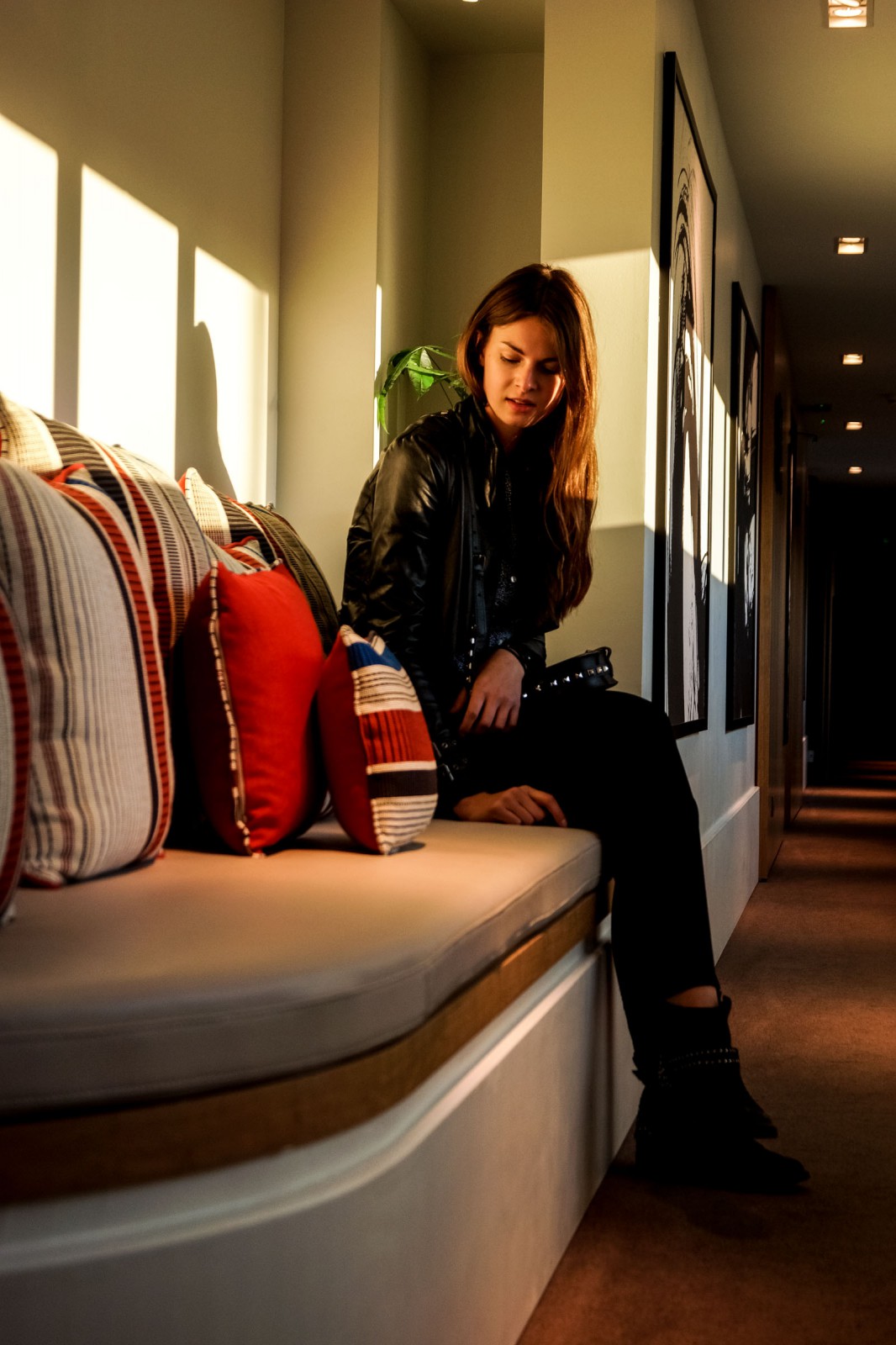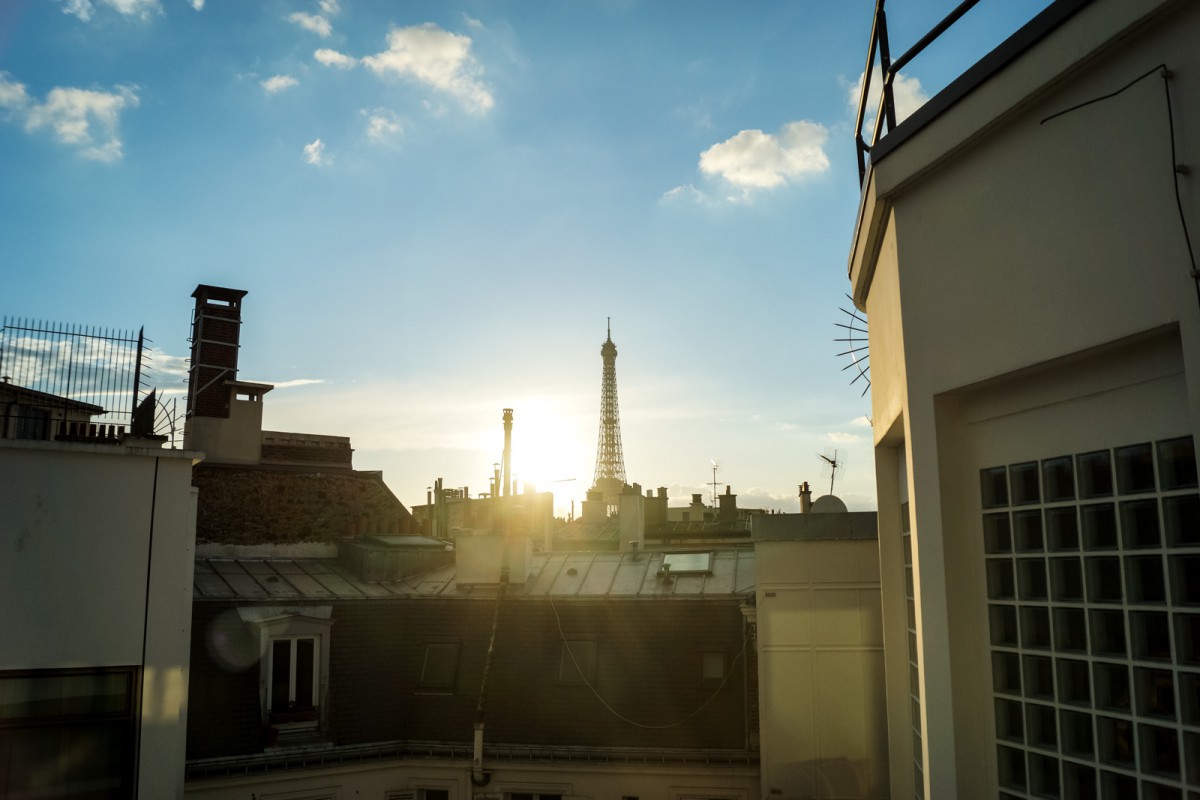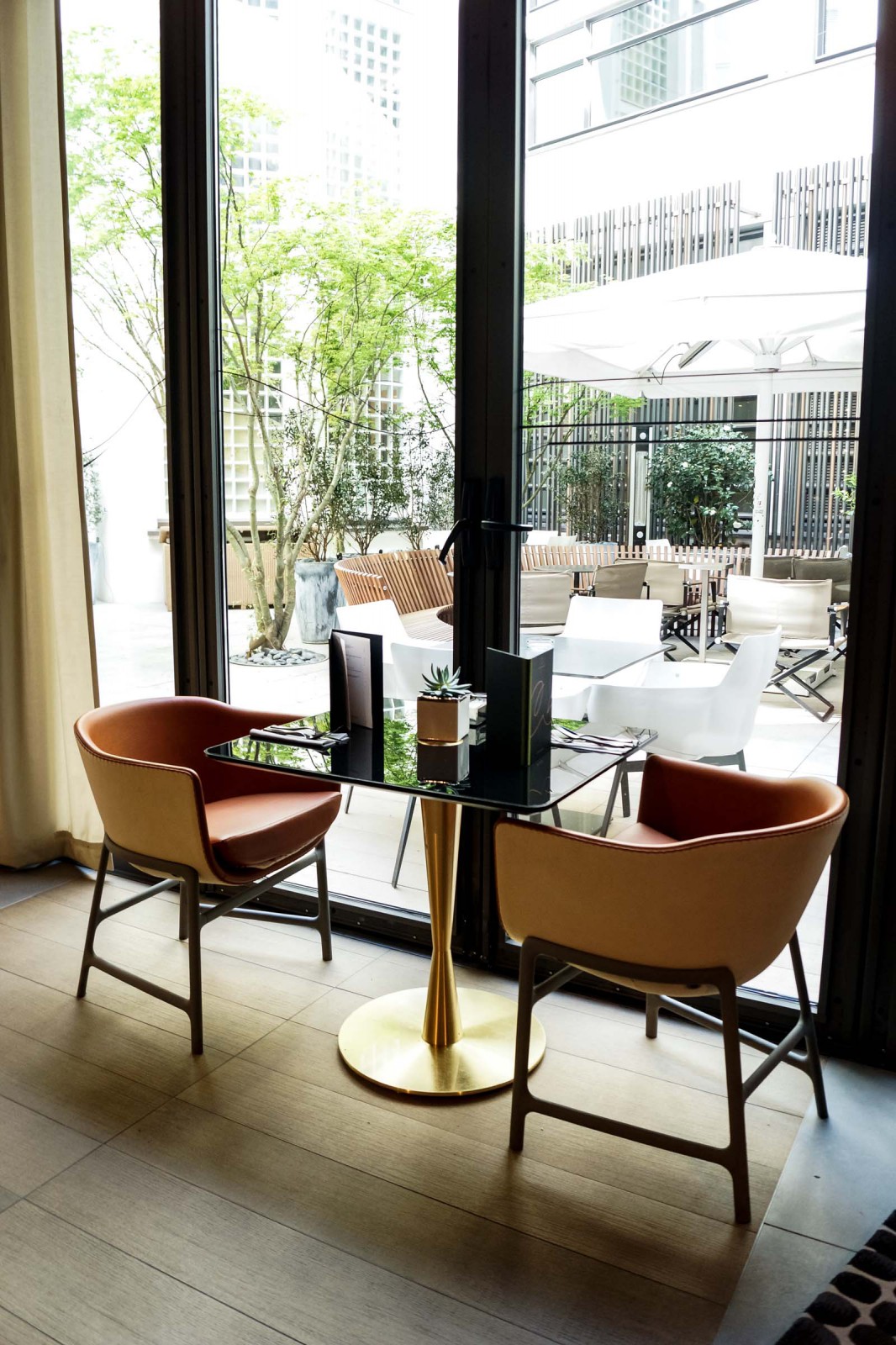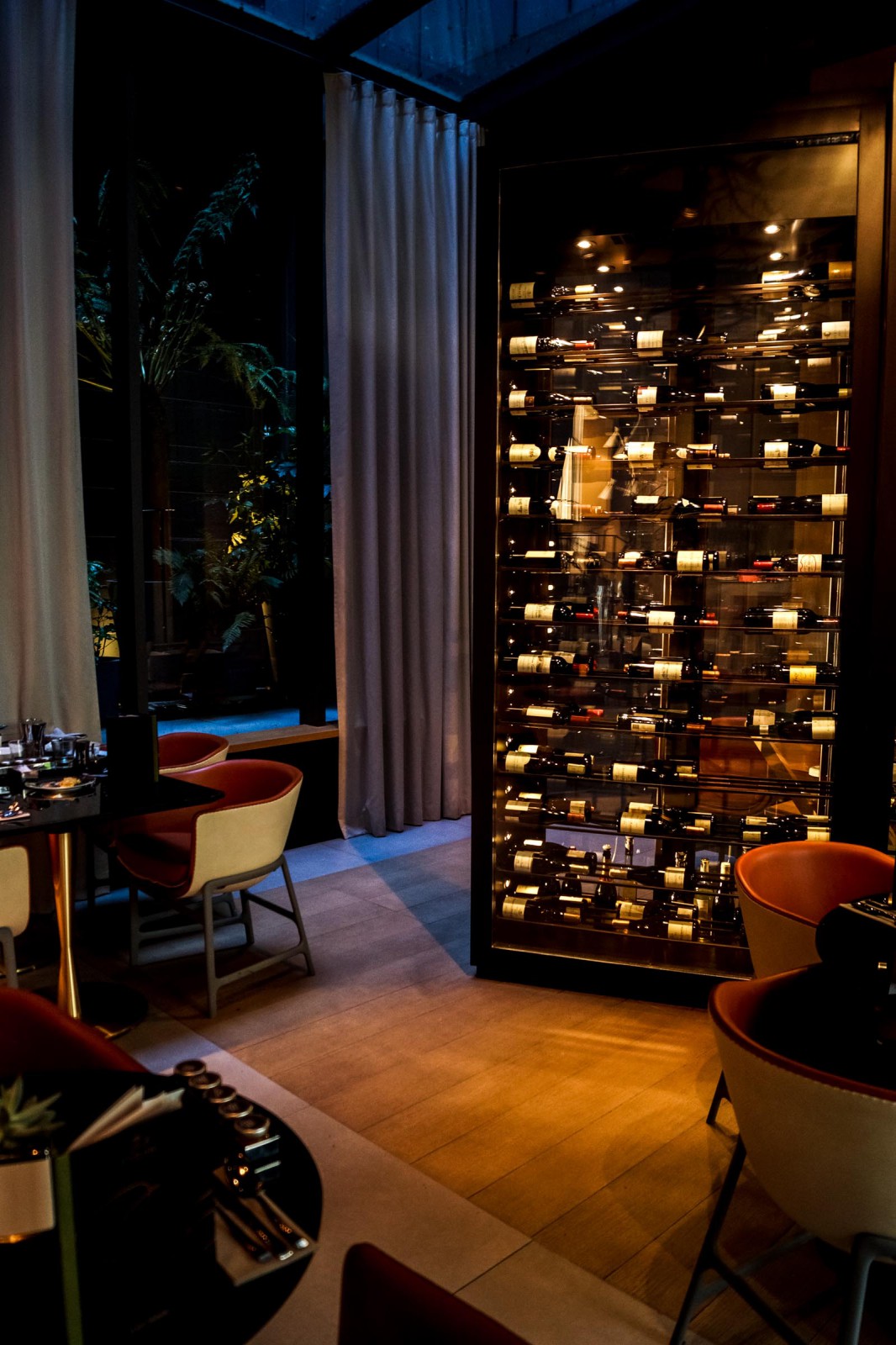 The Room
We were staying in a room on the 3rd floor (the hotels has four floors in total), a room accessibly designed. I've been in Paris a couple of times and the hotel rooms are usually tiny, but the rooms at Le Cinq Codet offer vast spaces compared to all the other hotels in Paris I've seen so far. A classic room offers a queen-size bed or two single beds; we had a queen-size bed and it was very comfortable. In addition to the bed, the room has a closet, a mini bar, a small table and one chair. What I really liked was the complimentary bottle of water, that is replenished every night, as well as the Nespresso machine! 🙂
The bathroom of the hotel room is spacious; it's bigger than my bathroom at home haha. It offers enough space for two people to get ready at the same time. It has only one sink, but the mirror is very big and there's a lot of space next to the sink, you can do everything at the same time but teeth brushing. But have a look yourself to get an idea: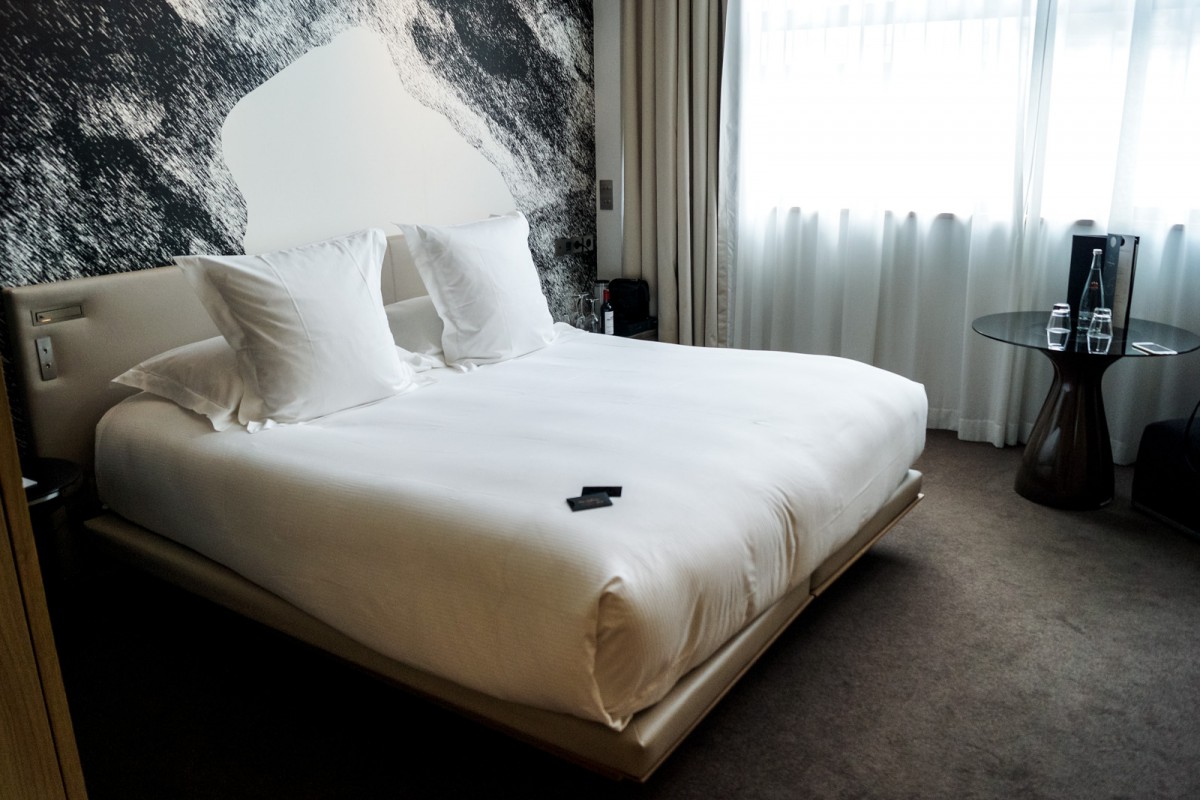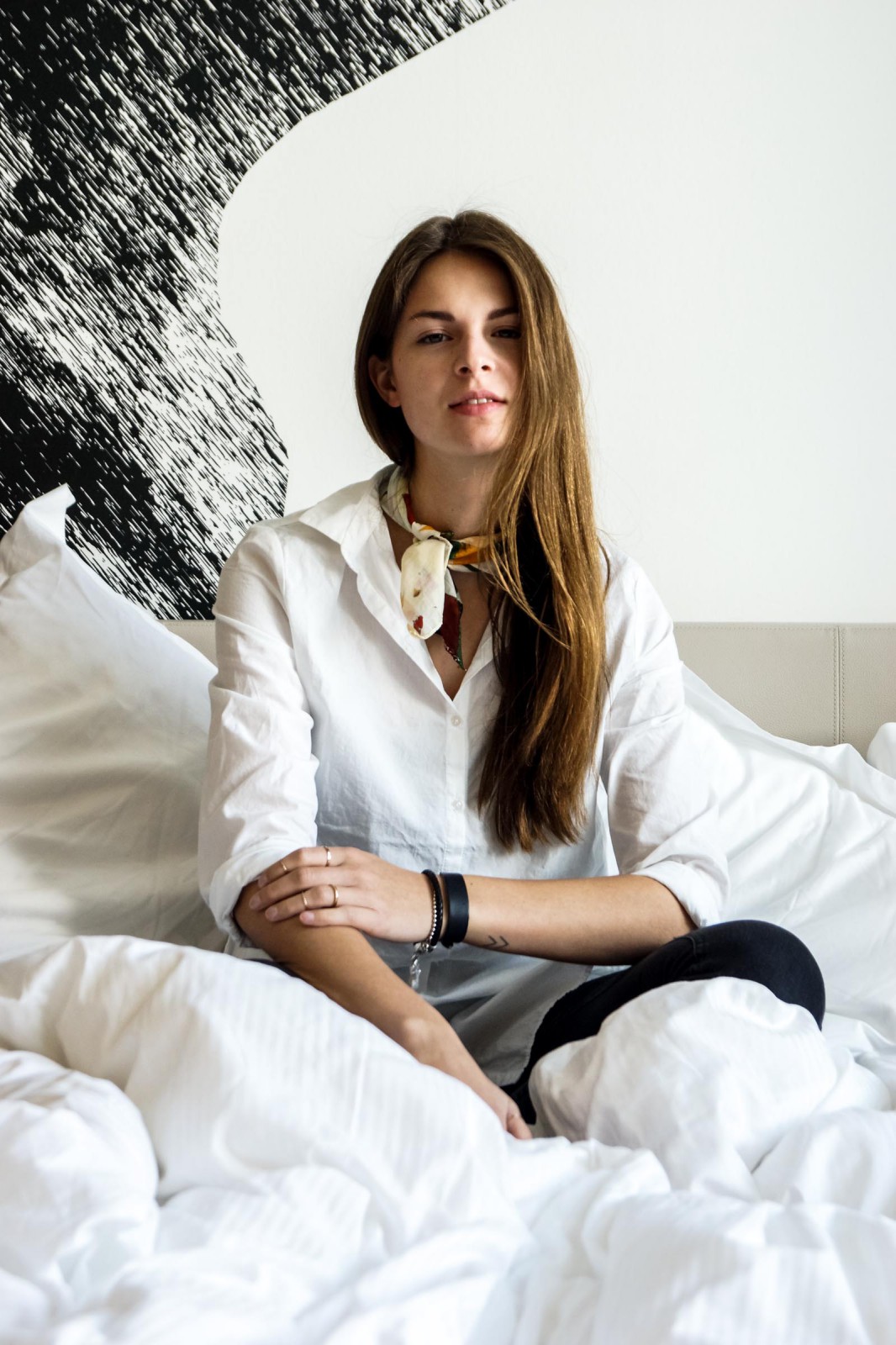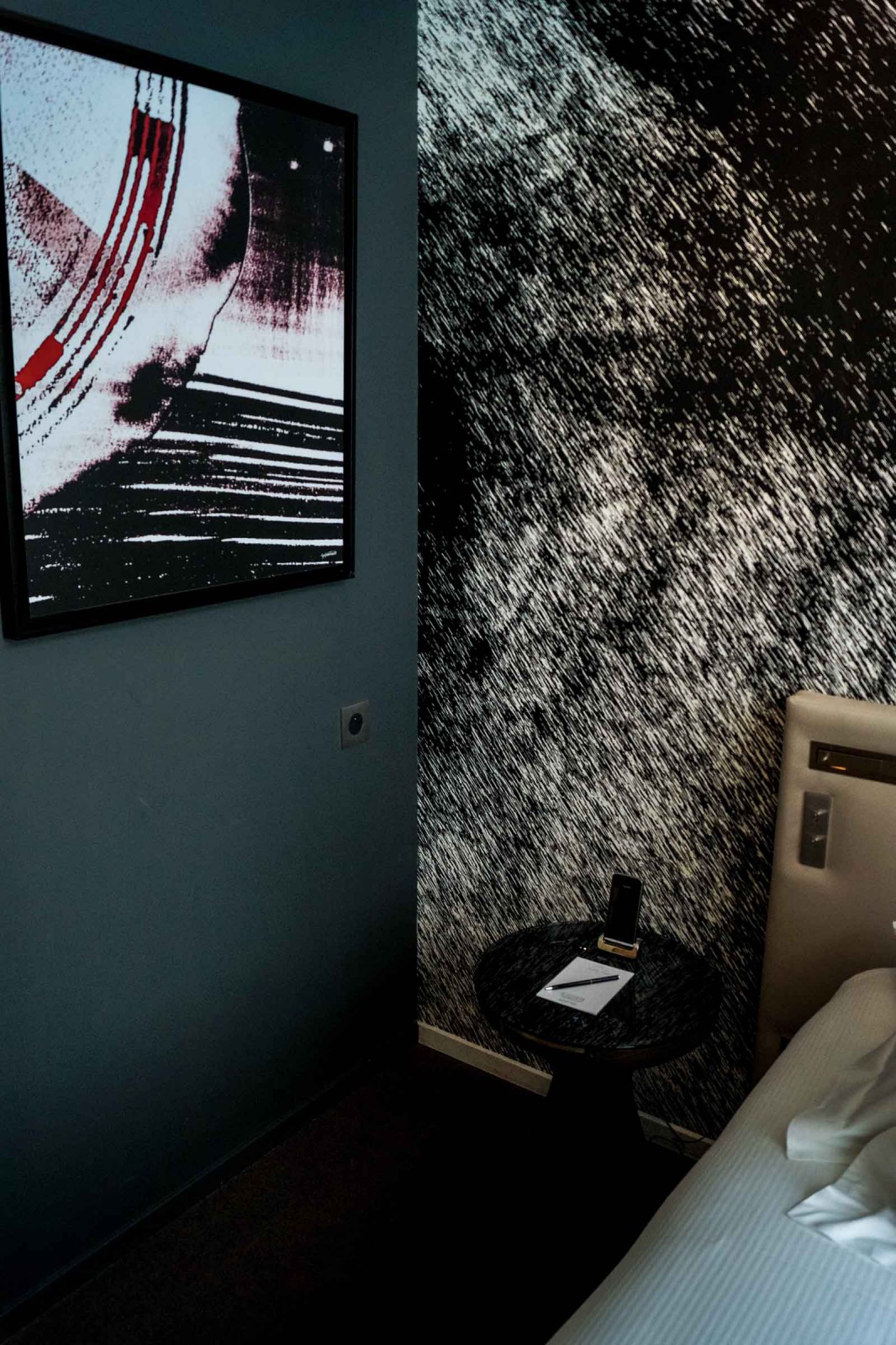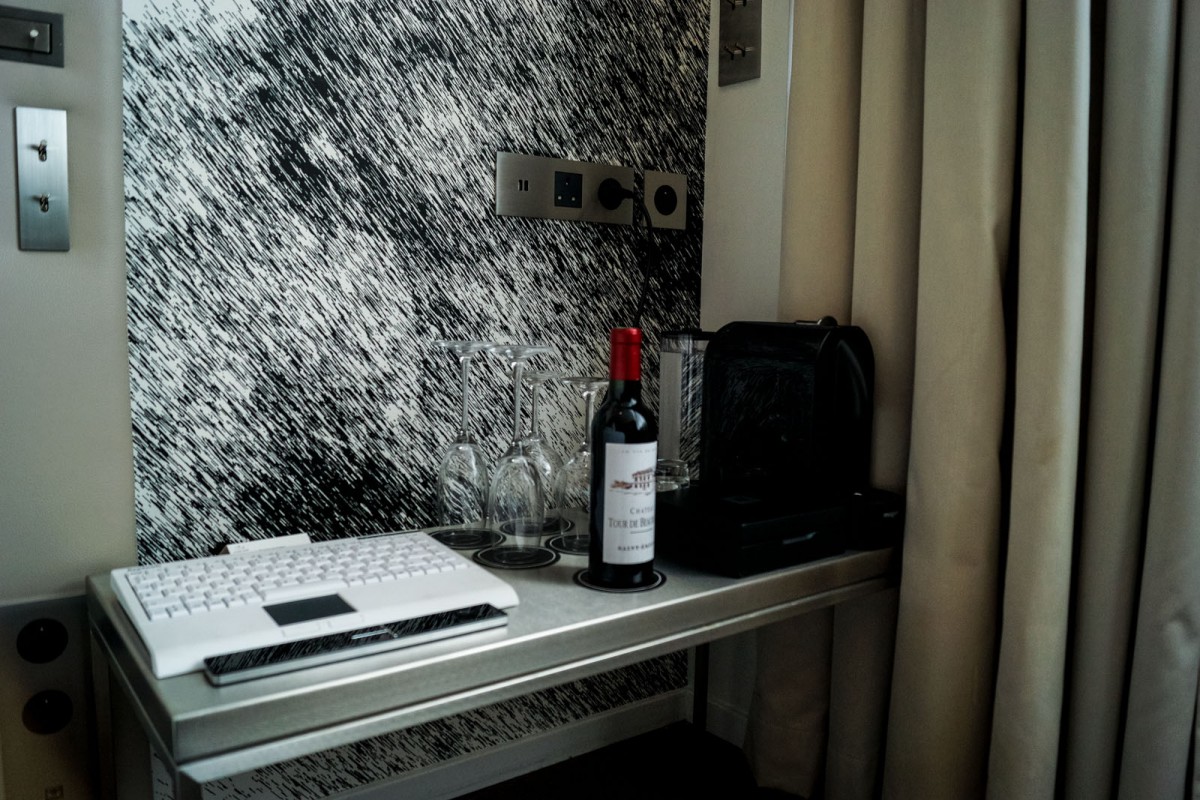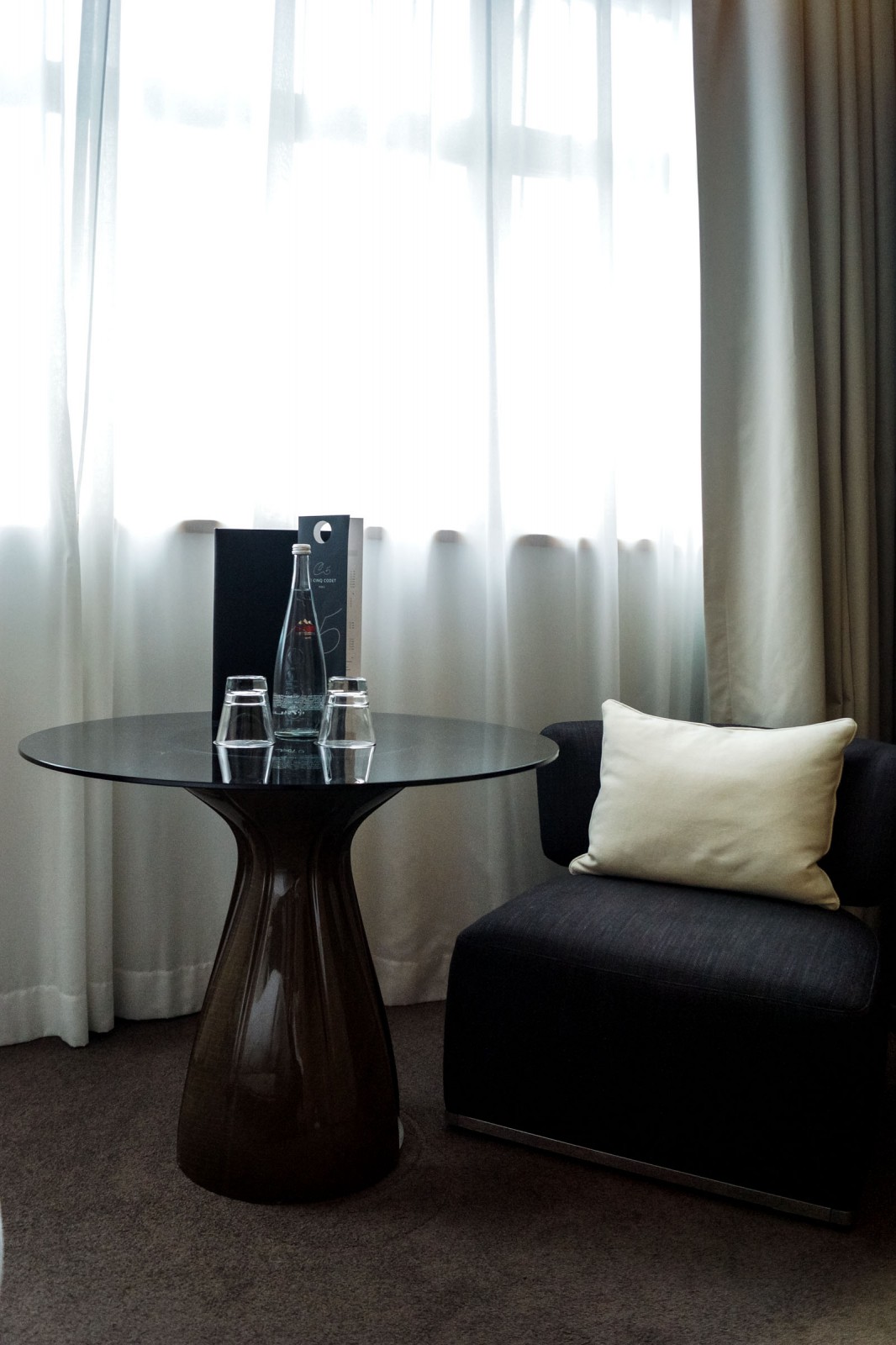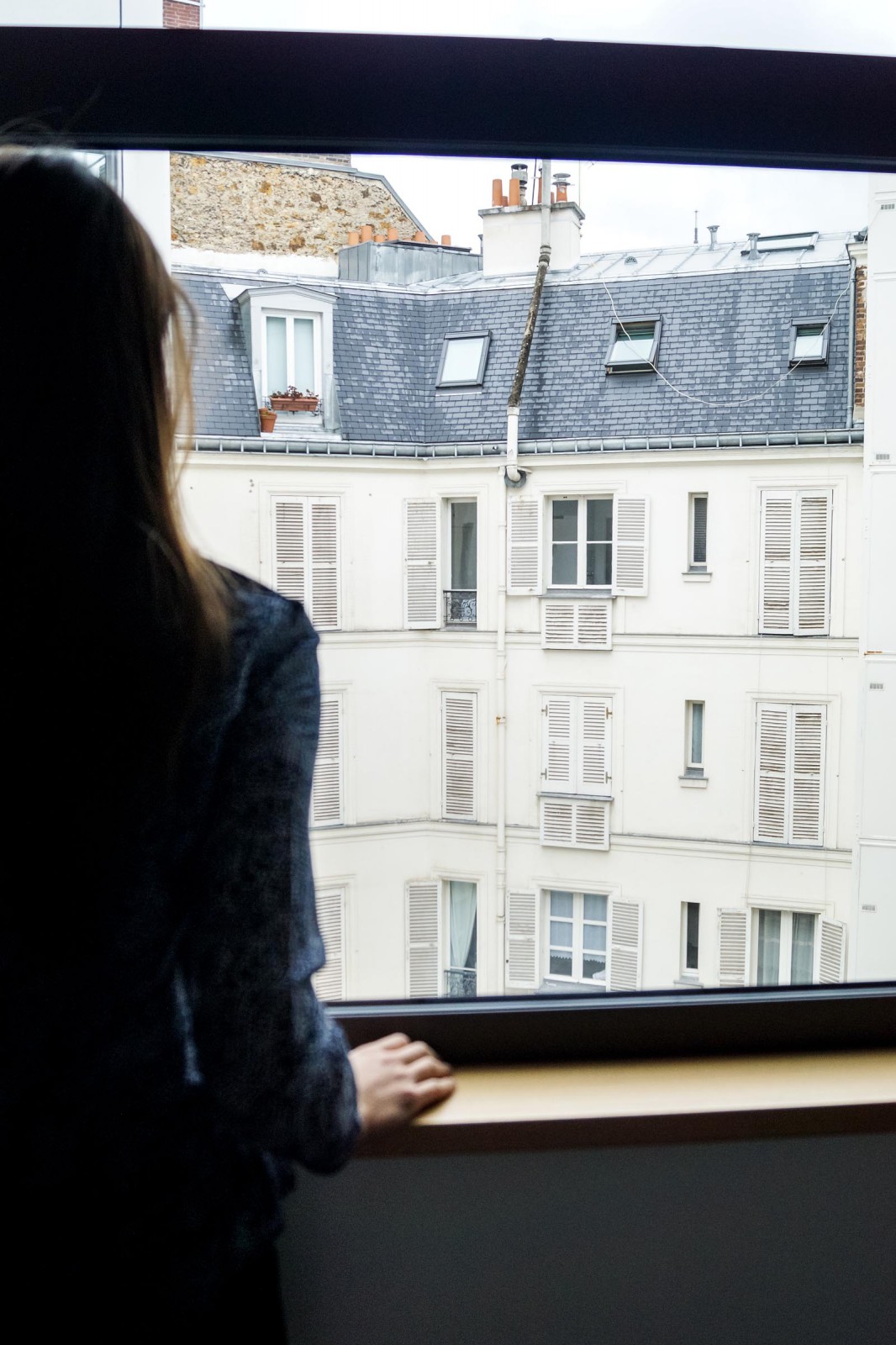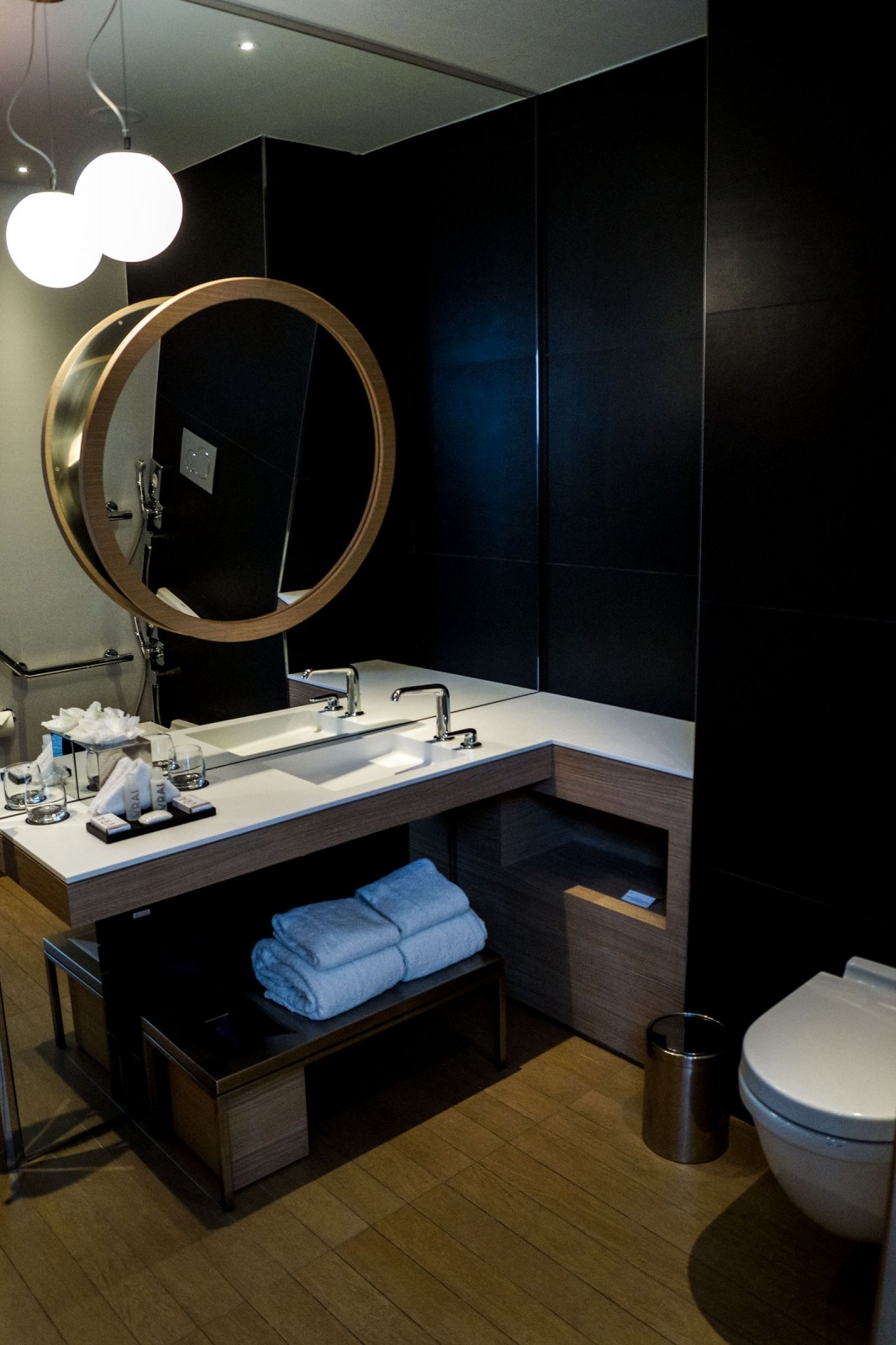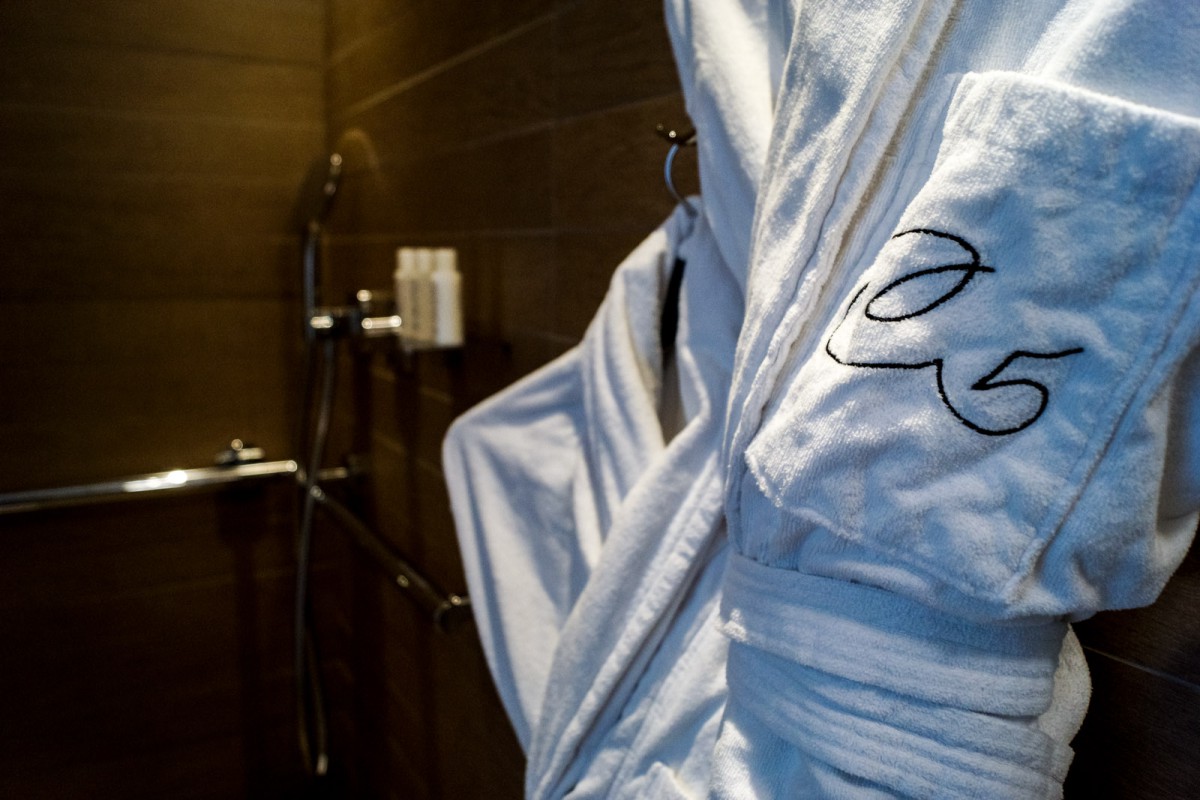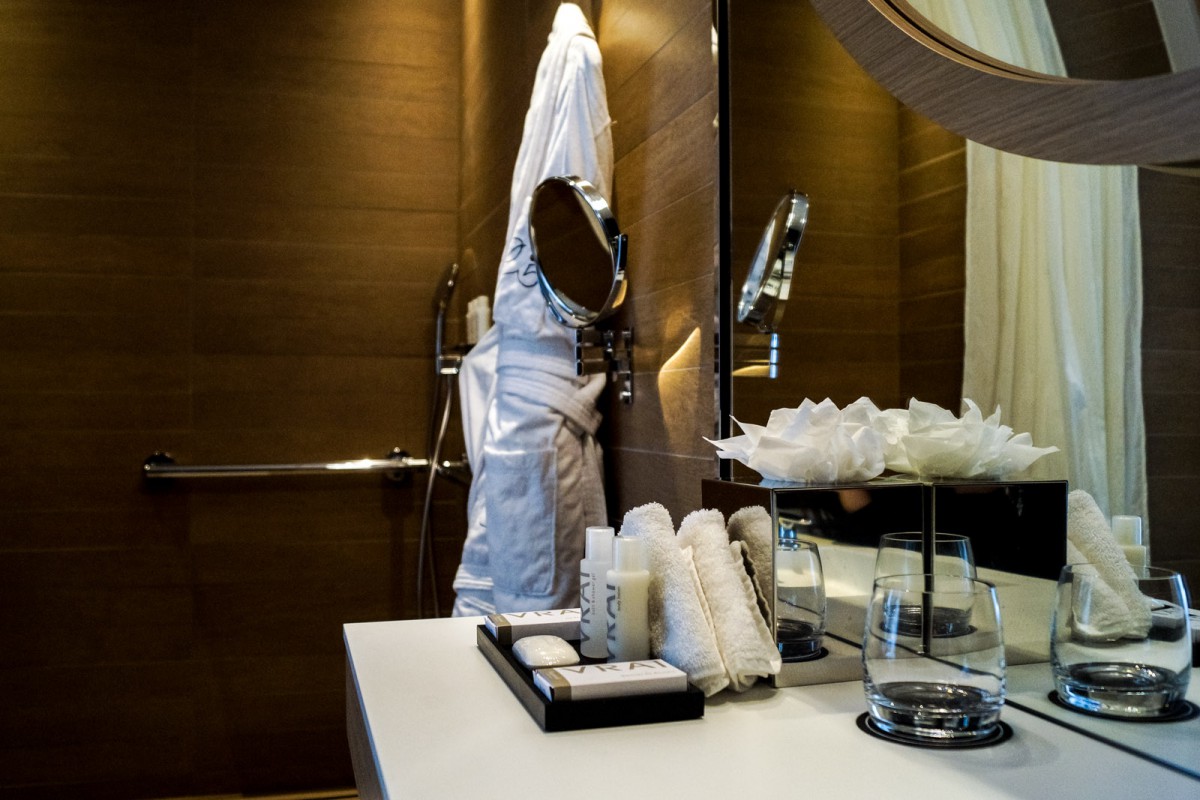 The Food
We only tried the breakfast buffet at Le Cinq Codet, but it was excellent. It's not that big, but I couldn't ask for more. You can eat bread with delicious cheese or sausage or you can eat a muesli or cornflakes. Additionally, you can order several egg dishes such as omelette or hard-boiled eggs. The buffet also offers fresh fruit as well as a lot of delicious baked goods and fresh juices. You see, there's nothing more you could ask for, is there?
We didn't eat at the hotel's restaurant (except breakfast), but they have one. So you can also eat lunch and dinner at Le Cinq Codet. They have sandwiches, salads, pasta and of course some typical French dishes. My favourite part of the menu: the "LADURÉE" DELICACIES. Too bad I saw it the day we were departing.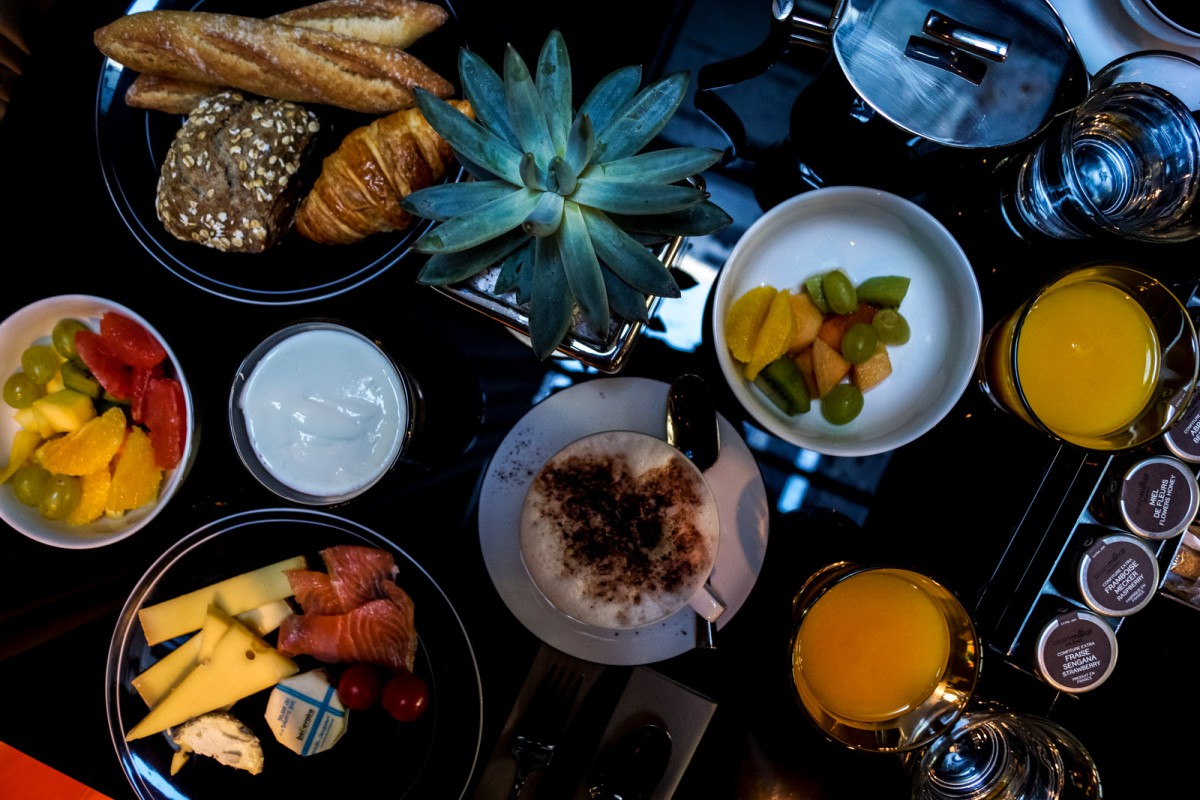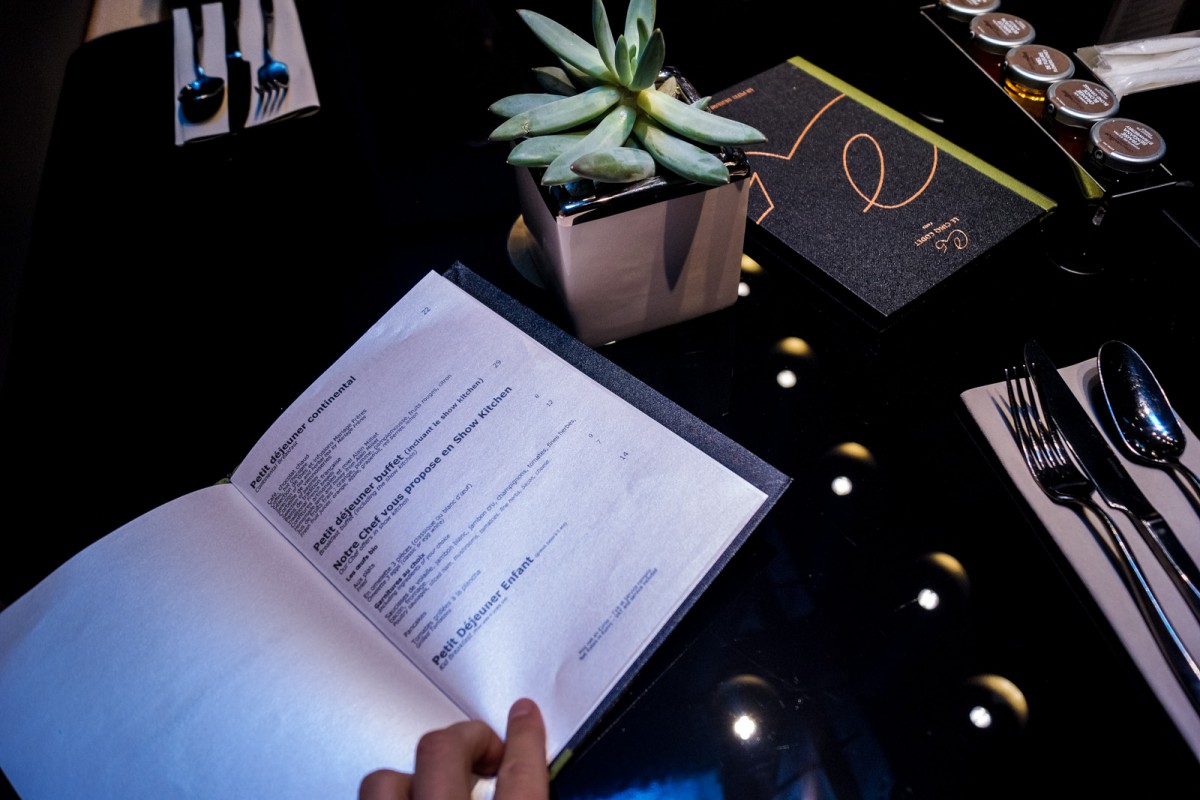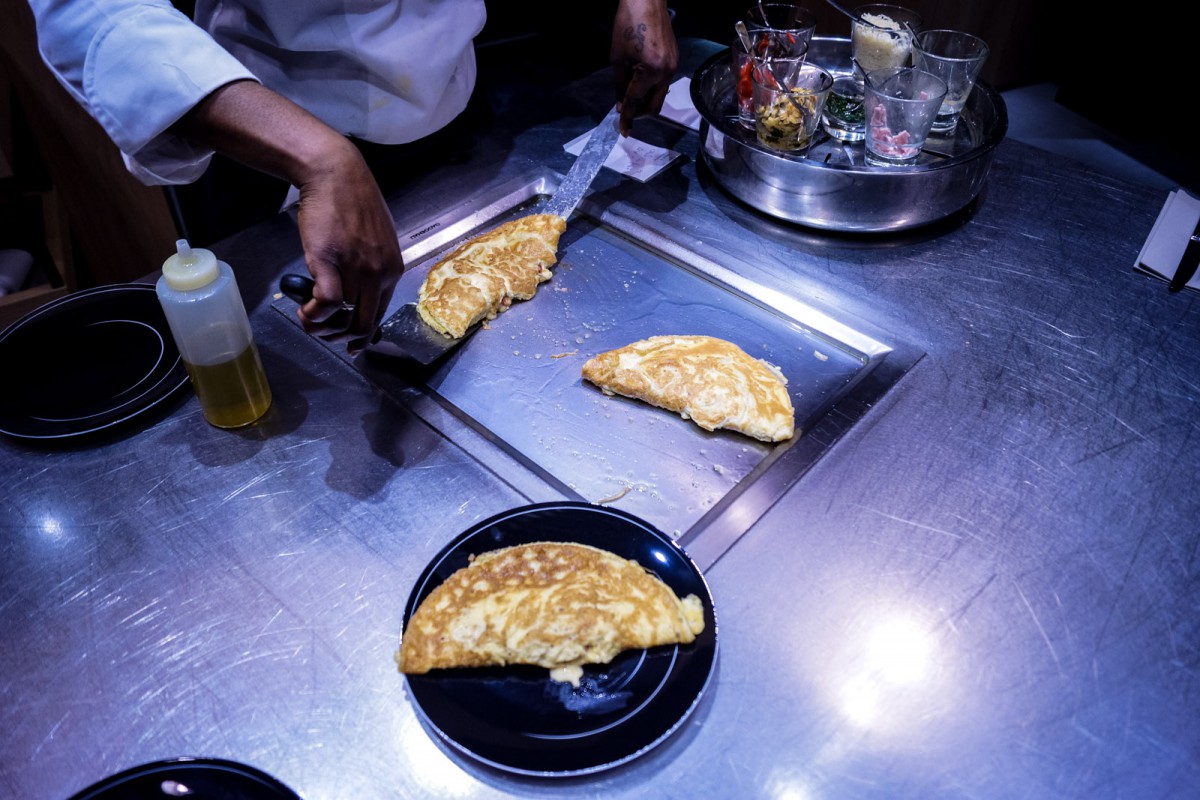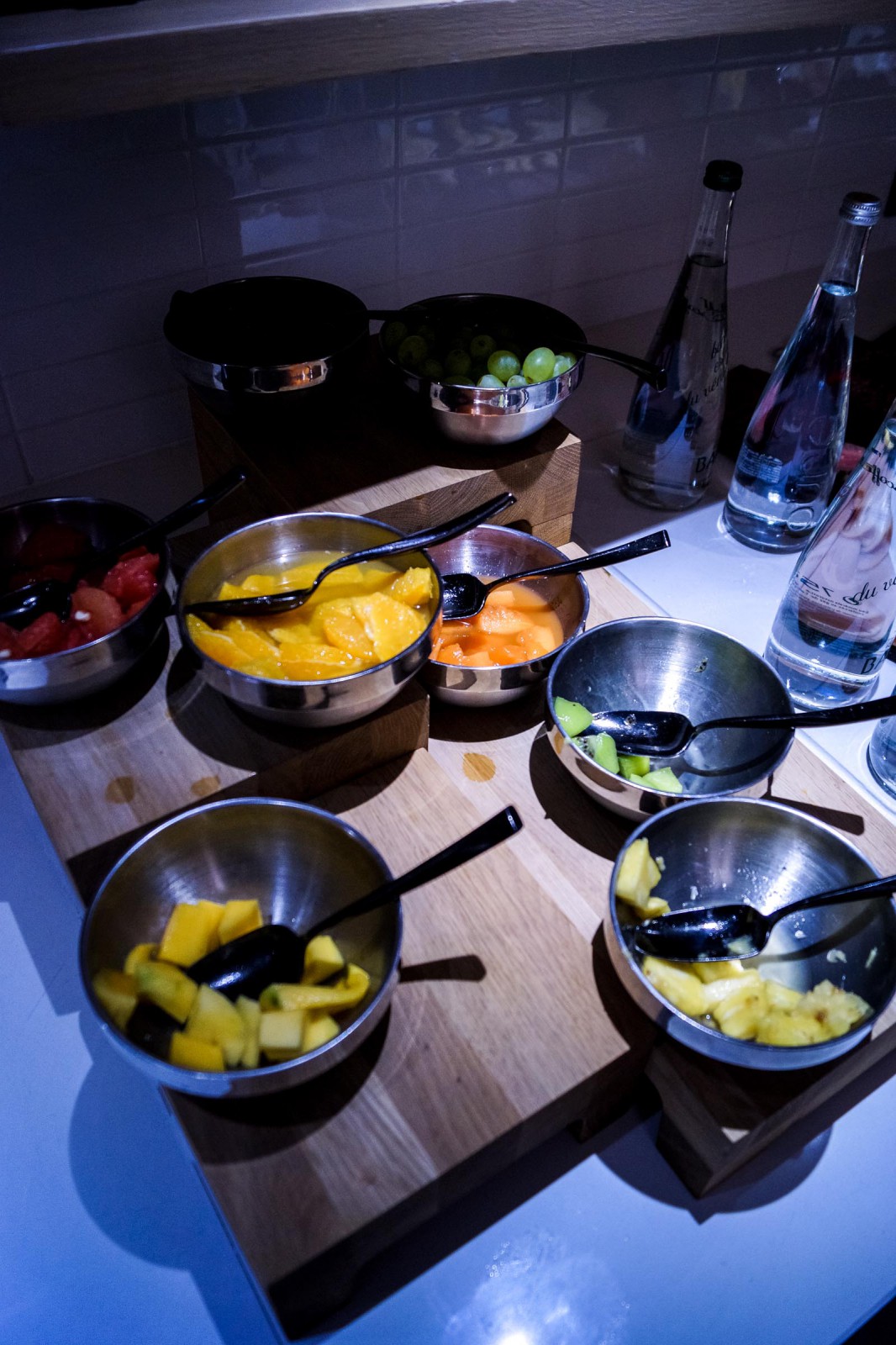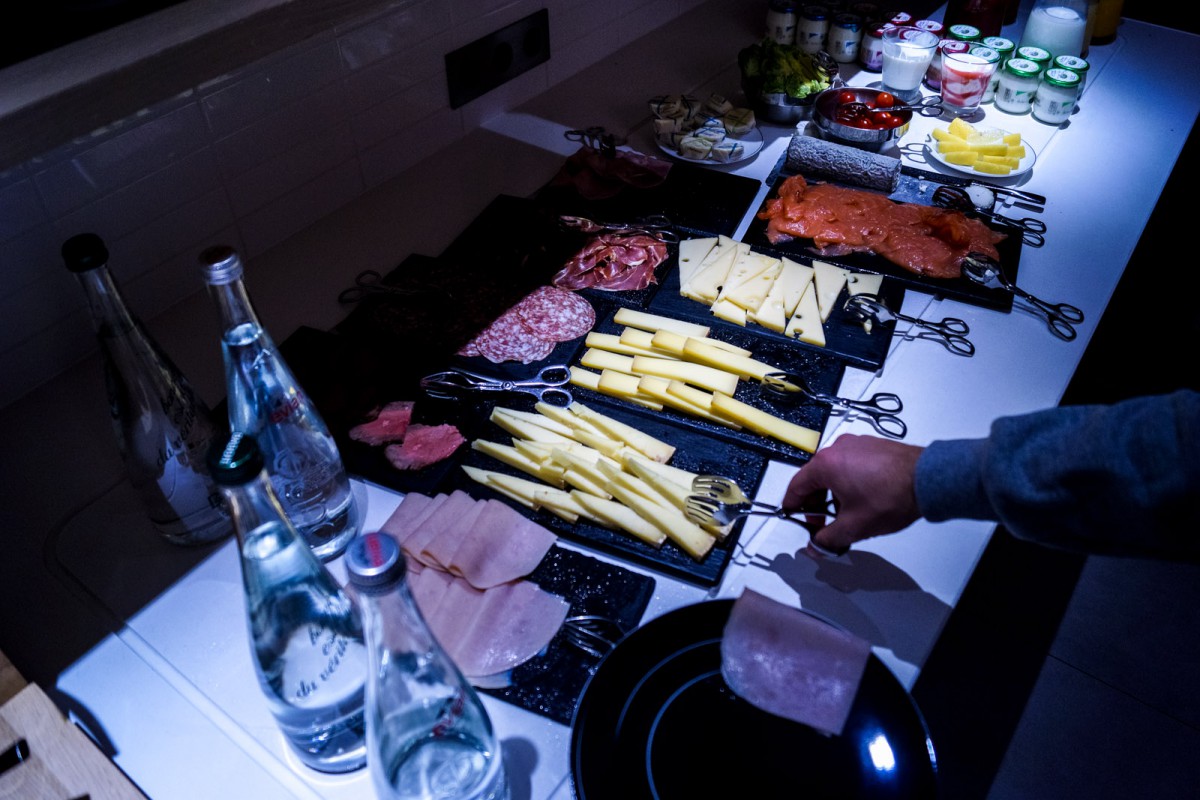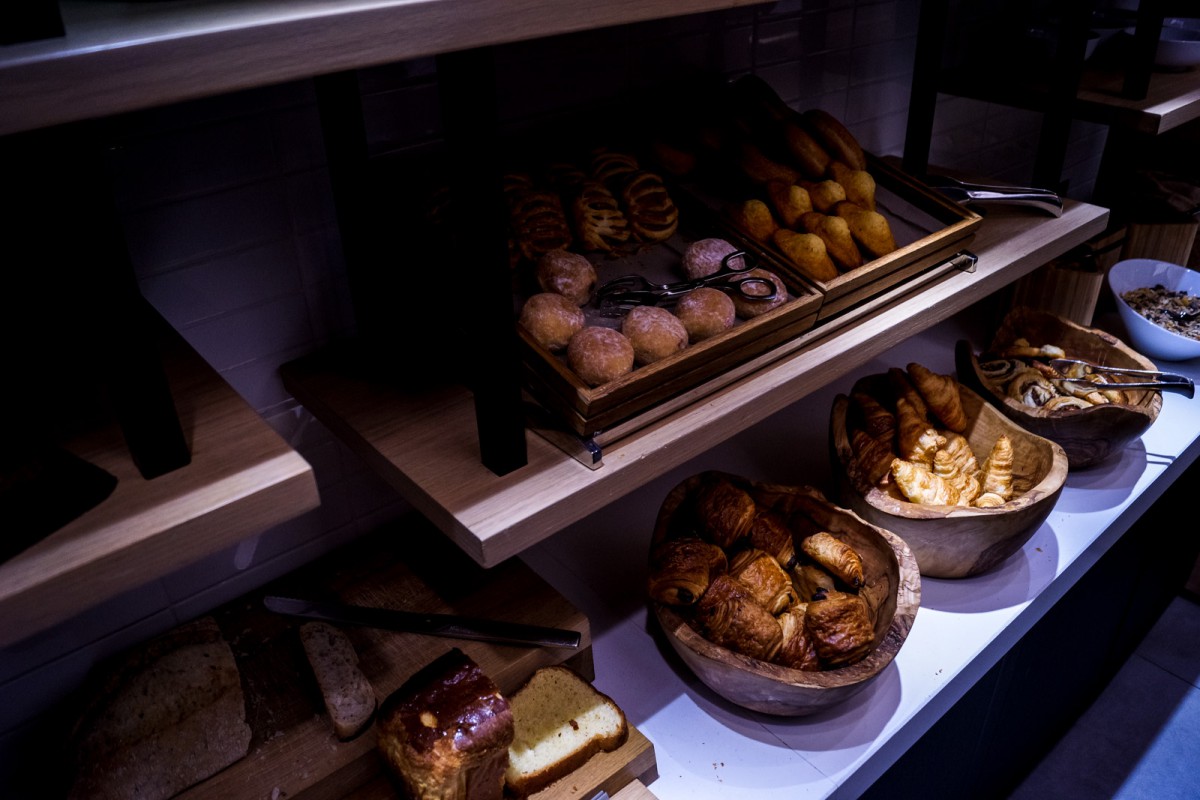 The Location
Le Cinq Codet is located in the heart of Paris nearby the Eiffel Tower in the 7th arrondissement. It's only a 30 minutes train ride from Orly or a 45 minutes train ride from Roissy-Charles de Gaulle. The next metro station is Ecole Militaire (line 8) and it's easy to get everywhere from this point.
The area around the hotel is very beautiful; it's a very short walk to Les Invalides and a med-long walk to the Eiffel Tower. It took us around 15 minutes to the Eiffel Tower, but you can walk through the park and enjoy Paris to the fullest on your way to this symbol of the capital.