Happy Friday everyone! I hope you've had an amazing week so far and that you can soon start the weekend and enjoy it to the fullest. 🙂 I have a couple of hours at the office left before I can call it a day, but I don't mind because I'm so damn looking forward to our trip to Rome and it's worth all the busy days upfront. My highlight of the day will be a shooting (pictures and video) we're doing today. If you want to see a little preview, make sure to follow me on Instagram and check my Instagram stories, because I'll share some behind the scenes footage later 😉 For now, I'll leave you with a new outfit post, and I hope you'll like it:
Denim Shorts and White Shirt – why it's one of my favourite combinations
It's no secret that I'm addicted to denim shorts (especially when they're from Levi's). They're the kind of shorts I feel most comfortable in, and I have the least problems to combine. One of my favourite combinations? Denim shorts and white shirt. It's a very simple combination, easy to create yet chic. Denim shorts are very casual, and I like to add a chic touch to make the outfit look a little bit less casual.
Another combination I like a lot is the combination of denim shorts with band shirts or simple white t-shirts. I usually add white sneakers, but I would probably add black boots to the combination of denim shorts and band shirt. You see, there are plenty of possible outfit combinations when it comes to denim shorts. You can add whatever you like best, no matter if it's chic, sporty or simple as a white tee. When it comes to shoes, you don't have any restrictions as well: high heels, boots, flats or sneakers – everything works with denim shorts.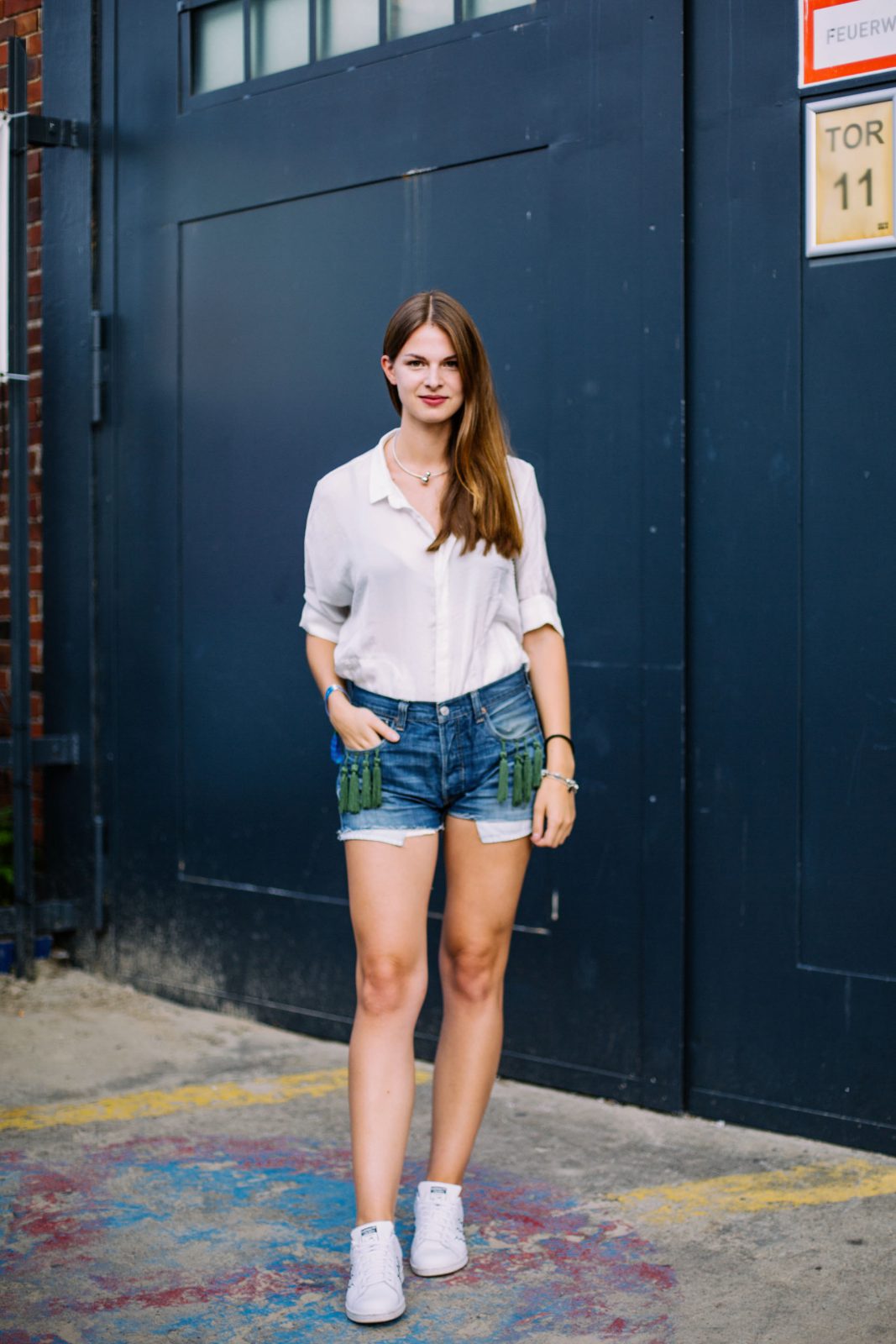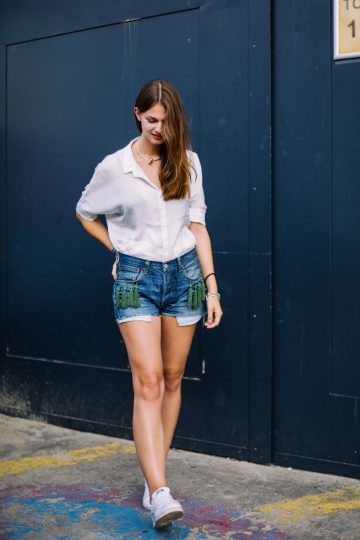 Let's sum up: I like the combination of denim shorts and white shirts a lot because it's an easy way to upgrade the denim shorts and add a chic touch. It's a combination that works every day and with every kind of shoes. Furthermore, the reason I like denim shorts that much is, that you can combine them with everything. Would you agree? Do you like denim shorts as much as I do and would you combine them with a white shirt as well?

Enjoy your Friday and leave me a comment to let me know what you think about this combination and if you like my outfit. Looking forward to reading your comments. xx