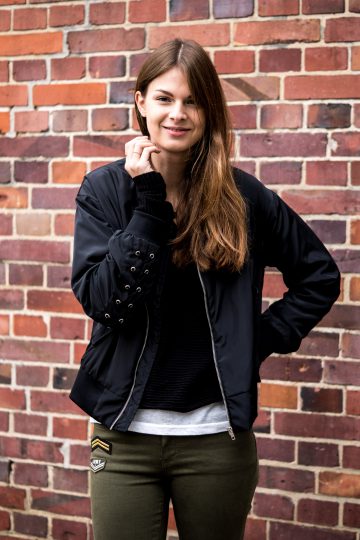 Happy FRIDAY! Another week is almost over, and it's time to get some work done before it's time to enjoy the weekend. This week has been quite productive, but I didn't learn as much as I wanted to. Therefore I'll have to learn a lot this weekend and on Monday is the first exam. I think I'll pass it, but I hate being not well prepared for an exam. Anyways, I'll definitely keep you posted on Instagram and Instagram Stories.
For now, I'll leave you with a new outfit post. As I mentioned on Tuesday, I got another piece of the patches collection from VILA, and I want to show you this piece today. Once again it's a very casual outfit, perfect for a calm and relaxed weekend. But read everything about it in the following:
Army Pants
The patches outfit I shared on Tuesday was quite colourful and girly. It wasn't the kind of outfit I usually wear; it was something quite uncommon for me. Not the pieces are uncommon, but the colours and that I combined those two. I'm telling you this to illustrate how easy it is to have to patched pieces that are totally different from each other. And that's the great thing about buying patched pieces and not creating them yourself. The VILA piece of the patches collection I'm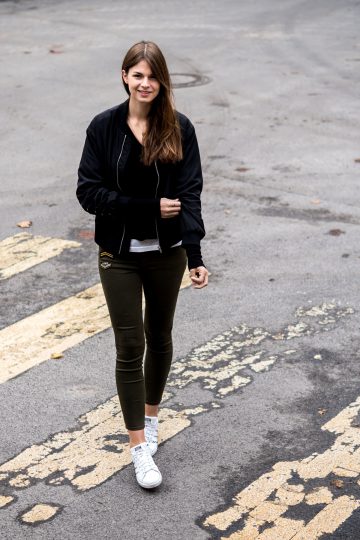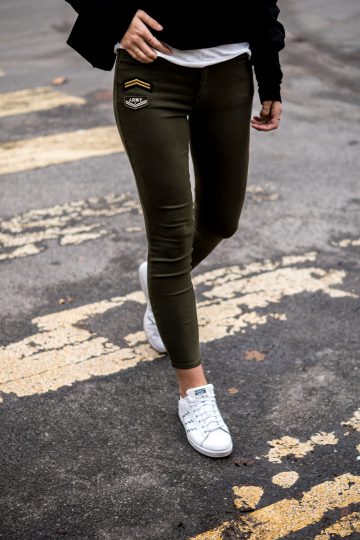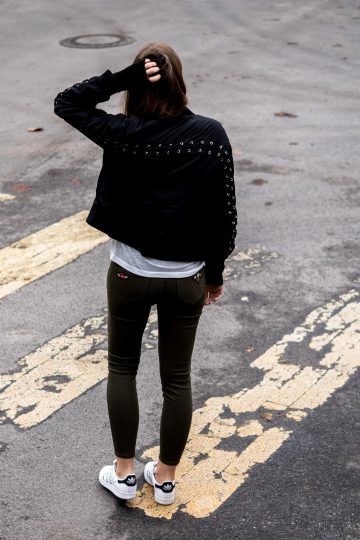 showing you in today's post is a piece I would probably wear more often than the girly and colourful pieces. It's a pair of army pants with some military inspired patches. After sharing a colourful outfit with patched pieces on Tuesday, I opted for a less colourful outfit when I created this look. Therefore I combined my new army pants with white sneakers, a black sweater with a white t-shirt underneath and a black bomber jacket. It's a very casual and simple outfit, exactly how I like it best.
As I mentioned before, it's the perfect outfit for a calm and relaxed day. It's very comfortable. Therefore you can easily wear it from morning to evening no matter how busy your day will be. I would also wear it when going out in Berlin because you can wear whatever you want when going out in Berlin 😉 Put simply: it's an outfit I feel very comfortable in, and whenever I feel comfortable in an outfit I would wear it all day every day.
What kind of outfit do you feel most comfortable in? Would you wear an outfit like the one I shared with you today as well? I'm looking forward to reading your thoughts about it, so please don't hesitate to leave me a comment. xx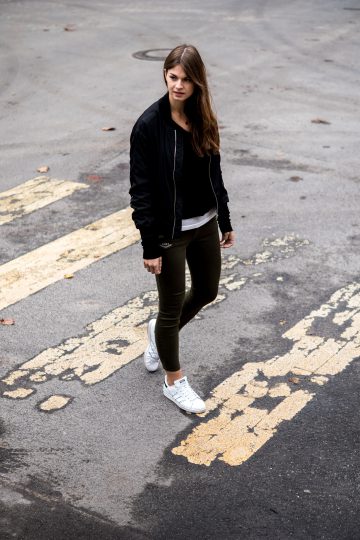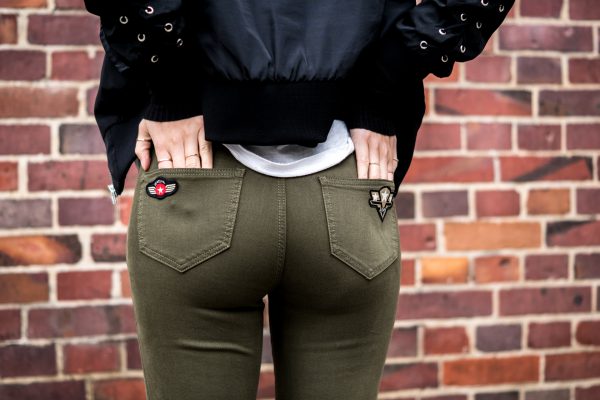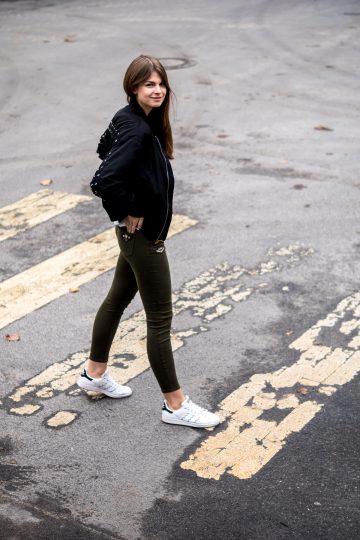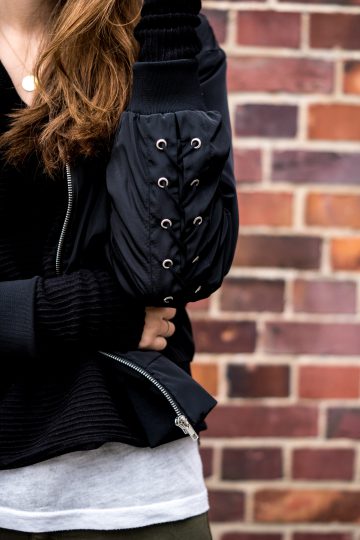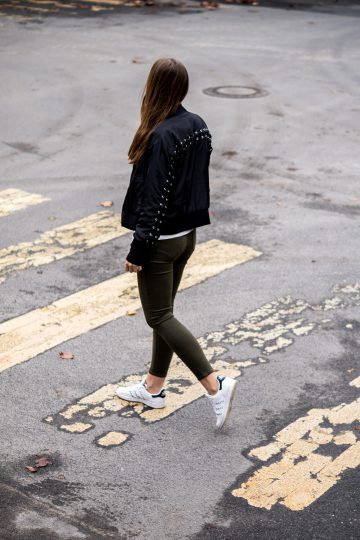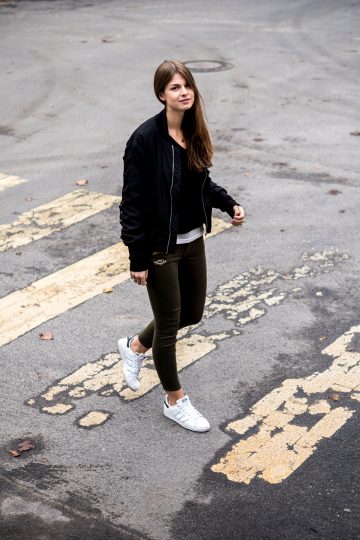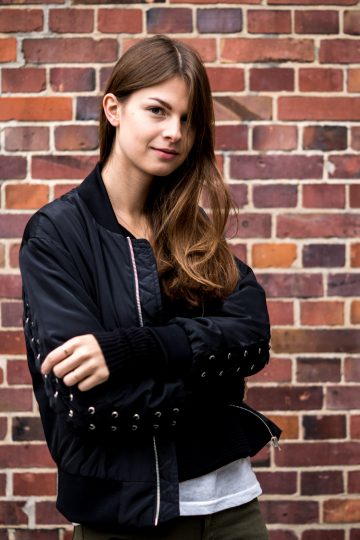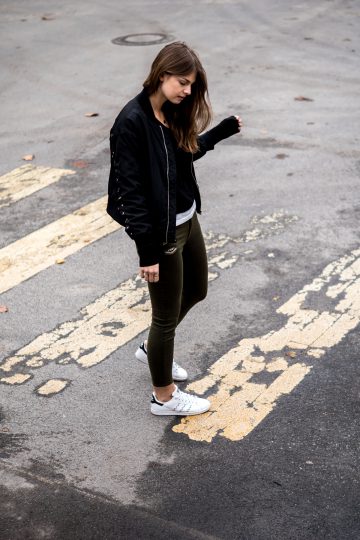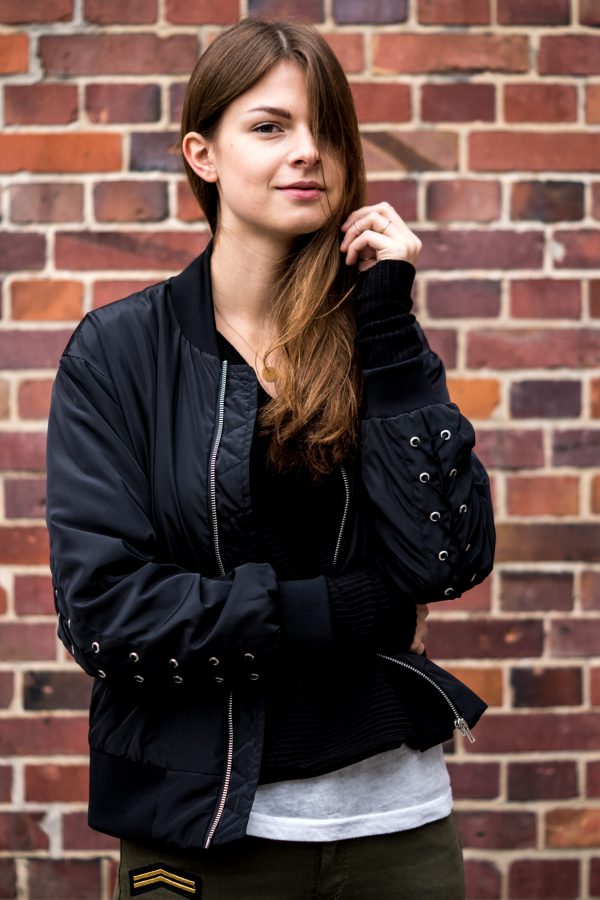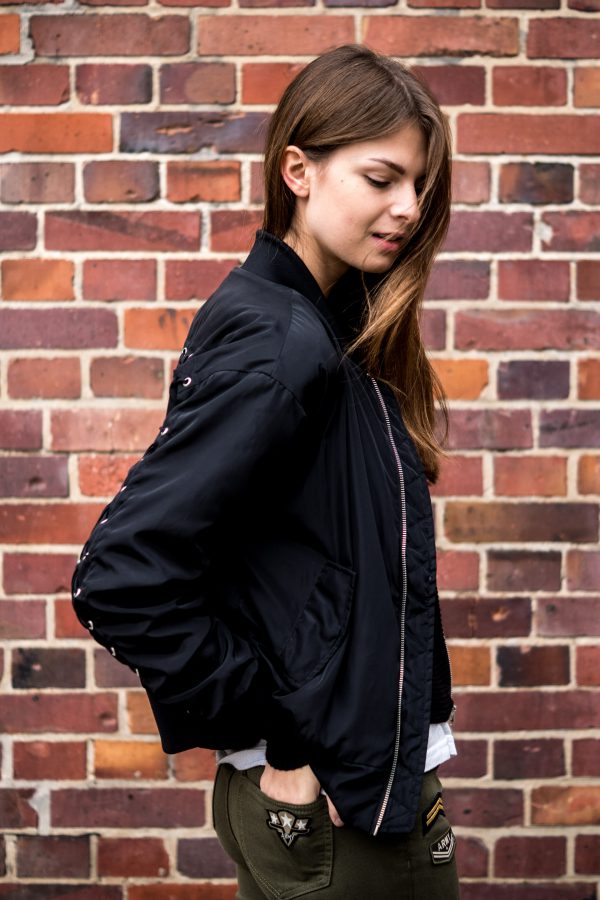 In friendly cooperation VILA