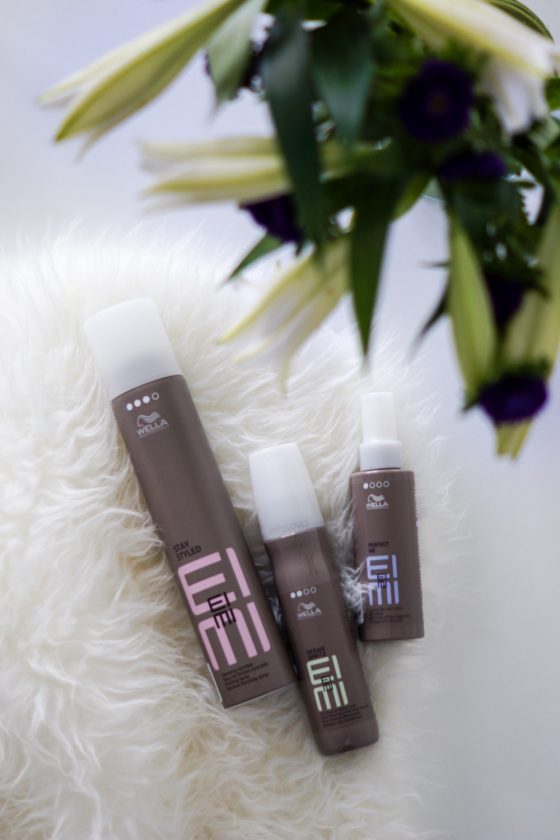 If you follow me on Instagram and Facebook, you probably know, that I was in Frankfurt with Wella Professionals last week. And you probably already know what I was doing there. But it doesn't matter, if you already know that I was in Frankfurt and what this trip was about, becaue today I'll tell you more about it:
Say Style, Speak EIMI – Wella's new range of products
EIMI is the new styling range by Wella Professionals and it is all about individuality. EIMI is ancient Greek for "I am" and that's exactly what it is all about: it's not about following the newest trends, it is about creating your own trends and showing personality. EIMI invites you to create and share you individual style. With the new lineup of styling products you don't have any limits, because almost every hairstyling you have in mind is possible and can be created with the new EIMI products. "There are no guidelines that you have to use this product on this hair type, or only on wet or dry hair," said Eugene Souleiman, Global Creative Director for Wella Professionals.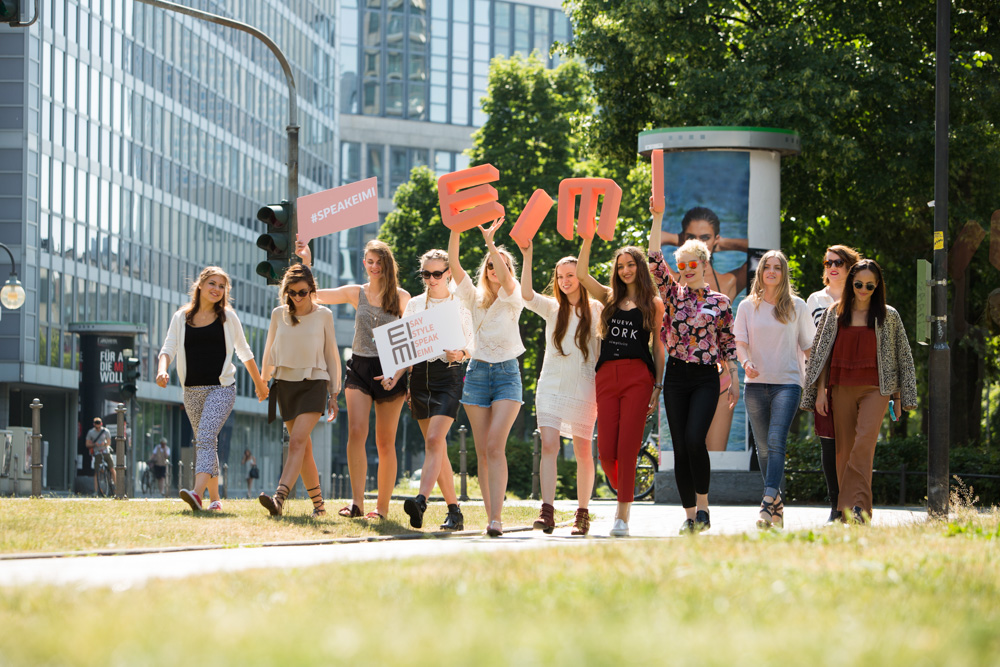 EIMI Blogger Event in Frankfurt
Last week I had the chance to try the new EIMI products and spent a whole day in Frankfurt am Main with ten other blogger girls. Your probably can imagine what this was about.. 😉 Of course, it was a lot of fun. First we draw our own hair styles, hair styles we tried to realise on our own head afterwards. Yap, my hair style wasn't really easy to do by myself, at least the side with the braids, but luckily the other girls and the hair stylists helped me. 🙂 I really like the final result we called "Side Stripes". What about you?