The Fashion Week month is officially over, so it's time to share my favourite street style trends and looks from the last city with you. Today's post is all about Paris Fashion Week and I have to confess, it's my favourite Fashion Week regarding the street style. Again you'll find some trends I already mentioned in the other fashion week street style posts. But there are new trends as well and all the looks are completely different from the ones you've already seen. Scroll down to see all the looks I chose and to shop similar clothes:
Electric Blue
Electric Blue is such a beautiful colour, but some of you might find it complicate to wear and combine it. It's a bold colour that works best with simple ones like black, white or grey. But as you can see below, you can combine electric blue with other bold colours as well. What do you think about this trend and the looks I chose?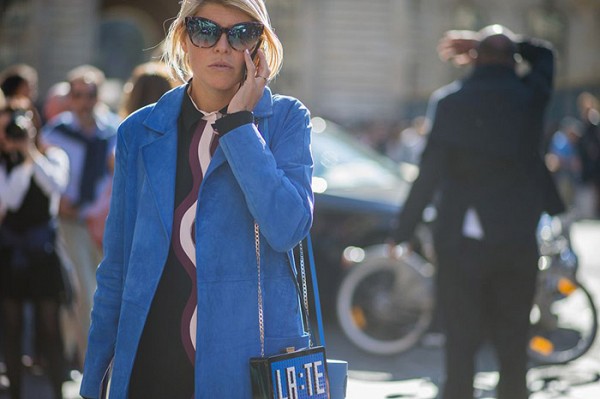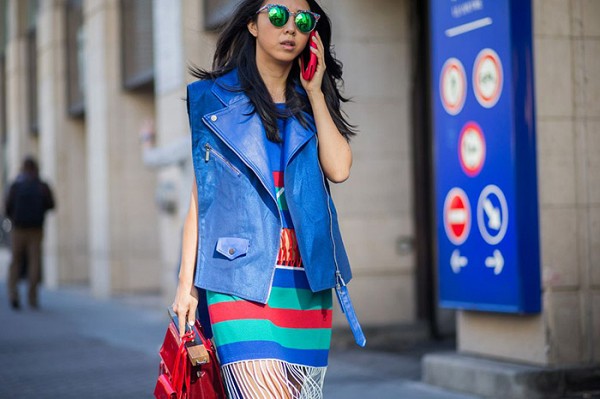 Plaid
Plaid can be seen all year round. I would say it's one of the classics, one of the prints everybody needs in their wardrobe. There are lots of different styles out there, so you can choose the plaid print you like best. I really like the plaid all over look seen during PFW. It's nice how she combined different garments as well as different plaid styles in one outfit.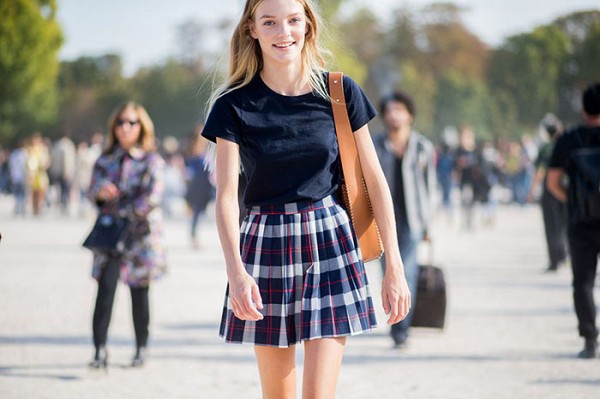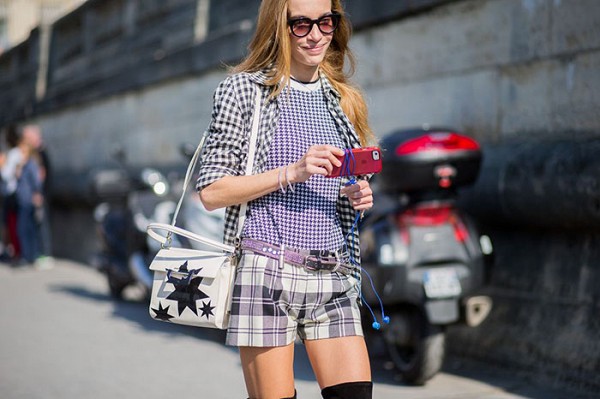 Patches
You probably know that I'm a huge fan of patches. I have only one garment with patches on it – my denim jacket – but I could wear it every single day. And I love to collect new patches and add them. The street style looks show you that you can wear patches on almost every type of clothes: on denim jackets, leather jackets or bags. Even on jeans and shoes. Tell me what you think about this trend.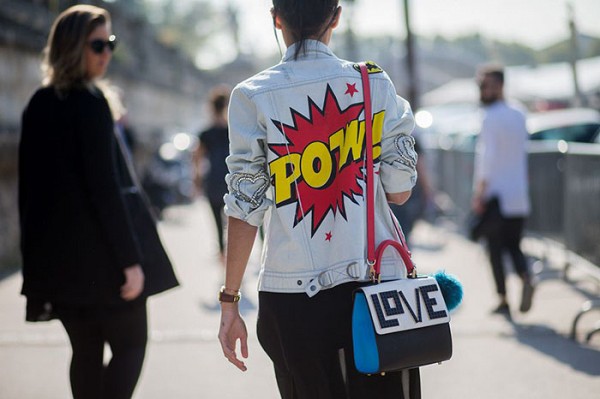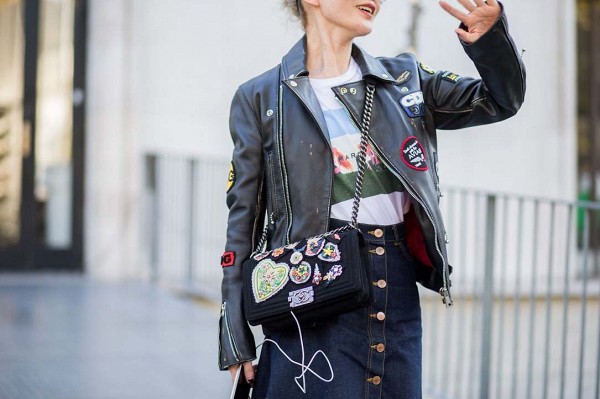 Stripes
Yep, stripes again. I already mentioned this trend last week and I just had to include it in my PFW street style post as well. The looks I liked best were the following two: a striped jacket and stripes all over.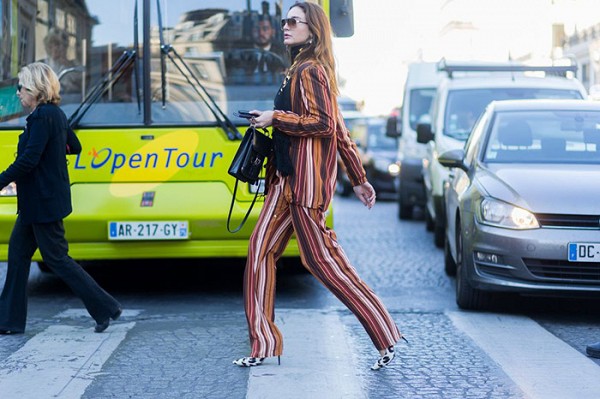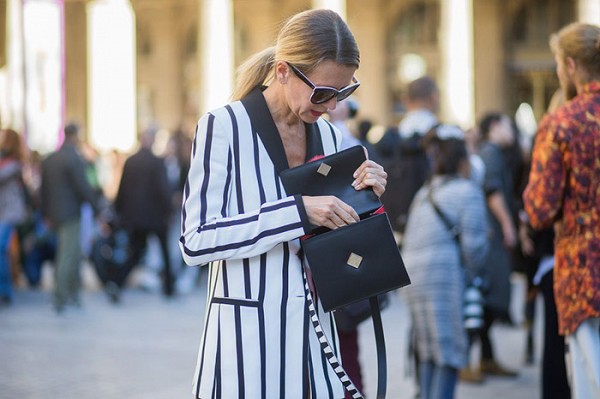 Shop the look // ähnliche Kleidung