As I told you yesterday we were working on a new project I want to reveal now. It's a new monthly topic called "Mood Week". But what does Mood Week mean? Mood Week means that once a month I'll share outfits according to a special motto, a mood. This mood can be a colour, a pattern, a special garment (e.g. leather jacket, blue jeans, ..), a designer, a shop/brand/label, a style, a city or country, …. You see there are a lot of possibilities. The difference between my 4 Days 4 Ways topic and the new Mood Week is that the 4 Days 4 Ways looks shows you how you can combine ONE special garment and the Mood Week isn't about that one special garment. You'll see different garments and outfits everyday and I won't wear a garment twice during the Mood Week. Got it? 😉
Once a month I'll share a Mood Week with you and I'll share a preview of the upcoming Mood Week the Sunday before. Let's begin with Mood Week #1 2014: Blue Jeans. From tomorrow you'll see five outfits with a pair of blue jeans. Well with five different pairs of blue jeans 😉 This mood board gives you a little foretaste: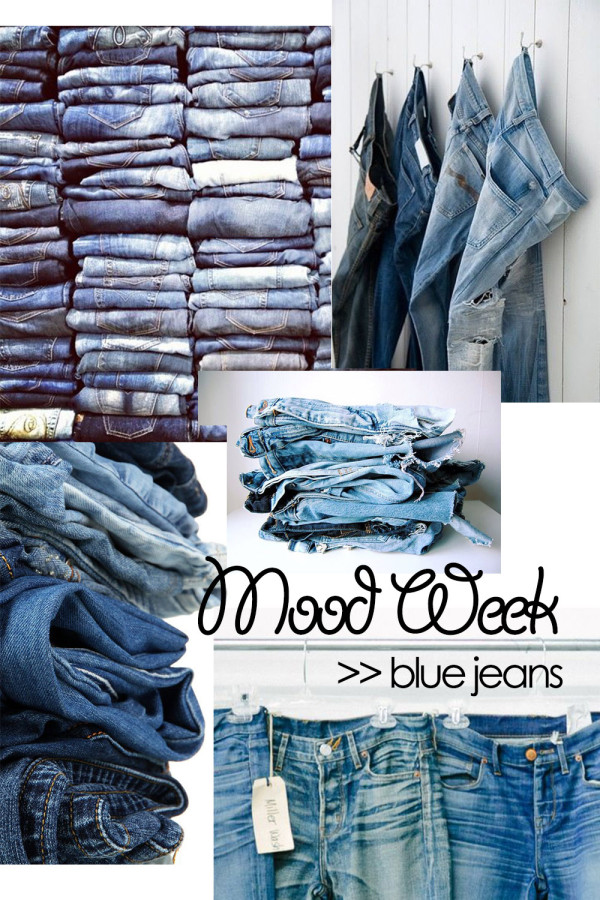 Last but not least: please let me know if you have any questions relating to this new topic and of course please let me know what you think about it 🙂 Can't wait to share the first five Mood Week looks with you!
Picture Source: Pinterest