Is there a better way to start the weekend than with an amazing giveaway? I'm sure you're as excited as I am. On the occasion of whaelse.com's 4th birthday last week I want to say thank you once again and to give you a little something back. Together with Designrs.co I prepared a giveaway to give you the chance to win a 150 Euro worth product from jewelry designer Delacier. You can choose from one of the following pieces: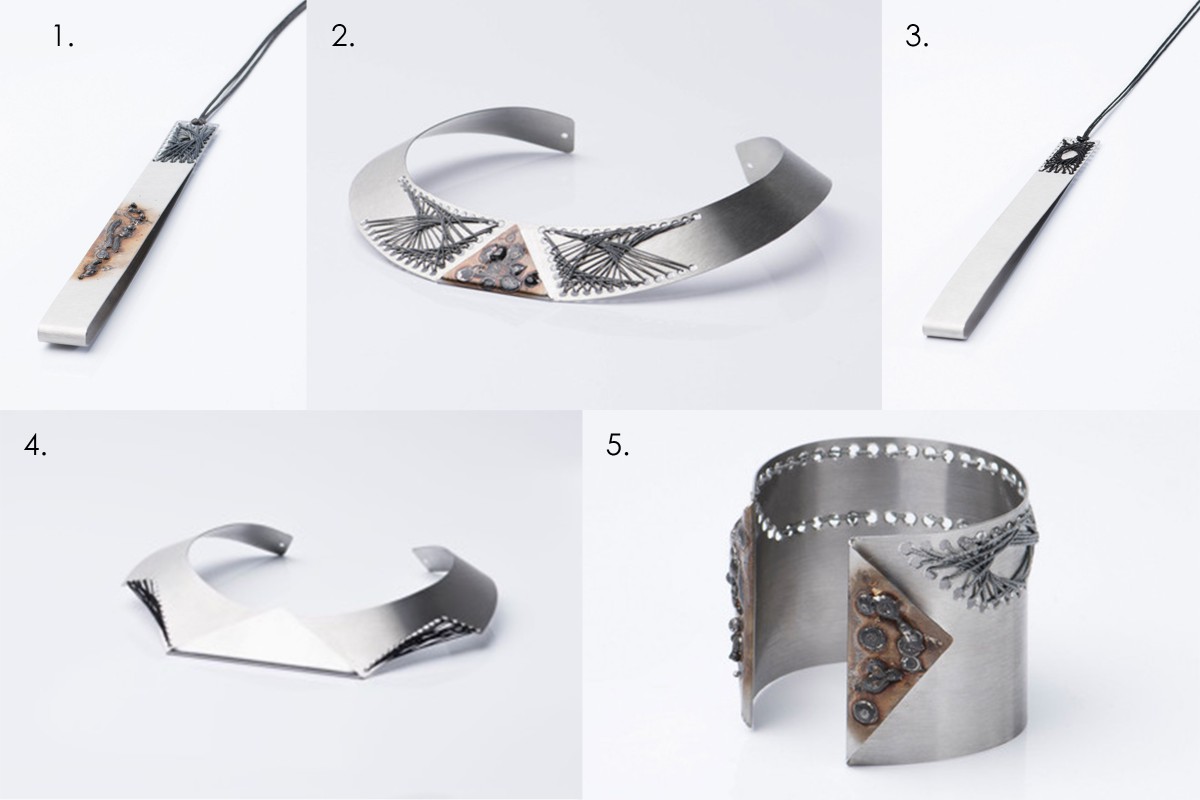 1. CARA Necklace by Delacier // 2. DASIA Choker by Delacier // 3. ISLA Necklace by Delacier // 5. MARLA Cuff by Delacier
Delacier is a Hungarian designer jewelry brand. All their pieces are made of stainless steel and covered with string art technique. This string art pattern is unique for each piece and emphasizes the uniqueness of the one who's wearing the beautiful piece.
Conditions of Participation
1. Follow @designrsco and @delacier on Instagram
2. Leave a comment and let me know which piece you like best
You have time to take part in this giveaway until the 19th of December. Good luck! xx